CHAMPAIGN — With just eight days until the college basketball season, the Illinois men's basketball team has a full schedule. Well, almost.
Illinois has already compiled a difficult non-conference schedule, particularly a challenging 10-day stretch beginning at 9 p.m. Dec. 2 against No. 2 Baylor at Banker's Life Fieldhouse in Indianapolis as a part of the Jimmy V Classic (ESPN). There is still one non-conference game that has yet to be announced, but it will be a home game on Dec. 5.
The Illini open the season on Nov. 25 against North Carolina A&T at 1 p.m. (Big Ten Network) as part of a multi-team event at the State Farm Center. Illinois plays Wright State at 11 a.m. on Nov. 26 (Big Ten Network) and Ohio University at noon on Nov. 27 (Big Ten Network). Fans will not be permitted in attendance.
The Big Ten will follow the same COVID-19 protocols for basketball as are currently being followed for football. Those protocols include daily antigen testing, enhanced cardiac screening and a data-driven approach to making decisions about whether practices and games can be held. To allow for maximum flexibility in the potential rescheduling of games, this year's schedule is built with two sets of collapsible byes during the weeks of Jan. 18-21 and Jan. 25-28, and the weeks of Feb. 22-25 and March 1-5.
Here are some takeaways from the almost-complete schedule.
Favorable conference schedule
Illinois will only play Iowa, Michigan State, Michigan and Rutgers — those teams were predicted to finish in the top six of an unofficial preseason poll conducted by Big Ten media members — once. The Iowa game (Jan. 29) is at the State Farm Center while Rutgers (Dec. 20), Michigan State (Jan. 23) and Michigan (Feb. 11) are all road-only games.
Though some fans would love the intensity of two games against rival Iowa this season, just playing one game bodes well for the Illini.
Illinois also plays home-only games against Purdue (Jan. 2) and Maryland (Jan. 10).
On top of that, Illinois gets Minnesota, Penn State, Nebraska and Northwestern twice. Each of those teams are predicted to finish in that order at the bottom of the Big Ten, according to the unofficial preseason poll.
The Illini will get preseason No. 7 Wisconsin twice: Home on Feb. 6 and at Madison on Feb. 27. Other teams Illinois will play twice: Indiana and Ohio State.
The start of the conference schedule
After a difficult non-conference schedule, the Illini open the conference schedule home against Minnesota (Dec. 15), at Rutgers (Dec. 20), at Penn State (Dec. 23). Rutgers is ranked No. 24 in the poll and will be the first real conference challenge.
Illinois hosts Indiana (Dec. 26) then Purdue (Jan. 2) before traveling to Northwestern on Jan. 7 and gets Maryland at home on Jan. 10 and Nebraska on the road (Jan. 13) before Np. 23 Ohio State comes to Champaign on Jan. 16, which will be the first time the Illini see a team predicted to finish in the top seven of the conference, per the unofficial media poll.
That's a favorable way to kick off the conference season.
Obviously the end of January with a game at No. 13 Michigan State (Jan. 23) and vs. No. 5 Iowa (Jan. 29) will be challenging before entering into February. The conference tournament is scheduled for March 10-14 at the United Center in Chicago.
Take the holidays off
Four Big Ten games will be played on Christmas day, but Illinois is off the hook for that one. Instead, Illinois has a day-after-Christmas home game against Indiana. 
The Christmas day games? Wisconsin at Michigan State; Iowa at Minnesota; Michigan at Nebraska and Maryland at Purdue.
No New Year's Eve game for Illinois this year, though two conference games are scheduled: Michigan at Maryland and Minnesota at Wisconsin. The Illini play their first game of 2021 on Jan. 2 at home against Purdue.
---
31 amazing Illini basketball history photos
1987
Ask Kendall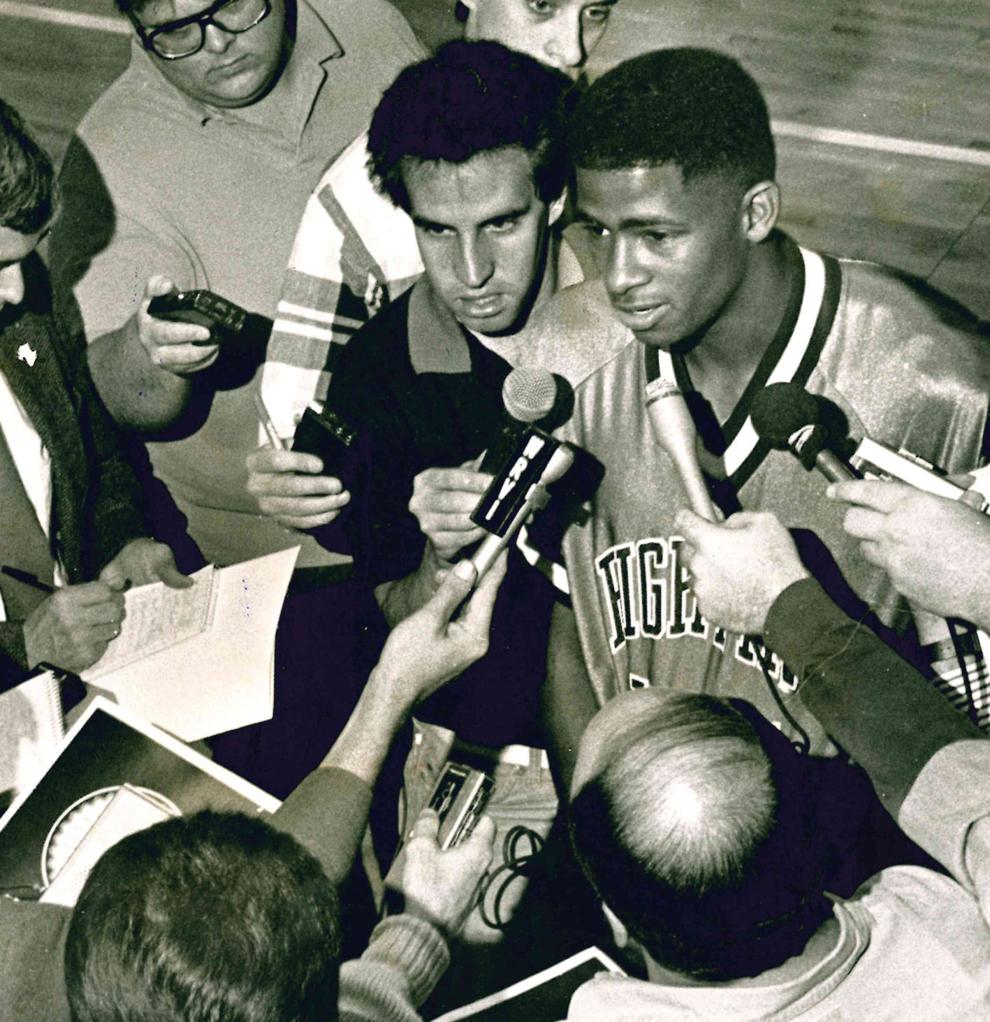 Big Reach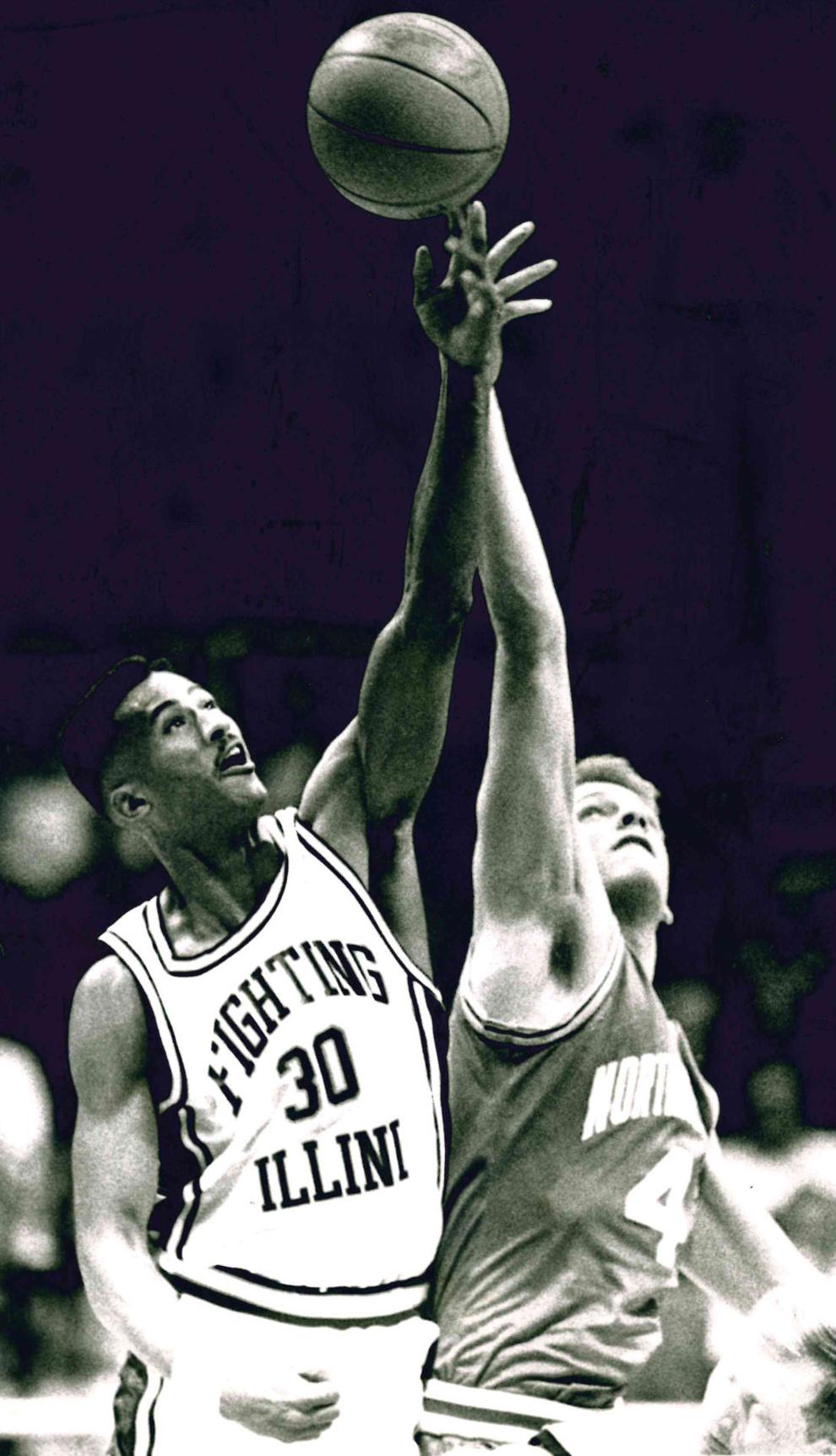 Celebrate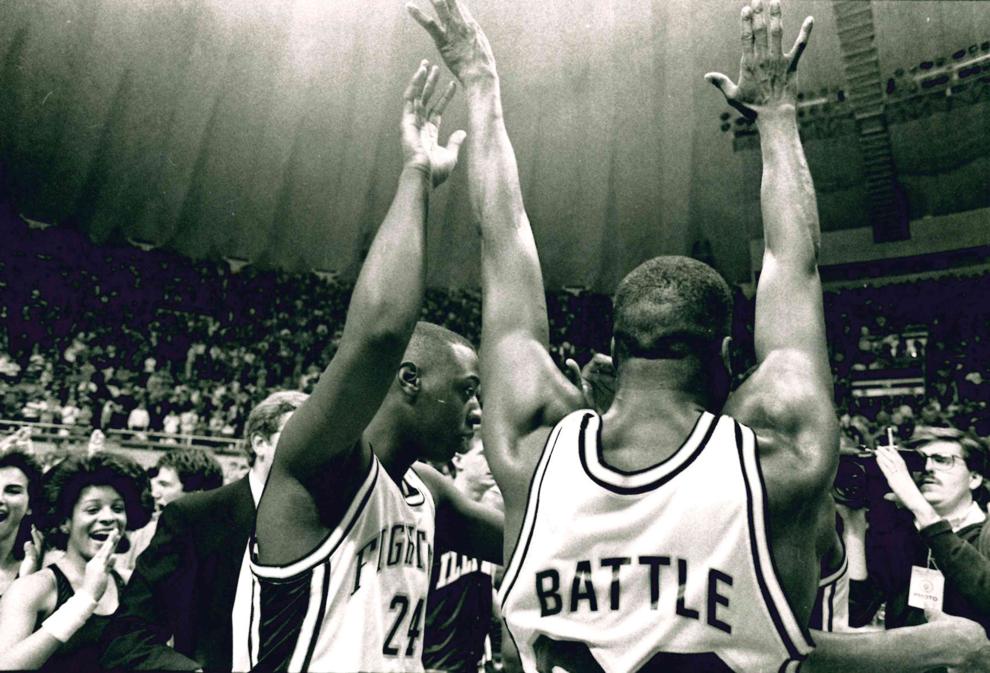 Lou Henson in 1993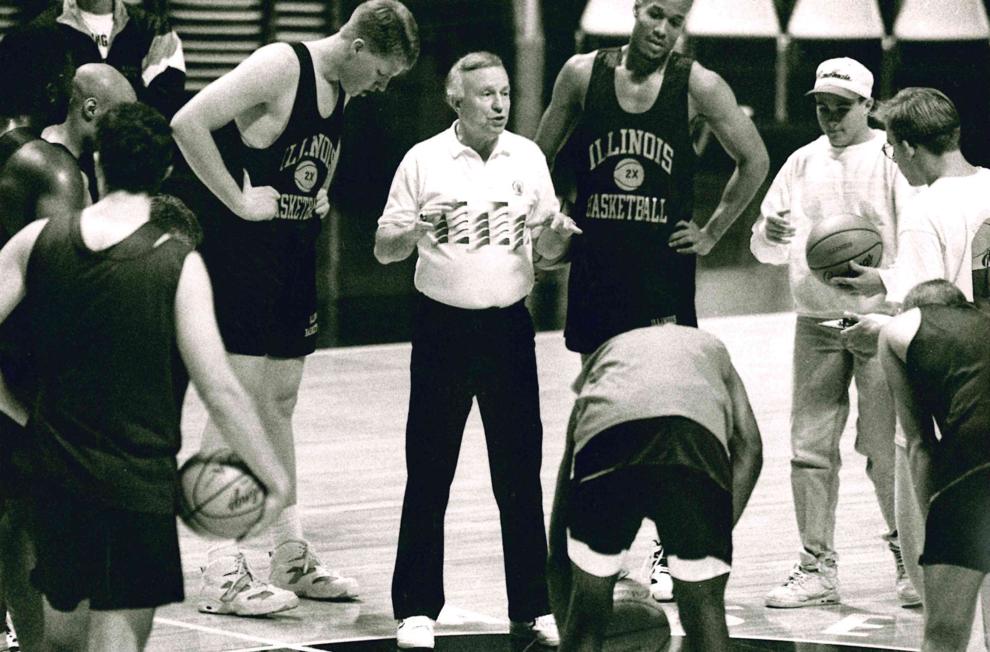 Cheerleading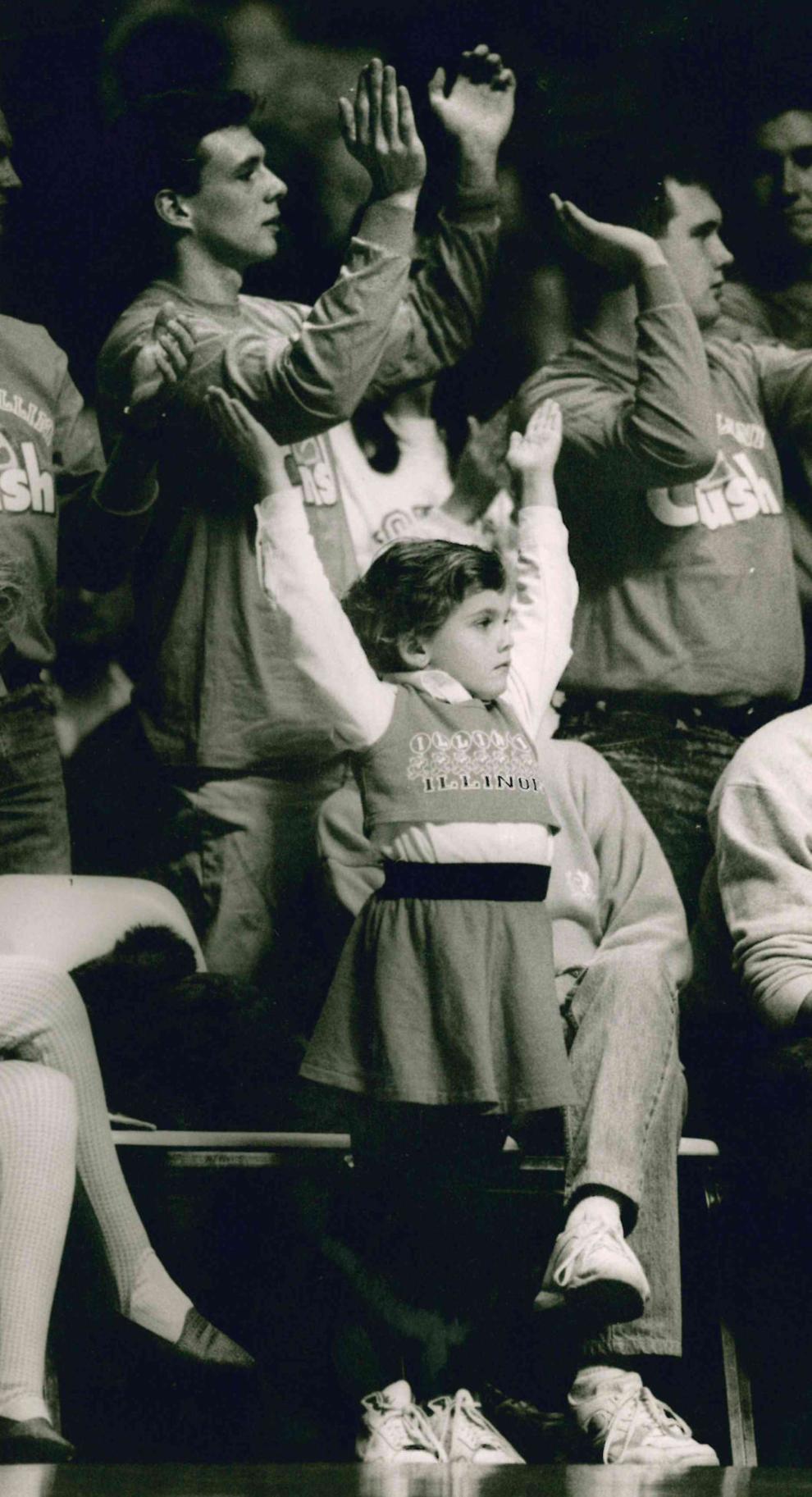 Chief Illiniwek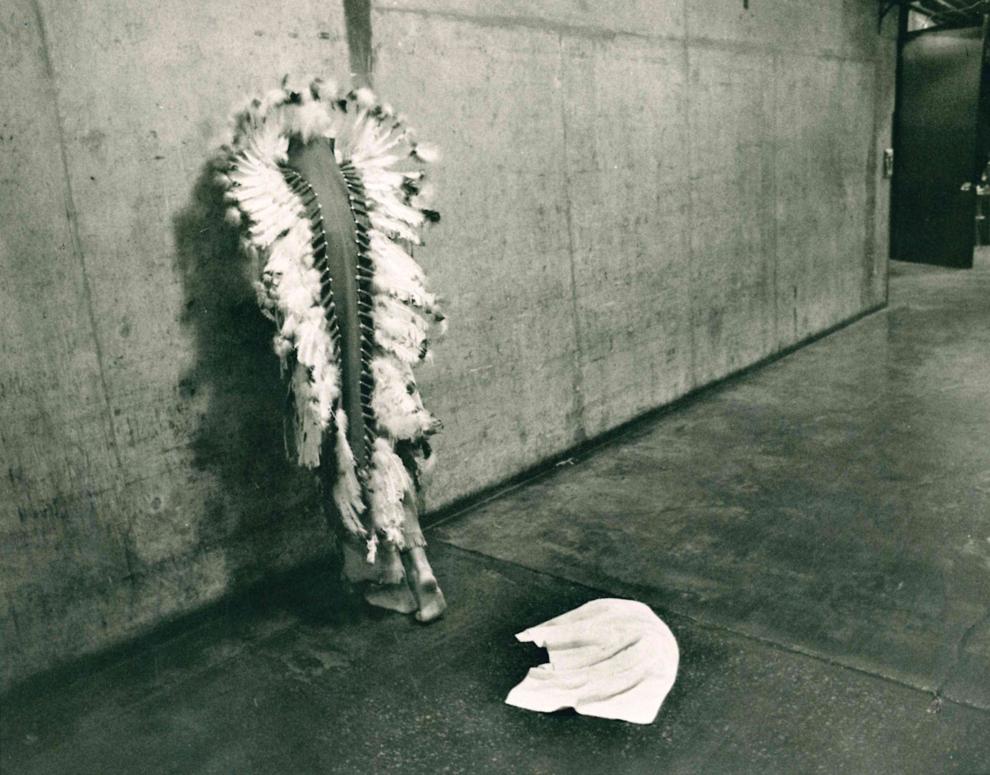 Coming through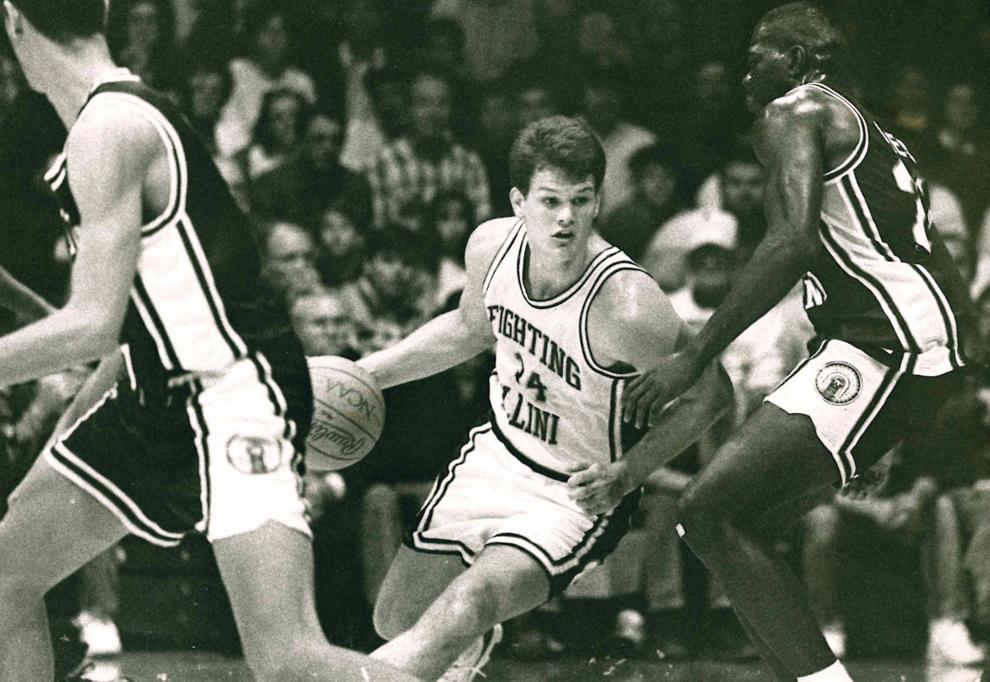 Distraction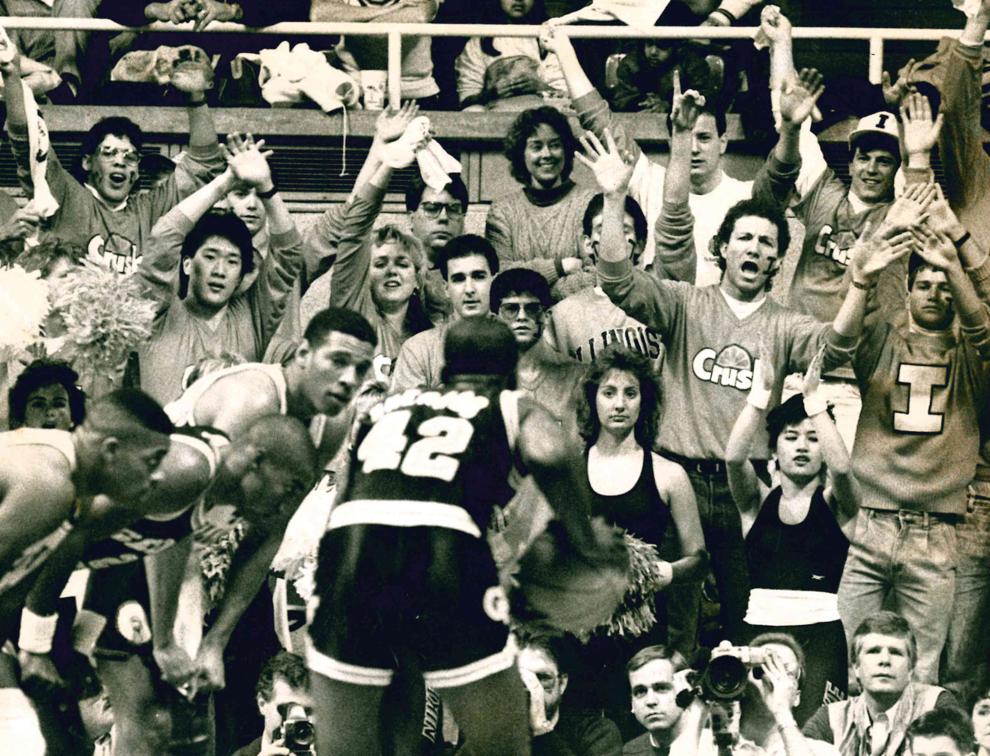 Easy does it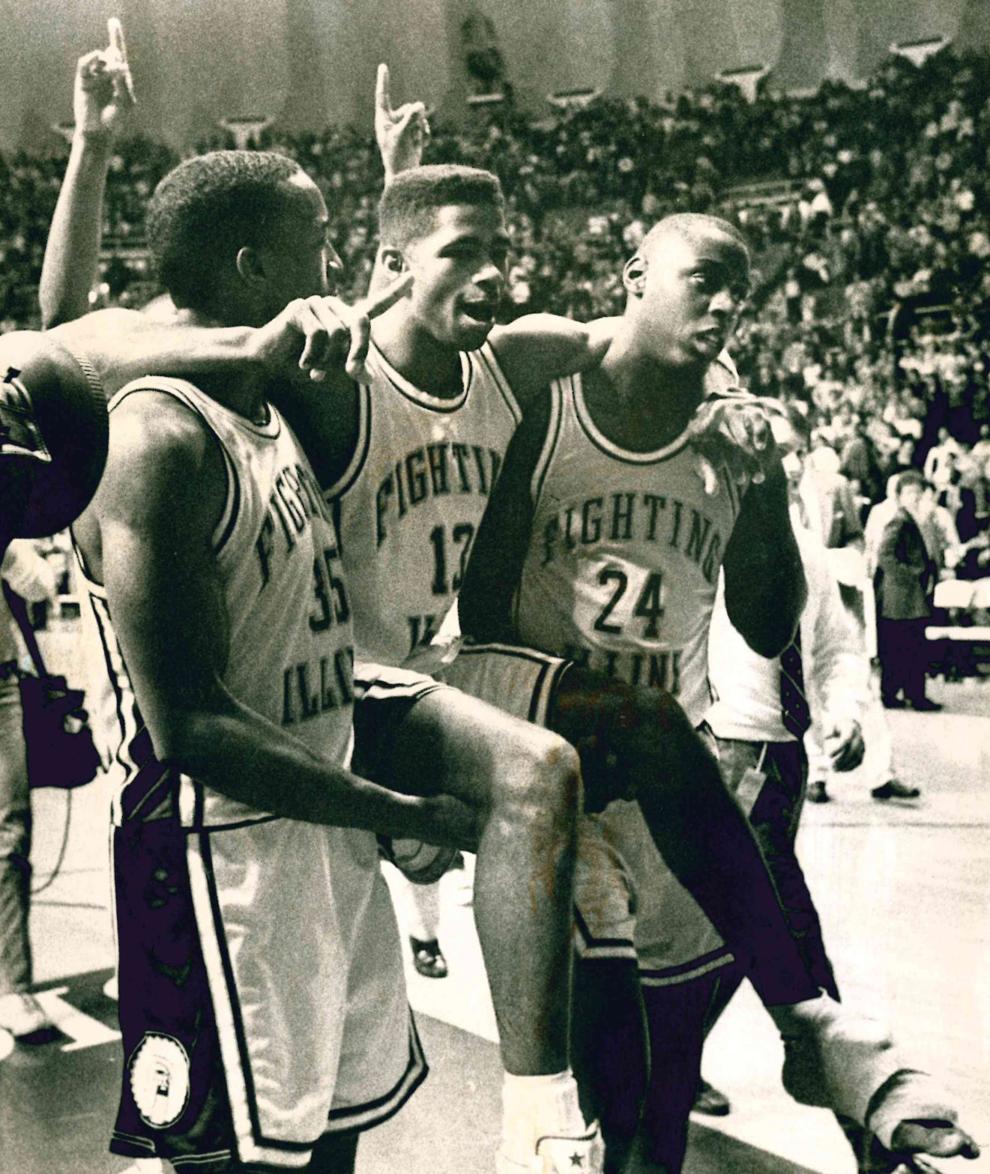 Efrem Winters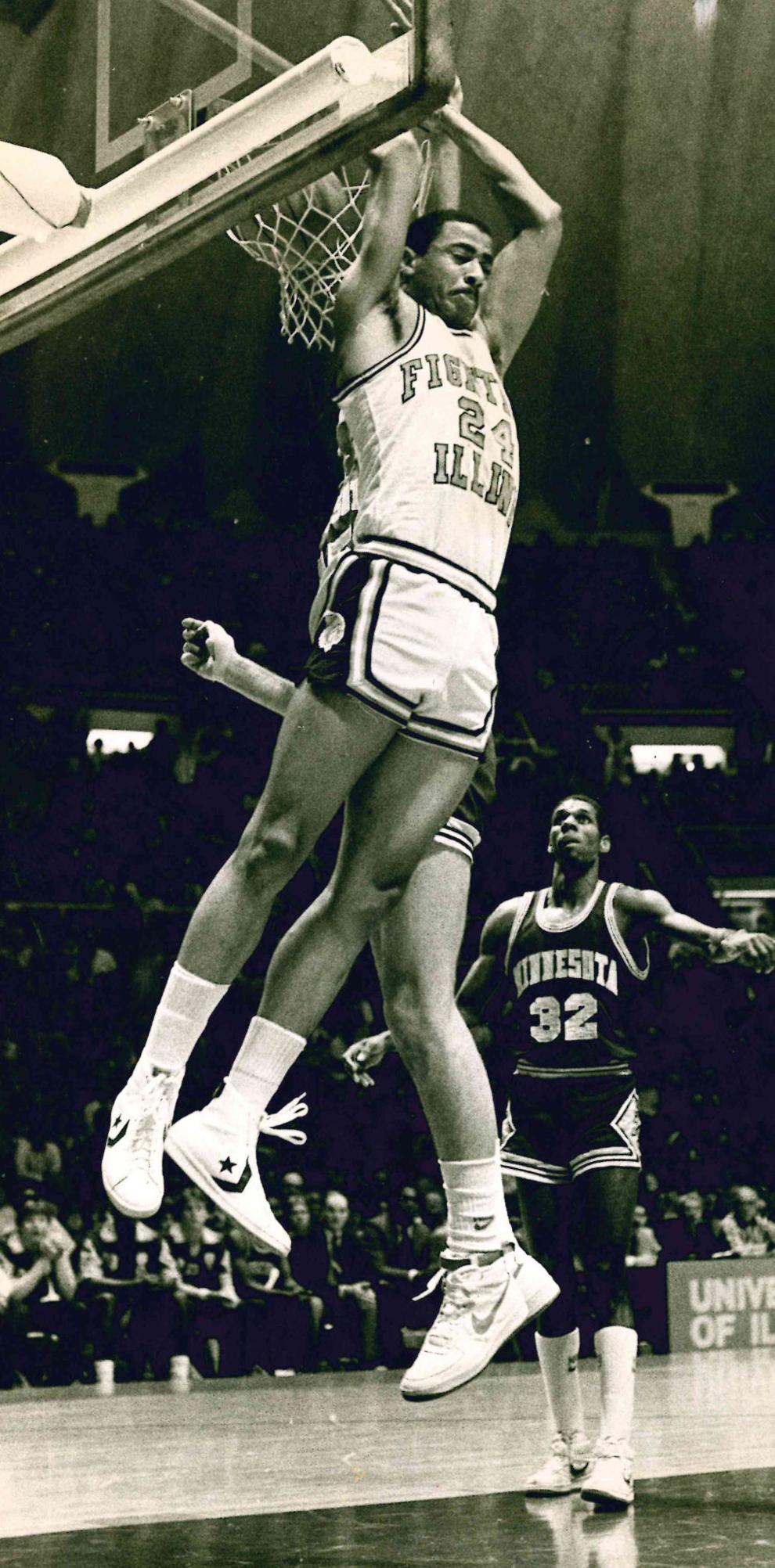 Efrem Winters
Fierce Rebound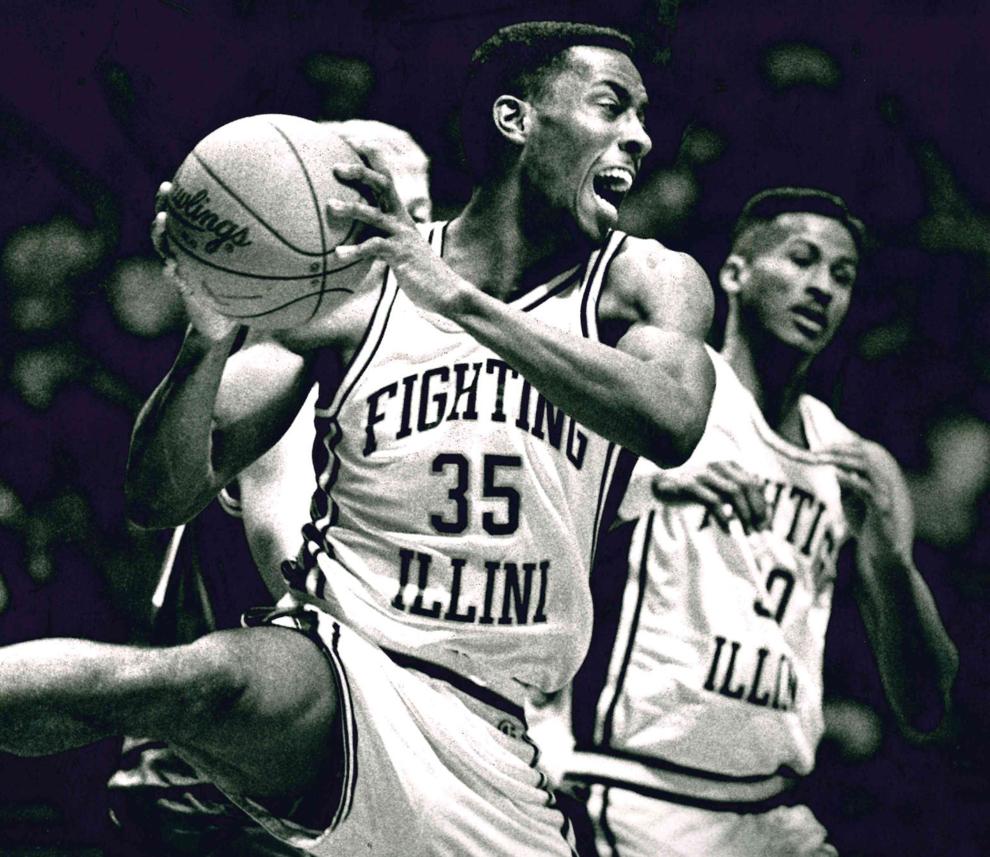 Free for all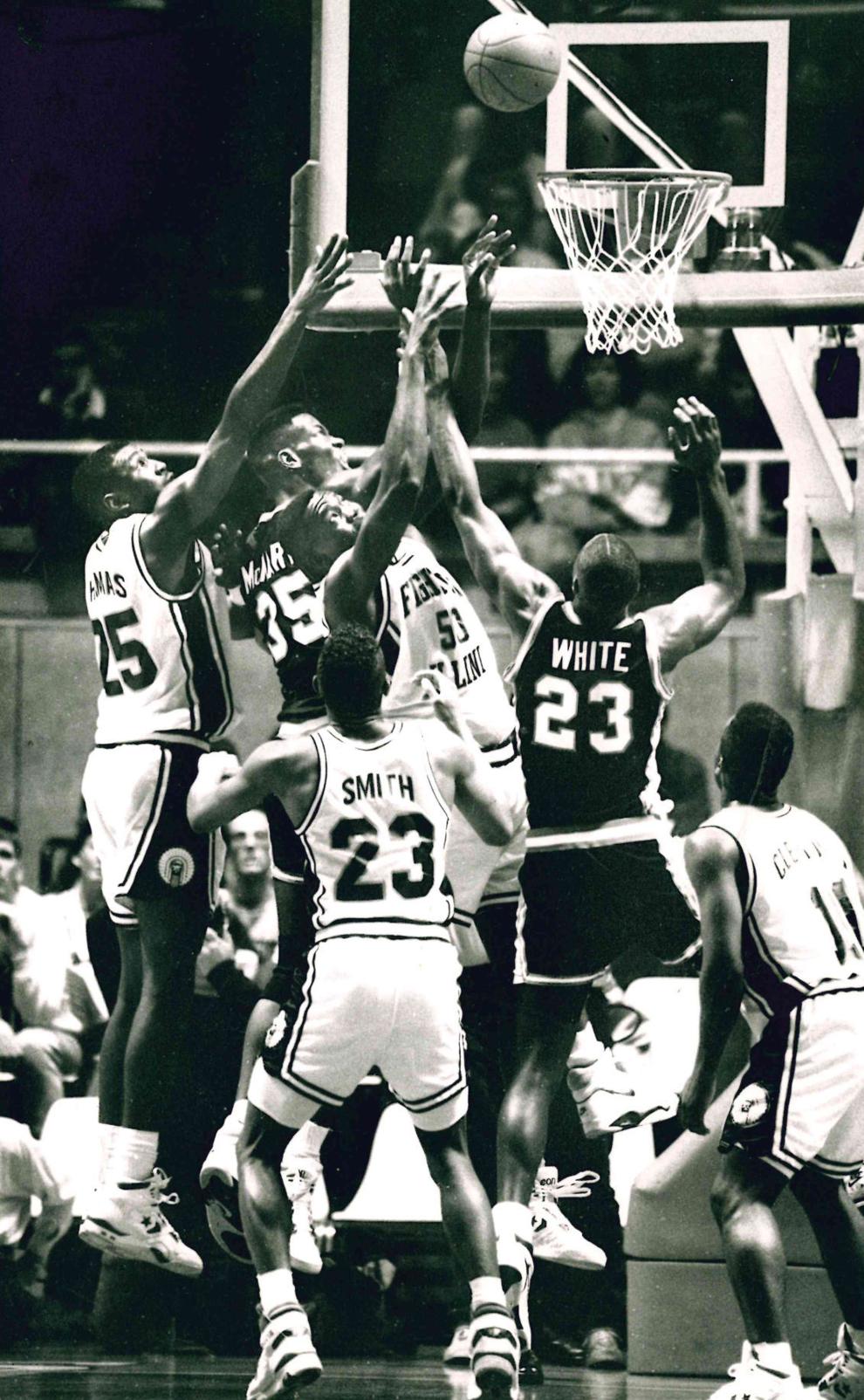 Getting physical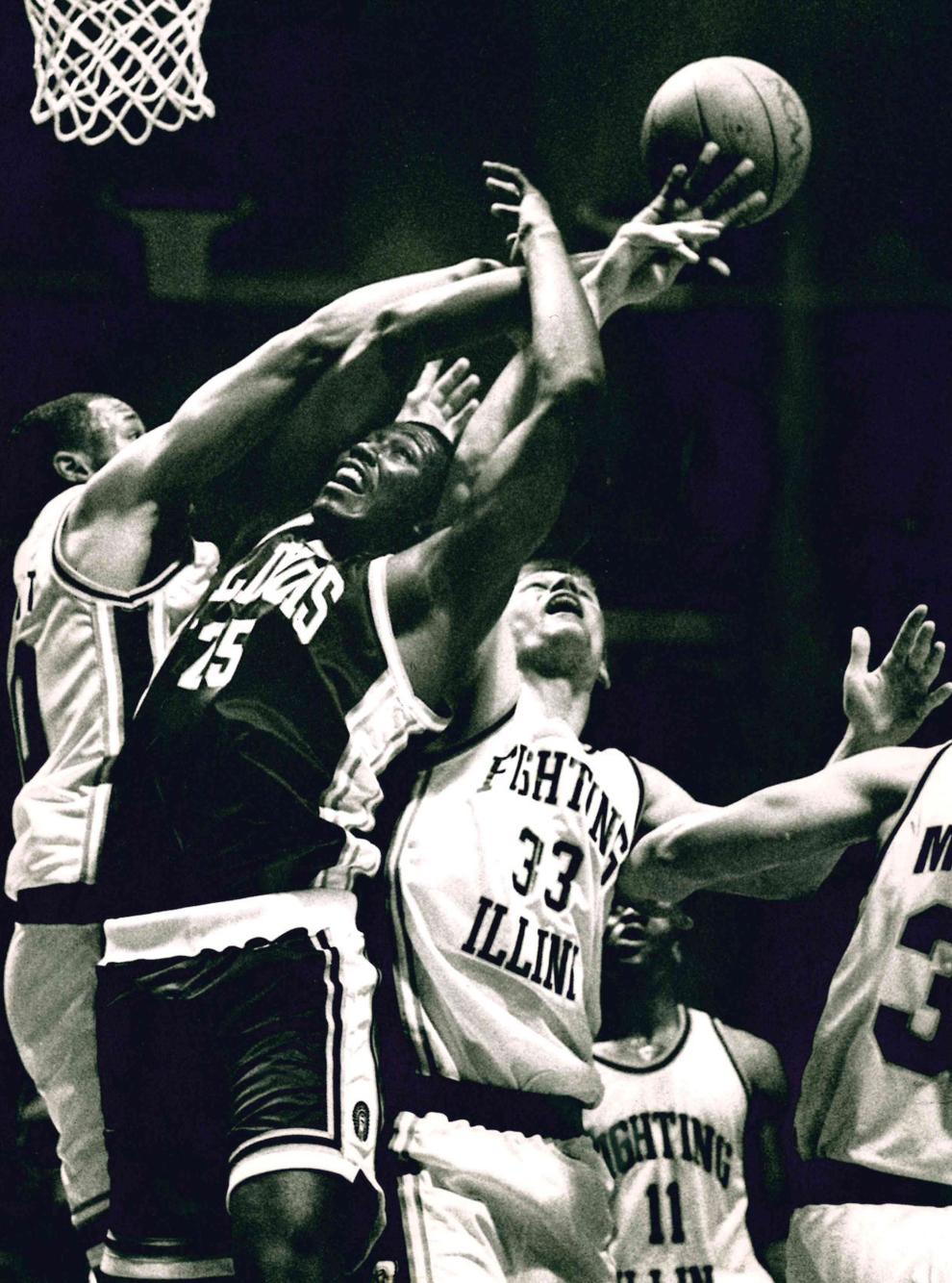 Hero of the hour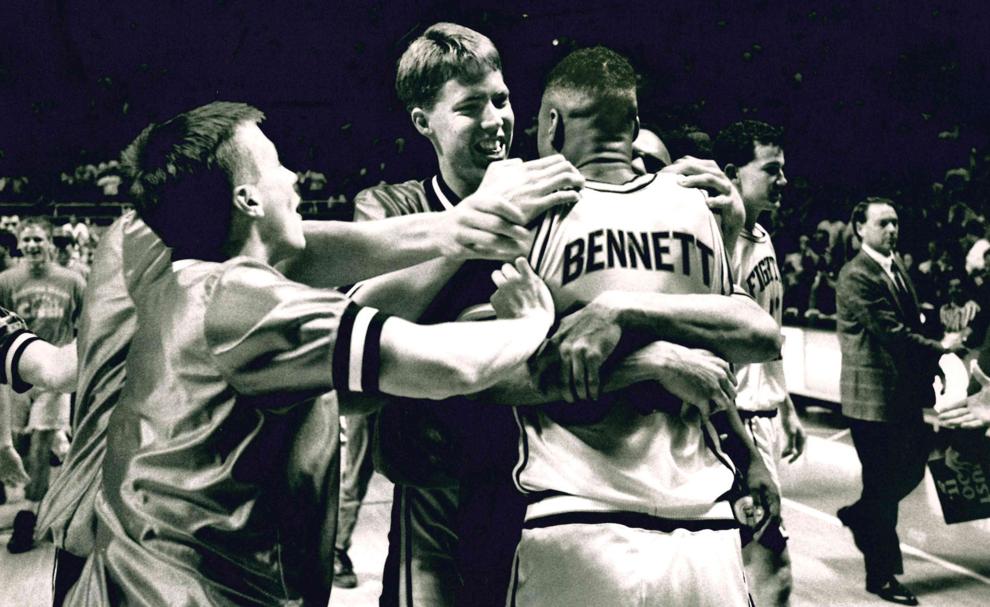 Illinettes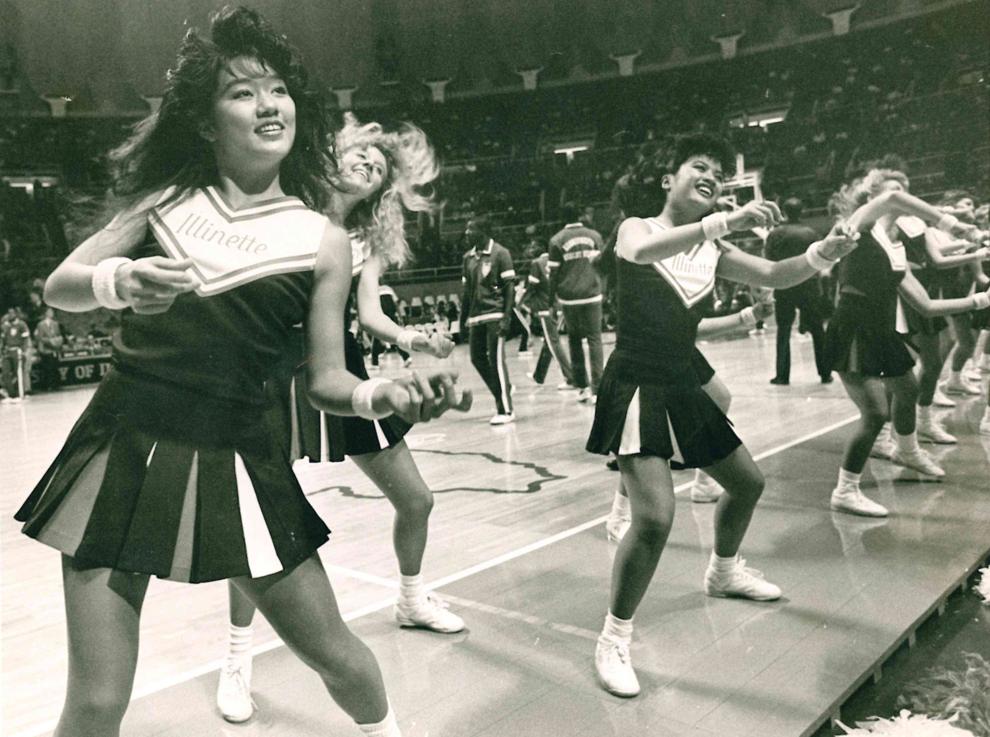 Illinois v. Iowa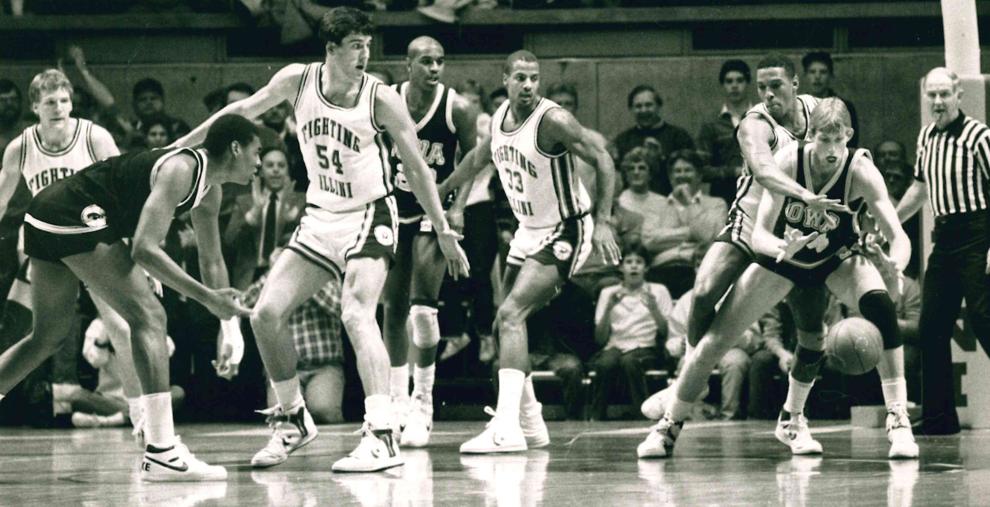 In traffic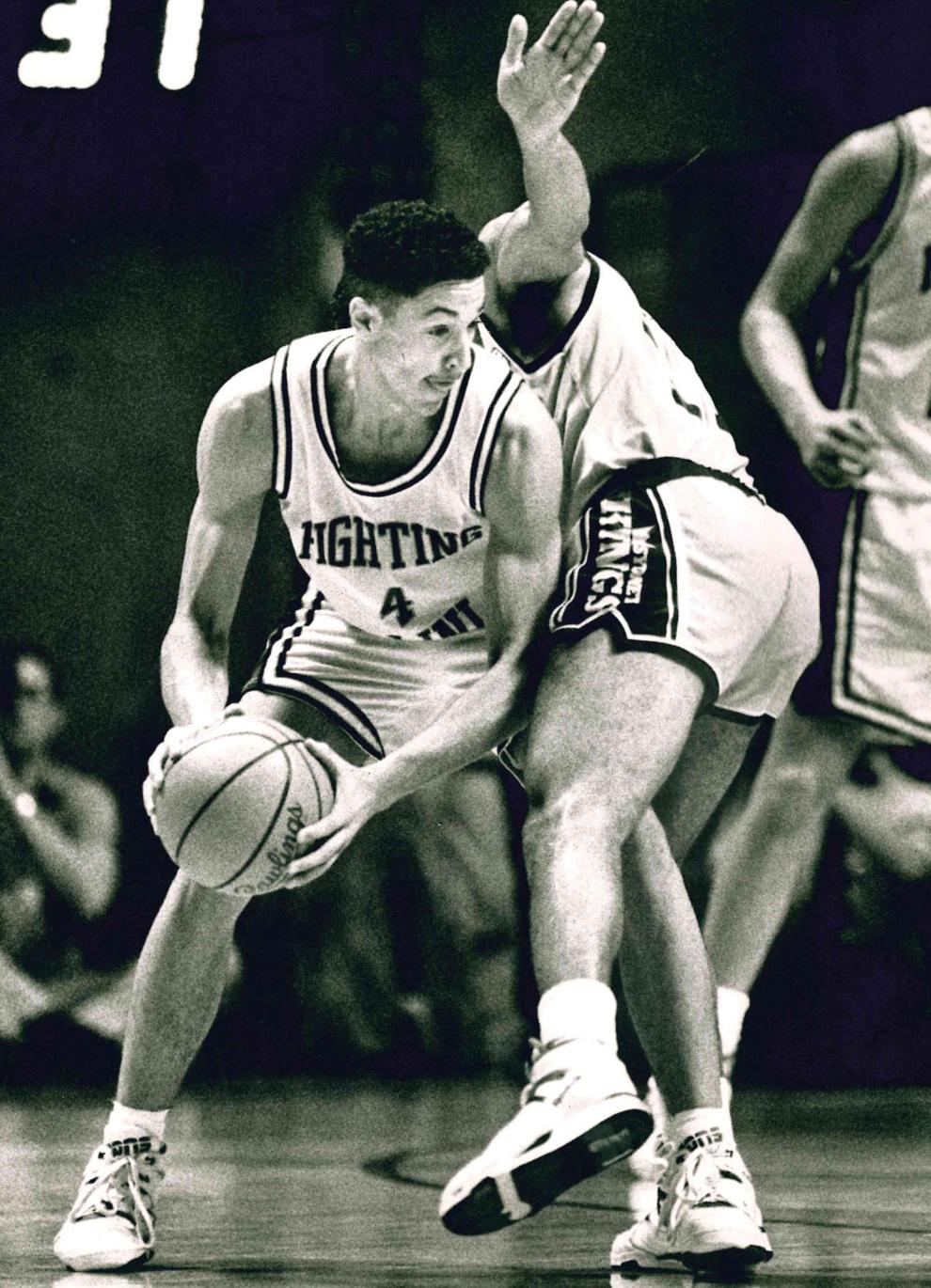 Kicking back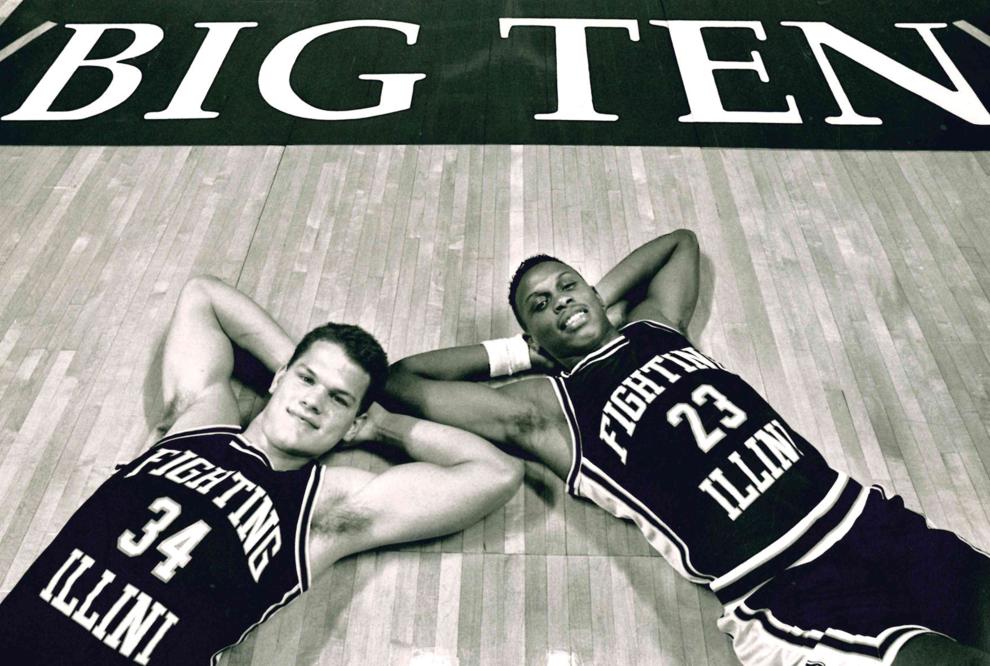 Long bombs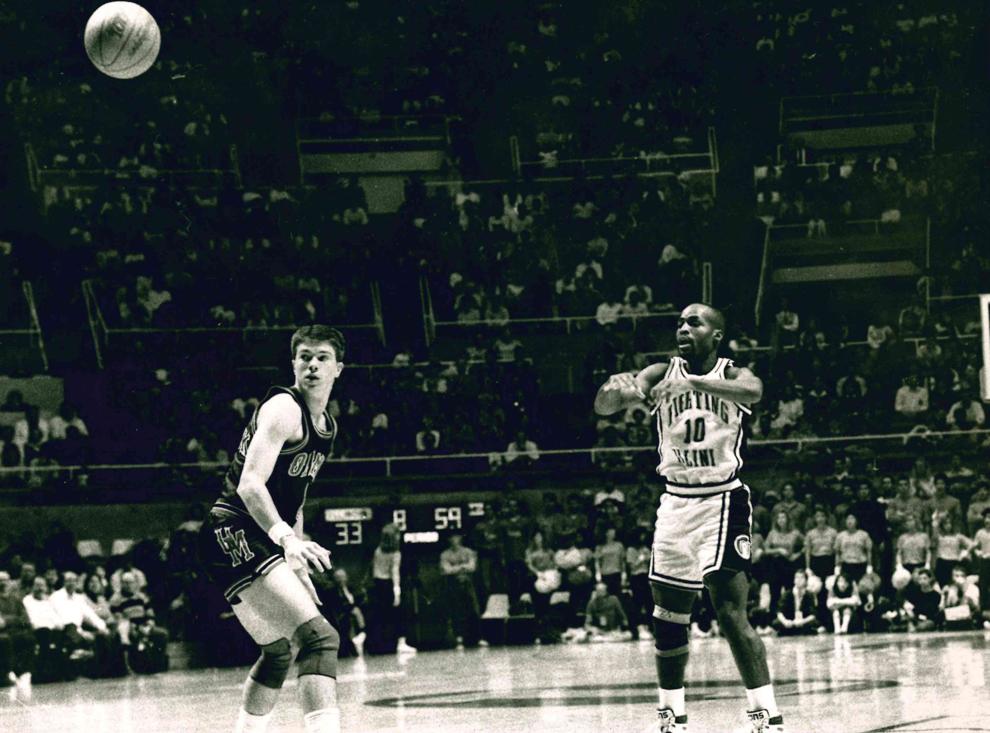 Nick Anderson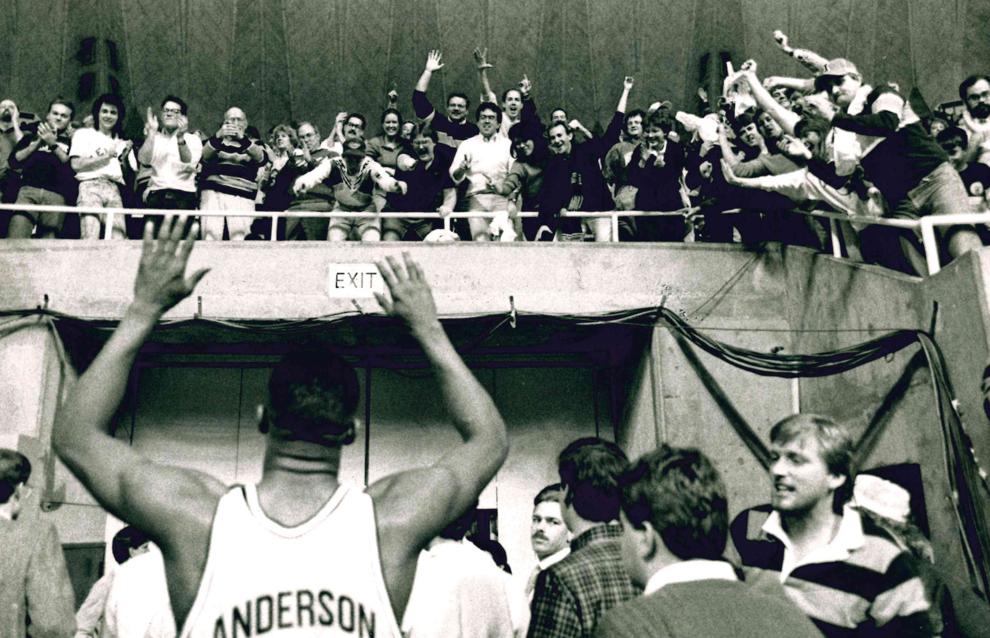 Pep band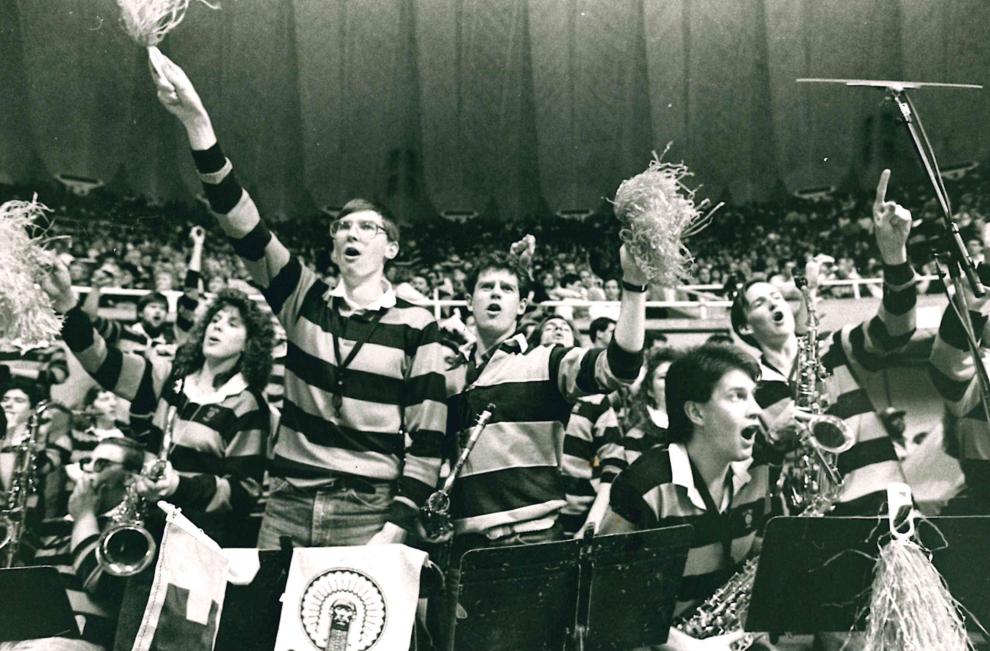 Rebound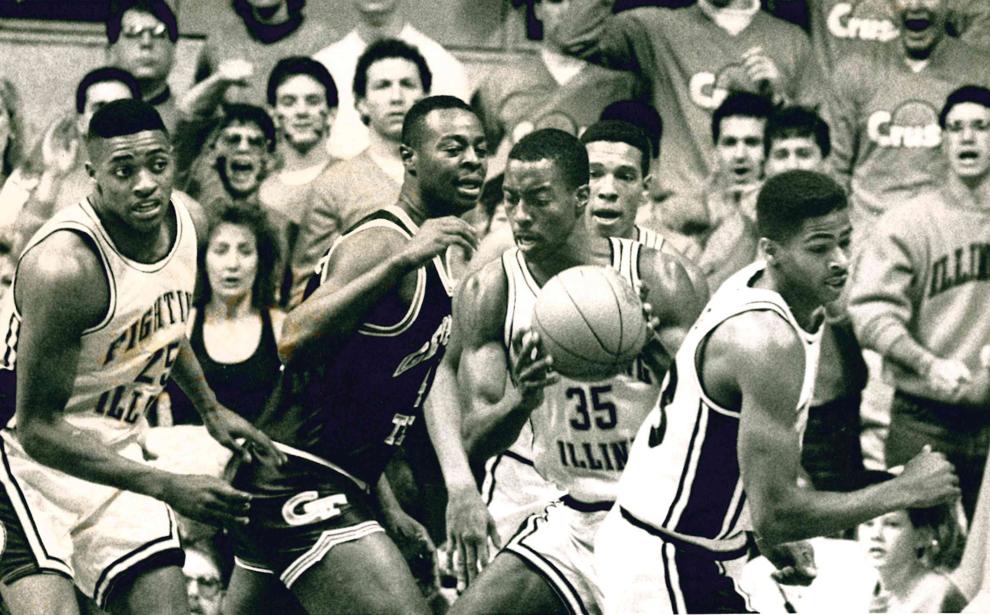 Relatives?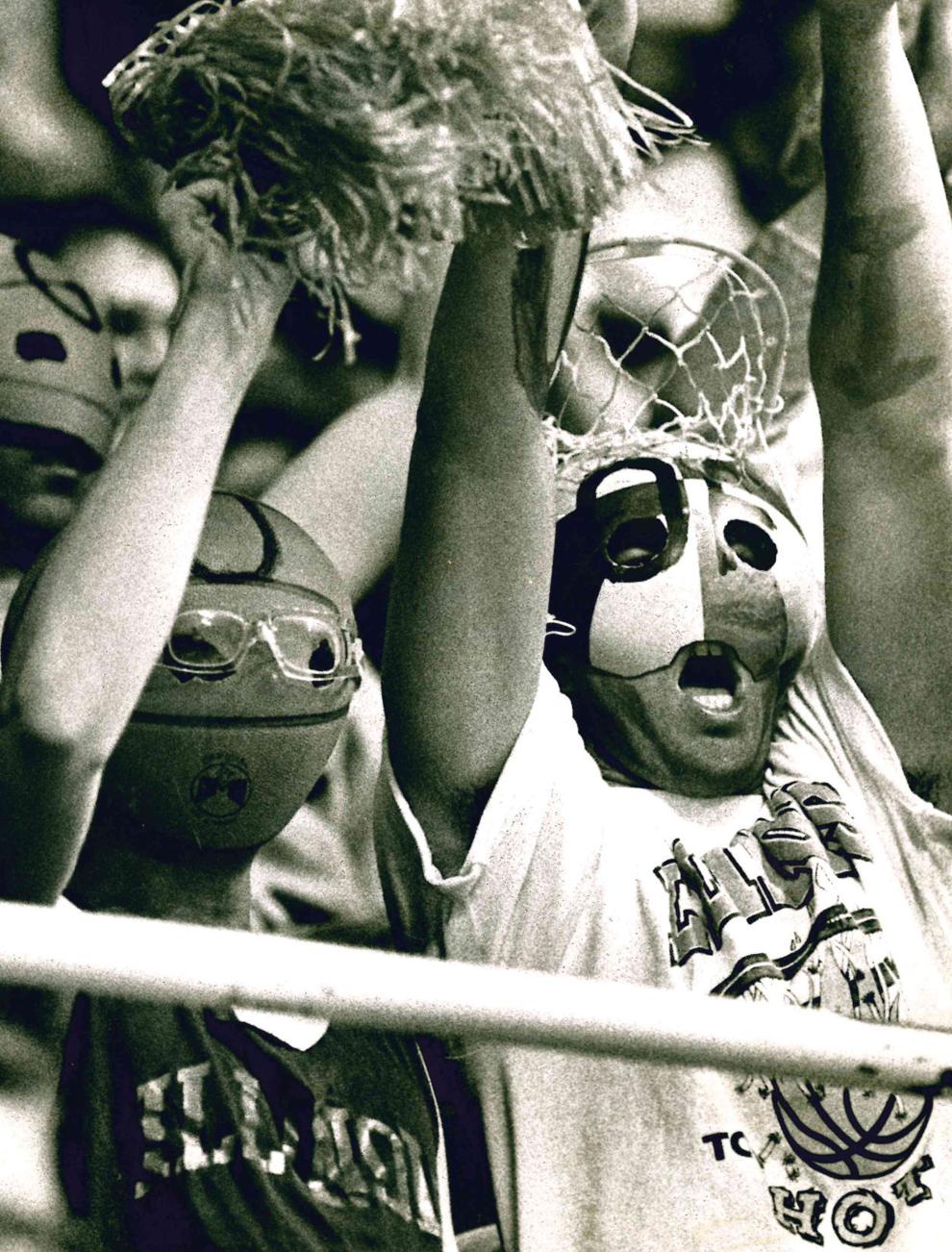 Talk of the Big Ten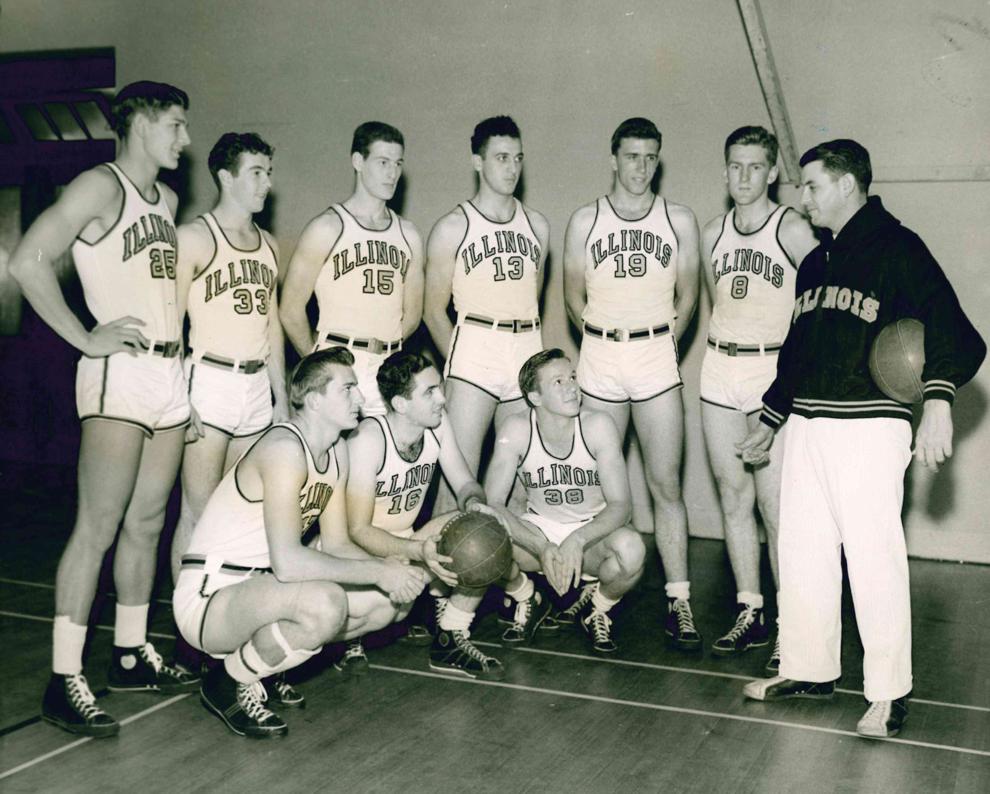 To the wire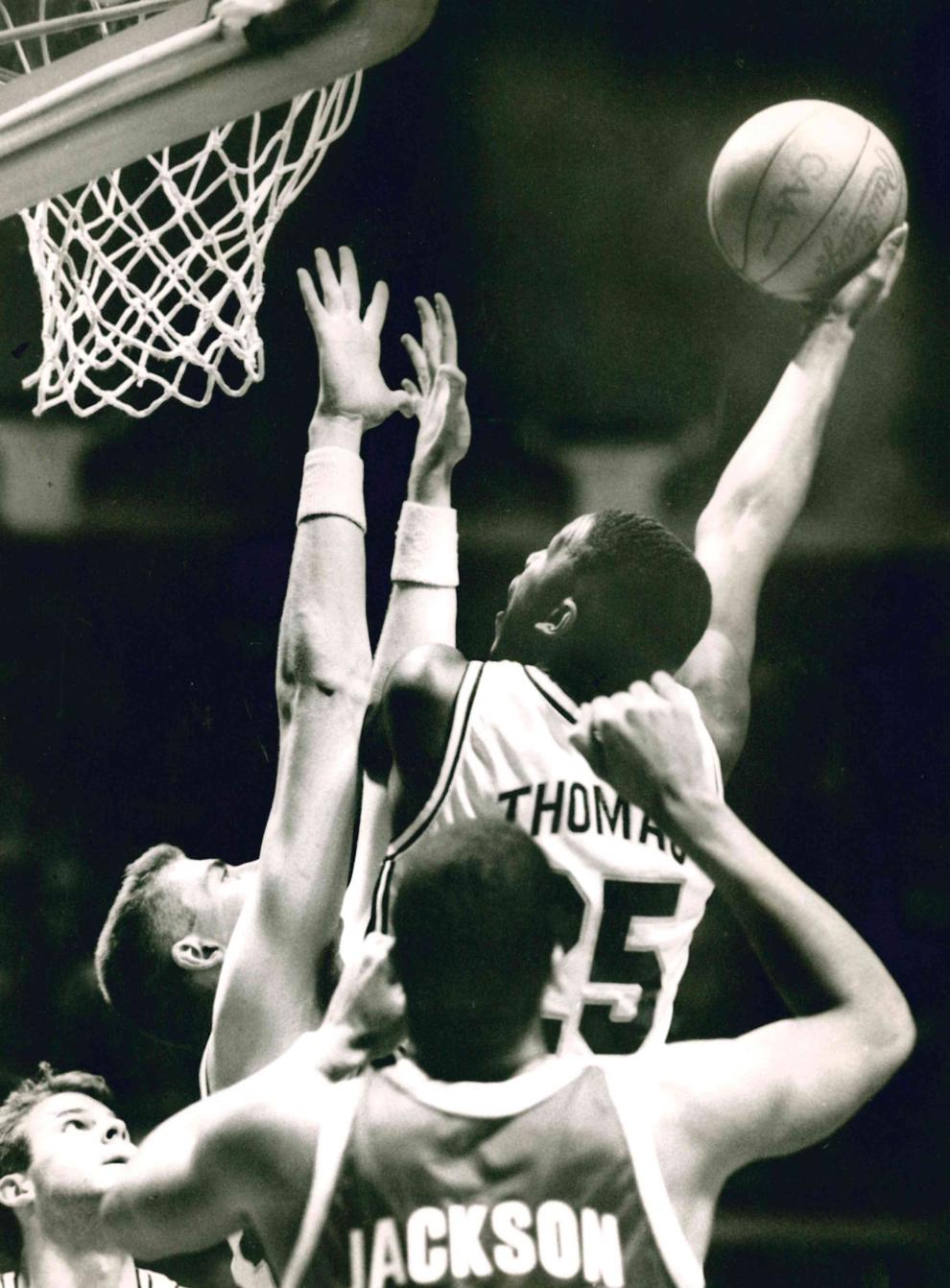 Tony Wysinger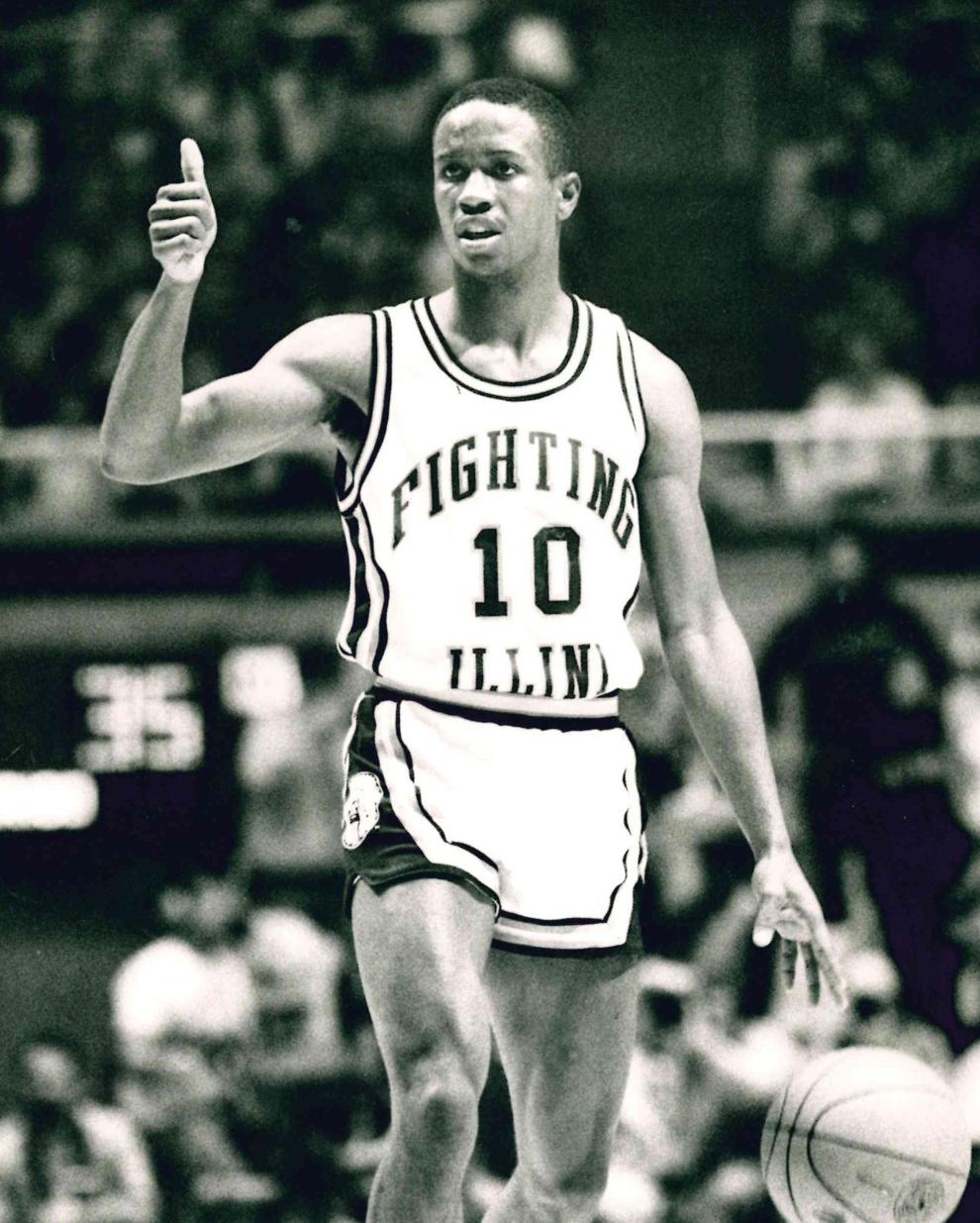 Warming up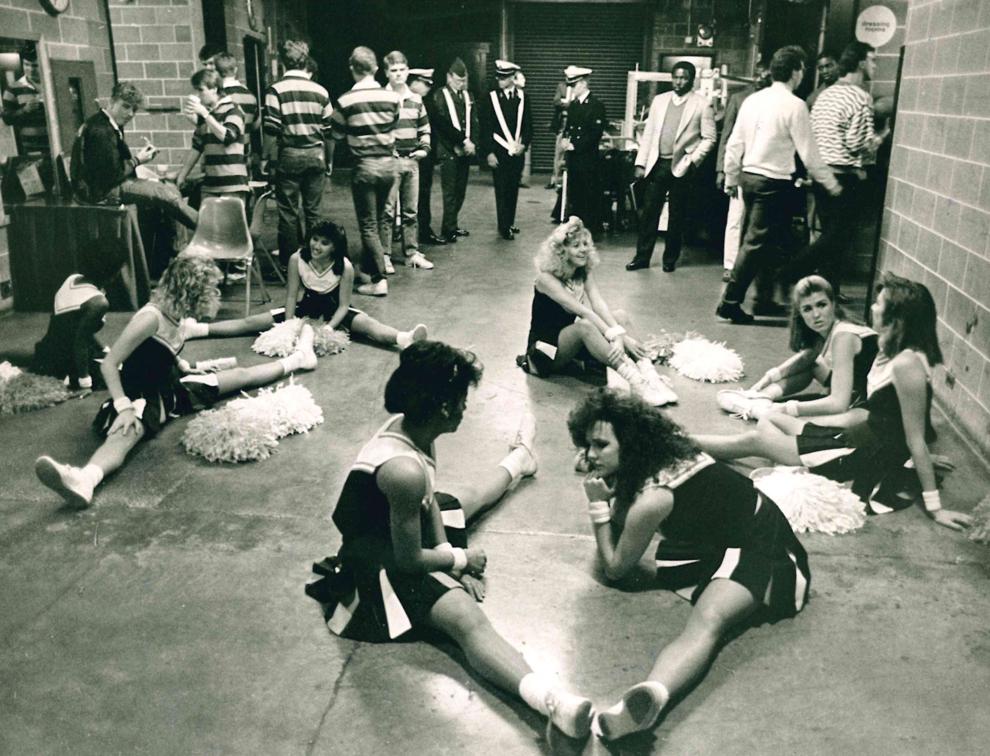 Whiz Kids Big Ten champs in '42, '43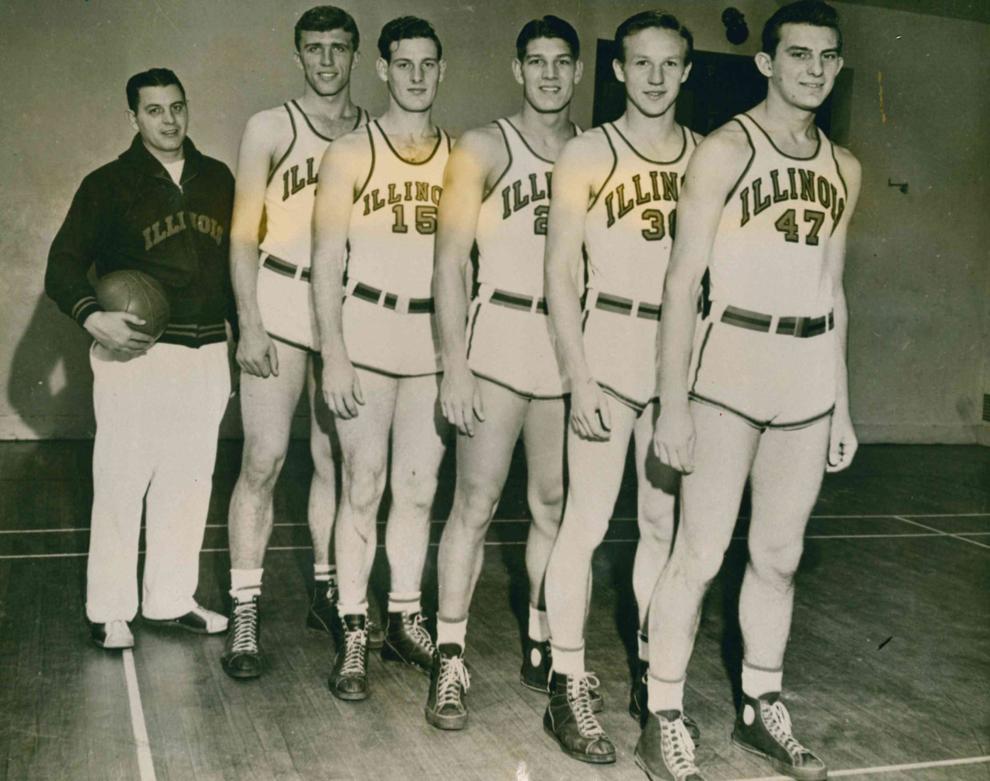 Wrong, Mr. Referee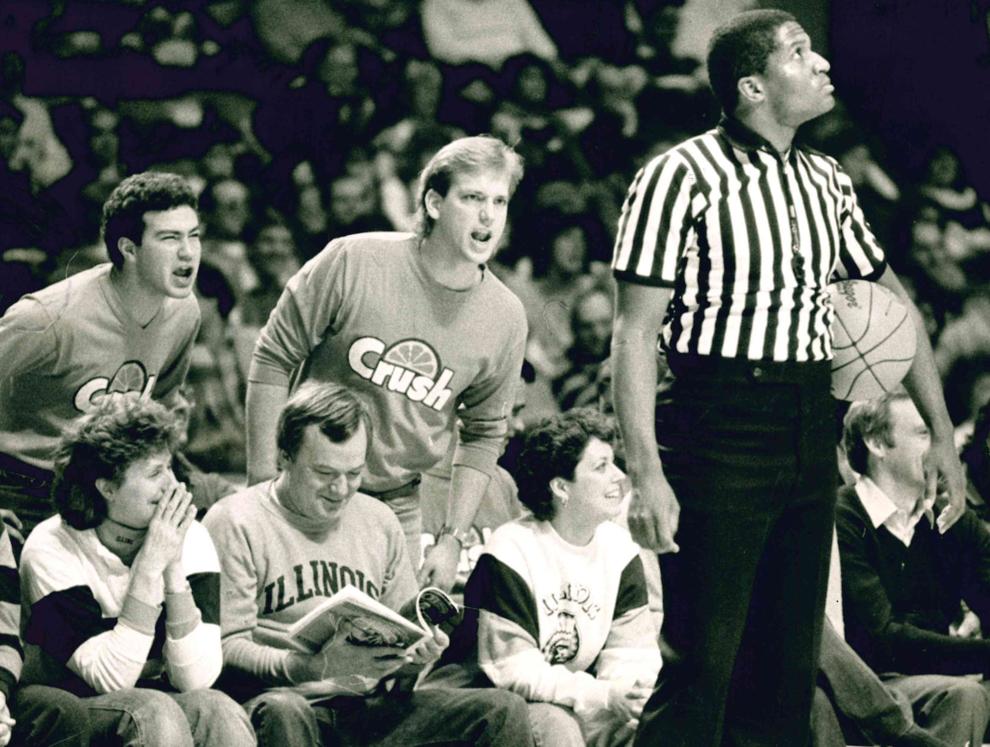 Contact Joey Wagner at (217) 421-6970. Follow him on Twitter: @mrwagner25