CHAMPAIGN — The University of Illinois Foundation is getting a $20 million donation, marking the largest philanthropic donation in the history of the Division of Intercollegiate Athletics. A total of $15 million from the donor, the H.D. Smith Foundation, will be dedicated to the new Fighting Illini Football Performance Center.
"It demonstrates how people to continue to believe in what we're doing here in Champaign-Urbana," Director of Athletics Josh Whitman said during a Wednesday news conference announcing the donation. "They understand the vision that we put in place, they understand the progress that we're making and they're prepared to stand up and invest in our program in significant ways."
The Smith gift will support three initiatives. In addition to the $15 million for the football performance center, the gift will create scholarship opportunities with $3 million for former student-athletes to return to campus for degree completion. The gift also allocates $2 million toward the Illinois Carle College of Medicine for innovation at the intersection of medicine, engineering, and athletics.
In recognition of the gift, the building will be named the Henry Dale and Betty Smith Football Center.
"I've said often that we have to think, and act, differently if we want to get to a different place. This is yet another example of people thinking and acting in new and exciting ways," Whitman said.
The Smith family came to Central Illinois in 1953 from South Carolina and founded H.D. Smith in 1954, which became a national medical wholesaler, providing services and solutions for healthcare providers. Chris Smith graduated from the University of Illinois with a bachelor's degree in business administration in 1979. He and Dale Smith have been loyal supporters of the I FUND for more than two decades as Loyalty Circle Endowment members and season ticket holders for both football and men's basketball.
Dale Smith shared a story about the importance of football in his family. His parents went to a South Carolina football game, where is mom went to college, and then drove down to The Citadel for a football game, where his dad went to school, in the same day.
After that game, Henry Dale Smith proposed to Betty.
Thank you, Smith Family! $20 million!

The Henry Dale and Betty Smith Football Center is going to be an extraordinary facility with a huge help from this donation. #Illini 🔶🔷 pic.twitter.com/mEFZb2TO6f

— Illini Football (@IlliniFootball) August 29, 2018
When they relocated to Springfield, the family adopted the Illini as their football team, becoming season ticket holders. Dale Smith and and his father went to the 1964 Rose Bowl game where the Illini, led by a defense anchored by legendary linebacker Dick Butkus, beat the University of Washington.
"There's nothing more exciting than seeing us do well, and it meant a great deal to all of us personally," Dale Smith said. "When we looked at this opportunity to make a lasting mark on the campus and commemorate their commitment, it seemed like a welcomed opportunity and an opportunity to go ahead and share some of what we gained over the years
"Having mom and dad's name on the building means a lot to us."
Chris Smith, who graduated from Illinois in 1979, and Dale Smith said this gift honors their late father and 88-year-old mother and their great passion for Illinois football. Betty Smith still attends as many Fighting Illini games as she can.
"In addition to honoring our father and mother, our gift is an absolute endorsement of Josh Whitman's leadership, of Illinois athletics and Lovie Smith's leadership of Illinois football. Because of the integrity, the intelligence and the incredible work ethic of these fine gentlemen, we believe Illinois athletics in general and Illinois football specifically will be successful — meaning we will win and will do it the right way."
When Chris Smith was an undergraduate at Illinois, he said he watched Lou Henson build the basketball program "the right way." He said it's the exact same way he's seen Lovie Smith build the football program, which has included a 5-19 record and a complete roster overhaul.
"Working with the Smiths for more than a decade has been so very impactful," said Howard Milton, senior associate athletics director. "Seldom do you find such generous friends of the program whose values, passion and vision align so perfectly with that of our institution. This gift is just another example of the trust numerous donors have in our leadership."
The Henry Dale and Betty Smith Football Center will be a 107,650-square foot facility adjoining the south end of the Irwin Indoor Practice Facility. The facility will feature new and expanded strength and conditioning and sports medicine space, coaches' offices, position meeting rooms, player development areas, locker rooms, and other areas for recruiting and prospect hosting. Construction of the new $79.2 million football performance center will be completed prior to the 2019 season. The building naming is pending approval by the University of Illinois Board of Trustees.
"Eventually that finished project will be something special," Lovie Smith said. "We see our football team the same way, we're not a finished product right now."
Thank you, Smith Family! $20 million!

The Henry Dale and Betty Smith Football Center is going to be an extraordinary facility with a huge help from this donation. #Illini 🔶🔷 pic.twitter.com/mEFZb2TO6f

— Illini Football (@IlliniFootball) August 29, 2018
Lovie Smith cited the importance of the building from a recruiting standpoint and the need for game-changers on the football field.
"We feel like we're getting game-changers who are going to become a household name for Illinois football. ... We definitely got a game-changer today," Lovie Smith said.
In February, former walk-on Stu Levenick, who retired from Caterpillar Inc. in Peoria, donated $5 million to the center and the team auditorium will be called "Levenick Auditorium."
Last year, the Allegretti family donated $250,000 to the construction of the facility. A total of $25.675 million of the $30 million donation goal has been met.
This $20 million gift counts toward the $300 million fundraising goal for the Division of Intercollegiate Athletics, which is part of "With Illinois," the recently announced $2.25 billion University wide fundraising campaign.
Last December, the University of Illinois got another boost with a $7 million donation from Decatur's Demirjian family for Demirjian Park, which will house the soccer and track and field programs. It's scheduled to be completed in 2021.
---
32 amazing Illini football history photos
Looking up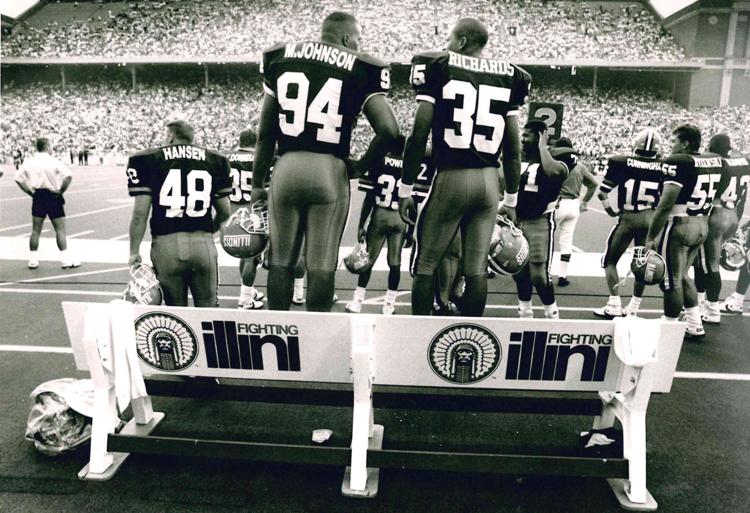 Good Block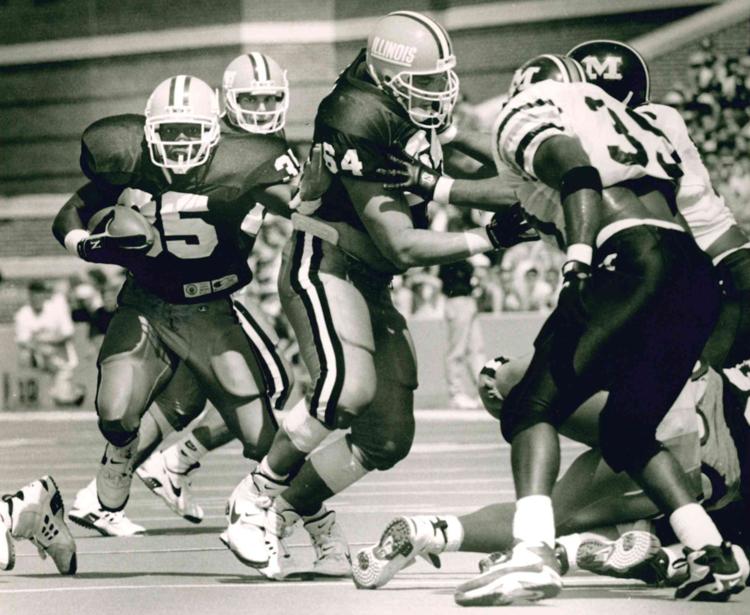 Taking a Dive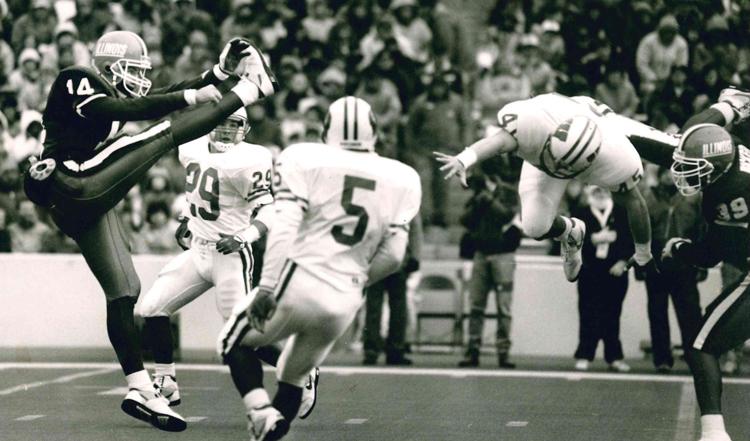 On the loose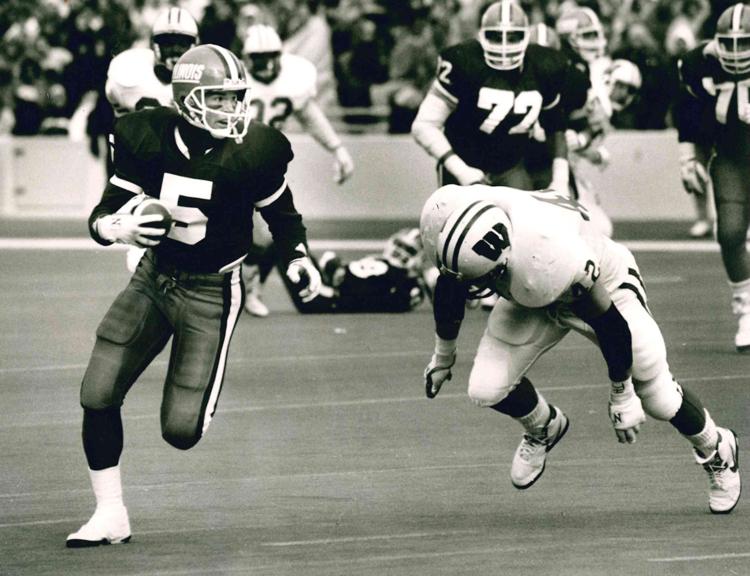 University of Illinois Football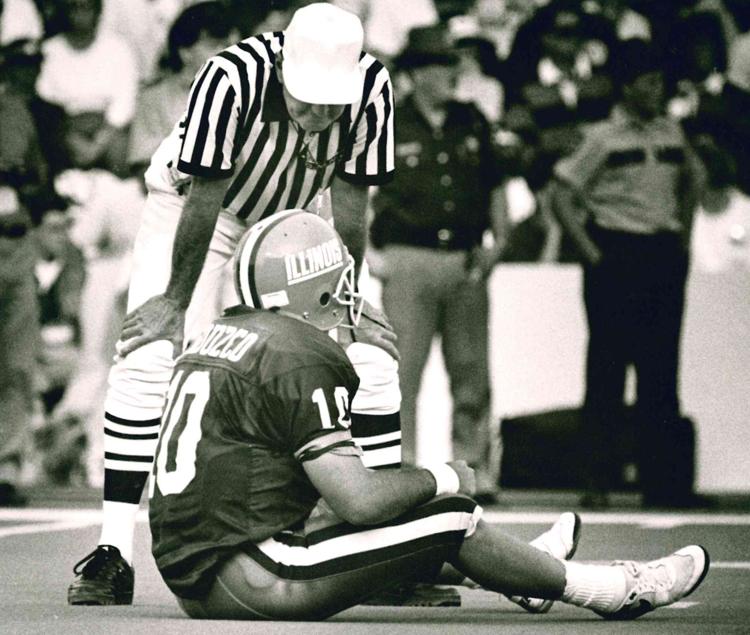 Coming at ya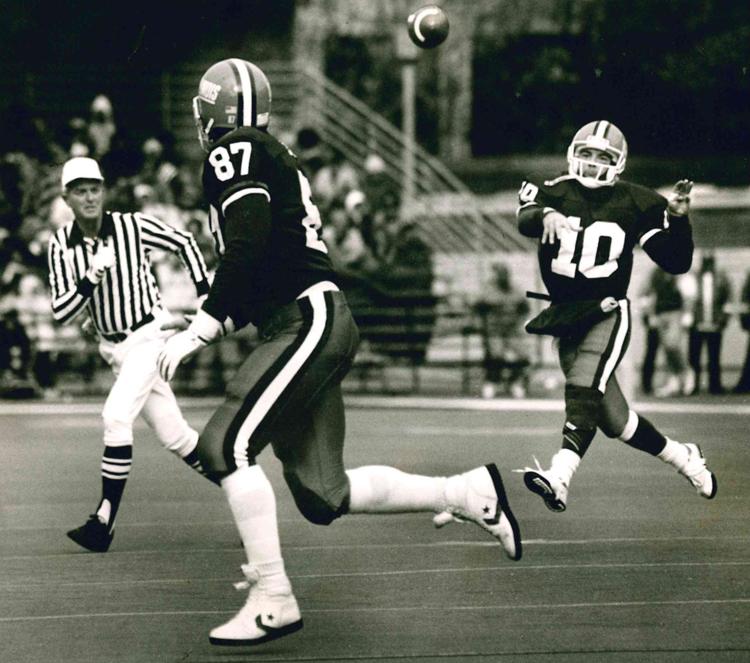 To run
Joyous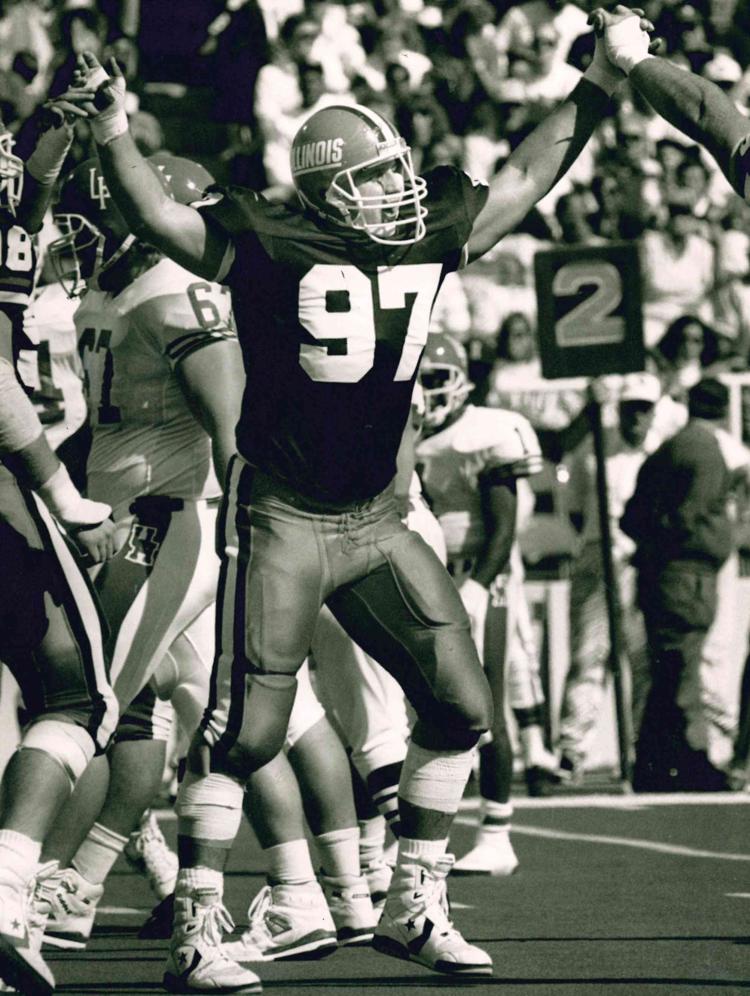 Lester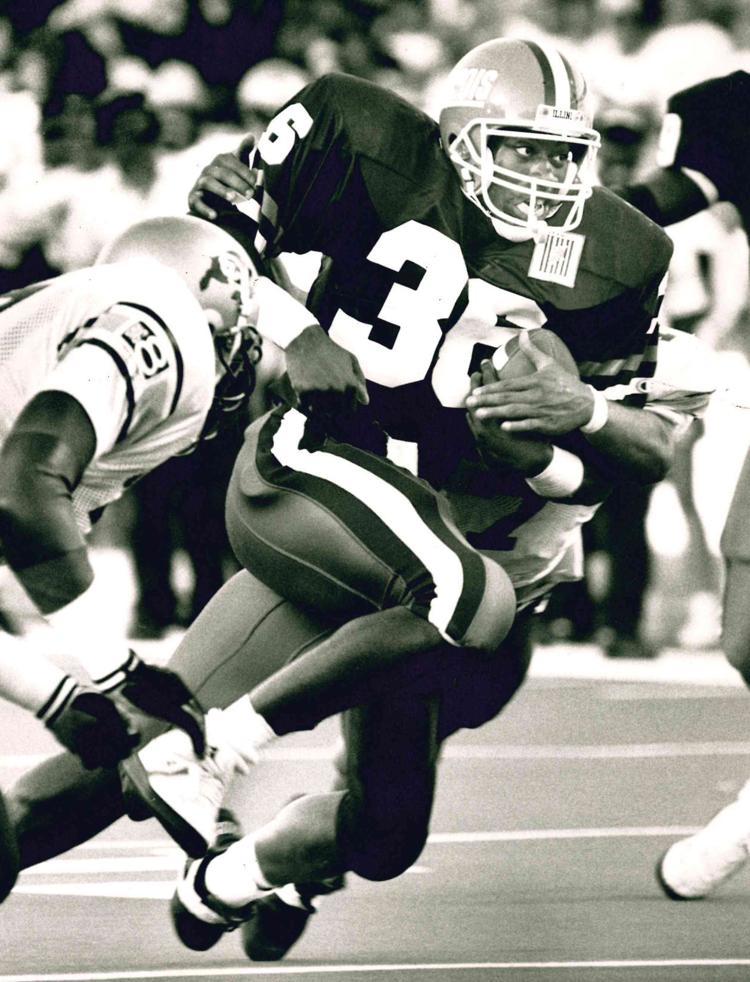 Sack attack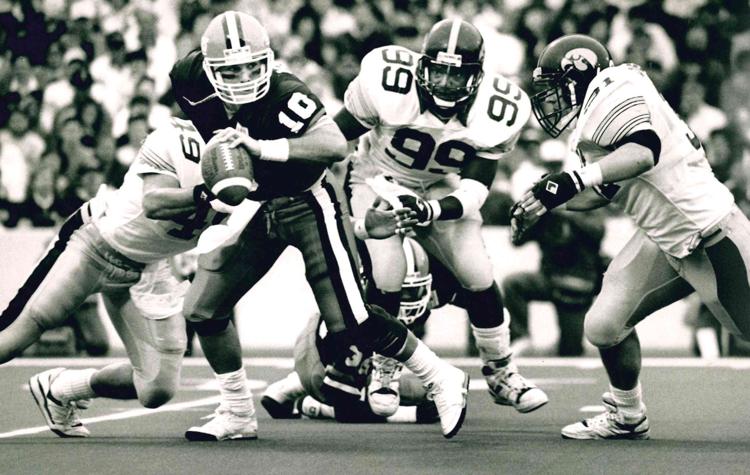 Waiting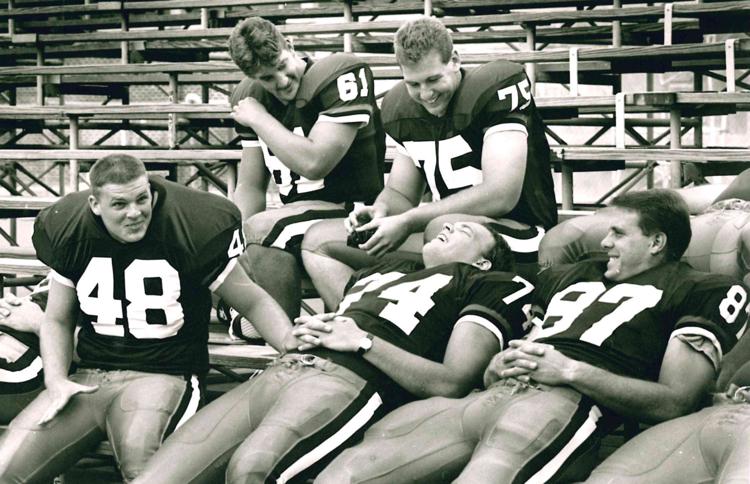 A coming through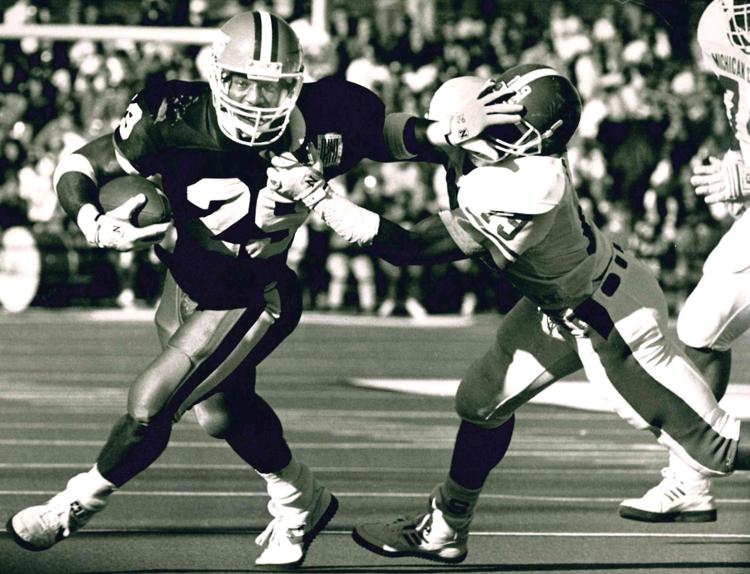 Sideline maneuver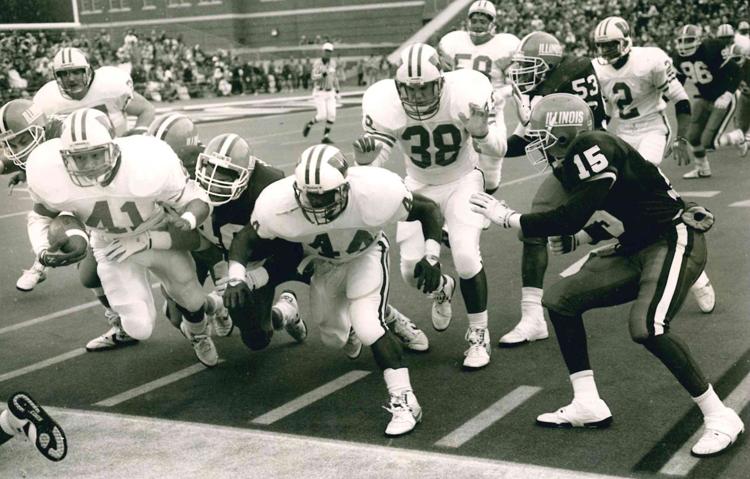 Mowing them down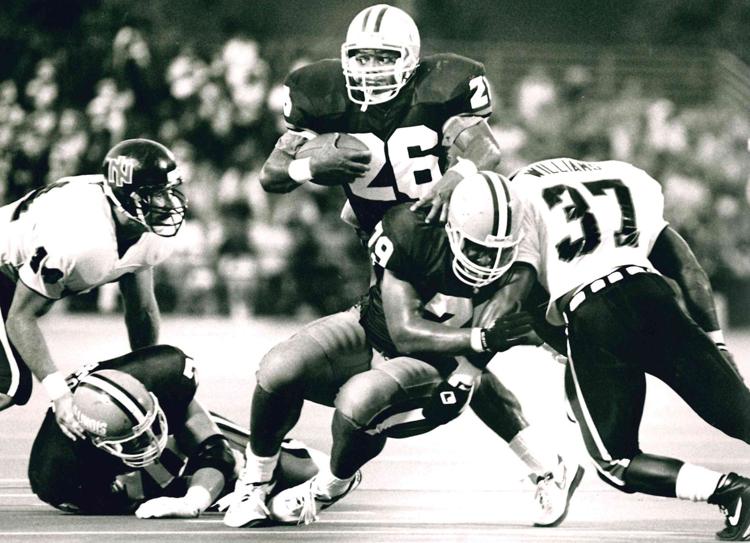 That's my buddy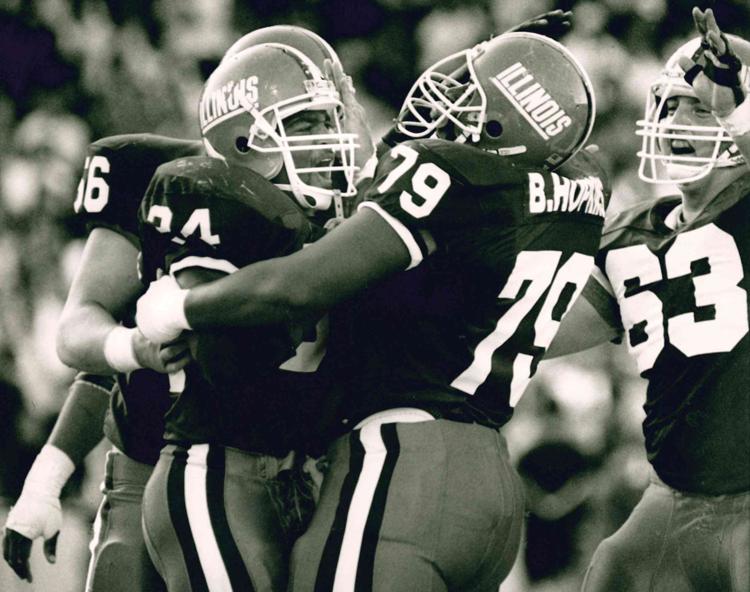 1992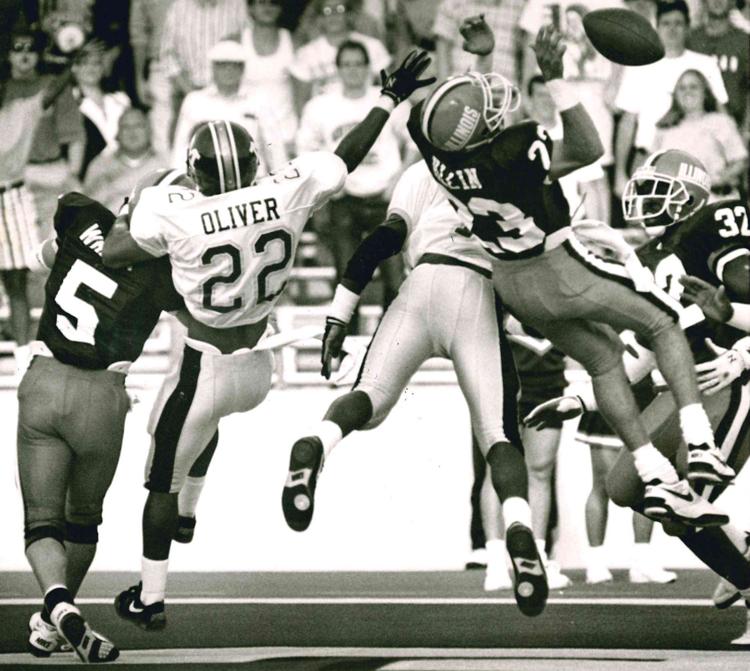 Traffic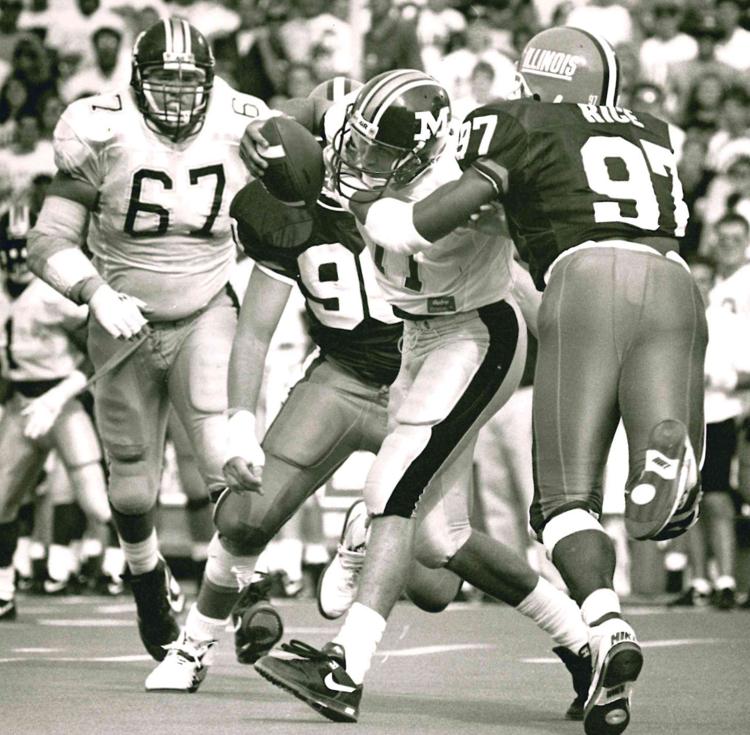 Busting through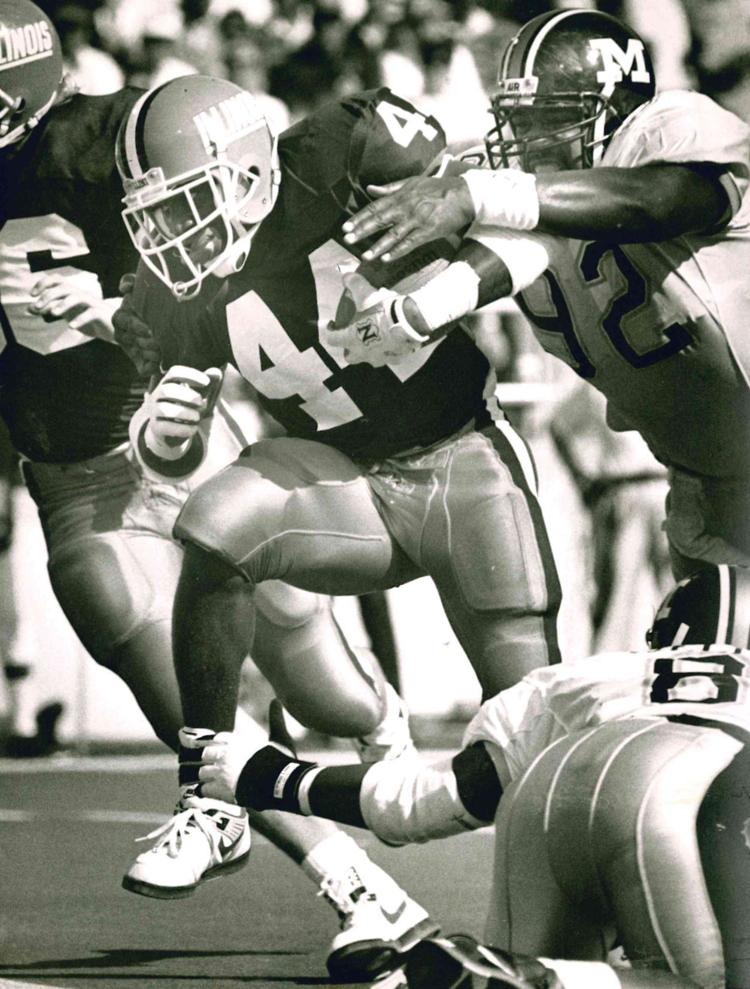 Final Exit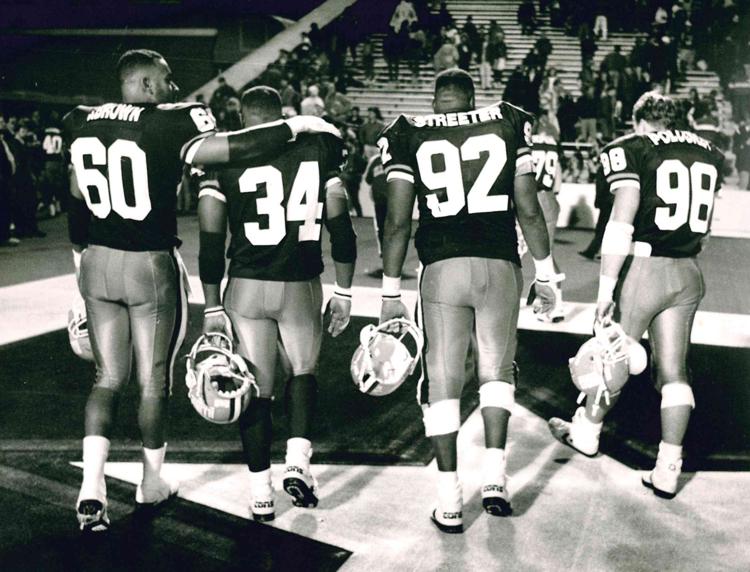 Scrum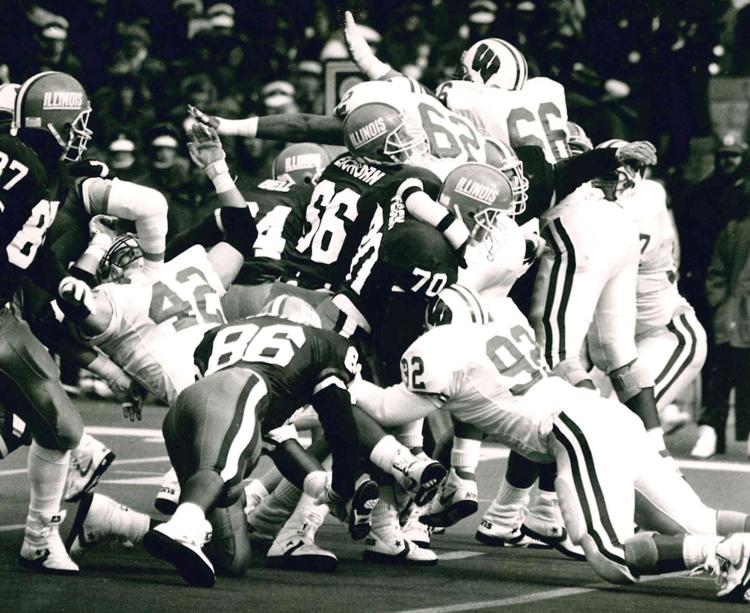 On the run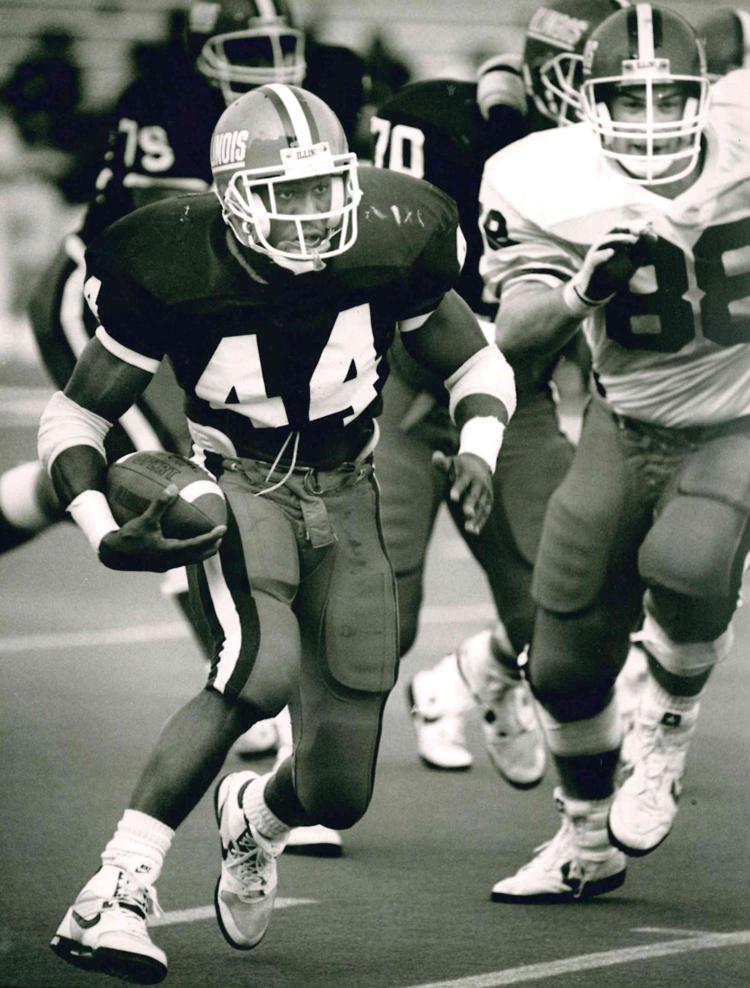 Sack attack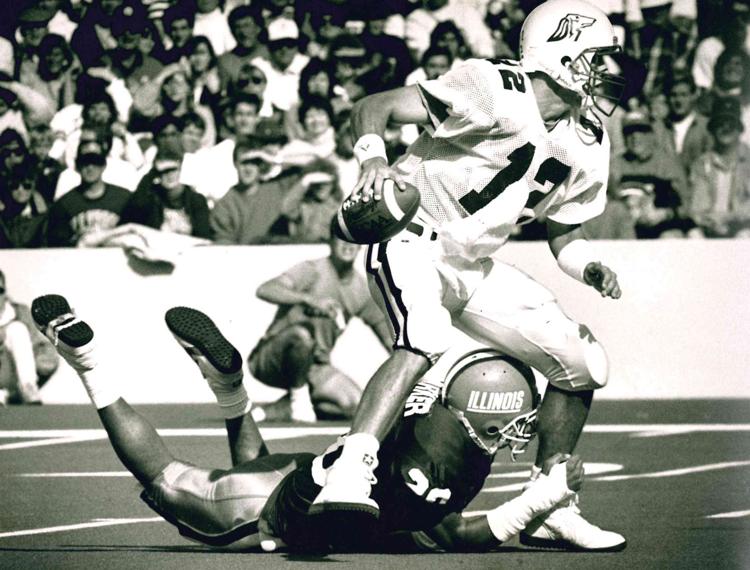 Pileup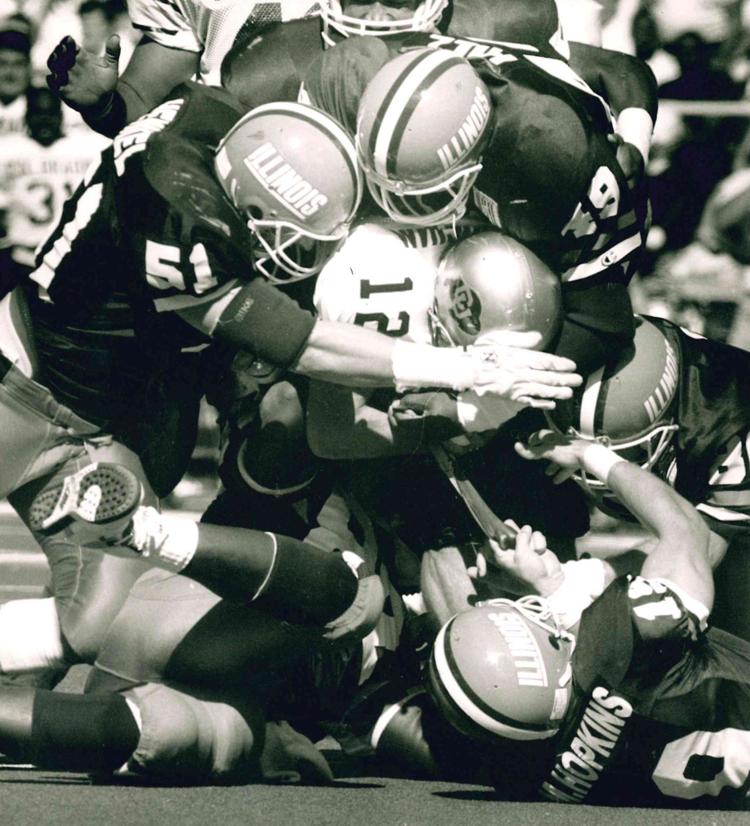 Take that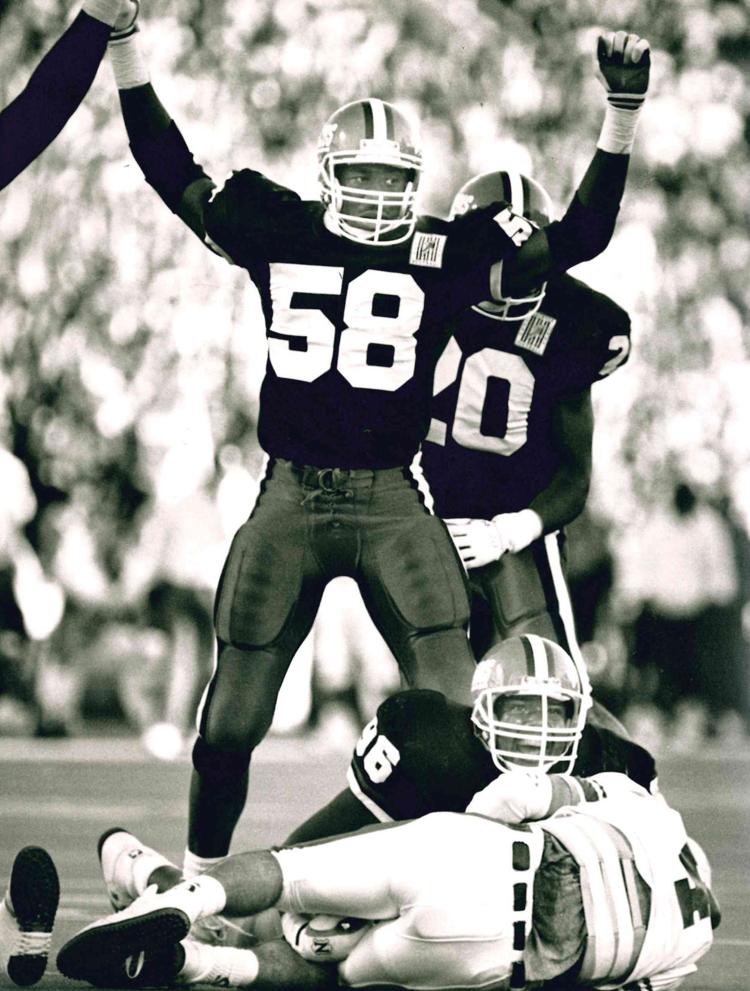 1991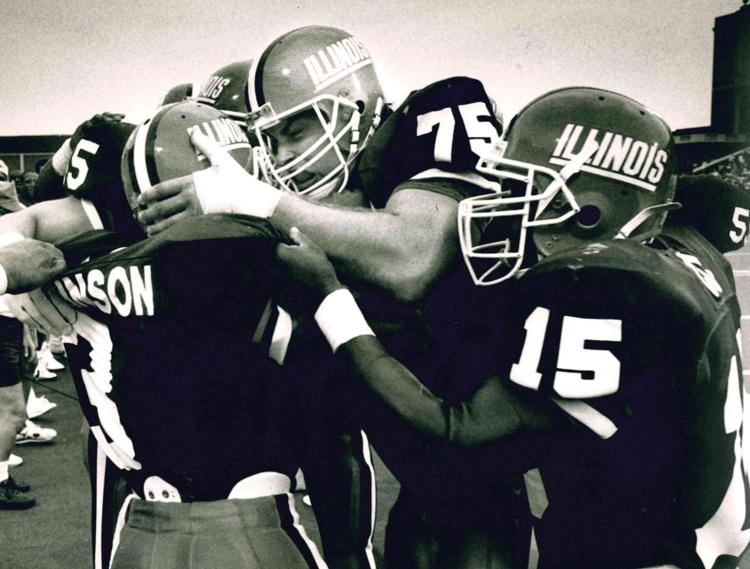 Lean on me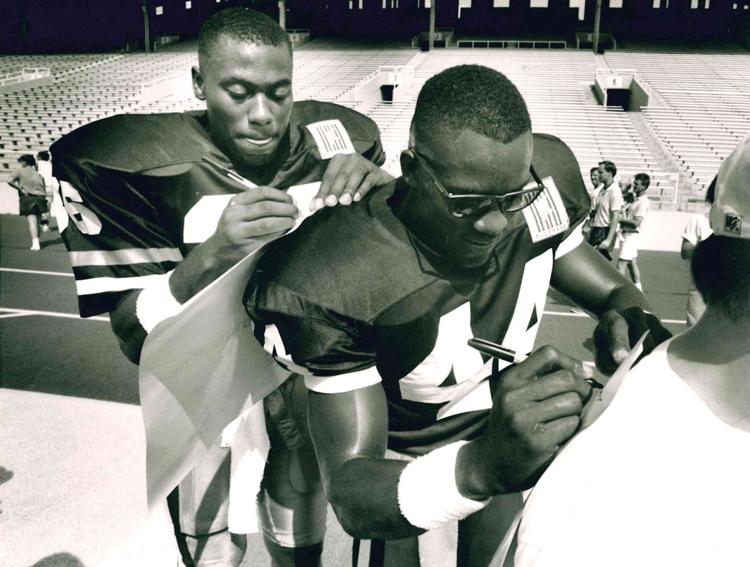 Way to go
1991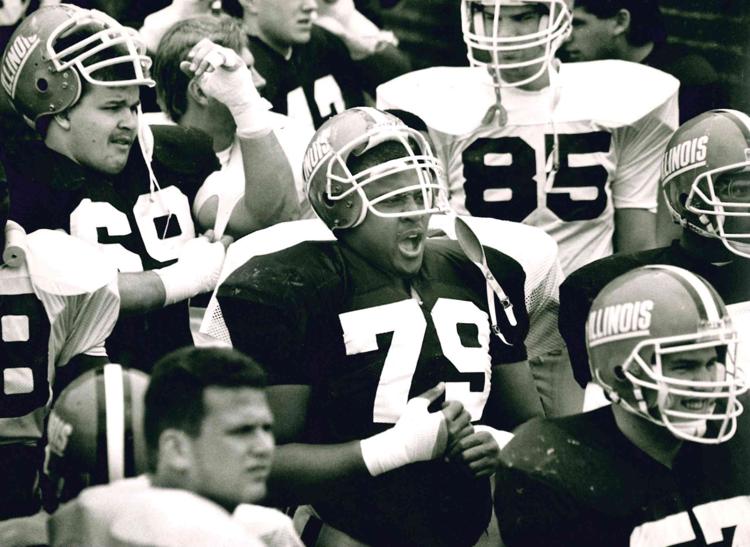 The peoples' choice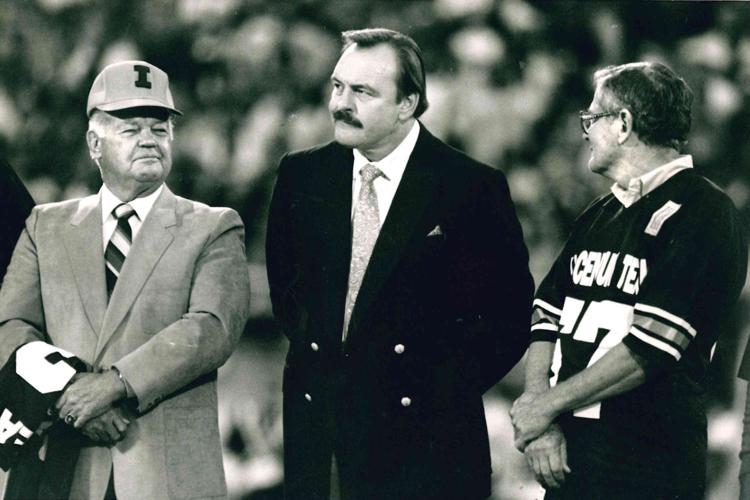 It's good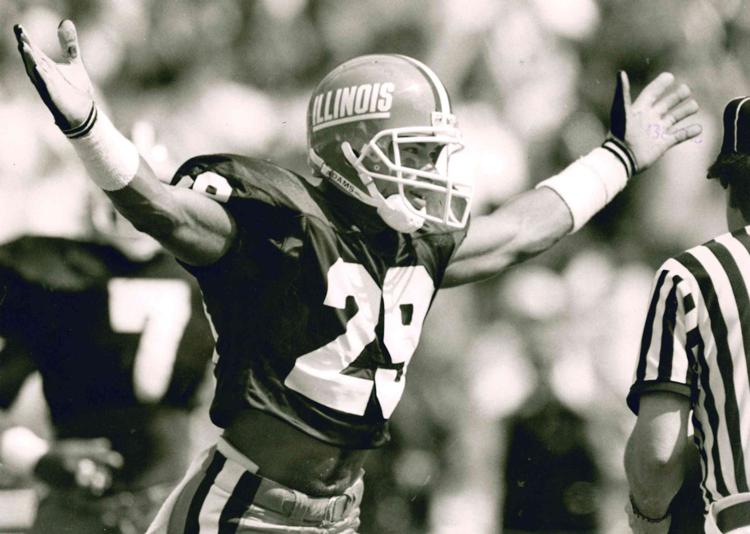 Touchdown Hero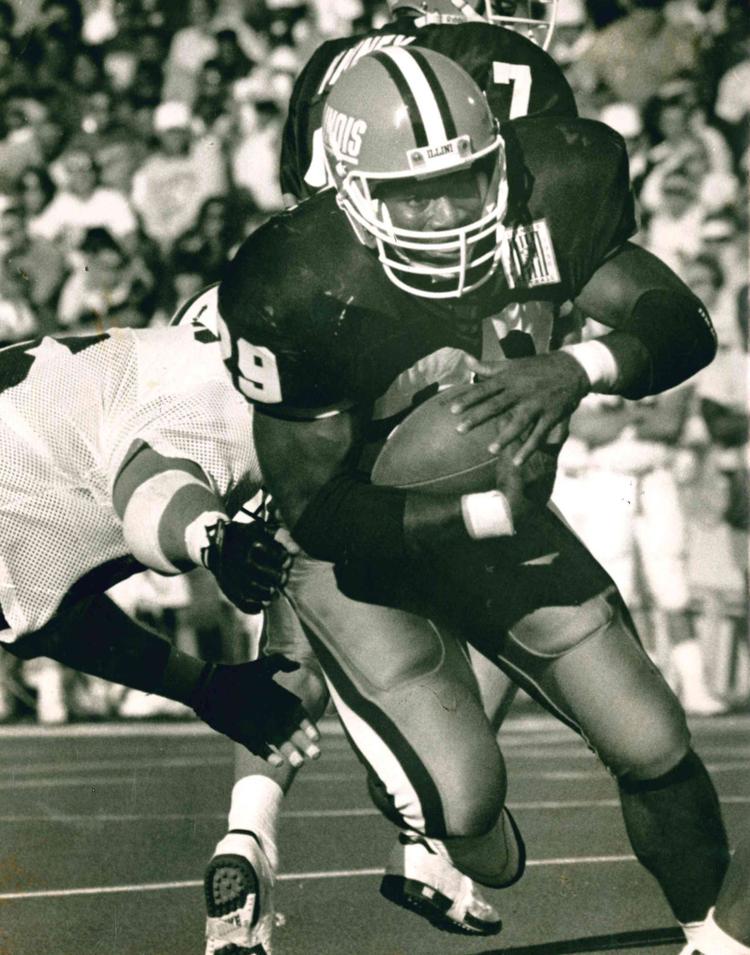 That's Six