All that doesn't really matter to Underwood. The Illini took the scenic route to a victory but it was a victory. 
"I'm going to compare this to a hole of golf when you hit your tee ball really far left. You're in the rough and you're behind a tree," Underwood said. "You punch it out because you have no other choice. You hit your third into the par-4 and you miss the green and then you chip it in and make your par. All I know is that you put a par on that scorecard and no one's drawing pictures (of how you got there).
"(On the whiteboard after the game), I put a 'W' in one column and an 'L' in the other and I put a mark under the 'W' because that's what tonight was. We escaped in a very ugly fashion."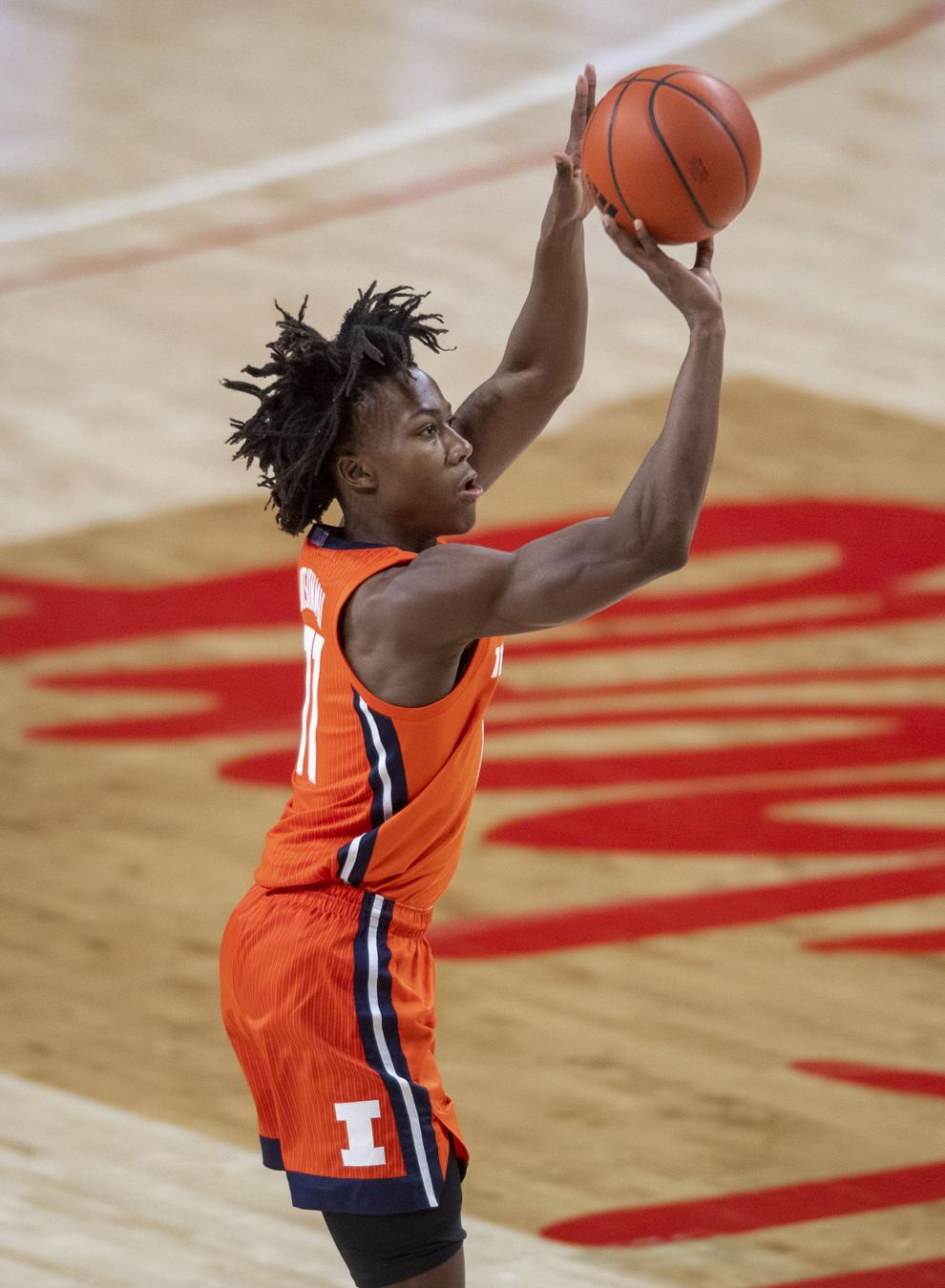 "We were down two and I missed the front end of a one-and-one and they came down and hit a 3 and we were down five. I was like 'Alright, it's time to lock in,'" Dosunmu said. "Coach called the timeout and I felt we were good. We've got to believe in ourselves and believe in our instincts. Let's try to get the 'W.' I hit a pull up jump shot and then I was just like let's will our team to victory."
66 up.
:16 left.
Nebraska had a chance.
Coach Hoiberg diagrammed a play.
Looks like there was some confusion.
Illinois with the stop.
OT pic.twitter.com/TZl2rgfYWX

— Steve Finamore (@CoachFinamore) February 13, 2021
Dosunmu was a marvel on the offensive end but his most important play was a defensive one as Nebraska was shooting to win the game and end the losing streak. The Cornhuskers had the ball with 16 seconds left, scored tied 66-66, but Nebraska never got off a viable shot. Dosunmu and Trent Frazier frustrated Teddy Allena and Trey McGowens outside the three-point arc and whatever play Nebraska's coaches had drawn up was abandoned. When McGowens' finally attempted a shot with under a second remaining, Dosunmu's hand was firmly on the ball as it didn't even approach the basket. 
"When things weren't going our way, we could have found ways to fold and we could have taken the easy way out and pointed fingers," Dosunmu said. "Down the stretch, we made plays and that was a huge play. I knew all we needed was just to get five more minutes and we're going to be able to pull it out down the stretch and we did that."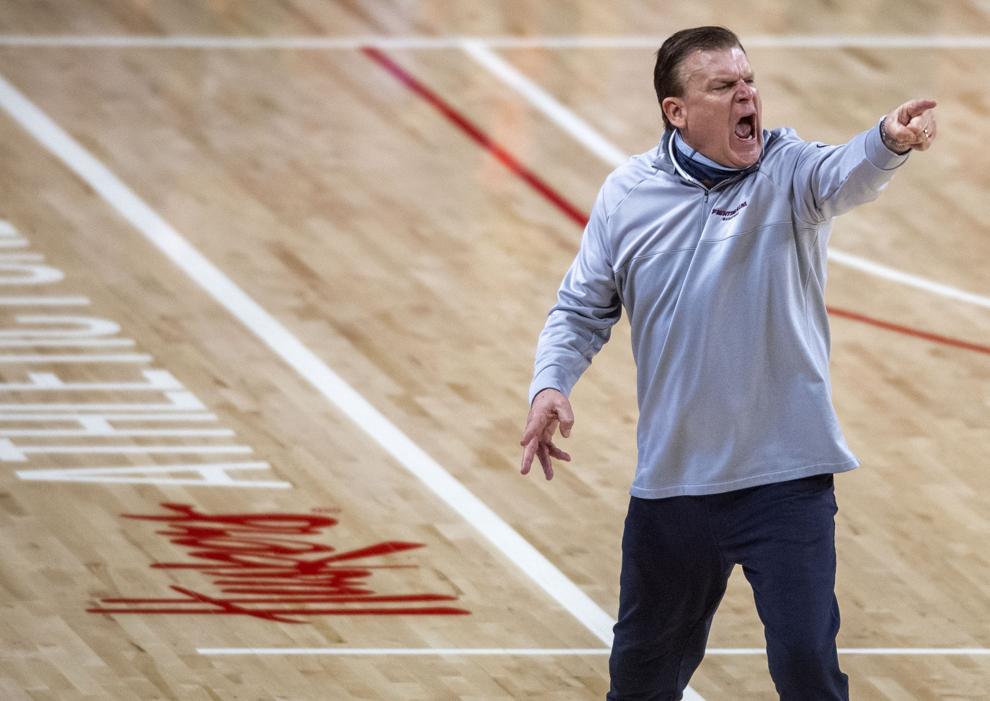 Underwood has watched Dosunmu respond at the right moment time and time again but he still marvels at it. 
"He's got it. I don't know how to describe it. He has been in that situation his whole life. He is confident and he's not afraid," Underwood said. "He got good looks throughout the game and missed them but you put the game on the line and it is nothing but the bottom of the net. He missed free throws and you put the game on the line and he makes free throws.
"It's the 'it' factor. He's mentally very tough and he's not afraid. He has that ability to flip a switch and says he's gonna win the game and he can go do it."
When Illinois' Thursday game against No. 4 Michigan was postponed and Nebraska was slotted in, Underwood was apprehensive about the change in the magnitude of the game. 
"It was a game that I had been concerned about for a long time when it was set. We thought we were playing Michigan on the schedule and we thought we were going to get two top-six teams playing," Underwood said. "Then all of a sudden, it's not Michigan and it's a team who is really struggling. Then all of a sudden it becomes that trap game. Our shoot around was horrible today and I thought our effort was OK but our mental focus and tenacity wasn't there."
Dosunmu could see himself in the Nebraska players that were trying desperately to knock off one of the best teams in the Big Ten. 
"As a No. 6 team in the country, you're going to get every team's best shot and I remember as a freshman, we were on that end and we were hunting teams like Michigan State and Maryland," Dosunmu said. "Those are the games you get extra adrenaline for. They had it tonight but the good thing was that we got the win, that's what's best.
"When I played those-high ranked teams, I wanted to go out there and kill and go out there and hurt their season, hurt their life. That's just the competitive nature in me. I knew Nebraska had the same feeling and I could hear them talk on the court. It makes us have to execute better and I think we did a poor job of executing to the potential of where we want to be. At the end of the day, that left column says 'win.' There's no (almost-lose), it just says win."
---
Kofi Cockburn 2 020621.JPG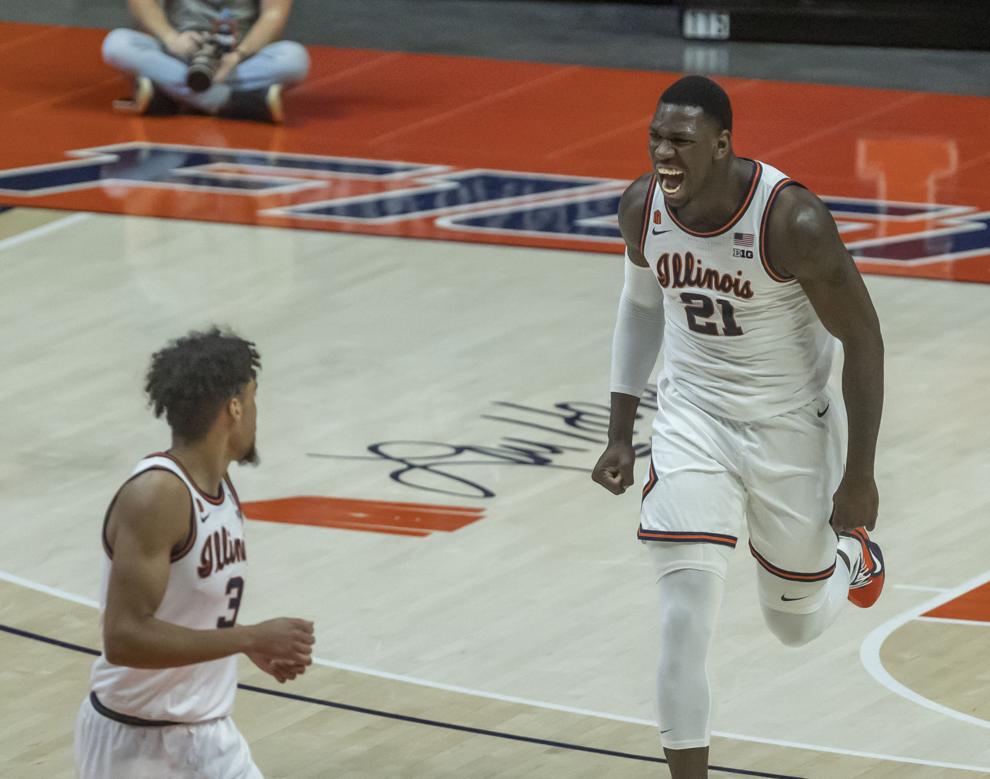 Kofi Cockburn 1 020621.JPG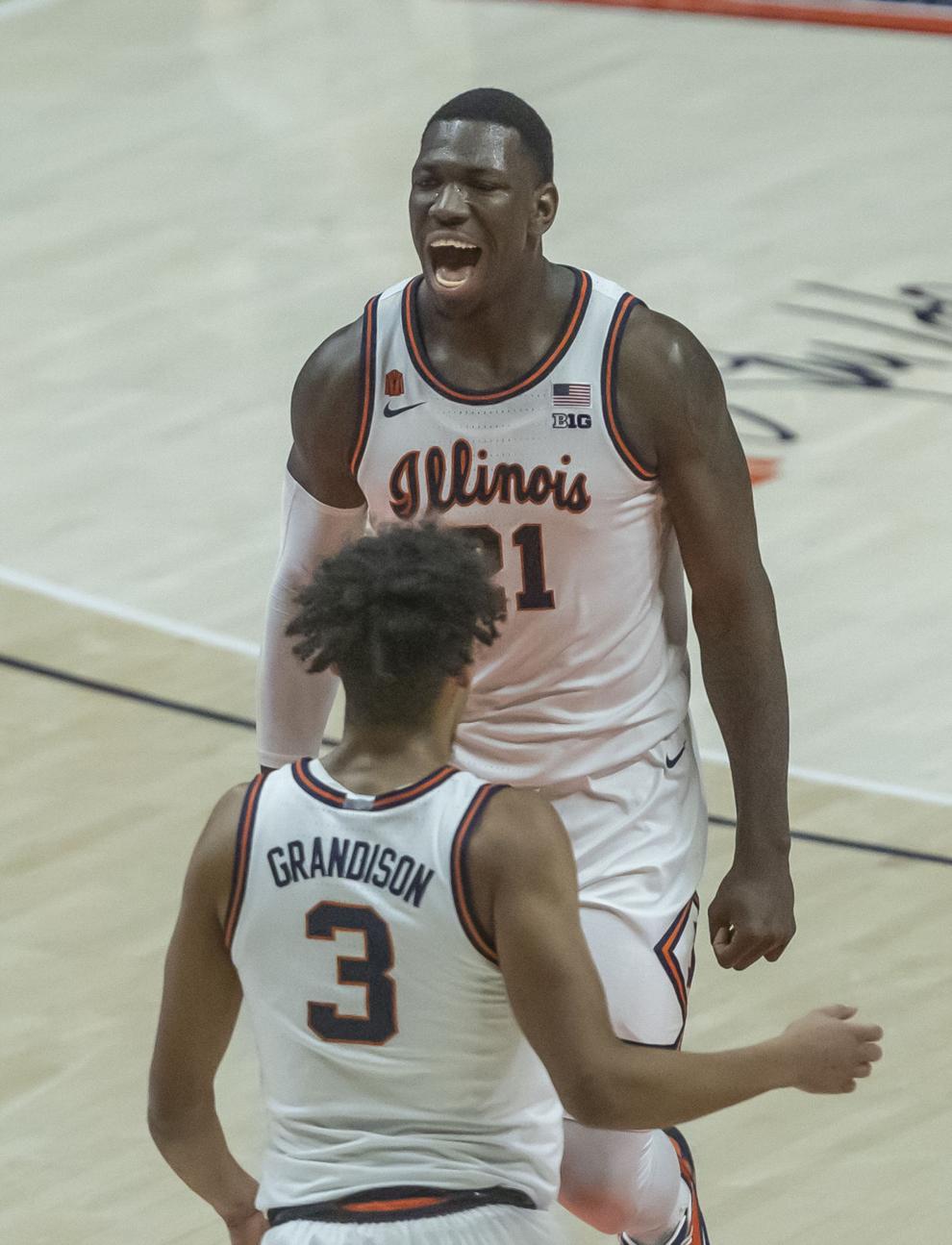 Kofi Cockburn 3 020621.JPG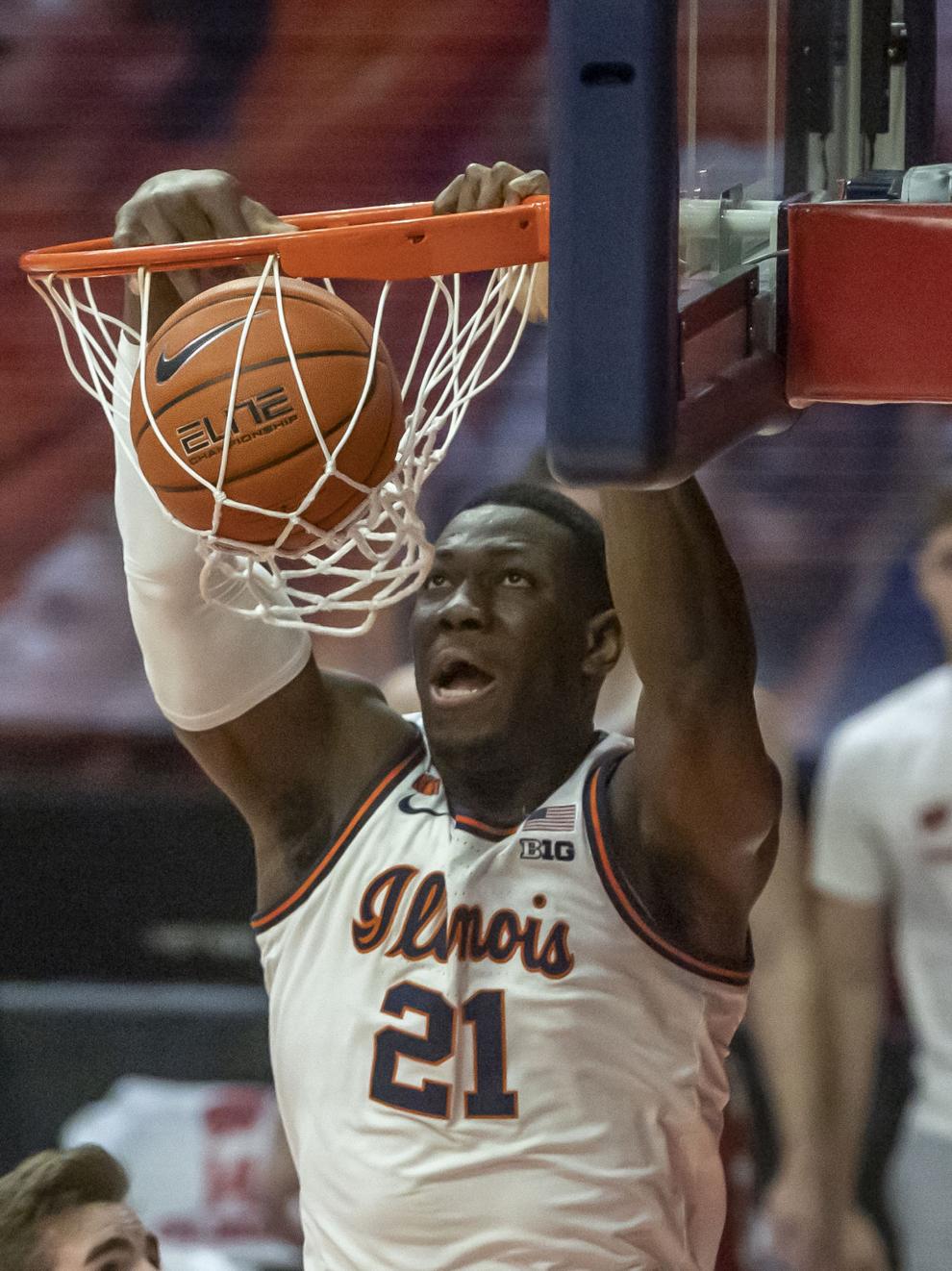 Adam Miller 1 020621.JPG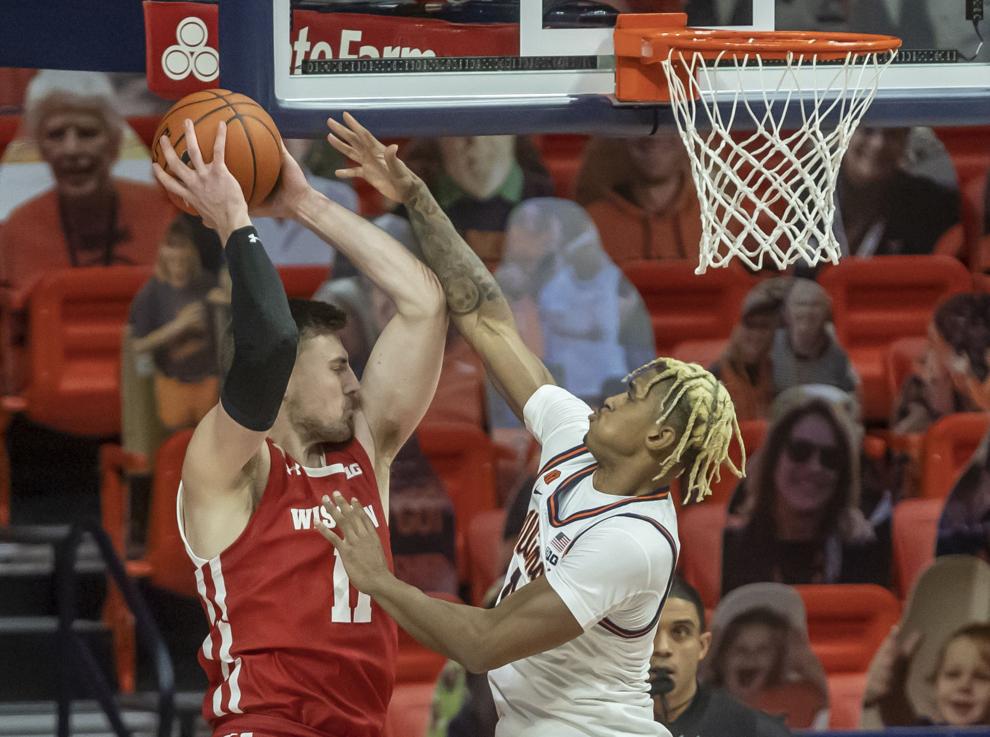 Andre Curbelo 1 020621.JPG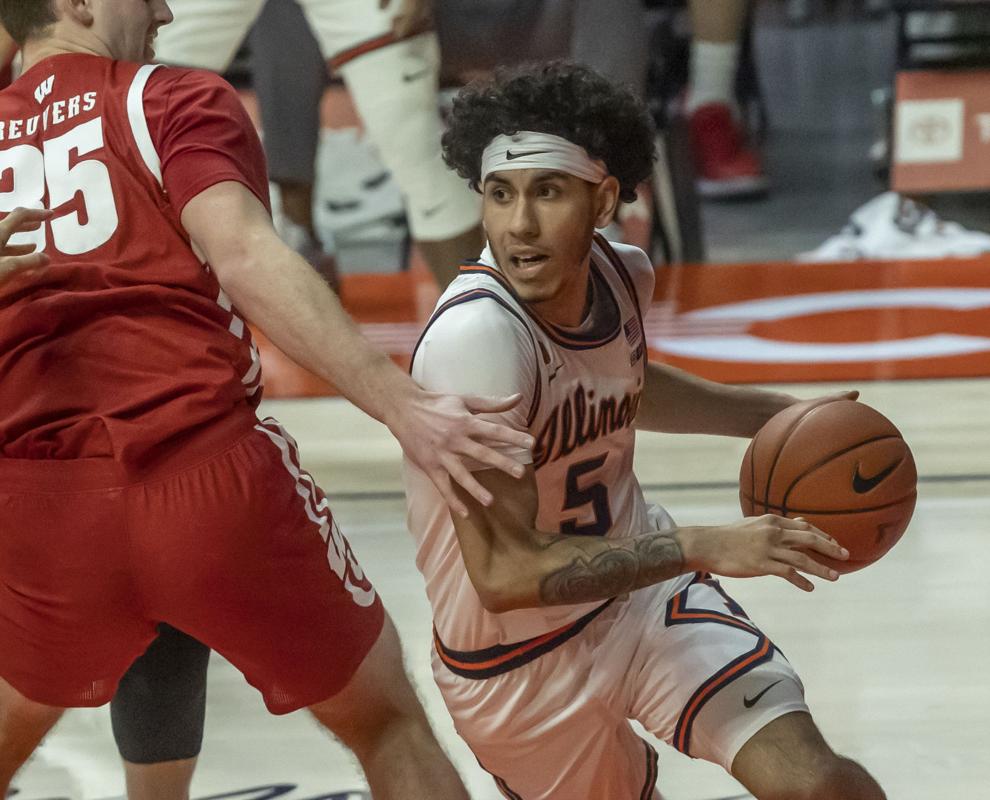 Ayo Dosunmu 1 020621.JPG
Ayo Dosunmu 2 020621.JPG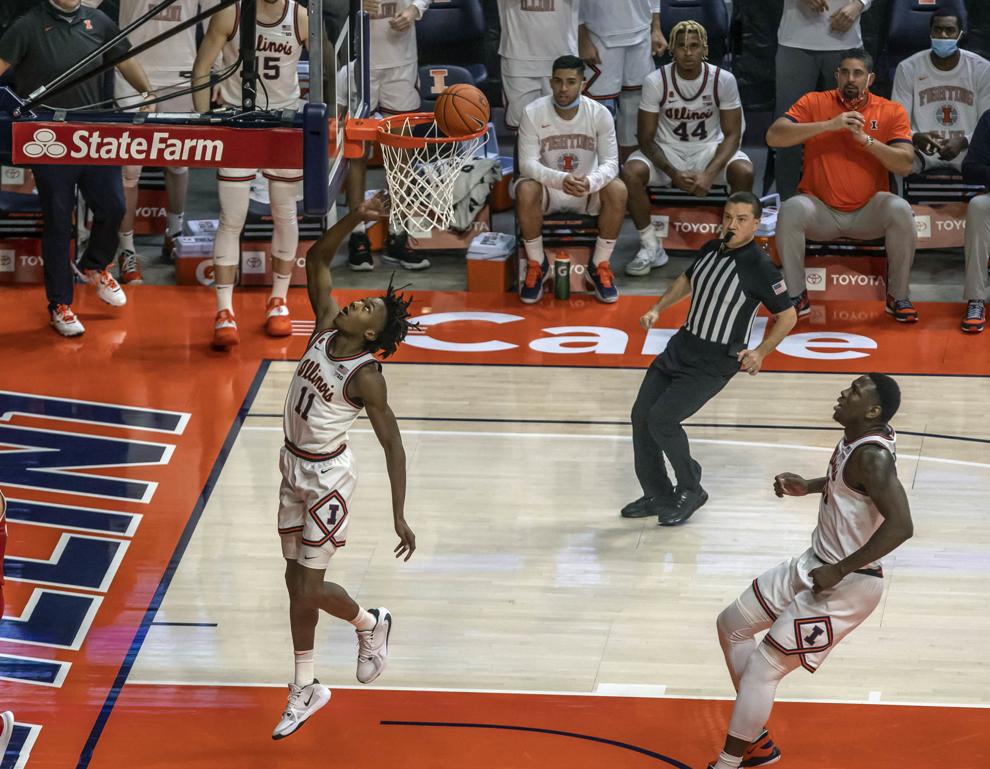 Brad Davison 2 020621.JPG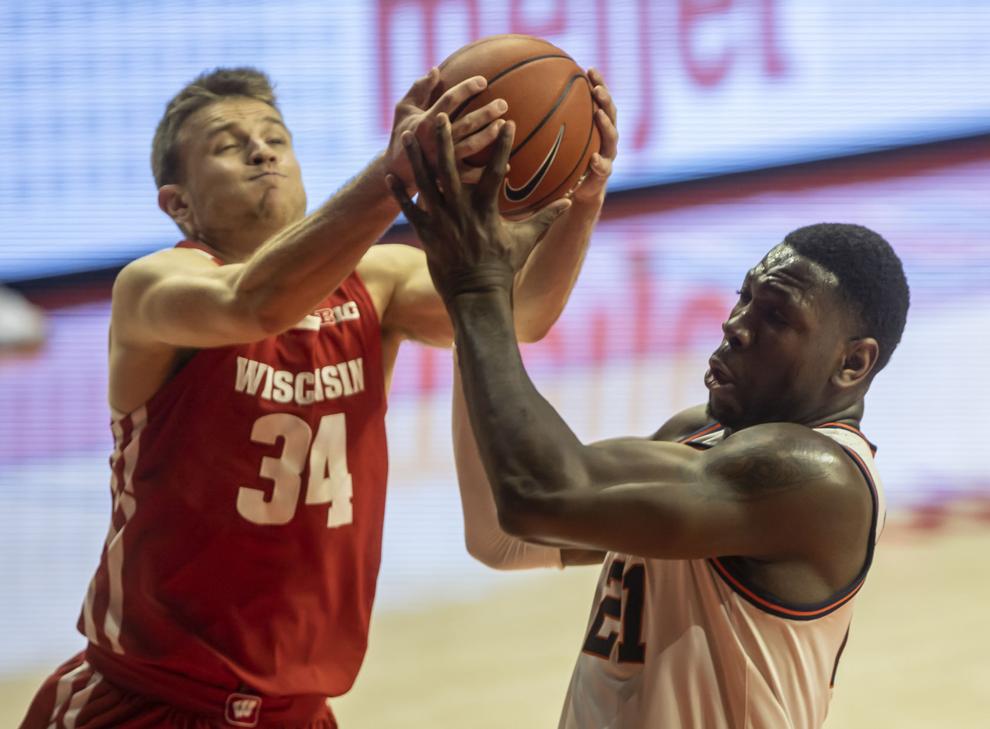 Brad_Underwood 020621.JPG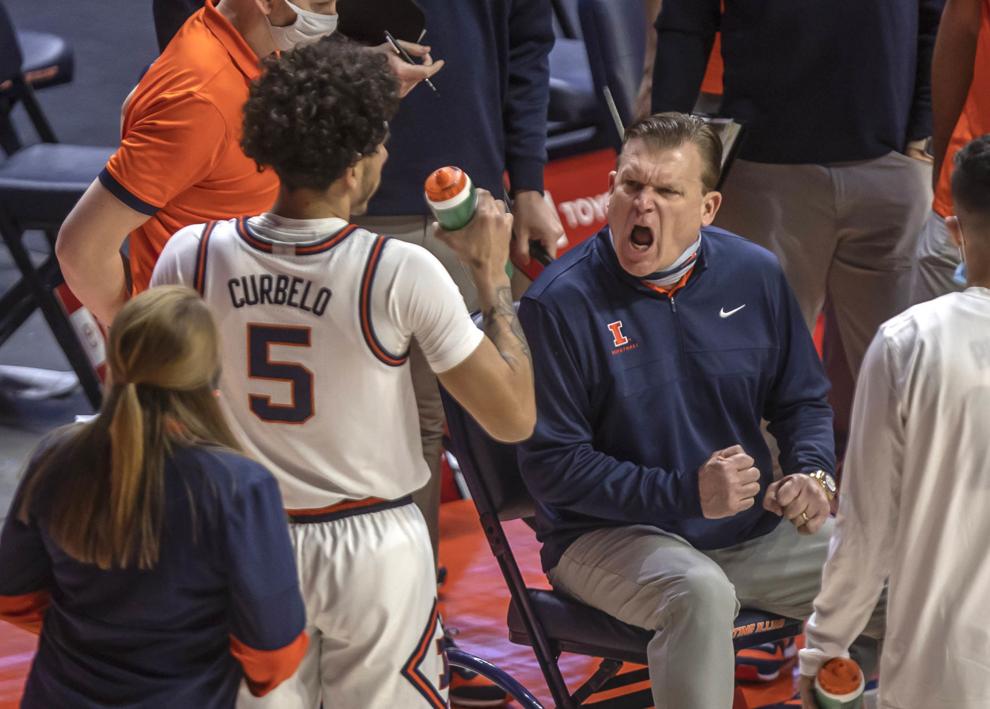 Da'Monte Williams 1 020621.JPG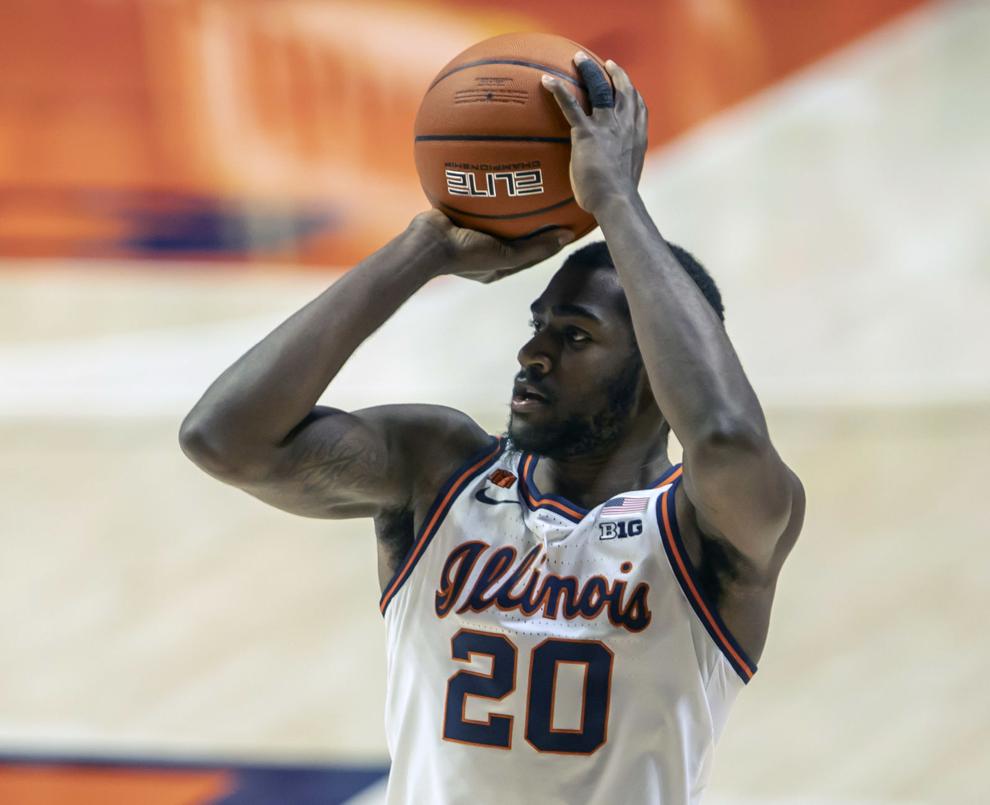 D'Mitrik Trice 1 020621.JPG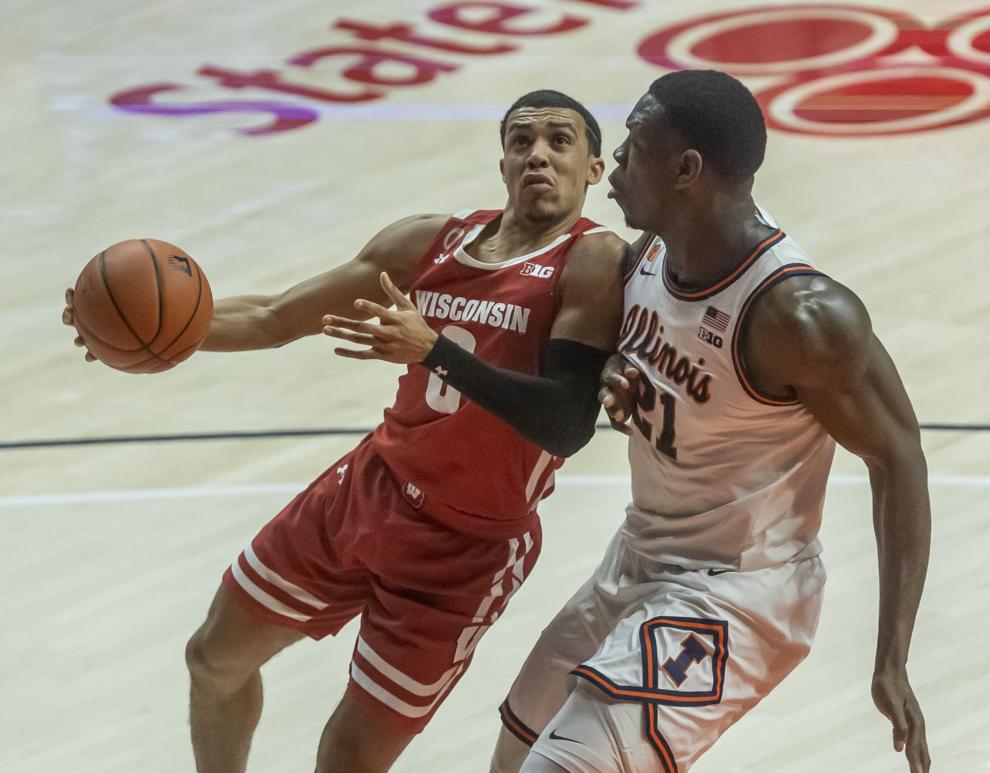 Giorgi Bezhanishvili 1 929621.JPG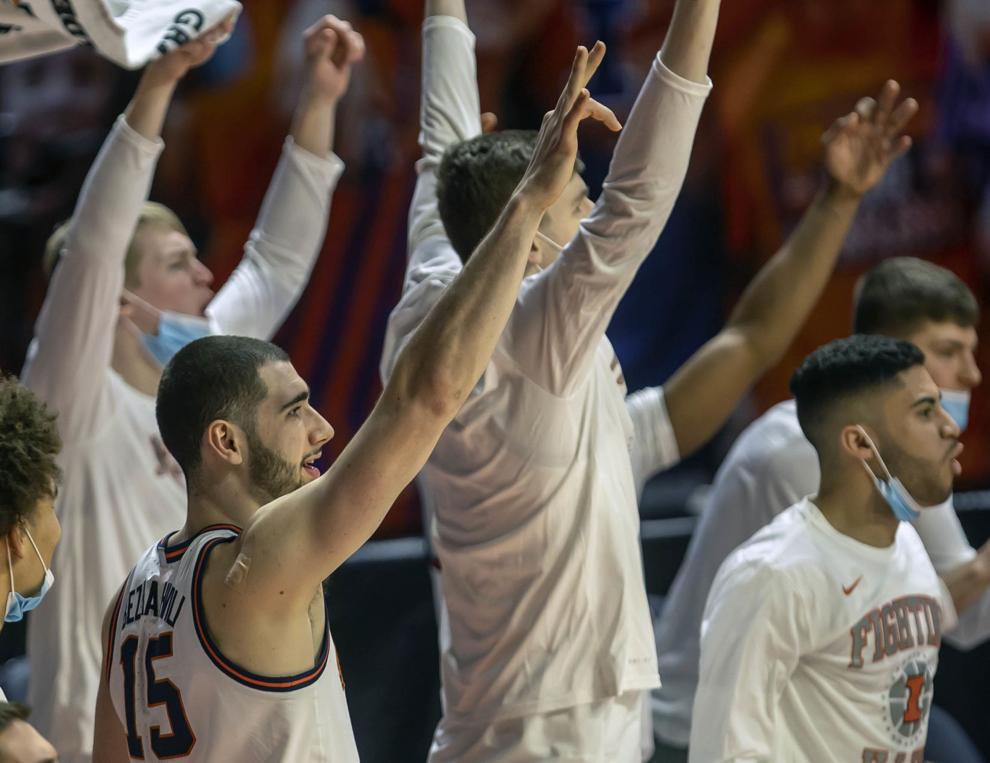 Giorgi Bezhanishvili 2 020621.JPG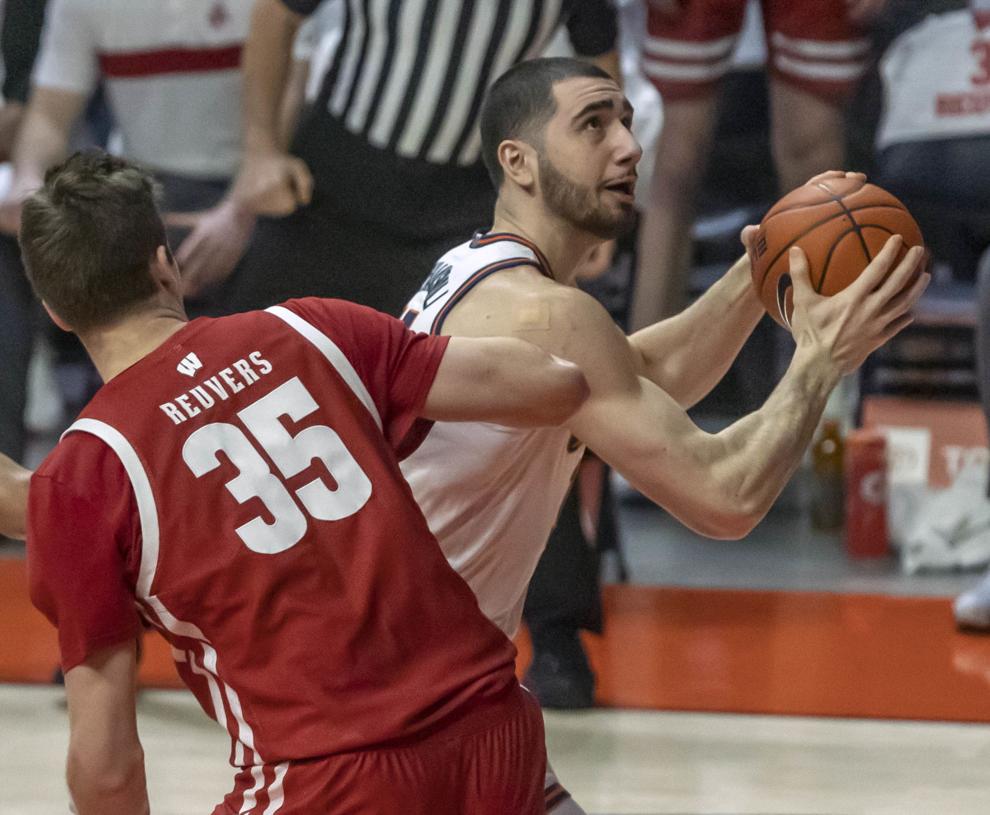 Micah Potter 2 020621.JPG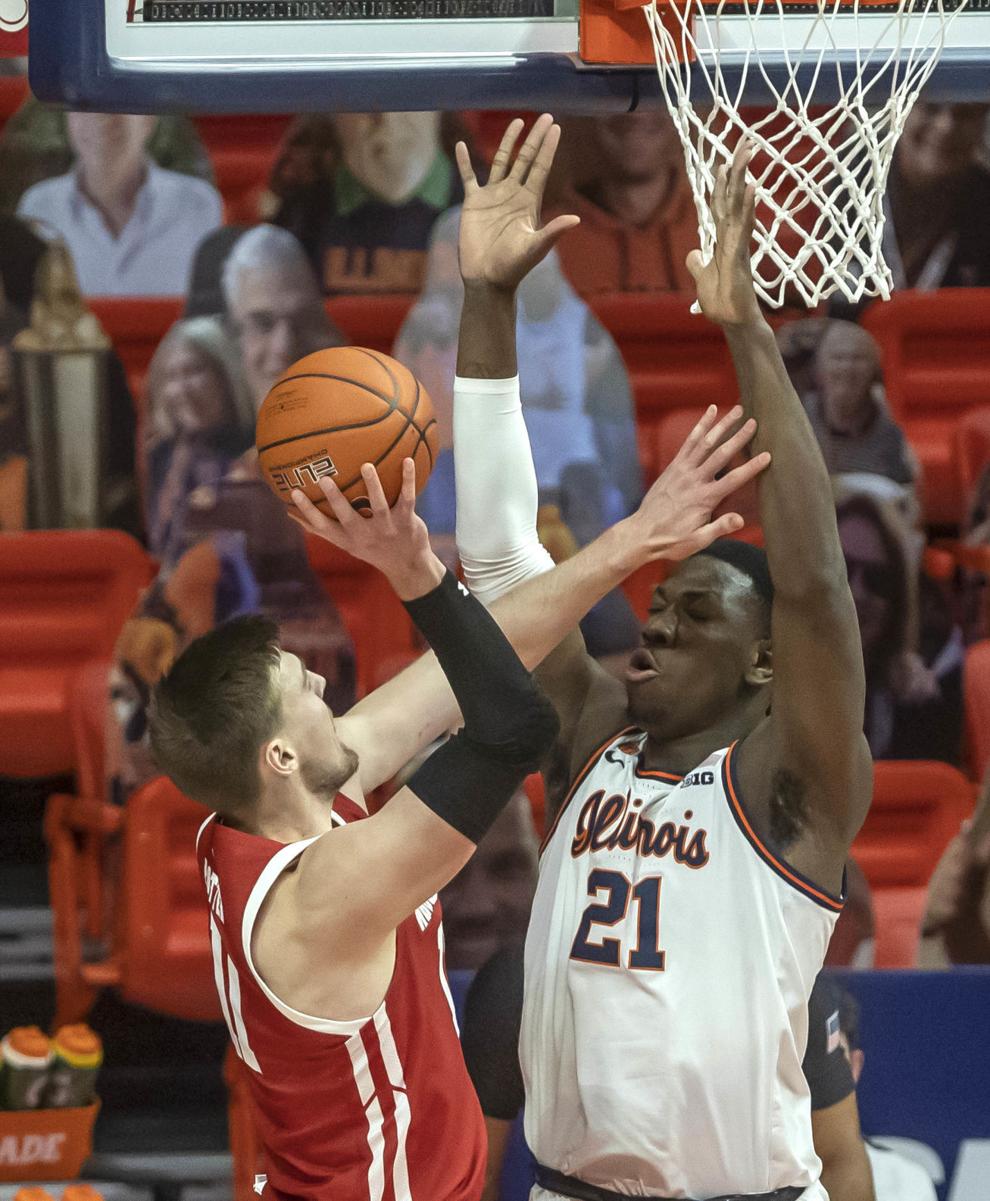 Underwood_Brad 020621.JPG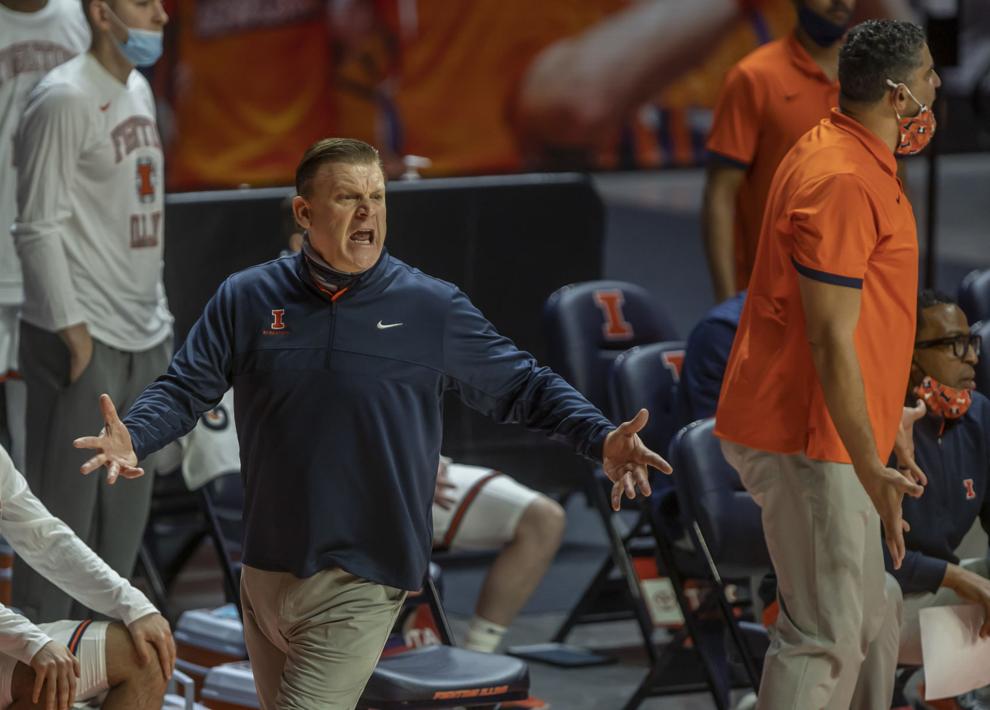 Contact Matthew Flaten at (217) 421-6968. Follow him on Twitter: @MattFlaten