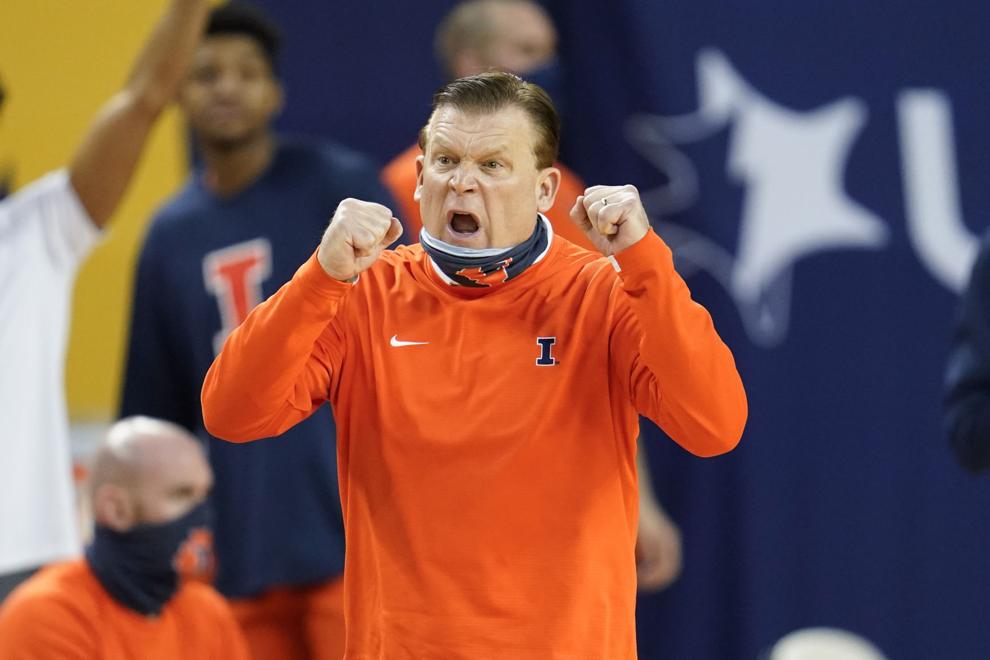 CHAMPAIGN — Illinois basketball head coach Brad Underwood couldn't hold back his enthusiasm about the additions to his team that he announced on Wednesday, including signees Ramses "RJ" Melendez and Brandin Podziemski and the arrival of Florida's Omar Payne through the transfer portal. 
"We hit a home run with this group. I always say 'character over characters.' They are a group of guys who work hard," Underwood said. "It is a great day for us and we are excited about what each of these young men bring to our program, not just for next year but years beyond."
Melendez, from Central Pointe Christian High School in Kissimmee, Fla., and Podziemski, from St. John's Northwestern Academies in Delafield, Wis., were four-star recruits as seniors with high-scoring ability. Melendez was named Player of the Year in the Sunshine Independent Athletic Association and Podziemski was named 2021 Mr. Basketball by the Wisconsin Basketball Coaches Association.
"Both Brandin and RJ have scored more than 2,000 points just three years into their career and both of these young men have tremendous work ethic," Underwood said. "They fit the University of Illinois model and I'm very excited to have them joining our program. I look forward to be able to coach each of them."
"As you look down the line and realize that (center Kofi Cockburn) isn't going to be here forever, Kofi can covers some ills and weaknesses and he makes up for some things," Underwood said. "We had some purpose with this class in terms of knowing that we needed to get better in some areas and adding size and shooting. You throw Luke Goode in that mix from the fall, and it is a job well done with our staff in identifying and getting guys who are excellent players and fit us."
For those wondering I will be signing my National Letter of Intent Tomorrow at Saint John's Northwestern Academies at 2:30 PM. It is open to the public so everyone is welcome 🙏🔵🟠 pic.twitter.com/40Ezcu9sFt

— Brandin Podziemski (@brandinpodziem2) April 14, 2021
Meledez at 6-7 will add size on the perimeter and Podziemski arrives after averaging 35.1 points per game as a senior. 
"One of the things we set out to do in this class is continue to add size, shooting, length and athleticism on our perimeter spots," Underwood said. "RJ is 6-7 and still continuing to grow. He is very good on the defensive and is a unique shot blocker because of his length. He can play multiple positions anywhere on the perimeter. We play four perimeter guys a lot and he can make a splash there. 
"Brandin is an elite scorer and he is a guy who is left-handed and an elite shooter. He scores it off the bounce, scores it off the catch and has great, great range. He is very crafty with the ball and he's got great size and physicality already."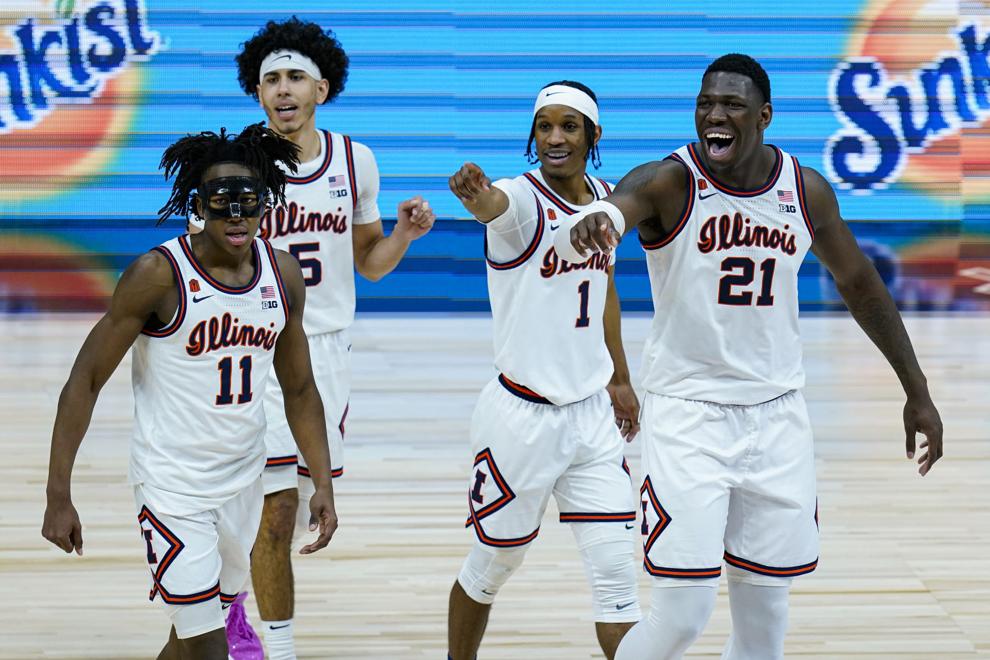 A big question mark remaining for the Illini is the future of second-team All-American Cockburn, who has not announced his intentions regarding entering the NBA draft. 
"We are all still waiting to see. We don't know what the NBA workout schedule is going to look like and we don't know if they are even going to have those," Underwood said. "(Kofi is) continuing to work and stay in shape and he has put his time in with (Illini strength and conditioning coach Adam Fletcher). There is still uncertainly and he is trying to gather as much information as he can and see how it plays out. We are in 'wait and see' mode."
The arrival of Payne, who is 6-10 and 230 pounds, brings big-man skills that are different from Cockburn's power.  Payne appeared in 24 games with eight starts this past season for the Gators as a sophomore, averaging 3.8 points and 3.2 rebounds. He shot 75% from the field (39 of 52) to lead Florida and was second on the team with 29 blocked shots, ranking 10th in the SEC.
"Obviously, Kofi's success is something that other big guys follow. They can see how he was utilized and what we did," Underwood said. "Kofi is an elite athlete and Omar is just different from Kofi, who is 300 pounds, and Omar is not. He's got that wiry strength and length. Not many people have a 7-5 wingspan and when you are talking about someone who can react quickly and move. He has really good hands and very good timing.
"I love his versatility and his shot blocking is something we can always use. He's got a lot of experience under his belt."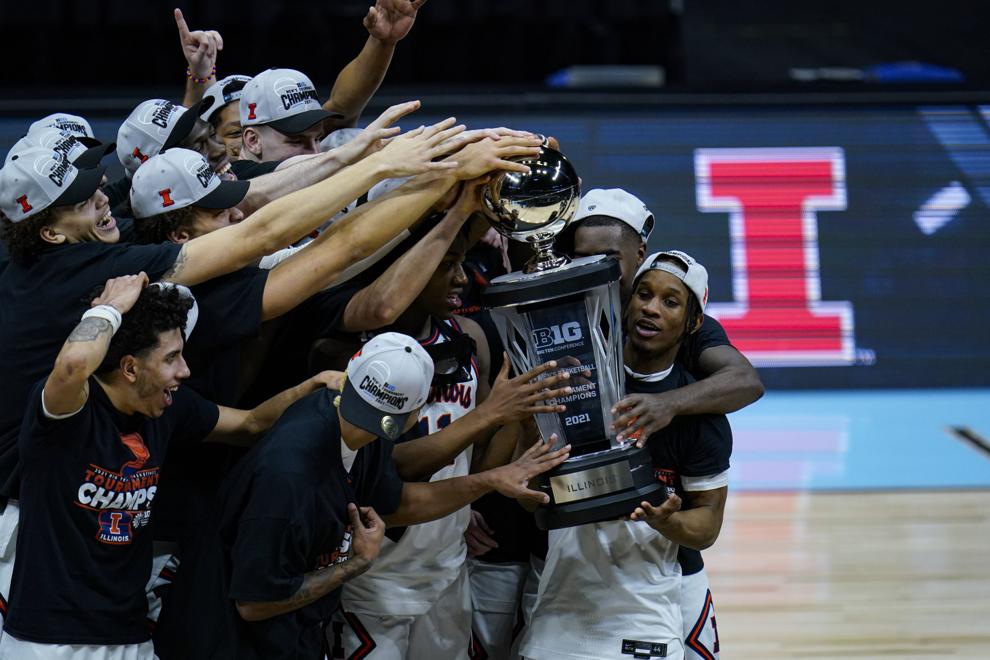 "It is very much deserved for our players and our fans. One thing that I've said, it is sad that COVID happened and the fans didn't get to enjoy this team," Underwood said. "Getting to feel a little bit of that vibe at the Big Ten Tournament was really cool. This team has so much passion and charisma and we didn't get to do that. This is a team that won 19 games against Big Ten opponents in the best league in the history of college basketball. I'm excited for those guys to feel that love."
---
PHOTOS: Check out these photos from No. 2 Illinois' NCAA Tournament second round game against No. 17 Loyola Chicago
NCAA Loyola Chicago Illinois Basketball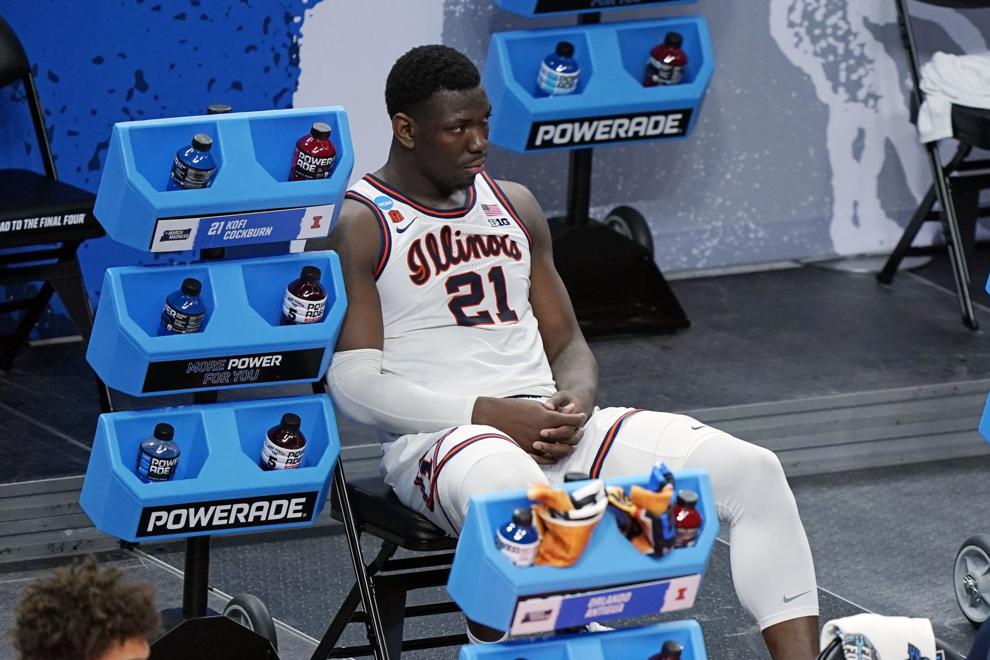 NCAA Loyola Chicago Illinois Basketball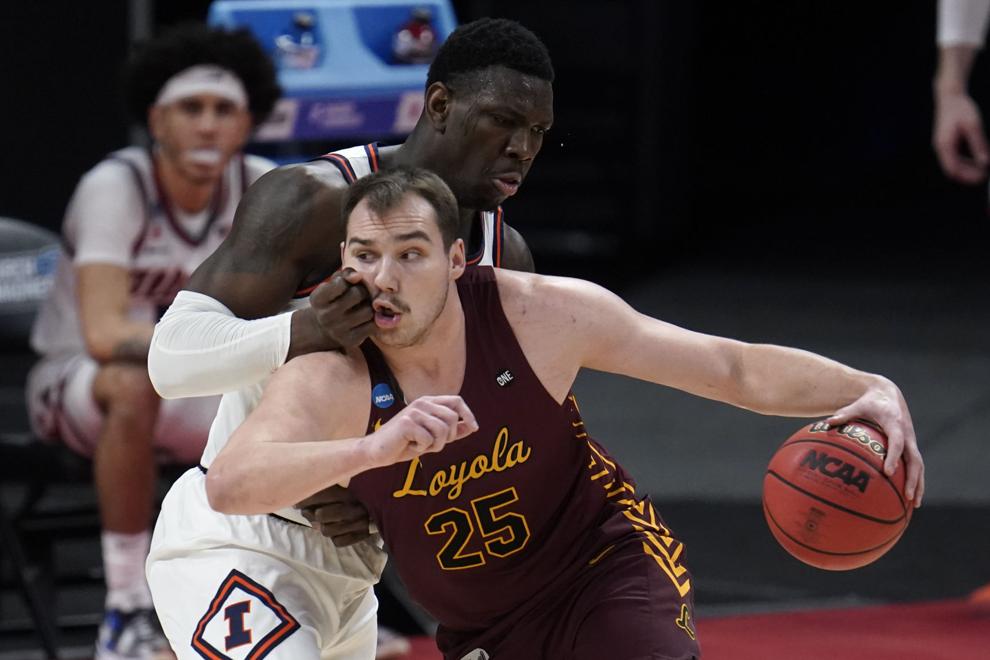 NCAA Loyola Chicago Illinois Basketball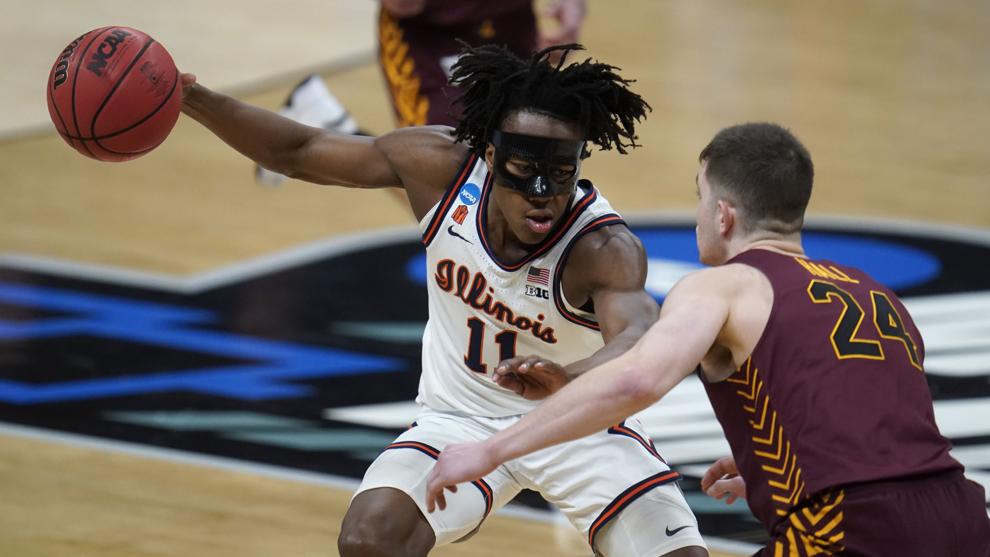 NCAA Loyola Chicago Illinois Basketball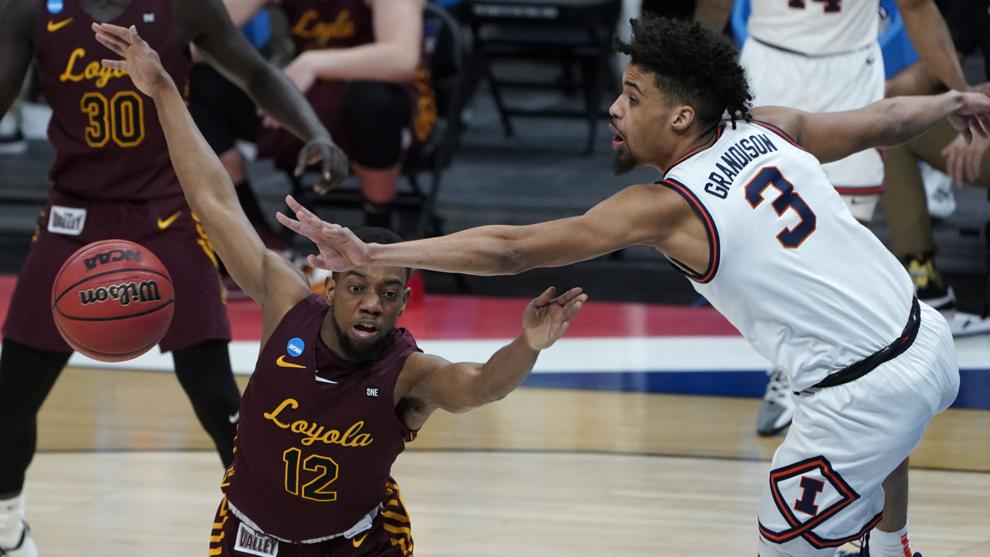 NCAA Loyola Chicago Illinois Basketball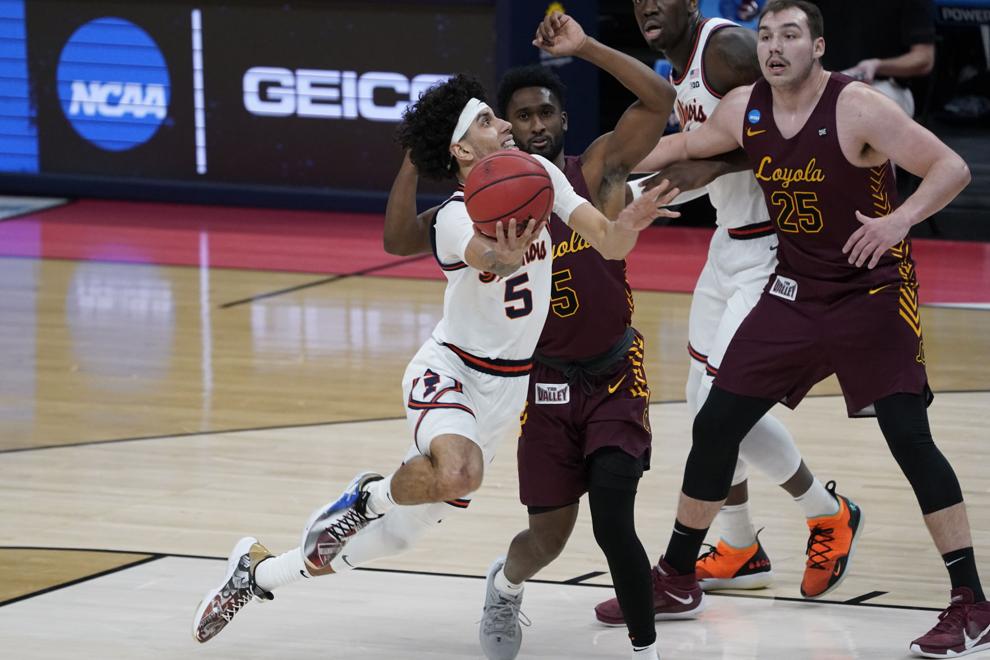 NCAA Loyola Chicago Illinois Basketball
NCAA Loyola Chicago Illinois Basketball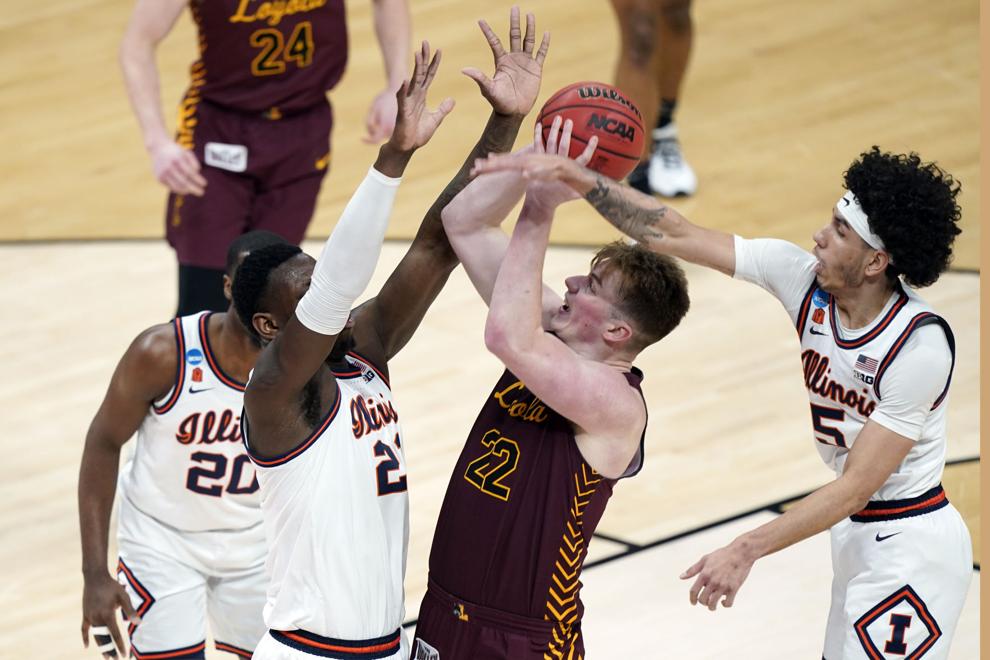 NCAA Loyola Chicago Illinois Basketball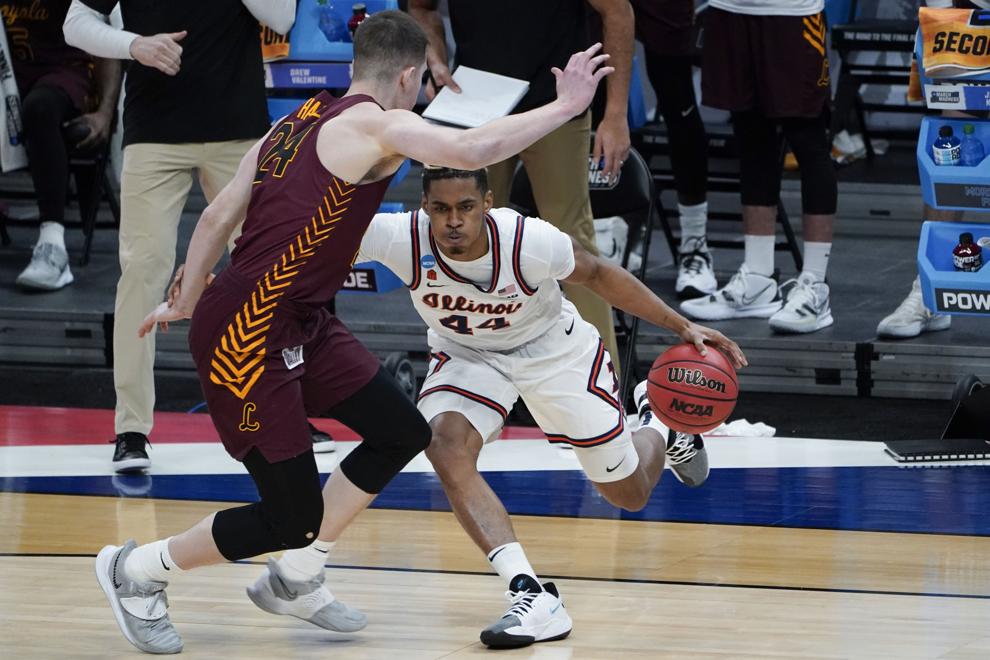 NCAA Loyola Chicago Illinois Basketball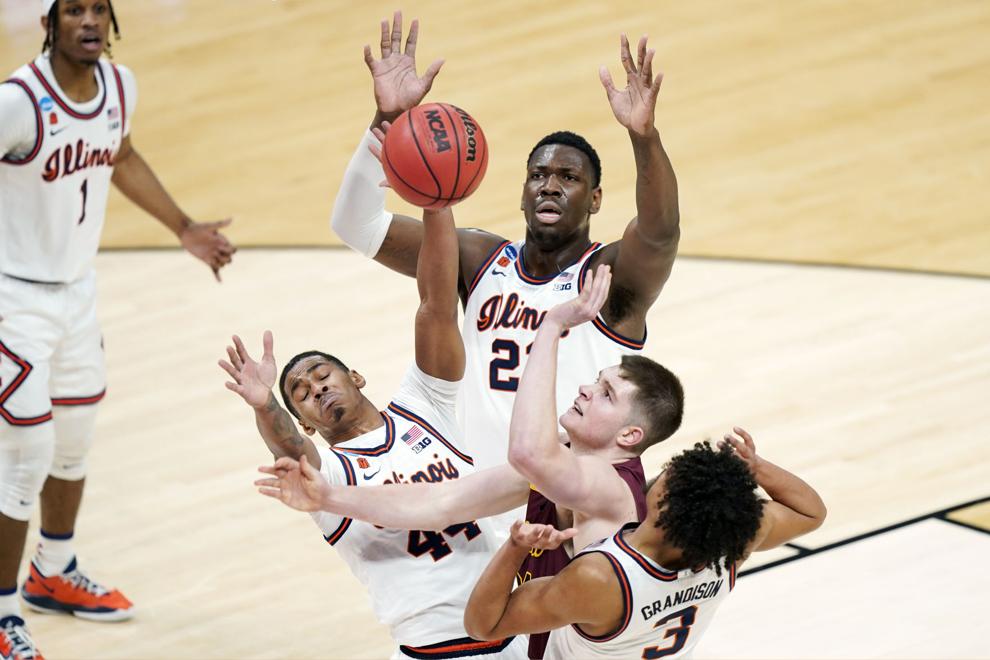 NCAA Loyola Chicago Illinois Basketball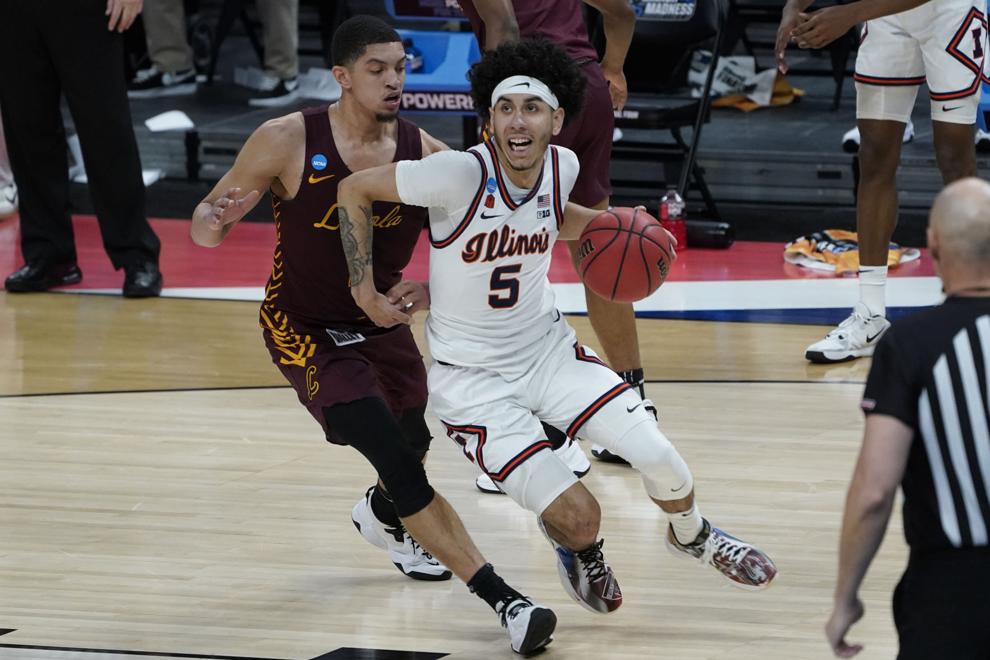 NCAA Loyola Chicago Illinois Basketball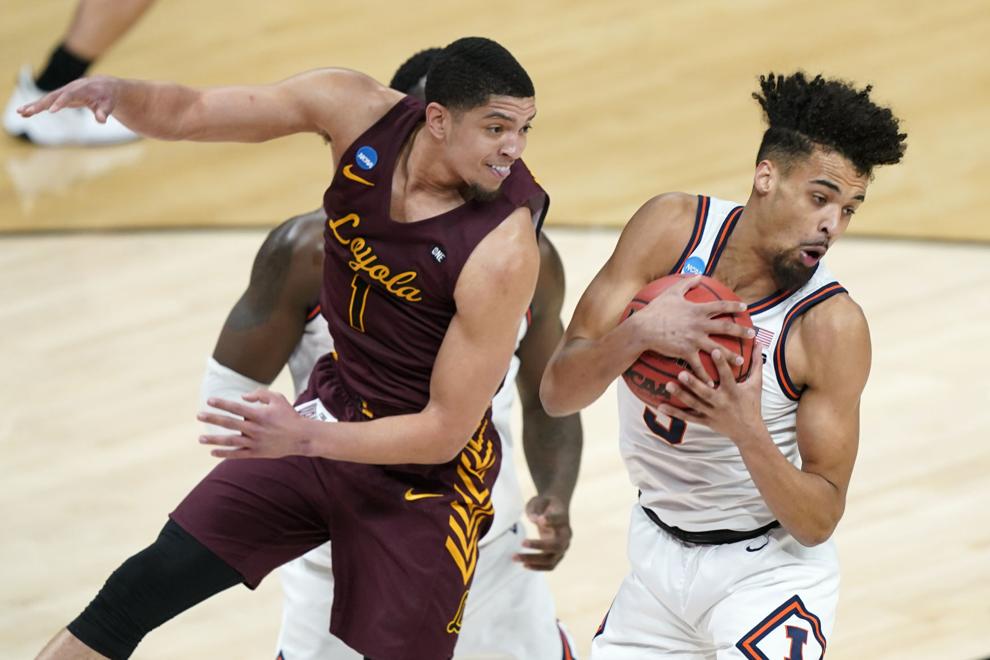 NCAA Loyola Chicago Illinois Basketball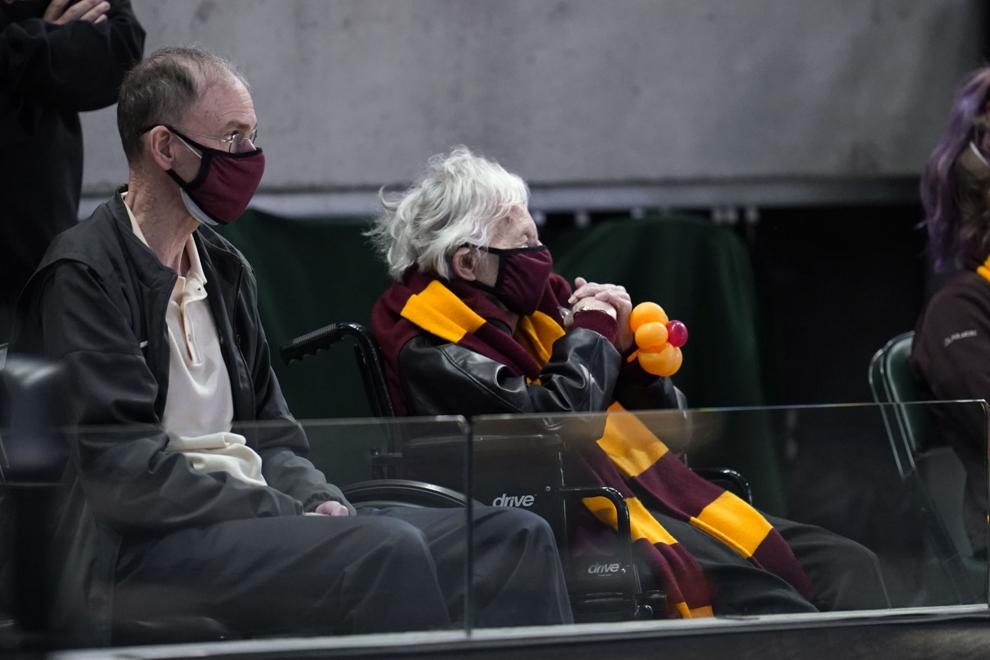 NCAA Loyola Chicago Illinois Basketball
NCAA Loyola Chicago Illinois Basketball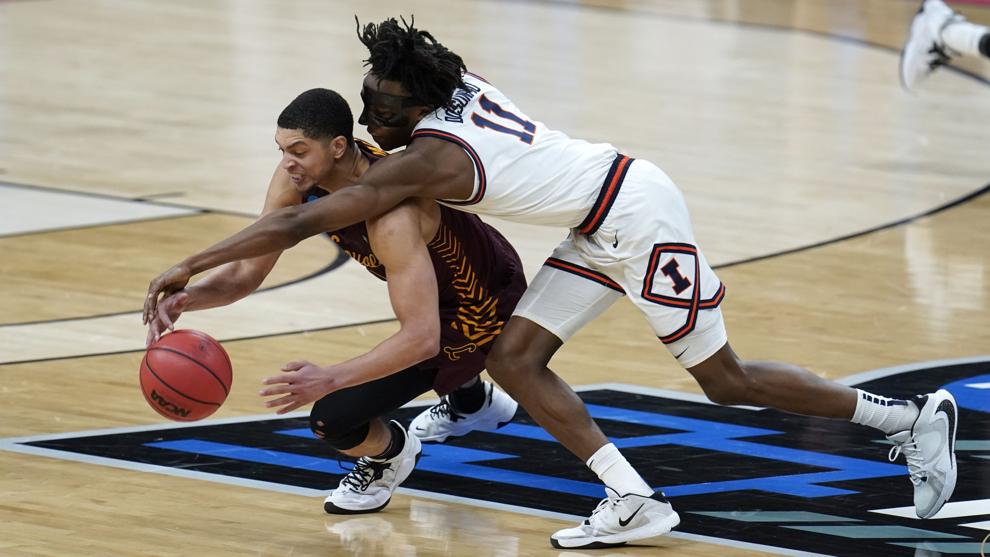 NCAA Loyola Chicago Illinois Basketball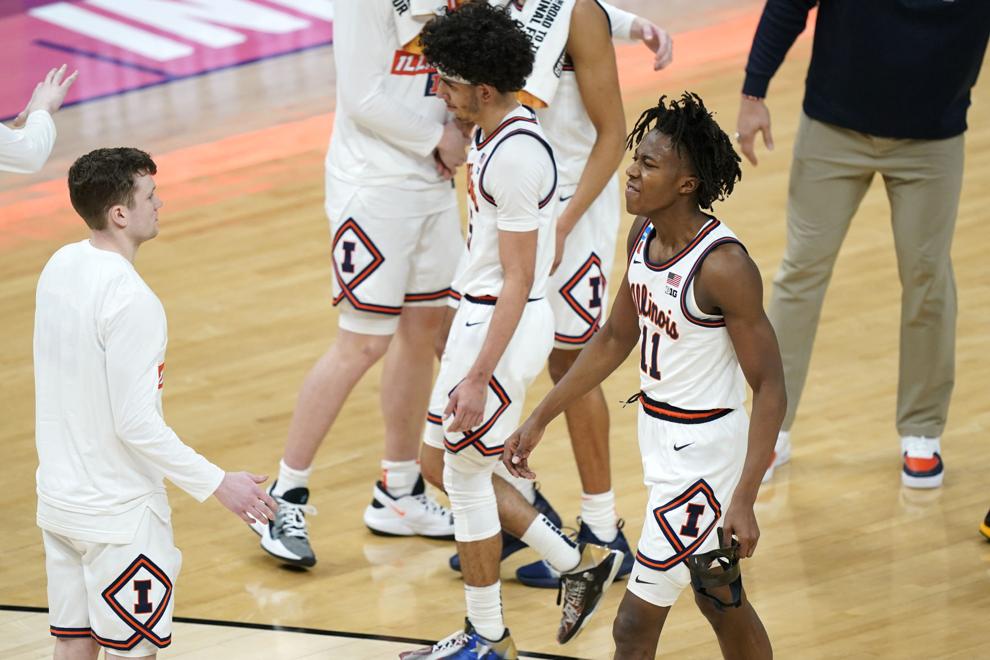 NCAA Loyola Chicago Illinois Basketball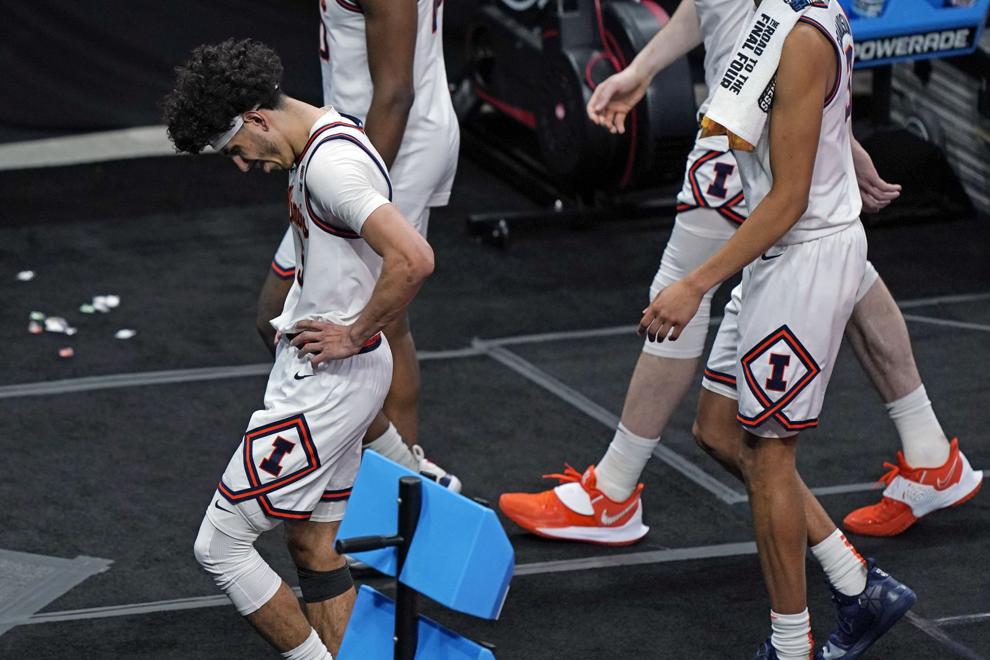 Contact Matthew Flaten at (217) 421-6968. Follow him on Twitter: @MattFlaten