Over the weekend, he had a chance to take a nap when his phone started ringing and it was the man could be hiking the football to next season: Steelers quarterback Ben Roethlisberger. 
"He's been the quarterback there my whole life. I told him as far back as I can remember you've been the quarterback for the Steelers and he said 'Way to make me feel old,'" Green said. "It was good talking to him. It was crazy, I couldn't believe it."
Green knew the Steelers had their eye on him since his Pro Day workouts in March. 
"My agent and I knew that was a potential landing sport and they showed a lot of interest in the pre-draft process. I was in contact with them a lot and (offensive line coach Adrian Klemm) was at my pro day," Green said. "He said there was a real good potential that I land there as well, so it worked out."
The Steelers are hoping Green can be a longtime solution at center after Steelers center Maurkice Pouncey announced his retirement in February following an 11-year career. Green is excited for the competitive battle for the starting spot. 
"I want to go in there and try to take the job right away. I'm going to go in and compete. They have some older guys who have been in the league for a little bit there at the position. It is kind of surreal but I am going to do it," he said.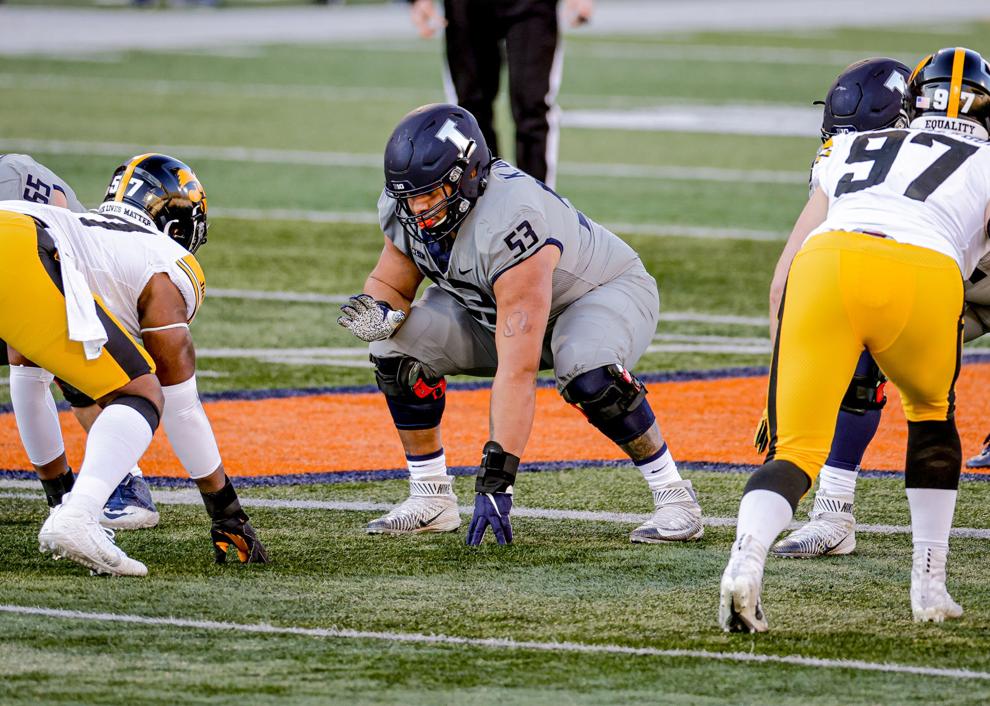 Green, a Peoria native, finished his career with 33 straight starts for the Ilini and became Illinois' first offensive player to earn All-America honors since FB Jay Prosch in 2011. Green made three starts at center for Doug Kramer last season, a fact that Green believes helped his draft stock. 
"(The Steelers) liked the fact that I am versatile and that was something that they mentioned to me. They liked my tape of when I was at center filling in for Doug," Green said. "Overall, I think it was that no matter what position I was playing, I was out there playing hard and trying to finish guys and put people on their back."
Green is the seventh Illinois offensive lineman drafted since 2009. Offensive lineman Nick Allegretti, who helped the Kansas City Chiefs win Super Bowl LIV and the AFC Championship in 2021, was Illinois' last draft pick in the 2019 seventh round.
"Me and Nicky shoot a text over to each other every other day. Nicky is my boy. That Illini alum brotherhood is like a fraternity," Green said.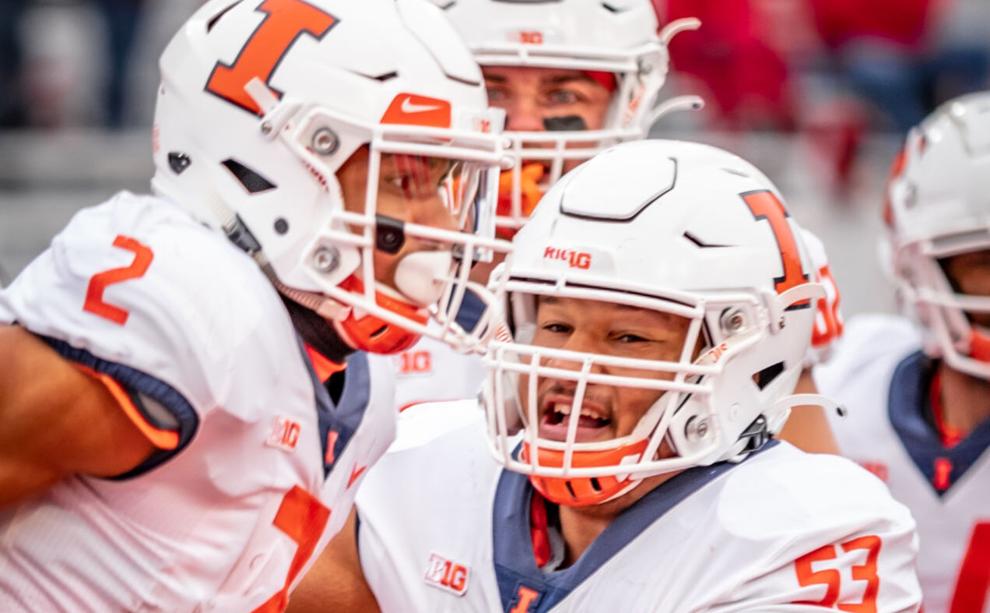 "Hopefully guys see that you can go to Illinois and still get a chance to play at the next level if you stay home and play for your state of Illinois. I think that is what Coach Bielema is trying to sell to the kids and I think he should," Green said. "Coach Bielema is doing a great job and I think he knows what it takes to get to that next level. I think he is going to get guys swinging that way and I think the day of getting more NFL draft picks is coming really soon."
Saturday's draft experience was a tense one for Green but he's already thinking about rookie mini camp and getting to know the Steelers' playbook. 
"It was pretty nerve racking to be honest, but it obviously ended up working out well. I thought there was a potential I could go in the back end of the second round. It didn't work out that way but I'm just grateful that I got selected, especially on day two," he said. "I want to prove to the Pittsburg Steelers that they made the right choice. That's the biggest thing. I want to go and be known as a guy that works hard every day."
"I have been working hard at this football stuff my whole like and it was all I ever really wanted to do. My physical play is something that I plan on carrying with me. I'm going to try and play with the best of them and we will see what happens."
---
Contact Matthew Flaten at (217) 421-6968. Follow him on Twitter: @MattFlaten