Bielema, who coached Henry as a player while at Wisconsin and as a graduate assistant at Arkansas, listed Henry as a reference while going through the hiring process with Illinois. 
"I got a phone call from one of (Illinois') assistant athletic directors. I raved about my experience with him as a player and how he was going to treat those kids, love on this kids and push those kids to their limits," Henry said. "I am thrilled, I am beyond excited and I am genuinely so happy to be working back with Coach Bielema. I've been smiling for two days straight."
The relationship between Henry and Bielema was built during Bielema's visit to Henry's home in Immokalee, Florida, to persuade him to come and play in Madison. It grew even stronger during their time together at Arkansas. 
"When I first met Coach (Bielema), what separated him from everyone else was when we had our first conversation, we didn't talk about football at all," Henry said. "He wanted to know what kind of person I was and what kind of things that I liked. He wanted to know those personal things and that was something that a lot of coaches didn't do."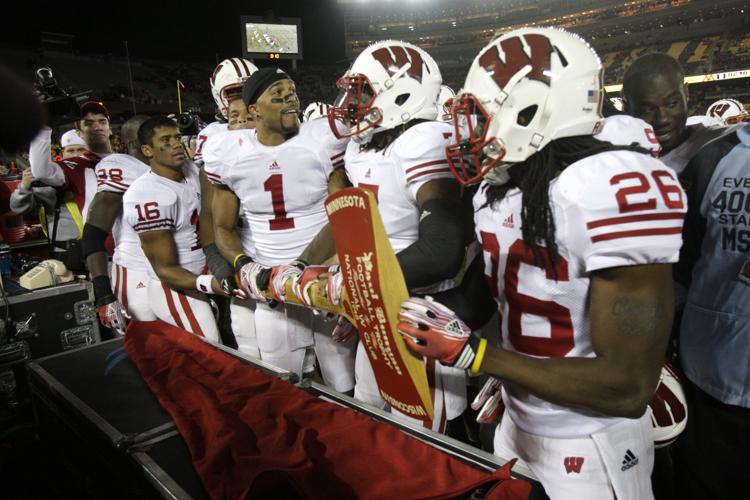 Henry finished his Wisconsin playing career with seven interceptions, 23 defended passes and 181 career tackles. As a senior in 2011, Henry was a First-Team All-Big Ten performer and quarterfinalist for the LOTT IMPACT Trophy, which honored defensive players with the IMPACT acronym for: Integrity, maturity, performance, academics, community, and tenacity.
"Playing for him, he was very straight forward and honest human being. He doesn't beat around the bush about anything. Everyday walking into that building as a player, you knew what you were going to get," Henry said. "He was tough but I think that was why we won a bunch of games."
Henry was briefly signed as an undrafted free agent with the Oakland Raiders and, after being released in 2012, a visit to Arkansas to see Bielema put him on the path of coaching. 
"I went and helped with a three-day full-pad camp and he had about 300 players there. He offered 15 players and I spoke with nine of them one-on-one and shared my personal experience as a player at Wisconsin," Henry said. "Of the nine parents I spoke to, they all committed to him. As I was getting ready to leave, he gave me a big hug and he said that he wanted me to stay."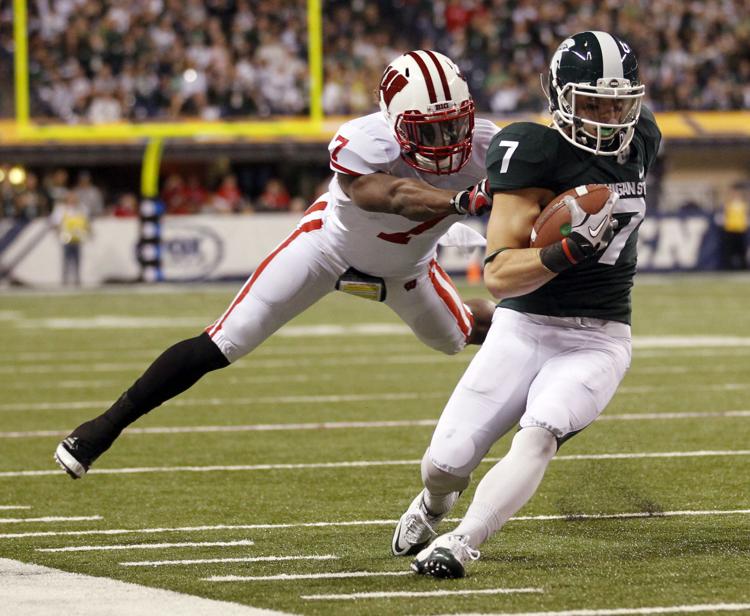 Henry had a job opportunity at North Carolina State to be a team chaplain, but Bielema's belief that Henry could excel at coaching had him change course. 
"He has this way to make people think about things that they might not normally think about. It didn't take me long to realize that I was going to take a leap of faith and get into this coaching profession," Henry said.  
Henry is the second recent coaching hire to be a former player. New defensive line coach Terrance Jamison played on the defensive line for the Badgers from 2005-07. He also served four seasons as a student assistant (2008-09), quality control assistant (2011) and a graduate assistant (2012) at Wisconsin.  
"I met coach during the recruiting cycle when Coach B was the (Wisconsin's) defensive coordinator (under head coach Barry Alvarez)," Jamison said. "I remember him coming by my small apartment and sitting down with him and my family. Right away I knew with the swagger he had and the knowledge and expertise ... it was obvious and we clicked right away."
In his hires, Bielema is building an intricate web of coaching relationships between former players and professional relationships. Tight ends coach Ben Miller comes to the Illini after 14 seasons at Air Force where Jamison joined Miller in 2019 as the defensive line coach for the Falcons. 
"Coach Bielema is awesome. He creates a winning culture for players and staff. He is a players' coach and he gave me the foundation that I needed going forward in my career," Jamison said. "To have this opportunity to get back and serve on coach's staff is one of the best opportunities I can think of."
Those personal connections will continue to be utilized as Henry begins recruiting for the Illini. 
"I was a first-team All-Conference player (in the Big Ten) and so knowing how to breathe that into these young men, that is going to be the cool part," Henry said. "These young men are making decisions every single day and you as a coach have to be putting them in the position to make the right decisions. 
"At the end of the day, it is all about relationships. The facilities are beautiful and some weight rooms are bigger than others but kids want you to be real with them. It is all about relationships and who can create the best relationship."
---
Contact Matthew Flaten at (217) 421-6968. Follow him on Twitter: @MattFlaten