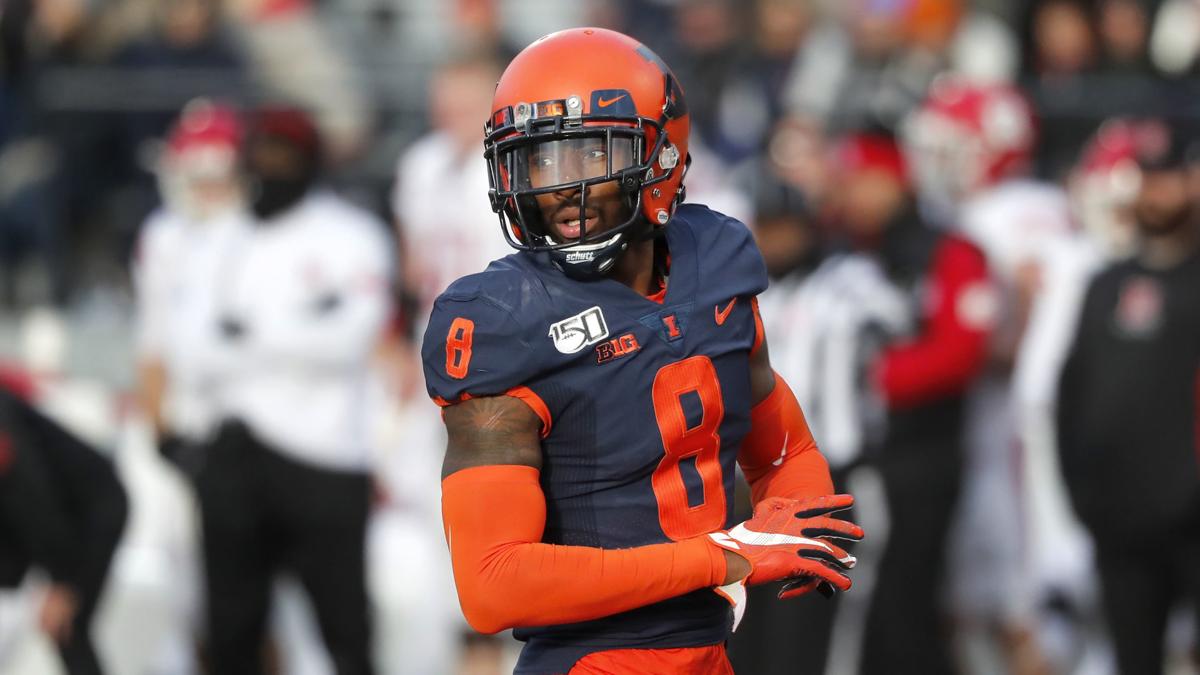 CHAMPAIGN — Lovie Smith didn't try to mask the importance of Saturday's game at Michigan State after his Illinois football team beat Rutgers last Saturday or on Monday during his weekly press conference.
If the Illini (5-4, 3-3) win, they become bowl eligible for the first time since 2014 and take a massive leap forward in process of rebuilding the program. A win would be the fourth in a row for Illinois, and it hasn't won four consecutive Big Ten games since 2001.
"This is the biggest game we've had here since I've been here," Smith said. "That's how we're looking at it."
Here's what to watch for.
The bid for a bowl
Smith doesn't have to remind his seniors like defensive lineman Jamal Milan, safety Stanley Green, linebacker Dele Harding or running backs Reggie Corbin and Dre Brown about the importance of Saturday's game against the Spartans (4-4, 2-3). They've taken the lumps that come along with a full-scale rebuild during their time in Champaign.
"This is the biggest game of my career, honestly," Brown said following the Rutgers win. "It's kind of cool — each game becomes the biggest game of your career. Each game gets bigger and bigger and we are just excited for the opportunity."
It's not Illinois' only chance to clinch a bowl spot with three games remaining this season, but the sooner, the better.
"I'll just go to the seniors, guys who have been here for four years and have contributed so much to the growth of our program, that's how you reward good play," Smith said. "A job well done, we feel like is get to a bowl game. To have that opportunity, that's what we're talking about now.
"We have the opportunity to do something in November that we haven't had for a long period of time. That's all the seniors are asking: To have a chance to finish it up the right way. I'm betting on it."
Slumping Spartans
Michigan State lost three games in a row to the Big Ten's elite — Ohio State, Wisconsin and Penn State — before last week's bye week, and haven't scored more than 10 points in a single game since a Sept. 28 win against Indiana.
The Spartans' best defensive player, linebacker Joe Bachie, was declared ineligible by the NCAA after he tested positive for what the conference determined to be a performance-enhancing substance. They are without their best receiver, Darrell Stewart, who is second in the Big Ten with 86.8 receiving yards per game, because of an injury. Starting center Matt Allen is also out with an injury.
There's no doubt the Spartans want to get back on track with four games remaining and before they travel to rival Michigan next week.
"They're more desperate than we are? I can't see that," Smith said. "I think you have two teams that need a win in the worst way. This time of the year, that's how it should be each game you play. I understand what they've gone through. We've gone through more than they have. Our focus is just on that."
Defense will test Illini
Even in the middle of a three-game losing streak and without its best defensive player, Michigan State ranks No. 20 in the country in total defense (312.8 yards per game), No. 25 in rushing defense (117.1 yards per game), is tied for No. 33 in passing yards allowed (195.6 yards per game) and No. 33 in scoring defense (21.9 points per game).
Illinois' offense has accounted for 315 yards, 268 yards and 324 yards, respectively, in its three-game winning streak and ranks 12th in the Big Ten in total offense (325.8 yards), ahead of just Rutgers and Northwestern.
"We have a big challenge this week," Illinois quarterback Brandon Peters said. "Michigan State has a really good defense. ... A challenge like this comes down to our preparation throughout the week and how well we can execute on game day."
Keeping up with the turnovers
The three-game win streak that turned around Illinois' season has been sparked by turnovers, both forcing them and preventing them.
The Illini have an 8-1 turnover ratio in the last three games, with their lone turnover coming on a fumble by Brandon Peters in the second quarter against Wisconsin. Illinois' defense has three interceptions and five recovered fumbles in the stretch.
It hasn't just been during the three-game stretch that Illinois has forced turnovers. It ranks No. 1 in the country in defensive touchdowns (5), turnovers gained (22), forced fumbles (17) and fumble recoveries (15). The Illini have turned the ball over 10 times.
Illinois has the best turnover margin in the Big Ten (plus-12), behind only Ohio State. The Illini are second in the nation in points off turnovers (105).
"I think defensive players would say that both of them are hard to do." Smith said. "They just don't happen. Yeah, it's hard causing fumbles, but to recover.
"You know how much we love to take the ball away, but I just love what we've been doing on the offensive side and turning those turnovers and takeaways on the offensive side into points, so it's all going together."
---
PHOTOS: 32 historical Illini football photos
Looking up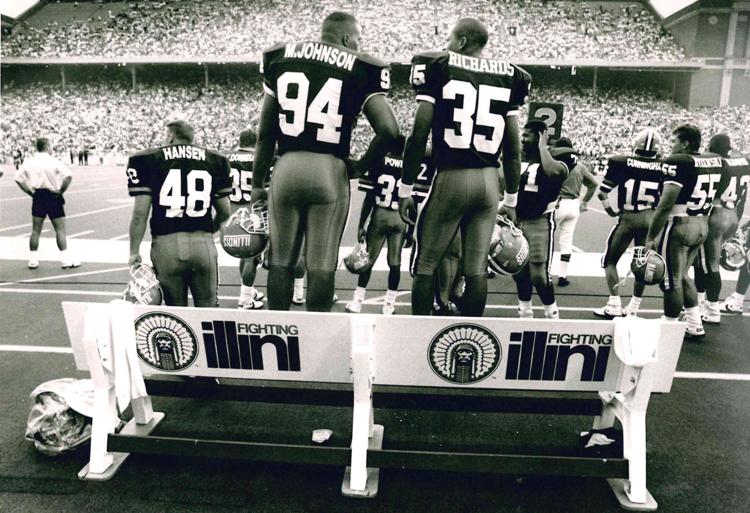 Good Block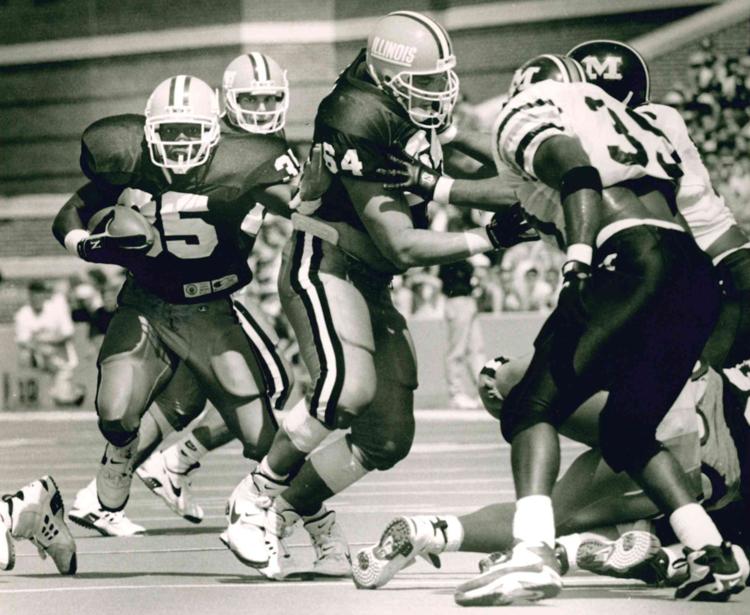 Taking a Dive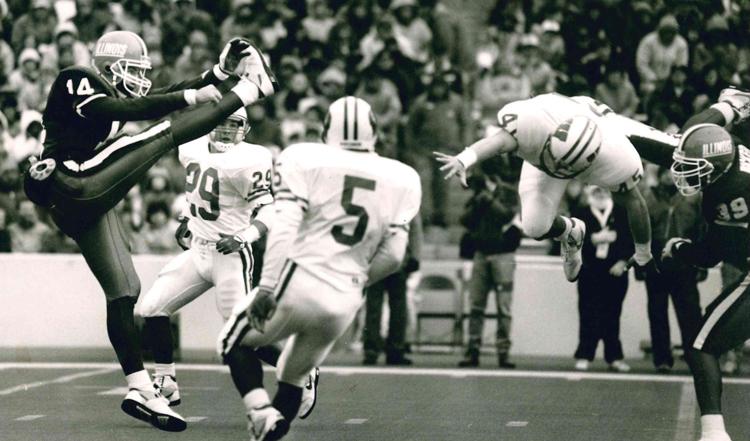 On the loose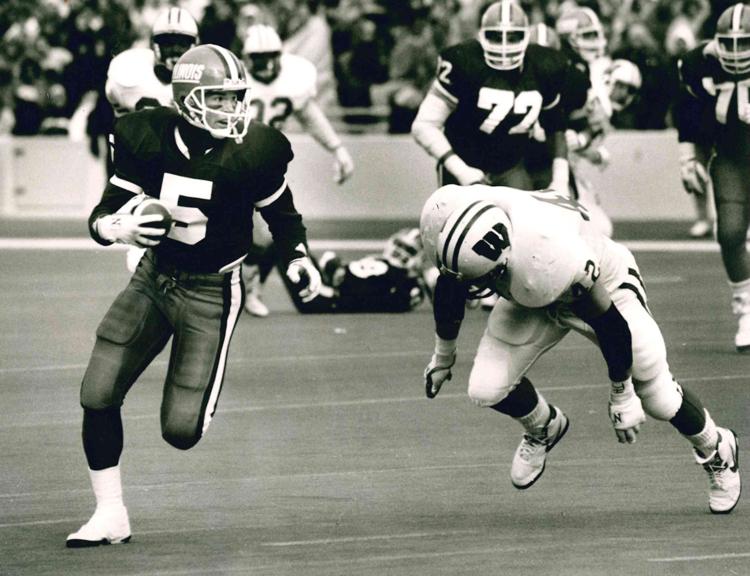 University of Illinois Football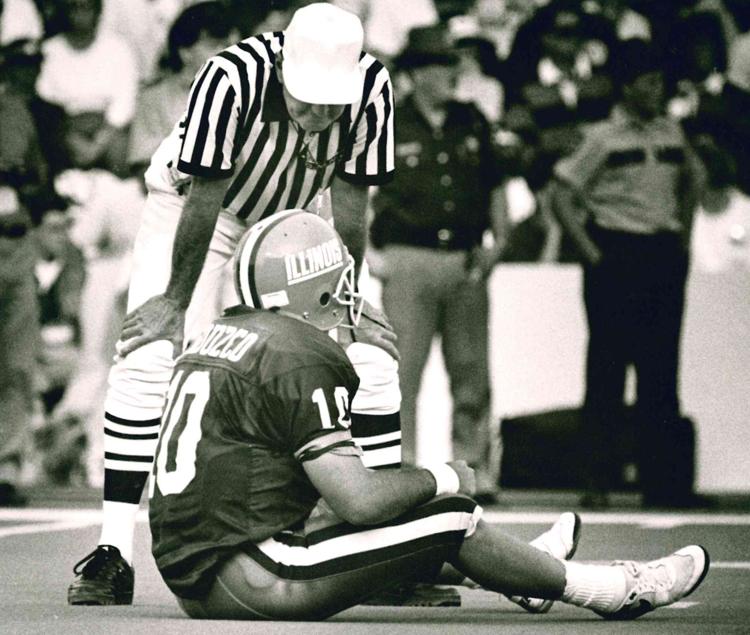 Coming at ya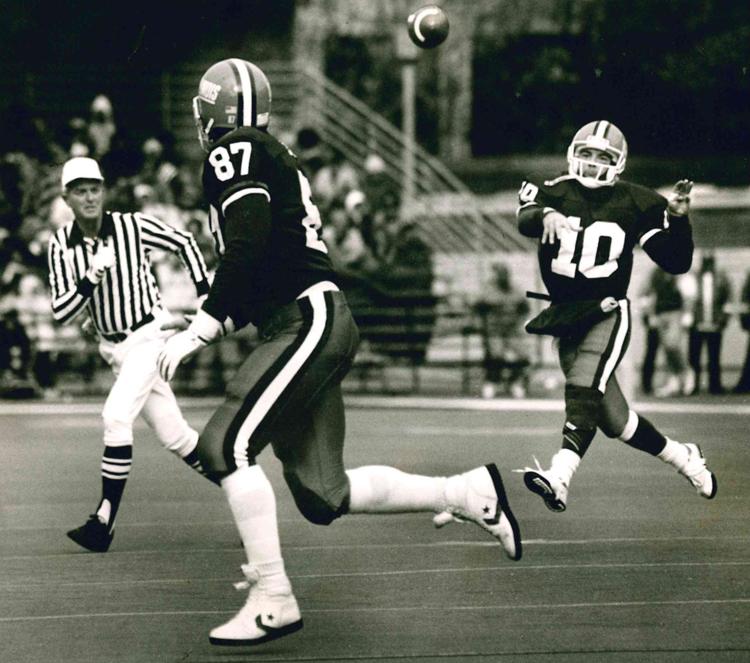 To run
Joyous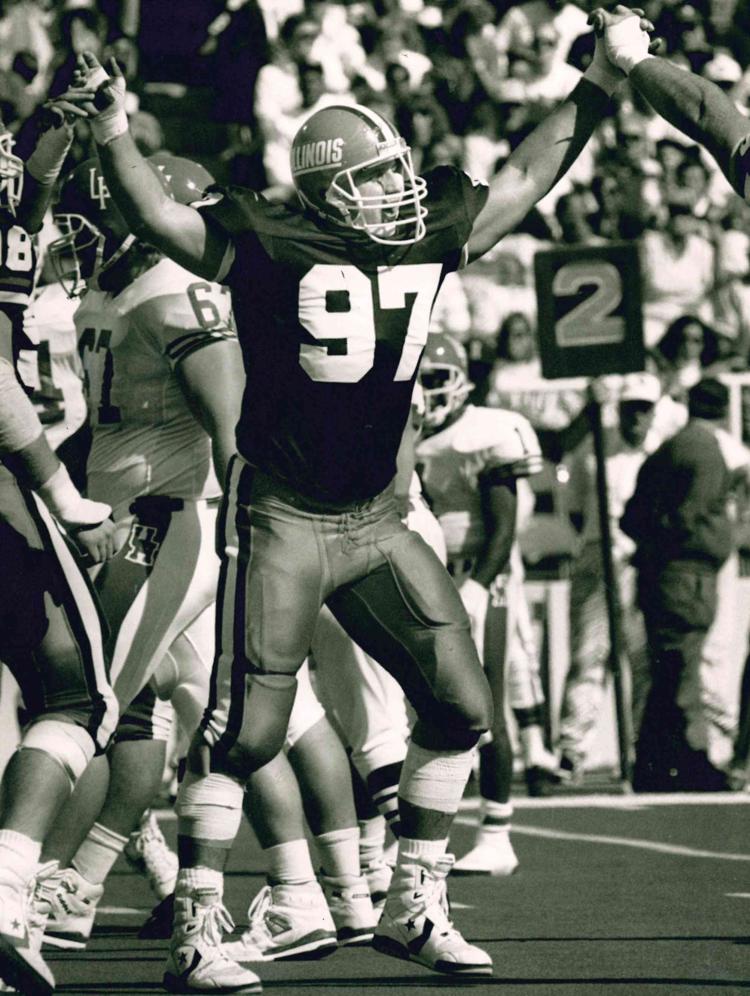 Lester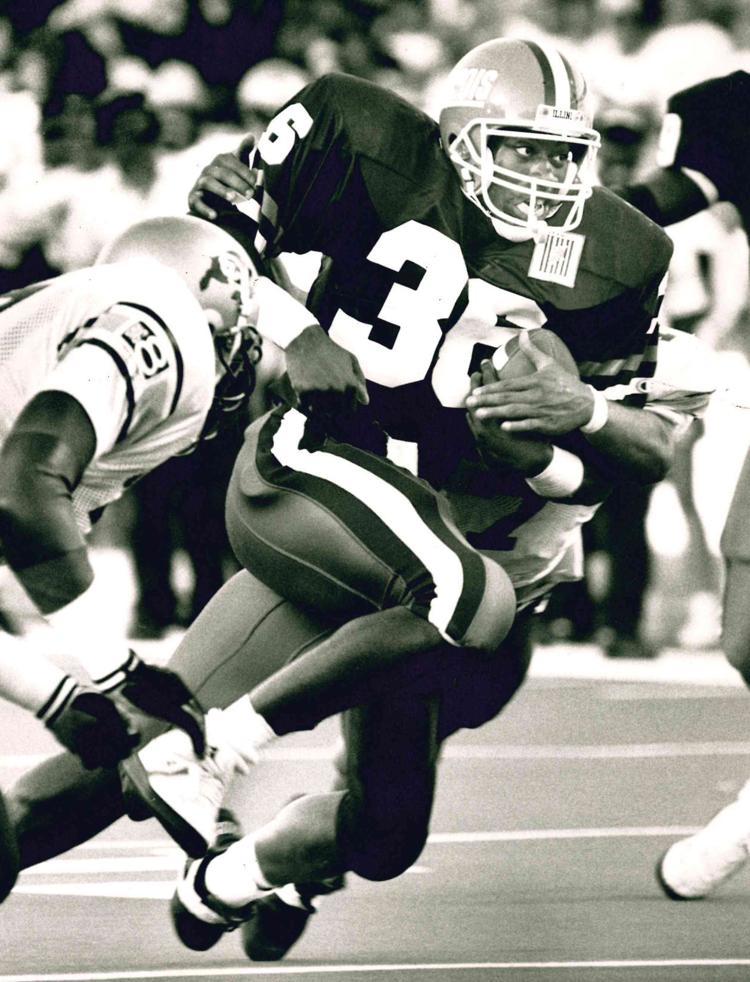 Sack attack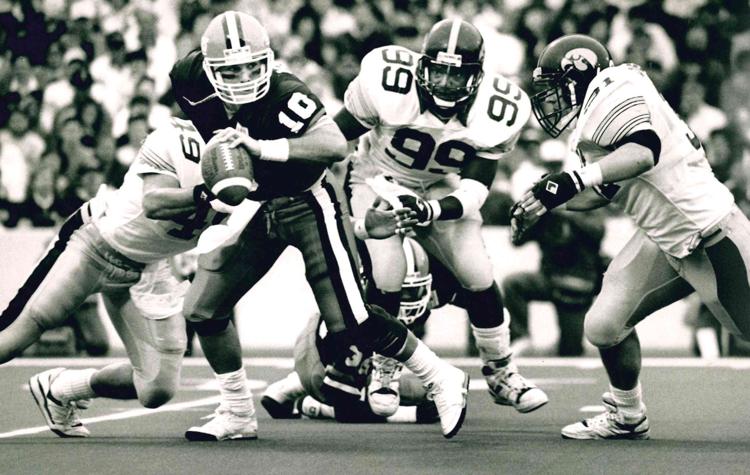 Waiting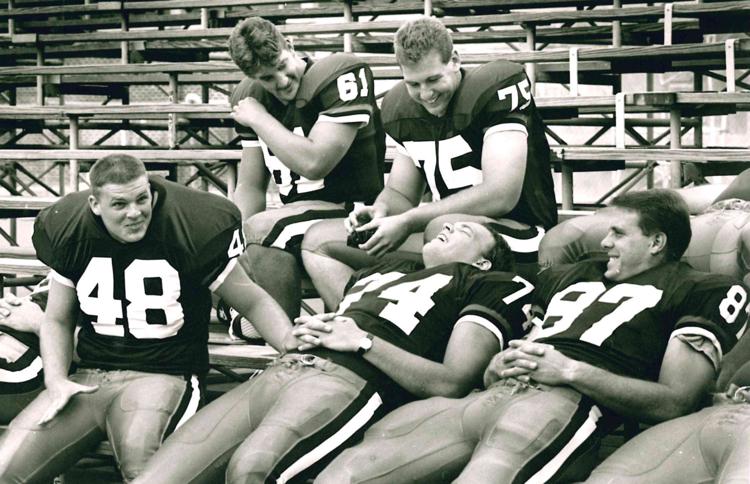 A coming through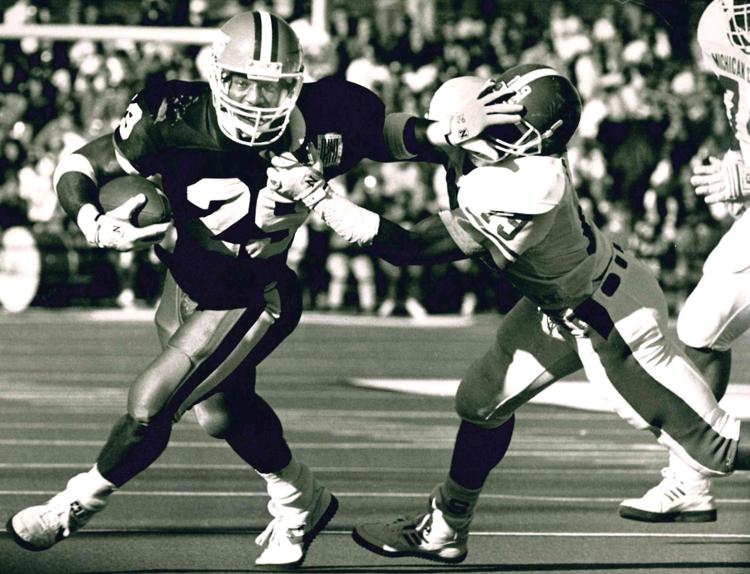 Sideline maneuver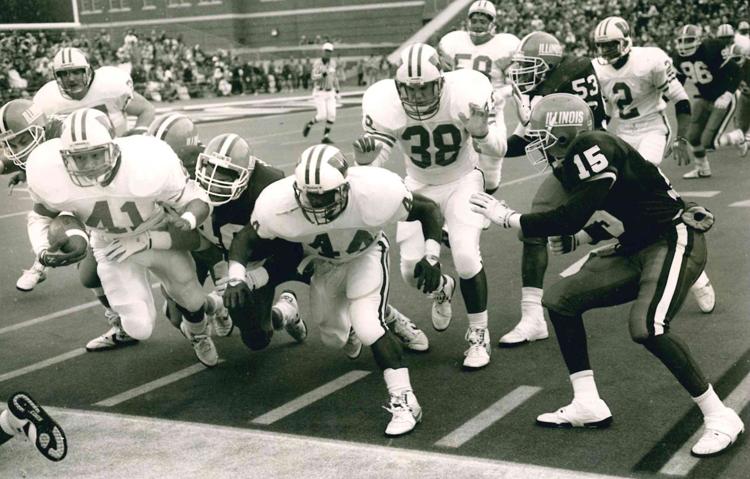 Mowing them down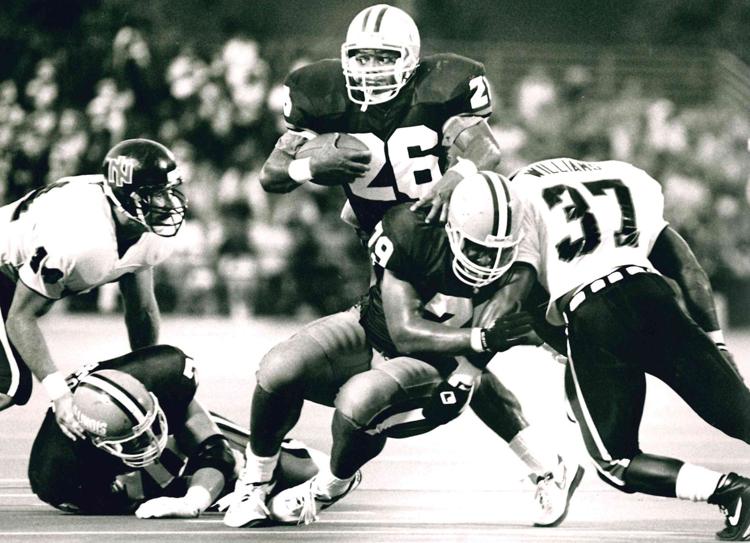 That's my buddy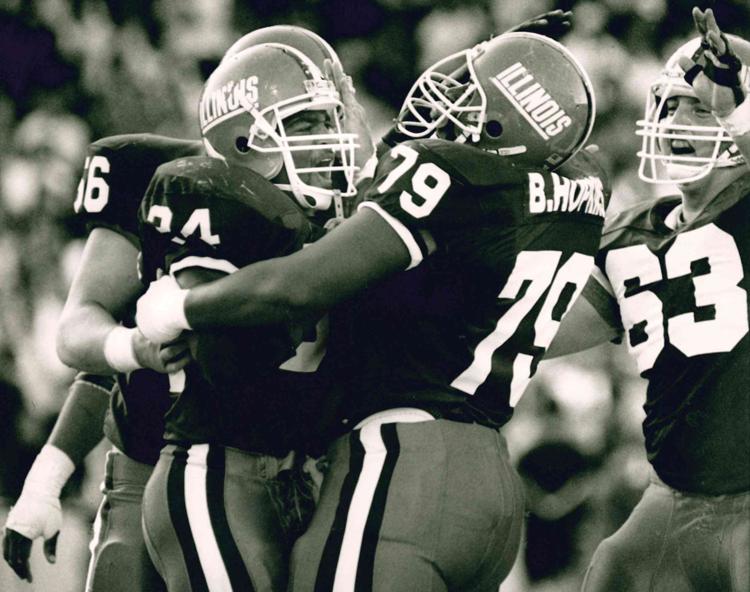 1992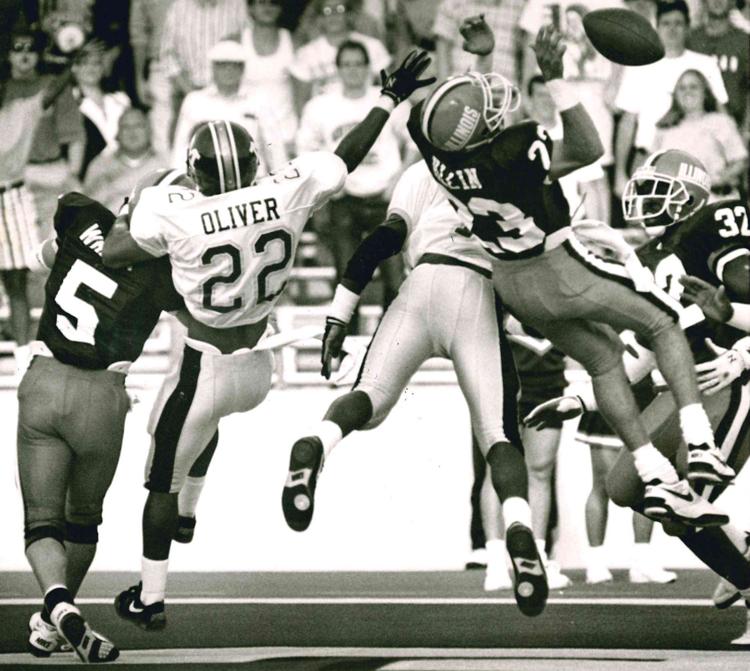 Traffic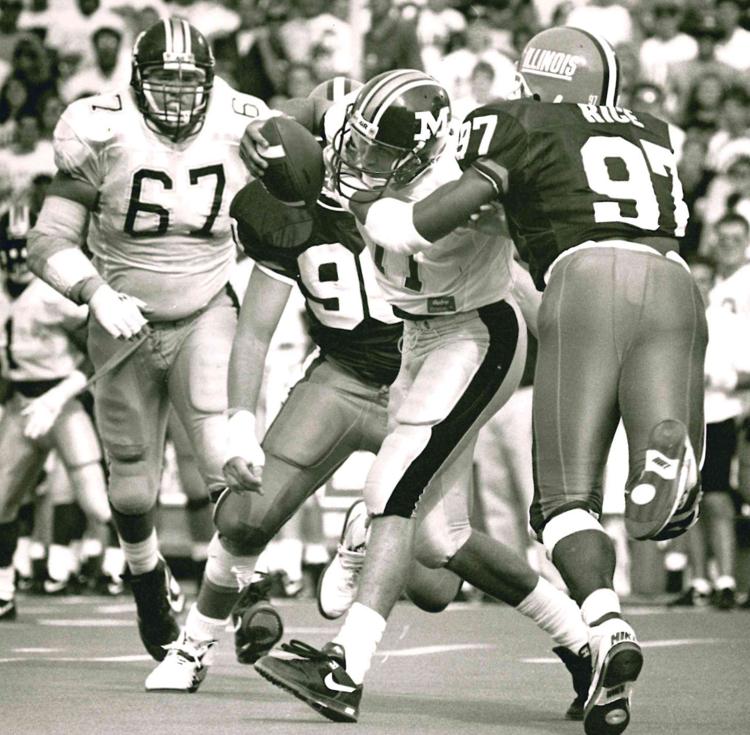 Busting through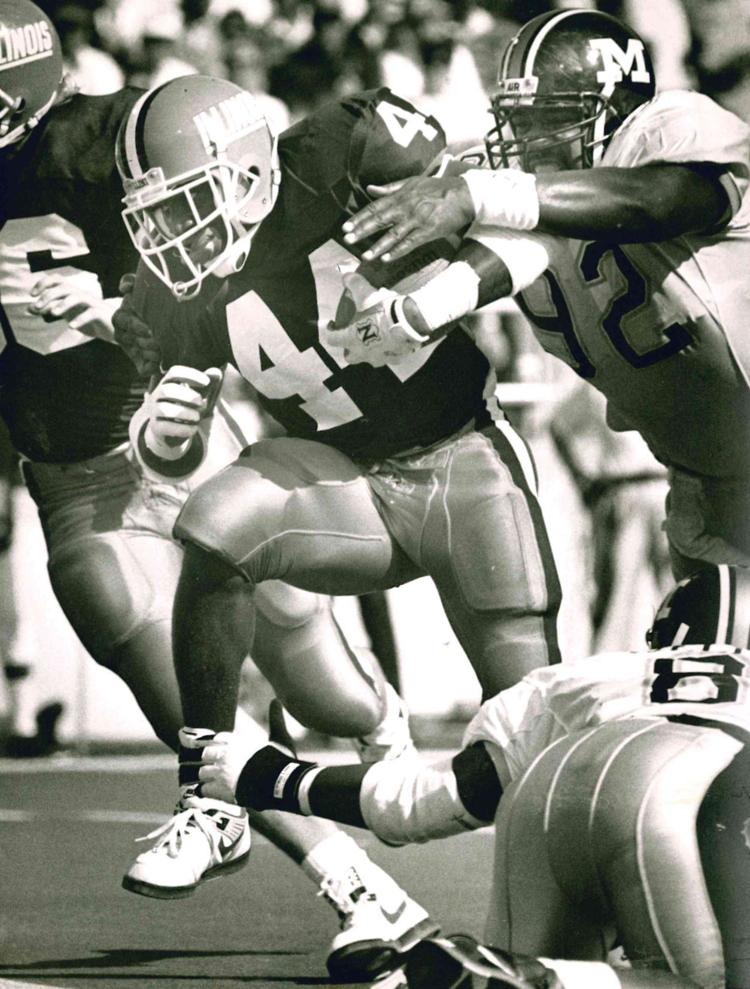 Final Exit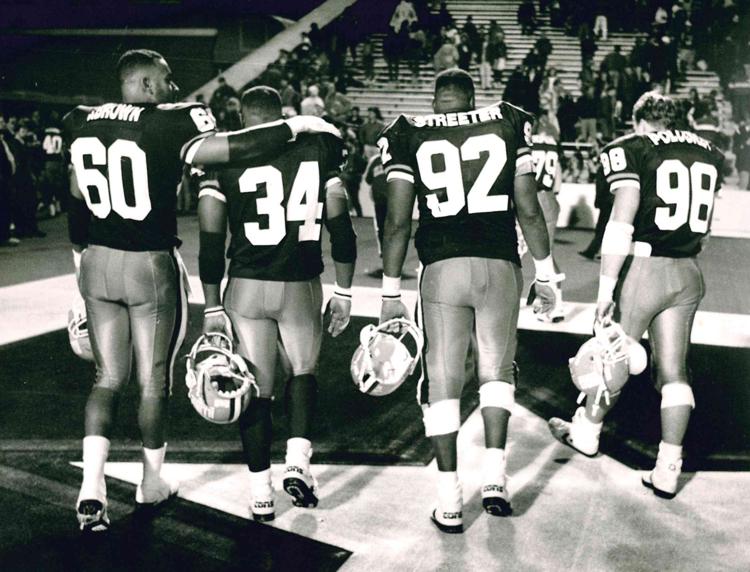 Scrum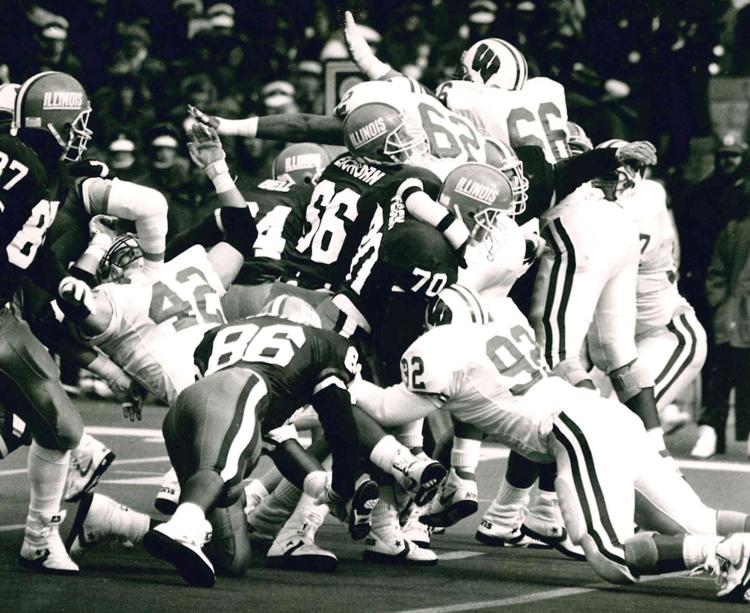 On the run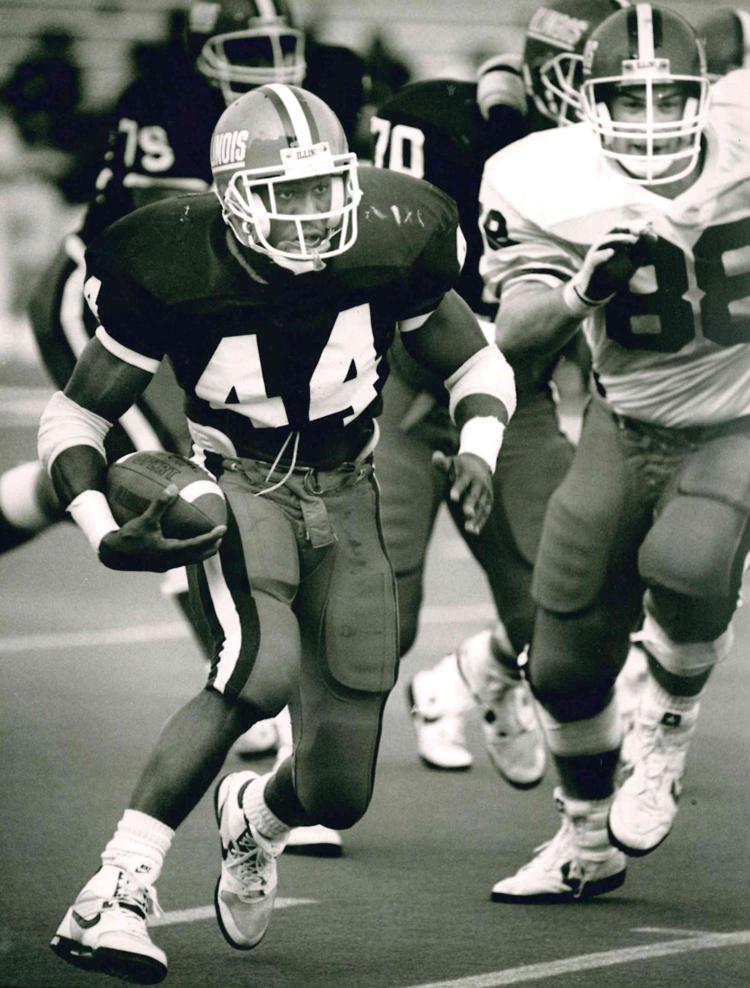 Sack attack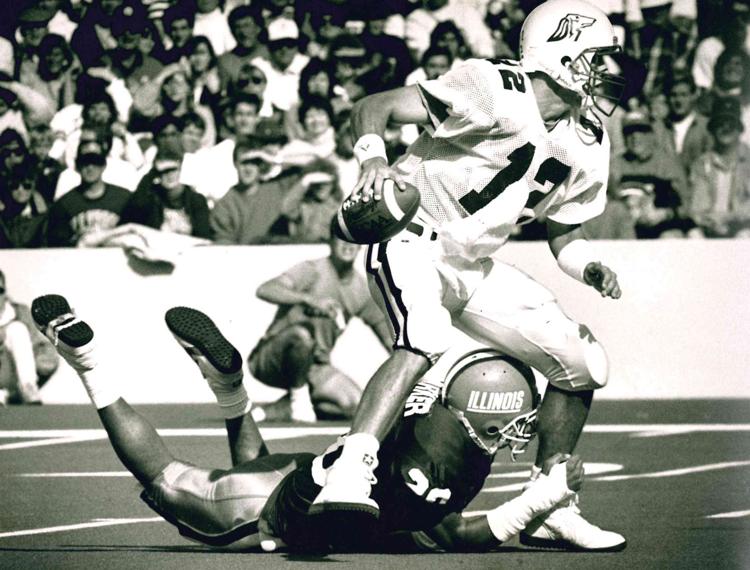 Pileup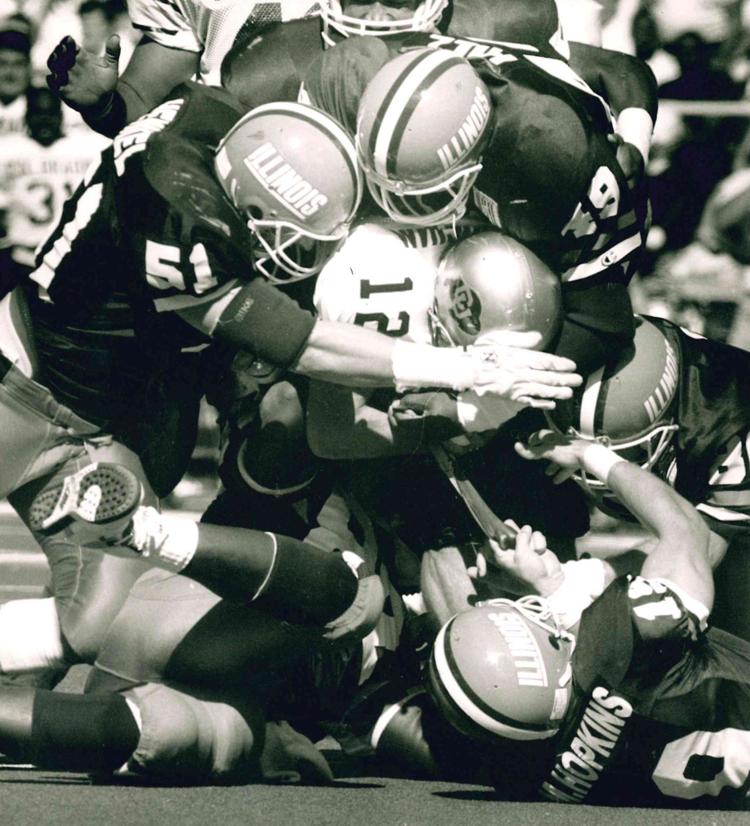 Take that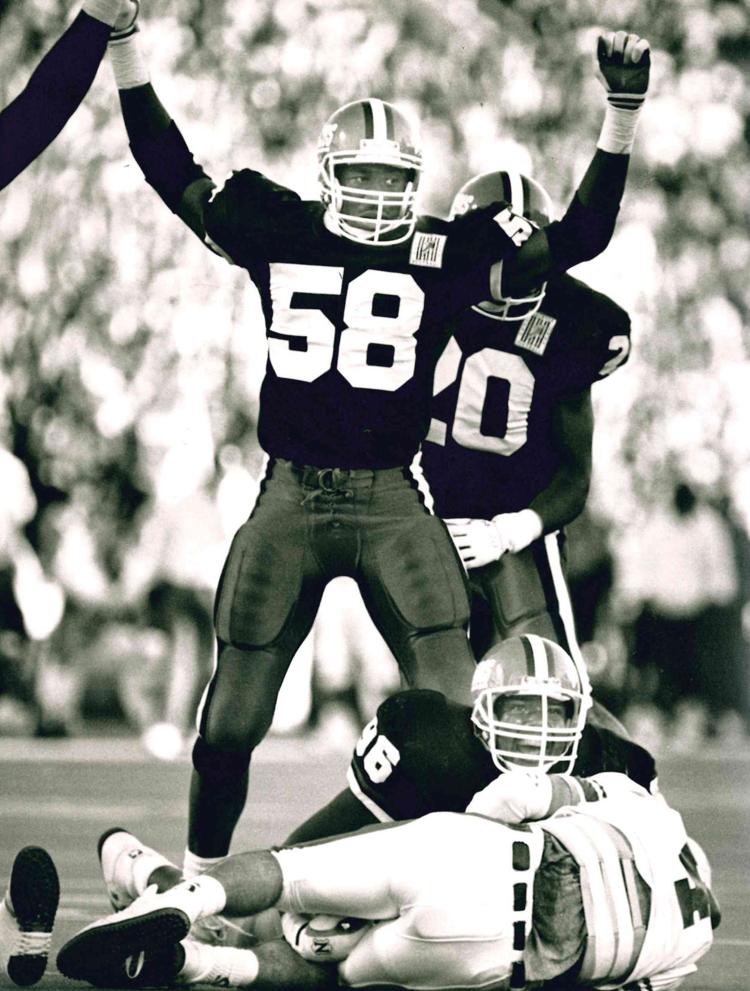 1991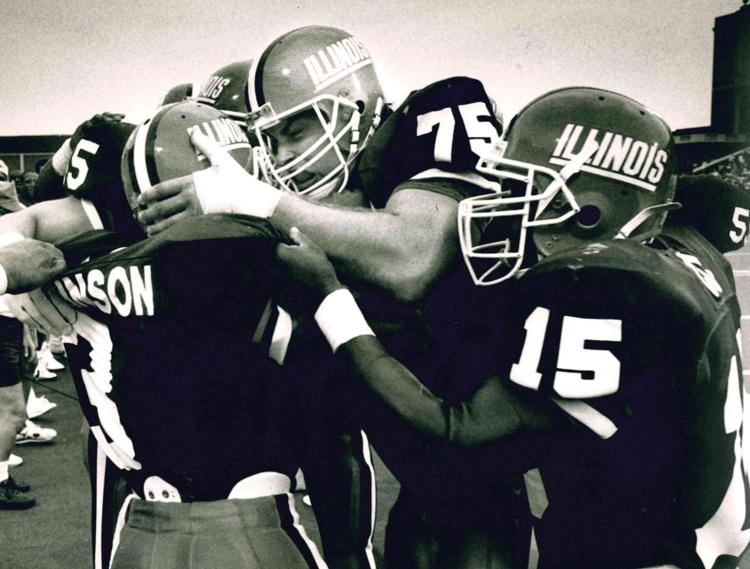 Lean on me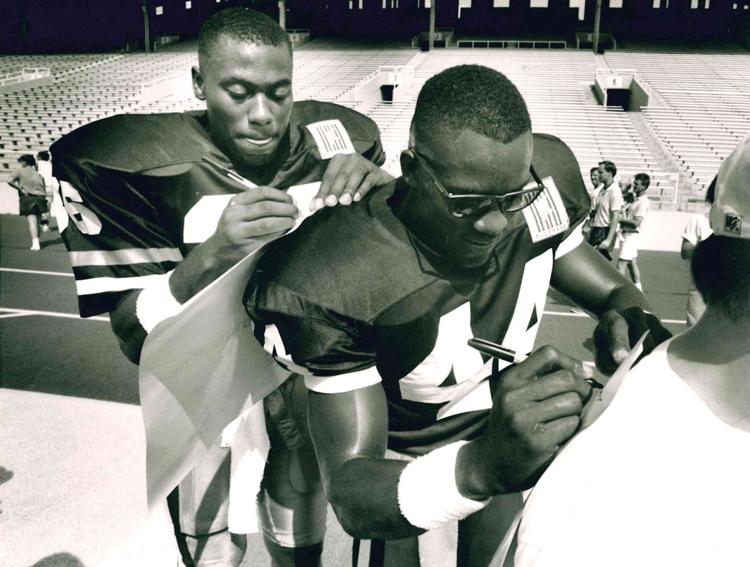 Way to go
1991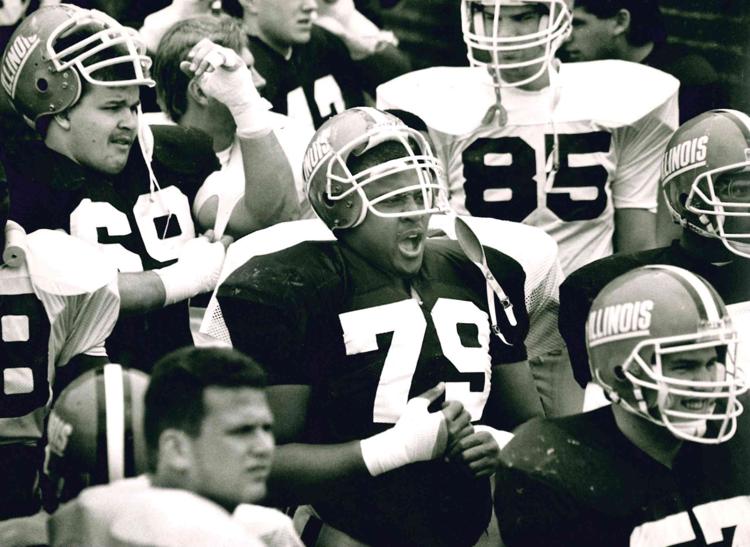 The peoples' choice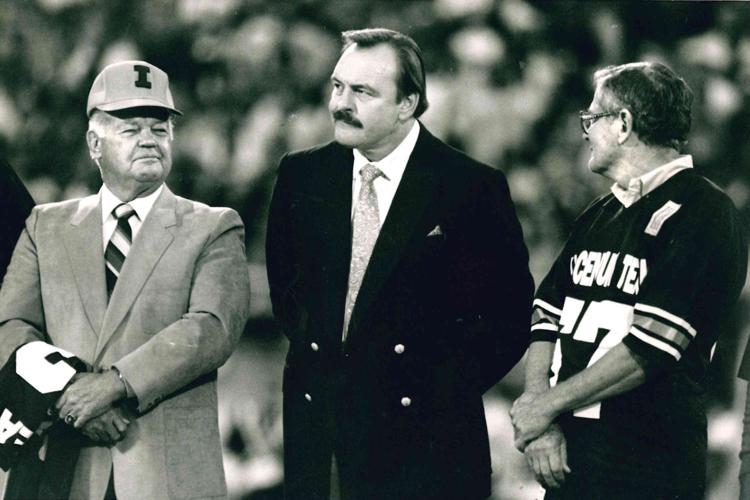 It's good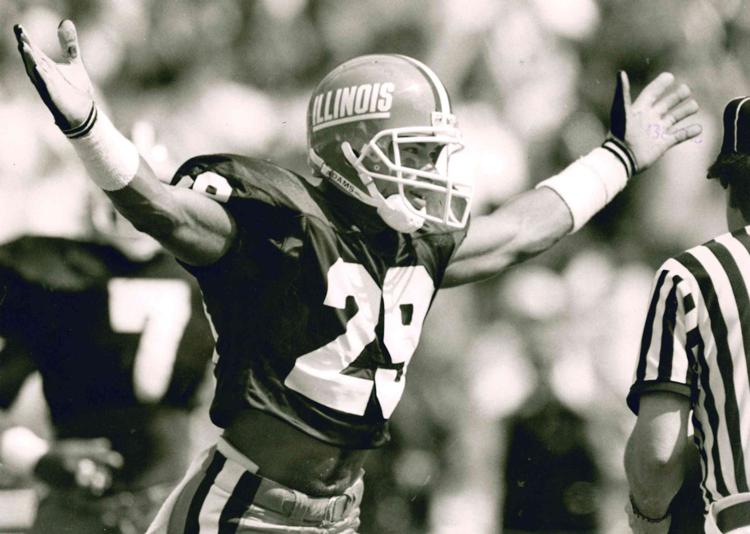 Touchdown Hero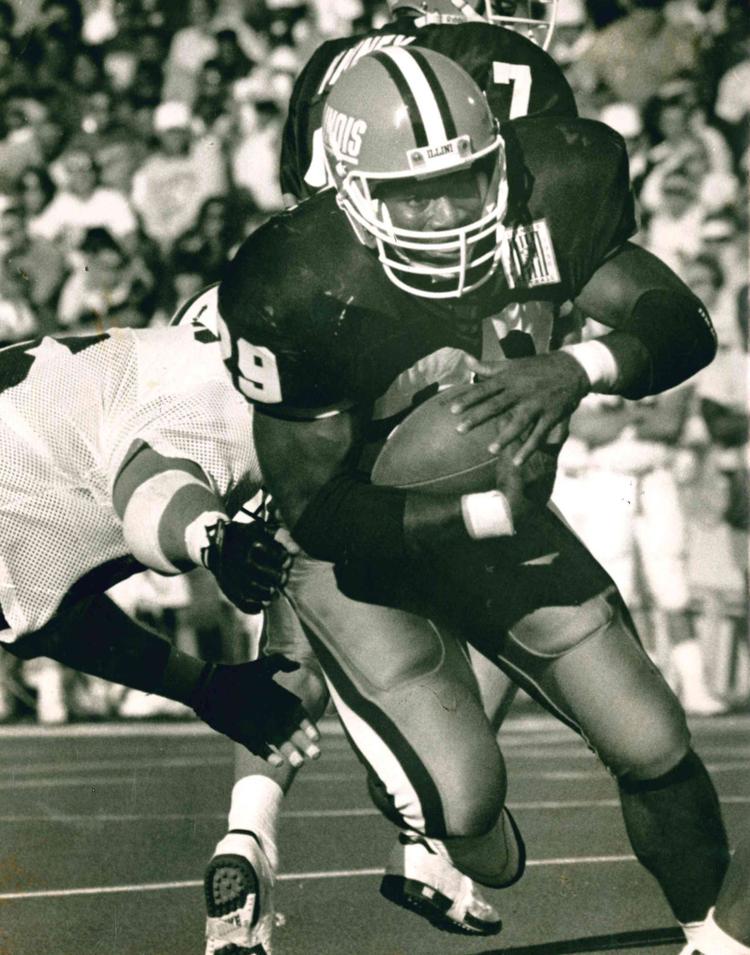 That's Six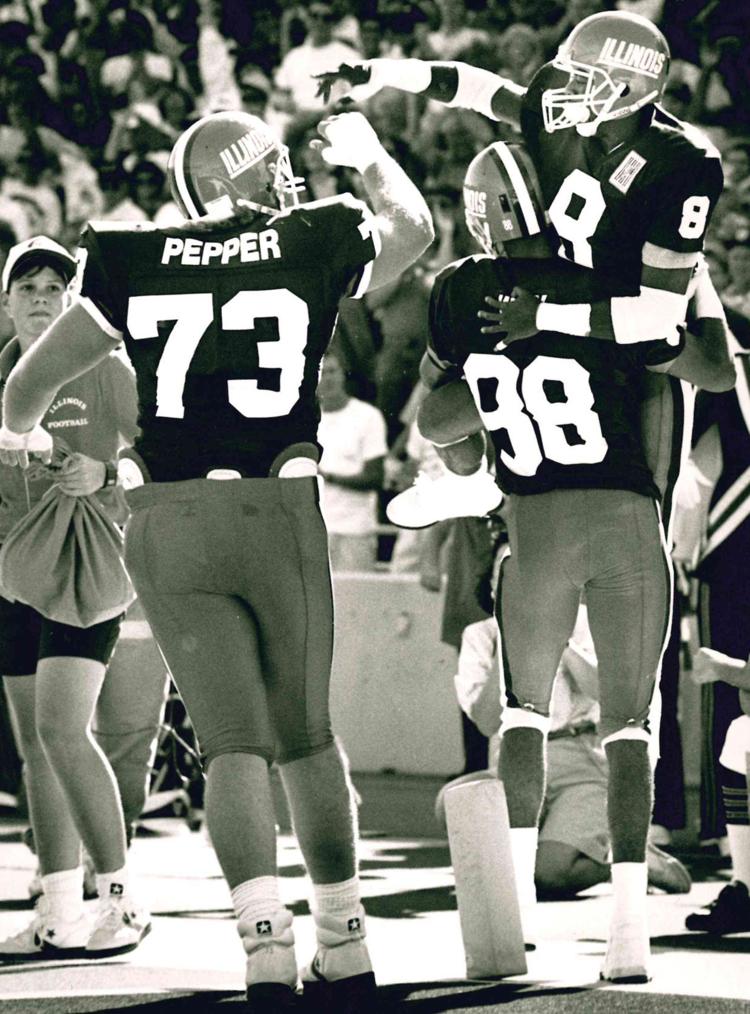 Contact Joey Wagner at (217) 421-6970. Follow him on Twitter: @mrwagner25
Be the first to know
Get local news delivered to your inbox!