She graduated with a business management degree last weekend after just three years, taking 21 credits this past semester to make it happen. On the mound as the Big Blue's ace, it is her pitches that come at you quickly.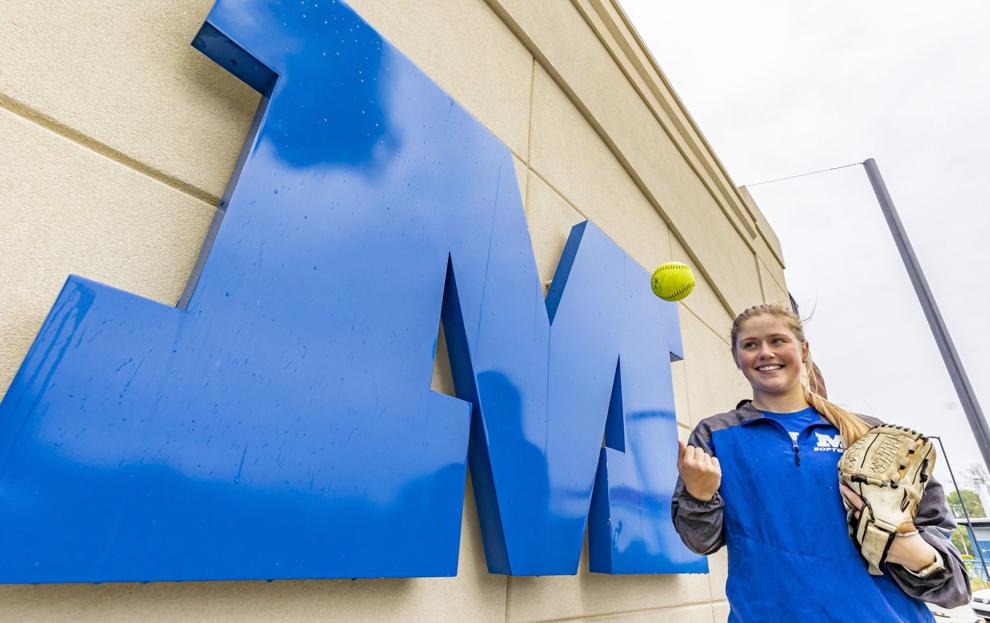 Armstrong, an Effingham graduate, has posted a 19-4 record with a 1.79 ERA. She has 140 strikeouts in 156 inning pitched for the Big Blue as the team won the CCIW Tournament and will make its first appearance in an DIII NCAA Tournament since 1990 on Thursday.
"Aly is very stoic on the mound, that is our word for it. She is very composed and when we make an error or we give up a hit, it doesn't phase her," Millikin co-head coach Whitney Sowers said. "She is able to move on from pitch to pitch and makes adjustments on where she is throwing very well and is very composed on the mound. 
"She is very knowledgeable and she knows what she wants to do with the ball. She moves it around enough to keep batters off balance in the box and that makes it a lot easier to be successful."
No. 3-seeded Millikin faces Belhaven University, from Jackson, Miss., in the NCAA Regional on Thursday at 2 p.m. at Workman Family Softball Field on the Millikin campus. Belhaven (30-10) received an at-large bid and is led by pitcher Kennedy Carruth with a 20-3 record and a 0.99 ERA this season. 
"We are doing a lot of preparing and we don't know a ton about them. They just moved to DIII (from the NAIA), so they are a newer team and we have been researching them yesterday and today and feeling prepared going into practice today," Sowers said.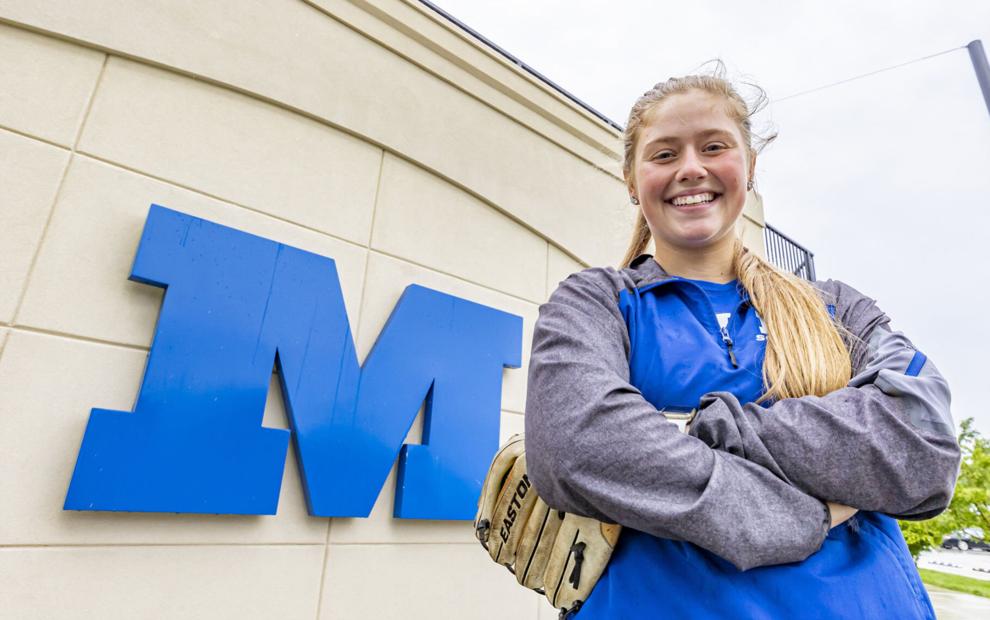 Armstrong finished out the CCIW Tournament with back-to-back shutout victories over Illinois Wesleyan. When she takes the mound on Thursday, she will keep stay under control. 
"I'm trying to treat it just like any other game. You don't want to treat it any different," Armstrong said. "This season I have just been enjoying the time I'm getting to spend playing with my teammates and we are doing the best we can."
The Big Blue were on a 10-game winning streak last spring when the season was canceled due to the COVID-19 pandemic. Armstrong was 4-1 and Sowers was certain that the team could continue to build from that short season. 
"I was very confident because we had Aly Armstrong, Addison Sargent (7-5 this season), and Bailey Coffman (4-1) coming back. We were returning those three on the mound and we were feeling very confident on how far they had come," Sowers said. "We felt good about our experience and being hungry after winning those 10 in a row and wanting to pick up where we left off."
The team has bonded around the motto of "Together for each other" this season and they end each game and practice with it. 
"(The team) is like family. There's not a better word to use for that," Armstrong said. "It was kind of hard to end the season abruptly last year and just not really knowing about this season. We were doing really well and it would have been nice to see what we would have been able to go last year, but this year has been awesome so far." 
The team motto also extends to the batting side of the Big Blue's game. The team doesn't have that big slugger or stand-out batter, but relies on everyone to step up in their moments. 
"We are seeing a lot of production from a lot of different people in the lineup, which is exactly what you want to see," Sowers said. "We really don't have times when just one person is producing, which is a really good thing. That's what we have been seeing the last couple of weeks of our season and I think going into the regional we will see the same thing. 
"We are also very connected as a team which is exactly what you want when your team is playing for way more than just wins and they are playing for each other."
Millikin baseball to open CCIW Tournament at home
The No. 3-seeded Millikin baseball team will host the No. 6 seeded Illinois Wesleyan in the opening round of the CCIW Tournament on Wed. 19 at 2 p.m. at the Workman Family Baseball Field.
With the two institutions located so close to each other, CCIW officials moved the game to Decatur to reduce overnight travel per the conference's COVID-19 protocols. The game was originally scheduled to be played at North Central College in Naperville.
The winner of Wednesday's game will play at 3:30 p.m. on Thursday at Wheaton College. The loser will play at 3:30 p.m. at North Central College.
The Millikin baseball team won a pair of games over Illinois Wesleyan 4-2 and 7-6 on Saturday at home. The wins gave the Big Blue a record of 27-13 for the season, setting a new school record for wins in a season. The Big Blue finished CCIW play with a record of 20-12 in this year's special 32 game conference schedule. The 20 wins in the CCIW is the most in Millikin baseball history.
---
PHOTOS: Millikin University vs North Central College Softball
Contact Matthew Flaten at (217) 421-6968. Follow him on Twitter: @MattFlaten