DECATUR — It was like hitting a home run on your fist pitch in your first game.
Knudsen finished with 11 points, four rebounds and two assists in that first collegiate game, then nearly tripled that scoring output with 29 points in her next game against Wheaton. On Monday, she was named the CCIW Women's Basketball Player of the Week in just her second week playing.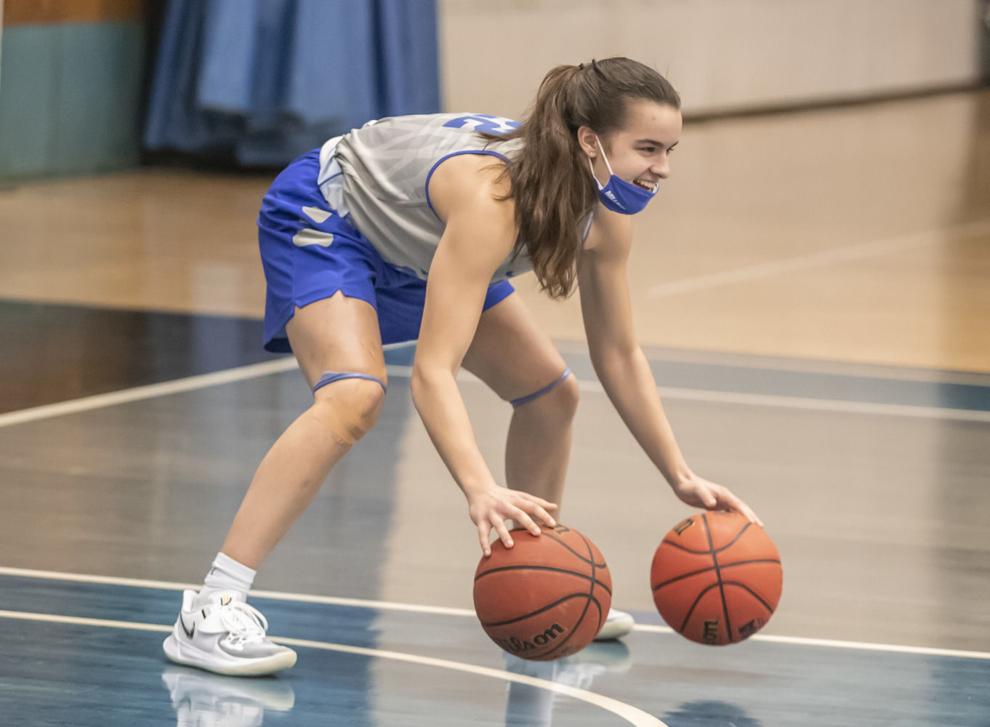 "(Making that first shot) was exciting and obviously I was nervous, too. I feel like I've been put in this position for a reason, so it was exciting," Knudsen said. "I love these girls and I love our team chemistry. My success doesn't just come from myself; it comes from my teammates. They are putting in the work that makes me better, too."
For those who followed Knudsen while playing at Tolono Unity, her success comes as no surprise. The Rockets' all-time leading scorer with 1,956 career points, Knudsen averaged 24.9 points per game as a senior and was named to Associated Press Class First Team All-State.
"After the first game, some people mentioned that (Elyce) really had the ball in her hands a lot and I said one of these days she's going to go off," Millikin head coach Olivia Lett said. "She is going to open some eyes and then people are really going to be impressed. Just watching her handle the basketball, people immediately realize that she's a little bit different in that way. Then they were able to see her scoring ability up at Wheaton and the ease at which she can get shots."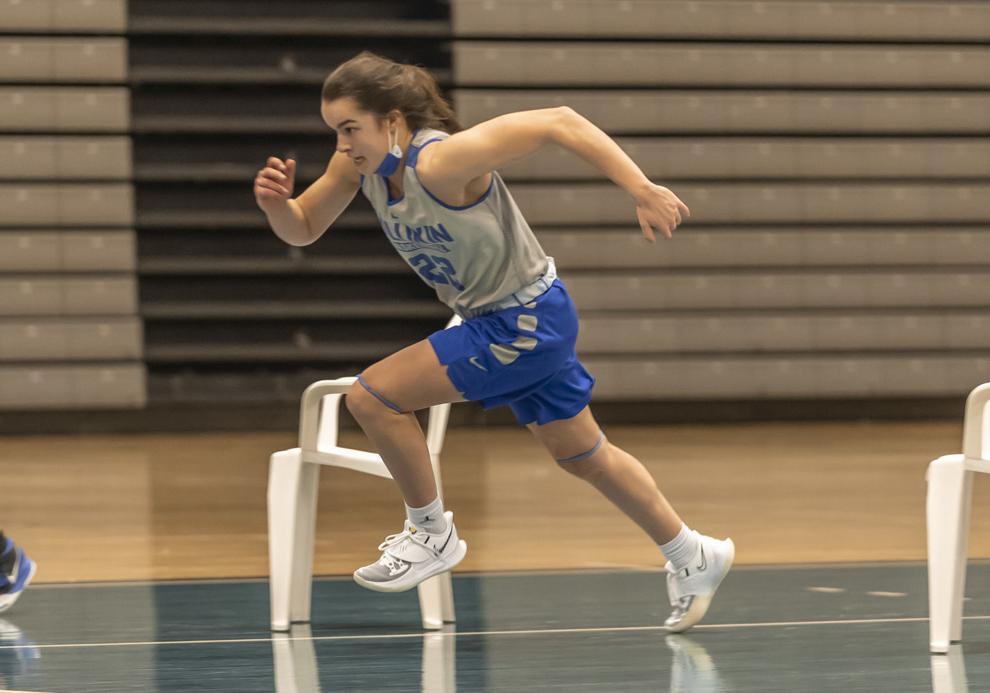 In pre-season practices, Lett has been focused on changing Knudsen's style from being a selfless player on the court to a player whose own production opens up windows for teammates. 
"Early on, we had to convince her that she needed to take more shots. She wanted to be a passer and she didn't want to be a ball hog," Lett said. "We needed to explain that people can't get the same shots that she can. It will open up shots for her teammates and I think that she is really bought into that.
"If she goes off, now all of a sudden 3s are open for other people, the lane is open for (Millikin center Jordan Hildebrand) and then (Elyce) can be a distributor. She has to be score-first for opportunities to open up for other people."
Knudsen reveled in making a statement against Wheaton that let the CCIW know more about her abilities. 
"It was an amazing feeling. We lost (90-83), but it was nice to get that under my belt," she said. "I've been waiting for a game to get my name out to the conference because a lot of other teams don't really know who I am yet."
The Big Blue are 2-1, but that loss to Wheaton felt like a win that slipped through Millikin's fingers. Thunder senior Hannah Williams went bucket-for-bucket with Knudsen in the second half and finished with 31 points.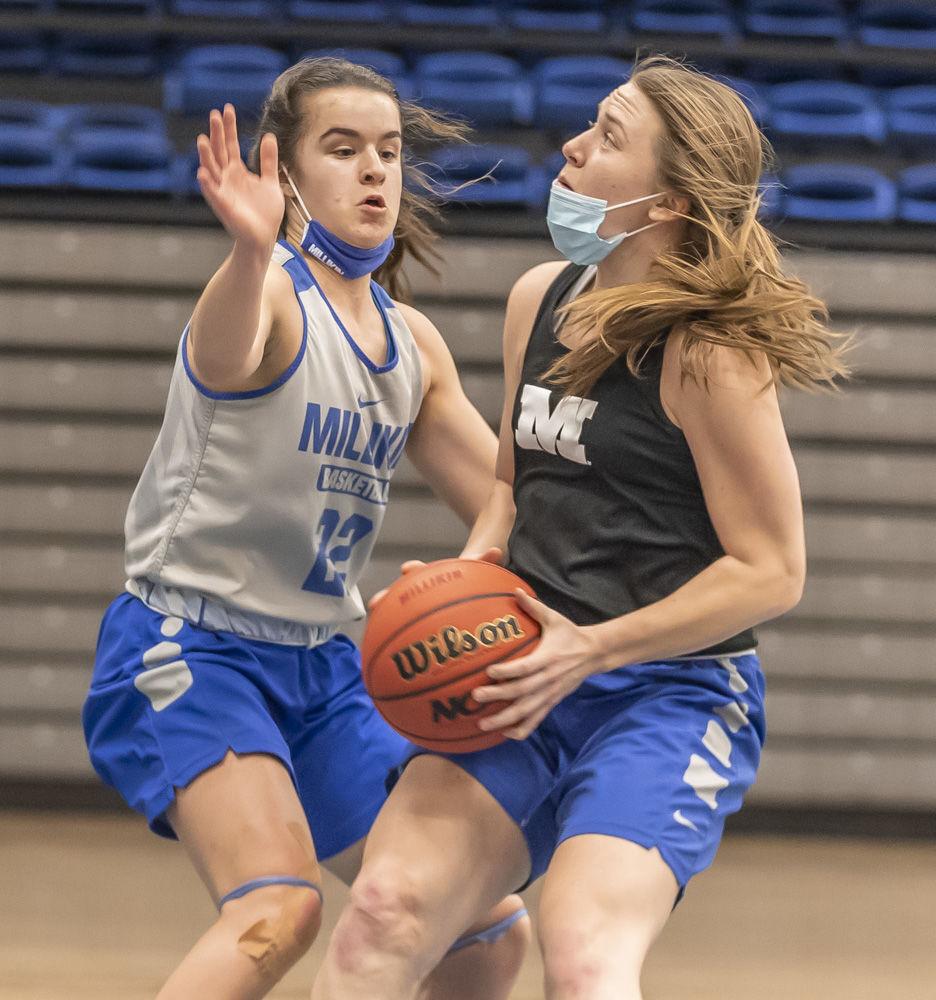 "We felt like we kind of gave it away. They came out and shot really well in the second half," Lett said. "Hannah Williams is a really good player and that was a fun battle to watch. I wish there would have been fans there because I think that would have been a game kids would have remembered forever."
"It was definitely an advantage," Knudsen said. "We had experience with their players and we knew their weaknesses and their strengths. We also knew our weaknesses and strengths against them. I think that definitely helped."
Said Knudsen: "We just had our games canceled so it's frustrating. It's all a bit uncertain. We aren't taking any games for granted and we are going out there and playing hard-nosed basketball."
---
Contact Matthew Flaten at (217) 421-6968. Follow him on Twitter: @MattFlaten