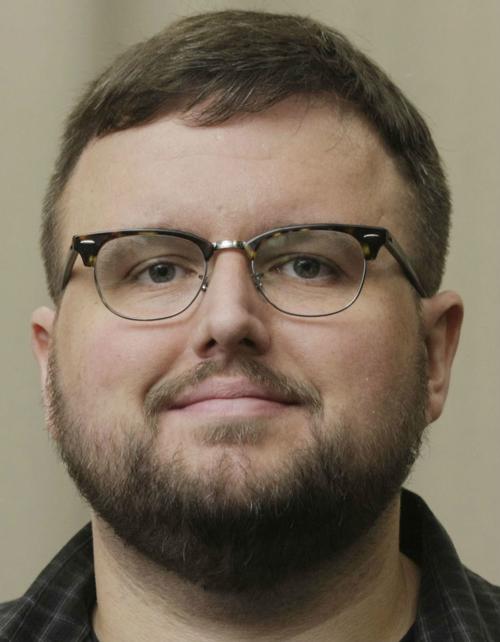 There are millions of people out there who have collected trading cards, but you can break them down into two types — those who sell cards and those who don't.
I fall into the second group. I don't sell my cards, much to my wife's chagrin, and if some cards have to go I look to do a trade or unload some on an unsuspecting friend or a newbie to the hobby. 
To me, not selling cards keeps an innocence to my collecting that dates back before the days of eBay and graded cards. Back then, I could sell a card to a local baseball card shop, but outside of that there was literally no way to flip a card for a quick buck. 
Today selling cards is easier than it has ever been, and a huge market has developed for gem mint cards of today's hottest new superstars. A few years ago it was Kris Bryant, last year it was Shohei Ohtani and a few months ago it was Vladimir Guerrero Jr., each commanding top dollar on the secondary market and, thanks to Topps, a never-ending supply of cards.  
At this year's National Sports Collectors Convention, which took place in Chicago last week, I took in a TED Talk-like discussion by entrepreneur and investor Gary Vaynerchuk on the future of trading card collecting. Vaynerchuk argued the hobby is at a turning point and will quickly see great growth reminiscent of the late 1980s and early 1990s thanks to exploding interest in basketball card collecting in China and soccer card growth everywhere around the globe.
Answering a question from the audience, Vaynerchuk said there wasn't a card in his personal collection that he would not sell. Cards hold no sentimental value for him, an idea that makes my skin crawl. 
You have free articles remaining.
Sentimentality is the bedrock of my own collecting, from players from around my hometown (Andy Pafko) to players I idolized as a kid (Kirby Puckett) to newfound local interests (Bill Madlock and Del Unser). 
But I realize the quest for profit has been ingrained into the hobby since the very beginning. Tobacco companies used trading cards to increase the sale of cigarettes — something unthinkable today. Even at the time it ruffled the feathers of Pittsburgh Pirates shortstop Honus Wagner, who had his card pulled from the American Tobacco Company issued set — later called the T206 set — creating the most valuable trading card ever made. 
One of the most insidious uses of greed and trading cards occurred in 1933 when the U.S. Caramel Company included cards with their candies. The set features important cards of Babe Ruth and Ty Cobb as well as an offer for a free baseball or glove if collectors could piece together complete sets. 
Unbeknownst to the poor kids, card No. 16, which featured New York Giants third baseman Freddie Lindstrom — called Charles Linstrom on his card — was never actually distributed, making the contest impossible to complete and a fraud. 
Frauds continue today. A a widespread card trimming scandal broke earlier this summer. PWCC Marketplace, a leading seller on eBay, sold many cards that had been purchased, trimmed to remove imperfections and then regraded for a higher grade and price tag. The company issued a statement in June that they are cooperating with law enforcement.
Vaynerchuk treats card collecting like the Wolf of Wall Street treats stock trading. He and I have nothing in common relating to trading cards. He gets a thrill from flipping a card for a profit; I just want to track down Unser's 1971 Venezuelan baseball card from his time in the Winter League there (mission accomplished!) because I'm a sports writer for the newspaper from his hometown.
And that's what makes this hobby so great. Thankfully there is more than enough room for both of us.
Contact Matthew Flaten at (217) 421-6968. Follow him on Twitter: @MattFlaten