DECATUR — Former MacArthur basketball and track star Michael Phillips is among the 10 players, one coach and one team that will be inducted into the latest class of the Decatur Athletic Hall of Fame.
Phillips, along with Jeff Roth (Eisenhower basketball), Perry Hines (Stephen Decatur basketball), Richard Floyd (Lakeview basketball), Latoya Johnson (Eisenhower basketball, volleyball and softball), Crystal Zeigler (MacArthur basketball and soccer), David Bond (MacArthur track), Adam Hodges (Eisenhower track), George "Butch" Smith (Decatur High football and basketball), Stephanie (Spurlock) Fitzpatrick (Stephen Decatur softball), coach Greg Collingwood (Eisenhower cross country and track), and the 1985 MacArthur football team, will be inducted at halftime of the Eisenhower at MacArthur boys basketball game on Friday, Feb. 21.
Phillips, a 1997 MacArthur graduate, averaged 16.4 points, 4.6 steals, 4.4 assists and four rebounds as a 6-0 senior to lead MacArthur to the regional finals, earning All-Big 12 first-team and H&R All-Macon County first-team honors. He was Macon County Boys Track Athlete of the Year in 1997 after winning the Class AA long jump state title. After high school, Phillips played two seasons at Wabash Valley Community College, averaging 15 points, seven assists, five rebounds and four steals. Phillips played his finals two seasons at Wichita State, averaging 4.1 points, 3.2 assists and 2.1 rebounds and 1.3 steals in 55 games, including 18 starts.
Roth, a 1976 Eisenhower graduate, helped lead the Panthers to the 1975 Sweet 16 in boys basketball, averaging 13.7 points and 10 rebounds, the helped them break through to the 1976 Class AA State Boys Basketball Tournament and was named to the all-tournament team during Eisenhower's fourth-place run, averaging 19.8 points at the tournament. He averaged 16 points during the season, earning all-city honors, and scored 1,226 points during his high school career. Roth went on to play for Boston College, averaging 4.3 points in 44 games.
Hines, a 1970 graduate, began to show his basketball potential his sophomore season at Stephen Decatur, then emerged as a big-time scorer as a junior, averaging more than 17 points and earning all-city second-team honors. As a senior, the IHSA ruled he was too old to play as a senior, so he served as the team manager. But Hines went on to play at Lake Land College in Mattoon, where he set seven school records and averaged 25.6 points per game in his two seasons, then finished at Southern Illinois in Carbondale, where he averaged 8.2 points in 52 games played.
Floyd, who graduated from Lakeview in 1964, averaged 10 points as a sophomore at Lakeview, then emerged as the top scorer in Decatur as a junior with 17 points per game, then led the city again as a senior with 19.5 per game. He was named H&R All-City as a junior and senior, and finished his career with 1,217 points. Floyd, who was also a standout on the pitcher's mound, went on to play basketball at Millikin.
Johnson, a 1993 Eisenhower graduate, accomplished a feat no other area athlete has ever matched, winning Macon County Volleyball, Girls Basketball and Softball Player of the Year awards in a single calendar year. Her best sport in high school was softball — she was a four-time H&R All-Macon County performer — but she was all-county twice in basketball, leading the Panthers in scoring as a junior and senior, and also a versatile volleyball player, playing both setter and a powerful outside hitter. Johnson went on to play softball and basketball at Lincoln College, where she broke the school's rebounding record and averaged 24 points and 14 rebounds as a sophomore.
Zeigler, a 2008 MacArthur graduate, was a four-year starter on the basketball court, earning H&R All-Macon County Second Team as a junior, averaging 10.4 points and 7.3 rebounds, and First Team honors as a senior with 12 points, 5.9 rebounds and 1.7 steals. Zeigler was also a two-time H&R All-Area First Team soccer player. She went on to play basketball at Millikin, where she averaged 9.9 points and 5.6 rebounds as a four-year contributor.
Bond was the three-time H&R Macon County Boys Track Athlete of the Year, from 1982-84. After finishing fourth at state in the triple jump in 1982, Bond was triple jump state champion in 1983 and '84, jumping 47-7 3/4 to win in 1983, then 49-6 1/4 to win in 1984. His 1983 title was the first state title for Decatur since 1937. Bond went on to compete at Kansas, where he was an All-American in the triple jump in 1989 and still owns some of the top marks in Jayhawks history.
You have free articles remaining.
Hodges made state for Eisenhower track in 1990 in the triple jump, but broke through in 1991 to become the Panthers' first state track champion by winning the triple jump, then came back in 1992 and repeated. As a senior, Hodges fought a sore heel and barely made finals, but had his best jump of the season in his final attempt and took third, earning H&R Macon County Boys Track Athlete of the Year.
Smith was an all-state selection as a senior and gained over 2,100 yards in his career, averaging more than seven yards per carry. As a junior, he delivered the game-winning touchdown in the Runnin' Reds' win against undefeated MacArthur and earned H&R All-City. In his senior year, he led the area in scoring with 124 points and was also a hard-hitting linebacker. After high school, Smith, who also competed in basketball and swimming in high school, went on to play running back at Wichita State, then later Parsons College in Iowa.
The hard-throwing Fitzpatrick made an immediate impact for Stephen Decatur softball, starting all four years. As a junior, she had a 1.53 ERA, threw three one-hitters and a no-hitter, lifting the Runnin' Reds to a 12-12 record after a series of losing seasons. As a senior in 1988, she was H&R All-Macon County, pitching in every Runnin' Reds game and leading them to a 19-7 record with a 1.37 ERA and a .338 batting average. She went on play at Evansville, where she was a pitcher and catcher. She won three letters, was all-conference in 1991 and was the school's female athlete of the year as a senior.
When Collingwood arrived at Eisenhower in 1987, the track team had 10 members. He began recruiting among the student body and doubled that total after a year. He had his first state qualifier — Bruce Bennett — in 1989, and the program continued to grow from there. Collingwood was a six-time H&R Macon County Boys Track Coach of the Year, and was H&R Girls Cross Country Coach of the Year in 1996. After he left coaching in 2009, Collingwood became Eisenhower's athletic director from 2012 to 2017. He's currently the DPS Hall of Fame chairperson, but was not involved in his nomination or the vote to induct him.
Heading into the 1985 football season, MacArthur was coming off a 2-7 record, but optimism was high with an NCAA Division I-caliber quarterback in Jad Mason and a formidable lineup around him that included Jad's brother Ty on the line along with Pete Scott, plus receivers Joe Wagner and Todd Kovaleski, and running backs Dion Henderson and Eric Smith. The Generals didn't disappoint, going 8-4 and advancing to the Class 5A quarterfinals. MacArthur squeaked into the playoffs at 6-3, but its tough schedule paid off — the Generals blew out Urbana 20-0 to open the playoffs, then won even bigger in the second round with a 33-2 defeat of Belleville West.
---
PHOTOS: Check out the latest Decatur Athletic Hall of Fame class
Mike Phillips, MacArthur (1997), basketball and track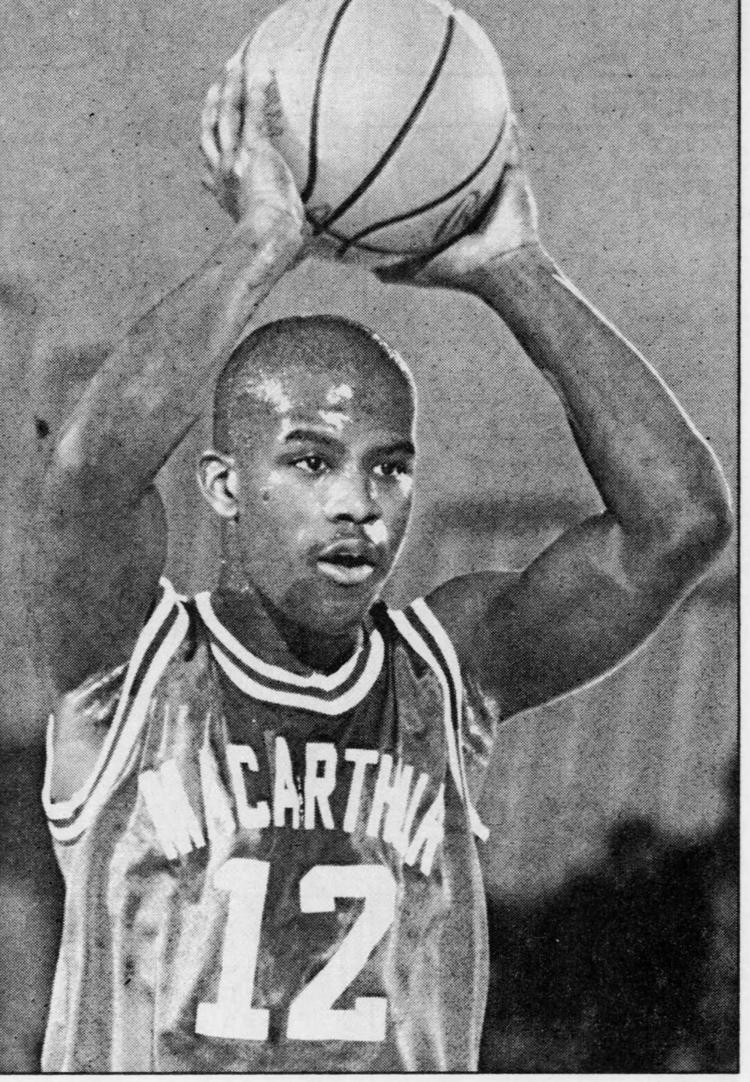 Jeff Roth, Eisenhower (1976), basketball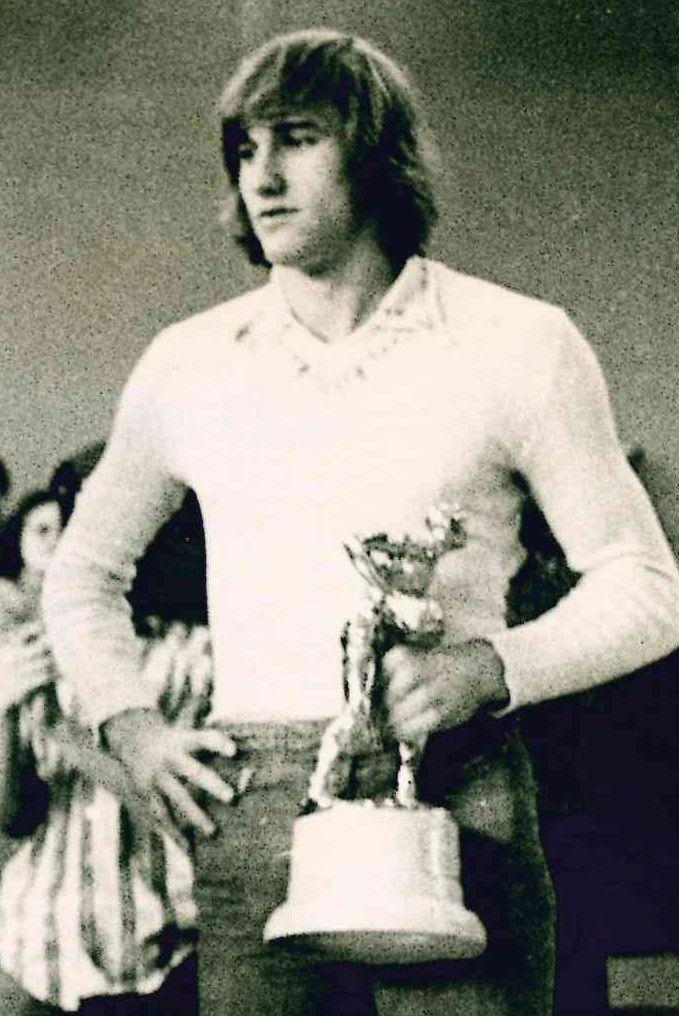 Perry Hines, Stephen Decatur (1970), basketball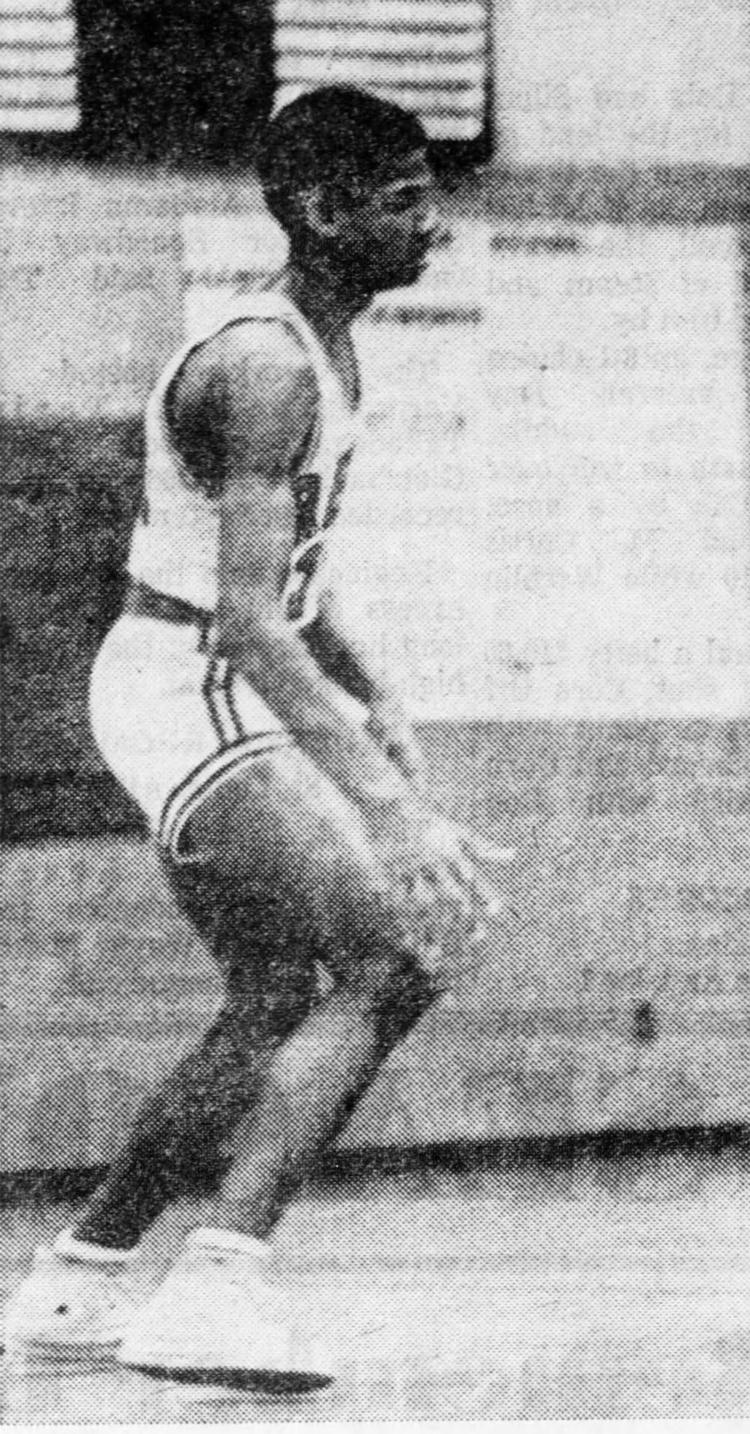 Richard Floyd, Lakeview (1964), basketball

Latoya Johnson, Eisenhower (1993), softball, volleyball, basketball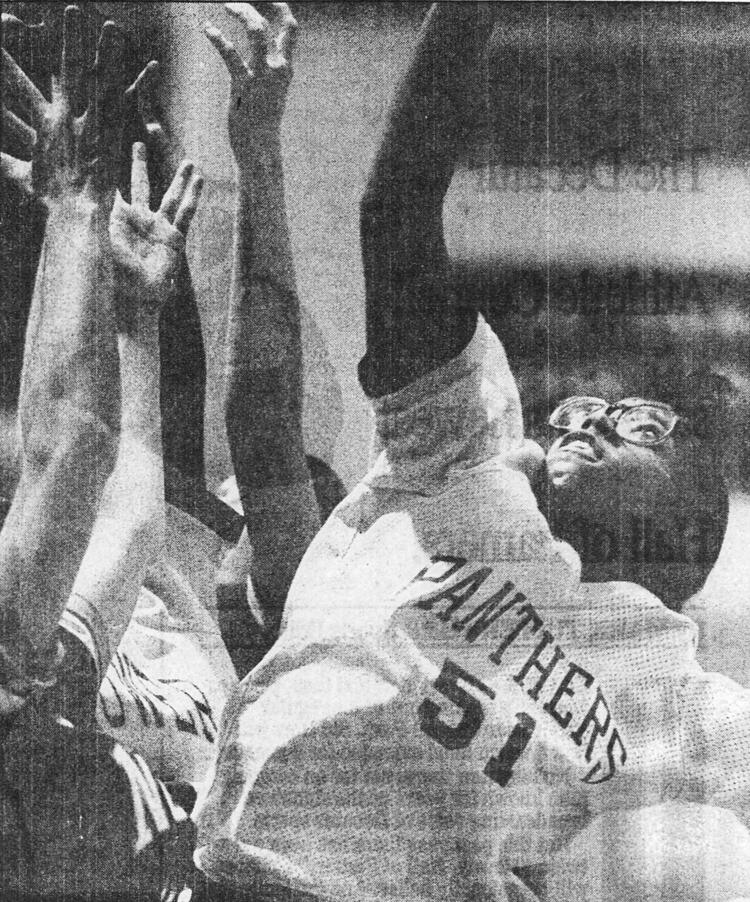 Crystal Zeigler, MacArthur (2008), basketball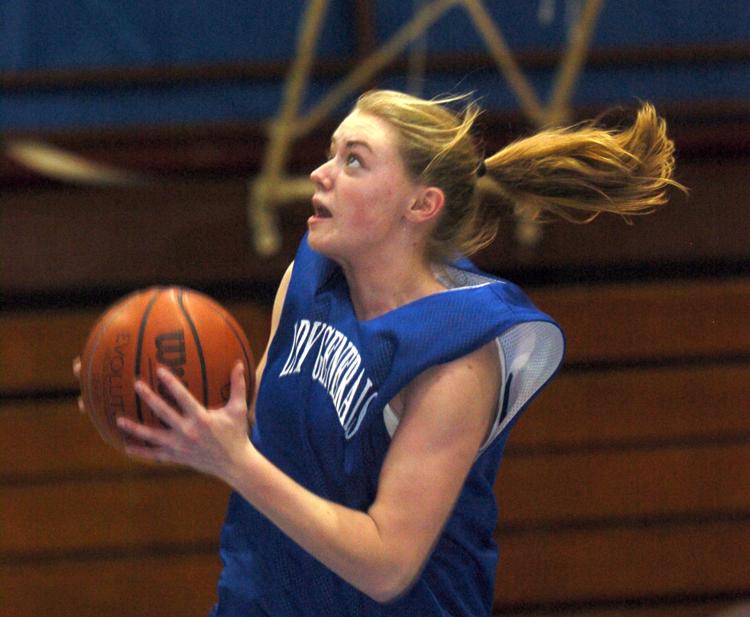 David Bond, MacArthur (1984), track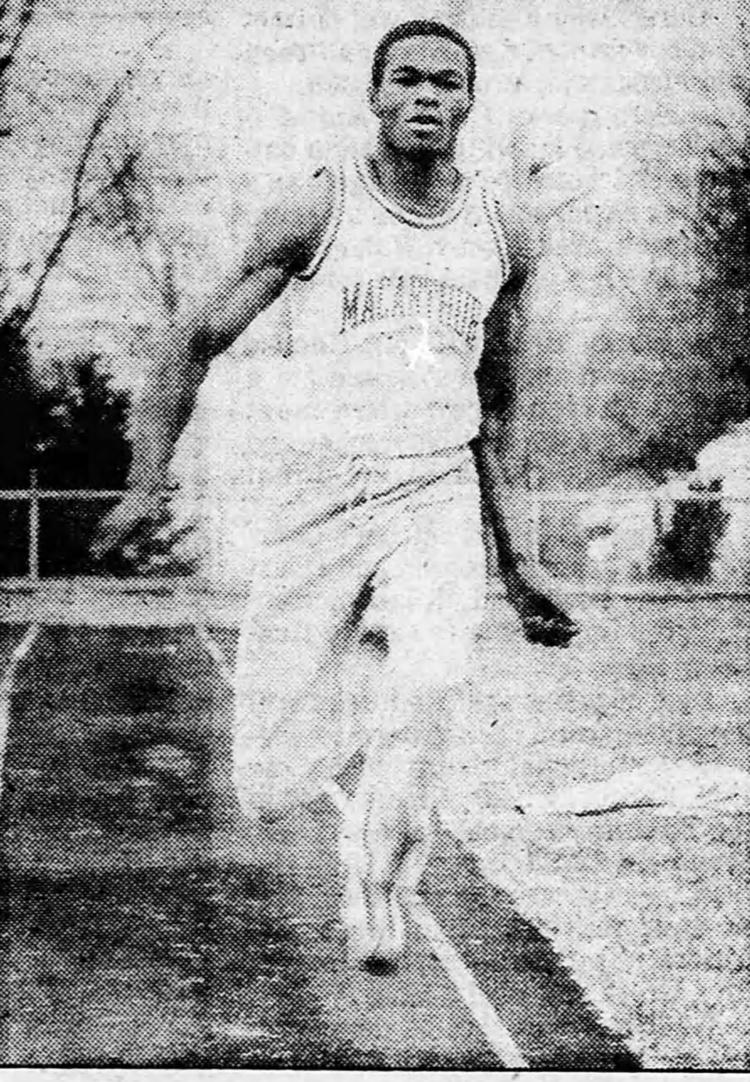 Adam Hodges, Eisenhower (1993), track
George "Butch" Smith, Decatur High (1965), football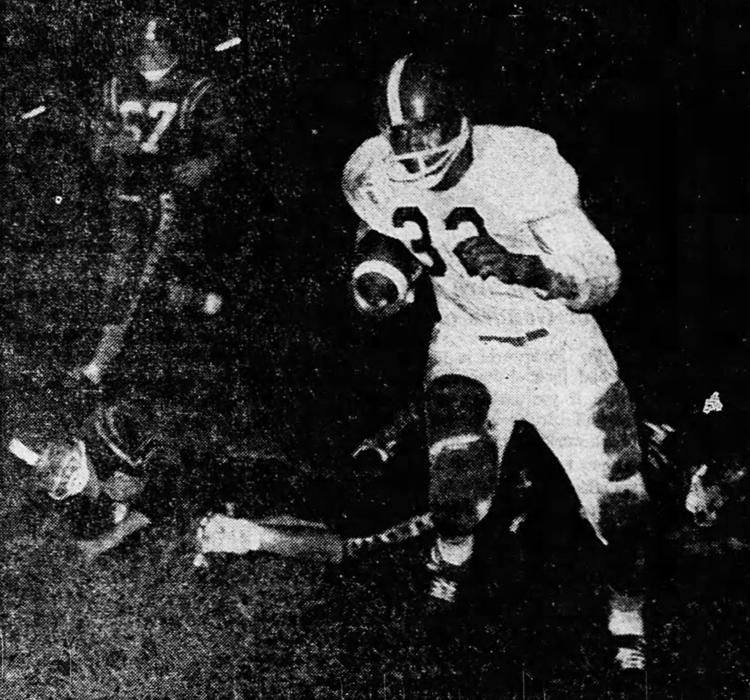 Stephanie (Spurlock) Fitzpatrick, Stephen Decatur (1988), softball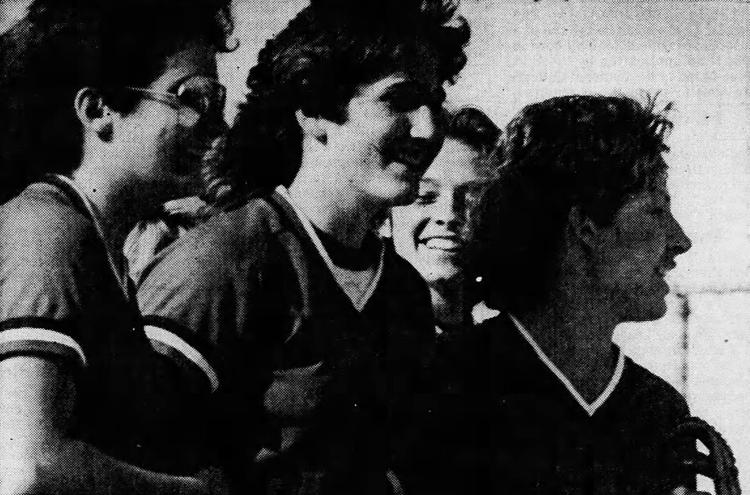 Greg Collingwood, coach, Eisenhower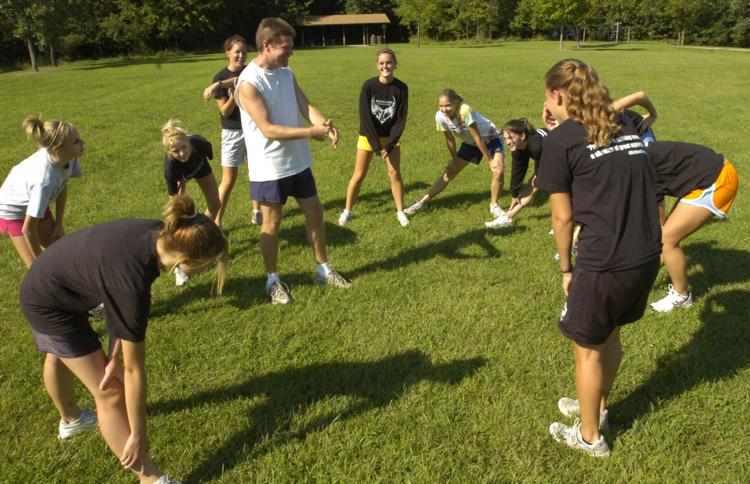 1985 MacArthur football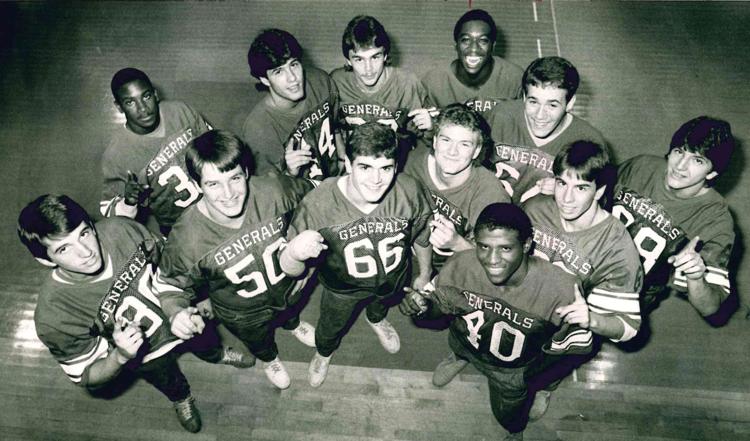 Hall of Fame 1 10.18.19.JPG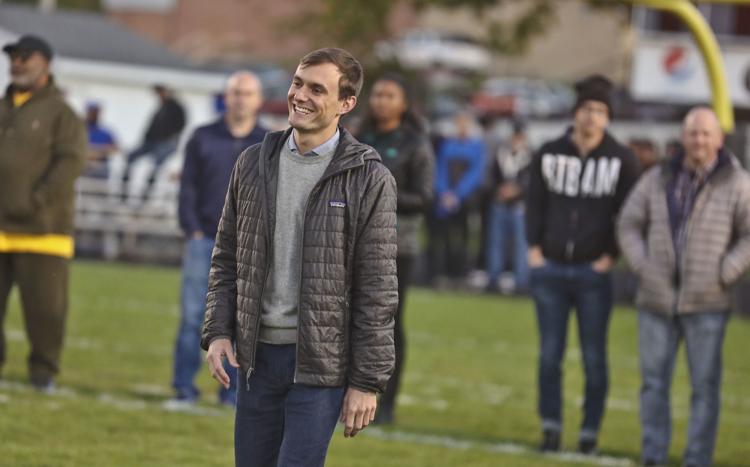 Hall of Fame 2 10.18.19.JPG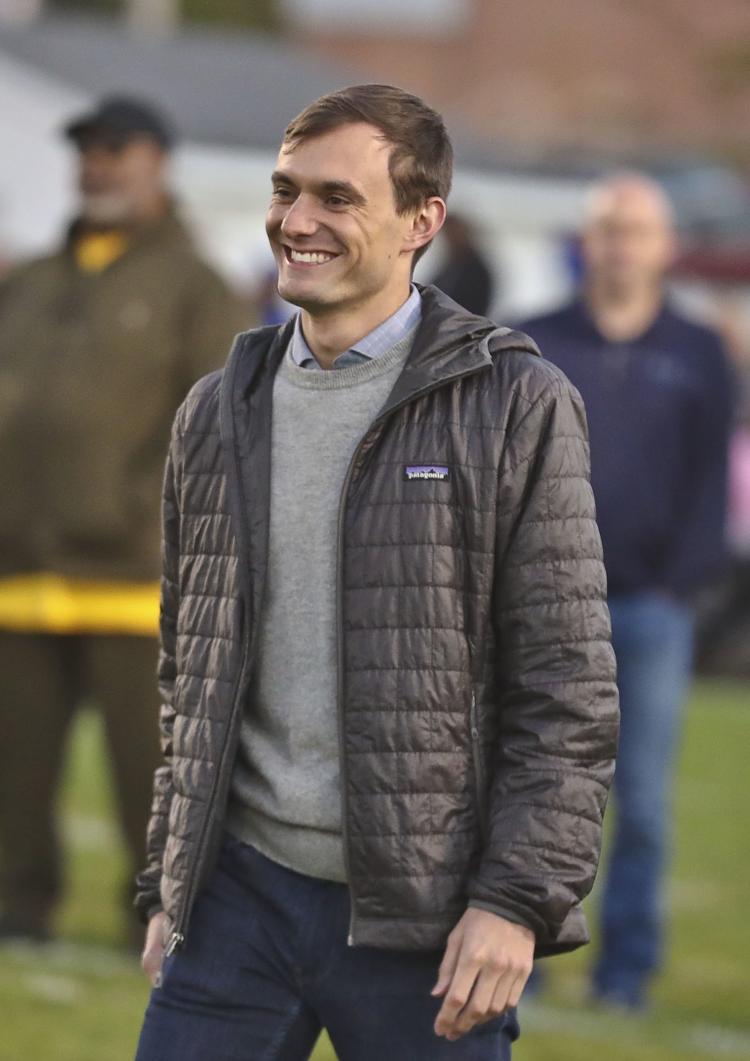 Hall of Fame 3 10.18.19.JPG
Hall of Fame 4 10.18.19.JPG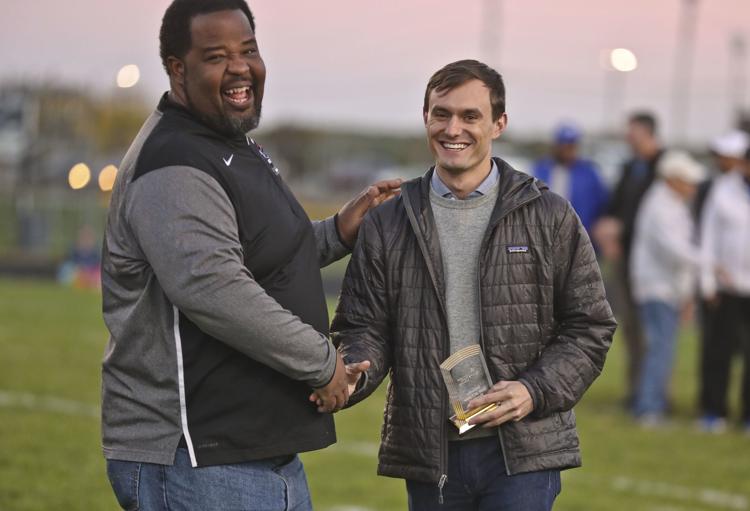 Hall of Fame 5 10.18.19.JPG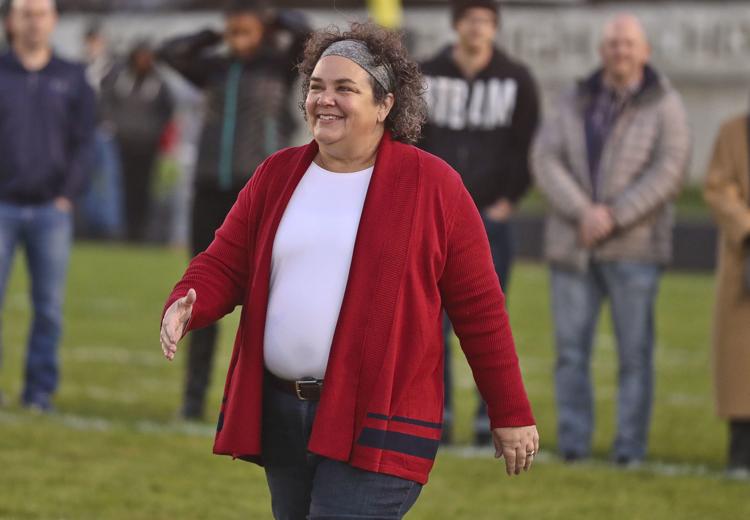 Hall of Fame 6 10.18.19.JPG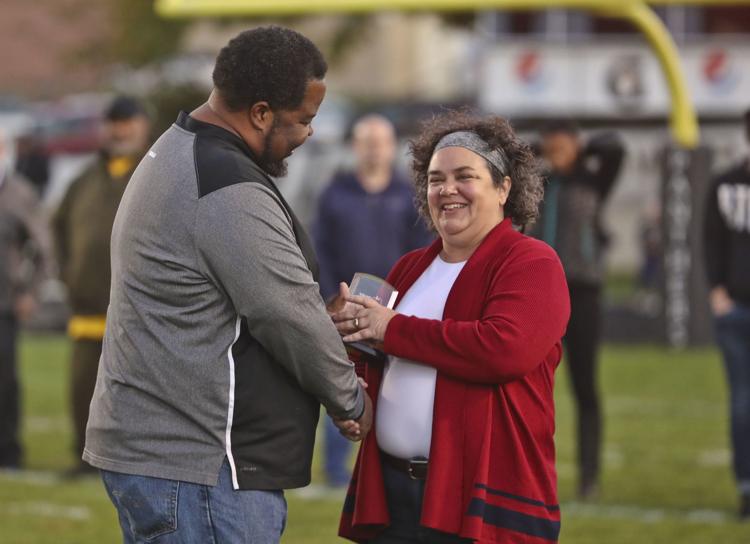 Hall of Fame 7 10.18.19.JPG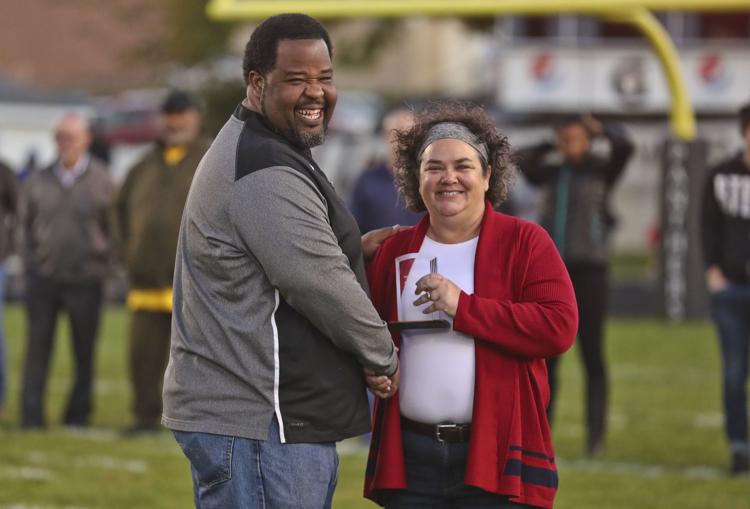 Hall of Fame 8 10.18.19.JPG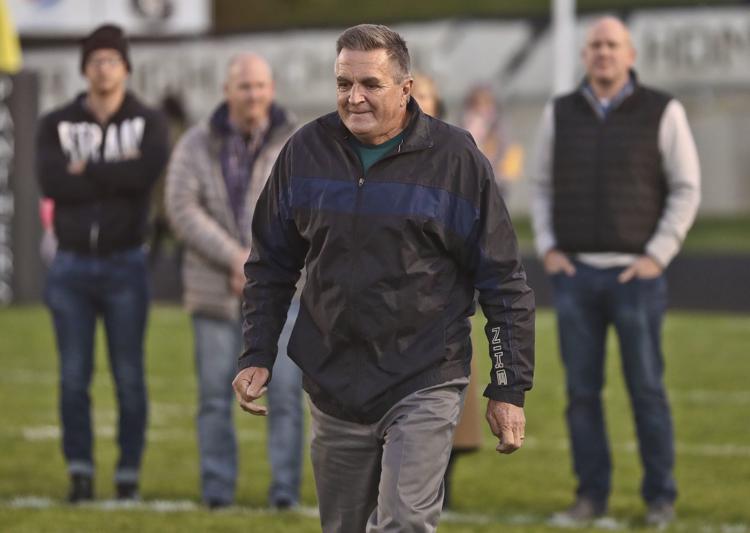 Hall of Fame 9 10.18.19.JPG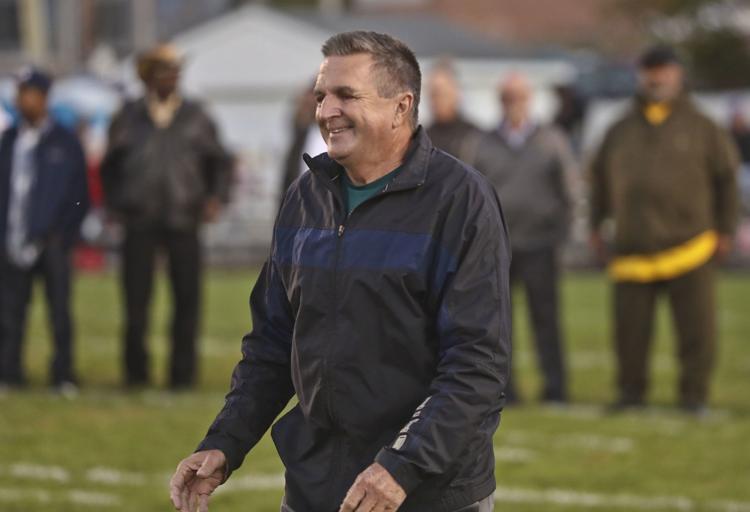 Hall of Fame 10 10.18.19.JPG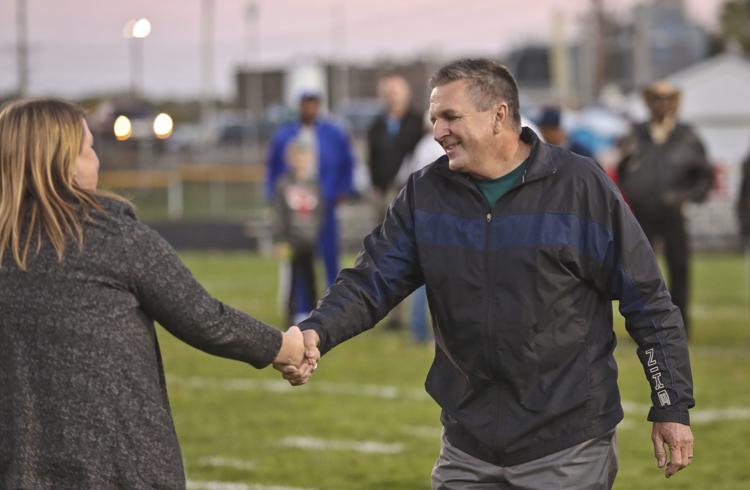 Hall of Fame 11 10.18.19.JPG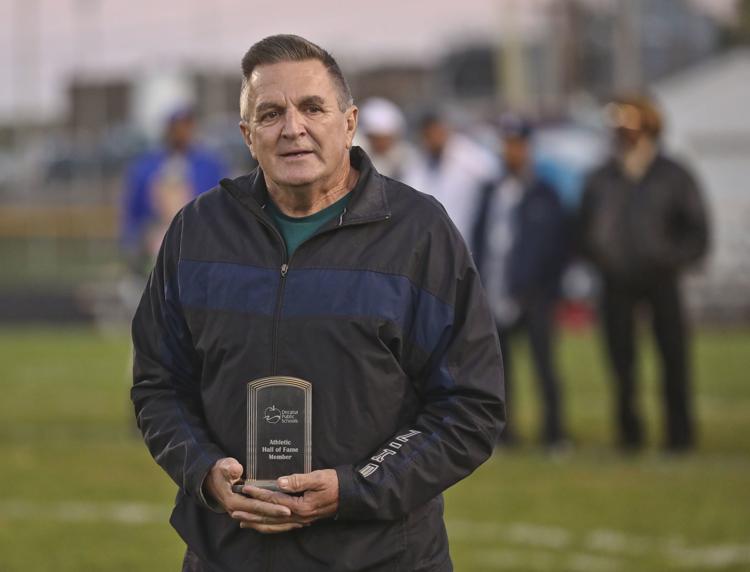 Hall of Fame 12 10.18.19.JPG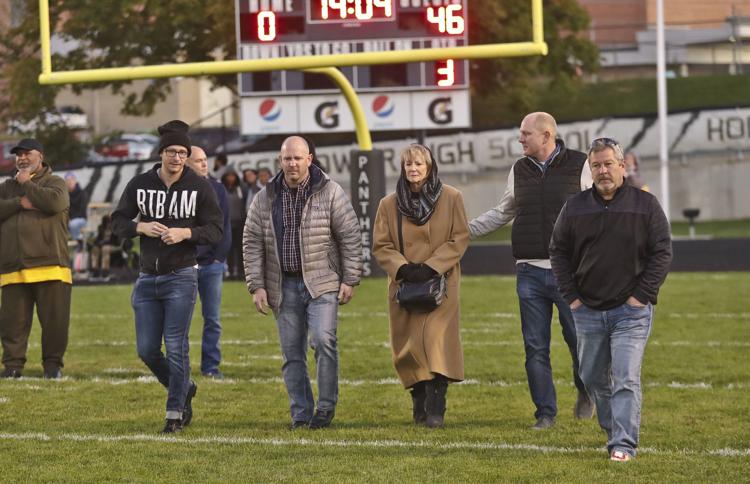 Hall of Fame 13 10.18.19.JPG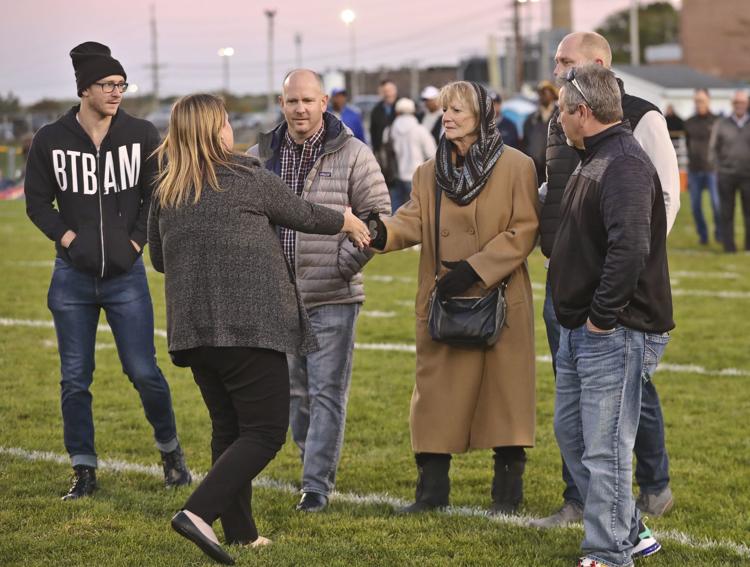 Hall of Fame 14 10.18.19.JPG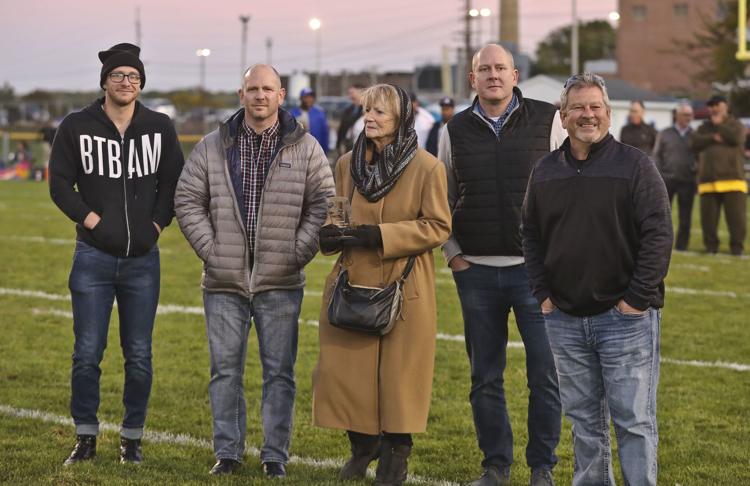 Hall of Fame 15 10.18.19.JPG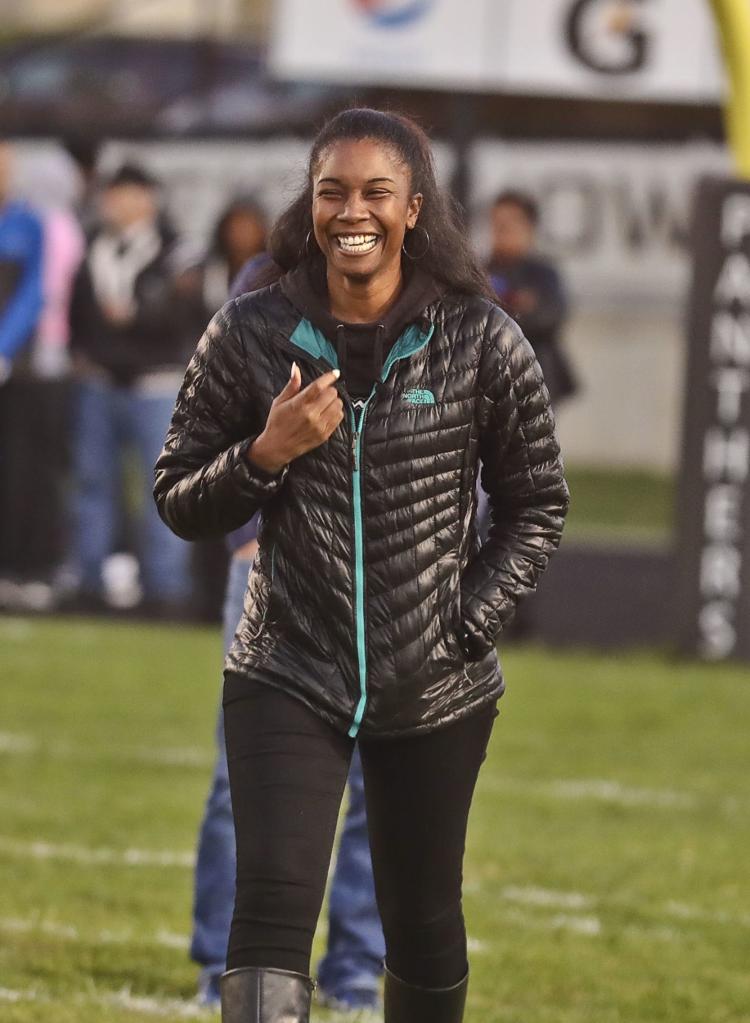 Hall of Fame 16 10.18.19.JPG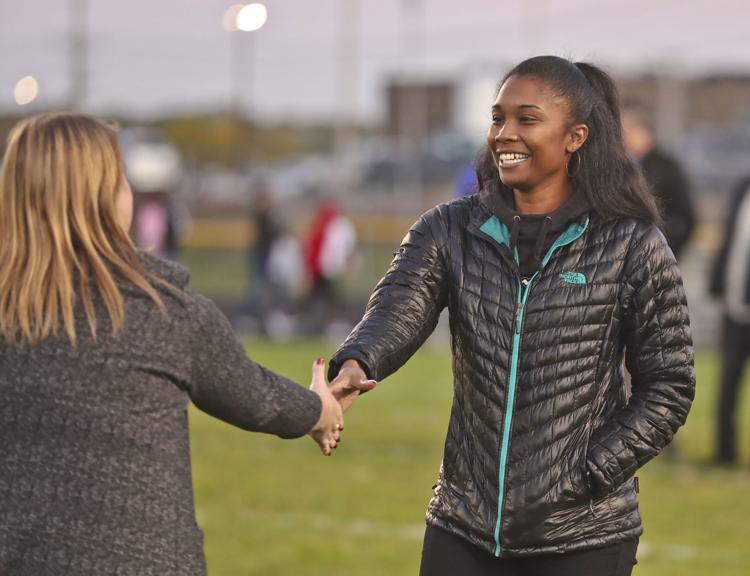 Hall of Fame 17 10.18.19.JPG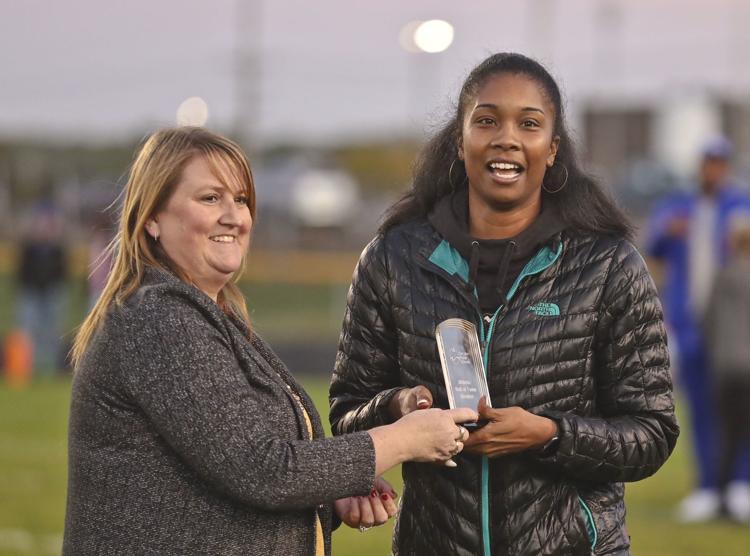 Hall of Fame 18 10.18.19.JPG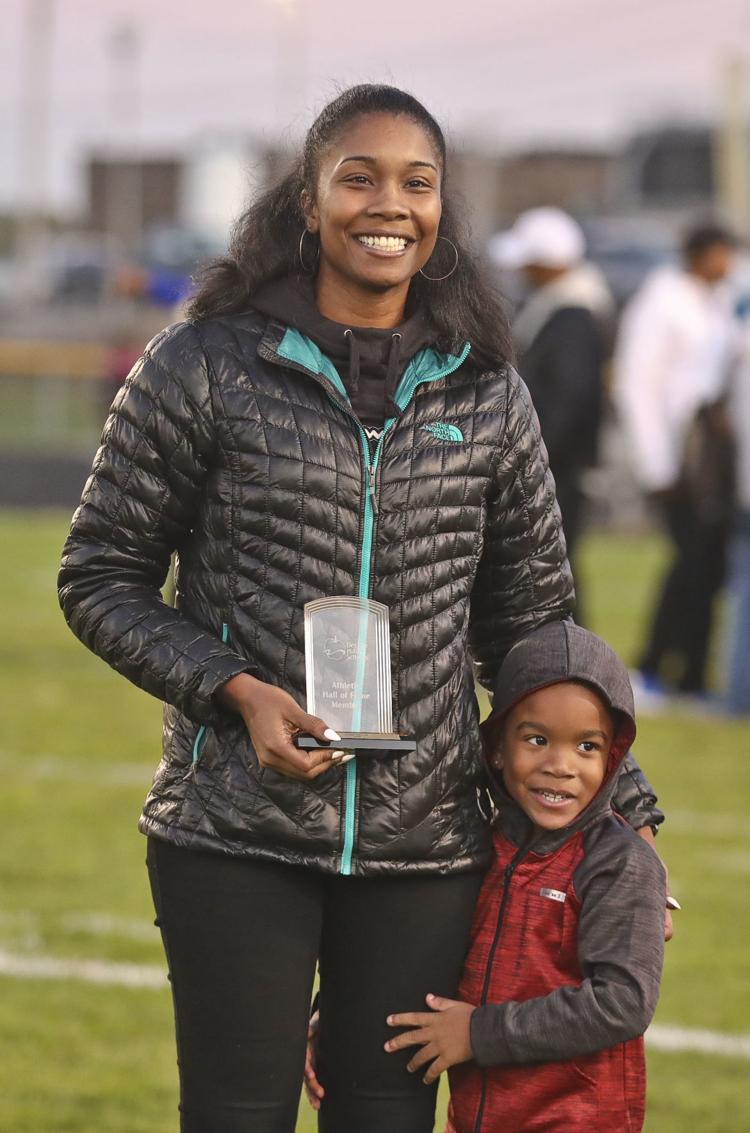 Hall of Fame 19 10.18.19.JPG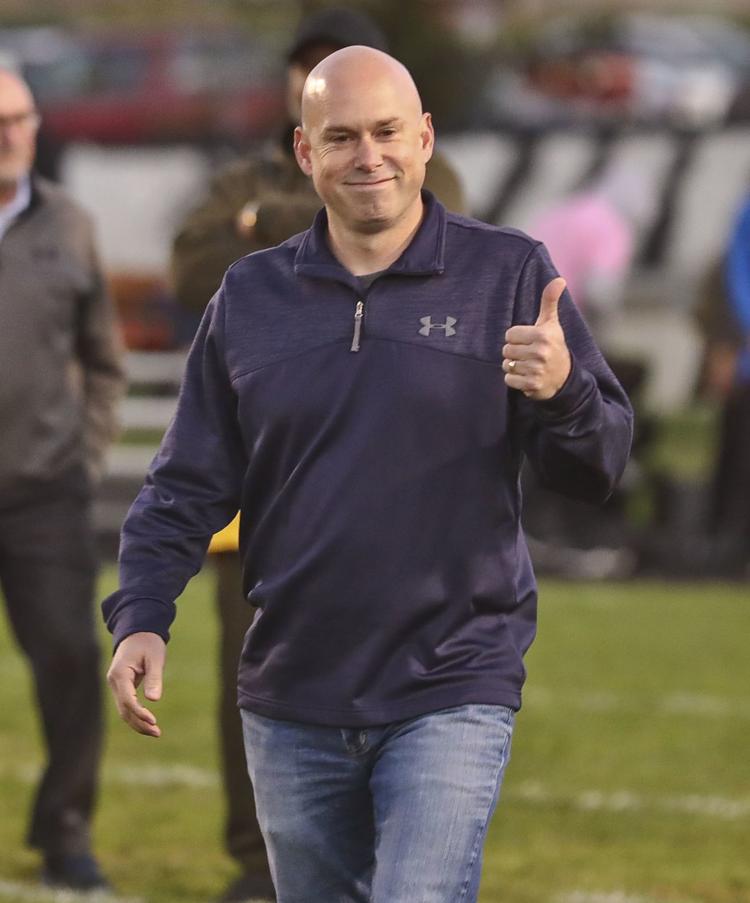 Hall of Fame 20 10.18.19.JPG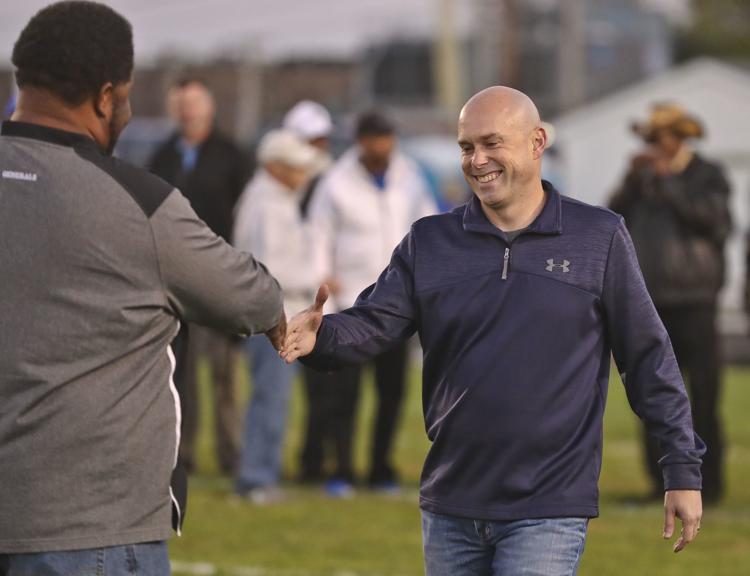 Hall of Fame 21 10.18.19.JPG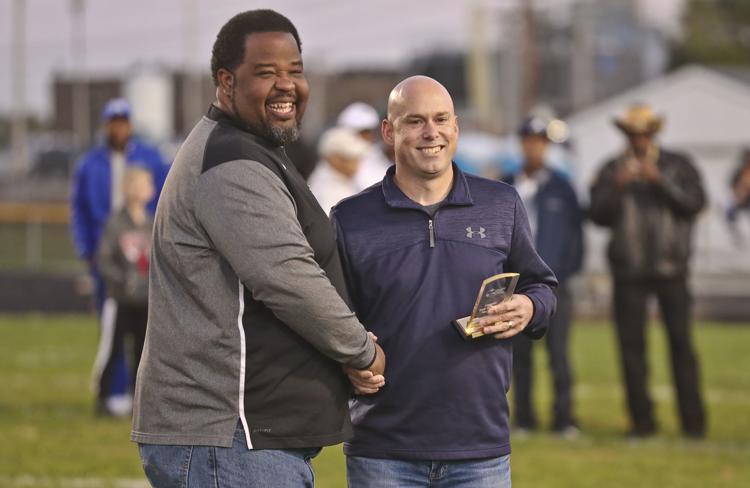 Hall of Fame 22 10.18.19.JPG
Hall of Fame 23 10.18.19.JPG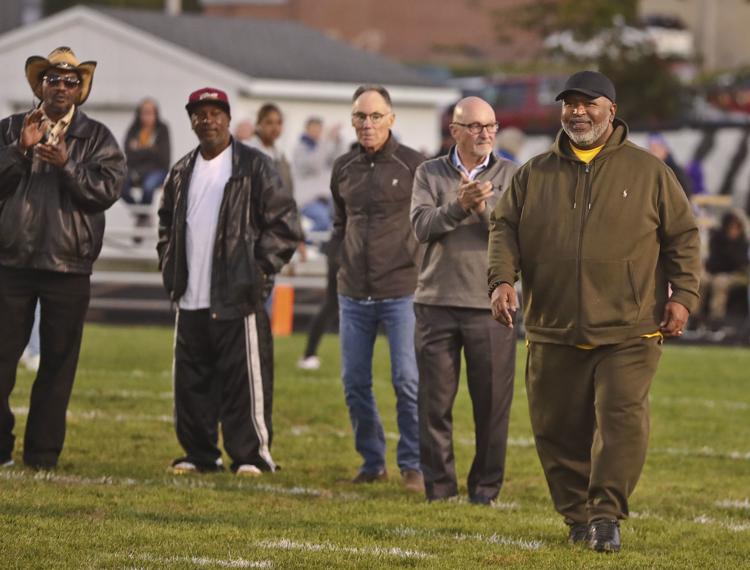 Hall of Fame 24 10.18.19.JPG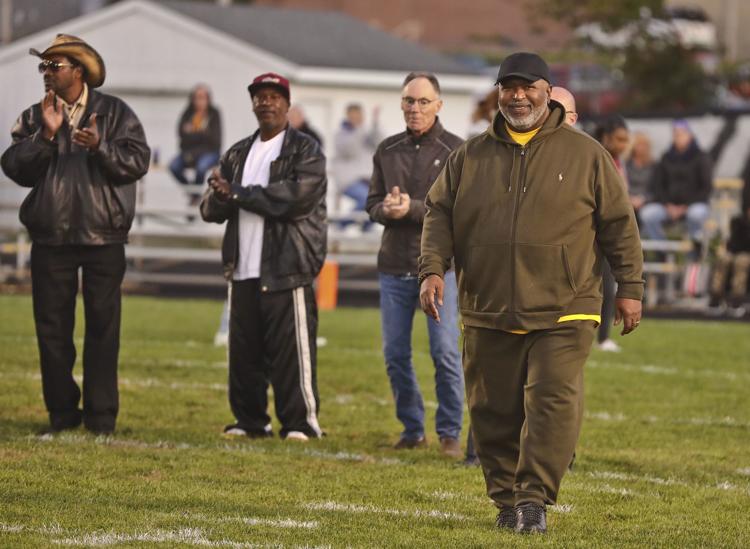 Hall of Fame 25 10.18.19.JPG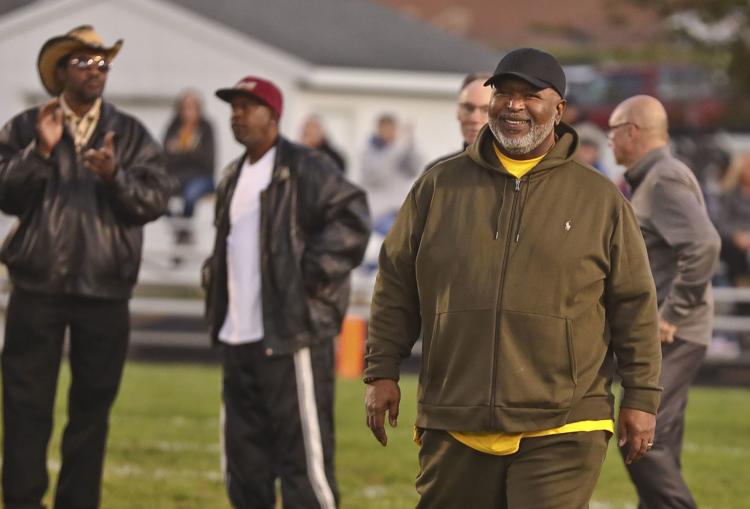 Hall of Fame 26 10.18.19.JPG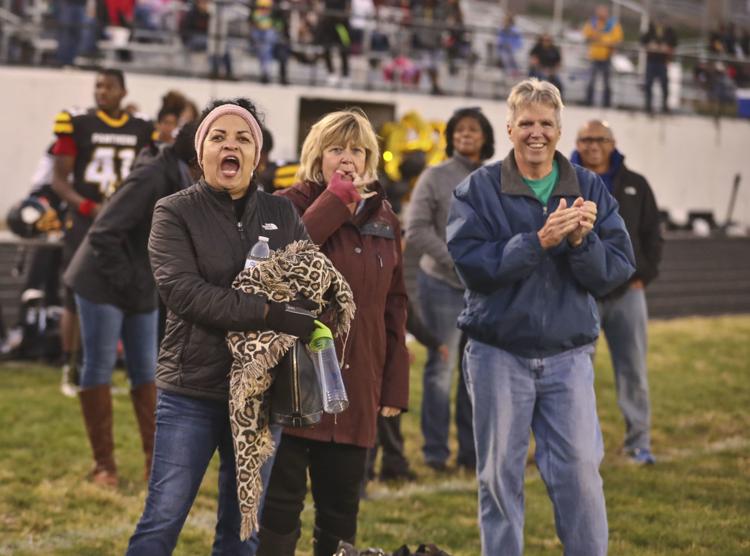 Hall of Fame 27 10.18.19.JPG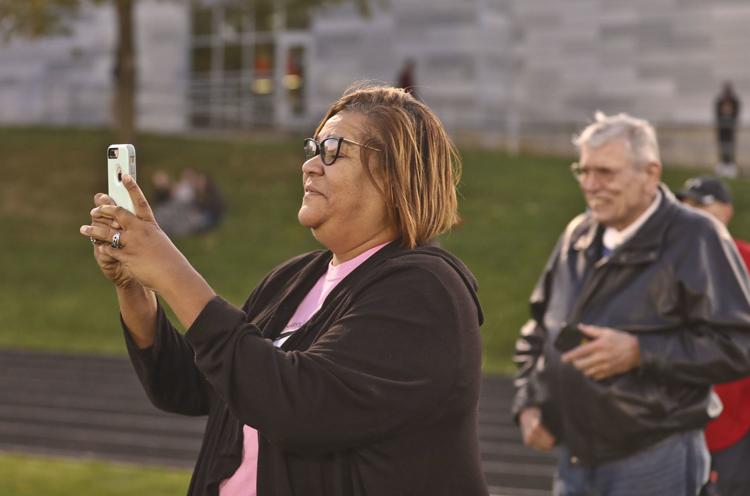 Hall of Fame 28 10.18.19.JPG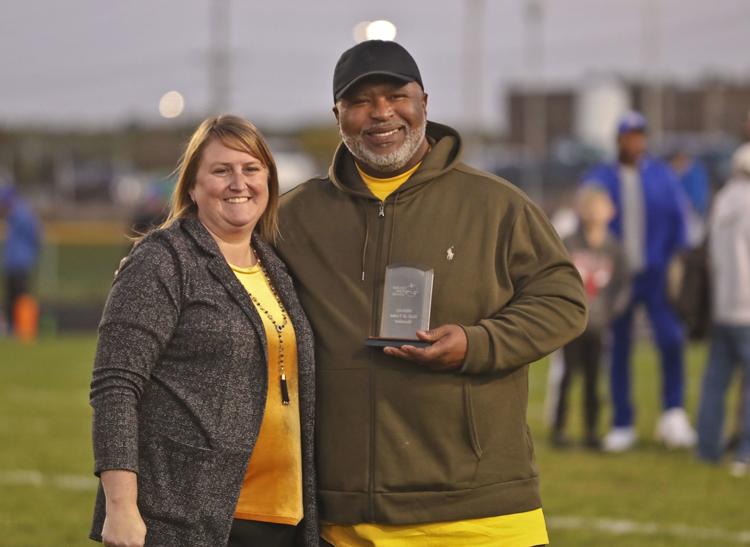 Hall of Fame 29 10.18.19.JPG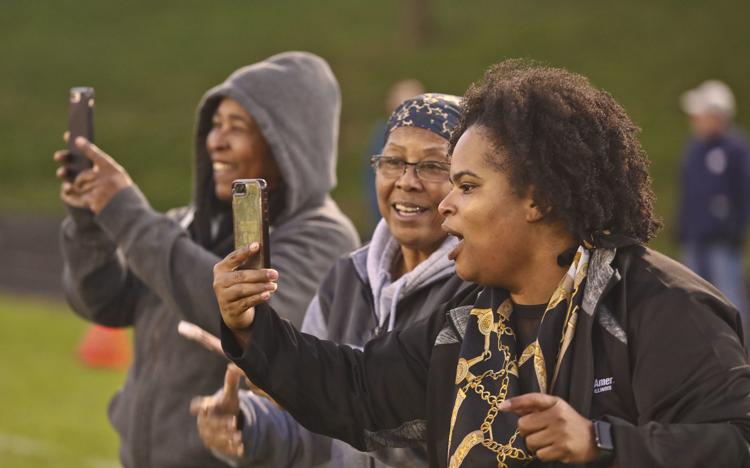 Hall of Fame 30 10.18.19.JPG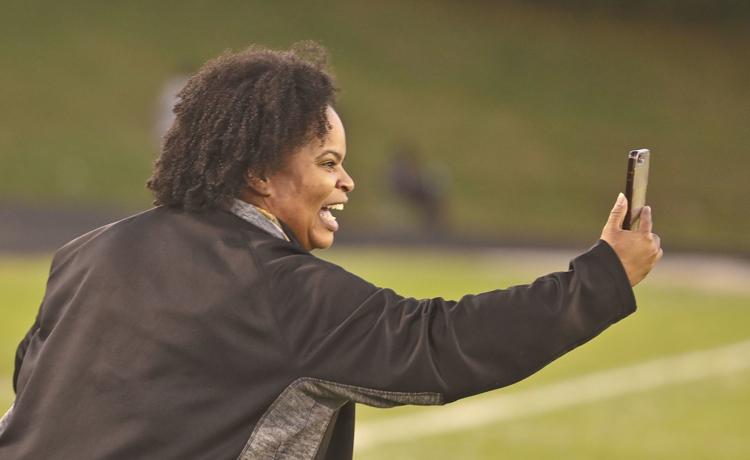 Hall of Fame 31 10.18.19.JPG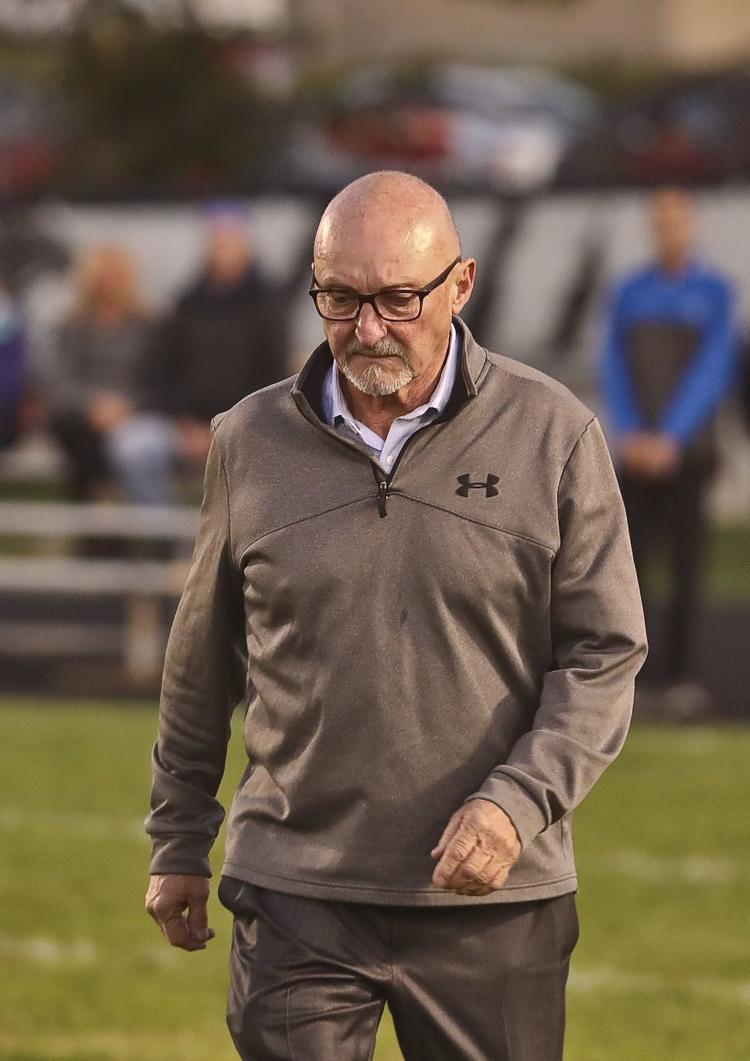 Hall of Fame 32 10.18.19.JPG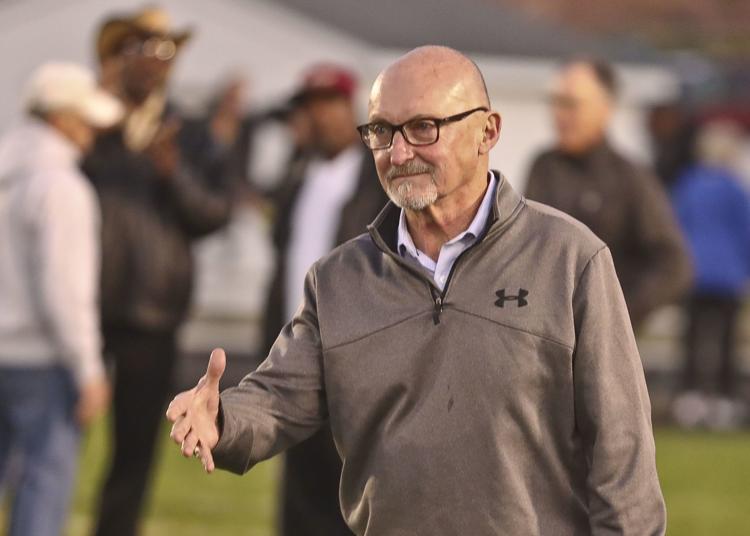 Hall of Fame 33 10.18.19.JPG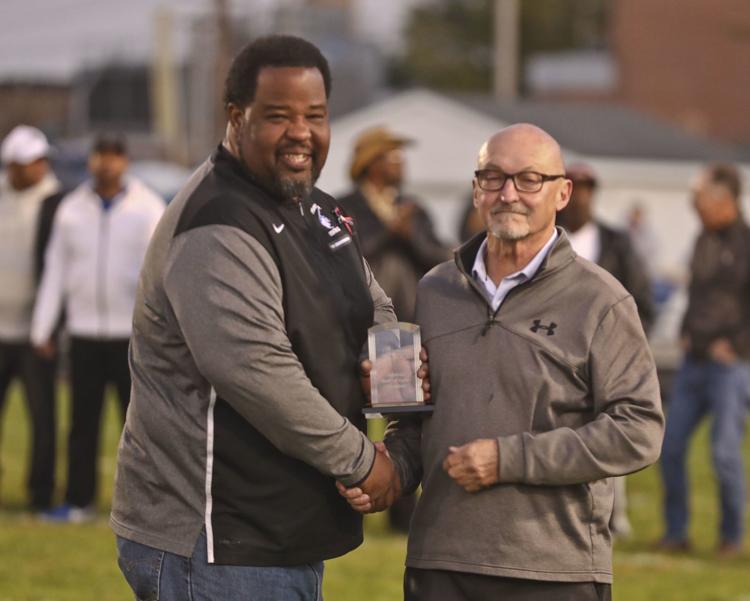 Hall of Fame 34 10.18.19.JPG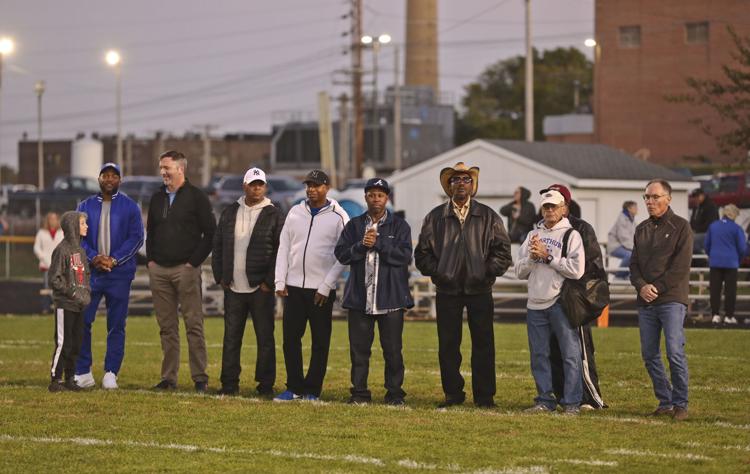 Hall of Fame 35 10.18.19.JPG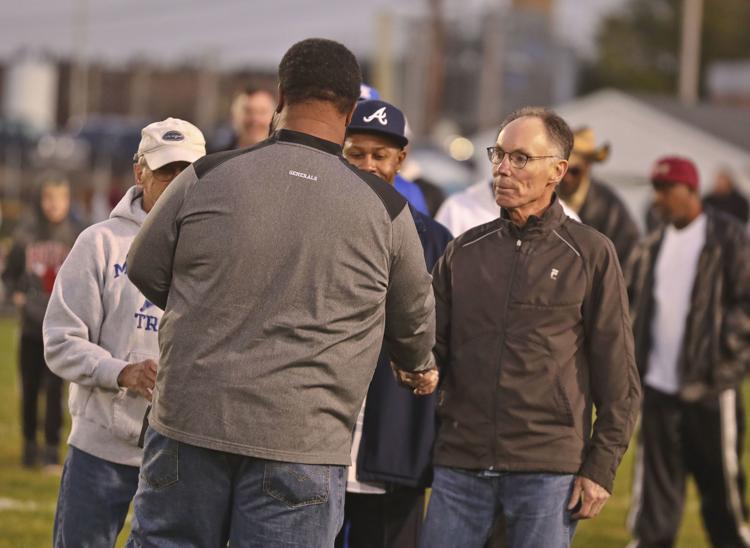 Hall of Fame 36 10.18.19.JPG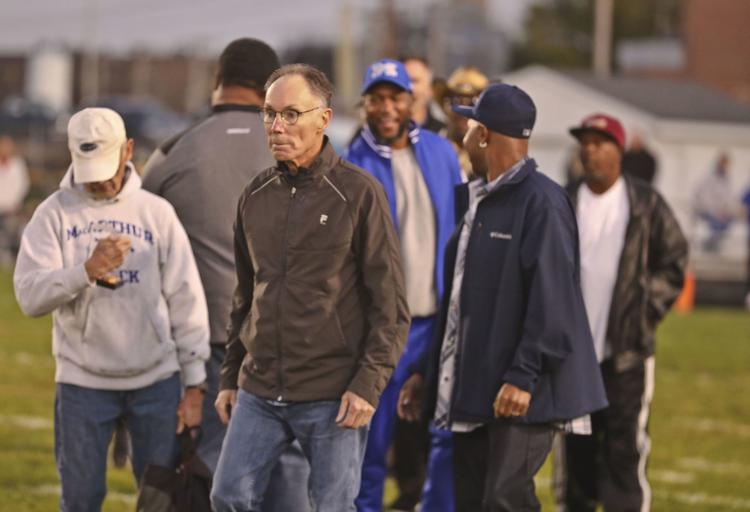 Hall of Fame 37 10.18.19.JPG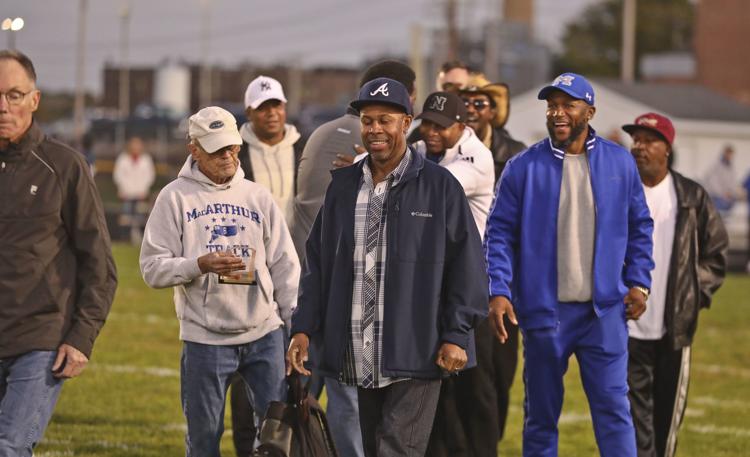 Hall of Fame 38 10.18.19.JPG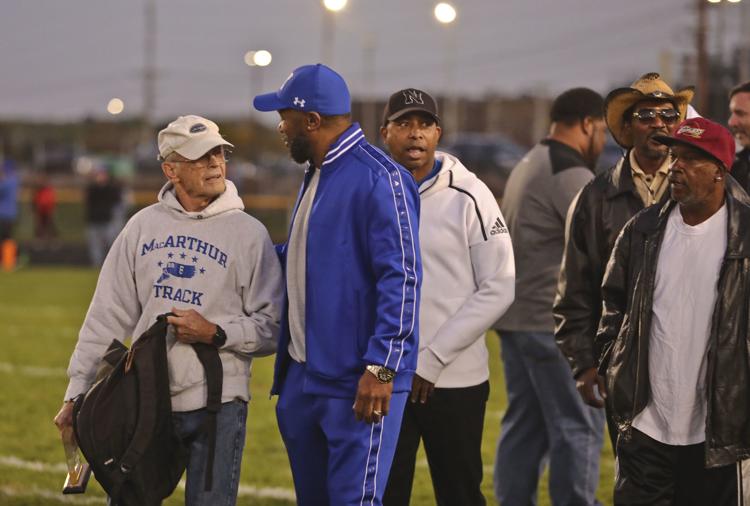 Hall of Fame 39 10.18.19.JPG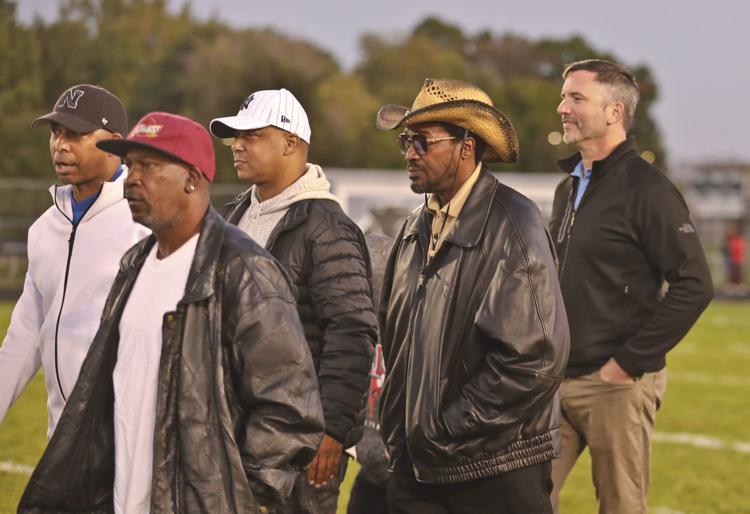 Decatur Athletic Hall of Fame 1 01.11.19.JPG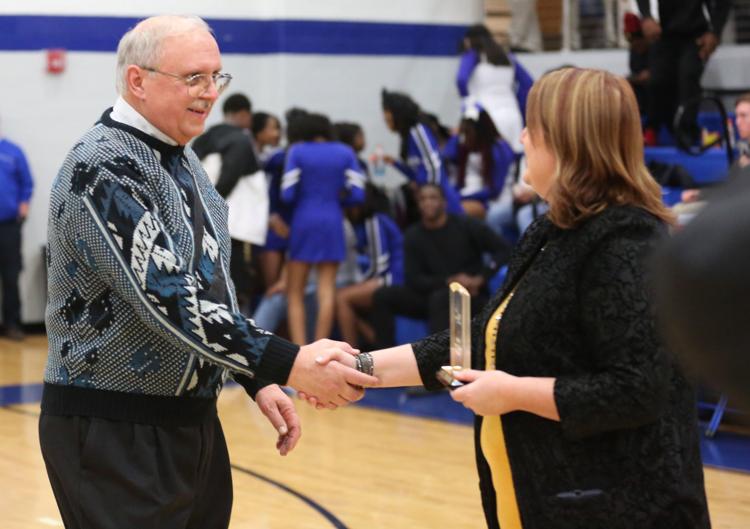 Decatur Athletic Hall of Fame 2 01.11.19.JPG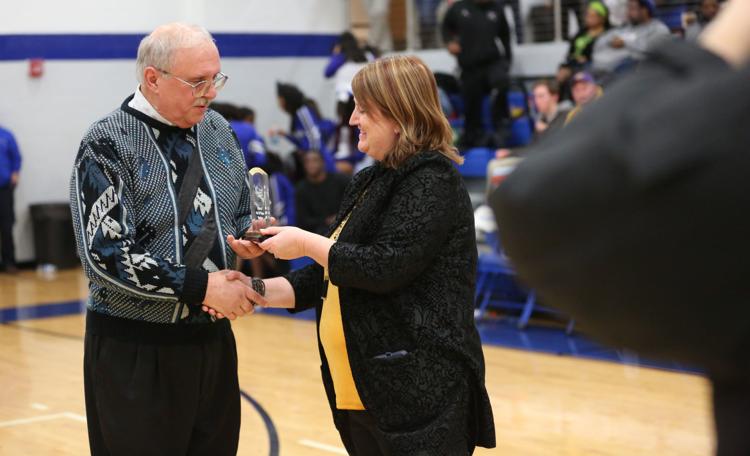 Decatur Athletic Hall of Fame 3 01.11.19.JPG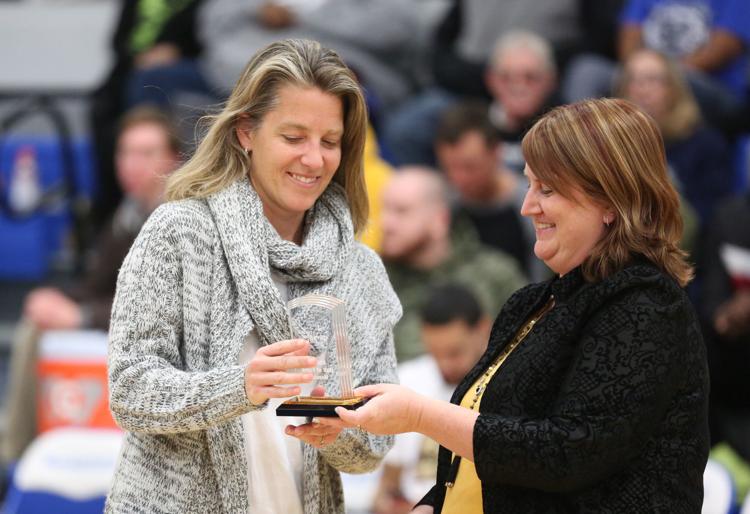 Decatur Athletic Hall of Fame 4 01.11.19.JPG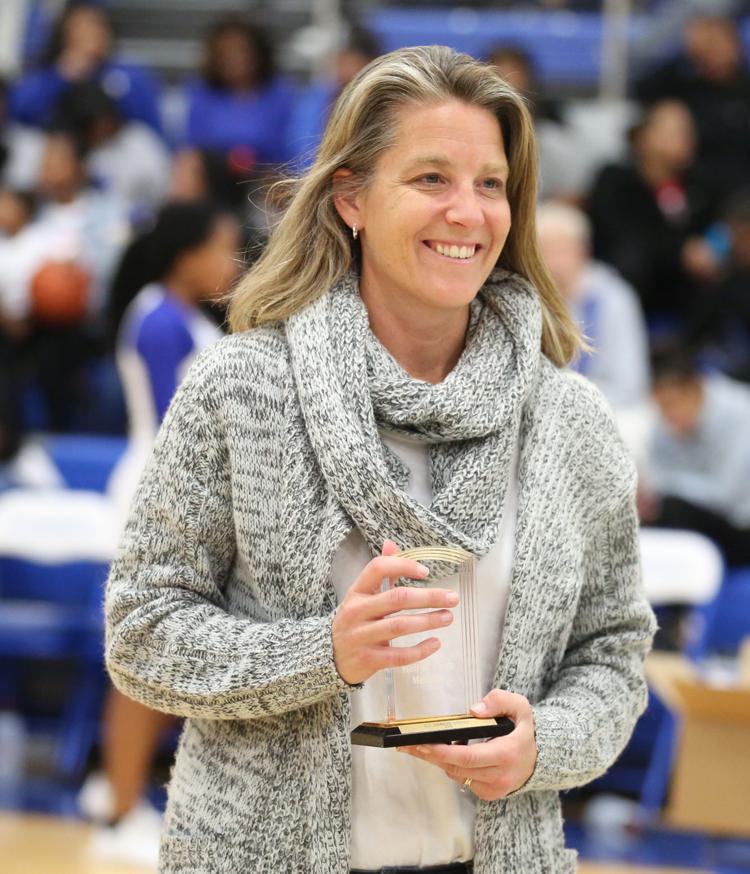 Decatur Athletic Hall of Fame 5 01.11.19.JPG
Decatur Athletic Hall of Fame 6 01.11.19.JPG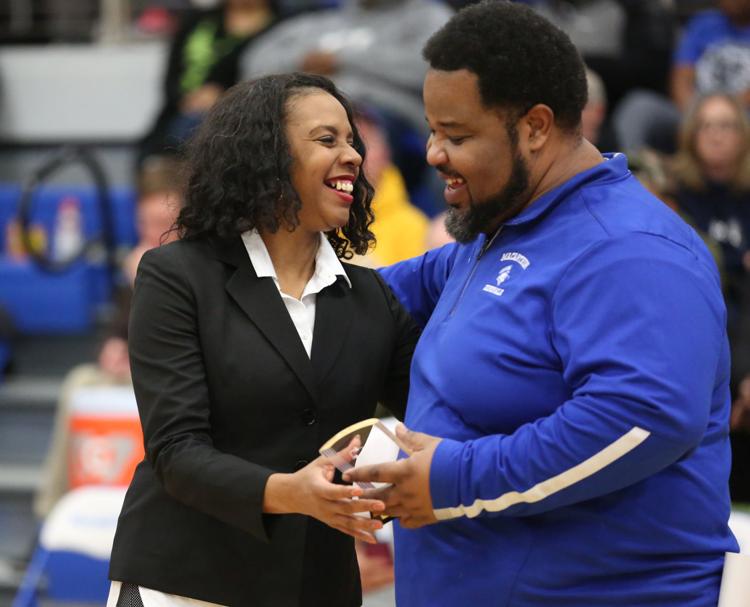 Decatur Athletic Hall of Fame 7 01.11.19.JPG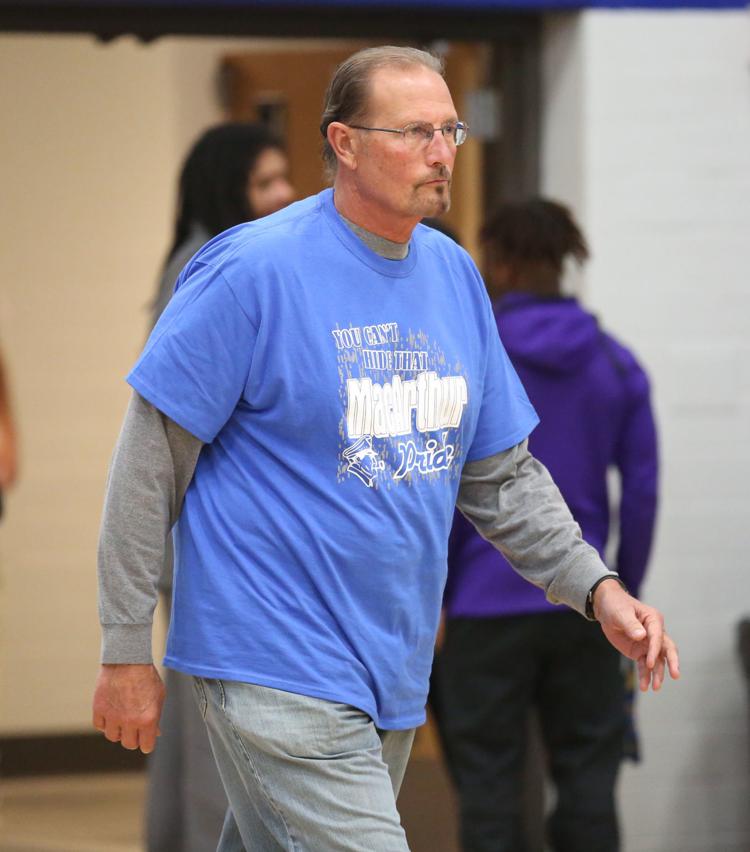 Decatur Athletic Hall of Fame 8 01.11.19.JPG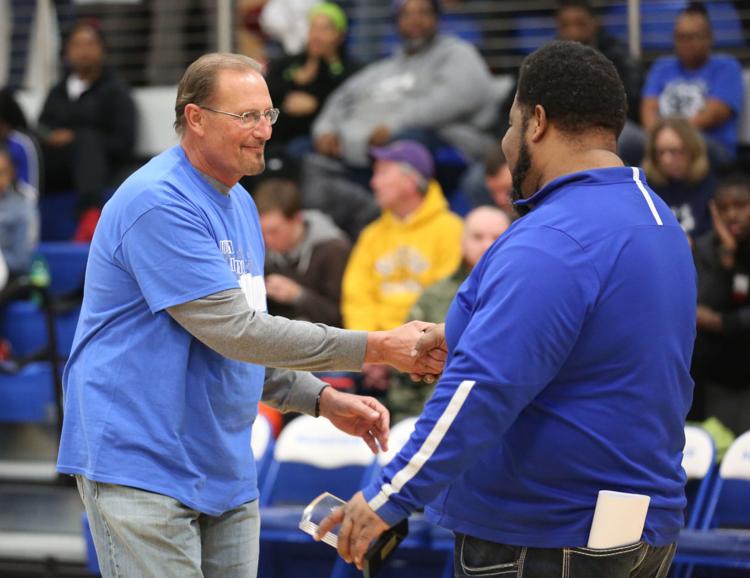 Decatur Athletic Hall of Fame 9 01.11.19.JPG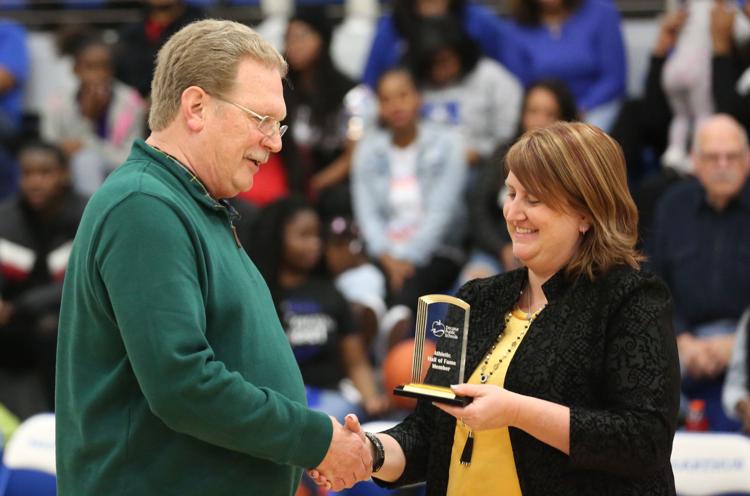 Decatur Athletic Hall of Fame 10 01.11.19.JPG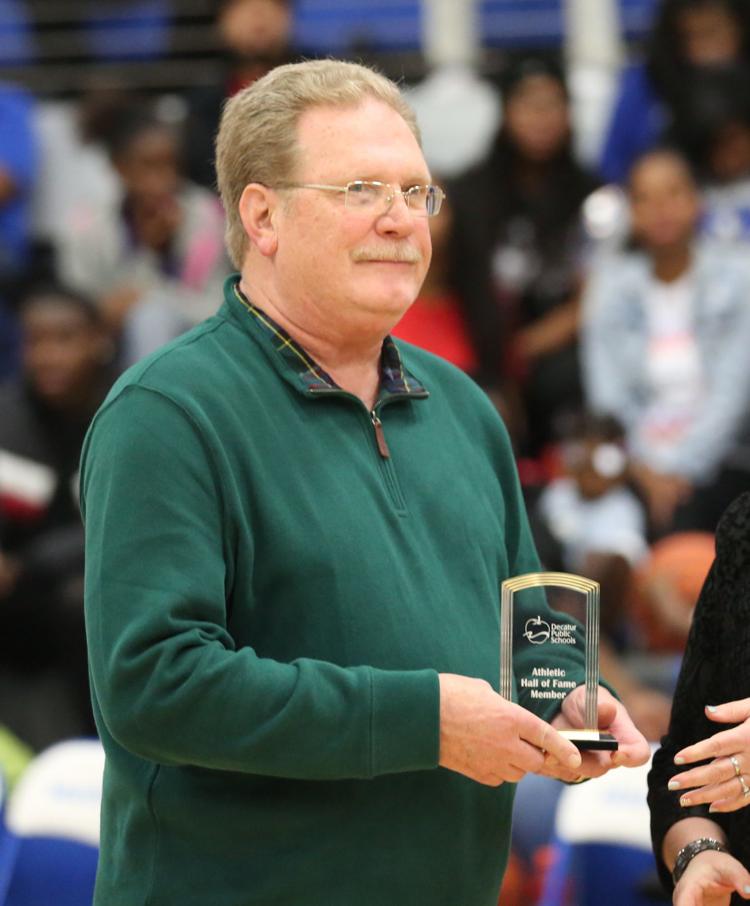 Decatur Athletic Hall of Fame 11 01.11.19.JPG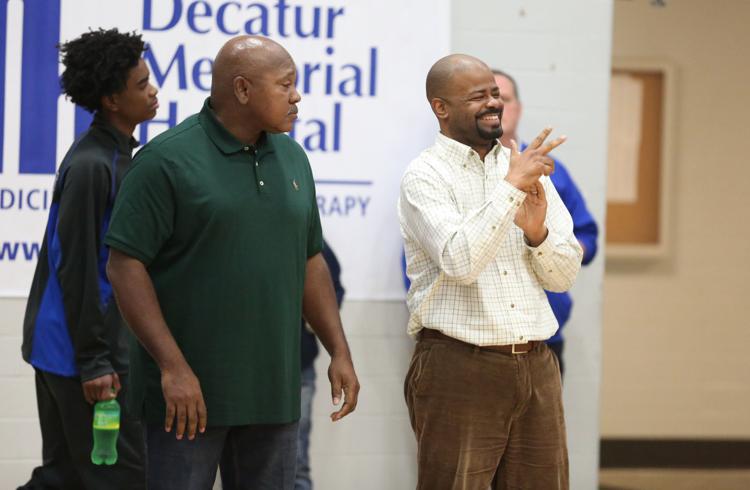 Decatur Athletic Hall of Fame 12 01.11.19.JPG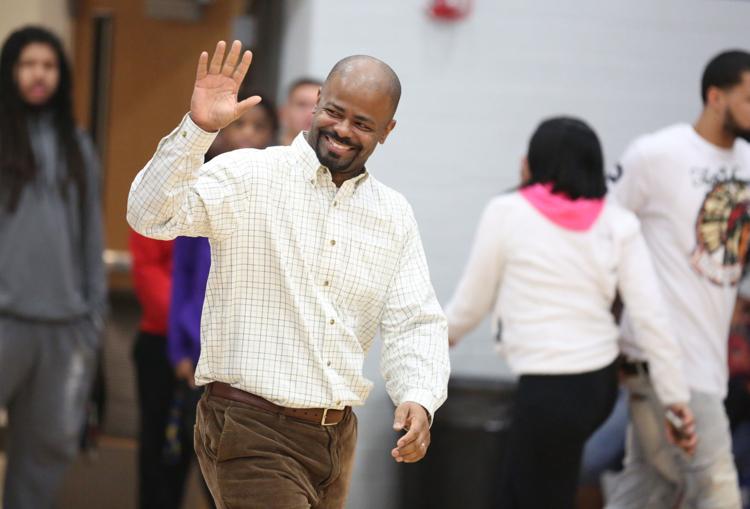 Decatur Athletic Hall of Fame 13 01.11.19.JPG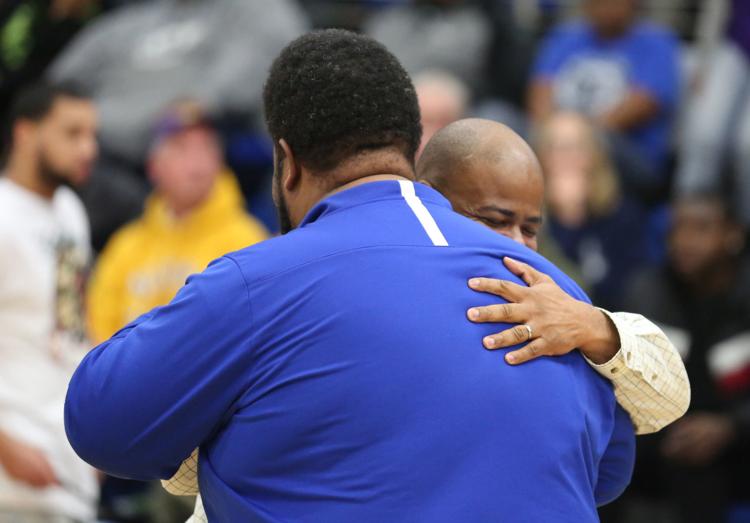 Decatur Athletic Hall of Fame 14 01.11.19.JPG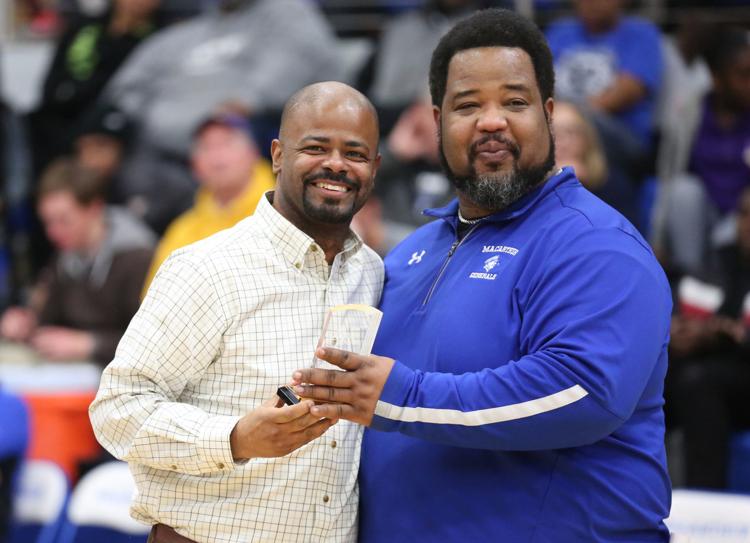 Decatur Athletic Hall of Fame 15 01.11.19.JPG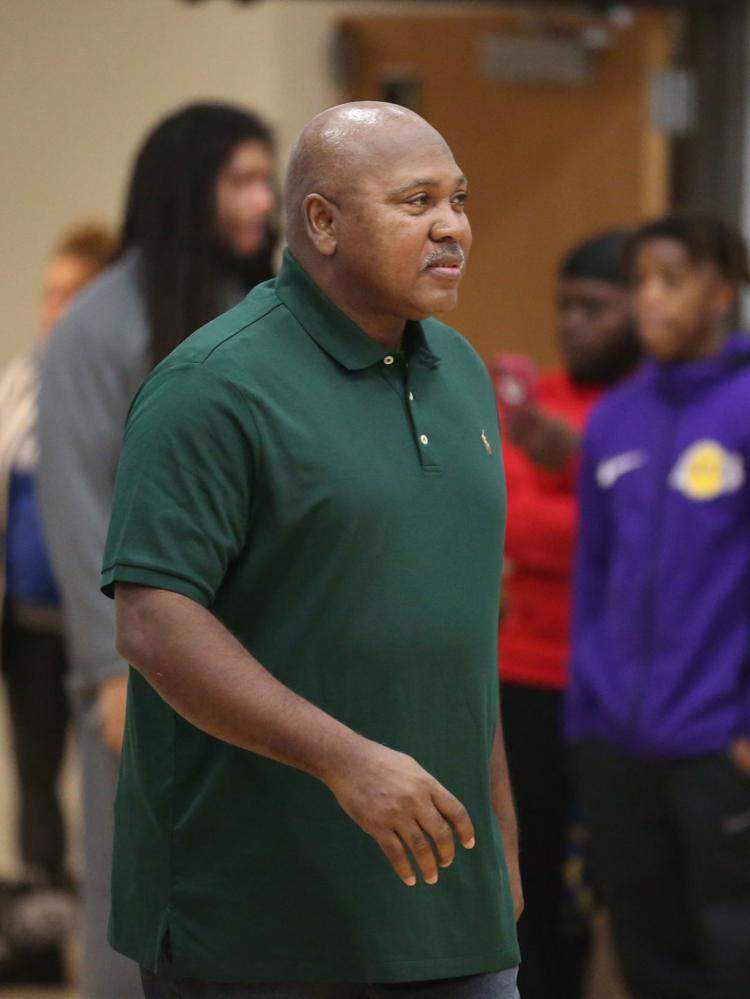 Decatur Athletic Hall of Fame 16 01.11.19.JPG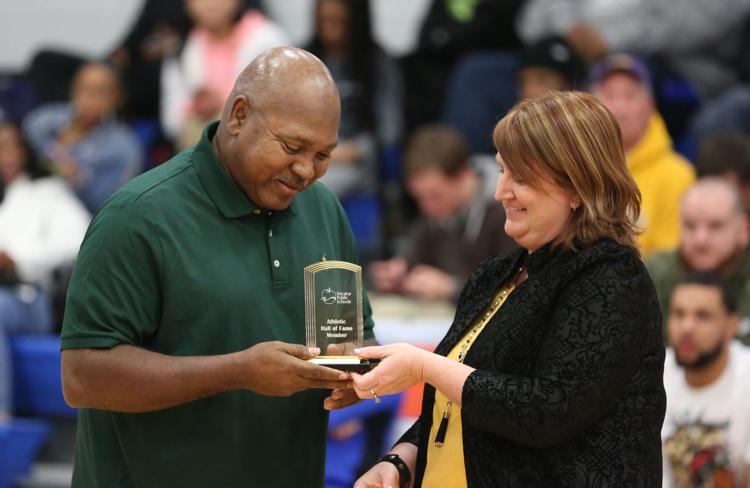 Decatur Athletic Hall of Fame 17 01.11.19.JPG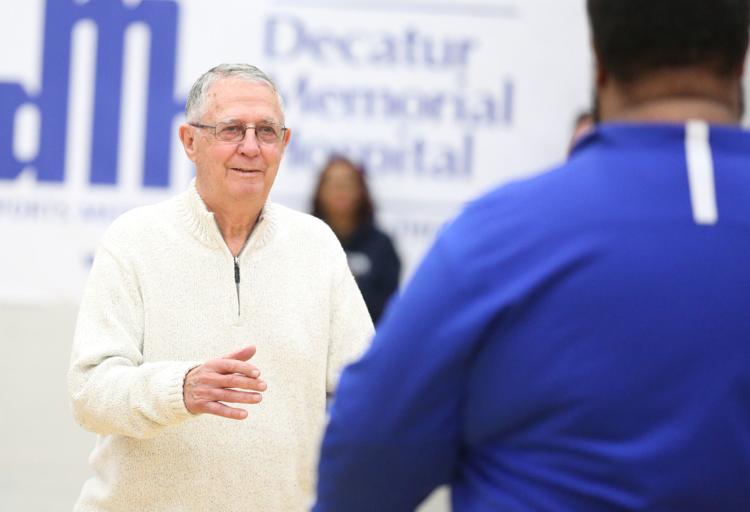 Decatur Athletic Hall of Fame 18 01.11.19.JPG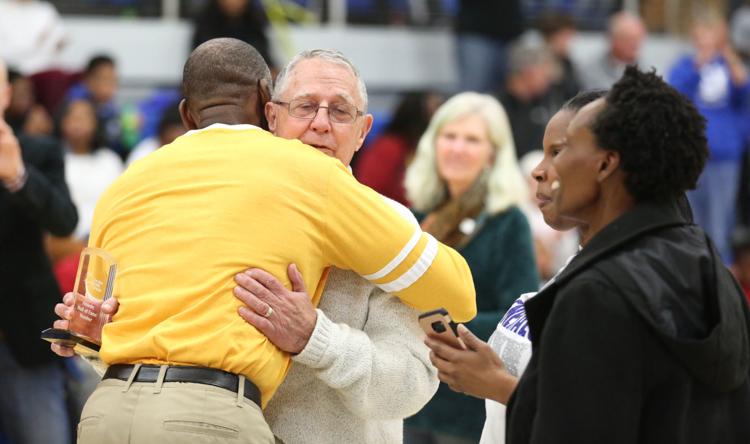 Decatur Athletic Hall of Fame 19 01.11.19.JPG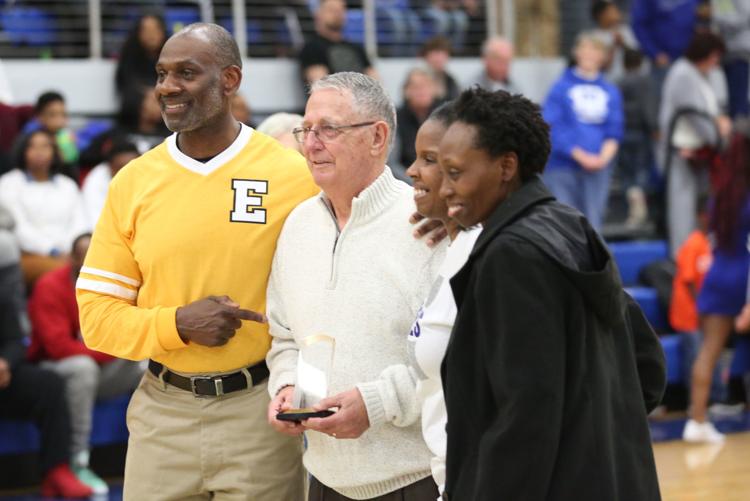 Decatur Athletic Hall of Fame 20 01.11.19.JPG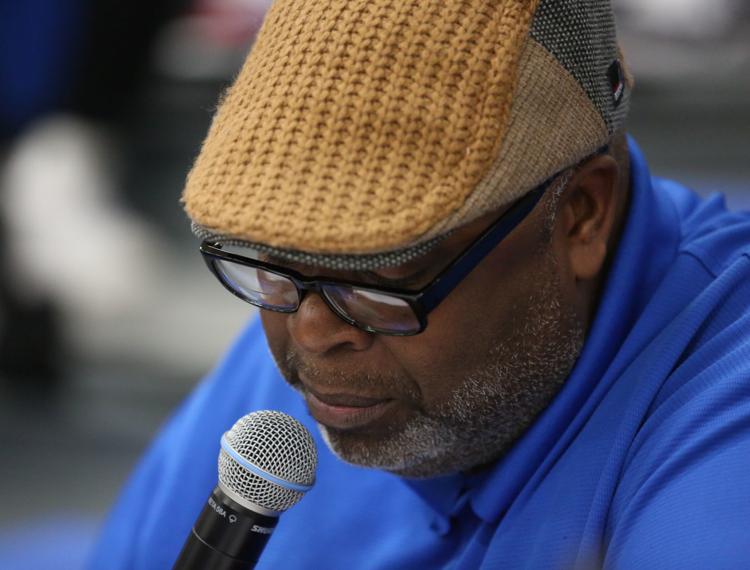 Decatur Athletic Hall of Fame 21 01.11.19.JPG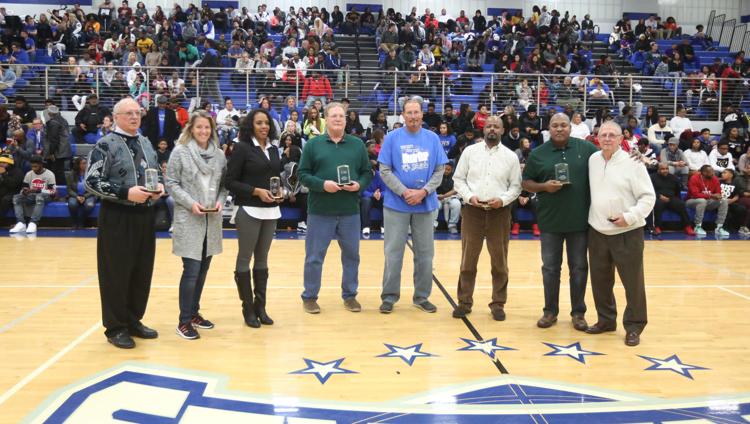 Don Spain, Eisenhower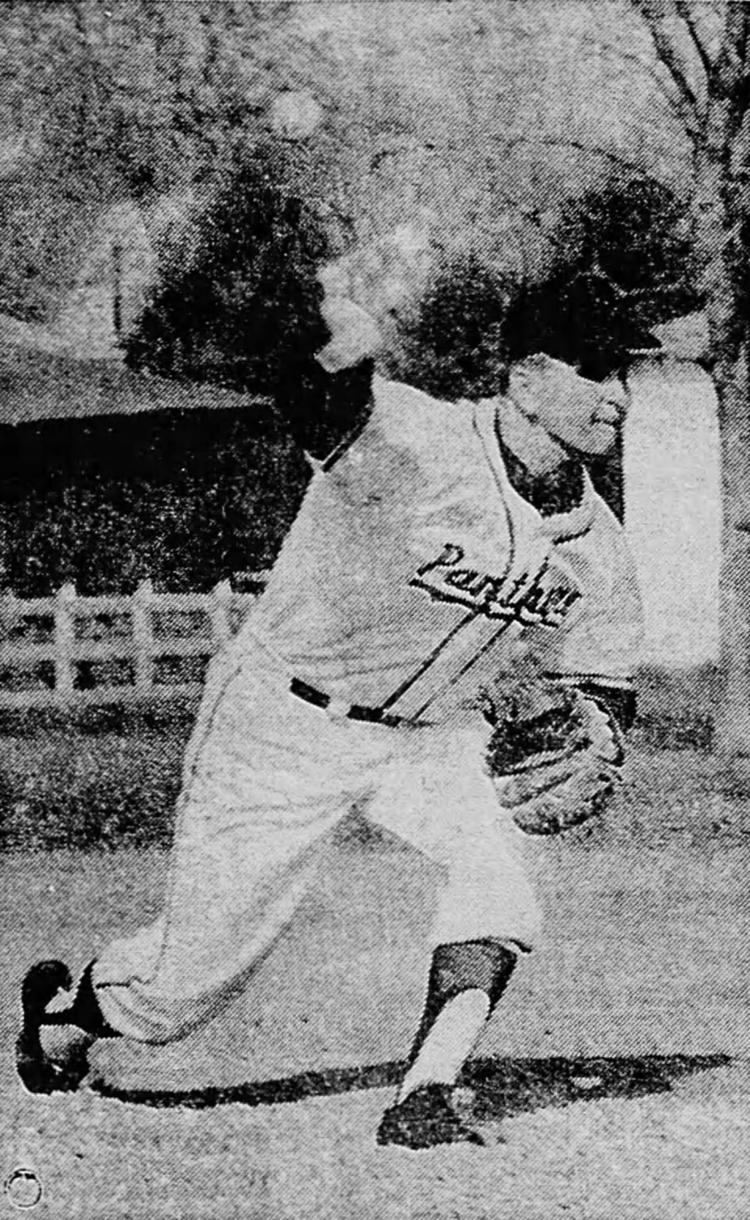 Michael Clevenger, MacArthur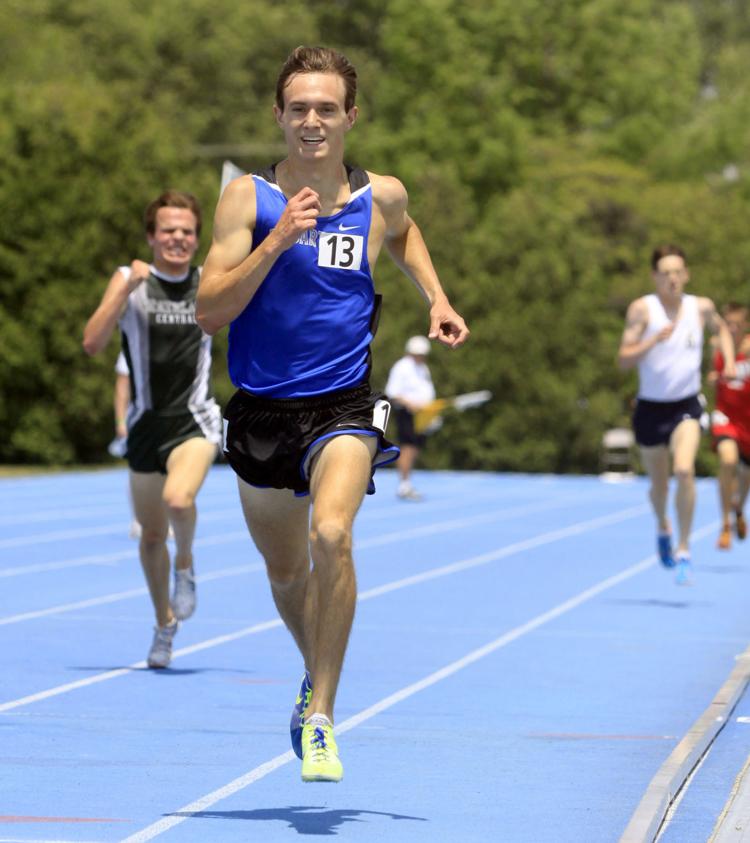 Raisa Taylor, Eisenhower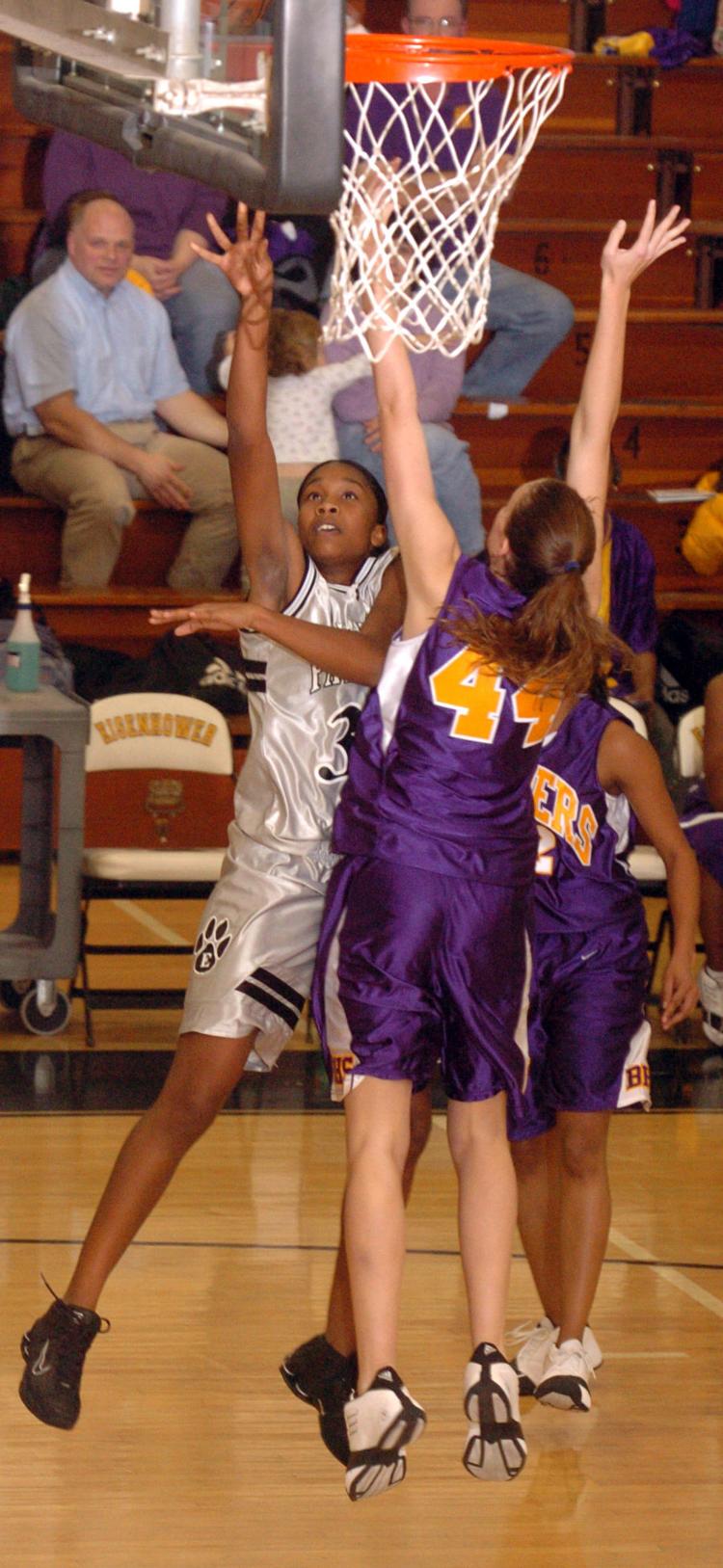 Emily Price, Eisenhower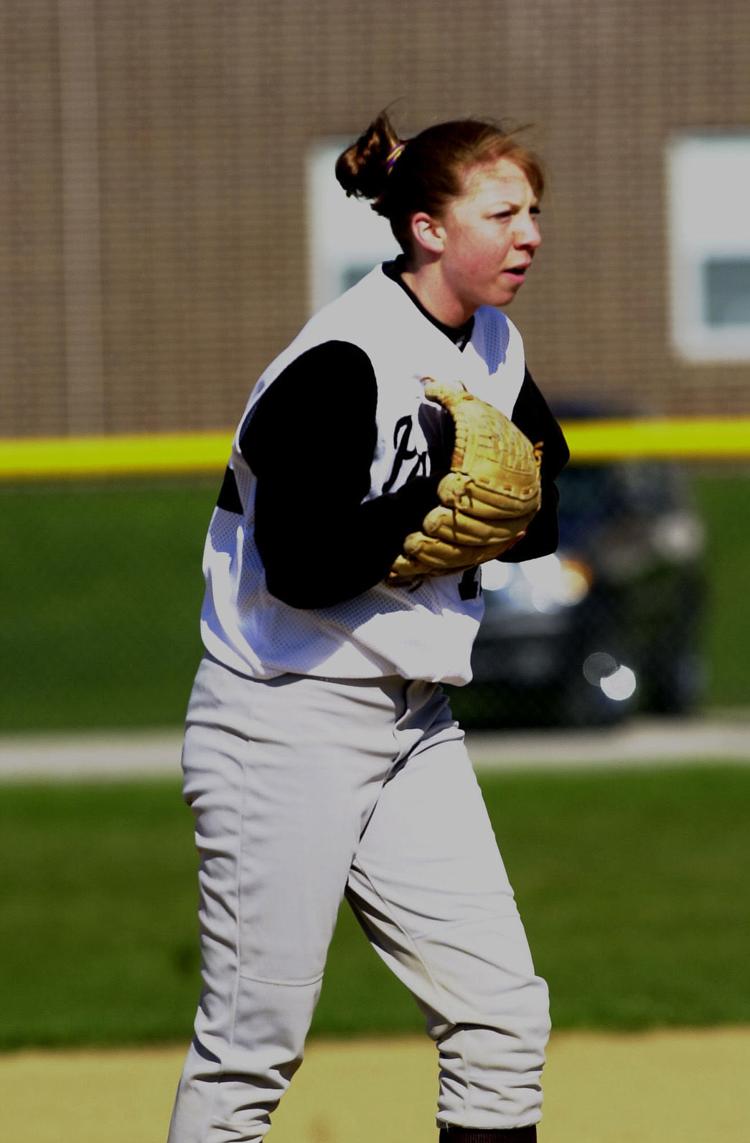 Jad Mason, MacArthur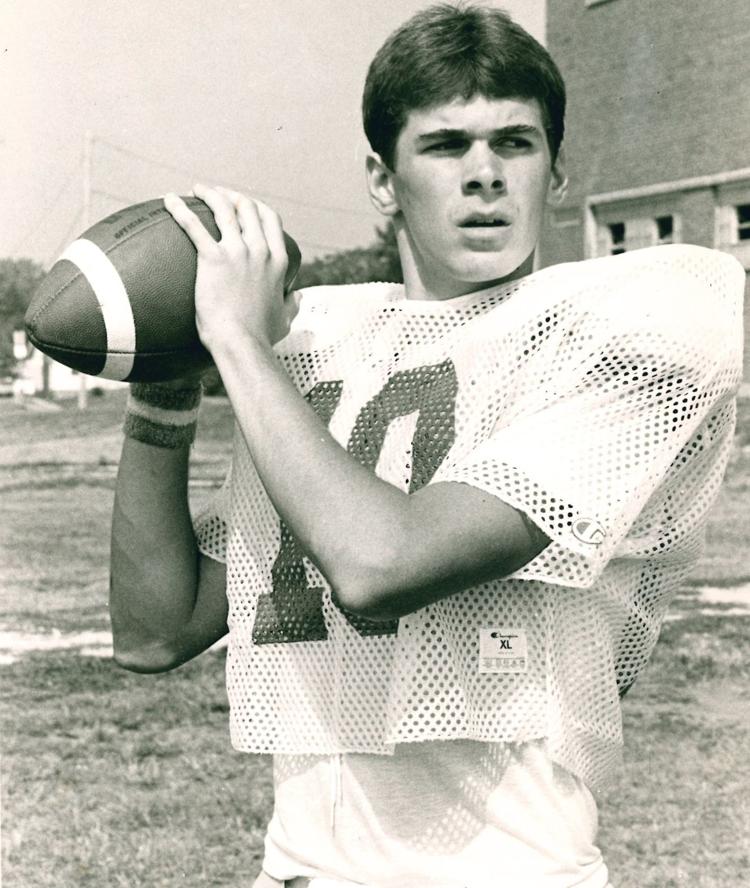 Ty Mason, MacArthur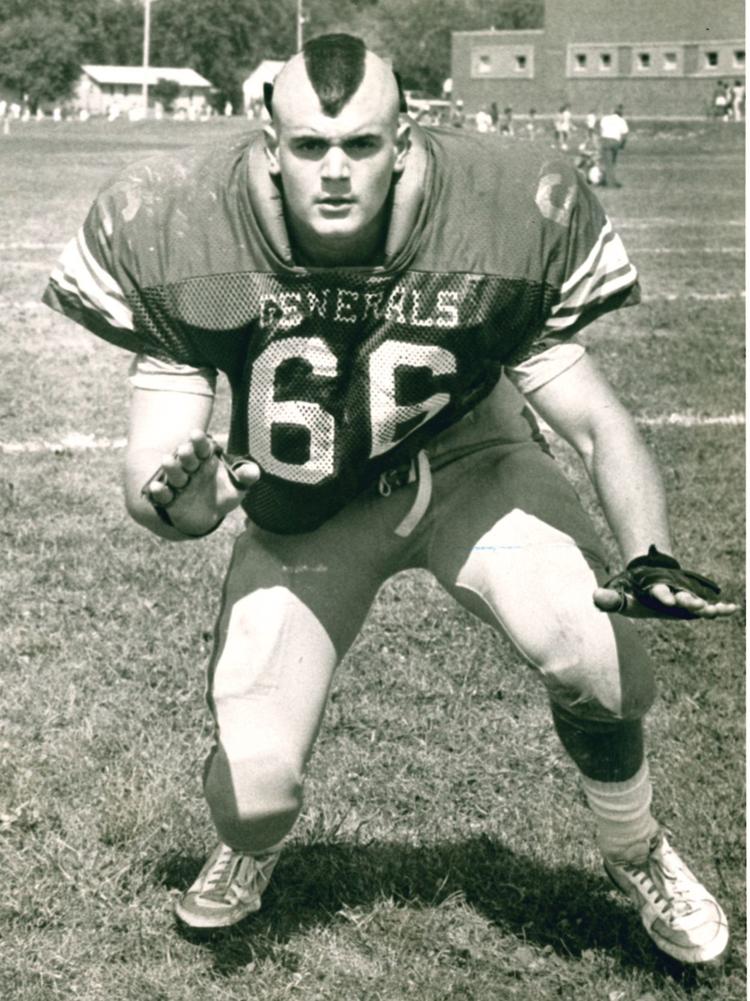 James Wills, Lakeview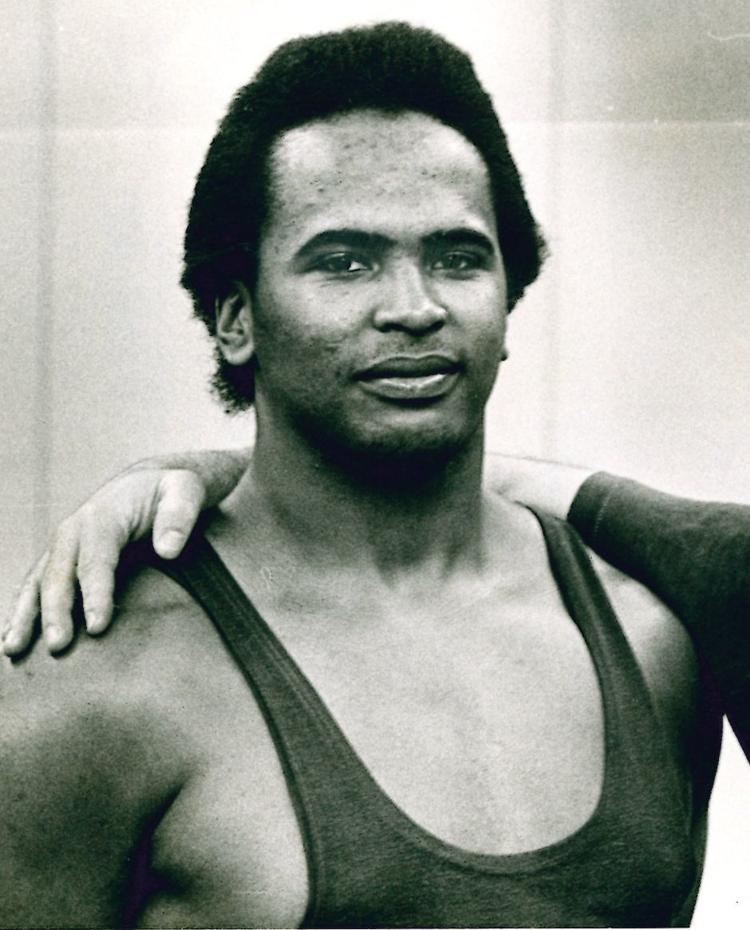 Paula Keller Holtman, Stephen Decatur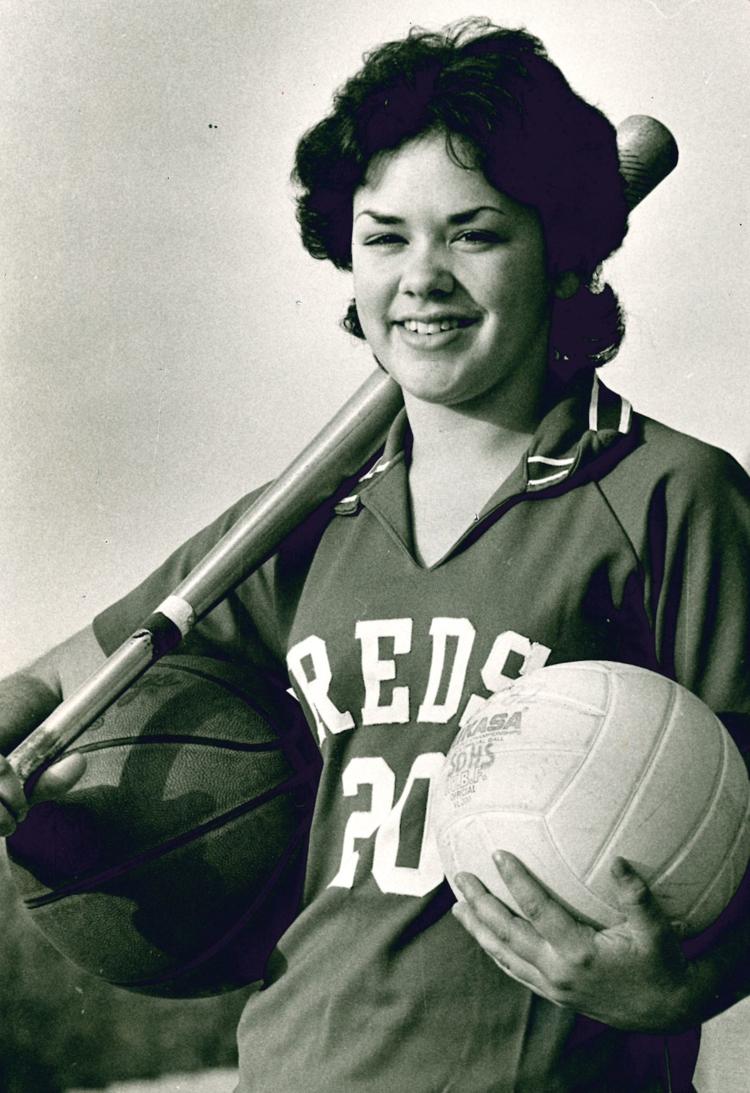 Greg Watchinski, Stephen Decatur
Mike Larson, Lakeview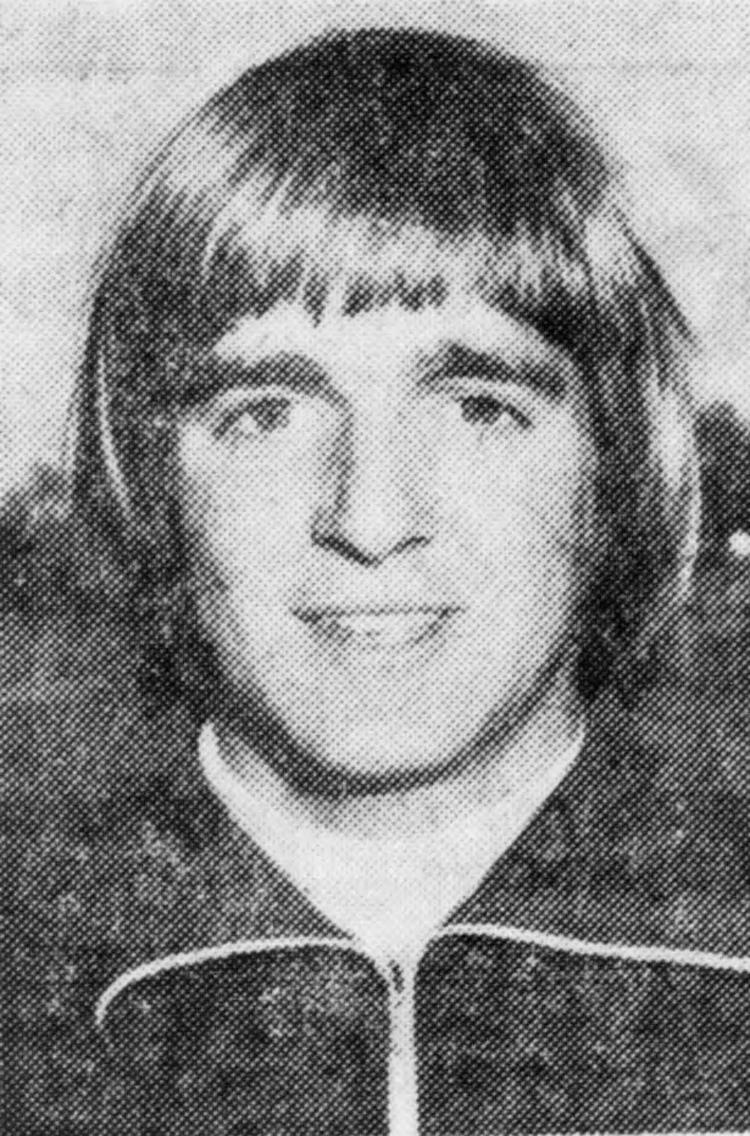 Mike Wilks, Eisenhower and MacArthur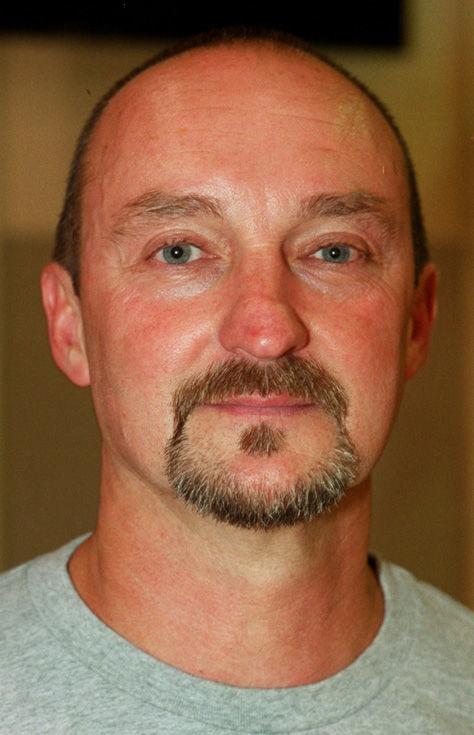 MacArthur 1986 boys track team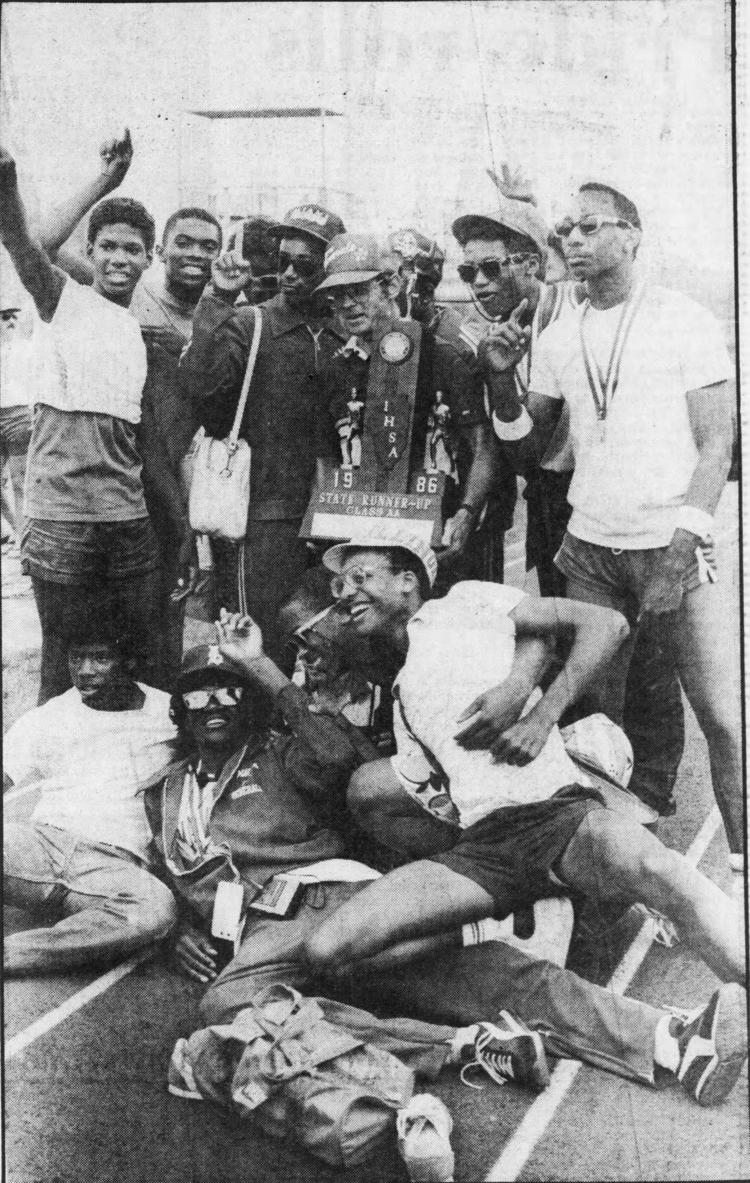 Contact Justin Conn at (217) 421-7909. Follow him on Twitter: @jconnHR