GALESBURG — Jan Bowers of Lincoln fired a final-round 75 on Thursday to successfully defend her title in the 51st Illinois Women's Senior Stat…
A viewer's guide to the 120th US Open golf tournament. Everything you need to know as play tees off Thursday.
MAMARONECK, N.Y. (AP) — Dustin Johnson had never been to Winged Foot until this week for the U.S. Open, or so he thought.
The Decatur Men's Golf Association's annual 2 Man Tournament will be held on Aug. 22-23 at Hickory Point and Red Tail Run golf courses.
Although it looks a bit different this year, the 102nd edition of the PGA Championship is underway in Harding Park in San Francisco. Here's a …
Dave White won his eighth men's city championship on Sunday and has won in four different decades. He's two shy of Bob Scherer's record of 10.
DUBLIN, Ohio — Jack Nicklaus revealed Sunday during the CBS telecast of the Memorial that he and his wife tested positive for the coronavirus …
The last three days revealed some talented area golfers in the  Bloomington-Normal Two-Man Best Position Golf Tournament at the Den at Fox Cre…
DECATUR — The Decatur Park District and Decatur Men's Golf Association announced the schedules for the rest of the year will be played after t…
Golf is poised to tinker and test, like a caffeinated scientist in a lab coat hustling from beaker to Bunsen burner. For five weeks, the PGA T…
Golfers will be back in foursomes and allowed to ride in carts beginning Friday during Phase 3 of "Restore Illinois."
Michael Jordan won't be on our televisions Sunday after five weeks of reliving his greatness. Instead, it will be another icon, Tiger Woods, t…
CHICAGO - Kevin Streelman has been doing the stay-at-home dad thing, such as comforting daughter Sophia as she watched little brother Rhett ge…
Kevin Streelman has been doing the stay-at-home dad thing, such as comforting daughter Sophia as she watched little brother Rhett get a buzz cut.
FORT WORTH, Texas - The PGA Tour unveiled a detailed, 37-page health and safety plan outlining the protocols and measures that will be taken a…
After not seeing a golfer on his course in April because of the COVID-19 pandemic, Ironwood Golf Course manager/PGA professional Craig Onsrud …
Chad Burrus plays a lot of golf, but not many rounds have worn him down like the one he played Friday.
Illinois gives golfers a break and opens state courses during the coronavirus.
Anyone wishing to hit a Bloomington-Normal public golf course on Friday when they are reopened after a five-week hiatus because of the coronav…
Golfers like to joke they've been social distancing for years: They hit a weak slice that lands in the right rough while their playing partner…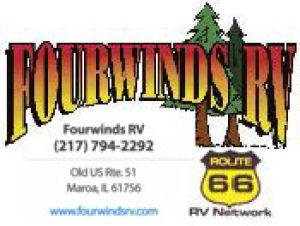 Tanzyus Logan Funeral Service and Care
The Decatur Park District announced in a statement Friday its plans to reopen golf courses.
Like finding a ball that was thought to be lost off the tee, Illinois golfers got some good news Thursday: Courses may open May 1 under "stric…
Illinois golfers can get their fix by going east to Indiana, west to Iowa or Missouri or, starting Friday, north to Wisconsin.
The British Open is canceled. The Masters has been postponed until two weeks before Thanksgiving. The PGA Championship has been temporarily mo…
INZAI CITY, Japan — Tiger Woods shrugged off an early bogey Monday to win the Zozo Championship and tie Sam Snead's PGA Tour record of 82 victories.
The next Ryder Cup starts in 360 days, the perfect occasion for the opposing captains to meet Tuesday at Whistling Straits and share absolutel…
JACKSON, Miss. (AP) — Tom Hoge felt relieved to make his way back to the PGA Tour. He is starting the new season with a clear head, no stress …