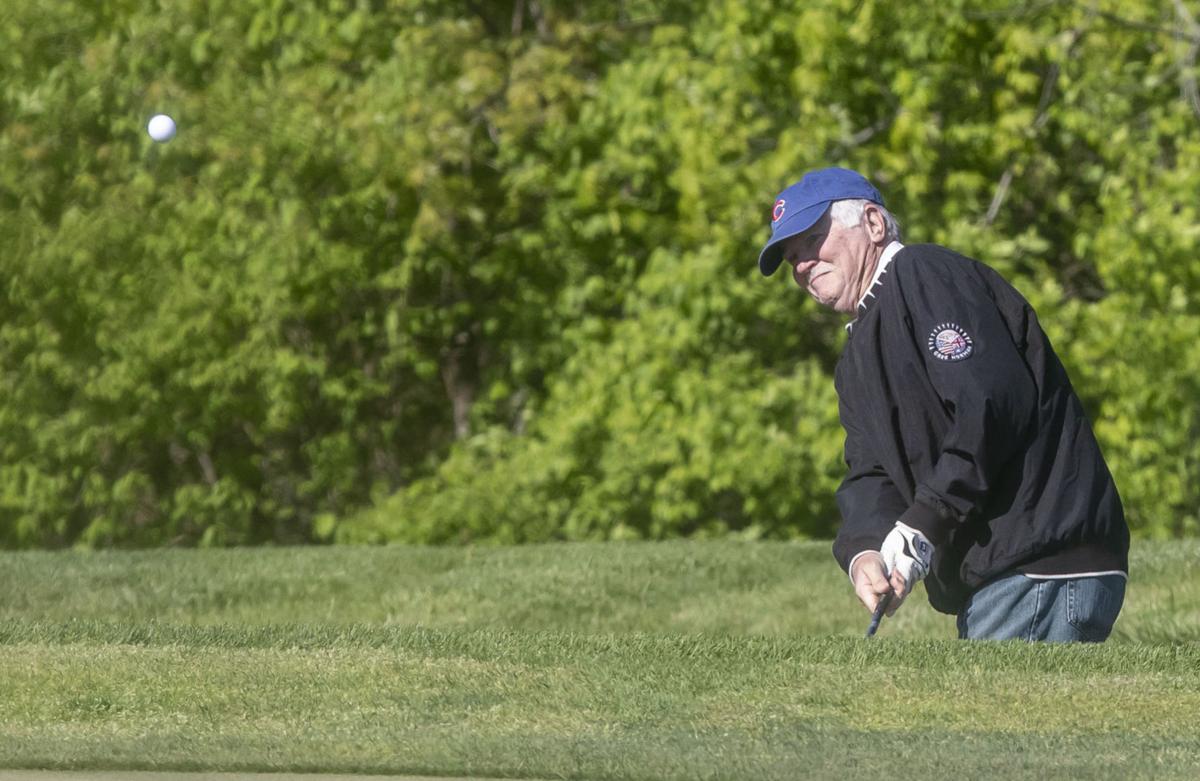 BLOOMINGTON — Jason Wingate, the director of golf for the City of Bloomington's three courses, knows Friday will seem like the start of a new season.
"It will be feeling like we're getting overrun," he said. "It will be great."
Golf courses in Central Illinois and throughout the state figure to be getting back to what they normally look like heading into the summer. While several restrictions remain because of the COVID-19 pandemic, many put in place at the start of May have been eased by Illinois Gov. J.B. Pritzker as the state moves into Phase 3 of "Restore Illinois."
Golfers will be allowed to play in foursomes instead of twosomes, with intervals of 10 minutes instead of 15 between tee times. That means 24 golfers can tee off every hour compared to eight.
Carts also are back in the mix. Golfers from the same household are allowed to ride together while others will be single riders. Carts must be sanitized after each use.
Driving ranges, chipping areas and putting greens can reopen, although there will be limits on how many golfers can be using them at the same time. 
Pro shops are allowed to be open, but have to follow the same guidelines as retail stores for capacity. Golfers can come into the snack area and get food and drinks, but must take it outside with them and not sit inside.
Outdoor lessons can resume for individuals or groups of 10 or less, including the instructor. Individuals are to remain 6 feet apart or wear face coverings when within 6 feet.
"We are really looking forward to Friday when we begin to open up a little bit more," said Bill Clevenger, executive director of the Decatur Park District. "Our golfers have done a really nice job through this difficult time complying with the guidance that we have received.
"The one comment I hear is that people miss their friends and the camaraderie of their foursome. The social side of golf is really an important factor in atmosphere of the game. I think Friday, Saturday and Sunday you are going to see a lot of buddies out there playing golf."
Tournaments and shotgun starts are prohibited under the new guidelines. However, it is not clear what constitutes a tournament.
"Our clubhouse will not be open for any indoor events, so as long as a group is willing to come to the first tee every 10 minutes we'll let those happen," said Wingate. "But there will be no shotguns where people are congregating beforehand or after."
The Decatur Park District will not be allowing tournaments or outings, Clevenger said.
"We will have some of the league play but they will be in a different format, too," Clevenger said. "They will have the usual tee times and be able to play in foursomes, but the one thing they will lack is the camaraderie together after the round of golf. They won't be able to get together and congregate in larger groups. They will have to play their round, post their scores and then go on home."
The Bloomington-Normal Golf Association is still deciding on what to do for its events this summer, according to BNGA president Mike Henry. The City Match Play Championship is scheduled for June 13-21 at Weibring Golf Club at Illinois State. 
While some leagues have decided to wait until 2021 to restart, Wingate said a couple have begun at Highland Park, Prairie Vista and The Den at Fox Creek. He expects others will be returning under the new guidelines.
"I'm sure some of those people will be happy to see their co-workers not on a Zoom call," said Wingate.
---
PHOTOS: Golfers hit the course after they're reopened
Contact Jim Benson at (309) 820-3404. Follow him on Twitter: @pg_benson