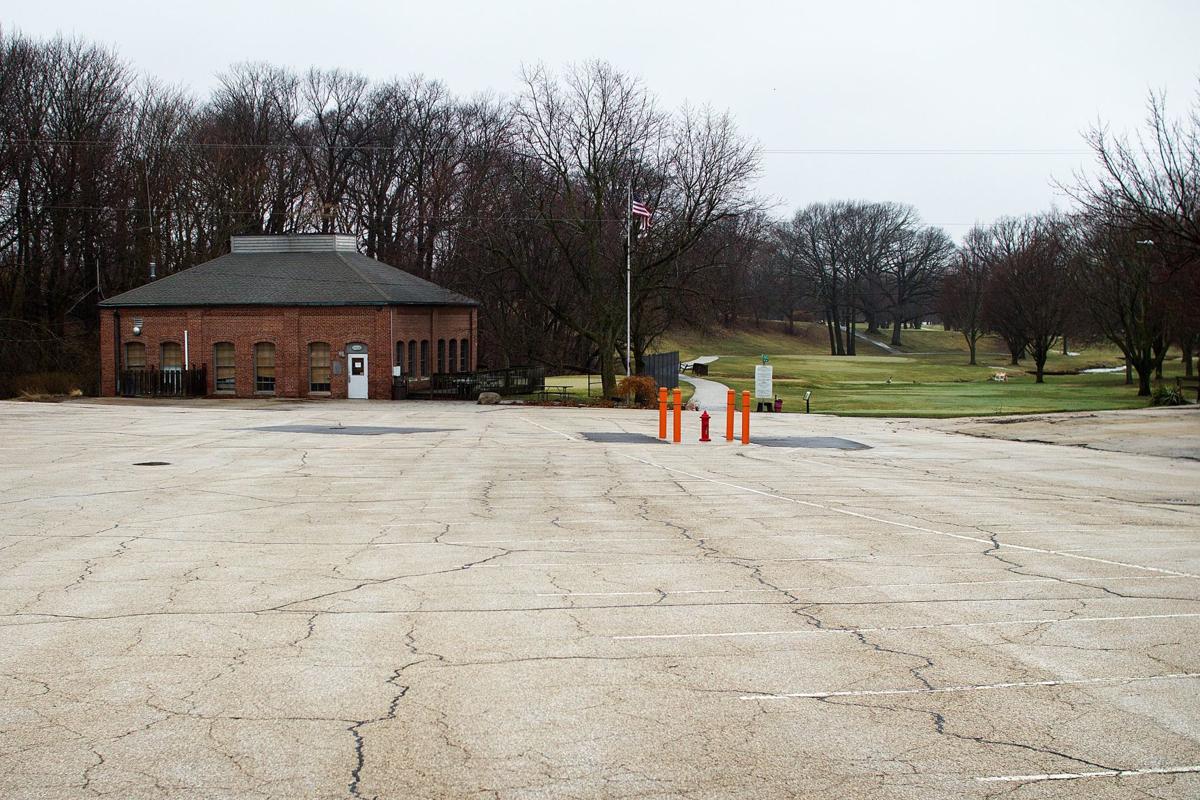 Illinois golfers can get their fix by going east to Indiana, west to Iowa or Missouri or, starting Friday, north to Wisconsin.
They're crossing borders to take part in what they see as a healthy and reasonably athletic activity, like Ren McCormack once did. Don't remember Ren? He's the fictional Chicago teenager who couldn't dance in Utah, so he protested. They made a movie about it. "Footloose."
Illinois residents want the freedom to use their foot wedge.
But with the state having shut down golf as a nonessential activity, residents are flocking to courses such as Palmira Golf and Country Club in St. John, Ind. It's 40 miles from the Loop, two miles from the Illinois border and costs just $28 to $30 to walk 18 holes.
Dean Lytton has been stopping by golf courses near his Schererville, Ind., home to take mental notes. At Palmira, he noticed an overflow parking lot with an abundance of Illinois plates.
"Where it's open, it's hoppin'," he said.
Lytton is the regional operations executive for KemperSports, which manages Illinois public courses such as Harborside, Cantigny, Bolingbrook and Deerpath.
Golf course operators in Illinois, he said, are optimistic after the governors of Minnesota and Wisconsin last week discontinued their bans on golf -- with restrictions. Will Illinois Gov. J.B. Pritzker do the same?
"There is a commitment to put in measures for social distancing," Lytton said, "and ensure that customers and staff are safe."
Golf in the COVID-19 era means customers prepay online. They do not touch anything other than their own clubs, tees and golf balls. There are no bunker rakes or ball washers. With flag sticks not to be touched, foam has been inserted into cups for easy ball retrieval. Tee times are spread out by 15 minutes, rather than the conventional nine or 10.
And do you want to talk social distancing?
"You've got 70 people spread over 200 acres," KemperSports CEO Steve Skinner said. "Our position is that golf should be one of the first activities to open. It's safer than going for a walk or a run."
Joggers in Chicago, already restricted from using the lakefront and 606 trail, can attest to that.
Putter manufacturer Bob Bettinardi has been crossing the Indiana border to play at Sand Creek Country Club in Chesterton.
"Being inside is bad for the soul and personal health," he said. "Golf is exercise. It's walking. It's getting out of isolation and getting Vitamin D, which helps the immune system. You can socially distance and be with people at the same time."
And opening Illinois courses would be good for the economy, considering the state's 683 golf courses provide 50,466 jobs and $1.5 billion in annual wages, according to WeAreGolf.org.
Realistically, only a fraction of golf course employees would go back to work with clubhouses, pro shops and restaurants remaining closed. But it's still an obvious revenue generator and a way to restore the sanity of sun-starved golfers.
The Minneapolis Star Tribune reported a course called Loggers Trail booked 213 golfers in 43 minutes Friday after the ban was lifted.
Roughly half of America's courses are open for play, according to the National Golf Foundation.
Some are walking-only, some permit carts for single use and some allow those who live together to ride together.
Even stringent Michigan, which has banned its citizens from driving to their in-state vacation homes, does not have an outright ban. Some private clubs in metropolitan Detroit opened for play after the state's attorney general OK'd walking at private courses where membership dues have been paid.
Wisconsin residents started a golf petition March 16; it reached about 60,000 signatures by the time Gov. Tony Evers lifted the ban. A similar petition in Illinois is gaining steam.
Golfers flocked to courses such as the Village Links of Glen Ellyn on March 25 during a two-day reprieve. A reversal by the governor's office sent Illinois golfers back inside after it was determined that recreational sports businesses -- including golf courses -- are "not considered essential businesses" amid the shutdown because of the coronavirus pandemic.
Several groups, including the Illinois Section PGA and Chicago District Golf Association, are believed to be lobbying Springfield for another reversal.
Some golfers are putting it in their own hands.
"I know of a club going 'Shawshank Redemption,' " Lytton said, "writing a letter to the governor every day."
Be the first to know
Get local news delivered to your inbox!