I have a confession to make, and it's not easy to admit.
Central A&M's Connor Heaton became the program's all-time leading scorer in the Raiders' win against Arcola on Saturday, passing Jimmy Dia…
At no point in Thursday's convincing win over Taylorville did Lainie Wolter look sped up or nervous on the court.
MOUNT ZION — Emma Ewing struck at all three levels, one after another with flawless execution.
Hemmen leads the 8-11 Pirates, who are 2-1 in the LPC, in scoring, rebounding, assists and steals at 15.9, 6.3, 3.4 and 2.1, respectively.
The 6-3 junior has the ability to explode offensively, but he has also earned a reputation as a vicious rebounder.
Paris, the No. 1 ranked girls basketball team in Class 2A, led Mattoon wire-to-wire and handed the Green Wave just their second loss of the year.
At 6-foot-2, Smith is a tough cover for defenders; averaging 15.1 points, 6.1 rebounds, 4.2 assists and 1.3 steals. 
Heaton, a Central A&M senior, is 15 points away from breaking Dial's all-time program scoring record of 2,039 points.
See more photos from the game at Eisenhower
Three weeks ago, Ron Ingram figures, MacArthur would have walked out of Eisenhower with a lopsided loss.
Mount Zion loses at home against Charleston 58-42 on Tuesday
The MacArthur girls basketball team cracked the top 10 in the latest rankings.
Below are the nominees for the Basketball Player of the Week. Make your pick in the poll at the bottom. Voting is open through Friday at 1 p.m…
Williams volunteered to come off the bench to help provide a spark for the Warriors.
Ashlyn Sturdy and Tri-City/Sangamon Valley won their second straight girls basketball Macon County Tournament title on Saturday. 

Tanzyus Logan Funeral Service and Care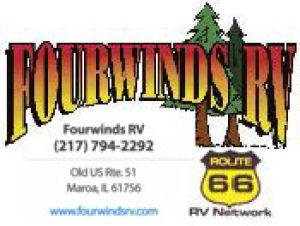 Tri-City Sangamon Valley beats St. Teresa 43-27 to win the Macon County Tournament on Saturday at Central A&M High School.
Altamont's girls basketball team is looking to take the next step after reaching the sectional finals last season.
CHARLESTON – For 70 seconds of game time, Baker Gym drew quiet and hung on every dribble and pass as Charleston milked the game clock for one …
Jalen Quinn, Tuscola boys basketball team breezed past Clinton in Central Illinois Conference opener on Friday. 
MOWEAQUA — Tony Nika knew that points would be few and far between on Thursday in the Macon County Tournament semifinals.
See more photos from the girls Macon County basketball tournament