There was a brief pause just long enough during a recruiting trip to Knox College on Tuesday afternoon for Phil Applebee to put his headphones in and open the Zoom application on his phone to join a Sangamo Conference meeting.
Applebee, Maroa-Forsyth's High School and Junior High athletic director, was on a recruiting trip with his son, senior center football player Mick Applebee, but was also trying to figure out how to best schedule the upcoming seasons of high school athletics. 
In this climate, there's a real fear of missing a second of communication from school to school, within a conference and outside of conferences. Eventually, Phil Applebee's wife talked him into ditching the headphones and the Zoom and pouring the rest of the afternoon into learning about Knox College.
"Life of an AD is always busy and always crazy but it's just been unbelievably nuts," Applebee said by phone on Wednesday. "I don't even know how to describe it. I'd say athletic directors by nature are very organized people who like to have everything, all their ducks in a row. We plan way far out in advance of our games and officials. When you have all of this turnover and upheaval and uncertainty, we really start to struggle with that."
Emails are flying daily — hundreds of them in an attempt to find common matches for open dates that work around conference schedules. There are phone calls and Zoom meetings, but nary a word from the athletic directors. They're happy to be here. The hours worth of work trumps the feeling of despair they felt in March when the IHSA canceled spring sports.
"Ever since it came out it was, 'We'll get through this. We've gotten through stuff before,'" said Okaw Valley Athletic Director Brooks Inman. "Basically everybody is a first-year athletic director. Basically everybody this year is a first-year teacher, a first-year principal, a first-year superintendent because we have never dealt with something like this before. As long as everybody works together, we'll be fine."
Some athletic directors are working chronologically from fall of middle school — if they're also a middle school AD — to the schedule for next summer. There are variables to take into account. Schools are permitted, under the guidelines Illinois Gov. J.B. Pritzker laid out prior to the IHSA's announcement last Wednesday, to play within their conference regardless of if every conference school falls into the same EMS region. Then, schools can play non-conference games within their region only.
This, of course, is if a school is at least within "level 3" of guidelines laid out by Gov. Pritzker, which allows for intra-conference and intra-region games. Right now, only lower risk sports are in "level 3," and as of last Wednesday, it's not clear how sports can advance within levels. Essentially all sports after the upcoming fall season, save for baseball, softball and track, are not yet in "level 3".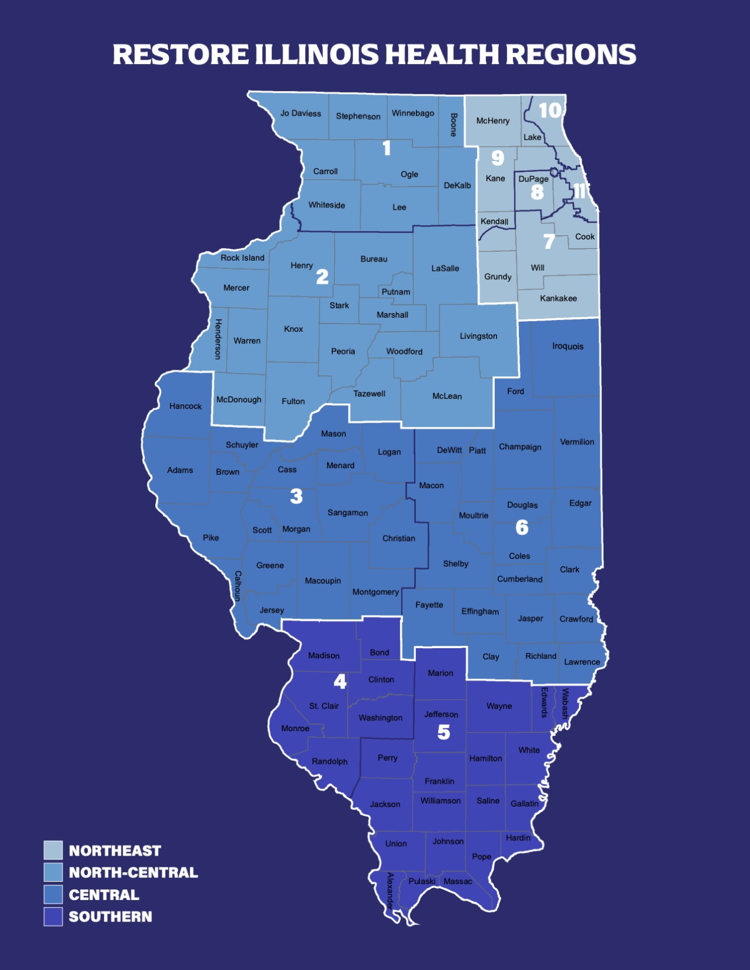 "When we get that direct connect with the IDPH, we can maybe get in that conversation and know more," IHSA Executive Director Craig Anderson said in a teleconference last Wednesday. "We need to have that initial conversation and know more for that to happen. We're really just waiting on their expertise and when they tell us we're able to move, we'll make the move and allow and likely permit our schools to advance in the activities they're doing in those sports. The metrics haven't been shared with us."
Still, athletic directors are pressing forward with their schedules assuming they will be able to play intra-conference and intra-region games at the scheduled times. The Central Illinois Conference, for example, met on Monday and laid out plans for schedules. Football will be conference-only under the seven-game format predicted by the IHSA and those games will be played in the same order as scheduled, according to St. Teresa Athletic Director Todd Vohland.
Conference girls basketball games, Vohland said, will be played on Thursday and boys on Friday, as usual. Non-conference games can be done during the week. Volleyball essentially flips to the spring season, and the conference will further address summer sports as it gets closer. Non-conference games, for most schools, appears to be the biggest question mark in finding schools with open times and within the region.
"Now it's, 'Who can we play non-conference? Who wants to play non-conference? And can you play,'" Vohland said.
Non-conference games, for all schools, must happen within EMS regions. Those guidelines get murky for a team like Mount Zion that was supposed to play a golf tournament in Taylorville — different region, but permitted because of conference — but a school from out-of-conference and out-of-region was also scheduled to be there. Figuring out those details are ongoing.
But new opportunities are available. Okaw Valley boys basketball, for instance, has added a game against Warrensburg-Latham and will still play Central A&M.
There are plenty of challenges to fit into the guidelines laid out. Mount Zion and other Apollo Conference schools will have a week of football games to fill because there are only six conference games. Applebee said the Sangamo Conference didn't make any football decisions on Tuesday, should the IHSA move to a one-year district format.
"It's been a big challenge to try to put together, you're basically redoing schedules," said Mount Zion Junior High and High School Athletic Director Ben Davis. "Basically, it's the rules and regulations that have been set forth by several different organizations: Prtizker's office, the IESA, the IHSA, the (Illinois State Board of Education), the (Illinois Department of Public Health), I mean, every four-letter organization that exists has their hands in this in trying to decide how we're going to play athletics."
It's not as simple, athletic directors say, as just flipping the schedules to a new season. There's more nuance involved.
"A simple person says take old schedules and plug it into the new system, the new rules and expectations of the IESA and the IHSA," Davis said. "You know what? I wish that were the case; it's just not. Until you read all Pritzker's rules, ISBE, IDPH, IESA, IHSA, you really need to go, 'Yeah, these guys are working hard to try to make athletics happen.'"
Schools are working together, within conferences and within regions. They don't want another repeat of the spring. Every hour, phone call, email and meeting is worth it if they get to play sports.
"I felt like the last five months, I did a lot of work but it felt like early retirement," Inman siad. "I don't want our kids to have a repeat of that. I really enjoy being back. I don't care how much work it is or how stressful it might be. I'm excited our kids are going to have opportunities and I hope that will hold true."
There must be a level of patience, between coaches, schools and athletic directors. This is a process with sports-specific rules not yet available for all sports.
"Most ADs, quite honestly, 12 hour days are our schedule. Once school gets started and we really get going, we put in a lot of hours — every one of us," Applebee said. "It's not that part of it. It's the stress of not knowing. The stress of, 'OK, what can we do and what can't we do? Are we going to have a season? Are we going to have a postseason? If we are having a postseason, what's it going to look like?' That's the stressful part, at least for me.
"It's worth all the time every year to see kids go out there and compete and enjoy their high school career, enjoy their time and enjoy their experience at Maroa-Forsyth. Anything that we can put out there is going to be better than what last spring was; last spring was sad going by the softball field, the baseball field or the track."
Said Davis:  "Every AD is in the business because No.1 they love athletics. They love seeing kids be happy. They love seeing kids excited about athletics. Personally I was crushed last spring, last winter and March 13 on to not see seniors not get a chance to play. I was crushed to see my coaches and my coaching staff upset because they couldn't coach kids, work with kids and make them better.
"I'll speak for myself but I guarantee that every athletic director feels the same way: I'll do whatever it takes. I'll work however many long hours it takes, whatever I've got to do to try to get kids back on the field, back in game play and for my coaches to have a chance to do what they love to do and that's coach and I'm not the only one who feels that same way."
---
PHOTOS: 47 vintage photos of Decatur playing football
1931 D.H.S. football team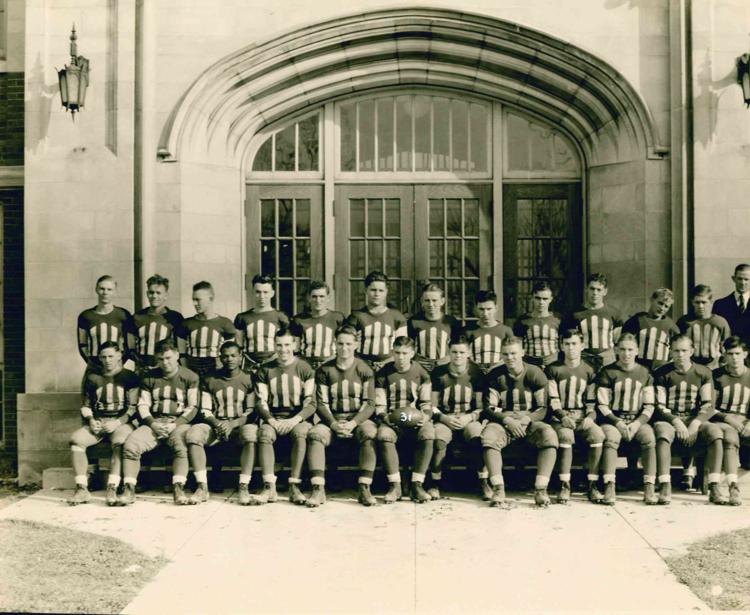 1965 All-City Prep Team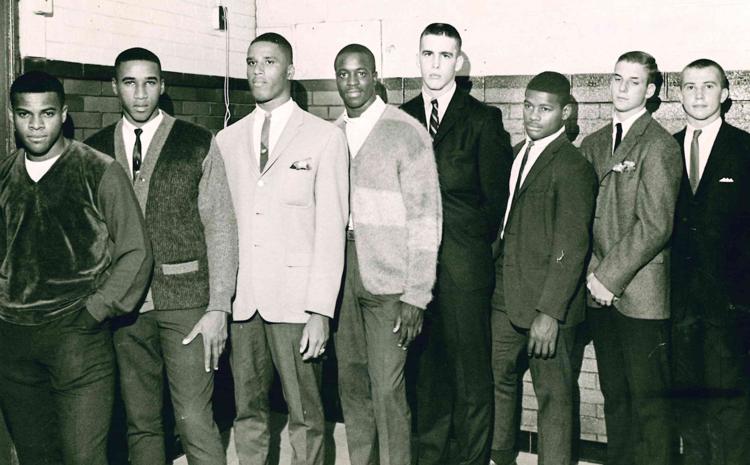 A big day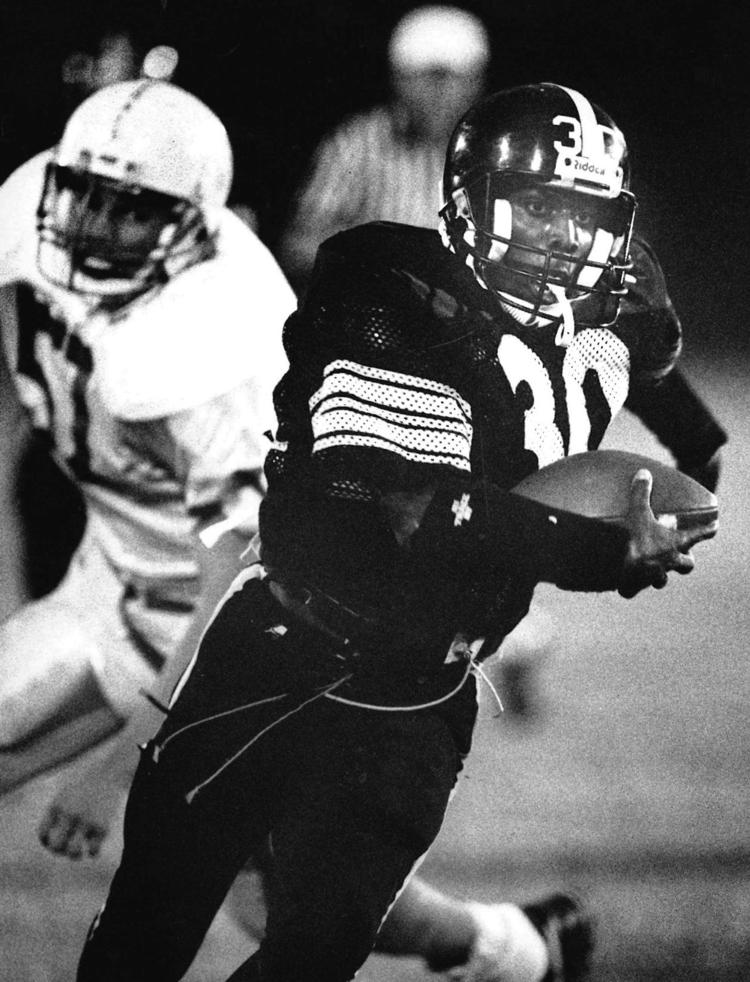 All-city prep team
Another huddle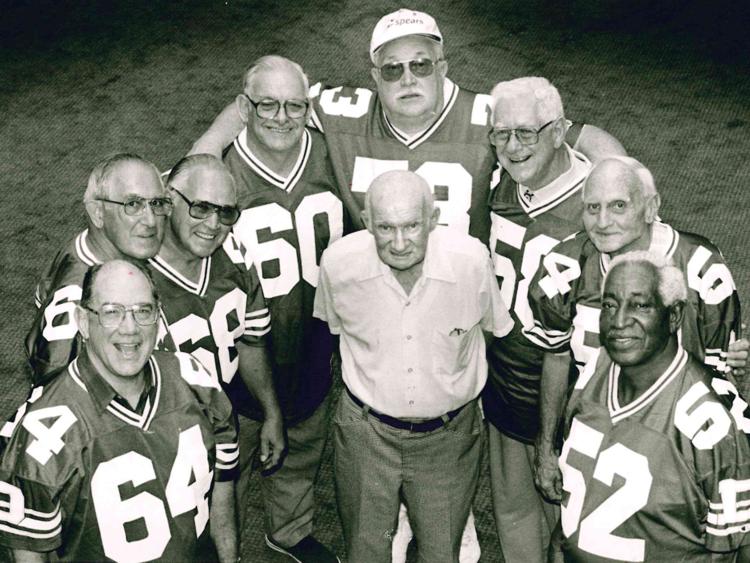 Champs again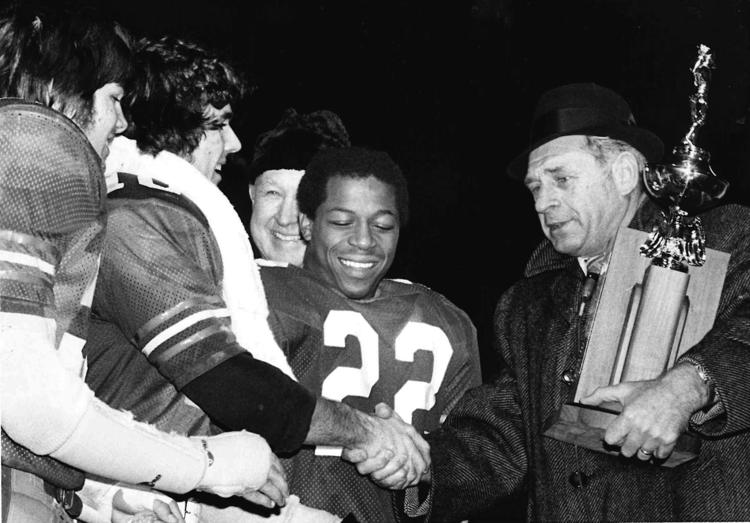 Decatur team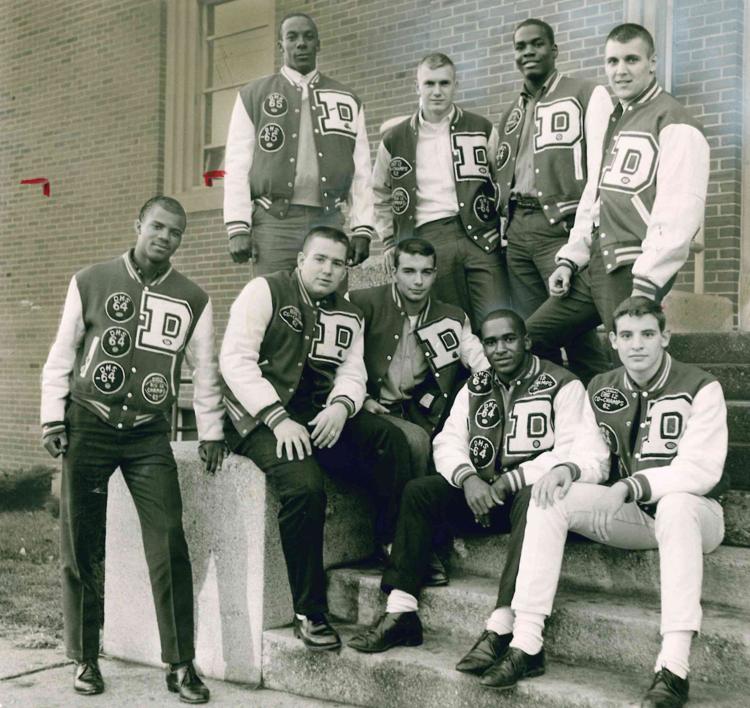 Eisenhower defenders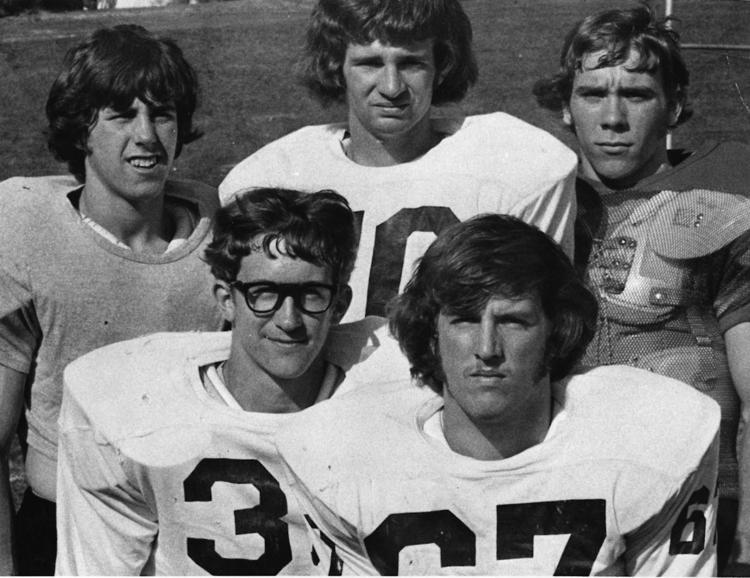 Eisenhower gridders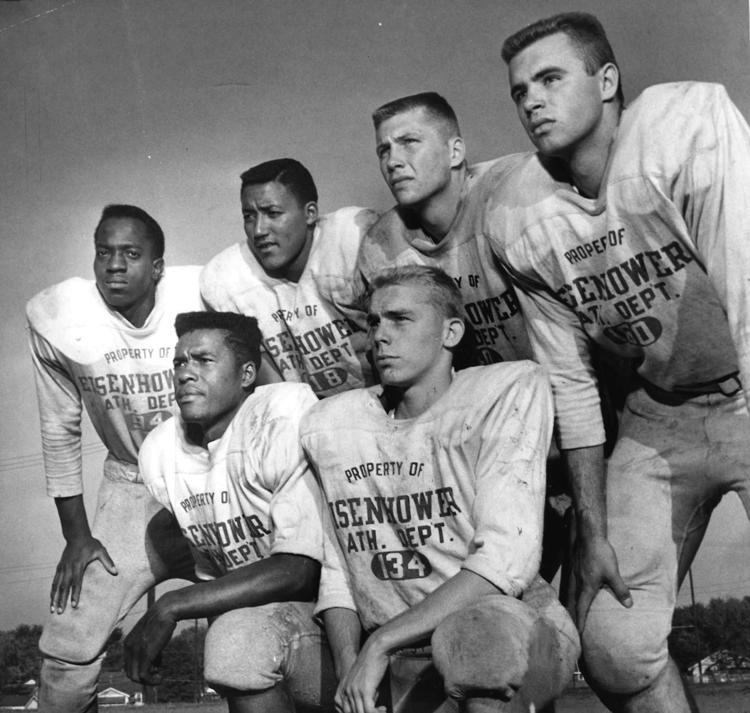 Elliott Kennedy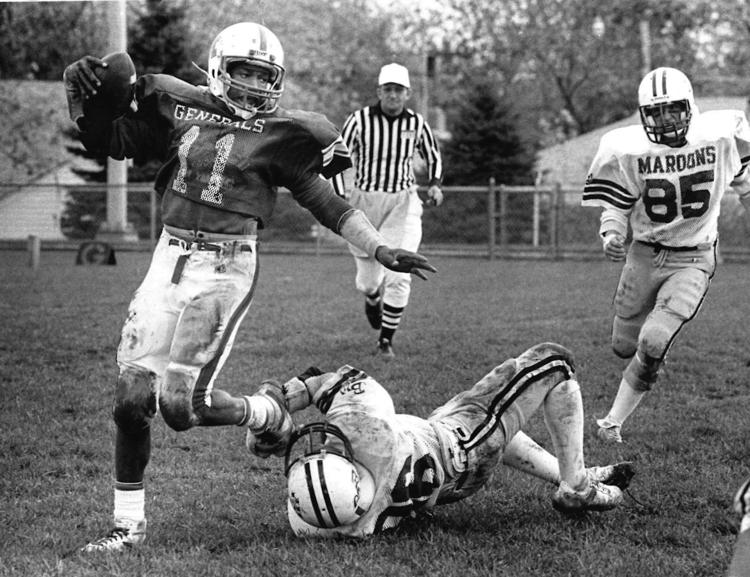 First line of defense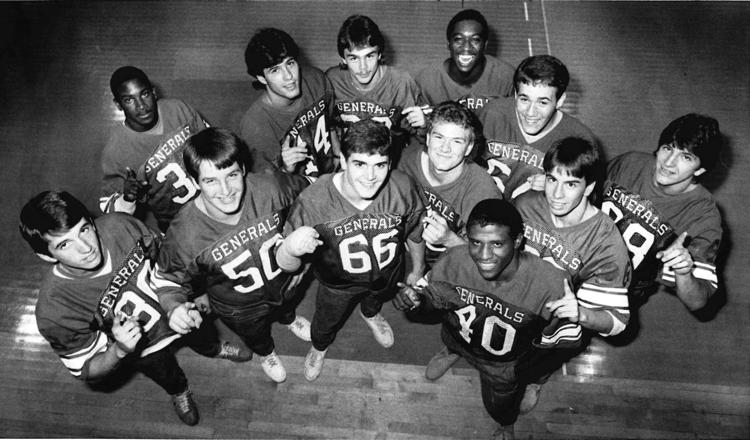 First team
Five of the backs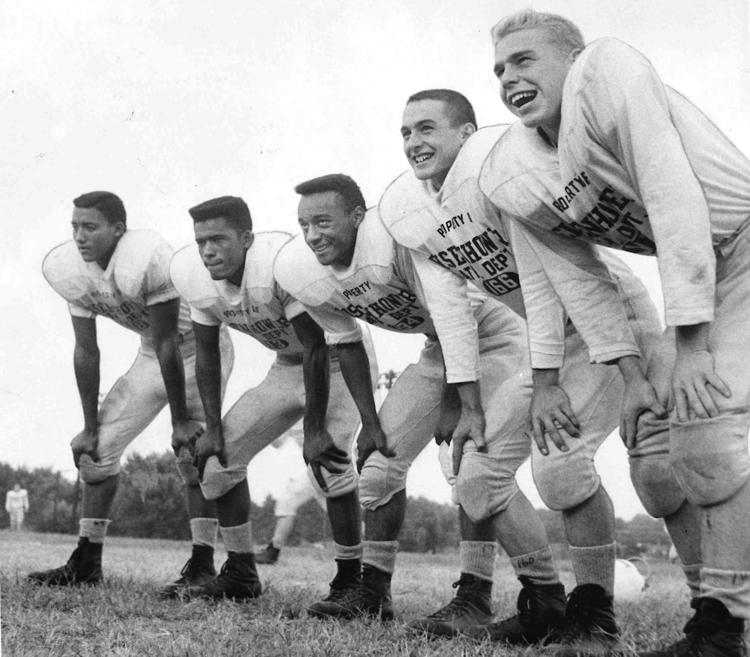 Football team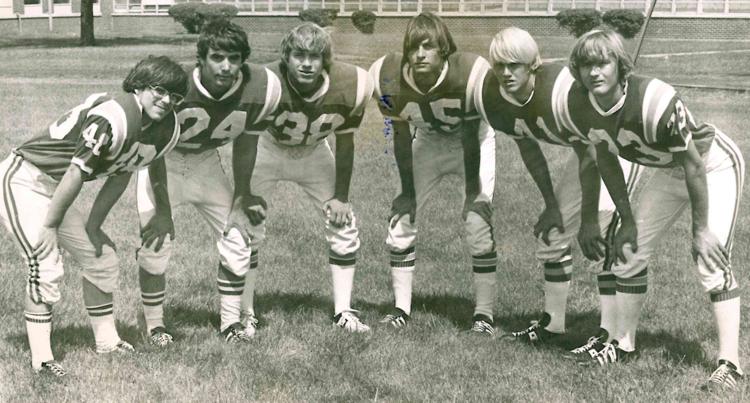 Gene Stimler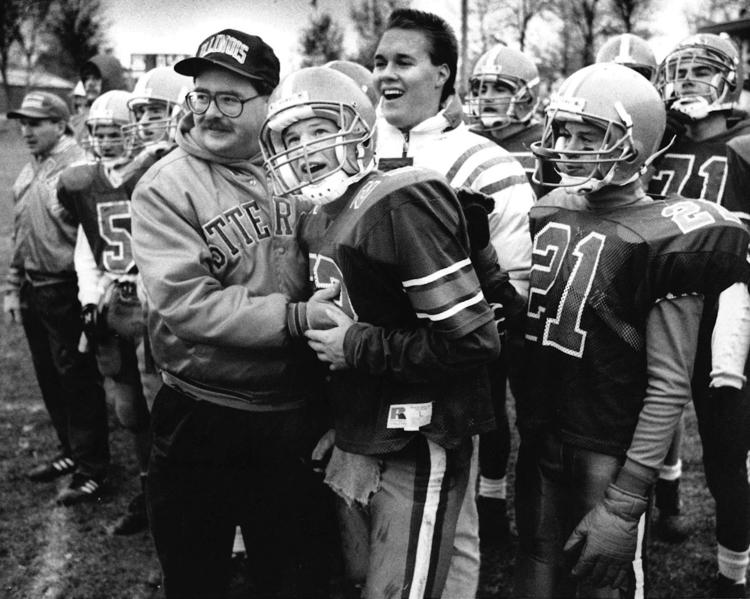 Gilbert and Tomlinson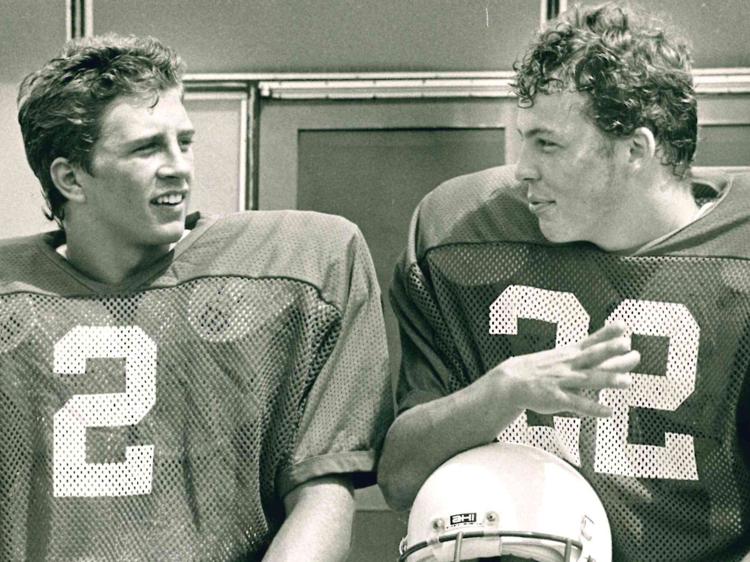 Hopeful
Instruction time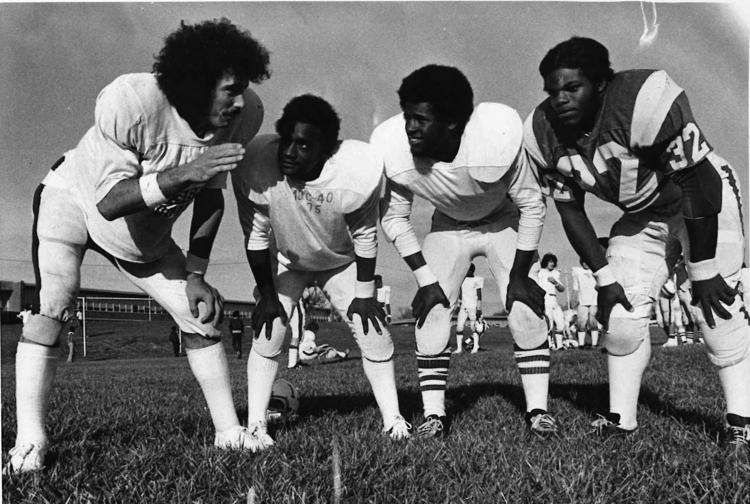 Lakeview lettermen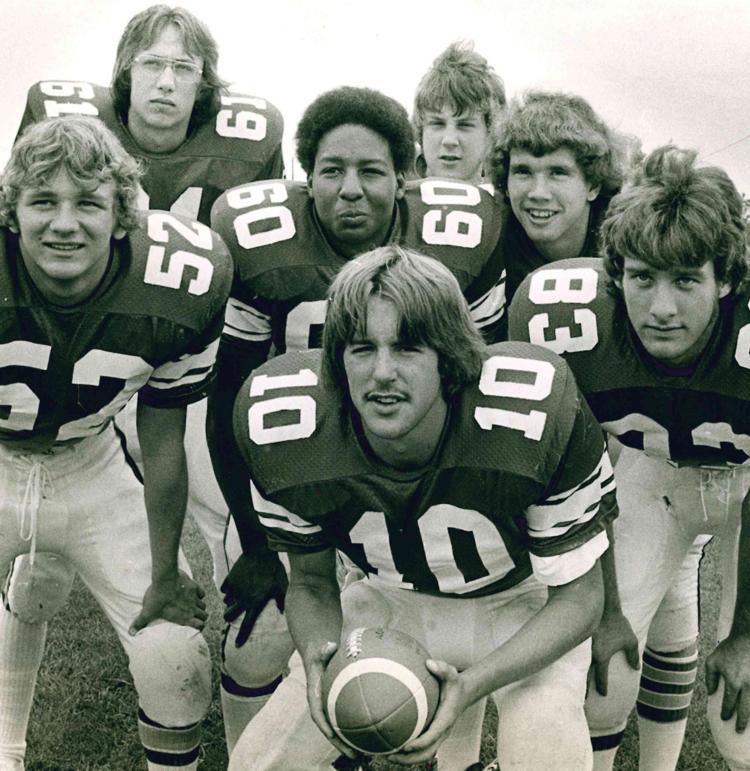 Lakeview lettermen

Lakeview quarterback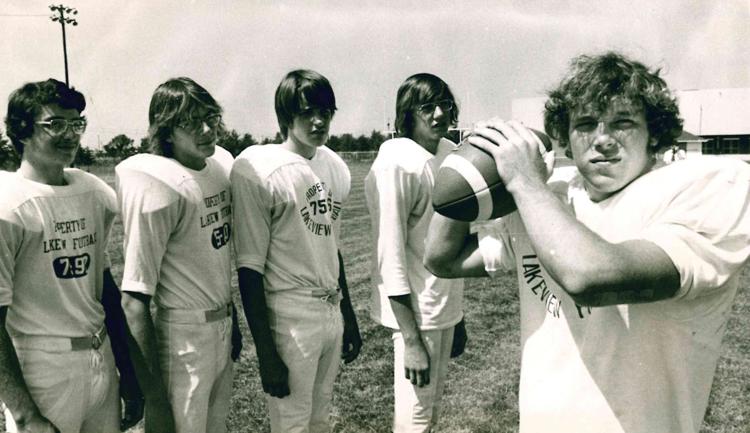 Lakeview running backs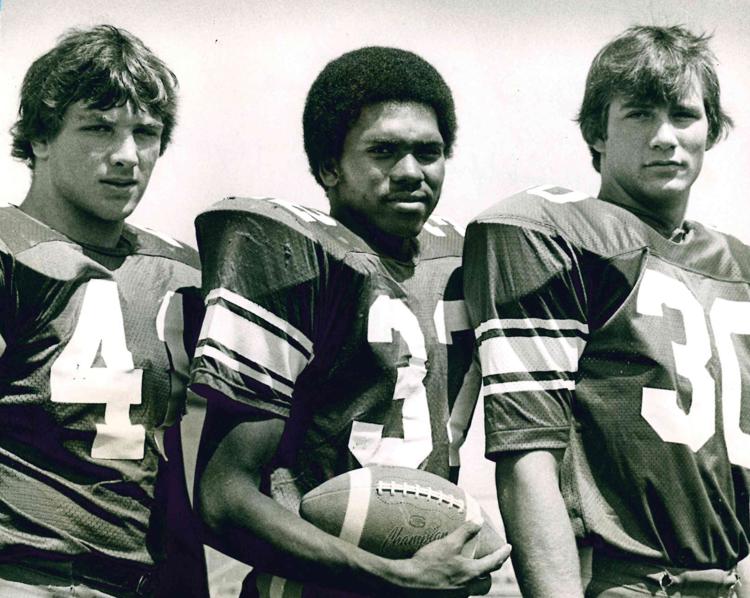 Lakeview's defense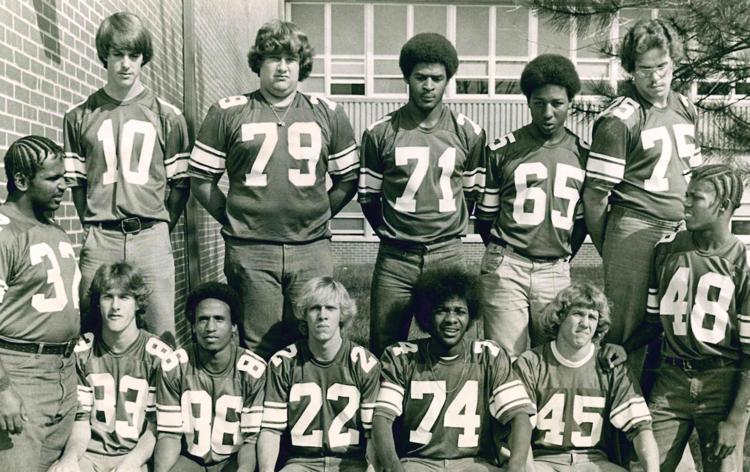 Lettermen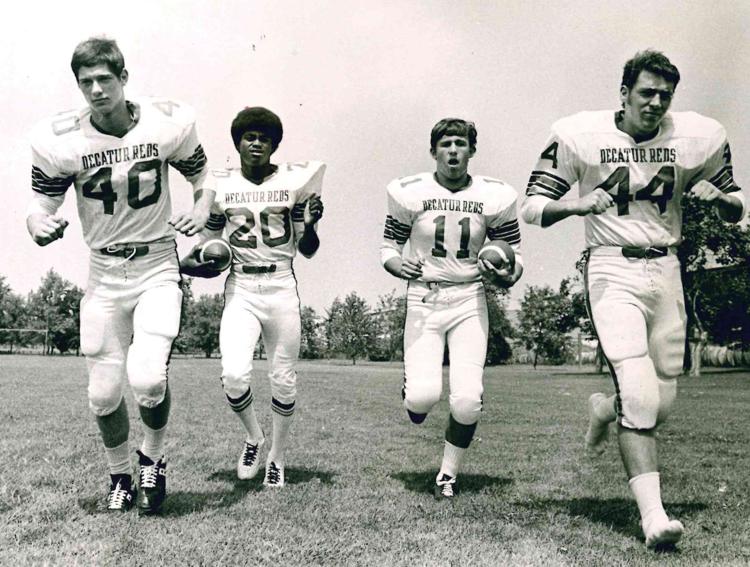 Looking for a winning season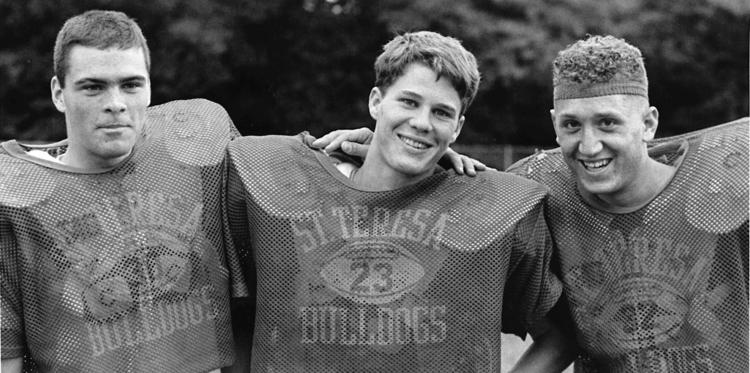 MacArthur players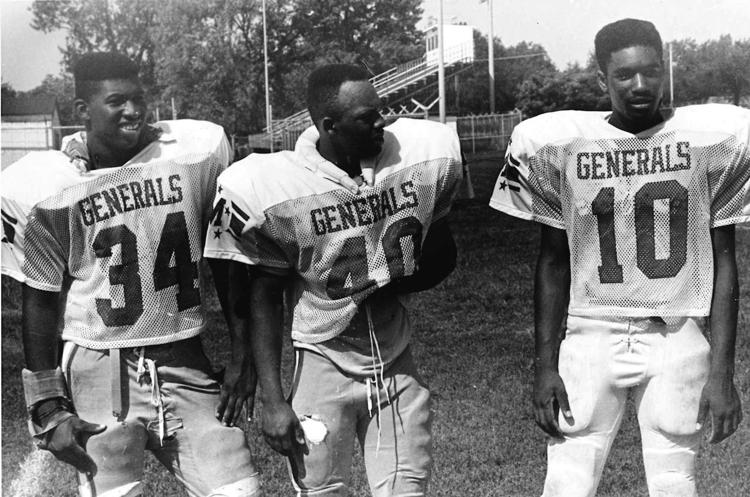 Making a point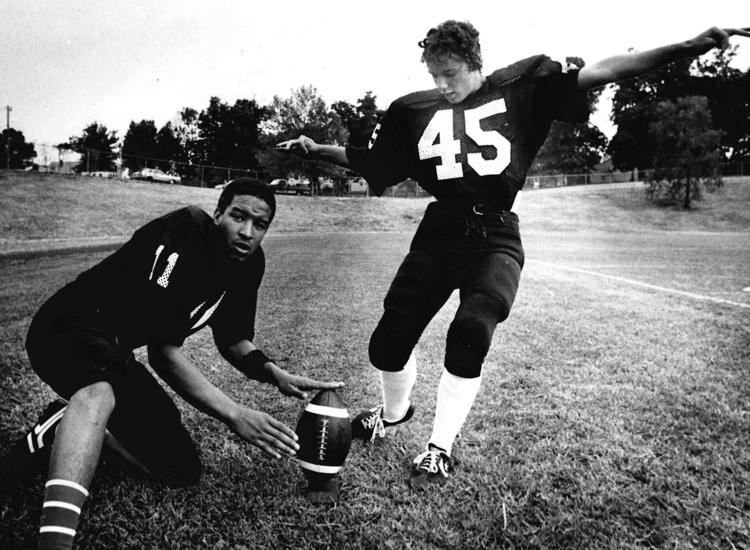 Mighty MacArthur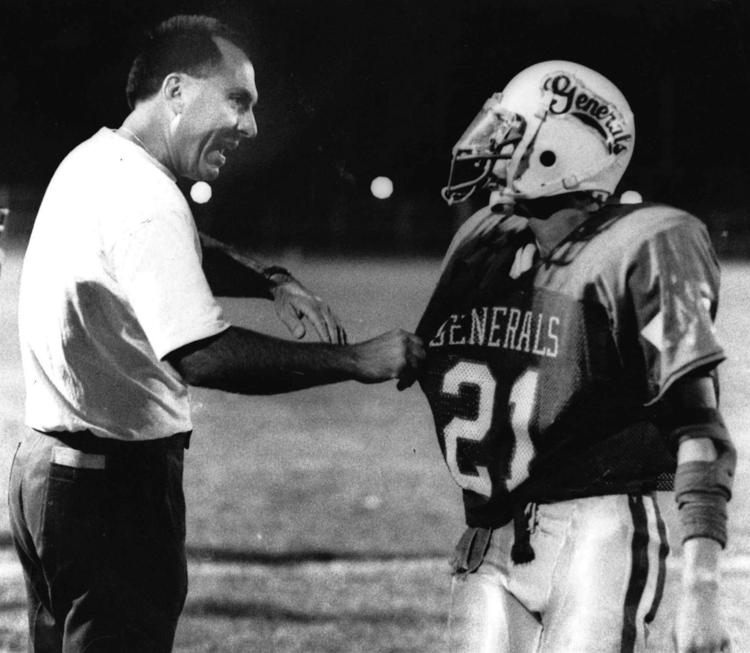 Muscling up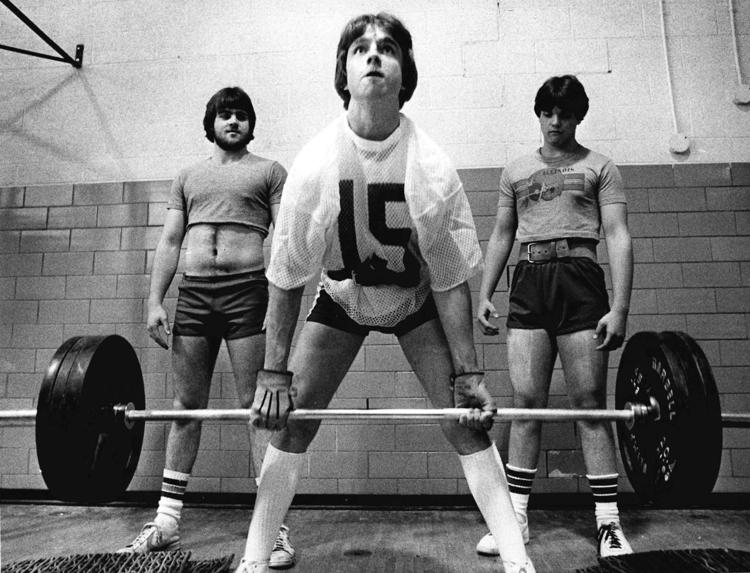 Offensive weapons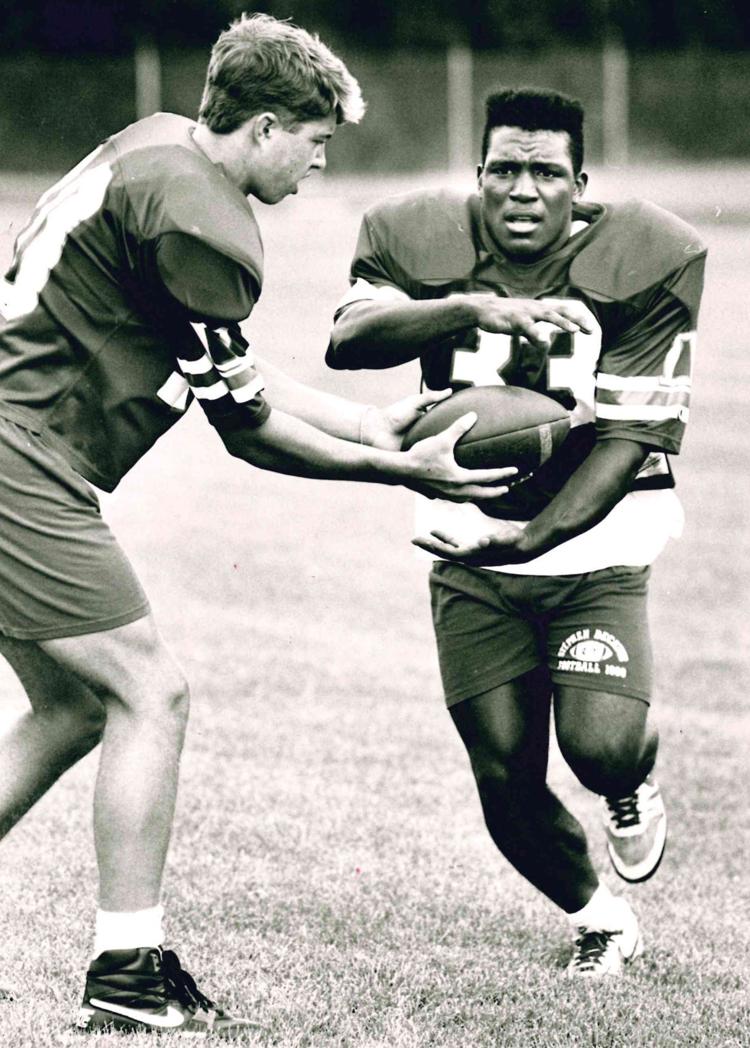 Pass-catchers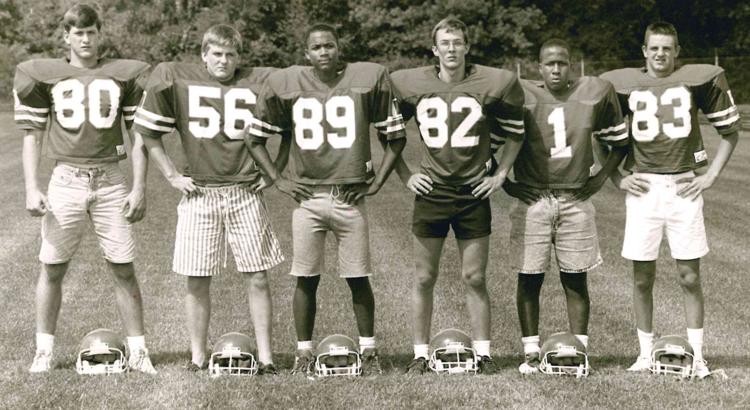 Playing for Generals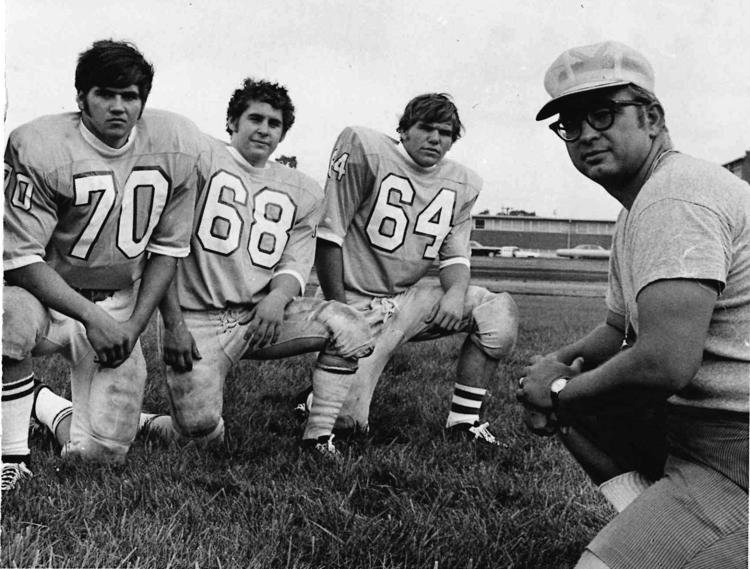 Pressure's on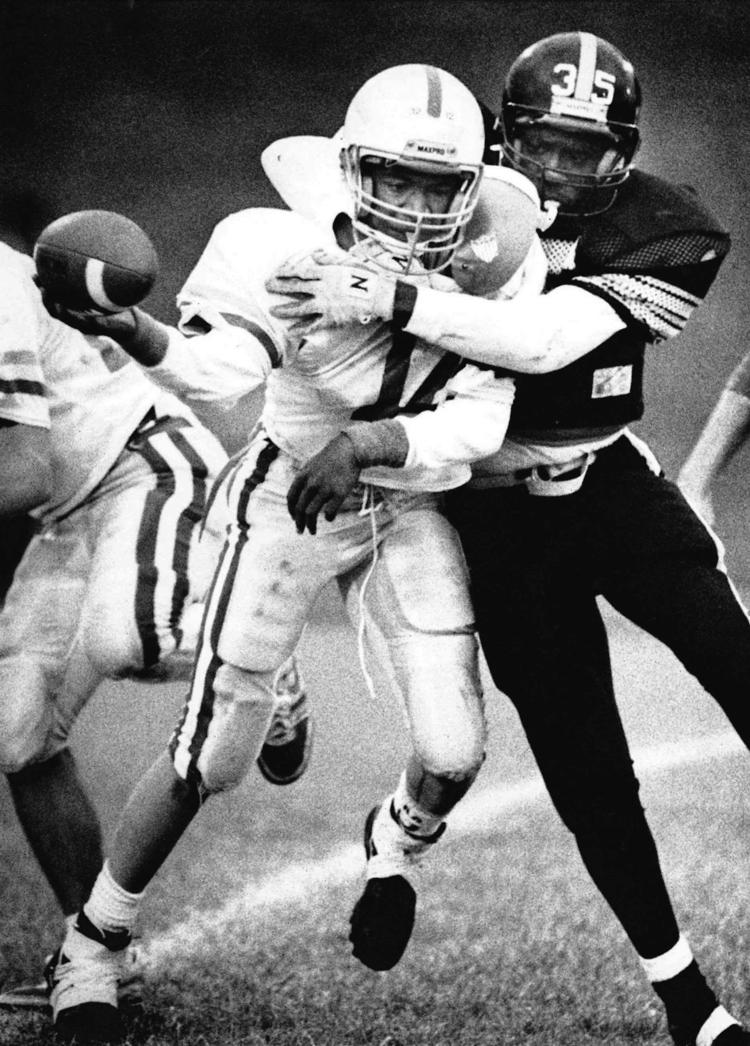 Reds getting ready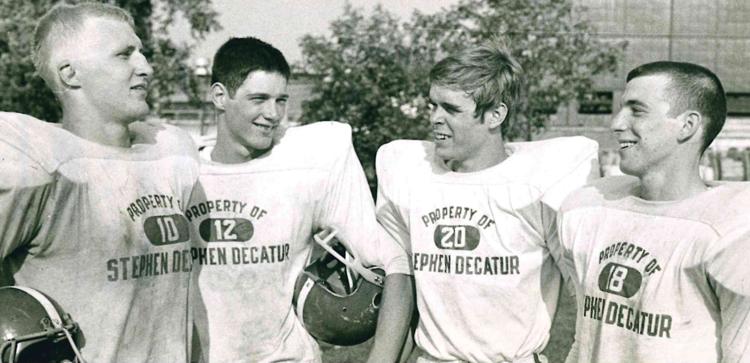 Returning a kick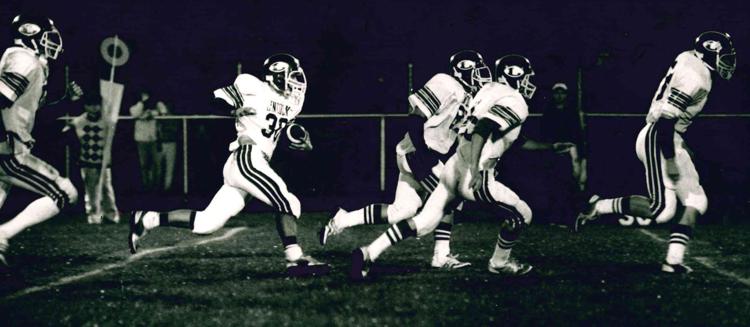 Returning to the line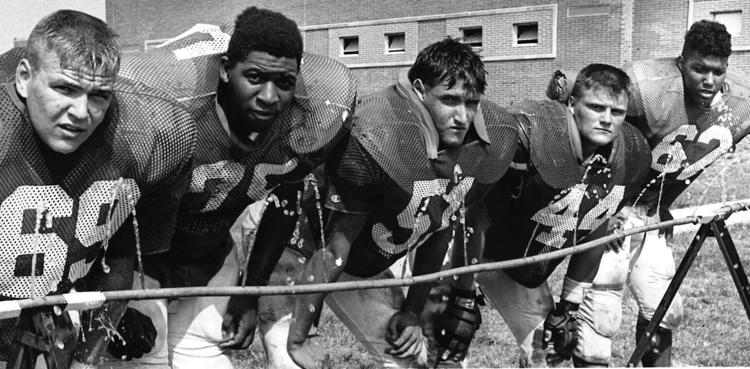 Senior backs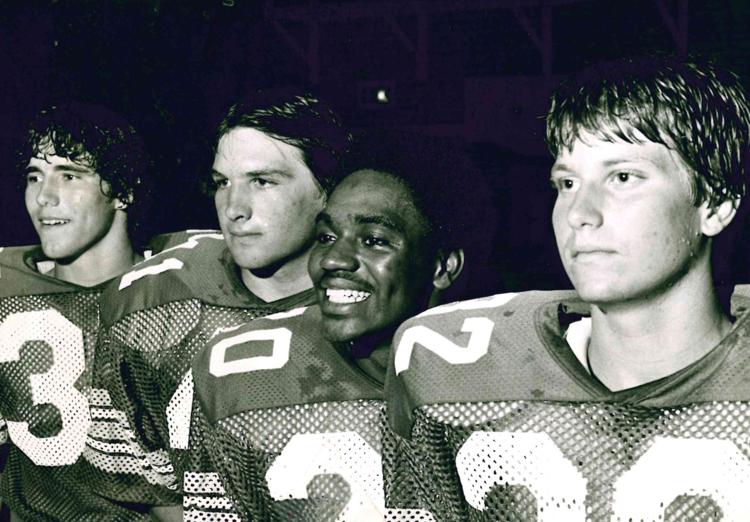 Spartan Strategy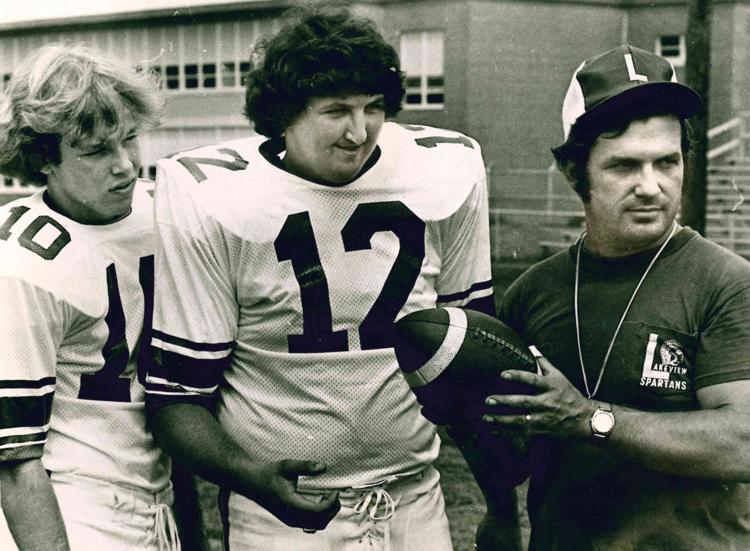 Squirts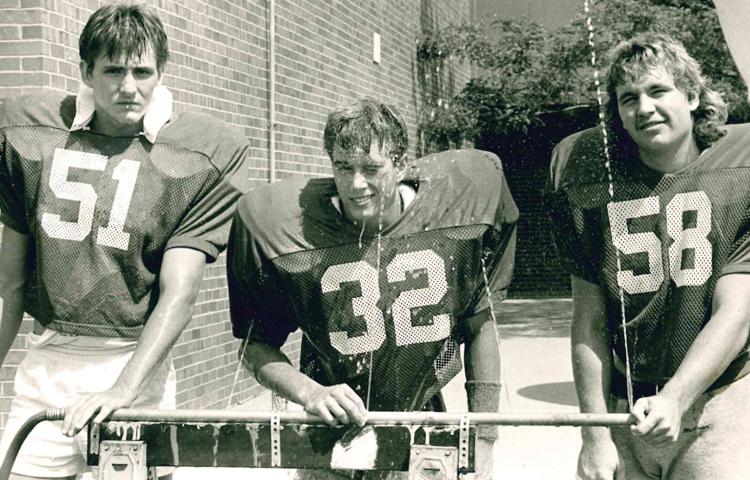 St. Teresa running backs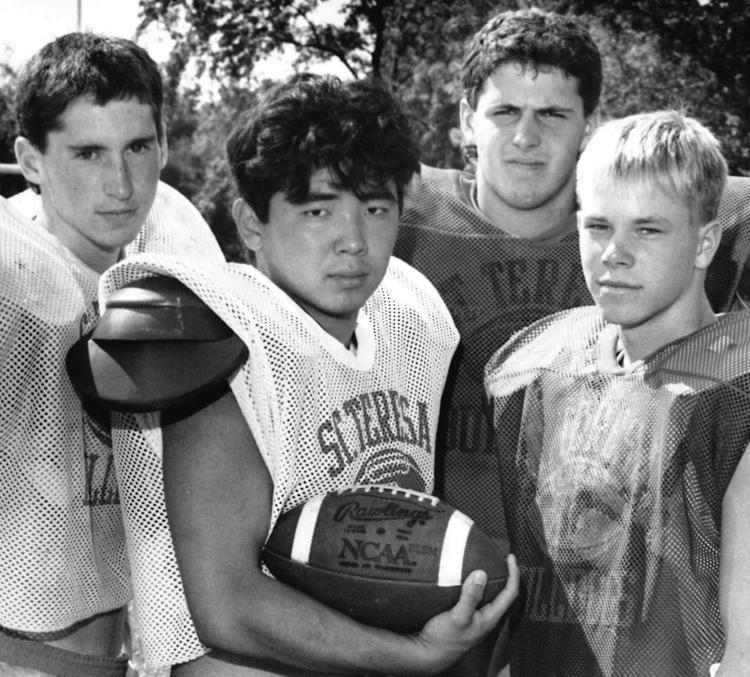 St. Teresa's defense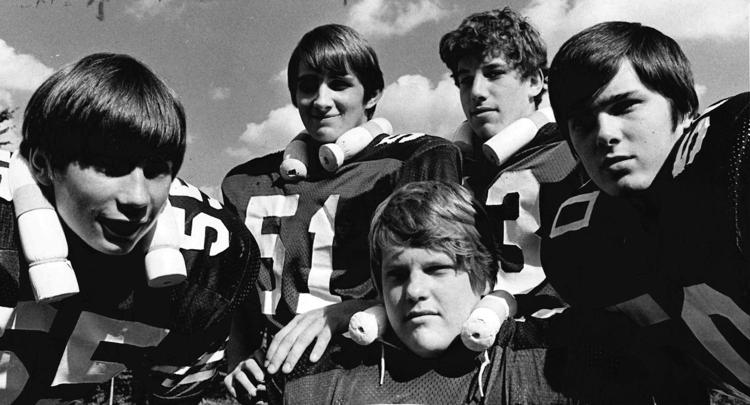 Stephen Decatur Quarterbacks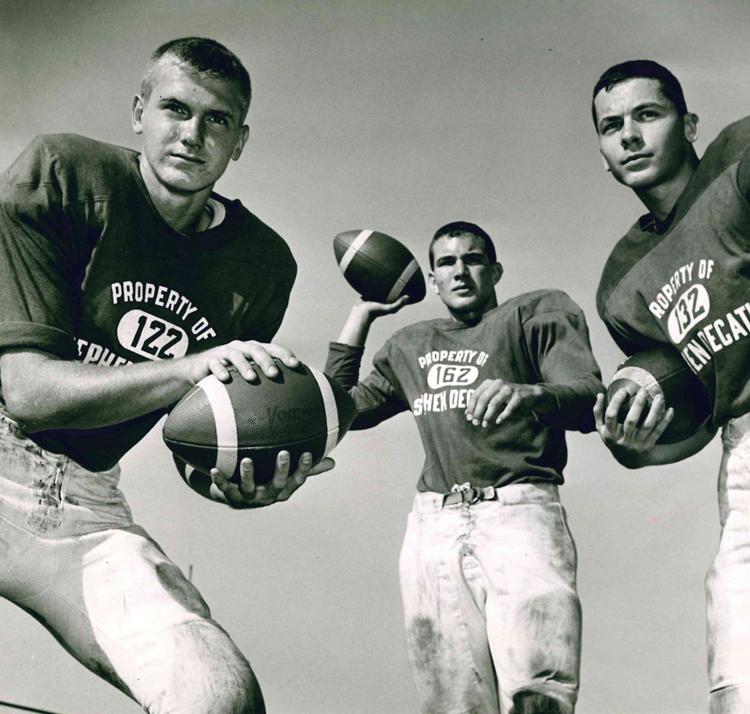 Stephen Decatur's backfield lettermen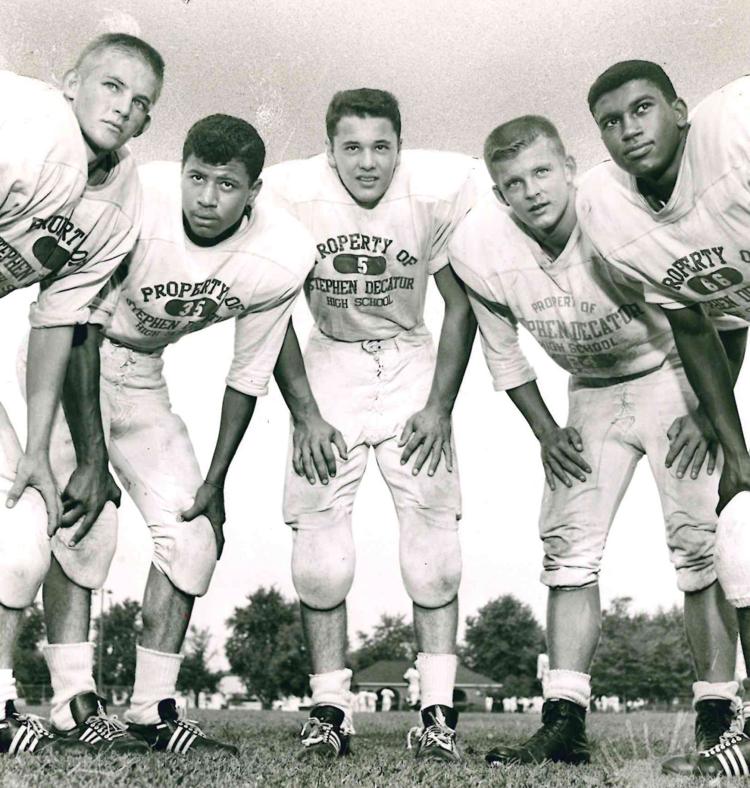 The quartet of quarterback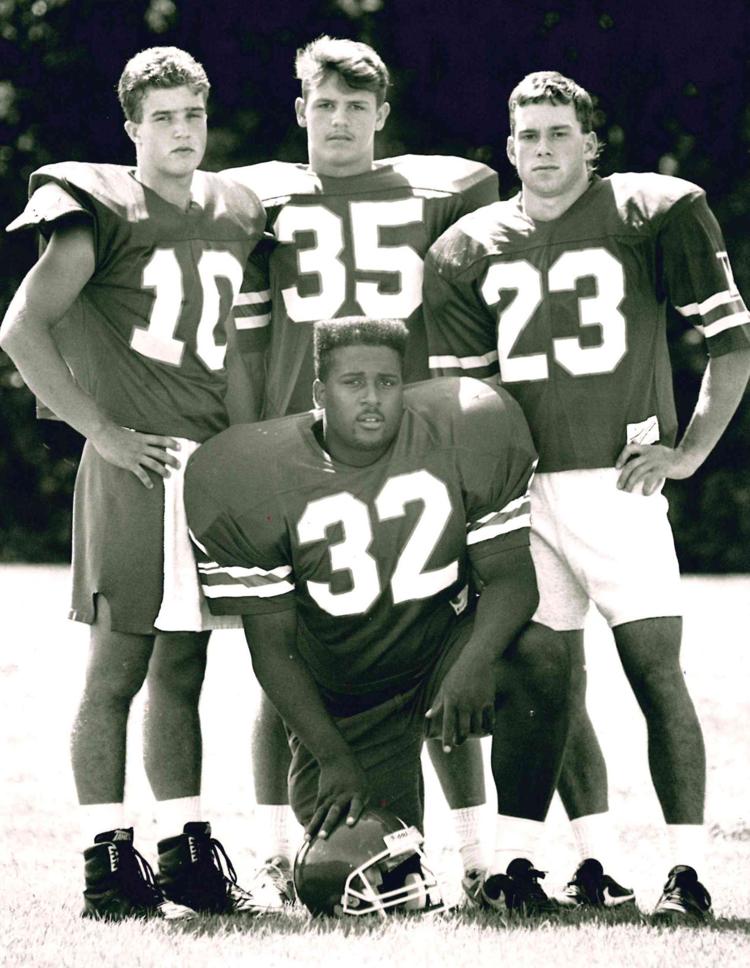 Tony Cruz and Jim Buck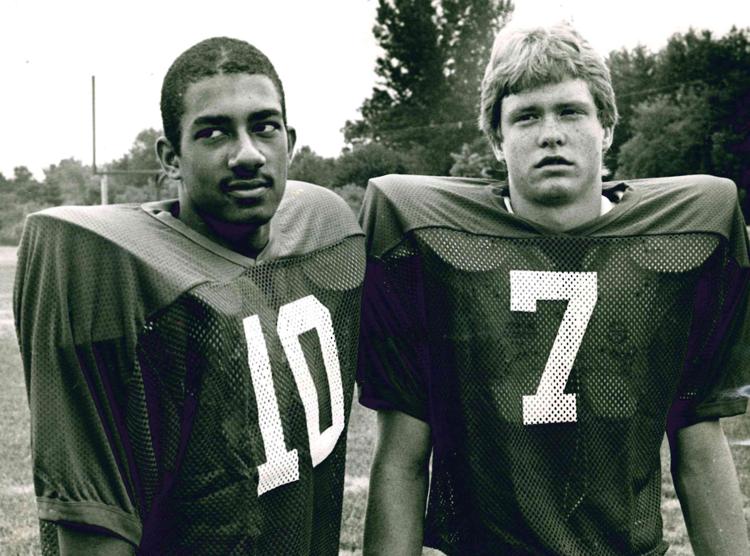 Veteran lineman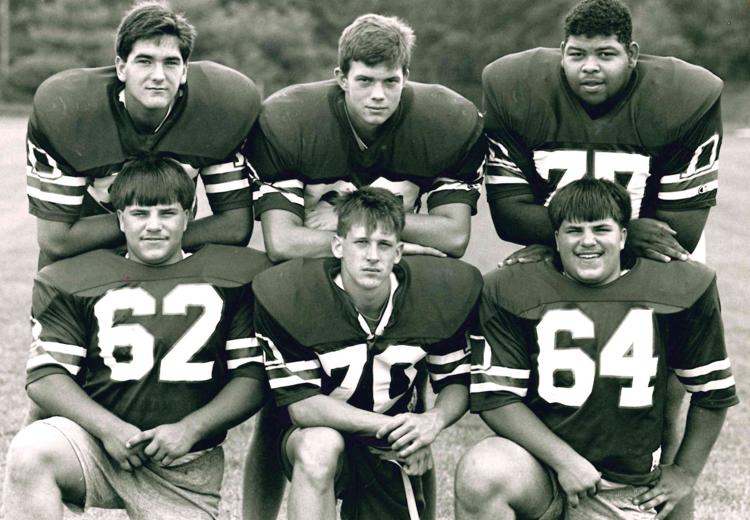 We are the champions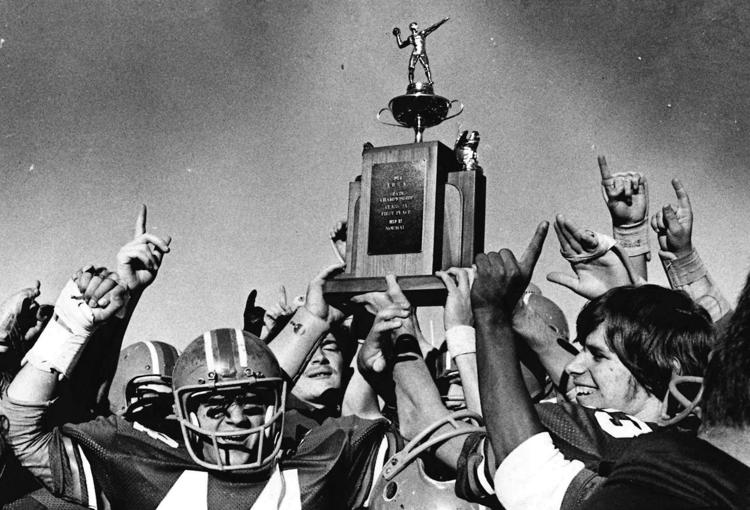 Contact Joey Wagner at (217) 421-6970. Follow him on Twitter: @mrwagner25
Get in the game with our Prep Sports Newsletter
Sent weekly directly to your inbox!