SULLIVAN — Dalton Rogers, a 2019 graduate of Sullivan graduate started his freshman year playing fall baseball at Dominican University in Rive…
Tennis was Coby Comstock's game in high school.
Chris Hawkins' spring Saturdays typically are spent filling out lineup cards, flashing signs from a third-base coaching box, positioning defen…
It was a moment Ethan Willoughby had been waiting for. 
The spring sports cancellation took away Teutopolis baseball's chance to repeat as state champion this season. 
The walls are lined with posters of various Martin kids' travel baseball teams. There's a red SIU flag hanging on the wall and netting draped …
Dozer Park in Peoria won't be the two-day home to Class 1A and 2A high school baseball teams. Joliet Route 66 Stadium won't host a total of ei…
Suddenly the prospect of not playing baseball for at least a calendar year is a reality that Logan Tabeling has to face.
DECATUR — Jack Hogan sat in the dugout at Mount Pulaski last season and watched as his teams lost by three runs in the Class 1A Mount Pulaski …
ARTHUR — Lucas Otto, a senior at Arthur-Lovington-Atwood-Hammond, will continue his baseball career at Lake Land College. 
Eisenhower's Devin Wilder was ready for his breakout season on the baseball field.
Dalton McGill and Camden Coleman are two of four seniors, along with Ethan Bartimus and Isaac Dickens, who are waiting to see if they'll play …
Pawol is one of just two female umpires currently working the minor leagues. This spring training, she will be umping games at the Boston Red …
MAROA — Ian Benner never gets too deep into the wormhole that his looking at his statistics. 
MAROA — Before the baseball season started, Maroa-Forsyth coach Sean Martin was bracing for a long year.
Here are the first and second teams, and honorable mention, for the All-Macon County Baseball Team.
Check out the Herald & Review All-Area Baseball Team.
TEUTOPOLIS — Before Justin Fleener became one of the most successful high school baseball coaches in Illinois history, he was a self-described…
EFFINGHAM — Zack Lee never expected this.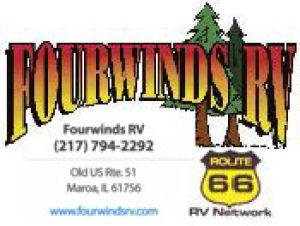 Tanzyus Logan Funeral Service and Care
EFFINGHAM — Chris Fleener's 20th season with Effingham baseball was his best, with the Flaming Hearts winning their first Class 3A sectional t…
Check out these photos of MacArthur student MyShaun Dozier of Decatur throwing at the first pitch at Busch Stadium on Saturday.
DECATUR — When MyShaun Dozier traveled to St. Louis for surgeries and checkups at Shriners Hospital as a child, he kept seeing Cardinals signs…
DECATUR — There were any number of times that Kelby Golladay could have quit.
PEORIA — Surrounded by a swarm of reporters following Teutopolis' second Class 2A baseball state championship in three years, coach Justin Fle…
SAUGET -- Effingham baseball's season ended one game short of the state tournament on Monday as the Hearts were defeated 11-1 by Waterloo in t…