First team
P/SS — Aaron Agee, Sr., Maroa-Forsyth
Agee controlled a set of very difficult bats in the Sangamo Conference that included Class 2A state runner-up Pleasant Plains, going 5-2 with a 1.34 ERA. At the plate, he had a .333 average for the Trojans.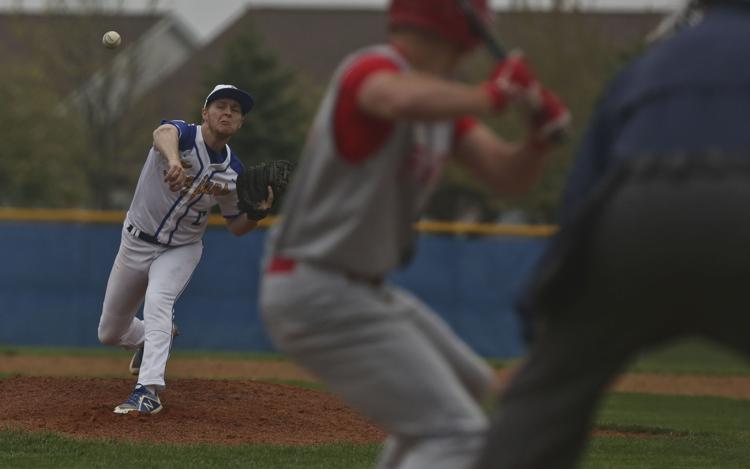 P/IF — Kelby Golladay, Sr., MacArthur
Golladay did it all for the Generals. When he wasn't pitching, he played all over the infield. He threw 41.2 innings with 84 strikeouts with a 3.02 ERA. Golladay hit .475 with eight extra base hits.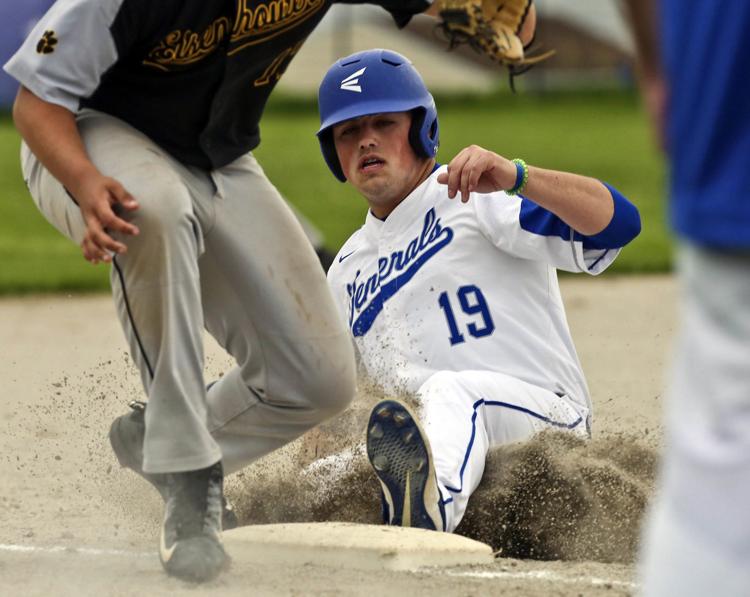 IF — Tre Corley, Sr., Maroa-Forsyth
Corley provided the Trojans with plenty of pop and was lauded for the exit velocity of which the ball left his bat. He hit .453 with 36 RBI and would have likely added homers to that total in a smaller home park.
IF — Michael Fiala, Sr., LSA
Fiala, a three-sport athlete, hit .381 this season and assumed a leadership role on the Lions. He had a .527 on-base percentage with eight doubles, 38 runs scored and 20 stolen bases.
UTIL — Ian Benner, Sr., Maroa-Forsyth
The Macon County Player of the Year did everything for Maroa. He hit .500 with 16 RBI and 19 runs scored while posting a 0.84 ERA in 33.1 innings pitched. Coach Sean Martin said he could play Benner anywhere on the field.
IF/P — Gannon Harshman, Fr., LSA
Harshman broke onto the scene and established himself as one of the top young players in the area. He hit .458 with a .604 on-base percentage, 13 extra base hits, 27 runs scored and 12 steals. He struck out 63 batters in 43 innings on the mound.
P — Seth Gillespey, Sr., St. Teresa
He was the team's ace, pitching 55 innings with a 2.41 ERA and 50 strikeouts for the Bulldogs, 10 of which came on May 7 in a complete game against LSA. He also hit .298 with a home run and 24 RBI.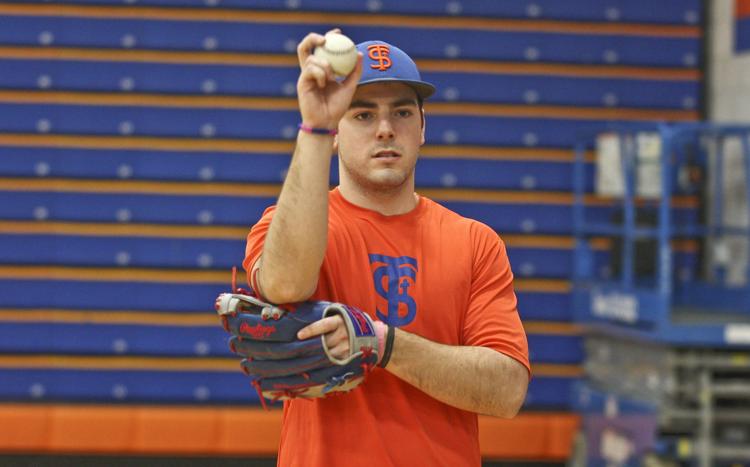 P/1B — Kyle Rigsby, Sr., Argenta-Oreana
Rigsby, a unanimous first team all-conference pitcher in the LOVC, was the ace of the Bombers' pitching staff, going 5-2 in 48.1 innings pitched and posting a 1.73 ERA.
UTIL — Skyler Peterson, Sr., Argenta-Oreana
Peterson was another unanimous first teamer in the LOVC and played three positions — pitcher, outfield and first base — at a high rate. He hit .500 with runners in scoring position and had four homers and 27 RBI.
C — Brendan Taylor, Jr., Warrensburg-Latham
Taylor was a steady catcher for the Cardinals and a threat at the plate. He hit .474 with a .581 on-base percentage with 10 doubles, a triple and a home run.
Second team
IF — Ty Martin, Sr., Maroa-Forsyth
In just 19 games, Martin scored 29 runs and hit .379 for the Trojans. 
C — Coby Crafton, So., LSA 
Crafton, in his second year behind the plate, hit .387 with a pair of home runs, 19 RBI, 25 runs scored, 10 steals and caught 10 runners trying to steal.
UTIL — Daniel Chausse, Sr., Mount Zion
Hit .303 with a pair of doubles, three triples, two homers and a .439 on-base percentage while slugging .515.
IF/P — Will Aubert, Sr., LSA
He pitched the Lions to four wins on the mound and at the plate he hit .358 with a .505 on-base percentage with eight extra-base hits, 26 RBI, 21 runs scored and 14 stolen bases.
P — Nash Mose, Jr., Mount Zion
One of the Braves' steadiest pitchers, he struck out 60 batters in 40.1 innings while posting a 3.64 ERA.
SS — Kolby Osborne, Sr., St. Teresa  
Osborne hit .330 with 15 RBI as the Bulldogs' shortstop. He struck out just 19 times.
2B — Ryder Sprague, Argenta-Oreana
The utility infielder hit .367 with a .500 on-base percentage with seven doubles, 11 RBI, 18 runs scored, 13 stolen bases and 11 walks.
SS — Ethan Mann, Cerro Gordo-Bement 
Mann hit .290 with 12 RBI and 12 stolen bases. He scored 14 runs.
UTIL — Connor Moore, Cerro Gordo-Bement 
He hit .364 with eight RBI, 17 runs scored and 13 stolen bases.
UTIL — Garhett Allen, Jr., Warrensburg-Latham
Allen hit .345 with a .475 on-base percentage for the Cardinals and committed just three errors.
Honorable mention
Cole Boehm (Jr.), Meridian; Gunnar Moore (SS), Argenta-Oreana; Jonathan Oliger (Sr., Util), Mount Zion; Michael Redpath, Argenta-Oreana; Devin Wilder (Jr., 1B), Eisenhower; Trevor Wingard (Jr.), Meridian
Get in the game with our Prep Sports Newsletter
Sent weekly directly to your inbox!