FIRST TEAM
C/P — Garrett Fritz, Sr., Okaw Valley
Fritz, the Area Player of the Year, feasted on anyone throwing a pitch near him this season. He hit 517 with 14 home runs, 57 RBIs and had a .654 OBP. The Rend Lake Community College-bound catcher was also instrumental in helping along Okaw Valley's pitching staff.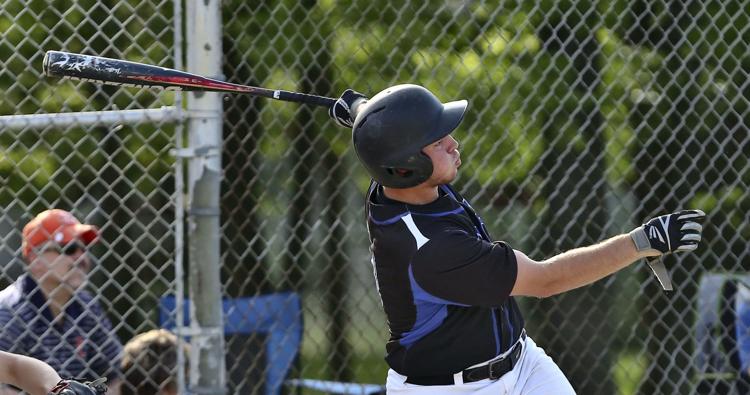 SS — Dalton Hoel, Sr., Tuscola
Duff Hoel's plan was to try to force the opponents to hit it to slick-fielding Dalton at shortstop as many times as possible. He had just four errors on the year. He was lethal offensively, hitting .472 with 26 RBIs and 62 stolen bases from the leadoff spot in the order.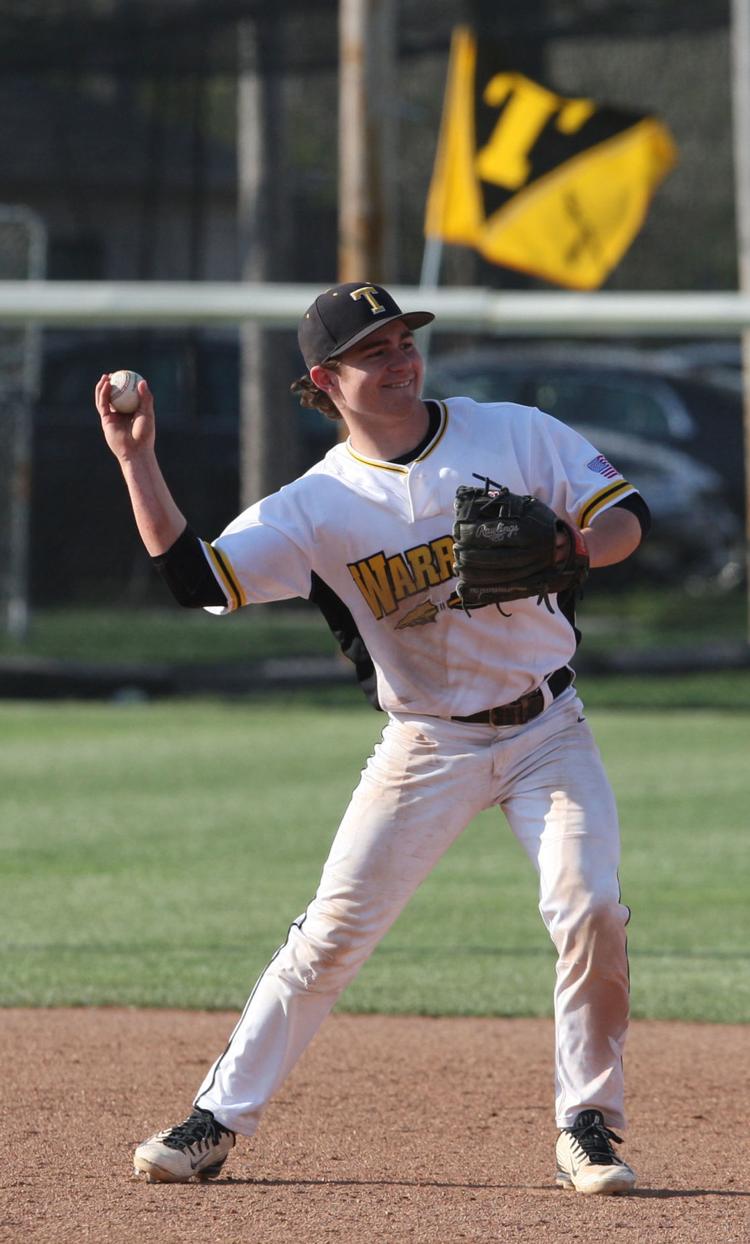 IF/P — Cody Jansen, Sr., Teutopolis
Jansen did a little bit of everything for the Class 2A runner-up Shoes. He played every position this spring except center field and even took up pitching. He hit .411 with 9 home runs, 30 RBIs and was 8-1 on the mound with a 2.22 ERA and 61 strikeouts.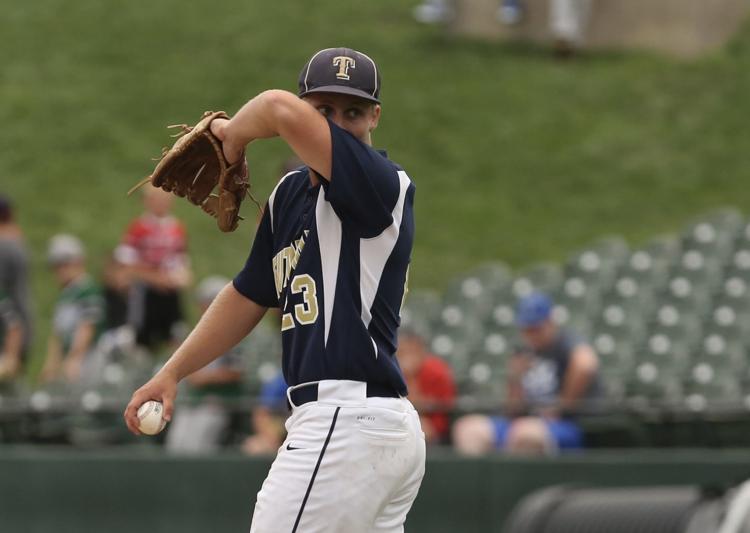 IF — Mason Hull, SS, Sr., Effingham
The force behind Effingham's offense, Hull terrorized opponents with a .571 batting average and seven home runs all while displaying a strong glove at shortstop.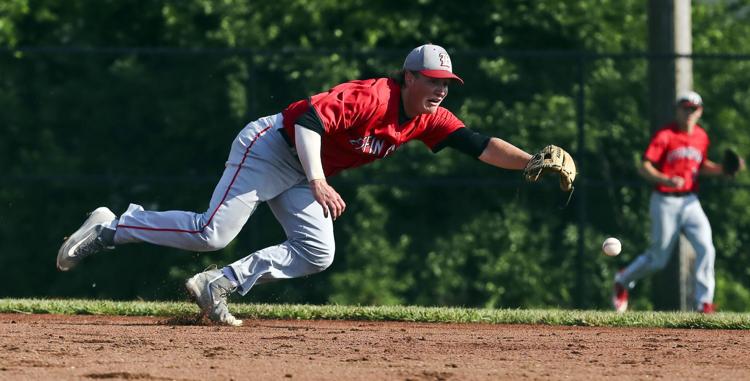 OF/P — Luke Stokowski, Sr., Monticello
Though a taller-than-average outfielder, Stokowski showed off his range in right field was key in Monticello's high-powered offense. Stokowski hit .505 with four homers, 42 RBIs and kept pace on the bases with 17 steals all while acting as a the team's closer.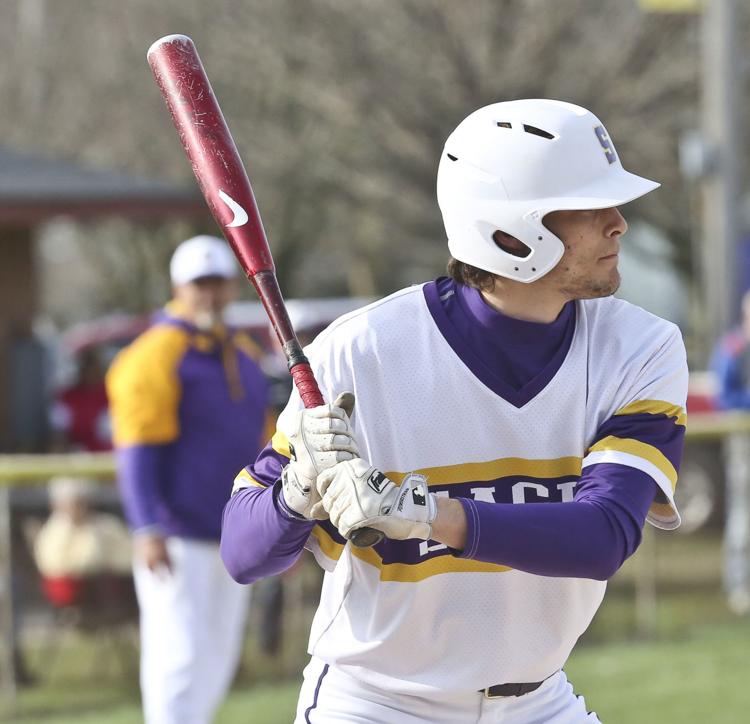 UTIL — Andrew Erickson,  Sr., Tuscola
Erickson took his spot as the potent No. 3 hitter in the Warriors' lineup and delivered with a .484 batting average while connecting on seven home runs, 18 doubles and 58 RBIs. All the while he was a strong defensive catcher.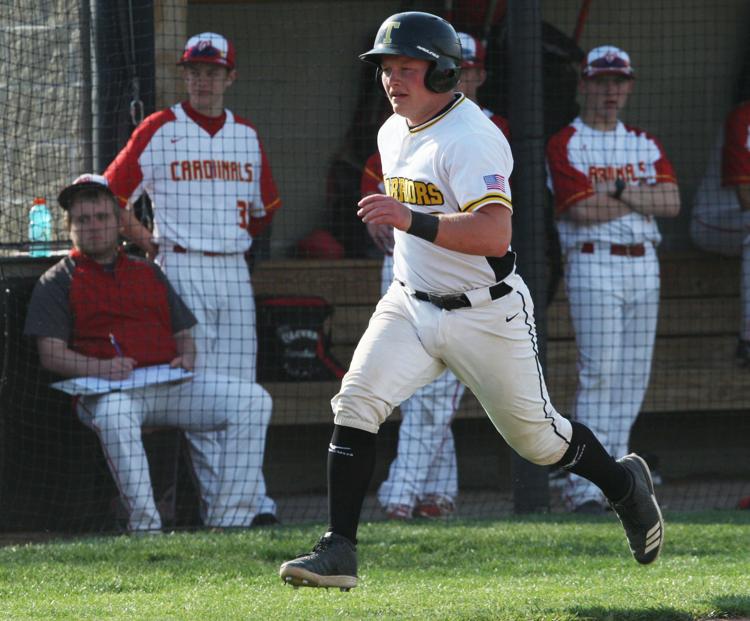 UTIL — Garrette Branson, Sr., Mattoon 
Mark Jackley has been coaching for awhile and said he had never had a payer carry a team offensively like Branson did. Branson hit a scorching .527 with 11 home runs and 50 RBIs to go along with 13 doubles this year.
OF/P — Austin Harshman, Sr., Okaw Valley
Harshman was a dynamic leadoff hitter for the Wolves who hit .417 with a home run and 25 RBIs. He showed off a strong arm in center field and pitched in relief while assuming occasional starts, going 7-0 with a 0.22 ERA in 32.1 innings with 39 strikeouts.
P — Noah Pierce, Sr., Tuscola
Pierce dominated hitters. He came through in every big game the Warriors needed from him, and they rode his arm all the way to state. He went 12-2 with 102 strikeouts in 63 2/3 innings with a 0.88 ERA.
P/IF — Eric Kremer, Sr., Teutopolis
Kremer was one of the top hitters and pitchers in the area, and had it not been for an injury in the postseason, likely would have pitched at Dozer Park again. He struck out 78 batters in 41 1/3 innings while hitting three homers and driving in 28 runs on offense with a .404 batting average.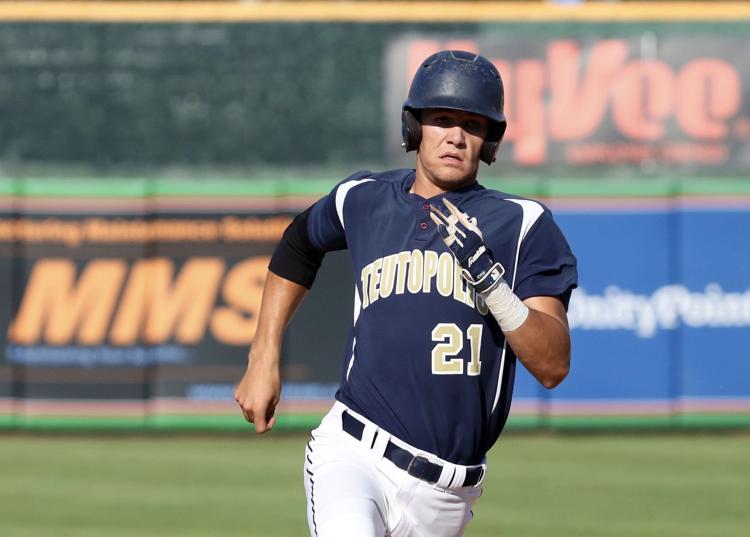 P — Zach Lee, Jr., Effingham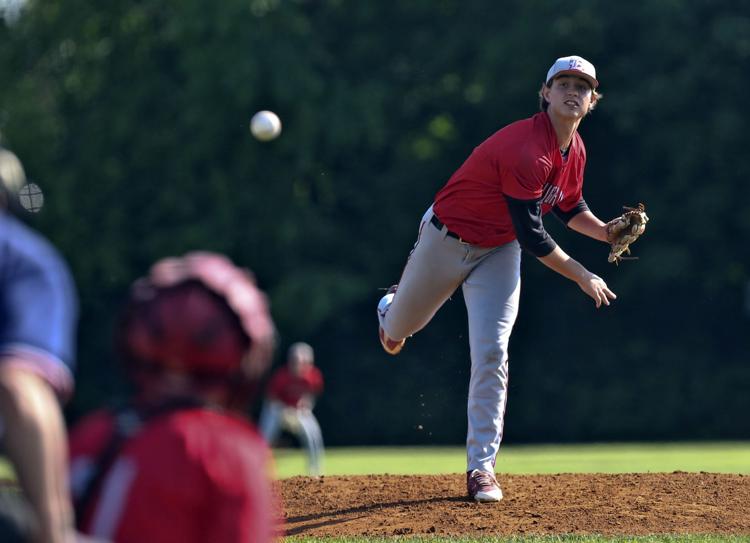 The flame-throwing Lee, who has reached 94 miles per hour on the radar gun, dominated opponents, striking out 62 batters in 44 2/3 innings with a 0.78 ERA and did not allow a home run. Lee is committed to the University of Kentucky.
SECOND TEAM
C — Ben Fricke, Jr., Mount Pulaski
Fricke broke out for the Hilltoppers, hitting .492, with six home runs, 25 RBIs and a .590 slugging percentage.
C/OF/IF — Drew Thoele, Sr.,  Teutopolis
Thoele was another utility player for the Shoes who came up with big hits when the Shoes needed him. He hit .327, three home runs and 38 RBIs, 20 of which came with two outs.
IF/P — Lee Hardiek, Sr., Teutopolis
Hardiek found his stride at the plate in the middle and at the end of the year, while also pitching for Teutopolis. He hit .336, and had a 2.18 ERA with 45 strikeouts.
IF — Tyler Meinhold, Sr., Tuscola
Meinhold only committed four errors from second base and had offense to boot, hitting .422, with six home runs and 54 RBIs.
OF — Cody Drake, Sr., Okaw Valley
Drake was another cog in the strong Okaw Valley lineup, batting .383, with eight homers and 41 RBIs.
OF — Alek Bundy, Jr., Monticello
The speedy Bundy was electric on the bases, swiping 21 while hitting .485, with four home runs and 30 RBIs.
OF — Noah Wagy, Sr., Newton 
Newton coach Jason Fulton described Wage as a "very explosive player" who hit .520 with nine home runs, 10 doubles and 25 RBIs.
UTIL — Payton Howell, Sr., Shelbyville
A key part of the Shelbyville order, Howell hit .463 with a 875 slugging percentage while slapping seven home runs and driving in 29.
P — Mac Hickman, Sr., P, Clinton
After an injury-plagued junior season, Hickman was dominant in the CIC, striking out 76 in 41 innings with a 0.85 ERA.
P — Tanner Coleman, Sr., Okaw Valley
Coleman was one of the top pitchers on Okaw Valley's staff, coming up with big performances when the Wolves needed him, going 8-1. He hit .415 and drove in 41 runs.
1B/P — Brayden VonLanken, Jr., Tuscola
VonLanken delivered in key moments, including a game-tying RBI in the supersectional. He hit .415, with nine long balls and 41 RBIs.
THIRD TEAM
C/P — Kaleb Whitt, Sr., Altamont
IF — Jordan Bloemer, Sr., Louisville North Clay.
IF — Quinn Martz, Sr., Shelbyville
IF — Issac Kramer, Sr., Windsor/Stewardson-Strasburg
OF — Ryan Sandifer, Sr., Effingham
UTIL — Joe Kabbes, Effingham St. Anthony
UTIL -- Drew Martin, Fr., Mount Pulaski
UTIL — Sam Hagerman, Okaw Valley
P — Colin Koester, Jr., Effingham St. Anthony
P — Zach Jansen, Sr., Newton
P — Adam Levitt, St. Anthony
HONORABLE MENTION
Dalton Armes, Windsor/Stewardson-Strasburg; Josh Bailey, Oblong; Kendall Ballman, Effingham; Kiefer Bathe, Shelbyville; Joel Bleskey, Shelbyville; Gavin Braunecker, Effingham St. Anthony; Brycen Burgener, Central A&M; Justin Brown, Cumberland; Lewis Brown, Brownston/St. Elmo; Ryley Brown, Cumberland; Luke Buescher, Charleston; Mitchell Casey, Vandalia; Nathan Casey, Vandalia; Mitch Carr, Monticello; Kacey Cheek, Oblong; Brennyn Cutts, Cumberland; Bryson Cutts, Cumberland
Hutson Dickens, Okaw Valley; Nick Dillon, Charleston; Michael Flier, Cumberland; Evan Fritcher, Neoga; Lane Funneman, Pana; Tylr Gottfriedt, Shelbyville; Wes Harrell, Charleston; Quinten Helmuth, Arcola; Ben Holthaus, Pana; Spencer Johnson, Sullivan; Lucas Kresin, Tuscola; Kade Lassen, Robinson; Drew Martin, Mount Pulaski; Reid Mathenia, Cumberland; Nathan Meese, Oblong; Garett McNary, Vandalia; Ethan Morgan, Taylorville; Jackson Nichols, Mattoon; Lucas Otto, Arthur-Lovington-Atwood-Hammond; Matthew Overton, Clinton; Conner Potts, Oblong;
Dalton Rogers, Sullivan; Kam Roley, Shelbyville; Cale Sementi, Tuscola; Zach Sowers, Sullivan; Jacob Spitz, Mattoon; Gavin Sullivan, Sullivan; Alex Talley, Cumberland; Noah Teasley, Altamont; Keaton Thayer, Clinton; Jack Wade, Clinton; Lance Wesner, Robinson; Jeff Wileaver, Monticello; Tyler Wood, Charleston; Marcus Vanausdoll, Arthur-Lovington-Atwood-Hammond; Trey Yarnell, Okaw Valley; Marcus Zimmerman, Vandalia