First team
P — Zack Lee, Sr., Effingham
Lee dominated this season on the mound, going 9-1 with a 0.35 ERA to send the Hearts to the Class 3A super-sectional. The University of Kentucky-bound, and Area Baseball Player of the Year, struck out 102 batters in 59.1 innings, showcasing his 95 MPH fastball.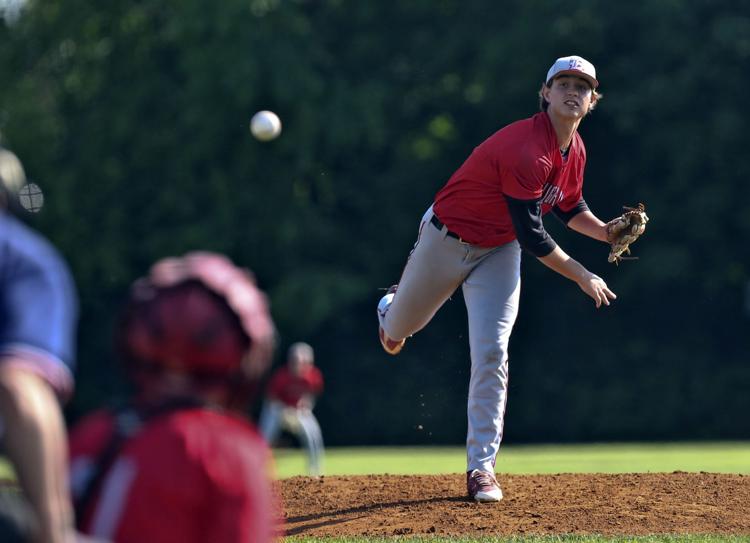 P — Logan Tabeling, Jr., Tuscola
Tabeling followed up a strong sophomore year with a huge junior season. The Wright State-commit was 9-0 with a 1.27 ERA. He struck out 126 in 60.2 innings of work.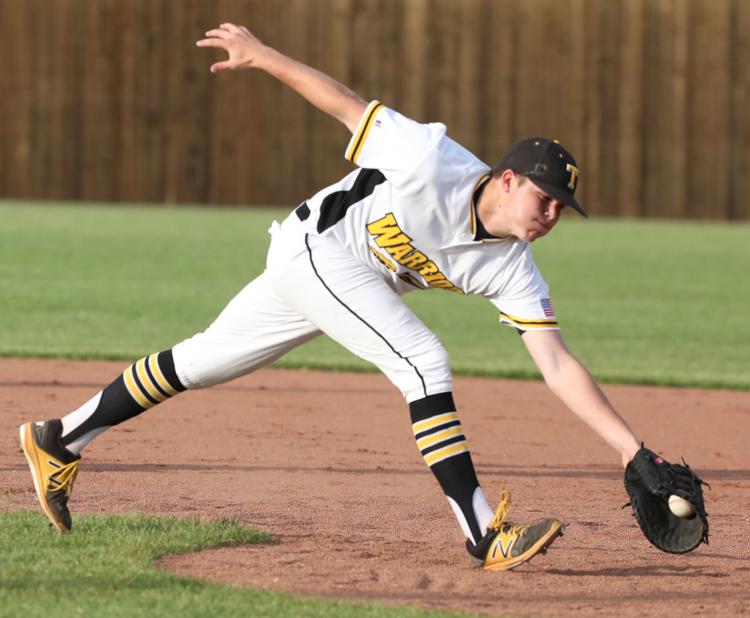 C — Ben Fricke, Sr., Mount Pulaski
Fricke was the offensive catalyst in Mount Pulaski's resurgent season that led the Hilltoppers to the Class 1A sectional championship game. He hit .449 with a homer, 26 RBIs and slugged .641. Behind the plate, he helped lead the pitching staff to a collective 2.16 ERA.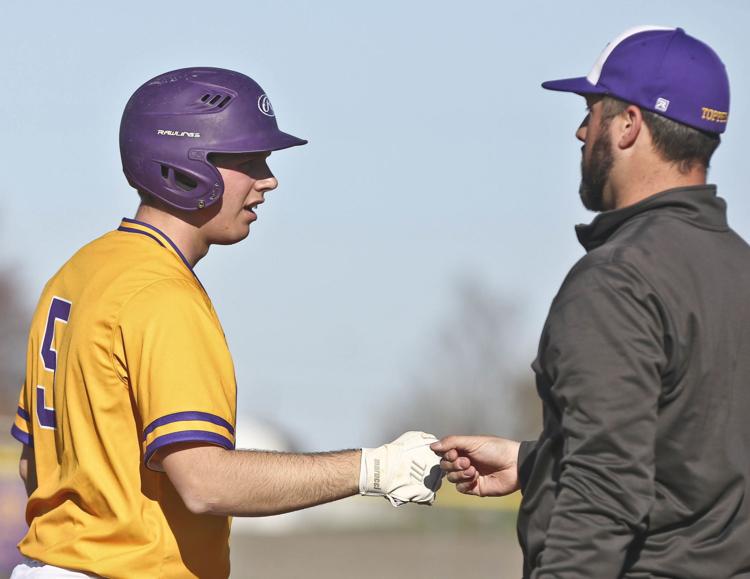 IF — Drew Martin, So. Mount Pulaski
Martin established himself as one of the best young players in the area. He was 6-1 with a 0.85 ERA, but did more than pitch, hitting .456 with a pair of homers and 24 RBIs while swiping 28 bases.
IF — Dawson Smith, Sr., Teutopolis
Smith did a little bit of everything for the Class 2A state-champion Shoes. He was the anchor in the middle of the defense at shortstop, hit .385 with had 43 runs scored from the leadoff spot. He was also 7-1 on the mound with a 1.04 ERA and 86 strikeouts.
IF — Clint Weber, Sr., Teutopolis
Weber gave the Shoes plenty of thump in the middle of the order, hitting .361 with five homers and 37 RBIs. He gave T-Town a strong glove at first base and also added innings on the mound, going 5-0 with a 1.36 ERA.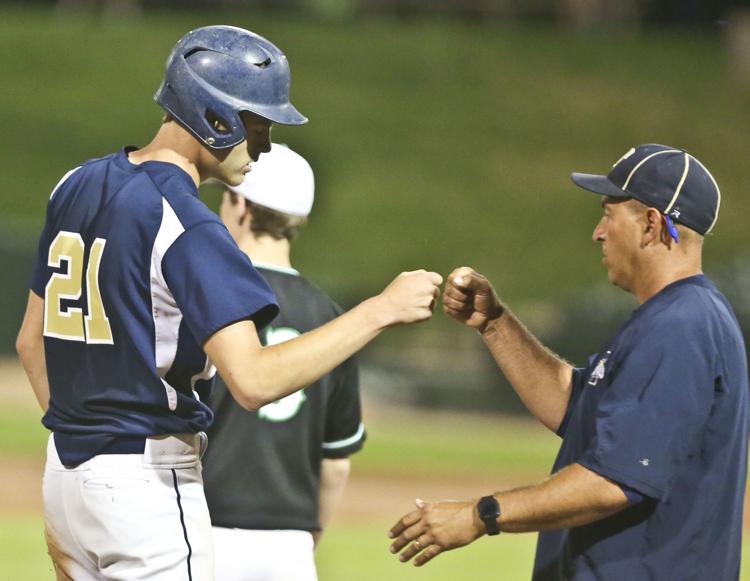 IF — Cade Kresin, Sr., Tuscola
If there was one guarantee about Kresin, it's that he wouldn't strike out. He had just four strikeouts all season and hit .509 with nine home runs and 57 RBI as the lynchpin of the Warriors' lineup.
IF — Brennyn Cutts, So., Cumberland
Cutts did it all for Cumberland as only a sophomore. He hit .459 with six homers and 32 RBIs. He dominated on the mound with a 0.63 ERA and 62 strikeouts in head coach Mark Jackley's first year with the Pirates.
OF — Mitch Hemmen, Jr., Teutopolis
Hemmen was the top pitcher in a deep T-Town pitching staff. His shining moment came in the super-sectionals, throwing a no-hitter to send the Shoes back to state. He was 8-0 with a 1.25 ERA. He helped his cause at the plate, hitting .330 with five homers and 32 RBIs.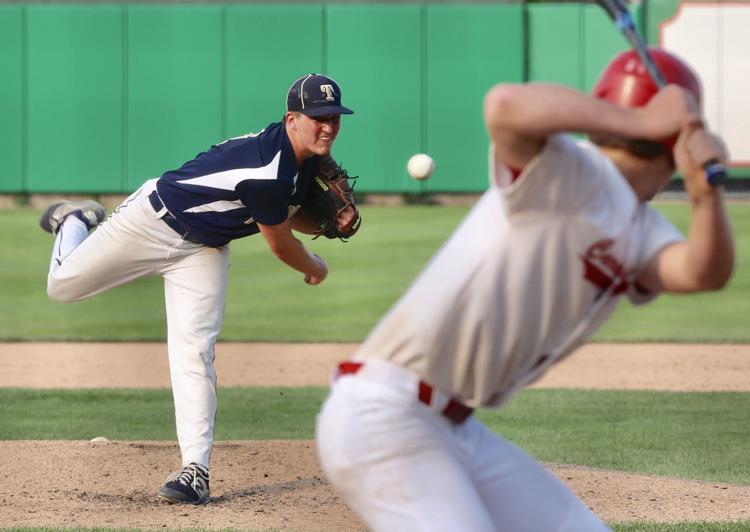 UTIL — Harmon Clifton, Louisville North Clay
Clifton, an all-state selection, was a huge contributor for North Clay this season, especially at the plate, where he hit .448 with a .582 slugging percentage and a .602 on-base percentage.
UTIL — Kade Lassen, Jr. Robinson 
Lassen led a good Robinson team in hitting with a .427 average and had a team-high 26 RBIs to go with a pair of triples, nine doubles and three homers. He slugged .674 with a .543 on-base percentage and was key in Robinson going to the sectional semifinals.
UTIL — Brayton Poland, Sr., Effingham
Poland was Effingham's leading hitter at .434 to go with a .524 on-base percentage and a .656 slugging percentage. His 11 doubles, three home runs and 33 RBIs were key in winning the first sectional championship since 1942.
Second team
P — Hayden Birdsong, Sr., Mattoon 
Birdsong was 4-0 in Apollo games, going 6-2 overall with 70 strikeouts and a 1.01 ERA.
P — Caleb Hurst, Jr., Charleston
Charleston's ace had a 1.56 ERA to go with 87 strikeouts in 63 innings pitched and a 0.89 WHIP.
C — Brayden VonLanken, Sr., 1B/C, Tuscola
VonLanken was a force in the middle of the Warriors' lineup with 11 home runs, 46 RBIs and a .416 batting average.
IF — Trenton Schwerdt, Jr., IF/P, Teutopolis
Schwerdt hit .327 with six doubles and three home runs. On the mound he had a 1.21 ERA and 49 strikeouts in 40.1 innings pitched.
IF — Jake Wilson, Sr., SS, Charleston
Wilson was more than a strong glove for Charleston. He was a .350 hitter with a homer and 17 RBIs. He had a .477 on-base percentage and swiped 19 bags on the season.
IF — Brock Smith, Sr., SS, Mattoon
Mattoon's shortstop had a big season, hitting .374 with a .495 slugging percentage and 18 RBIs.
IF — Colin Koester, Sr., P./IF, Effingham St. Anthony
Koester hit .407 for St. Anthony with a .490 on-base percentage, 31 runs scored, 18 RBIs and 13 stolen bases. He was 3-3 on the mound with a 3.30 ERA.
OF — Blake Niebrugge, Sr., OF/P, Effingham St. Anthony
The outfielder hit .432 with 37 RBIs and five home runs while also stealing 14 bases. On the mound, he had a 0.71 ERA, going 4-0 in 19 innings pitched.
OF — Jacob Hammer, Sr., OF/P, Altamont
Hammer was the best hitter and pitcher on an Altamont team that advanced to the Class 1A super-sectionals. He hit .396, had a .443 on base percentage and slugged .667.
OF — Logan Peterson, Sr., OF, Clinton
Clinton's outfielder was perfect in the field, recording no errors on the season. He also hit .400 with seven doubles and two home runs while recording a .525 on-base percentage.
UTIL — Lucas Otto, Jr., P/3B/1B, Arthur-Lovington-Atwood-Hammond
ALAH's do-it-all junior hit .394 with three homers and posted a 0.78 ERA on the mound with 94 strikeouts in 48.1 innings.
UTIL — Mitch Hardiek, Jr., Util, Teutopolis
Hardiek turned in a monster game to win the state championship, and hit .352 on the year with 29 RBIs to go with a 1.60 ERA on the mound.
Third team
P — Logan DeRight, Sr., Mount Pulaski
P — Lucas Kresin, Jr., Tuscola
C — Justin Brown, Sr., Cumberland
IF — Sam Hagerman, Sr., Okaw Valley
IF — Jacob Robbins, Sr., Altamont
IF — Malcolm Miller, Sr., Shelbyville
IF — Brayson Shew, So., Cumberland
OF — Keagan Bradley, Sr., Charleston
UTIL — Nate Philpot, Sr., St. Elmo/Brownstown
UTIL — Cooper Jackson, Effingham
UTIL — Luke Ungrund, Jr., Teutopolis
UTIL — Alek Bundy, Sr., Monticello
Honorable mention
Brayden Adams, Olney; Nate Arnold, Lincoln; Kendall Ballman, Effingham; Ryan Bartley (Jr.), Tuscola; Connor Bierman, (Sr., 3B), Newton; Nick Bishop, Effingham; Brody Borntreger (So., Util), Arthur-Lovington-Atwood-Hammond; Asher Bradd (Sr.), Monticello; Logan Brough (So., C), Arthur-Lovington-Atwood-Hammond; Payton Bryant (Jr.), Shelbyville; Brayden Childress, Robinson; Ethan Clark (Fr.), Shelbyville; Camden Coleman, Okaw Valley; Braden Cross (Jr., IF), Clinton;
Tyler Davis, Taylorville; Blaine Dickey, Flora; Reid Doll, Olney; Gavin Dorn, Olney; Zach Duenas, Olney; Brenden Eigenbrod, Lincoln; Kanin Elder (So.), Sullivan; Luke Fleener, Louisville North Clay; Kyle Foraker, Taylorville; Kaled Foster, Olney; Chase Galloway, Newton; Dylan Guy, Sr., P/IF, Effingham St. Anthony; Levi Hodge, Robinson; Eli Hagerman, Okaw Valley; Ben Hess (Jr., P), Charleston; Colton Holiday, Lincoln; Spencer Johnson, Sullivan; Cam Knierim, Mattoon; Gage Krutsinger, Flora; Will Little (Sr.), Tuscola
Dalton McGill, Okaw Valley; Michael Miller (Jr., IF), Arthur Okaw Christian; Nic Miller (So., Util), Arthur-Lovington-Atwood-Hammond; Blake Morrison, Vandalia; Jake Mudd (Sr., Util), Arthur Okaw Christian; Jackson Nichols, Mattoon; Cameron Ochs (Sr.), Tuscola; Michael Oswald (Jr.), Clinton; Isaac Pampe, Olney; Conner Potts, Oblong; Rece Pullen (Jr., Util), Shelbyville; Jalen Quinn (Fr.), Tuscola; Colton Reed (Jr., P), Shelbyville; Ashton Rodgers (Sr., Util), Casey-Westfield; Dalton Rogers (Sr.), Sullivan; Landon Roy, Robinson
Nick Schafer, Flora; Sayne Schultz (Sr.), Central A&M; Logan Sexton, Robinson; Dallas Sisk, Arcola; Cade Slaughter, Robinson; Zach Stark (Jr., C/P), Newton; AJ Stokes (Jr., C), Shelbyville; Noah Teasley (Jr., C), Altamont; Gabe Tiarks (So., Util), Arthur Okaw Christian; Logan Whitney (Sr.), Central A&M; Max Wyninger (Jr.), Tuscola; Trevor Zuber, Olney