FIRST TEAM
F — Julia Griffin, Sr., Charleston
Griffin was the leading scorer on the Trojans, scoring 29 goals and dishing four assists on a team that advanced to the regional championship game.
F — Camryn Wagner, Jr., St. Teresa
She's one of the most feared forwards in the area. Wagner uses her speed to blow by defenders and improved her one-on-one game to score 37 goals and hand out four assists against a beefed up schedule compared to last year.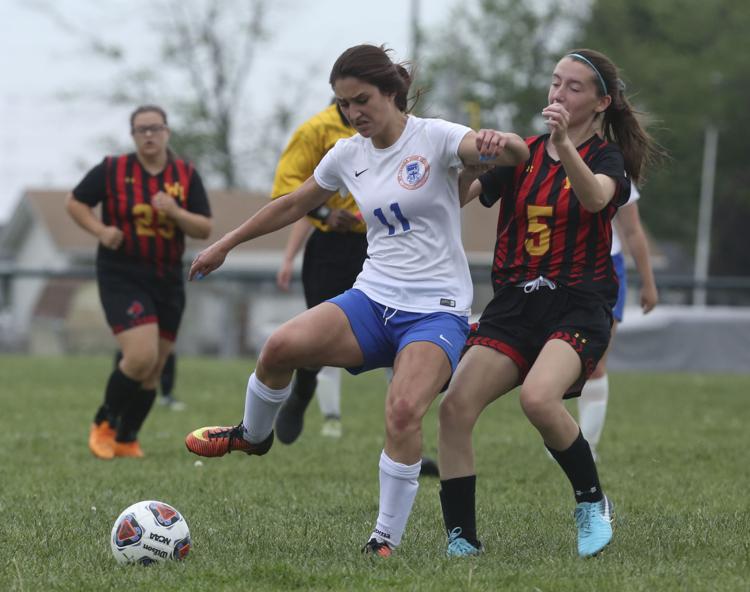 F — Mia Maupin, Jr., Monticello
Maupin continues to move up the Monticello history books. She poured in 29 goals for the Sages this season. She broke the school's single-season goal record of 19 this season.
F — Shania Schoonover, Jr., Pana
Schoonover was a menace for opposing teams. She had 14 goals and six assists this season.
F — Jessica Nichols, Sr., Mattoon
Nichols helped Mattoon to a record-breaking season with 33 goals and 17 assists.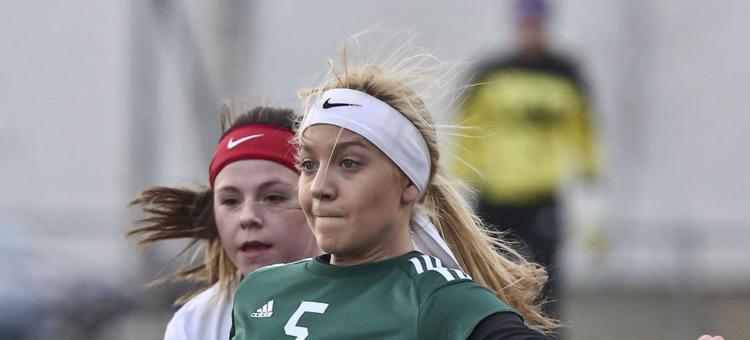 MF — Megan Leighton, Jr., Warrensburg-Latham/Maroa-Forsyth
The Cardinals scored by committee on offense, and Leighton led the way with 13 goals while dishing out 12 assists for the regional championship team.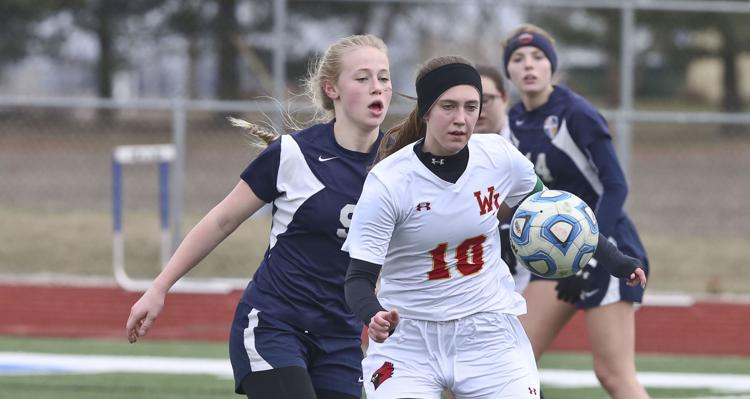 MF — Brenna Frommelt, Fr., Mount Zion
Frommelt broke onto the scene with a massive freshman season that saw her score 29 goals and pass eight assists while being named first team all-Apollo Conference for the Braves.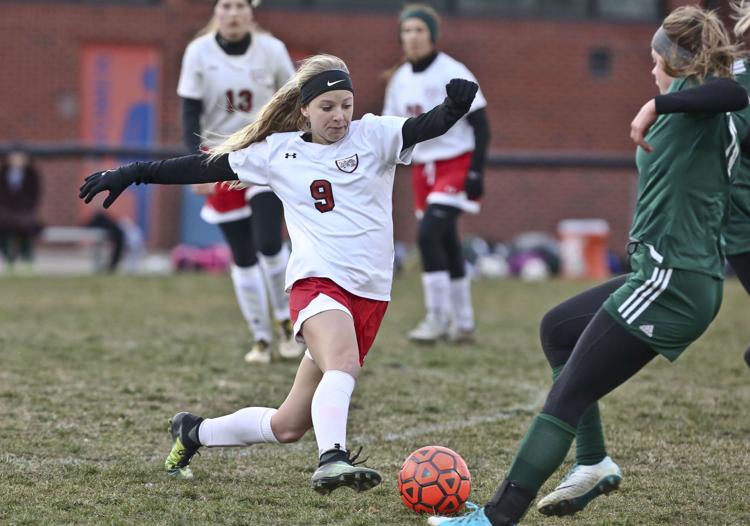 MF — Lauryn Pugh, Jr., St. Teresa
Pugh was the perfect complement to Wagner on the field. She took advantage of her chances and scored eight goals while passing 12 assists.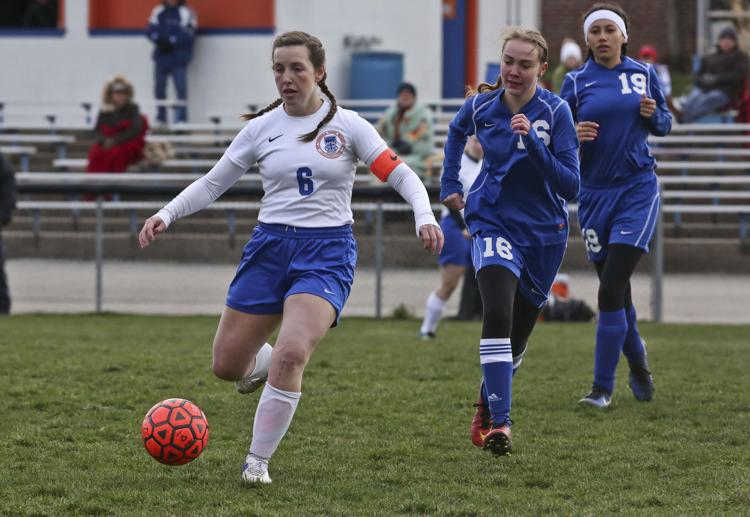 You have free articles remaining.
D — Reilly Fitzpatrick, Jr., Warrensburg-Latham/Maroa-Forsyth
Fitzpatrick was the best defender on a team that is built on defense. Opposing coaches praised her for her ability to slow down their attack.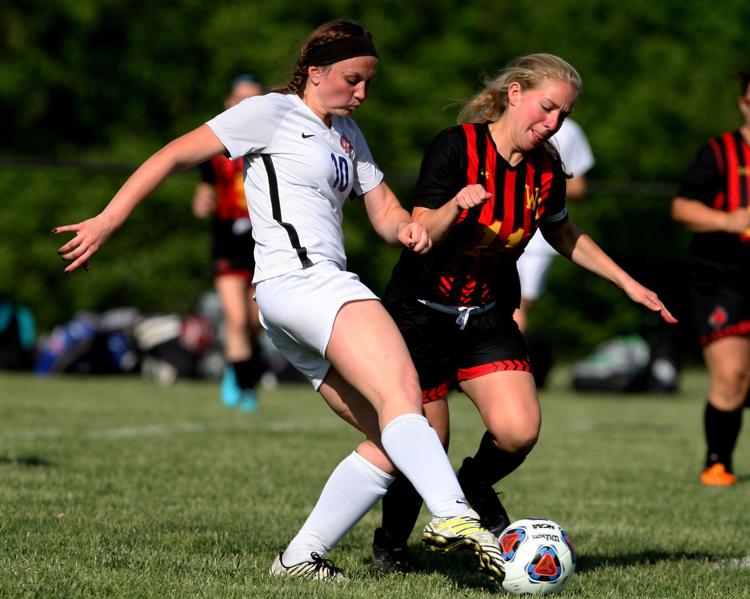 D — Kalyn Prather, So., Monticello
She was the backbone of the Sages. She played all but eight minutes this season and took younger players under her wings. In eight Illini Prairie Conference games she recorded 98 steals for the Sages.
G — Shelby Lehman, So., Pana
Lehman was a wall in the net, stopping 143 shots and only allowing 25 goals all season. 
SECOND TEAM
F — Emily Sweeny, Sr., Charleston
F — Kaitlyn Weideman, Jr., Pana
F — Channing Johnston, Jr., Warrensburg-Latham/Maroa-Forsyth
F — Makenzee Velchek, Jr., St. Teresa
F — Rylee Black, So., Pana
MF — Saige Overton, Sr., Mattoon
MF —Marie Davis, Sr., Mount Zion
MF — Reese Bobbit, Warrensburg-Latham/Maroa-Forsyth
D — Gracie Pakula, So., Warrensburg-Latham/Maroa-Forsyth
D — Lanie Wolter, So., Mount Zion
G — Lindsey Kormelink, Sr., St. Teresa
Honorable mention
Maya Caltry, Jr., Charleston; Mackenzie Claypool, So., St. Teresa; Kyaria Corrch, Eisenhower;  Tessa Daily, So., LSA; Addie Deere, Fr., Pana; Jurnee Flournoy, Eisenhower; Hope Griffin, Sr., Charleston; Lily Harris, Jr., Charlerston; Amanda Hunter, Fr., Pana; Hannah LeDuc, Jr., Pana
Isabella Salefski, Jr., LSA; Marie Shaffer, MacArthur; Savannah Shaffer, MacArthur; Victoria Skeffington, Eisenhower; Gabby Spencer, Jr., Warrensburg-Latham/Maroa-Forsyth; Jenny Sweeny, Jr., Pana; Maddie Yocks, Warrensburg-Latham/Maroa-Forsyth