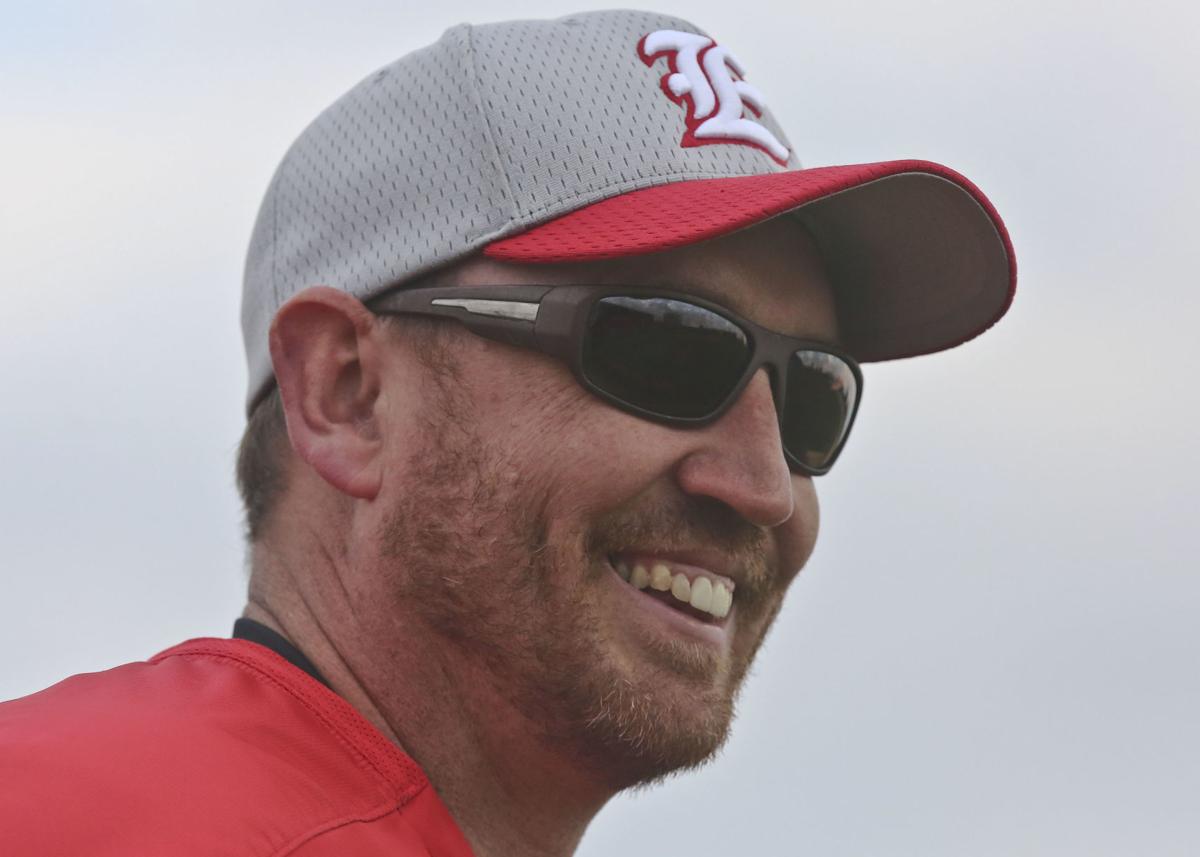 It will also be Fleener's last with the team. He recently announced his resignation and his acceptance of a baseball coaching and teaching position at Fairfield High School.
"My theory was I was never going to leave Effingham, but (my wife and I) discussed it and at the end of the season. I felt like things were changing and it was time for a change in my life," Fleener said. "The position came up after our season ended and I explored it. When I explored it, it opened my eyes a little bit to a different job and I was intrigued by it."
Fleener also has family connections in Fairfield. 
"It is where my wife is from — she's a Fairfield High grad and so we will also be closer to her family. We decided it was as good job opportunity and the signs were pointing to go that way," Fleener said.
Fleener became Effingham's varsity baseball coach in 1999 and built a 421-219 record with a .657 winning percentage. Last season, the Hearts finished 26-10 and 8-4 in the Apollo Conference, good for a second-place finish. In the playoffs, Fleener led the team to its ninth regional title during his tenure and the Hearts came up one win short of the Class 3A state tournament.
"Being in the Apollo Conference, I think it is one of the best baseball conferences around and I see it only getting better," Fleener said. "I came (to Effingham) as a young guy and I coached JV ball for one year and then I jumped right into the varsity job and did it for 20 years. I've been blessed with really good players and I had so many people help me along the way. I've had really good assistant coaches." 
Fleener will teach physical education and driver's education, and will inherit a Fairfield baseball team that found playoff success last season after a long gap. The Mules were 21-4 and won their first regional championship since the 1978-79 season. 
Fleener said he's appreciative of all of the support he has received from the Effingham community in his two decades as coach.
"I've had very supportive parents from the community that have helped me take care of their kids and get us what we need. The community has been good to me and I'm not leaving on bad terms," Fleener said. "I really like Effingham and the team is going to get better and this will give some young guy an opportunity to have a great time coaching baseball. Effingham is a nice place to coach an raise a family there."
Contact Matthew Flaten at (217) 421-6968. Follow him on Twitter: @MattFlaten
Get in the game with our Prep Sports Newsletter
Sent weekly directly to your inbox!