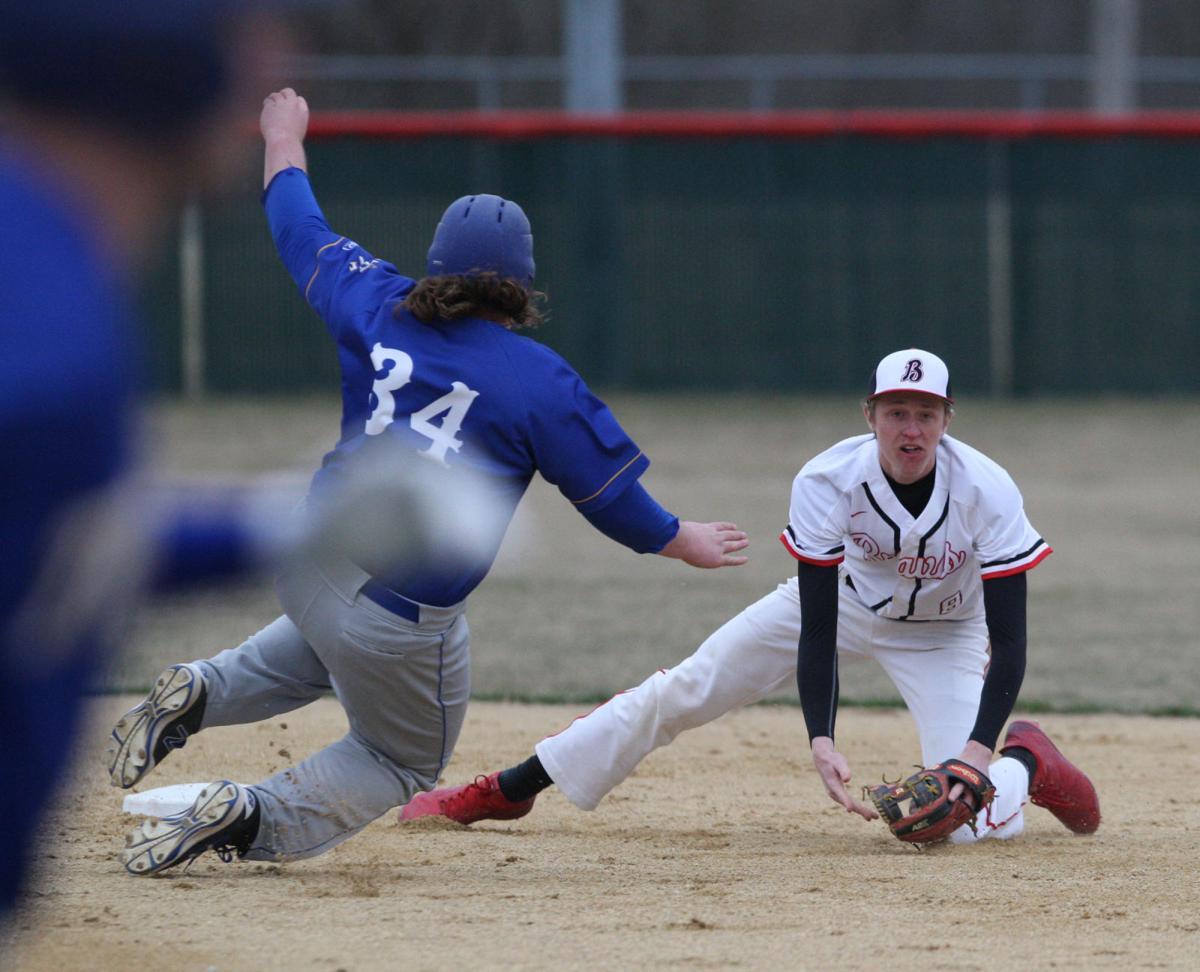 MOUNT ZION — It didn't take Trevor Durand long to realize he wasn't going to be able to blow his fastball past opponents.
Instead, he decided location is everything.
Durand, a senior, is one of three standout pitchers for the Braves who hope to take Mount Zion on a deep postseason run after a 24-4 regular season. The Braves open the Class 3A Champaign Central Regional semifinals against Rantoul at 4:30 p.m. on Wednesday.
On the mound, Durand has a 6-0 record with a 2.19 ERA with 41 strikeouts and only 13 walks in 37 innings.
"I don't really throw the hardest," Durand said. "I'm not going to strike people out blowing it right past them. I decided I should pick a location, hit my location and get strikeouts that way.
"Location has been where I work and it's working pretty well so far."
Durand has off-speed pitches to complement his fastball, but he plays mostly off his heater.
He can spot a pitch inside, outside, high or low, or as Mount Zion coach Matt Smith calls it, a recipe to winning at the high-school level.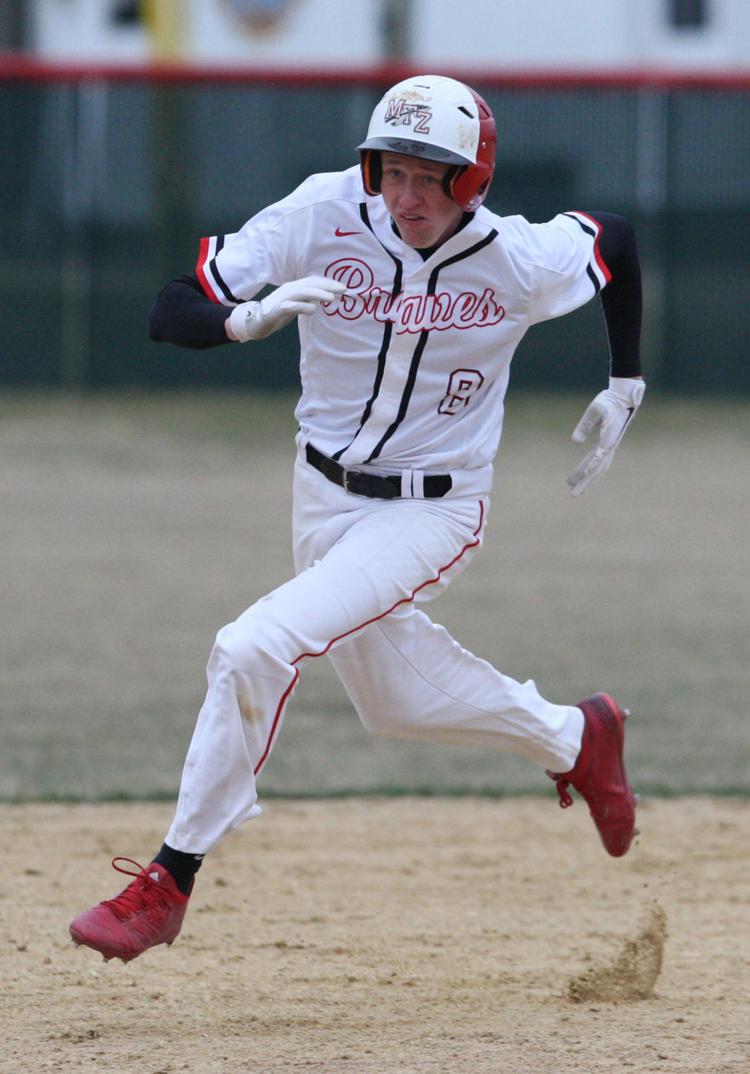 And when he needs to dig in the tank for a few extra miles per hour on his fastball, he can find it.
"He's good at adding a little bit when he needs to on his fastball and subtracting," Smith said. "A lot of kids at this age, at this level, don't add and subtract off their fastball."
Smith's favorite thing about Durand isn't his ability to keep hitters off balance, or the .326 average with two home runs and 20 RBIs Durand has from the No. 3 spot in the order.
Smith said he likes that Durand approaches each game, each practice, the same — with a level head. He leads by example on a team loaded with chemistry.
"The first thing I love about Trevor is how he goes about his business the right way," Smith said. "He works hard, doesn't talk a lot and is a kid who expects to do well. He has expectations that he wants to be the guy, and he's very quiet about doing it."
Keeping calm is in Durand's nature, but don't mistake his laid-back demeanor with a lack of caring.
He's passionate about baseball and will be the first one up to celebrate a big play or a towering home run.
On Saturday in a loss against East Peoria, Durand said the energy was lacking. He's not afraid to rally his team to stand at the fence and bring noise.
He simply picks and chooses the moments to erupt.
You have free articles remaining.
"I am kind of the quiet one on the team," Durand said. "When it comes down to it, I'll get into the game and I'll get fired up. I can get a little loud too, sometimes."
Smith has harped on the importance of body language this season. He doesn't want his players displaying negative language on the field.
He won't walk into the dugout and spike his helmet, or slam his bat against the fence after a bad at-bat. Though Durand may be upset with himself, he won't let his teammates know it, and he sure won't let the other team see his frustration.
"I don't like showing emotions on the field," Durand said. "I feel like if I show emotion on the field, it might carry on to my next play or next at-bat, and I don't want that."
As a pitcher, if an opposing team sees a weakness, they can pounce, Durand said.
When he isn't in the field, he's patrolling the shortstop position for the Braves, but it's been a journey to get there.
Growing up he played the outfield, and when he arrives on campus at Millikin next season, he'll likely take his position back in the outfield when he isn't pitching.
But when Durand was a freshman, Smith needed a shortstop, and Durand stepped into the role.
He played there as a sophomore on varsity, where he was named a unanimous all-conference selection in the Apollo.
As a junior, another unanimous all-conference selection season, he slid to third base before returning to shortstop during the season.
"It was tough at first, but once you get the hang of it, it gets a little smoother and it starts to go pretty well," Durand said.
At the plate, Durand knows he doesn't need to be a bopper in the middle of the Braves' order. Instead, he needs to find the gaps in the outfield.
He's got an on-base percentage of .455 and is slugging .539.
In the summer, Durand plays for the Decatur Commodores and Smith has seen a new hitter at the plate.
"I do believe he's taken that next step as a hitter this year," Smith said. "He's always been a solid hitter, but this year he's really been able to go gap-to-gap and drive baseballs. He's had a solid year for us."
After losses to Champaign Central in the regional championship game the last two years, Durand knows exactly what to expect as a potential third regional championship game looms against the Maroons this year.
"You've got to keep playing no matter what," Durand said of the postseason. "Somethings might not go your way. You have to keep playing. There's always a lot of game left. It's baseball. Anything can happen."
Mt Zion vs Maroa Forsyth baseball 5 3.19.18.jpg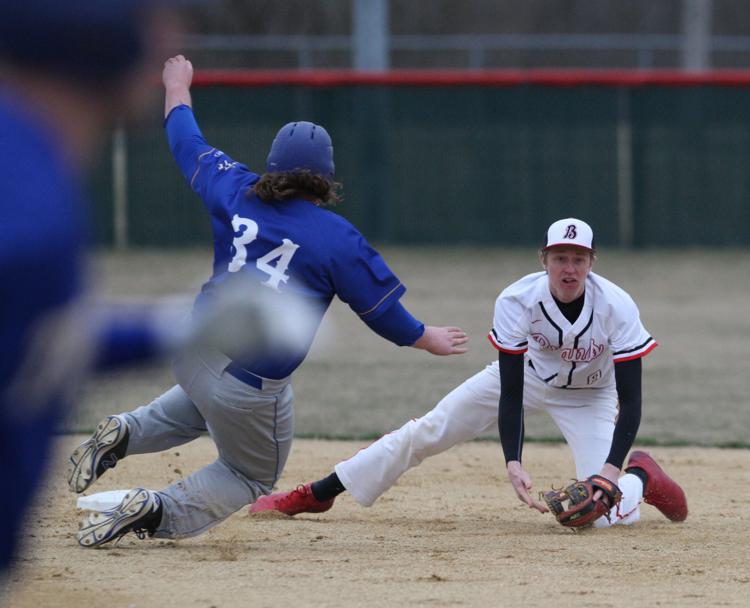 Reynolds_Bradley 3.19.18.jpg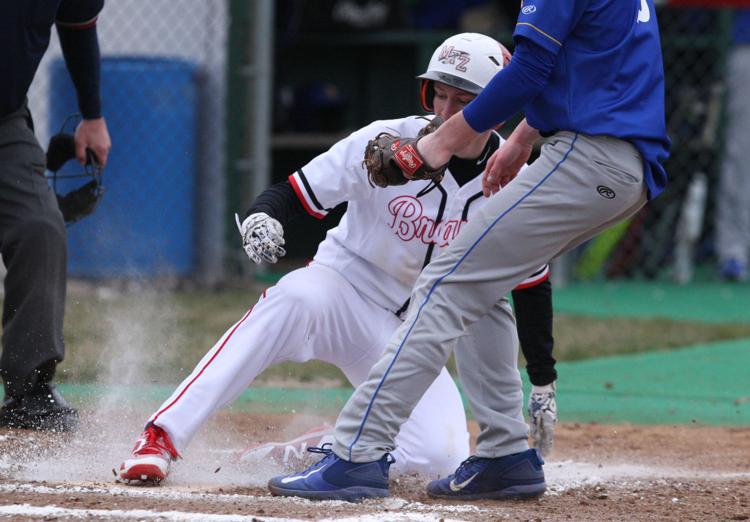 Shepard_Logan 3.19.18.jpg
Binder_Mitchell 3.19.18.jpg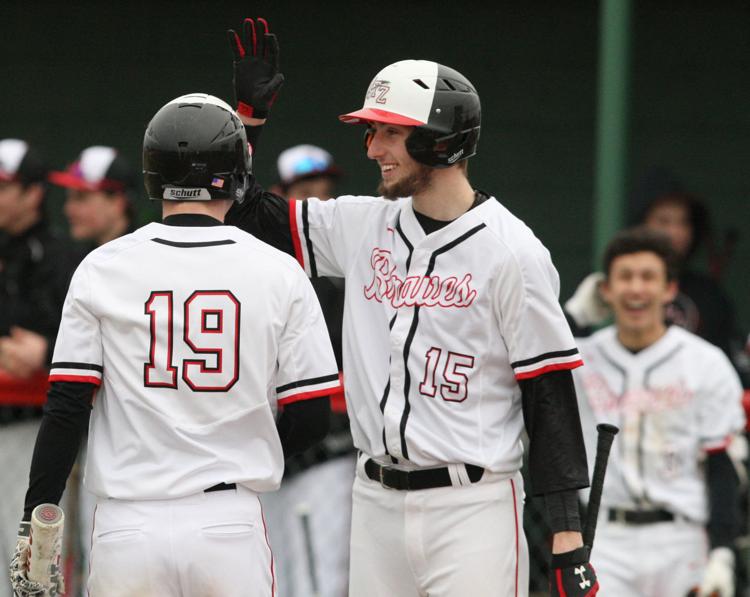 Durand_Trevor 3.19.18.jpg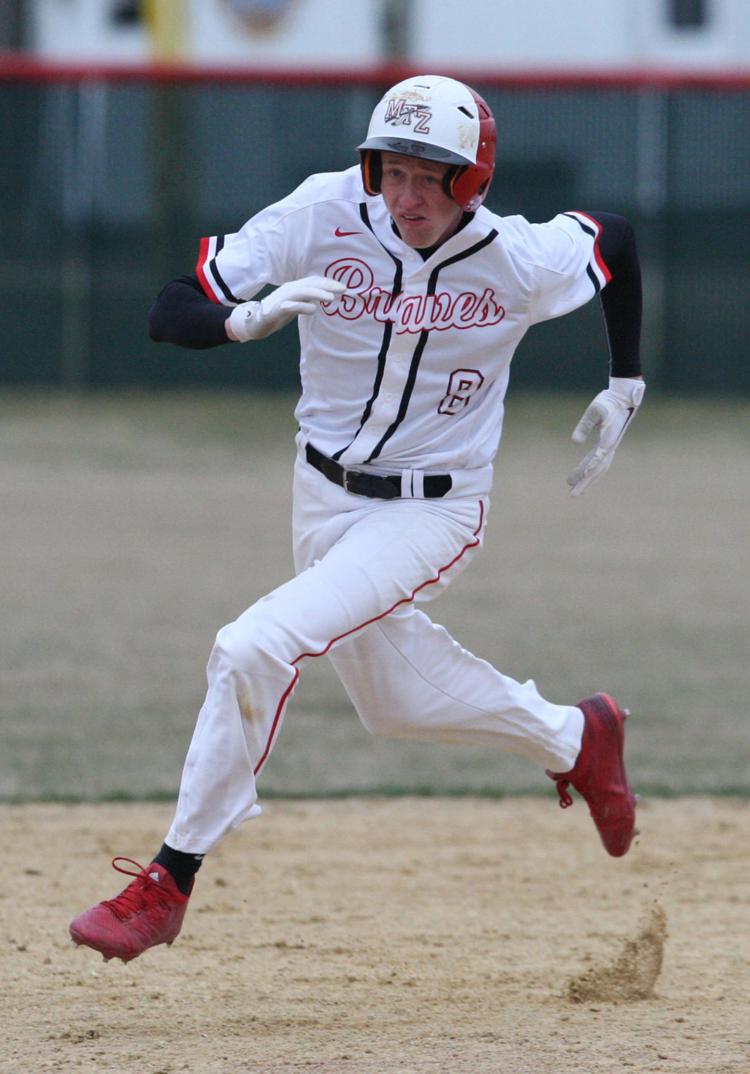 Horve_Will 3.19.18.jpg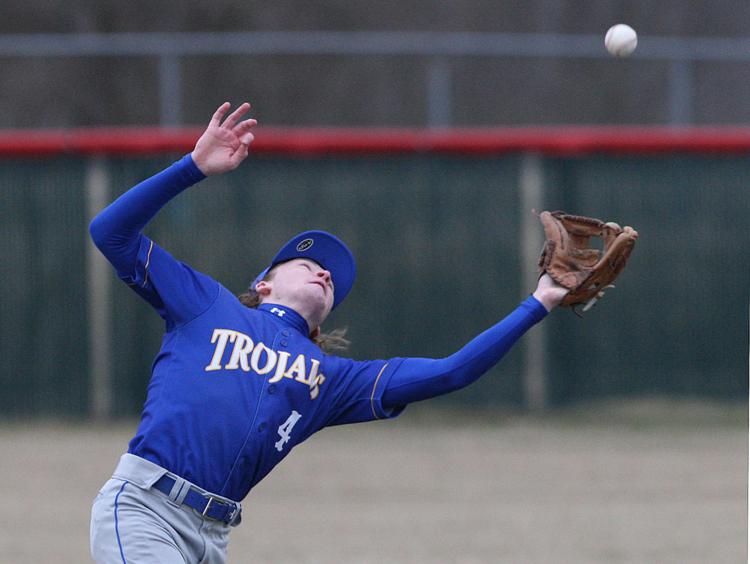 Mt Zion vs Maroa Forsyth baseball 1 3.19.18.jpg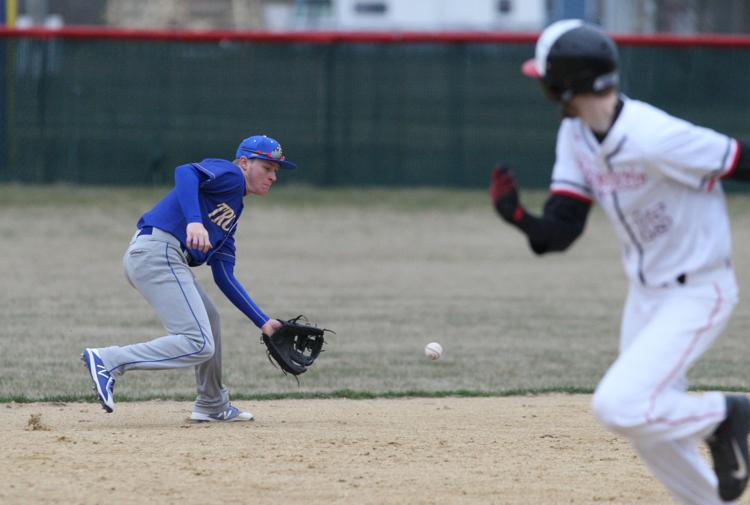 Mt Zion vs Maroa Forsyth baseball 2 3.19.18.jpg
Mt Zion vs Maroa Forsyth baseball 3 3.19.18.jpg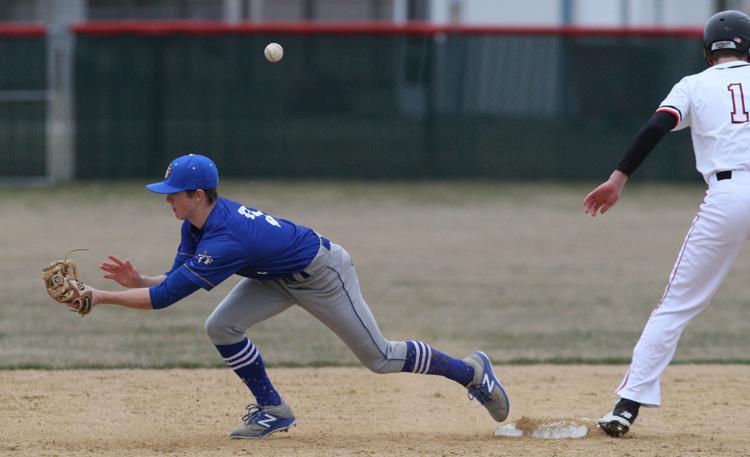 Mt Zion vs Maroa Forsyth baseball 4 3.19.18.jpg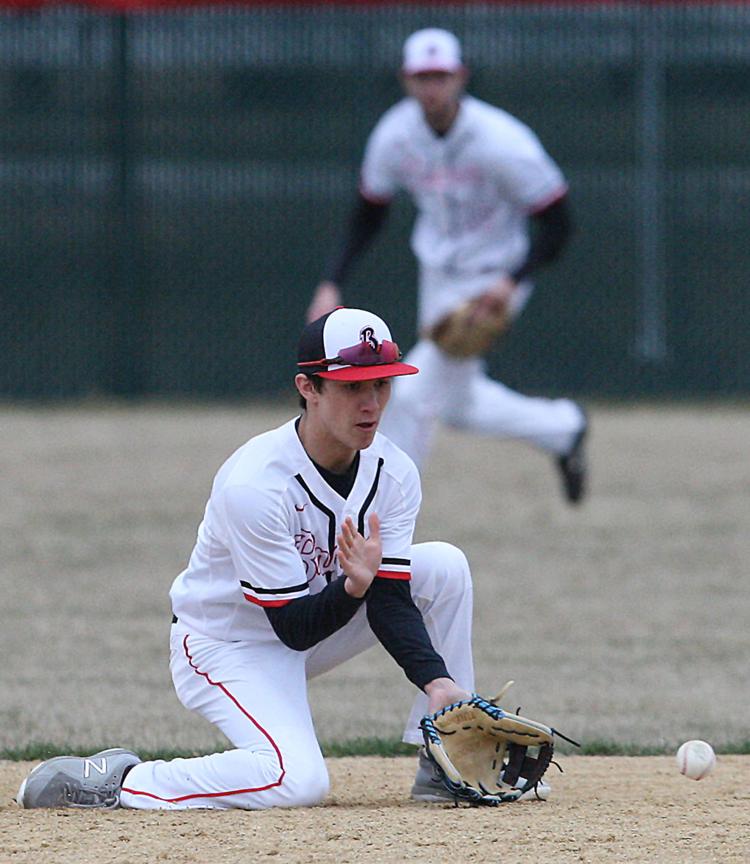 Mt Zion vs Maroa Forsyth baseball 6 3.19.18.jpg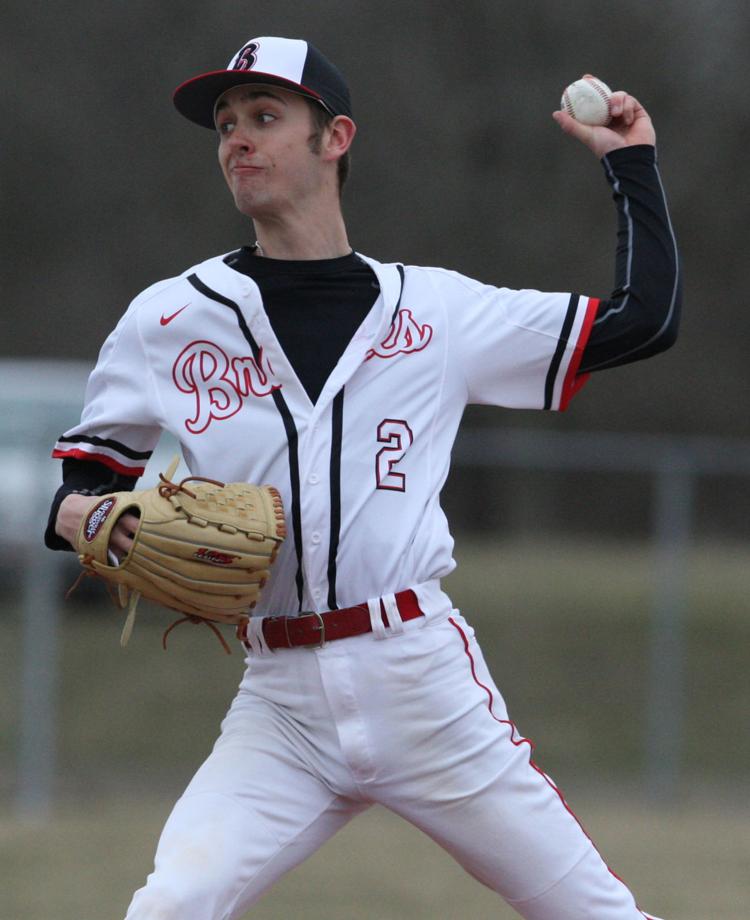 Mt Zion vs Maroa Forsyth baseball 7 3.19.18.jpg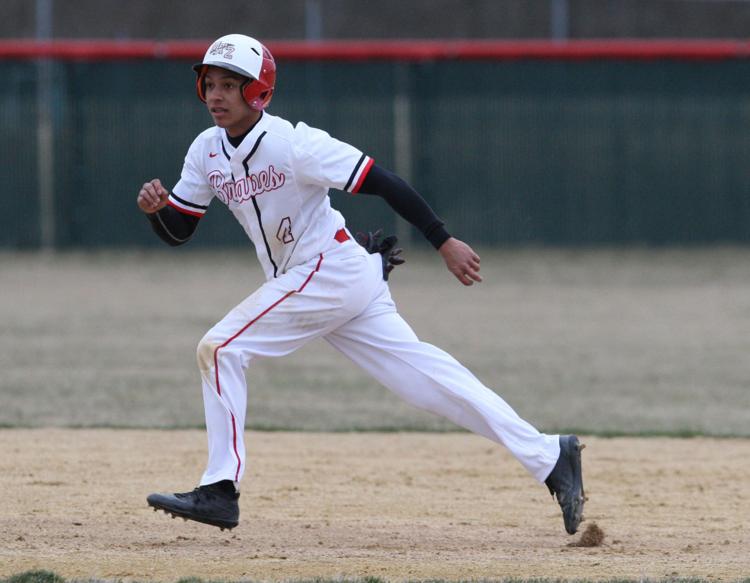 Mt Zion vs Maroa Forsyth baseball 8 3.19.18.jpg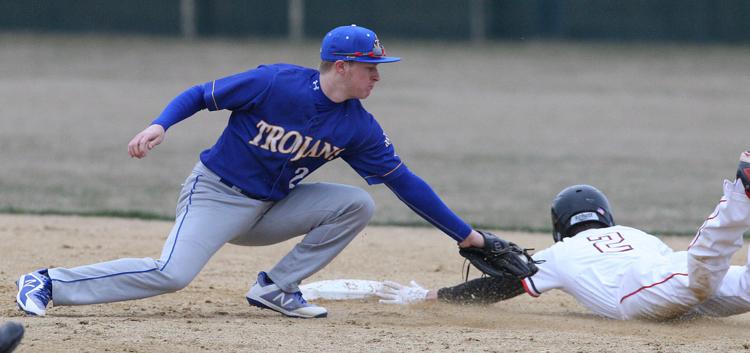 Mt Zion vs Maroa Forsyth baseball 9 3.19.18.jpg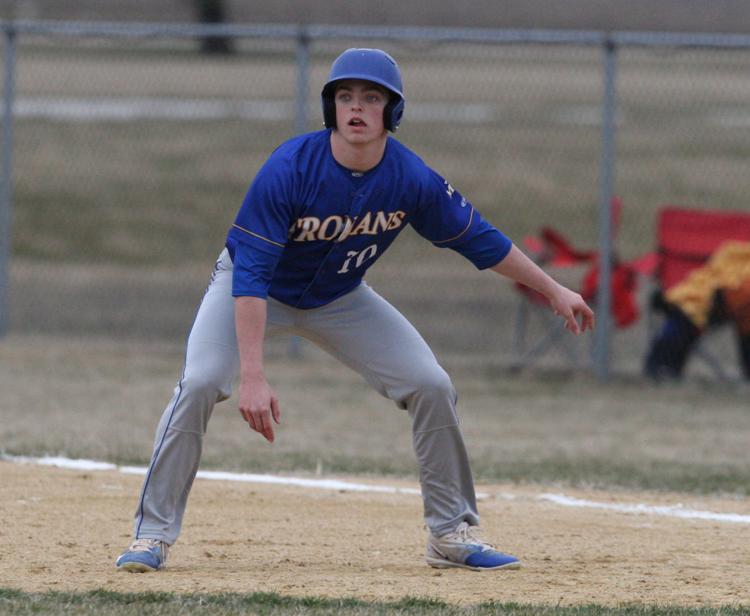 Mt Zion vs Maroa Forsyth baseball 10 3.19.18.jpg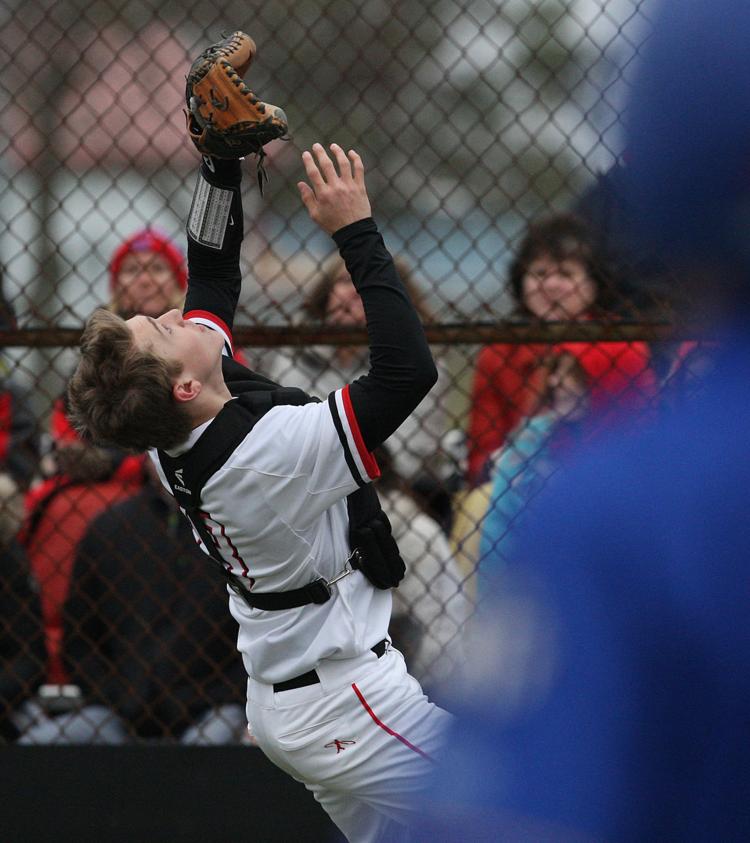 Mt Zion vs Maroa Forsyth baseball 11 3.19.18.jpg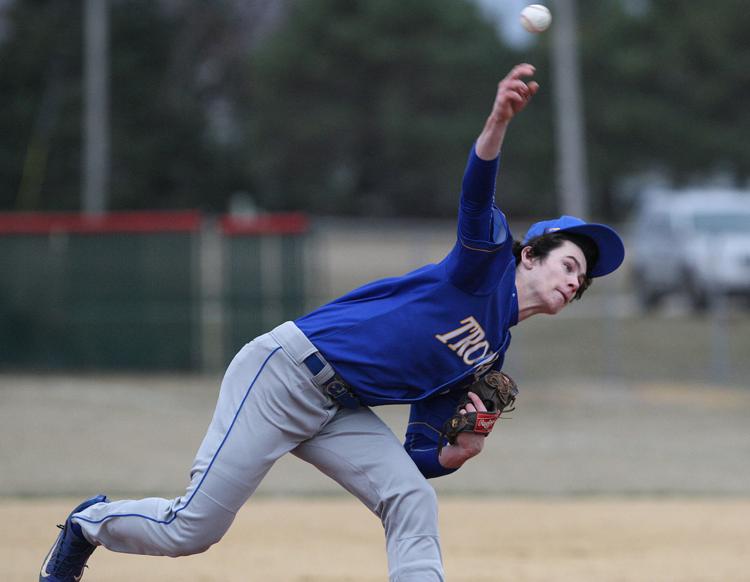 Mt Zion vs Maroa Forsyth baseball 12 3.19.18.jpg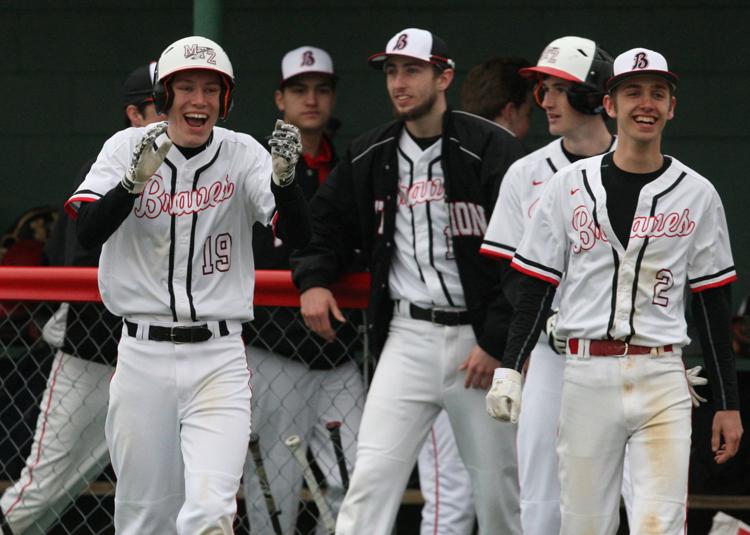 Mt Zion vs Maroa Forsyth baseball 16 3.19.18.jpg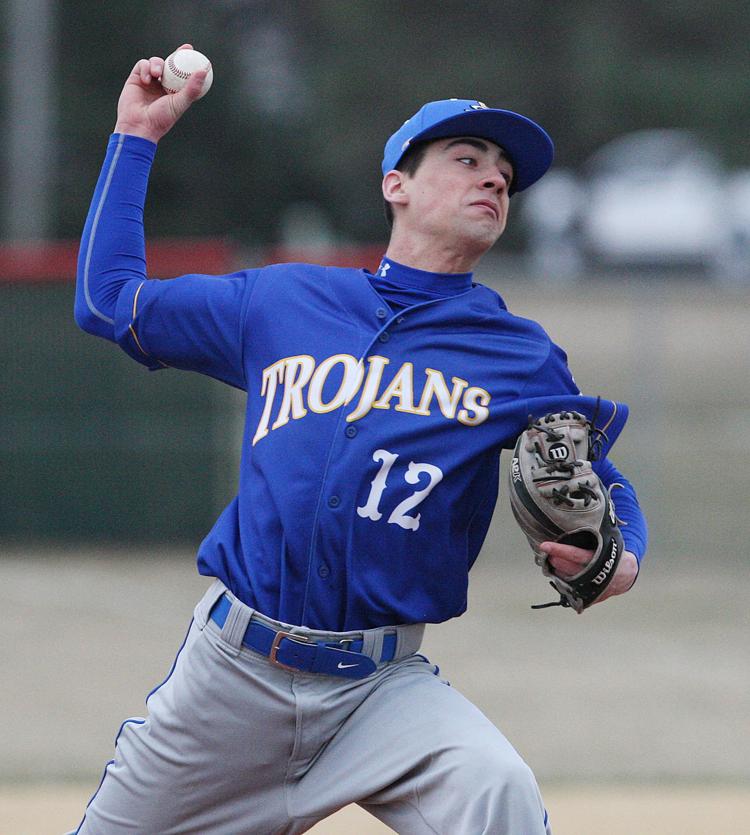 Mt Zion vs Maroa Forsyth baseball 14 3.19.18.jpg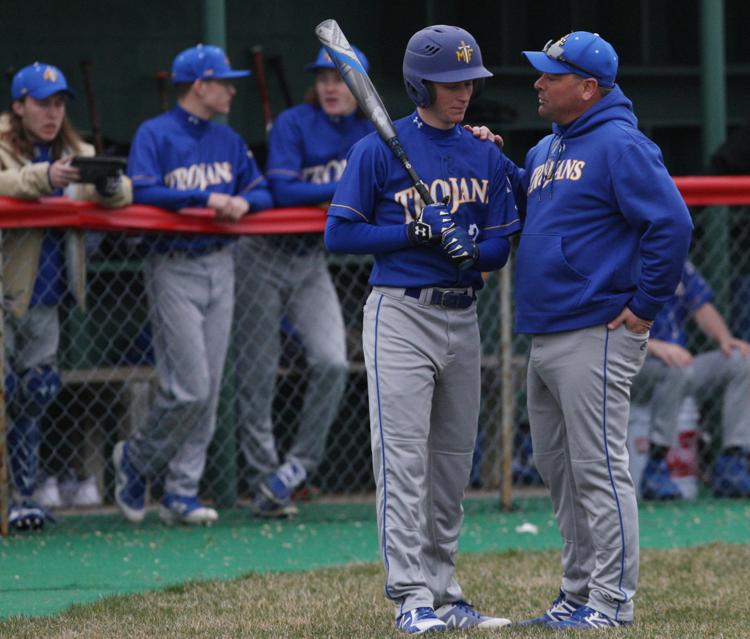 Mt Zion vs Maroa Forsyth baseball 15 3.19.18.jpg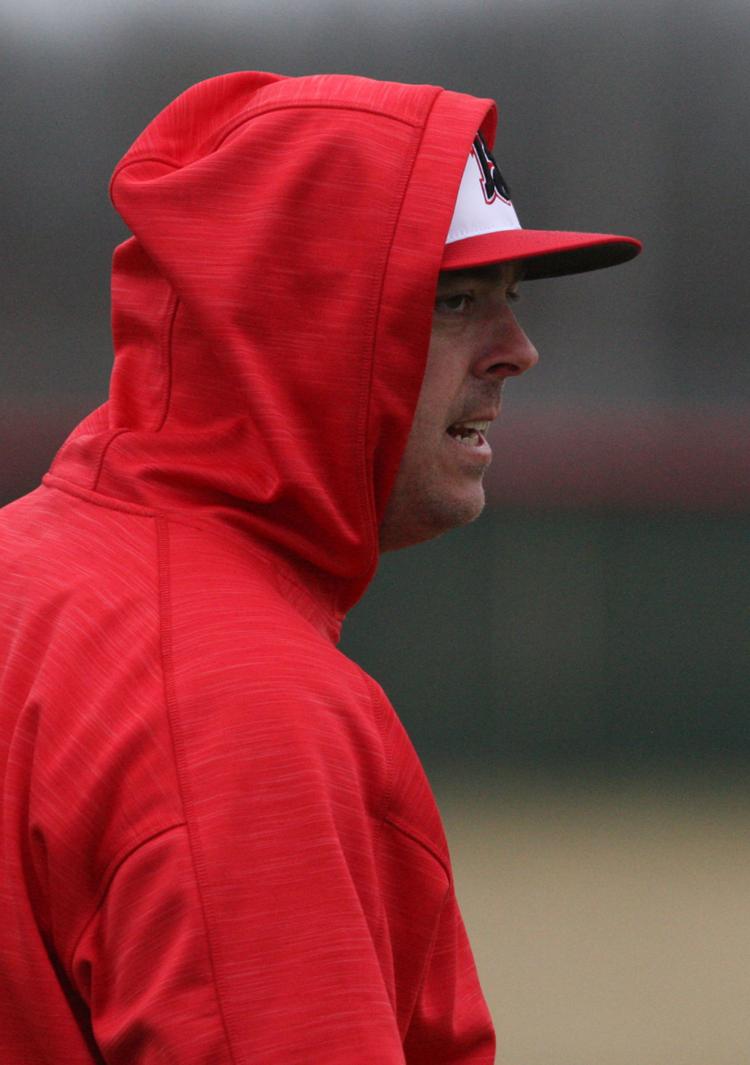 Contact Joey Wagner at (217) 421-6970. Follow him on Twitter: @mrwagner25