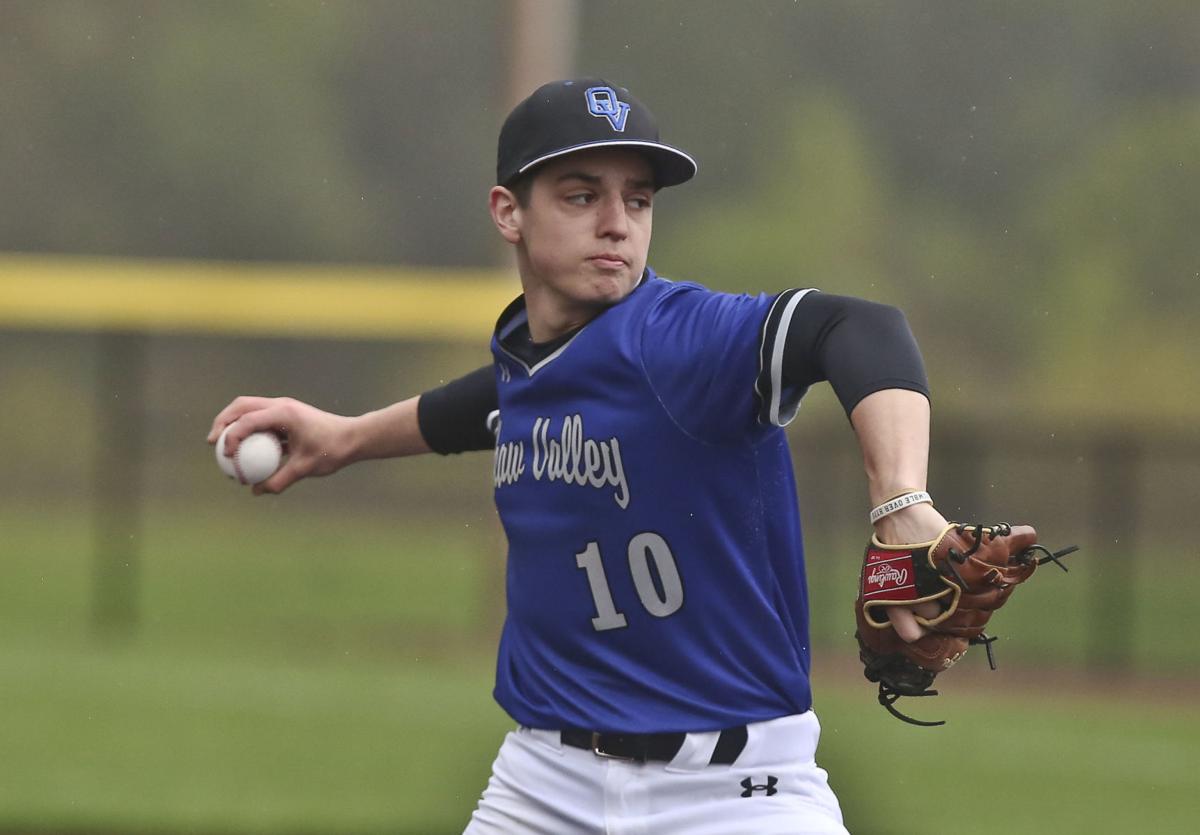 BETHANY — Andrew Hagerman has been in this position before — well, half of it.
The Okaw Valley baseball coach has had teams with plenty of pitching and those teams tend to make deep postseason runs. In 2015, the Timberwolves had four strong pitchers and rode that success to a fourth-place finish in Class 1A. This team has some similarities. Okaw Valley has four starters — Camden Coleman, Eli Hagerman, Dalton McGill and Tyson Montgomery — with varsity experience and good arms in addition to three or four other pitchers Andrew Hagerman feels comfortable trotting out to the mound.
In Class 1A baseball, that's a recipe for success, but the COVID-19 pandemic has everything on hold. Spring sports have been postponed in the IHSA and athletes and coaches alike are waiting to see if they will have any bit of a season. This part of things is all new to Andrew Hagerman.
"I projected we'd be tough to beat based on having four really proven pitchers and another three or four who have good arms and were ready to get their exposure," Andrew Hagerman said by phone. "We were pumped up and ready to go. We've never seen anything like this before. You can't really blame anyone; it's unprecedented. It's just kind of try to stay healthy, watch the news each day and I hope to flatten the curve."
McGill and Coleman are two of four seniors, along with Ethan Bartimus and Isaac Dickens, who are waiting to see if they'll play one more game on the Timberwolves' new field and in their high school uniform.
Most of the seniors, Coleman said, understandably don't like to talk about the potential of their final high school season being washed away. Coleman admitted he's not the leading expert on COVID-19, but his gut feeling, perhaps stirred with hope, is that by late-April an abridged version of the season can be played.
"It's pretty hard to think about potentially not playing high school baseball again," Coleman said. "I talked to my parents about it quite a bit. You've got to take it for what it is. If that happens, just get ready for that next step in your life."
Andrew Hagerman understands the bigger picture and has been monitoring the situation since he got the alert that schools were closing on April 13, which also paused sports. But there are still seniors, some of whom were on a super-sectional team two seasons ago, who are waiting to hear if they'll play again.
"They all deal with it their own way," Andrew Hagerman said. "I'm sure the seniors, it hits them a little harder because there's a reality that they're going to have a half a season or less."
The shortened, or lack of, a season is a struggle to deal with, especially when a team has the pieces in place to be successful. Last season was supposed to be a re-tooling year, but younger players got experience and the Timberwolves churned out another regional title — their fourth under Andrew Hagerman.
So perhaps the potential of a good season compounds the issue of not playing at all.
"Just because we've had seniors playing in super-sectionals that just had their senior year taken away like that," said Eli Hagerman, a junior. "Coming off a regional, it's still a new field that we haven't had a full season on, so to have it taken away just like that is devastating. You just want the best, and to have something like this take it all away is the worst possible scenario going into a season."
Andrew Hagerman told his team to look at the break like a typical, rain-plagued start of the season that washes away games, even if their new field would accommodate games on nearly any day barring a torrential downpour.
Like everyone else, Okaw Valley is stuck waiting, but it's stocked with arms and ready to make a statement when, and if, the season resumes.
"We try to keep the mindset that we're a team no matter what happens," Eli Hagerman said. "It's not out of the equation that we're not going to play, so act like here in a week or two we can get back on the field and get back to what we started earlier and keep the highest positivity that we can."
Okaw Valley has the program and the pieces to remain successful long after sports return. But the four seniors won't get another chance at their final year in high school.
"I feel like we've got a lot of guys with potential," Coleman said. "We probably have one of the best pitching staffs in the conference, most likely area. We've got a lot of guys returning with experience under their belt. I think for me, probably because it's my last year, if we don't end up playing, these younger guys would do a good job of looking forward."
---
PHOTOS: Okaw Valley High School agriculture program
Contact Joey Wagner at (217) 421-6970. Follow him on Twitter: @mrwagner25
Concerned about COVID-19?
Sign up now to get the most recent coronavirus headlines and other important local and national news sent to your email inbox daily.