DECATUR — It felt like everyone wanted to be a Decatur Commodore on Wednesday. 
"I can't overstate what a good group of baseball players and parents we had this season. We went through a lot and we traveled over 3,500 miles to finish the summer. It was a special group and I didn't want to see it end," Arnold said.
For Arnold it was clear, Detmers' success at the college and, now, professional level brought many kids out to the ballpark.
"You can see Reid's impact today. When I first started here Reid was a 14-year-old kid and I saw his first pitch and said, 'Oh my God, we've got something special,'" Arnold said. "From there, (the Commodores) have continued to grow. Word of mouth spreads. We get more players from other players and families talking about our program."
Detmers' younger brothers are currently on the Commodores — Drew Detmers played on the 18U team and Parker Detmers was on the 16U squad — and Arnold was pleased with Parker's development on the mound over the summer.
"Parker's got a live arm and played a little bit of third base for us but his bread is going to be buttered on the bump. He's anywhere between 84-86 and he's touched 87, 88 a few times," he said. "It's easy, it's smooth and you can tell he still has more in it. He still has a way to grow. He's still a little kid even though he isn't a little kid."
The 16U team (20-7-1), made up of high school freshman and sophomore players, played in a shortened schedule due to Illinois' COVID-19 restrictions and to make up for it, the team sped from state to state — including stops in Missouri, Kentucky and Wisconsin — getting in as many games as possible.
"We had a stretch where we played 10 games in seven days and we went 8-2 in that run. We finished the season with 21 games in 21 days and we finished 16-5 in that stretch," Arnold said.
Parker had never experienced such a condensed playing schedule before but thrived. He posted a 1.40 ERA over his 25 innings pitched and recorded a time-high 35 strikeouts. He walked just four batters. 
"It was a very hectic season. I hadn't played that many games in a row and it was a challenge because each game was like 90 degrees and very humid," he said. "It was really fun and our coaches are very good. I've known JD since I was about 10. I've always wanted to play here because my older brother played here."
Parker will be a sophomore at Chatham Glenwood next season and when he takes the mound next year for the Commodores, he may see some action on the upperclassmen team.
"There will be some tournaments that (Parker) will probably throw with the 18U team just because there are some tournaments that he probably won't get challenged by on the 16U side," Arnold said.
Arnold's St. Teresa team lost their spring season due to the school closures but he got to see several Bulldog players in action with the Commodores. Brothers Joseph and Matthew Brummer and Korley Golladay were on the 16U roster, and finally getting to see his players in action made Arnold wonder what could have been last spring.
"It was great to get to coach them but every game that I watched with them I was thinking that I wished we would have had a spring season because we would have been pretty good," he said. "They played at a high level and (as freshmen) they weren't overmatched at all and so I think playing at the Class 1A level at St. Teresa, they are definitely going to shine next season."
Golladay platooned at catcher for the Commodores and enjoyed getting to catch for Parker.
"I switch off every other game with our other catcher (Rochester's) Tyler Gade and so we get some rest but our pitching is great. I loved catching for Parker, he's a great kid and he always hits his spots," Golladay said. "We all bonded really well this season. We all joke around but when we needed to win, we meant business."
The team chemistry entering the season was a question point for Arnold but a brief training camp brought them together.
"They outperformed what I was expecting. We had six freshmen that were playing their first high school baseball. We were very young and we didn't really understand how it was going to work out for us but the kids really gelled together," Arnold said. "It was kind of like how the major leagues are doing. We had a summer camp for two-week and we had to do them in two different groups and we weren't sure if they were going to gel together but it happened and it worked out really well."
For Mount Zion shortstop Ethan Hamrick and many of the players trying out, getting to play for the Commodores was a life goal.
Said Hamrick: "I was very eager for the season to start. It was tough to lose the spring season but to be able to come and play in the summer was really nice. Being from around this area, it has always been my dream to play for the Commodores. (This season) was so much fun and getting to know everyone while we were winning was really great."
---
PHOTOS: Decatur Commodores defeat Bloomington-Normal Baseball Association in tournament
Bradd_Asher 6.12.19.jpg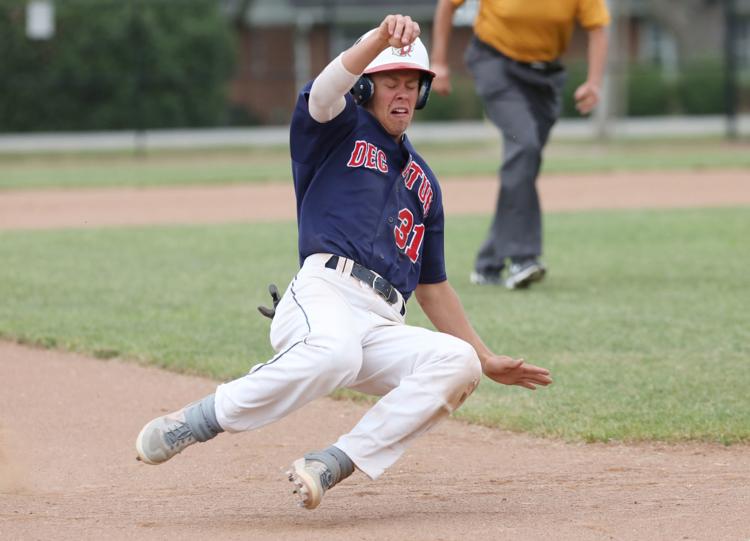 Janssen_Ryan 6.12.19.jpg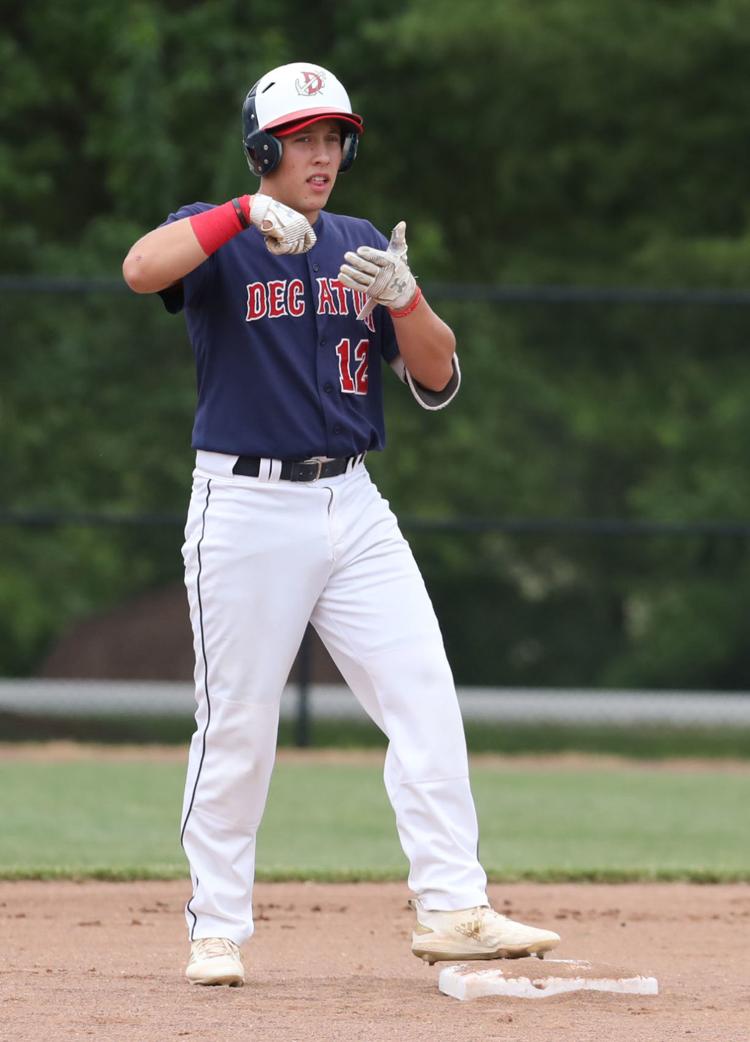 Hemman_Mitchell 6.12.19.jpg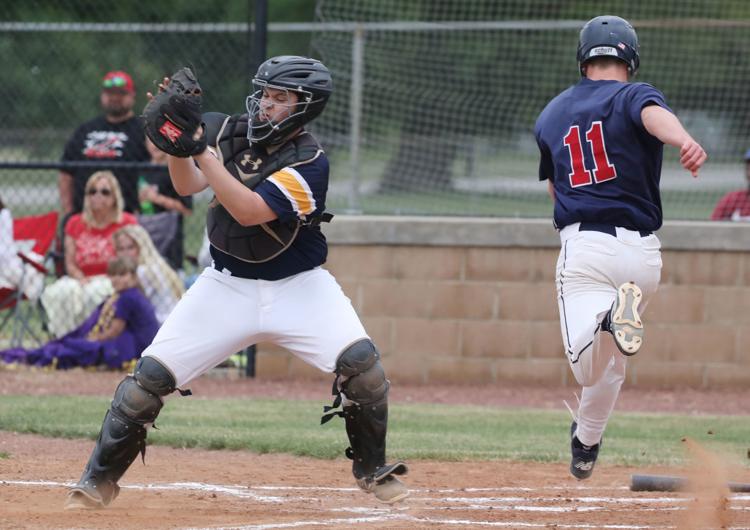 Commodores vs BNBA 1 6.12.19.jpg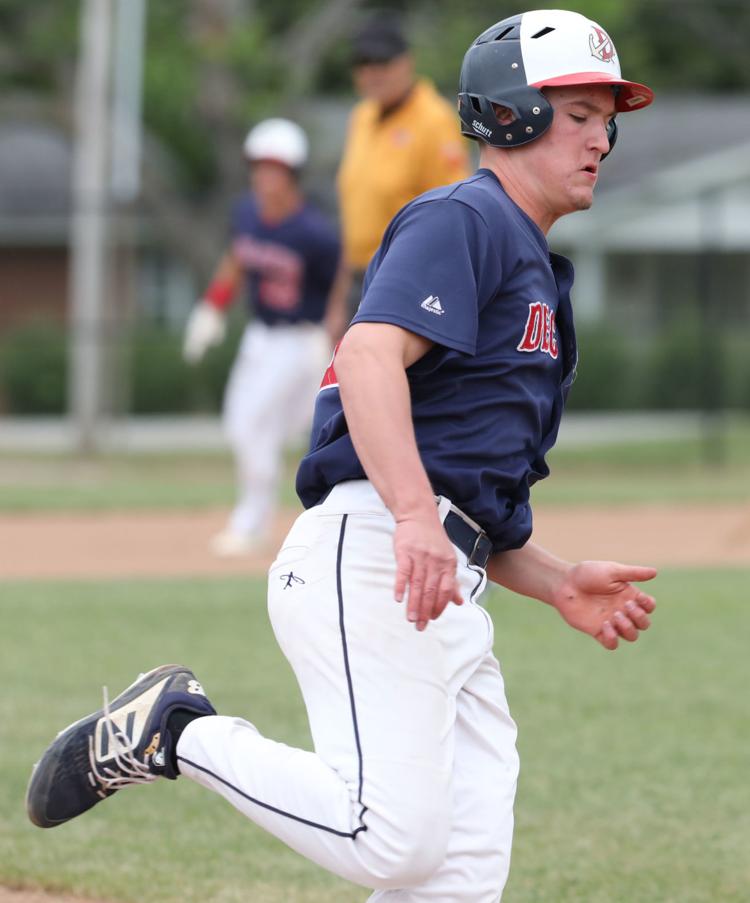 Commodores vs BNBA 2 6.12.19.jpg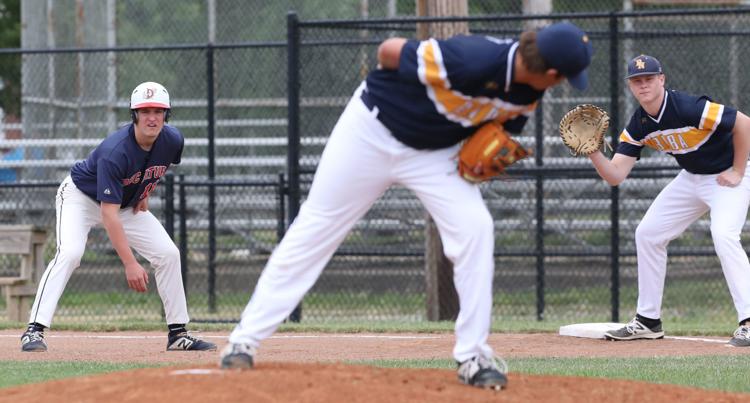 Commodores vs BNBA 3 6.12.19.jpg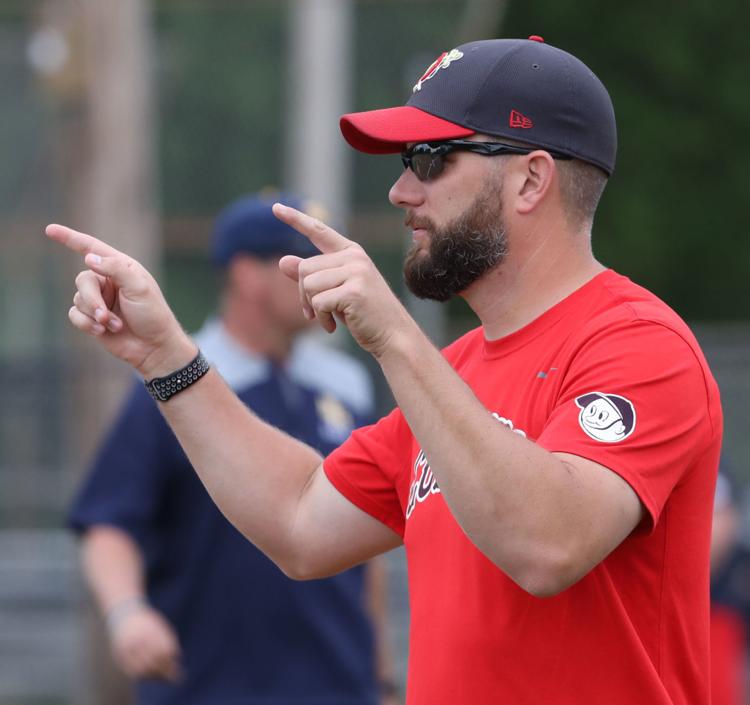 Commodores vs BNBA 4 6.12.19.jpg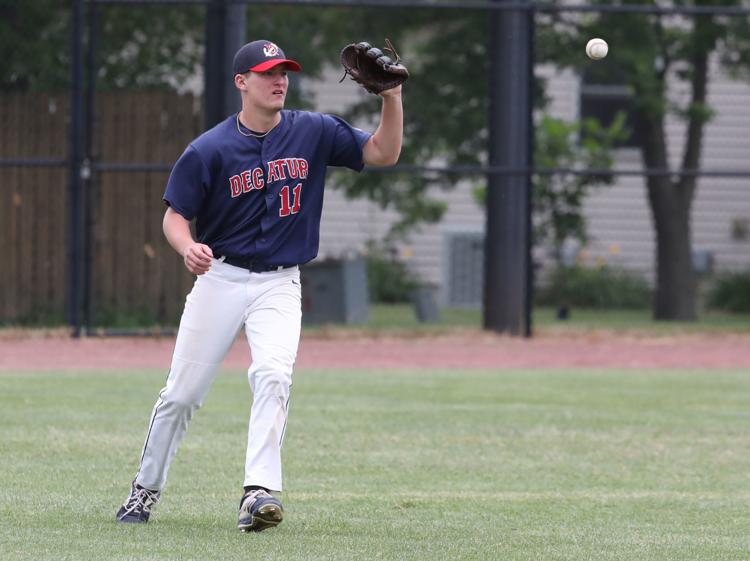 Commodores vs BNBA 5 6.12.19.jpg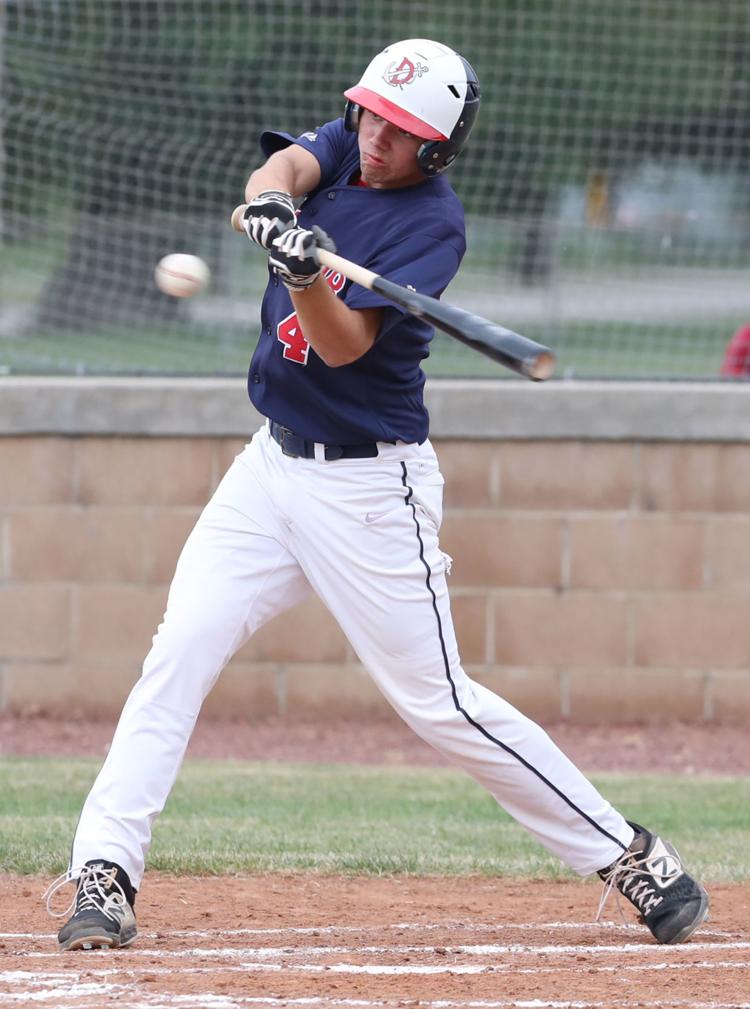 Commodores vs BNBA 6 6.12.19.jpg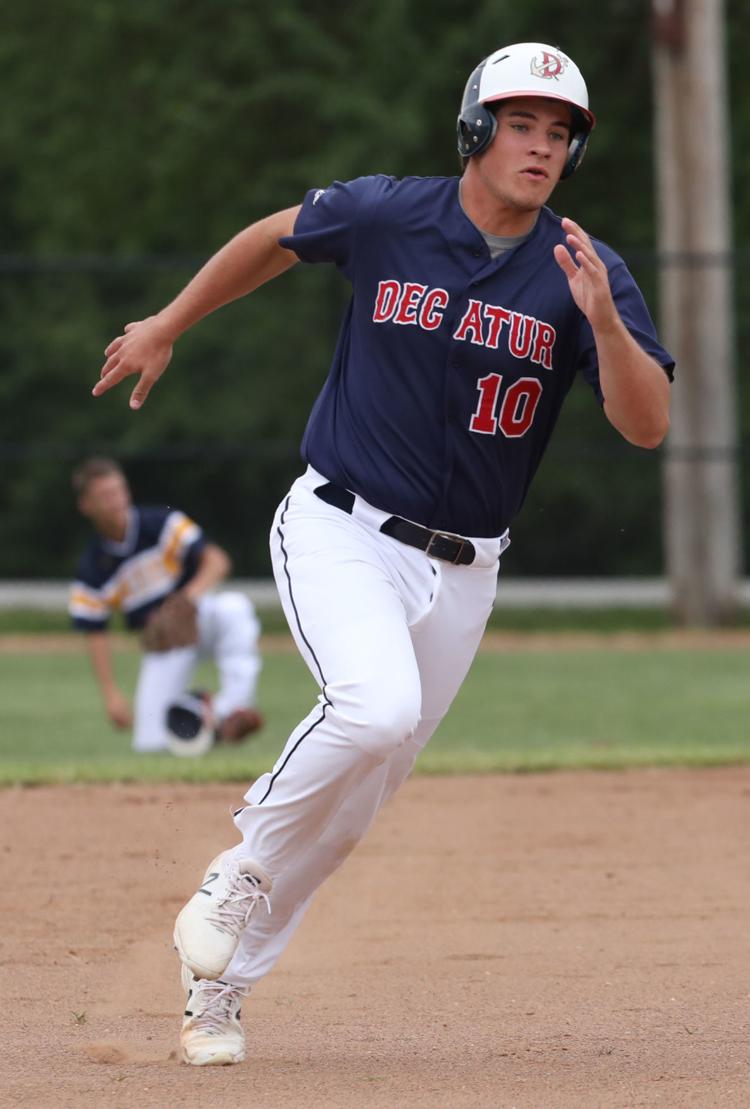 Commodores vs BNBA 7 6.12.19.jpg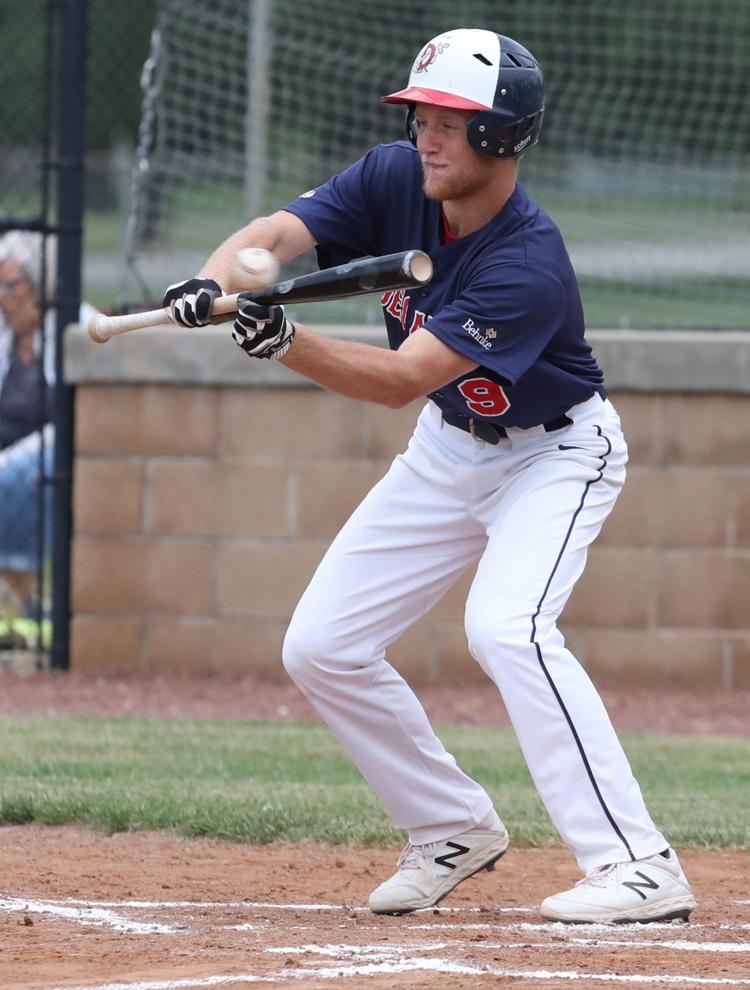 Commodores vs BNBA 8 6.12.19.jpg
Commodores vs BNBA 9 6.12.19.jpg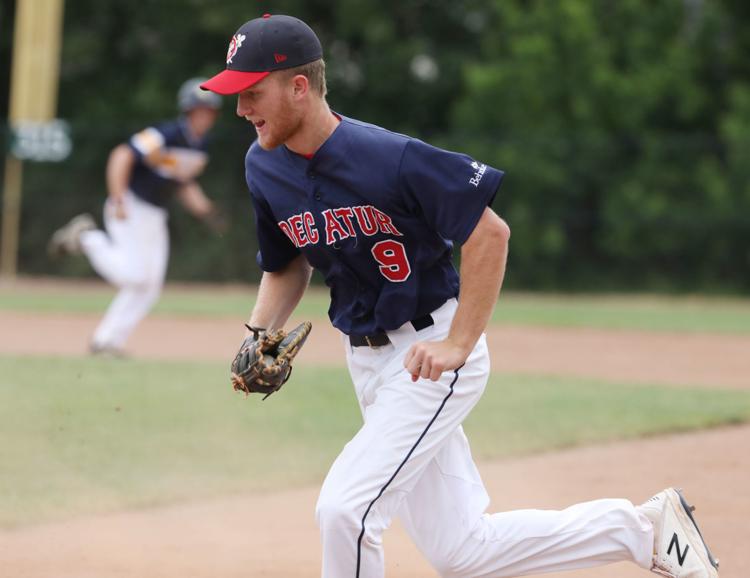 Commodores vs BNBA 10 6.12.19.jpg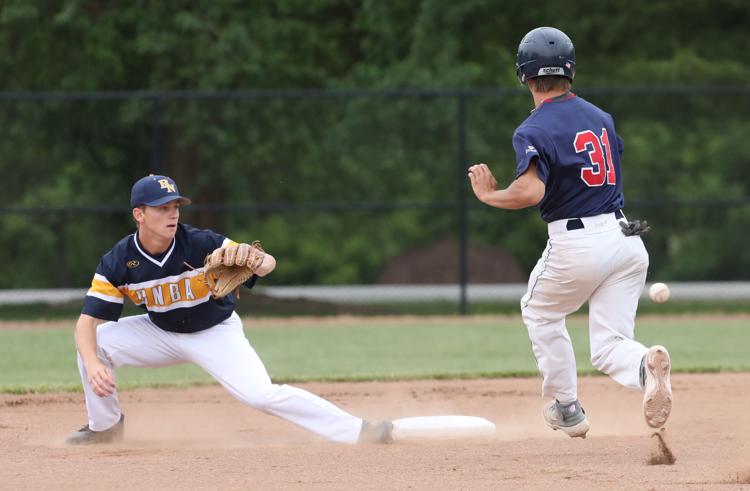 Golladay_Kelby 1 6.12.19.jpg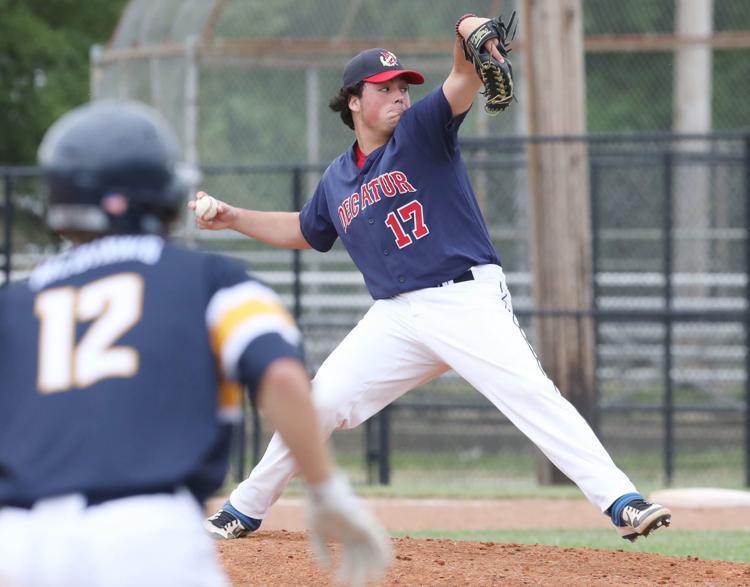 Golladay_Kelby 2 6.12.19.jpg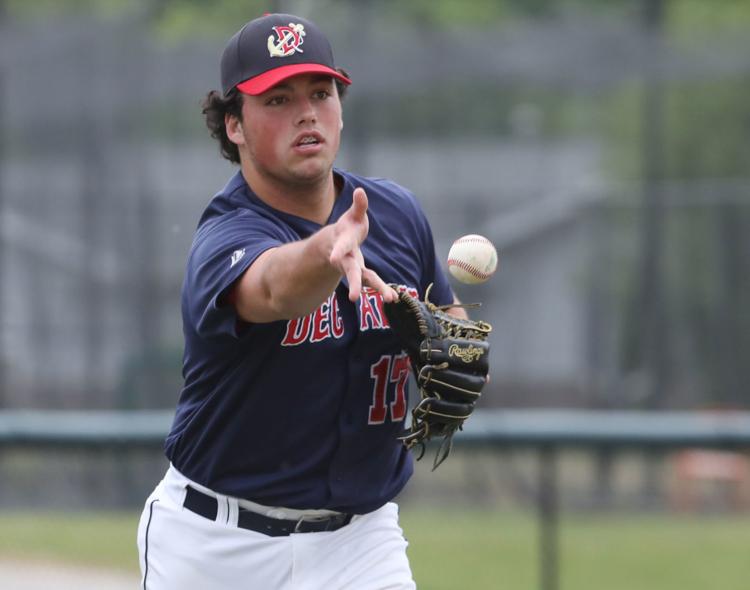 Contact Matthew Flaten at (217) 421-6968. Follow him on Twitter: @MattFlaten