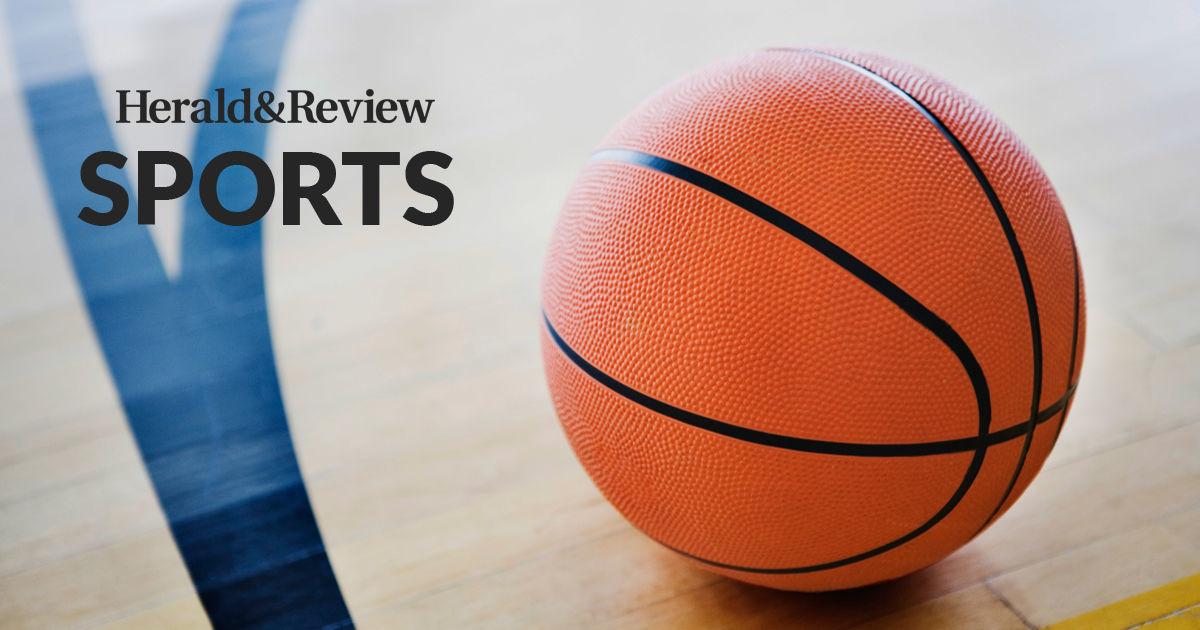 ALTAMONT — The Altamont girls basketball team started its season 13-0 but a single 24-hour at the Mattoon Holiday Tournament saw the Indians rack up three quick losses to Class 3A opponents Olney, Mattoon and Mahomet Seymour. The tests that the significantly larger schools gave Class 1A's Altamont was exactly what coach Katie Lurkins was looking from the tournament. 
"It was something that I think we needed. Our goal is to go as far as we possibly can in the postseason and I would like to find out what we need to work out midseason so we can adjust and get stronger and make those corrections and that's what that provided us with," she said. "It was a quick 24 hours and we were playing schools that matched our athletic ability and it was a really good opportunity to see where we needed to focus to be successful and reach our goals in the second half of the season." 
The Indians are led by 6-foot-2 senior Allyson Hardiek who is averaging 14.7 points and 9.5 rebounds per game and can control both sides of the game. 
"Allyson grew up as a guard and so she has that ability to play inside and outside," Lurkins said. "She's able to alter so many things on a defensive standpoint and she gets down the court. Her versatility makes her a difficult matchup."
The balanced team features three additional scorers — Brooke Runge (13.1 points per game), Rachel Jackson (12.8) and Mary Guse (9.8) — regularly reaching double figures. The added offense is key for the Indians (16-3, 6-0 National Trail) as they look to take the next step after reaching the sectional finals last season. 
"Our thing for this season is the "Power of 3," Lurkins said. "We want to win our third regional in a row, we want to win our third NTC title in a row and we want to play three more games than we did last year and that would put us into the state tournament."
Reaching milestones
Tuscola girls basketball (10-6) defeated Fisher 38-30 on Thursday, giving head coach Tim Kohlbecker his 300th career win. 
Kohlbecker became Tuscola's head coach for the 2004-05 season and he has a 300-144 career record (.676 winning percentage) in his 16 seasons. He has guided the Warriors to eight regional titles and a sectional championship in 2007-08. 
Central A&M standout guard and 2018 H&R Area Player of the Year Connor Heaton reached 2,000 career points on Saturday in the Raiders' win over Teutopolis. The senior has 2,002 points and will quickly approach the school record of 2,039 points set by Jim Dial in 1998.  
According to the IHSA website, 148 players have recorded more than 2,000 points in their high school career with the most recent from the H&R area being Shelbyville's Malcolm Miller, whose 2,397 points is good for 42nd all-time. 
By the numbers
In the first Associated Press boys and girls basketball polls of 2020, six H&R area teams made the lists and another five received votes. 
On the boys side, Lincoln (13-1) was No. 7 in Class 3A, Teutopolis (11-3) was No. 8 in Class 2A, Central A&M (10-2) was No. 3 in Class 1A and Effingham St. Anthony (13-2) was No. 7 in 1A. Also receiving votes were Tuscola (13-0) and Pana (13-2) in 2A and Altamont (13-1) in 1A. 
On the girls side, Teutopolis (14-4) was ranked No. 8 in Class 2A and Altamont (16-3) was No. 8 in Class 1A. Mattoon (18-1) and Sullivan (13-4) received votes in Class 3A and 2A, respectively. 
---
Matt Flaten's most memorable stories from 2019
Matthew Flaten's most memorable stories from 2019
Here are some of my favorite stories in 2019,  including some columns about trading card collecting, a look at the history of MacArthur and Mount Zion football games, a feature on Millikin receiver Jordan Smith and St. Teresa volleyball's state championship. 
Contact Matthew Flaten at (217) 421-6968. Follow him on Twitter: @MattFlaten
Get in the game with our Prep Sports Newsletter
Sent weekly directly to your inbox!