DECATUR — Before Brody Danner walked out of the St. Teresa gym last week and into a classroom across the hall to watch film of Central A&M, the next night's opponent, he sat in a chair, lifted his practice jersey and revealed a piece of his past.
Under his right armpit are two horizontal scars of where he's been and what he's overcome. He then grabbed the neck of his jersey and dropped it down just low enough to reveal where a circular scar is all that remains of a catheter port from 14 years ago.
When Danner, a junior guard on the St. Teresa boys basketball team, was three years old, he was diagnosed with Wilms tumor — also known as nephroblastoma, a rare kidney cancer in which a tumor attaches to one or both of the kidneys. According to Mayo Clinic, it's the most common cancer of the kidneys in children and most often affects children ages three to four, and becomes much less common after the age of five.
A football-sized tumor spanned from his diaphragm to his pelvis. He underwent 12 weeks of chemotherapy in Champaign to shrink it before having surgery in St. Louis to remove both the tumor and his right kidney. After the surgery he underwent five days of radiation and 12 more weeks of chemotherapy.
By the time he was 10 years old, he was considered in remission. He still has doctors visits and checkups, but the worst is over. Now, he's an important part of St. Teresa's boys basketball team with eyes on a deep Class 1A postseason run.
Memories of that stretch of his life are faint, but he knows where he's at now, and has an outlet in sports to simply be himself.
His journey is his motivation.
"I think about that all the time," Danner said. "I'm like, 'I can go through so much more. I beat this.'"
Danner has emerged as one of St. Teresa's top shooters this season and is averaging 8.8 points and 2.6 rebounds on 37 percent 3-point shooting. Bulldogs head coach Tom Noonan wants to play fast, letting point guard Terron Reed survey the floor and either drive or dish. Danner is ready and waiting on the 3-point line — and delivering. 
"He's a kid who is continuing to learn for us," Noonan said. "I think everybody on the team likes him. He's one of those guys who has an infectious personality of nothing is ever too serious. I think when you go through something like that in life, it's a really good lesson of, 'We're going to get through it.' 
"Sometimes you wish he took stuff more seriously, but when you realize what he's been through it makes a little more sense. He's just a positive kid and a pretty good energy for our team and he's shooting the ball well for us."
When he returned, the bleeding started again and he laid on the chairs on the St. Teresa sideline to try to stop the bleeding and get back in the game. He returned and finished with 11 points in the loss.
"I was just thinking, 'I need to go back in. I've fought way more than this. I need to go back in,'" Danner said. "That's what I just kept saying to them because obviously we want to win."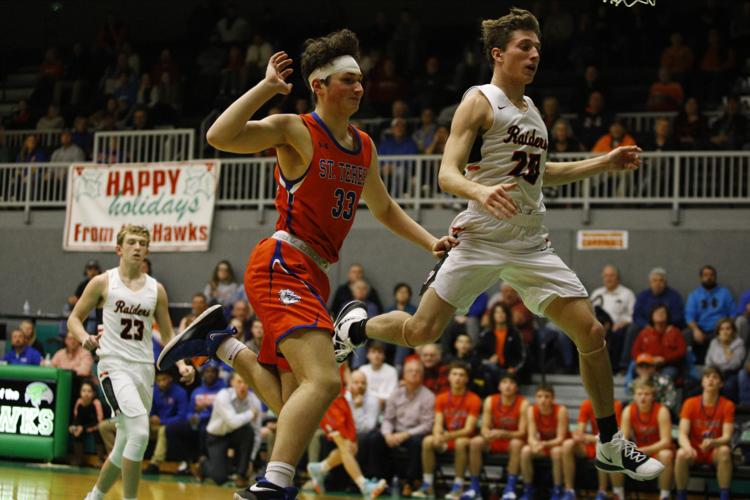 The season hasn't been perfect, but Danner and the Bulldogs want to hit their stride as the postseason nears. He wants to work on his defense and keep the chemistry going for next year in what is a strong junior class. 
There's a fire to Danner's game that likely stems from where he's been. After he returned to the Macon County Tournament championship game, he bounced around the floor wearing his trademark smile or clapping in such a way that it could be perceived as needling the other team.
"He always fights," said Griffin Smith, Danner's teammate and cousin. "He tries his hardest every time he's in. He's a competitor. When he gets taken out, he complains. He just wants to be in and fight."
His mother, Cara Peter, hears all the time that Danner can't lose the smile on the court. Sometimes the feedback is positive, and sometimes opposing fans can't quite understand why he won't let go of his smile.
Why would he get rid of it? After everything he's been through, he's doing what he loves.
"I didn't even know how it was going to be in 10 years," Danner said. "It's just crazy to be here right now, just how I survived and how I'm starting for a great team and we're just ready."
At first, the size of Danner's 3-year-old belly was the subject of lighthearted comments from his family. It was large, almost comically so, and didn't draw much concern — perhaps a bit of extra baby fat, they thought.
Peter said his pants were a struggle to button, and they wouldn't remain buttoned. When the family got together, she told young Danner to, "Show grandma your belly."
After awhile, though, the protruding belly didn't go away. Peter took him to their pediatrician.
"They were kind of worried right away and ordered further tests and the next day we were on our way to St. Louis and the Children's Hospital," Peter recalled.
Then came the diagnosis, followed by the weeks of chemotherapy, days of radiation and surgery that ended with the removal of one of his kidneys, then a final session of chemotherapy. 
According to St. Jude, Wilms tumor is the fourth-most common type of childhood cancer and the most common type of kidney cancer in children. About 500 new cases are found each year in the United States, affecting about one in every 10,000 children. As many as five percent of cancers diagnosed each year are Wilms tumor.
Peter started investigating on her own and found out that Vince Neil, the lead singer of Motley Crue, had a daughter who died because of a Wilms tumor.
"It's really scary," she said. "You just don't know. They tell you not to look anything up. That's the first thing you do and you read all of these other stories of kids who had the same thing."
You have free articles remaining.
When Danner underwent CAT scans or other tests, doctors, sometimes up to four of them, had to restrain him because he was scared and partly hysterical.
Danner doesn't remember much of the treatment, but he remembers the little things; the positive moments from an otherwise challenging year. After treatments, he said, he and Peter would get Burger King and a toy — usually a Webkinz. He remembers the fallout, the inability to get in pools or hot tubs for a summer or trying to explain what, exactly, the scars were on the right side of his body.
"You're just so scared and you hate that he turned 4 being sick and had a port in his chest to receive treatments and draw blood out of," Peter said. "A whole summer went by where he couldn't swim or go to the beach. So, you can't really be the child that you normally can be at that age."
Danner has a unique relationship to the disease he beat. He doesn't remember much from the worst of it — the treatments or the surgeries. And he doesn't ask many questions. He remembers what he needs to remember.
"I've just gotten so used to other people talking about it," Danner said. "I don't really see it as anything bad. I just see it as motivation."
There was no book for Peter either, to help navigate her son, who wasn't even old enough to be in school, through everything. If he has questions, she answers.
"You just go with the flow," Peter said. "You try to keep everything as normal as possible, even though as an adult and a parent, you know that they're by far normal."
Growing up, Danner longed to play football. He played flag football for as long as he can, but tackle football was a risk too great. Peter said doctors advised that Danner not play sports having only one kidney. That's a tough message for a kid to absorb.
Football was off the table. Even still, when he watches the sport he wants to go outside, pick up a ball, put on pads and play.
"When they told me I couldn't play football, it just kind of hurt me," Danner said. "I had to find different sports that I wanted to play."
That's where basketball came into the picture. He started going to the YMCA and found out that he was pretty good.
"I was like, 'All right, that's fine with me. I'll just work harder,'" he said.
Now, he can play the sport without much fear. Occasionally, he'll find his mind drifting to a "what if." What if he takes a hard shot to his side? What if he falls awkwardly or lands funny?
Peter has the same fears, but tries to keep them in perspective. Anyone can land awkwardly to take a hard shot in the heat of a game — even someone who didn't fight and overcome pediatric cancer.
At first it was hard to come to grips with letting him play sports, but more than 10 years after the diagnosis, surgeries and treatments, things have been fine.
"It's scary," Peter said. "You just don't want anything else to happen. The doctors kind of scare you about contact. You only have two kidneys and minus one, if something else happens to the functioning one, that's pretty scary to think about.
"But then, (kids) are so active. It's hard to keep them from being active."
When she was sitting with her son as he underwent treatments or taking him to check-ups after his surgery, she never imagined her son as a key player on a high school basketball team.
She didn't even have time to think of much beyond the present — the next appointment, the next hurdle, the next milestone.
"You think the worst," Peter said. "(Sports) were the furthest from my mind. I didn't think he was going to have any sort of normal life after that."
But that's exactly what he has now.
In the sixth or seventh grade, Danner said, he began meeting new people — people who had questions about his scars. He answered them the best he could, but more importantly, that was when he decided to begin using has past as motivation.
"I was like, I obviously look different from these people, but it's not going to stop me from being who I am," Danner said.
That, he said, is when he felt himself mentally finding normalcy.
"You just can't look at it as something bad," Danner said. "Everybody is unique in their own way. You've just got to look at it as a positive instead of a negative."
Brody Danner has a message — one that could have helped him more than a decade ago. It's a message he found on his journey from chemotherapy to the normal life of a 17-year-old high school basketball player.
It's a loud message that resonates so deeply that it can echo throughout an otherwise empty gym — even if that wasn't his intention.
"Just stay positive," Danner said. "If you think about it, you can beat anything no matter what. If life throws you something hard, you can just get past it."
---
PHOTOS: Central A&M beats St. Teresa in Macon County Tournament
GALLERY-CAM-V-StT-001-121419.JPG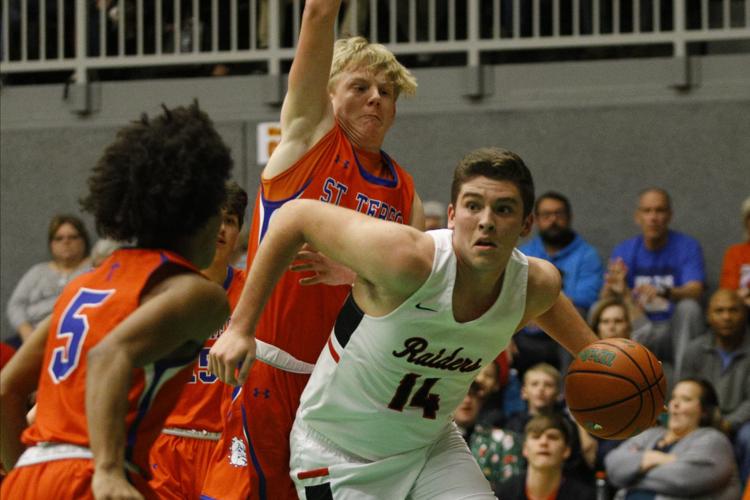 GALLERY-CAM-V-StT-002-121419.JPG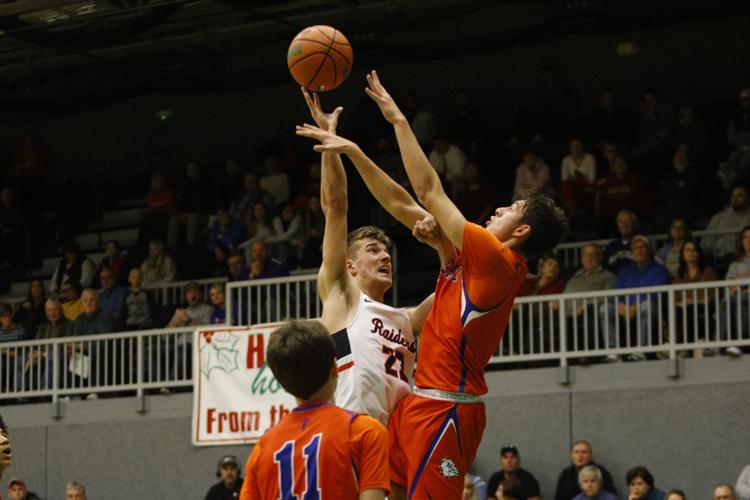 GALLERY-CAM-V-StT-003-121419.JPG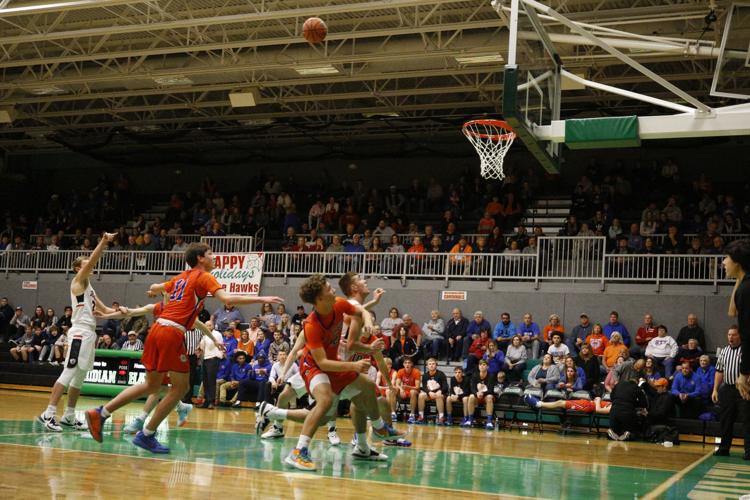 GALLERY-CAM-V-StT-004-121419.JPG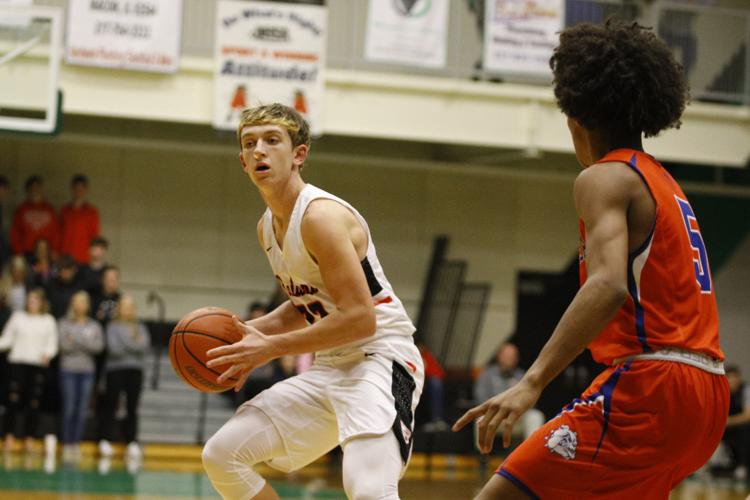 GALLERY-CAM-V-StT-005-121419.JPG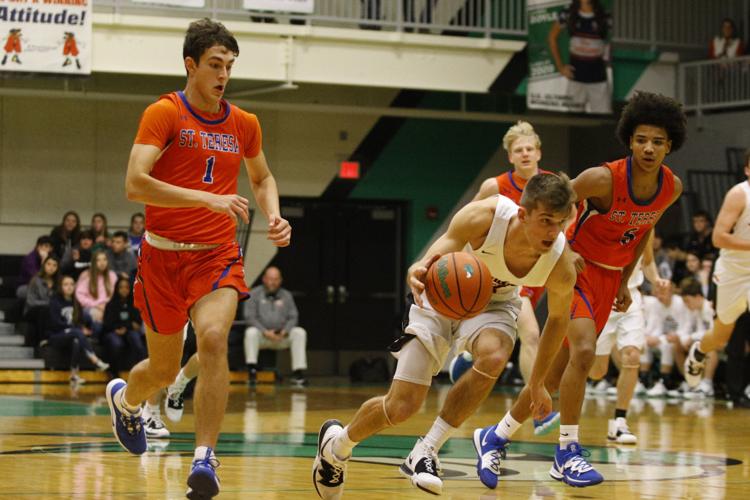 GALLERY-CAM-V-StT-006-121419.JPG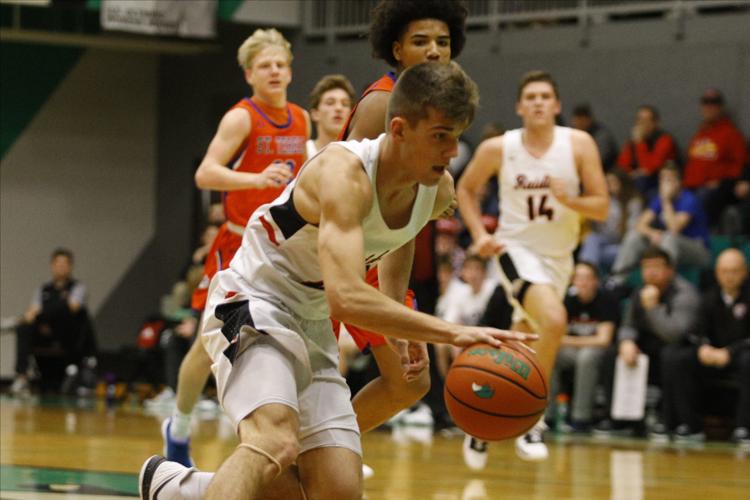 GALLERY-CAM-V-StT-007-121419.JPG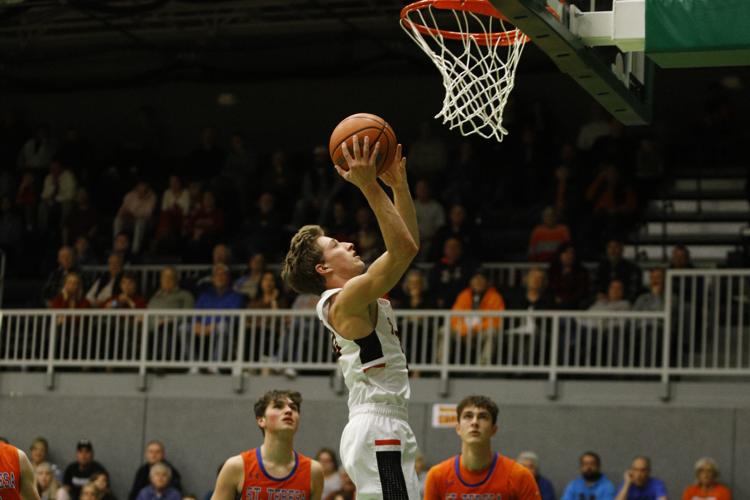 GALLERY-CAM-V-StT-008-121419.JPG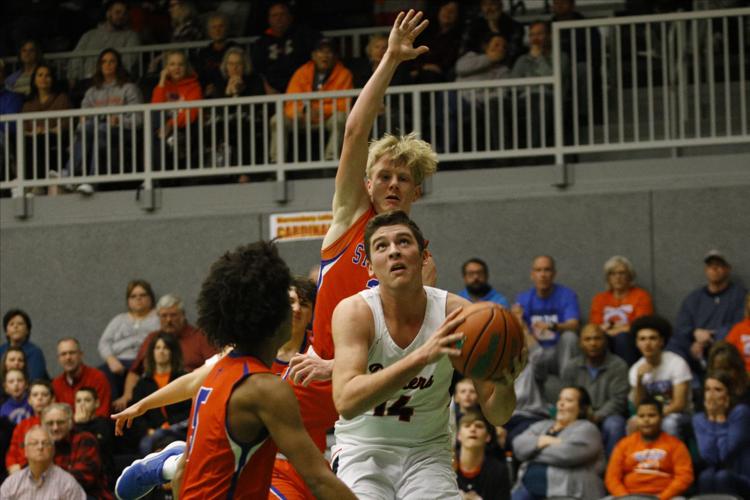 GALLERY-CAM-V-StT-009-121419.JPG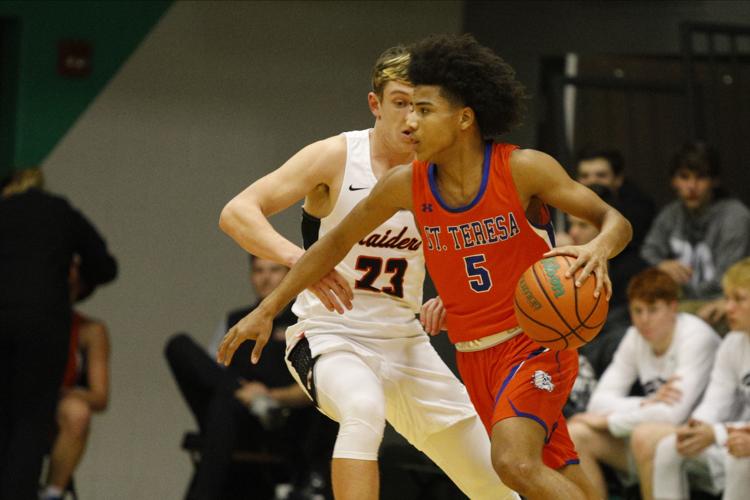 GALLERY-CAM-V-StT-010-121419.JPG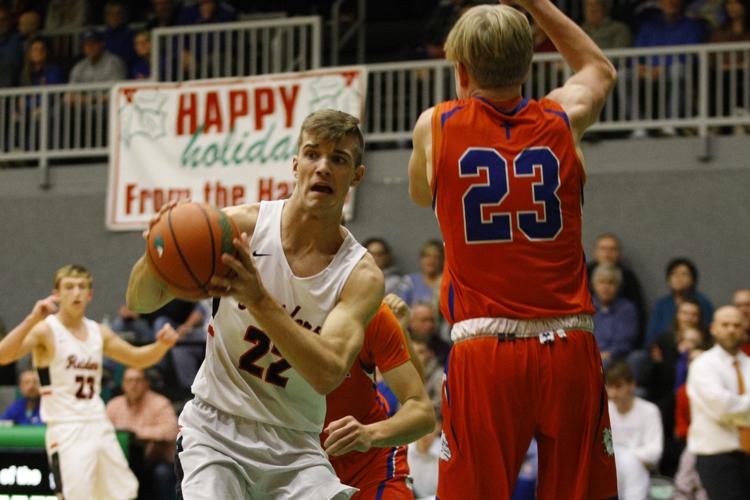 GALLERY-CAM-V-StT-011-121419.JPG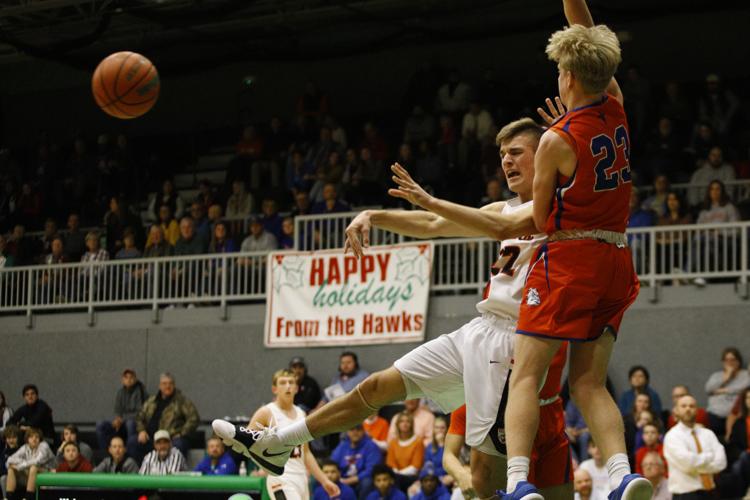 GALLERY-CAM-V-StT-012-121419.JPG
GALLERY-CAM-V-StT-013-121419.JPG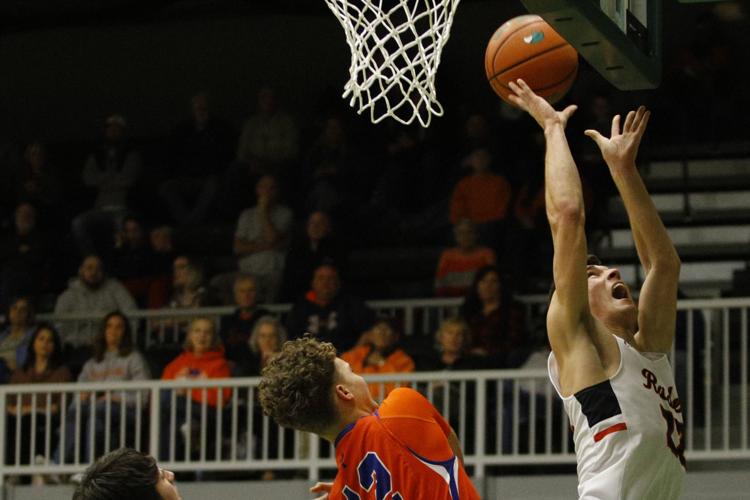 GALLERY-CAM-V-StT-014-121419.JPG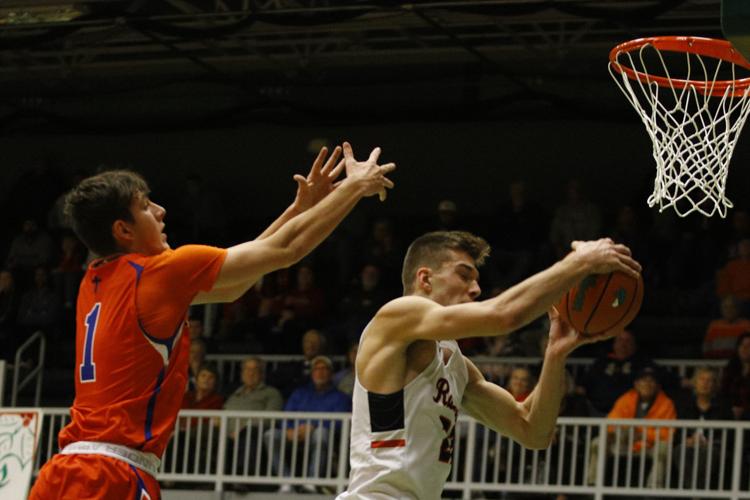 GALLERY-CAM-V-StT-015-121419.JPG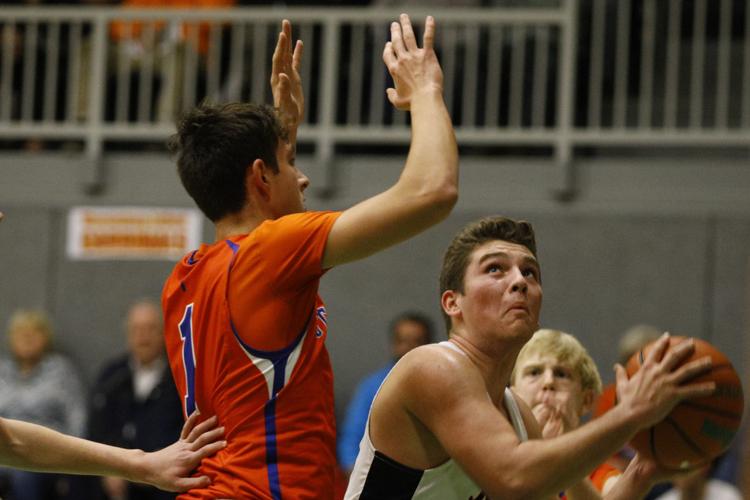 GALLERY-CAM-V-StT-016-121419.JPG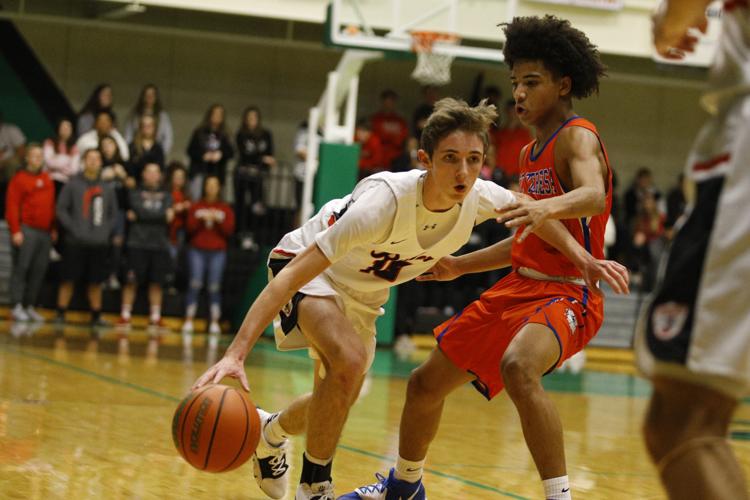 GALLERY-CAM-V-StT-017-121419.JPG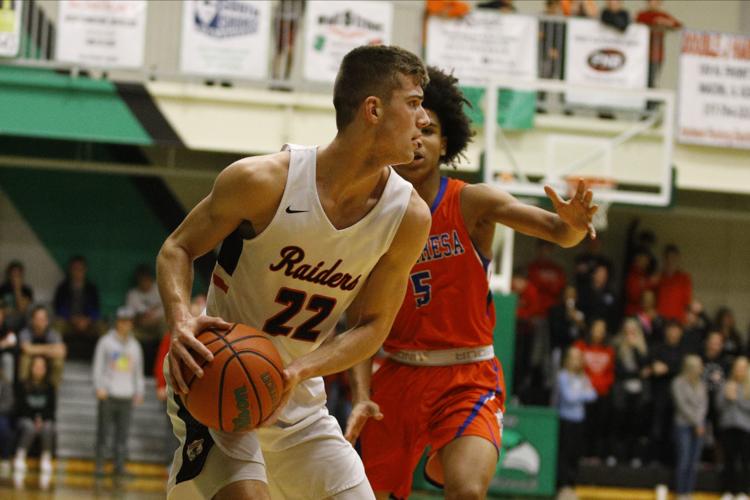 GALLERY-CAM-V-StT-018-121419.JPG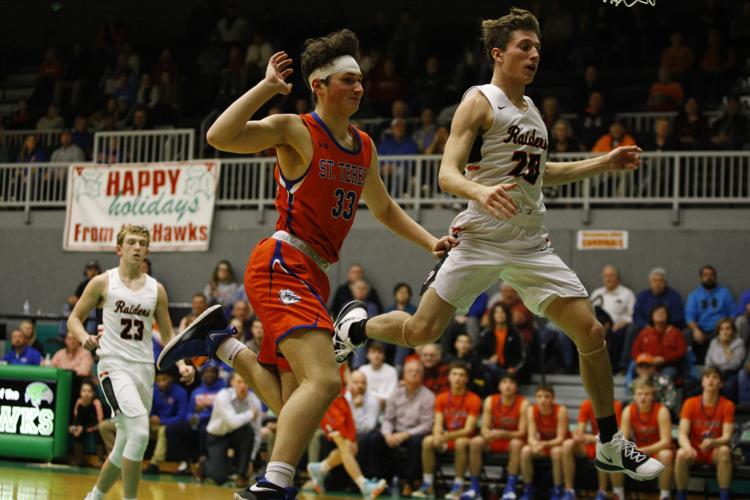 GALLERY-CAM-V-StT-019-121419.JPG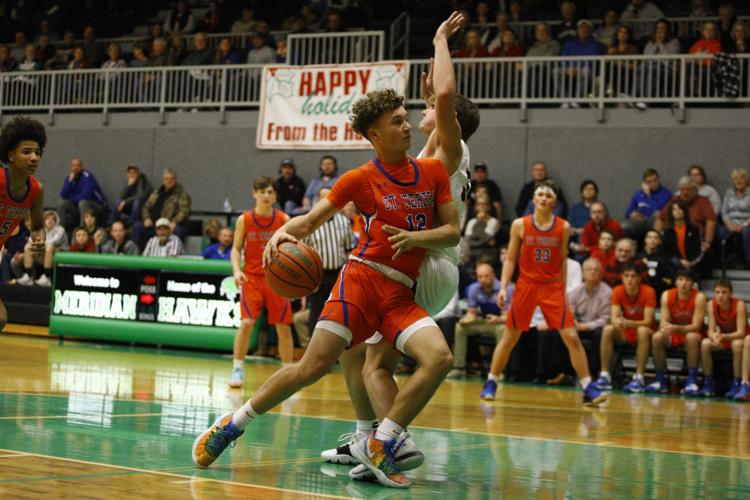 GALLERY-CAM-V-StT-020-121419.JPG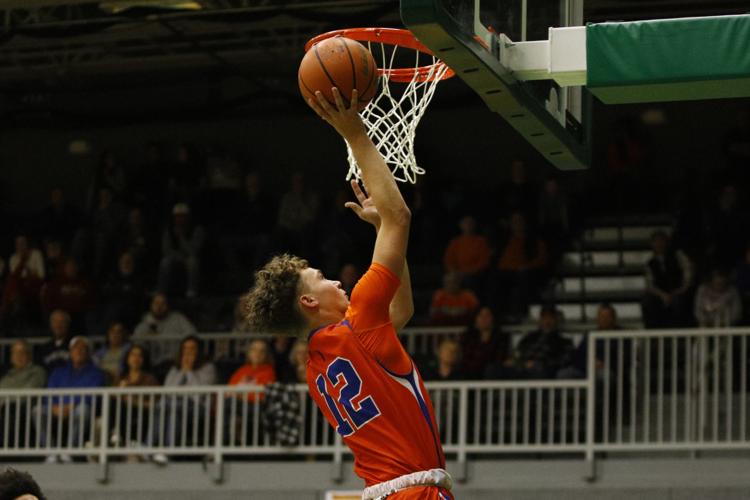 GALLERY-CAM-V-StT-021-121419.JPG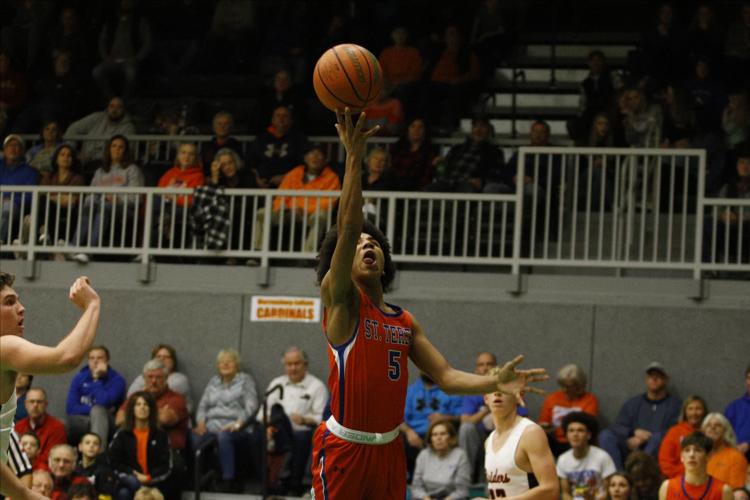 GALLERY-CAM-V-StT-022-121419.JPG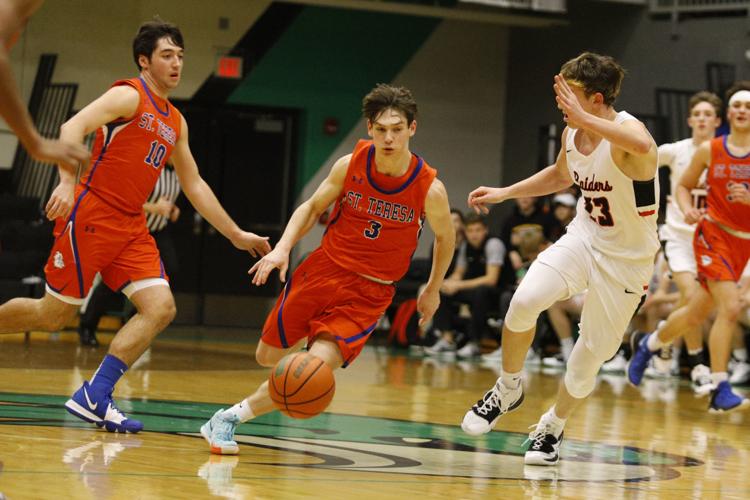 GALLERY-CAM-V-StT-023-121419.JPG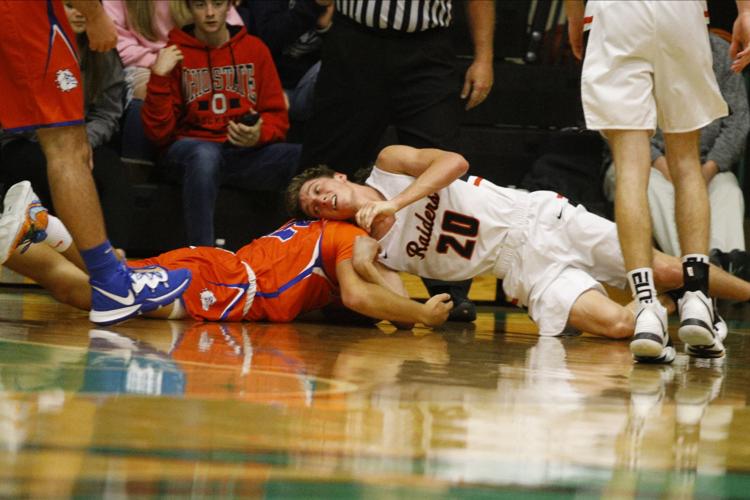 GALLERY-CAM-V-StT-024-121419.JPG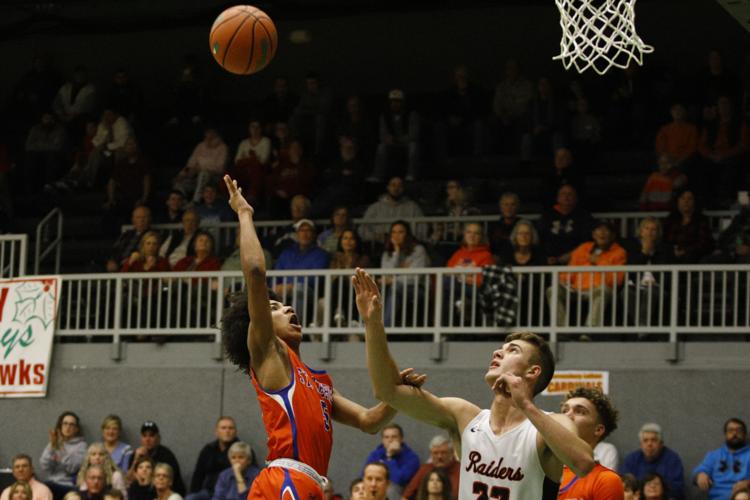 GALLERY-CAM-V-StT-025-121419.JPG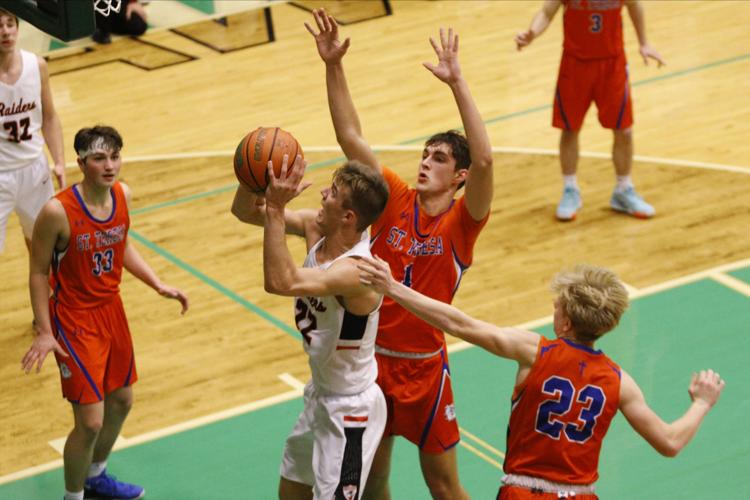 GALLERY-CAM-V-StT-026-121419.JPG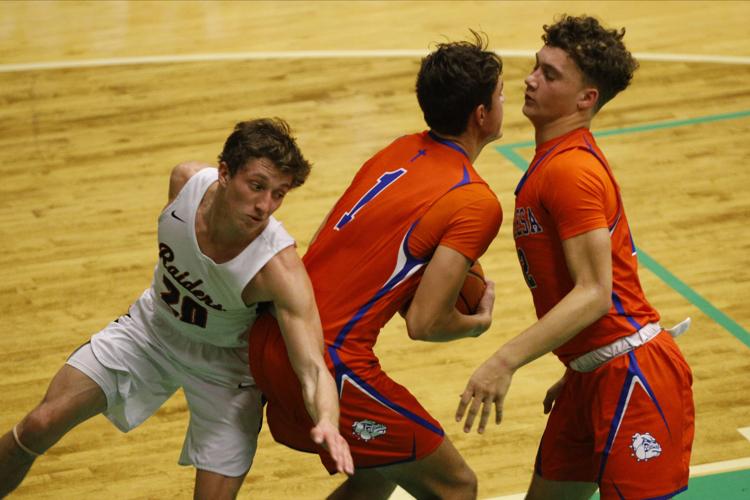 GALLERY-CAM-V-StT-027-121419.JPG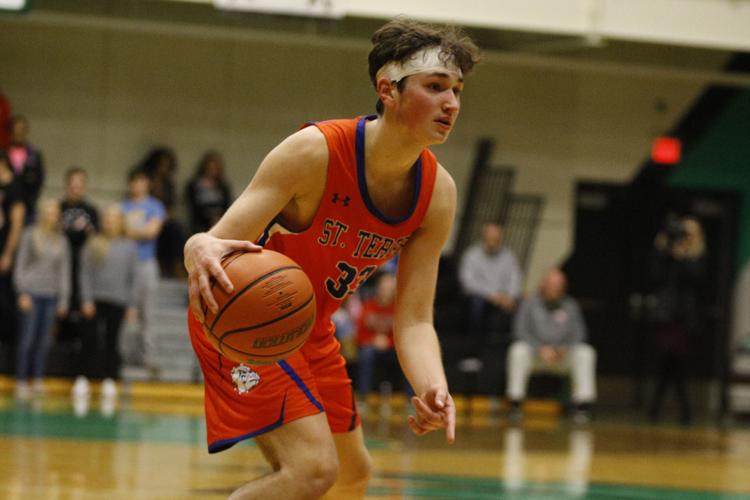 GALLERY-CAM-V-StT-028-121419.JPG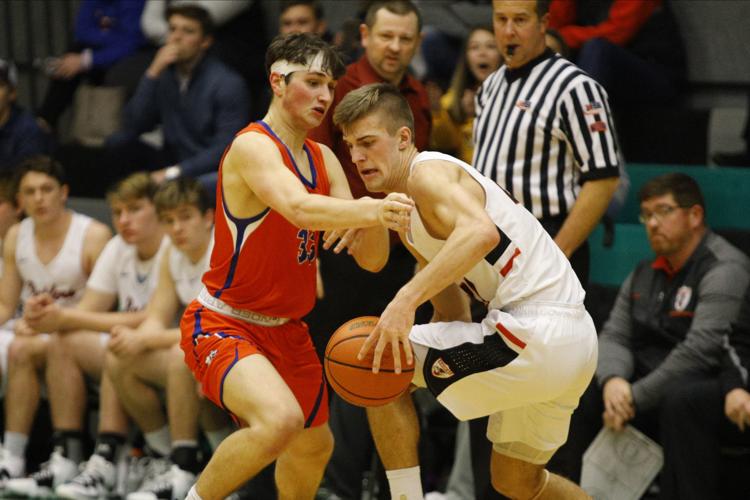 GALLERY-CAM-V-StT-029-121419.JPG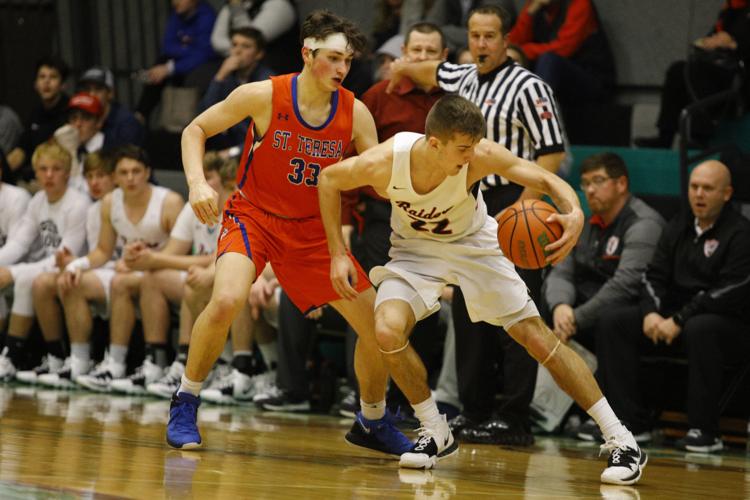 GALLERY-CAM-V-StT-030-121419.JPG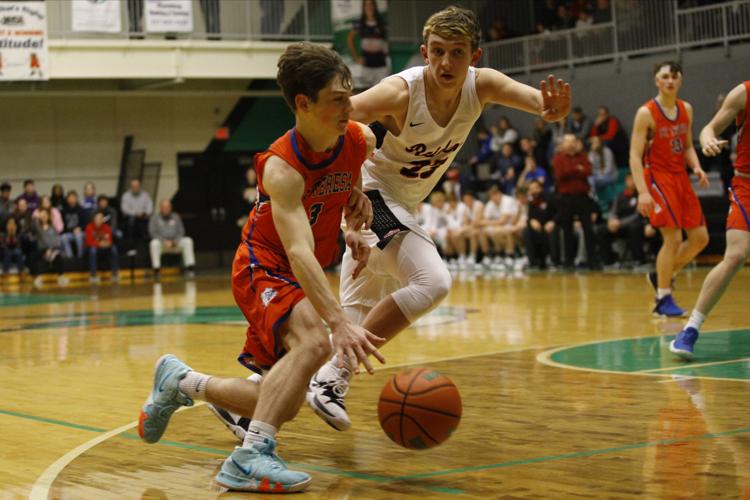 GALLERY-CAM-V-StT-031-121419.JPG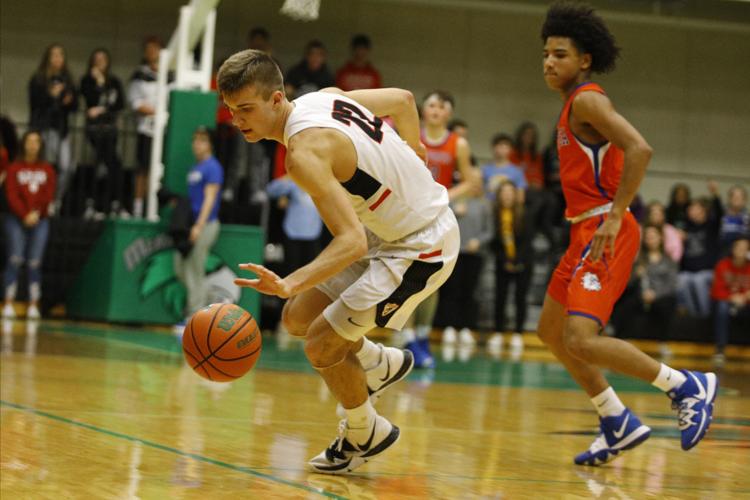 GALLERY-CAM-V-StT-033-121419.JPG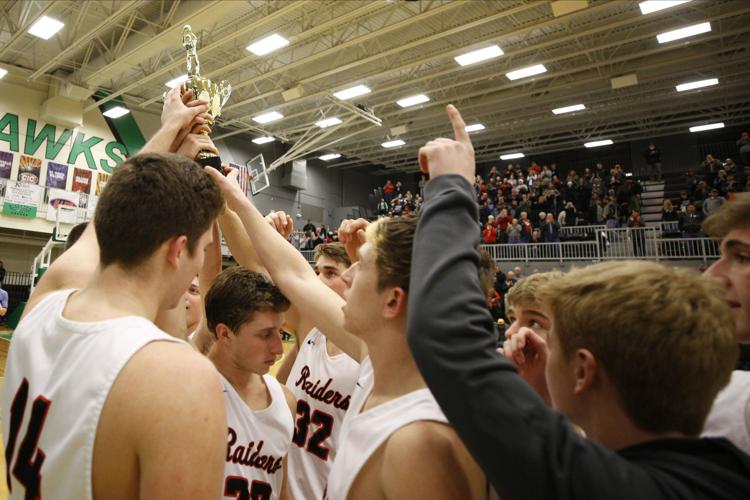 Contact Joey Wagner at (217) 421-6970. Follow him on Twitter: @mrwagner25
Get in the game with our Prep Sports Newsletter
Sent weekly directly to your inbox!