ARGENTA — Central A&M entered the Macon County Tournament coming off one of its most impressive wins of the season — two-and-a-half weeks ago.
But the Raiders picked up right where they left off from their Dec. 15 win against Altamont, beating Meridian 72-31 to open the tournament on Wednesday at Argenta.
Also advancing to Thursday's semifinals were St. Teresa, Warrensburg-Latham and Tri-City/Sangamon Valley.
A&M (11-4) opened the game by outscoring Meridian 23-4 in the first quarter. Seven Raiders had at least eight points, led by Channing Reed with 14 and Hannah Schinzler with 10.
"It's been a few weeks since we've played," A&M coach Tom Dooley said. "It was nice to get out and get everyone involved. It was a great team win with a lot of contributions from everybody. We played hard."
The third-seeded Raiders will play No. 2 seed St. Teresa in Thursday's 7:30 p.m. semifinal. The two teams met in the finals last year, with A&M winning 54-23 for its 11th title in 13 years.
"We've got our hands full tomorrow," Dooley said. "We're going to have to work hard against St. Teresa."
Kaelee Stockton led Meridian (8-12) with 12 points. The Hawks will play Cerro Gordo-Bement in Argenta's second gym at 7:30 p.m. on Thursday in the consolation bracket.
Warrensburg-Latham 36, Maroa-Forsyth 33
The Cardinals avenged their four-point loss to the Trojans in the finals of the Meridian Holiday Tournament behind 11 points from Brittney Oakley.
"We came in to the county tournament seeking some revenge and this was a good win for us tonight," Warrensburg coach Alyssa Riley said. "I think we match up well with Maroa, and it's always going to be an exciting game.
"I also think the girls are finally starting to prove what they are capable of. We've still got some things we've got to work on, but I am so proud of these girls and very excited to see what they'll accomplish the rest of this season. Their hard work is paying off."
Also for the Cardinals (8-6), Makenzie Yaroch had 8 points, including Warresnburg's only 3-pointer.
The fifth-seeded Cardinals will play top-seeded Tri-City/Sangamon Valley in Thursday's 6 p.m. semifinal.
Maroa was led by Hallie Mitchell with 12 points and Allie Robinson with 8. The Trojans will play Argenta in the consolation bracket at 6 p.m. on Thursday.
Tri-City/Sangamon Valley 49, Argenta-Oreana 25
The Bombers were able to slow the Tornadoes' offense, but couldn't break through against their defense.
"It was very physical — I really credit Argenta. They came out with a great game plan," TCSV coach Tony Nika said. "Luckily we were able to come out with the victory. The girls played hard. We're happy to advance to semis against Warrensburg and hopefully get another win to move on to Saturday."
For TCSV (16-3), Ashlyn Sturdy had 18 points, six assists and five steals. Also for the Tornadoes, Anna Sagle had 16 points and Grace Honeyman had 11 rebounds.
The Bombers were led by Cassi Newbanks with 8 points.
St. Teresa 79, Cerro Gordo-Bement 25
The Bulldogs (11-4) got a balanced attack, with four players scoring in double figures, to earn the win and advance to the semifinals. St. Teresa led 31-6 after the first quarter.
St. Teresa was led by DaeLin Switzer, Addie Fyke and Claire Peters — all with 12 points. Addison Newbon added 11.
"It was a good team win from top to bottom," St. Teresa coach Andrea Dorsey said.
Ellie Shonkwiler had 6 points for the Broncos.
---
Meridian vs Central AM girls basketball 1 1.2.19.jpg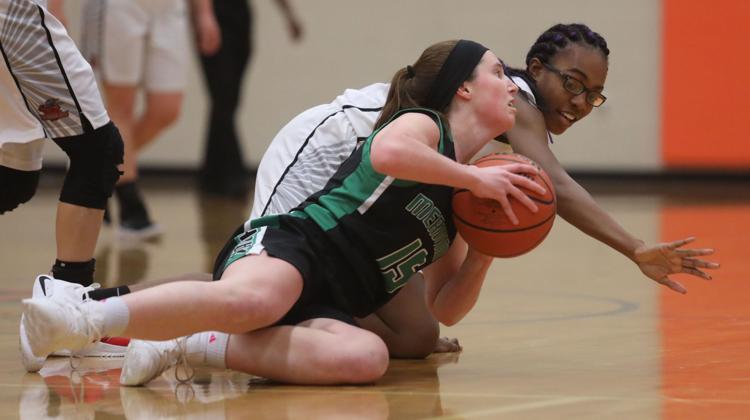 Schinzler_Hannah 1.2.19.jpg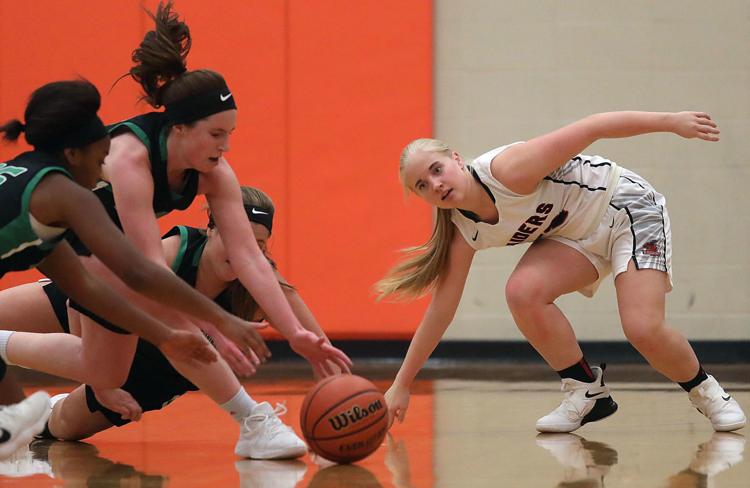 Meridian vs Central AM girls basketball 2 1.2.19.jpg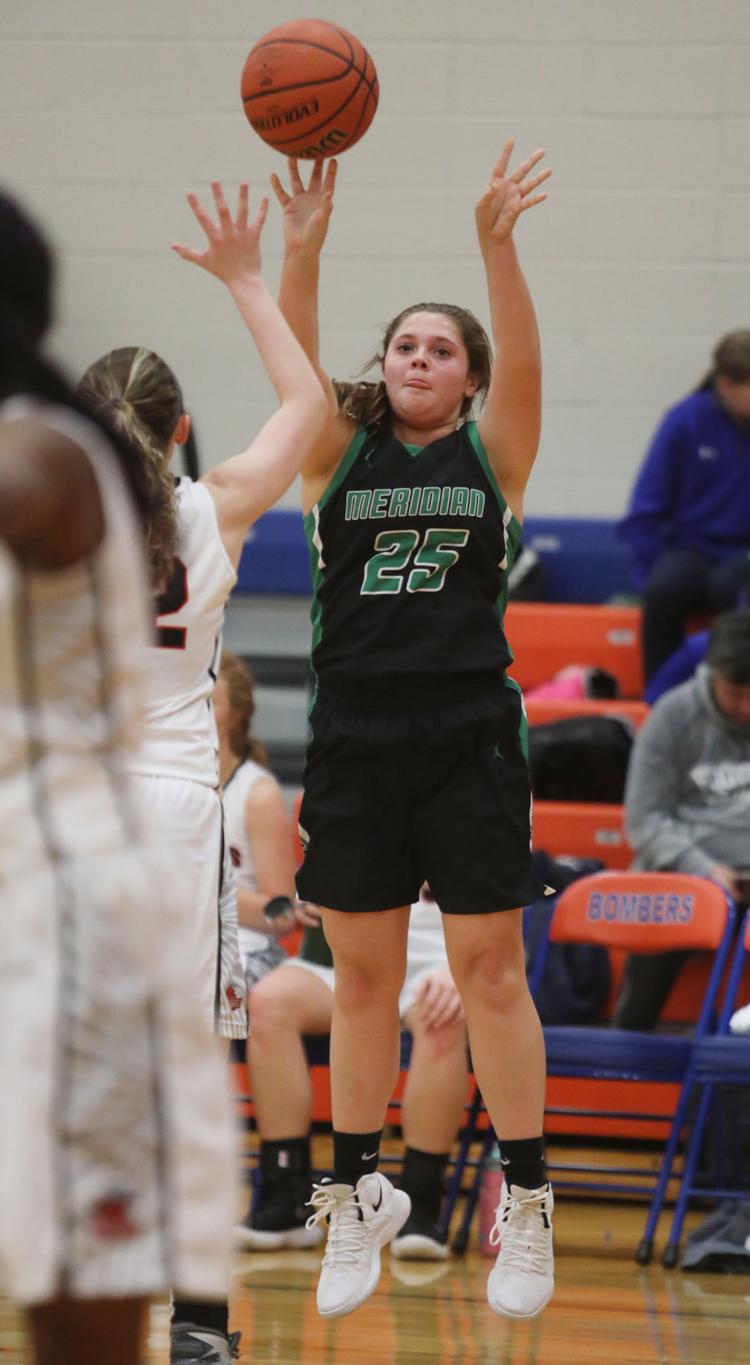 Meridian vs Central AM girls basketball 3 1.2.19.jpg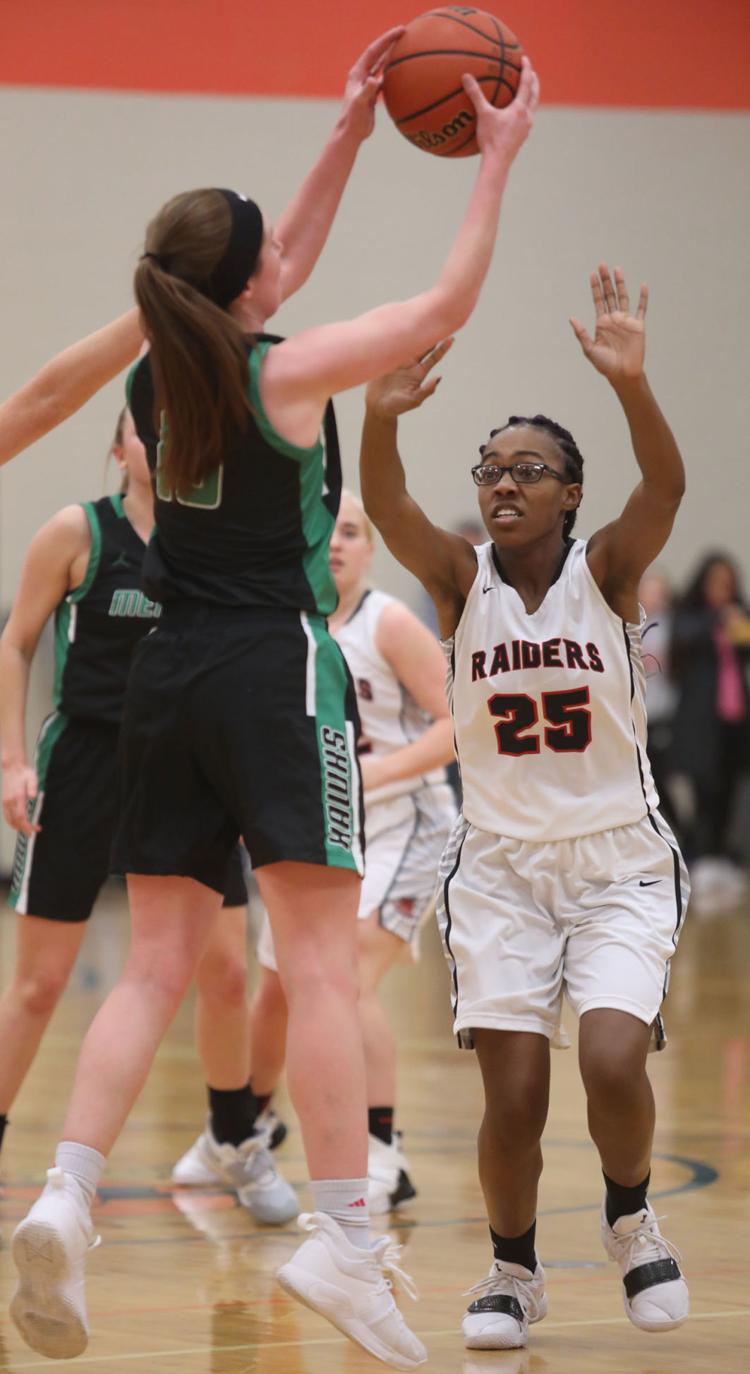 Meridian vs Central AM girls basketball 4 1.2.19.jpg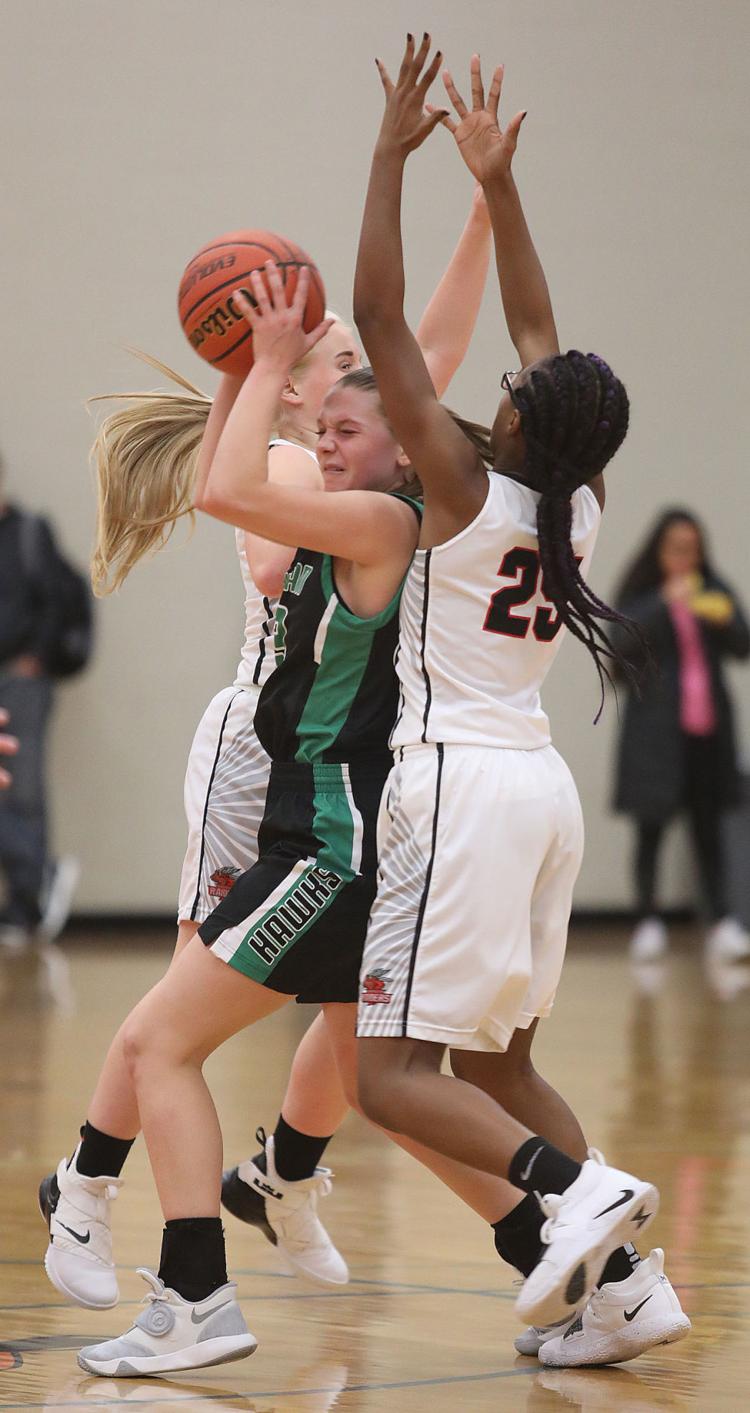 Meridian vs Central AM girls basketball 5 1.2.19.jpg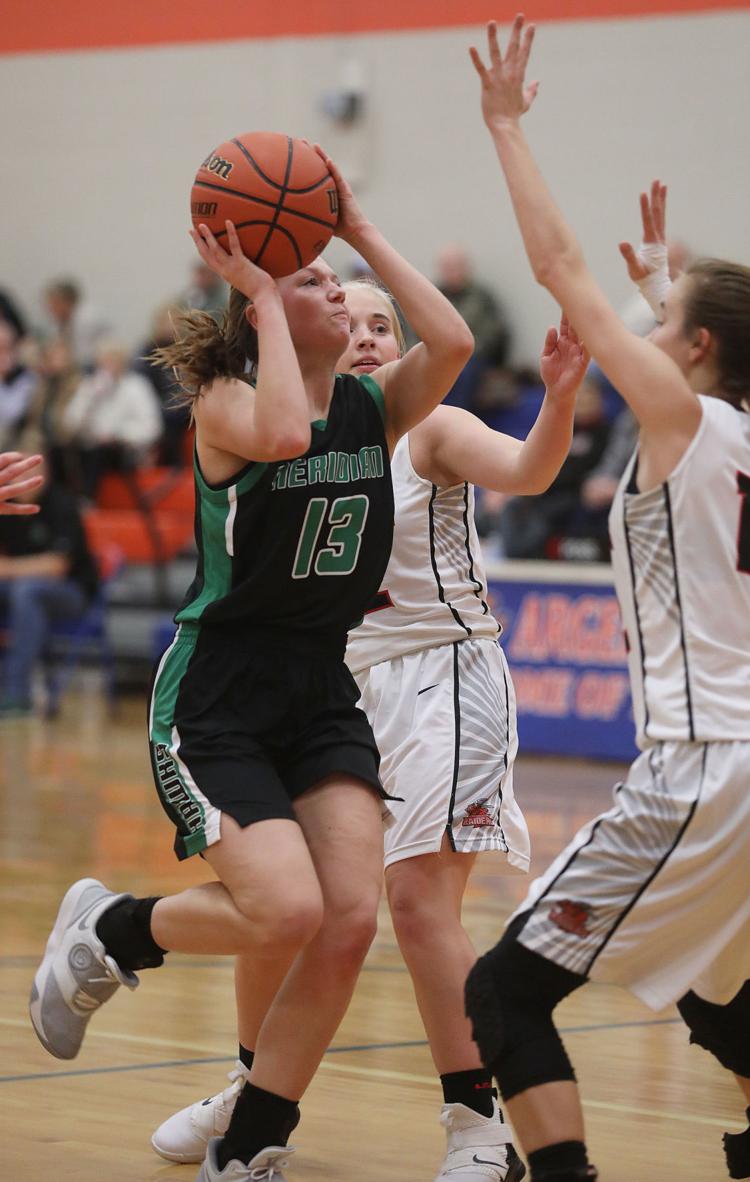 Meridian vs Central AM girls basketball 6 1.2.19.jpg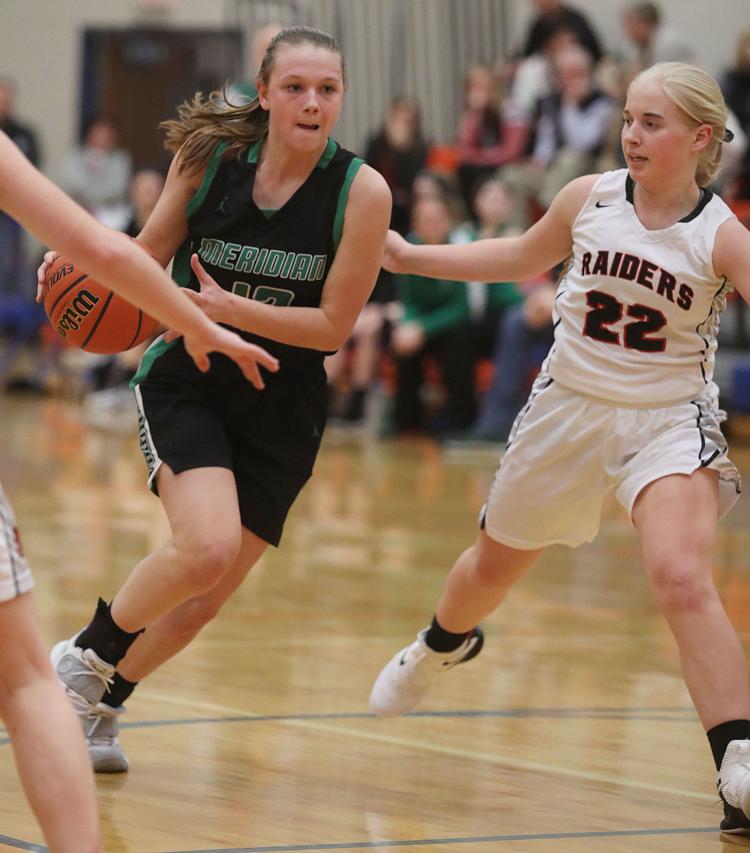 Meridian vs Central AM girls basketball 7 1.2.19.jpg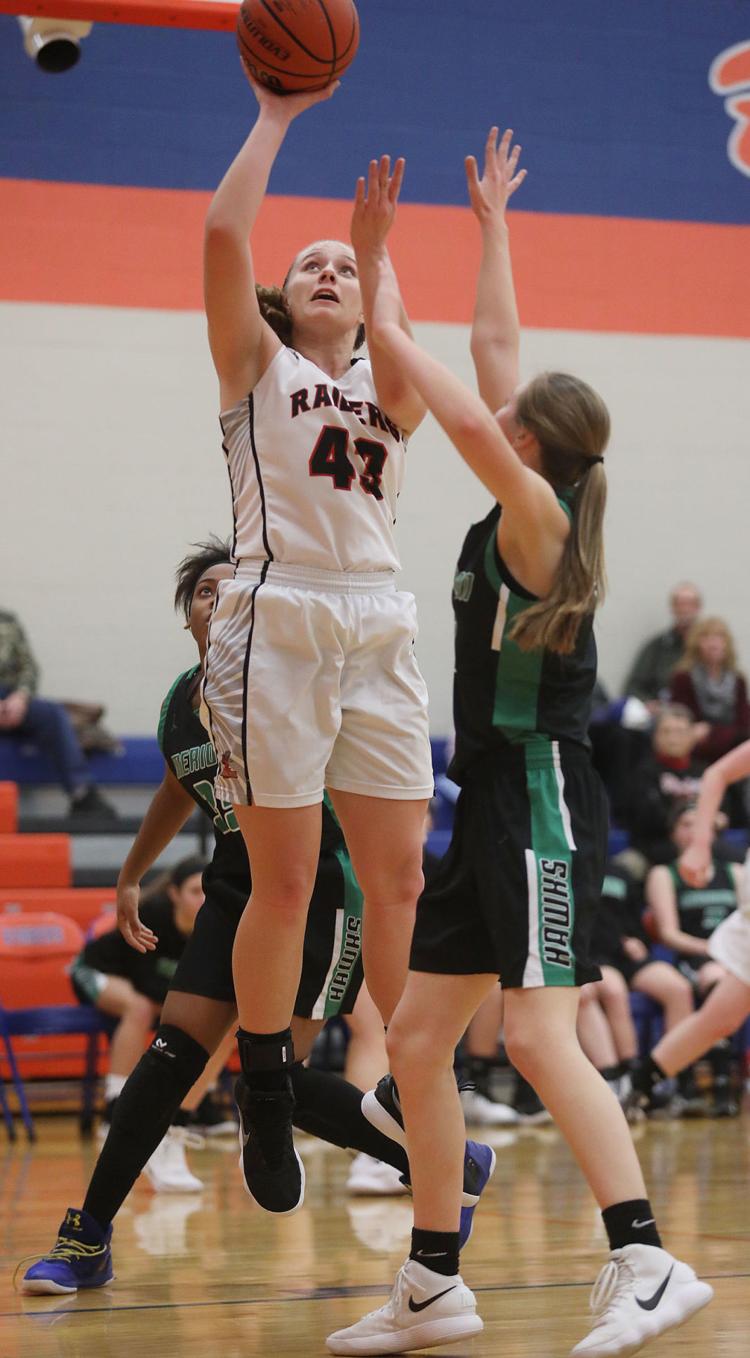 Meridian vs Central AM girls basketball 8 1.2.19.jpg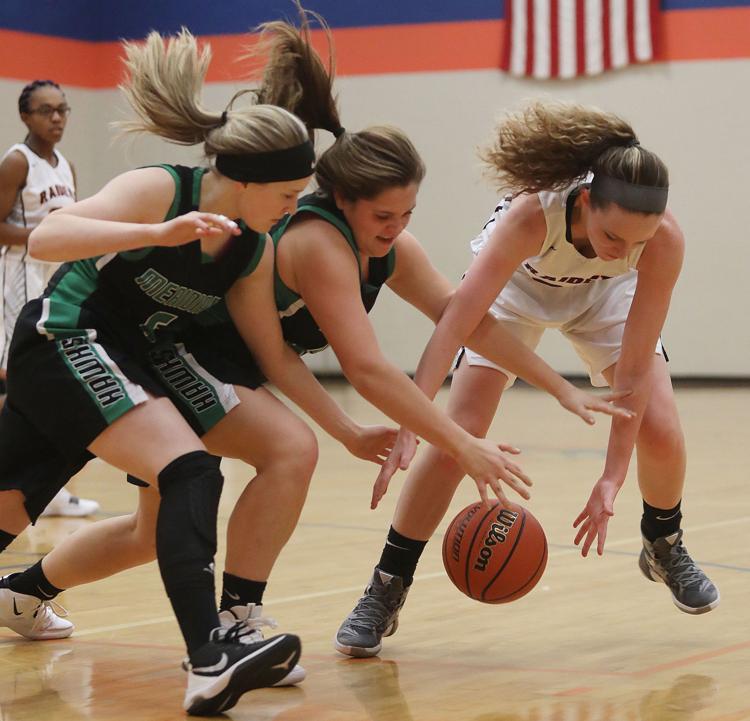 Meridian vs Central AM girls basketball 9 1.2.19.jpg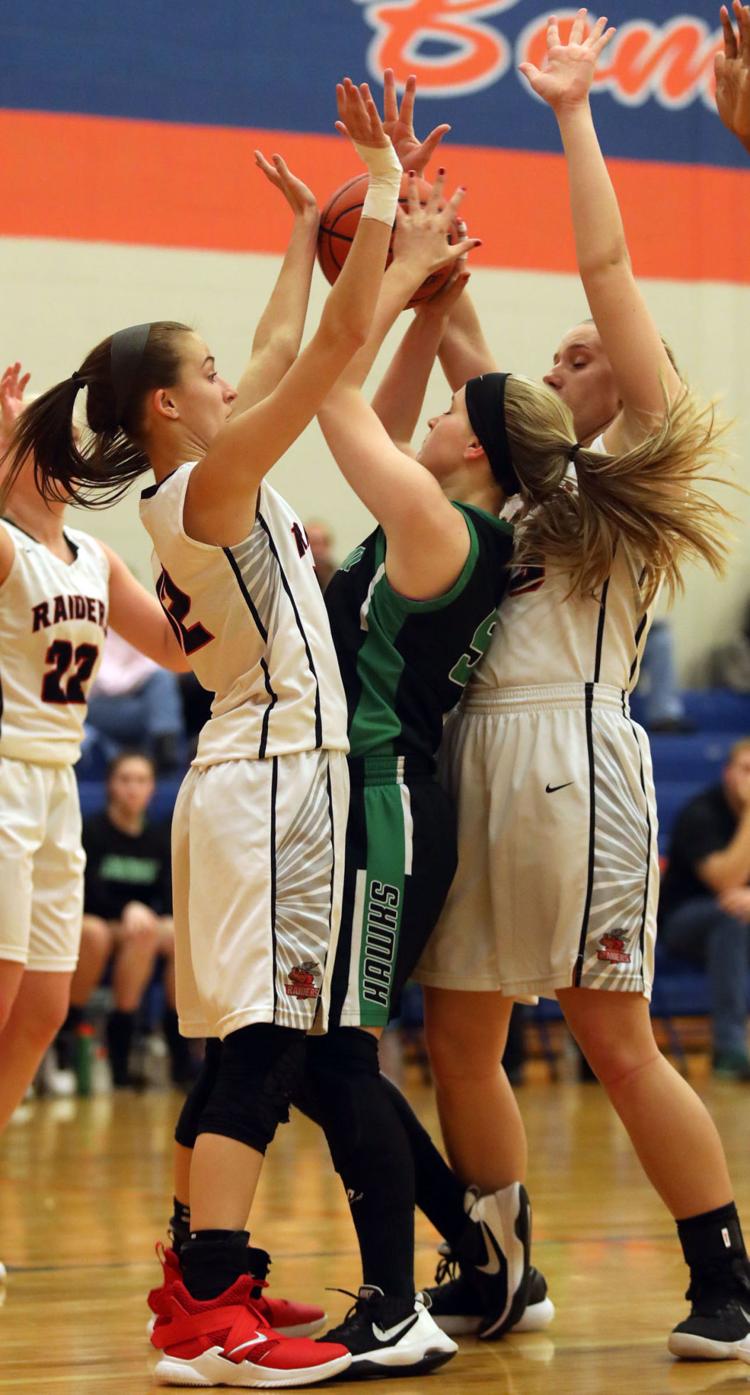 Meridian vs Central AM girls basketball 10 1.2.19.jpg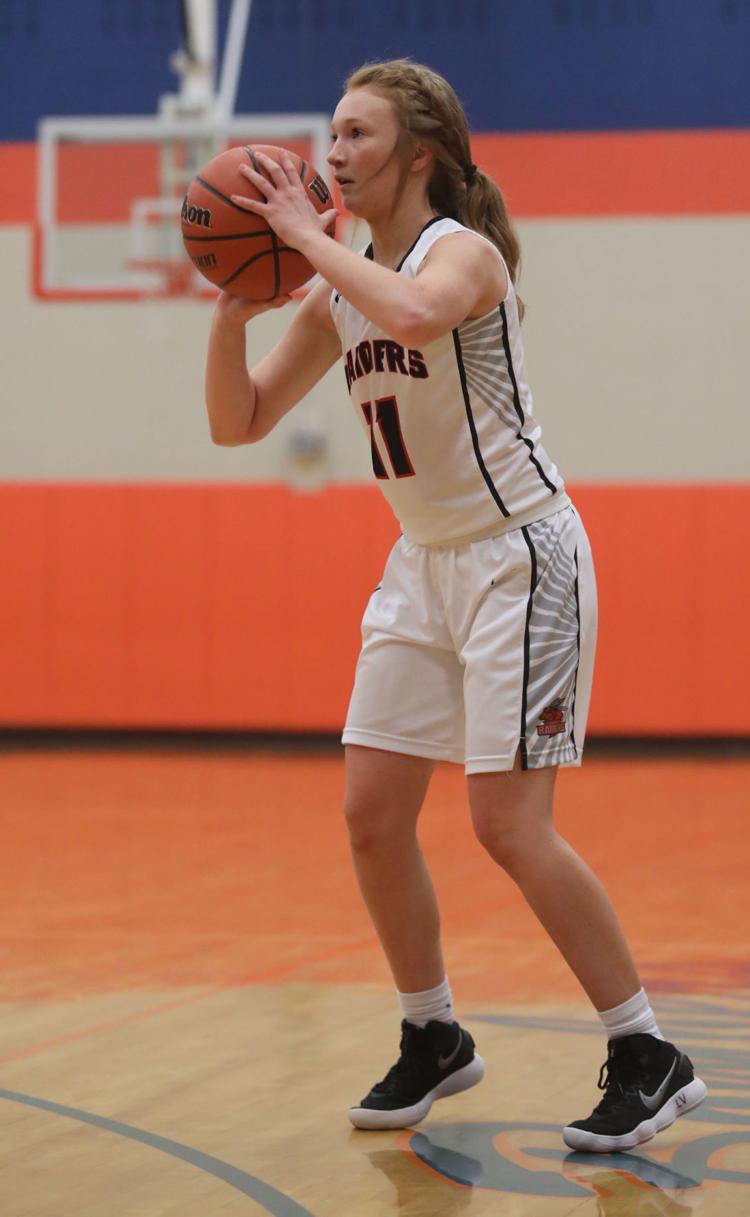 Meridian vs Central AM girls basketball 11 1.2.19.jpg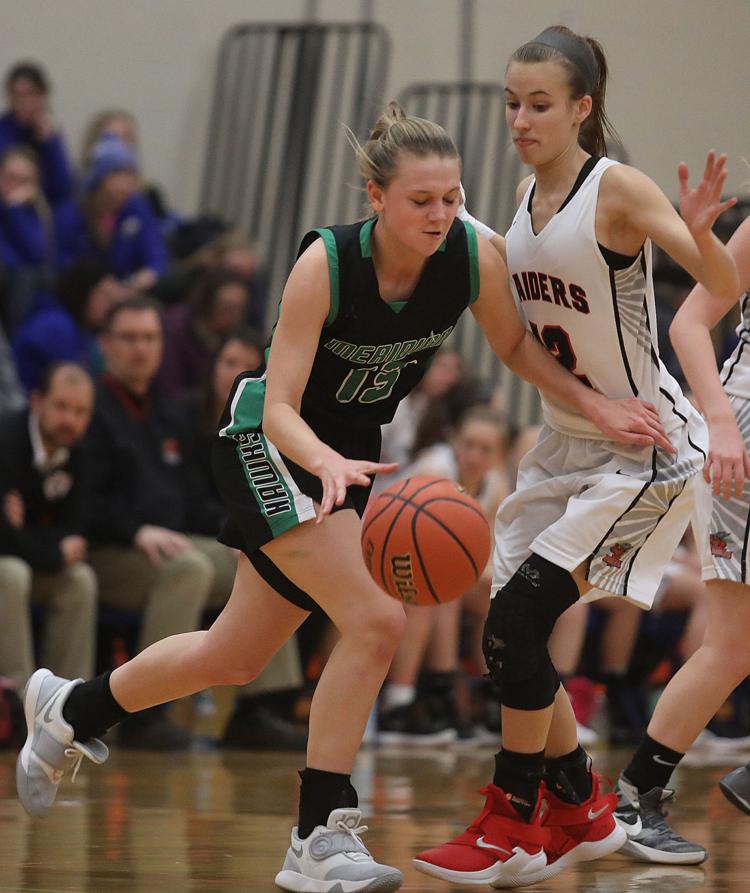 Meridian vs Central AM girls basketball 12 1.2.19.jpg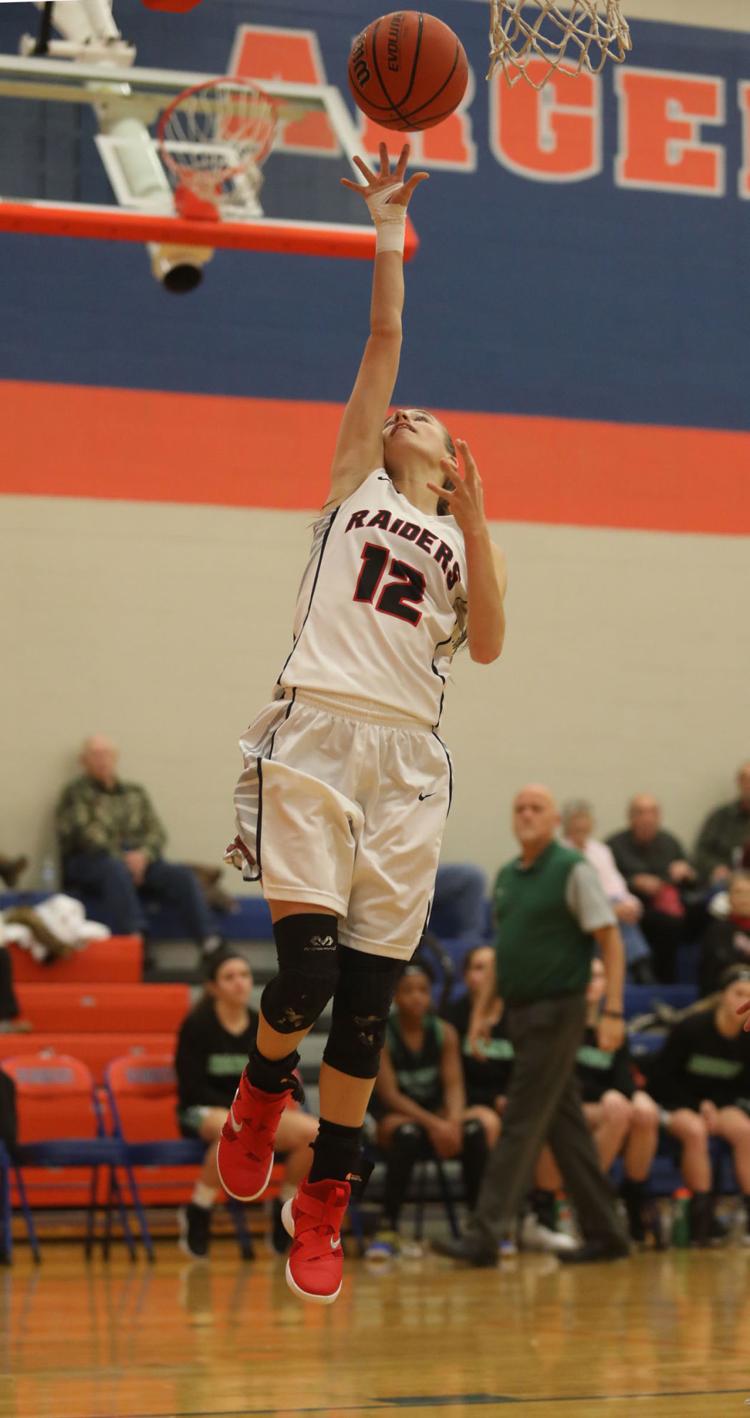 Meridian vs Central AM girls basketball 13 1.2.19.jpg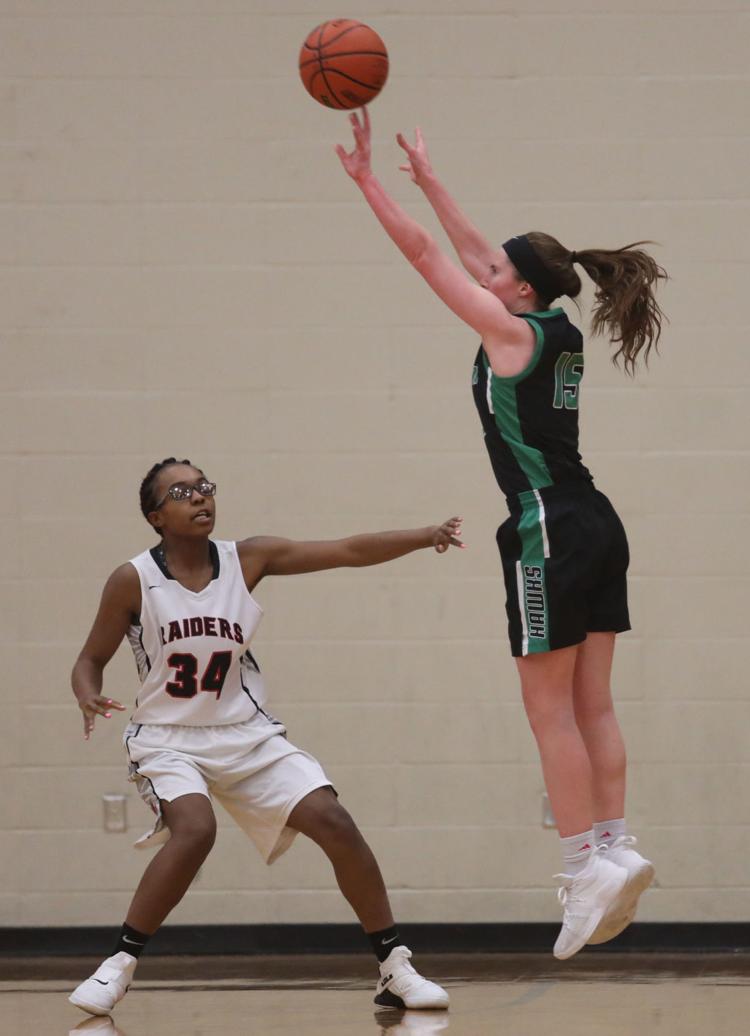 Meridian vs Central AM girls basketball 14 1.2.19.jpg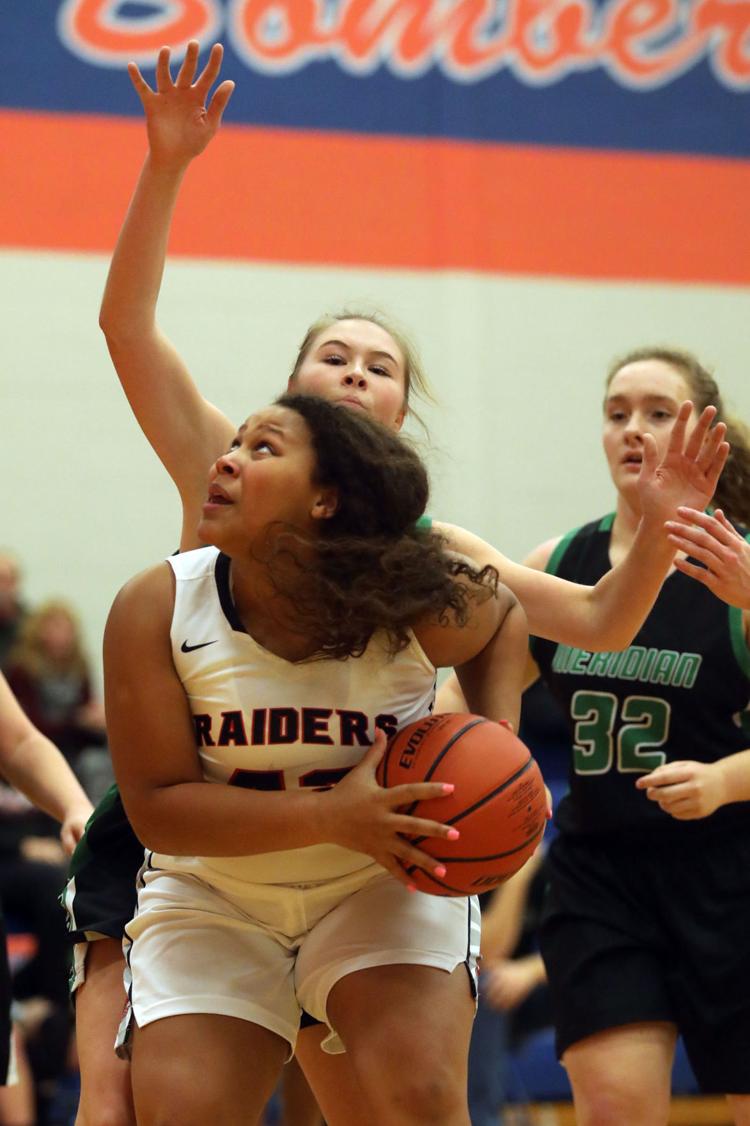 Meridian vs Central AM girls basketball 15 1.2.19.jpg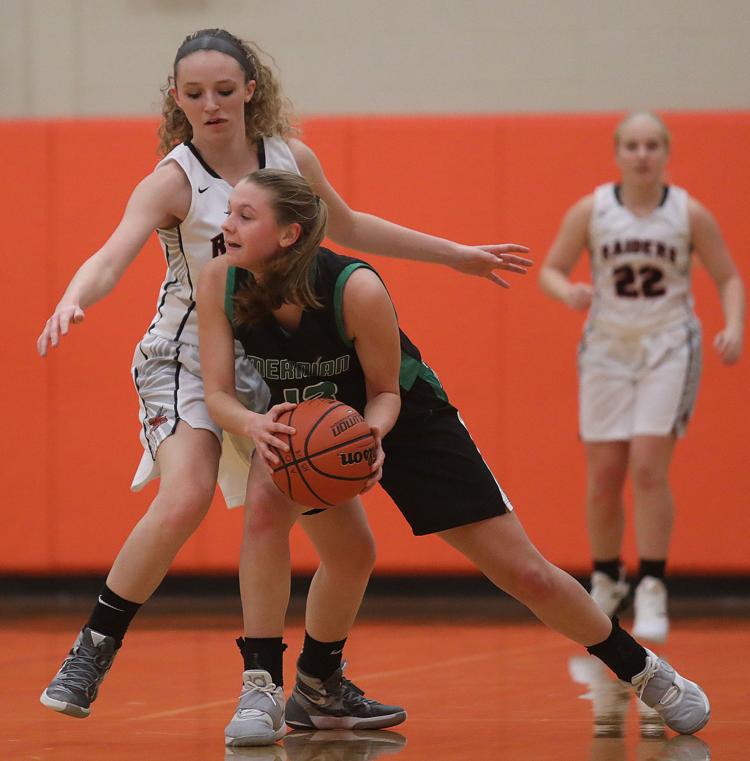 Meridian vs Central AM girls basketball 16 1.2.19.jpg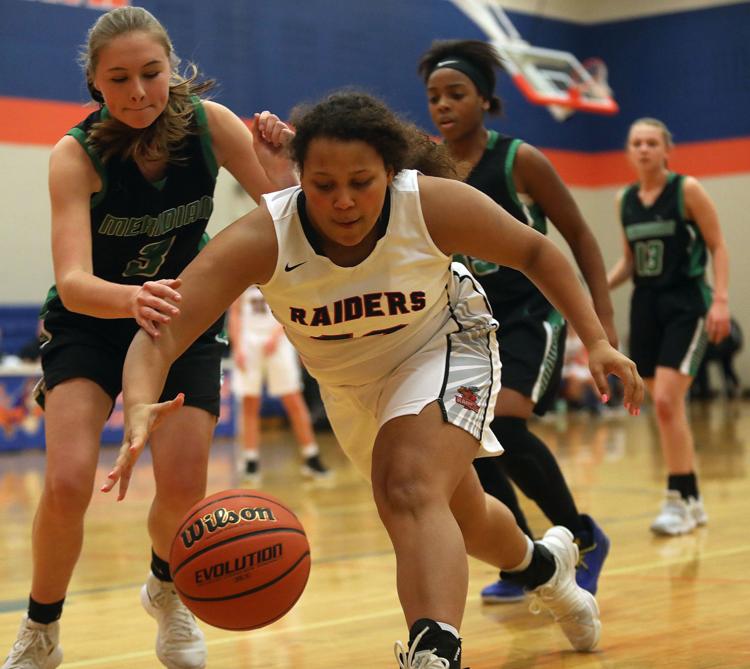 Meridian vs Central AM girls basketball 17 1.2.19.jpg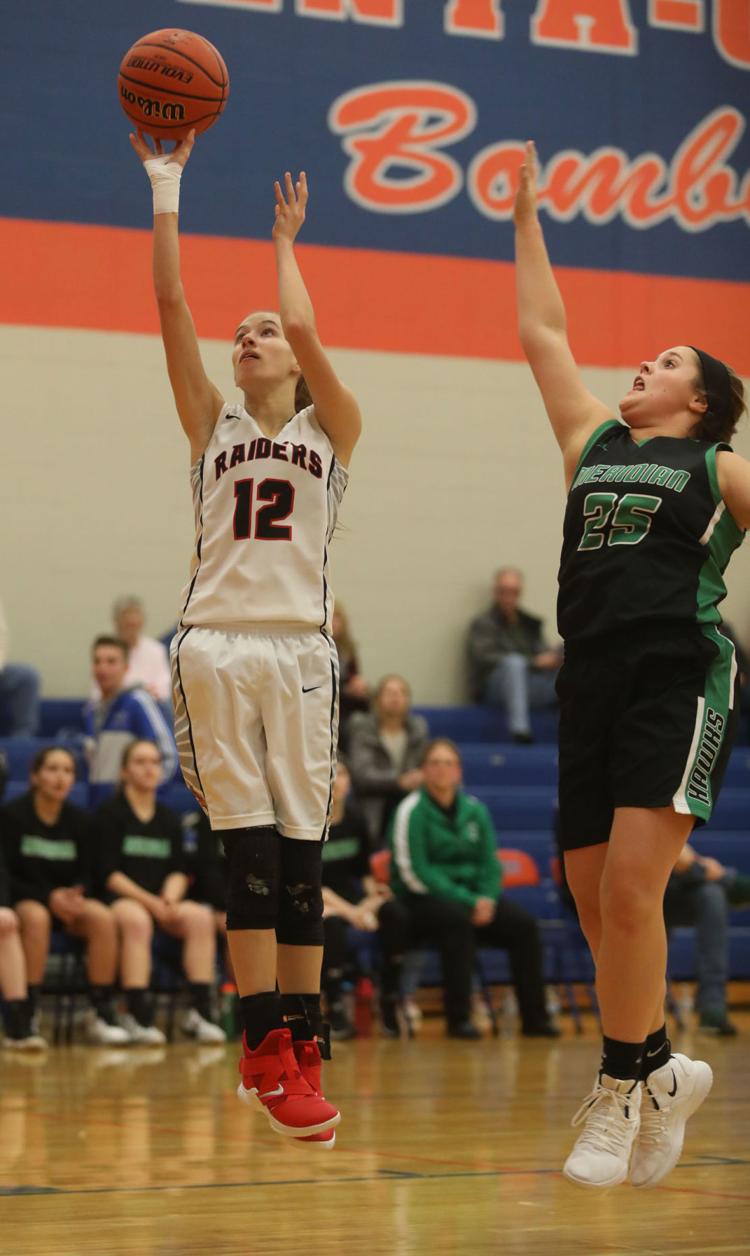 Meridian vs Central AM girls basketball 18 1.2.19.jpg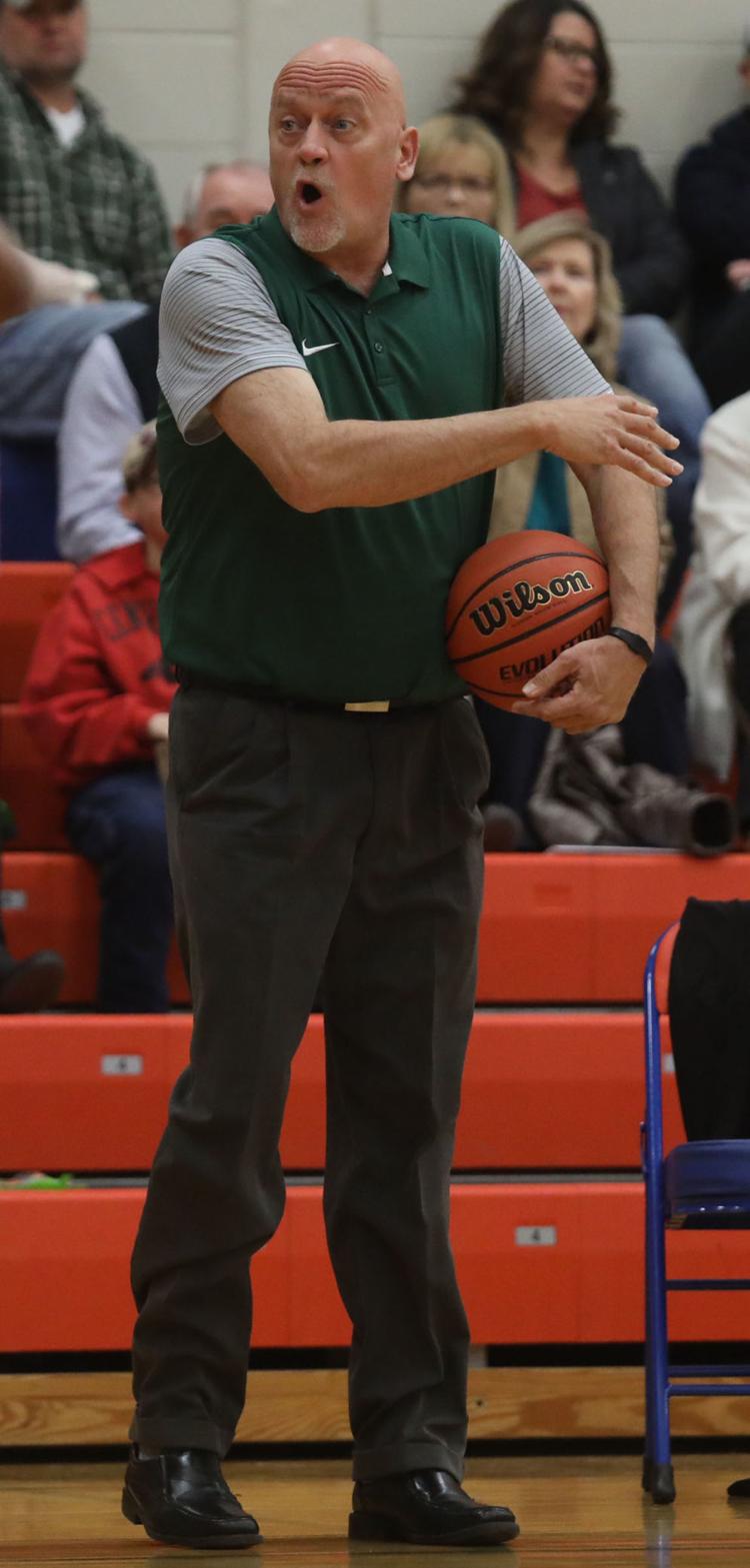 Meridian vs Central AM girls basketball 19 1.2.19.jpg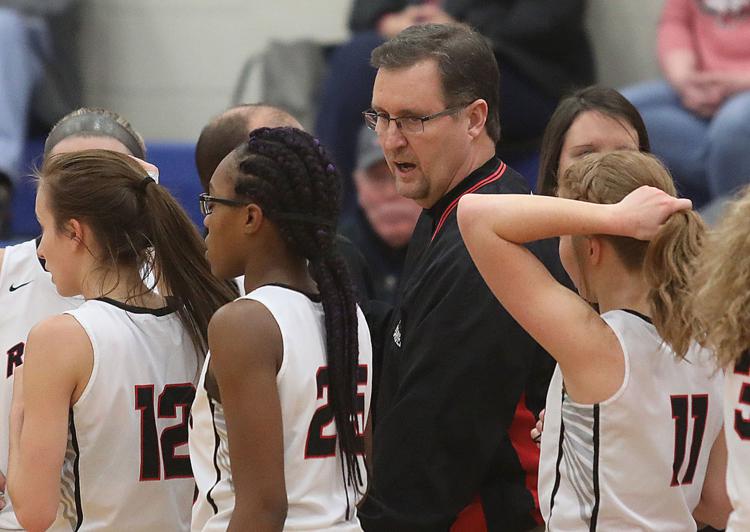 Warrensburg Latham vs Maroa Forsyth girls basketball 11 1.2.19.jpg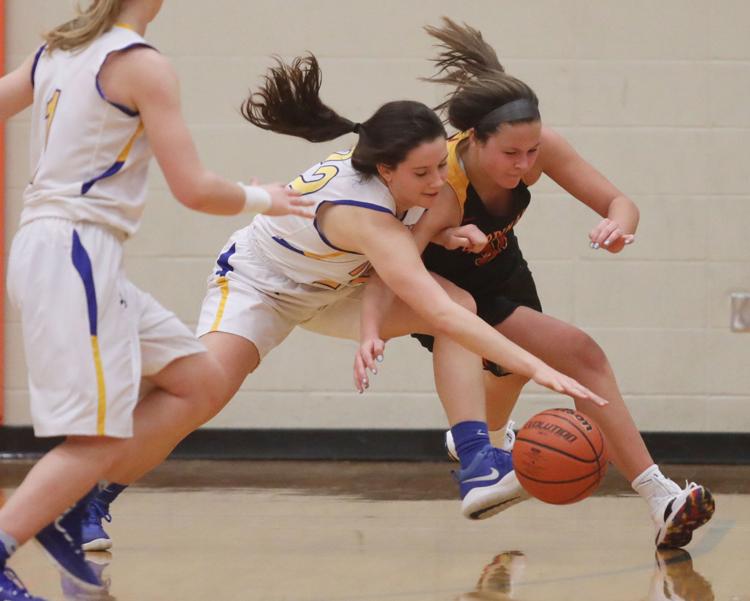 Yaroch_Makenzie 1.2.19.jpg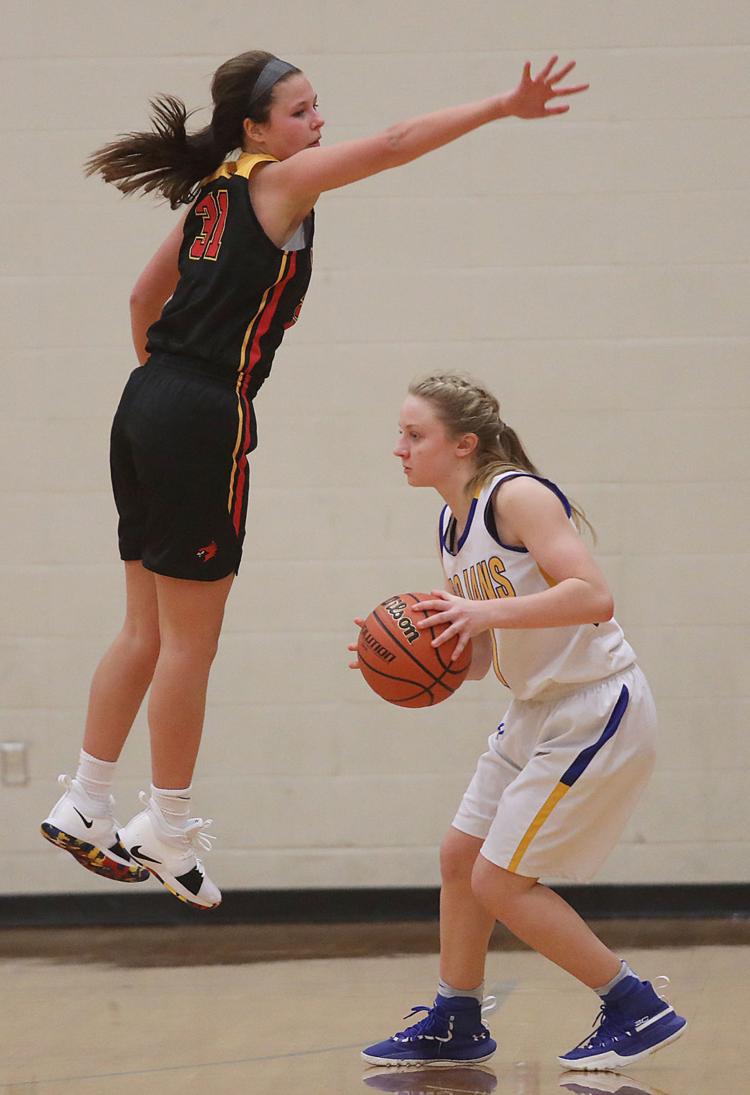 Warrensburg Latham vs Maroa Forsyth girls basketball 1 1.2.19.jpg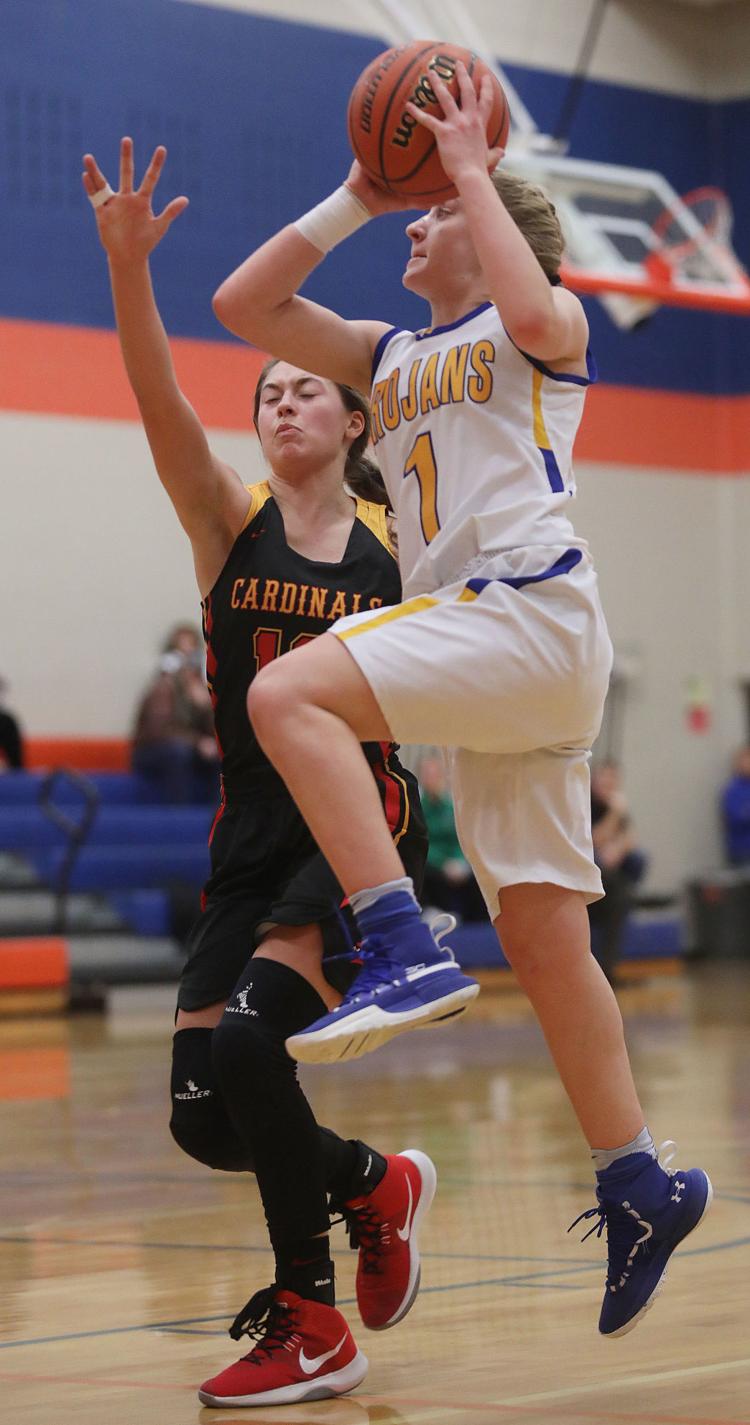 Warrensburg Latham vs Maroa Forsyth girls basketball 2 1.2.19.jpg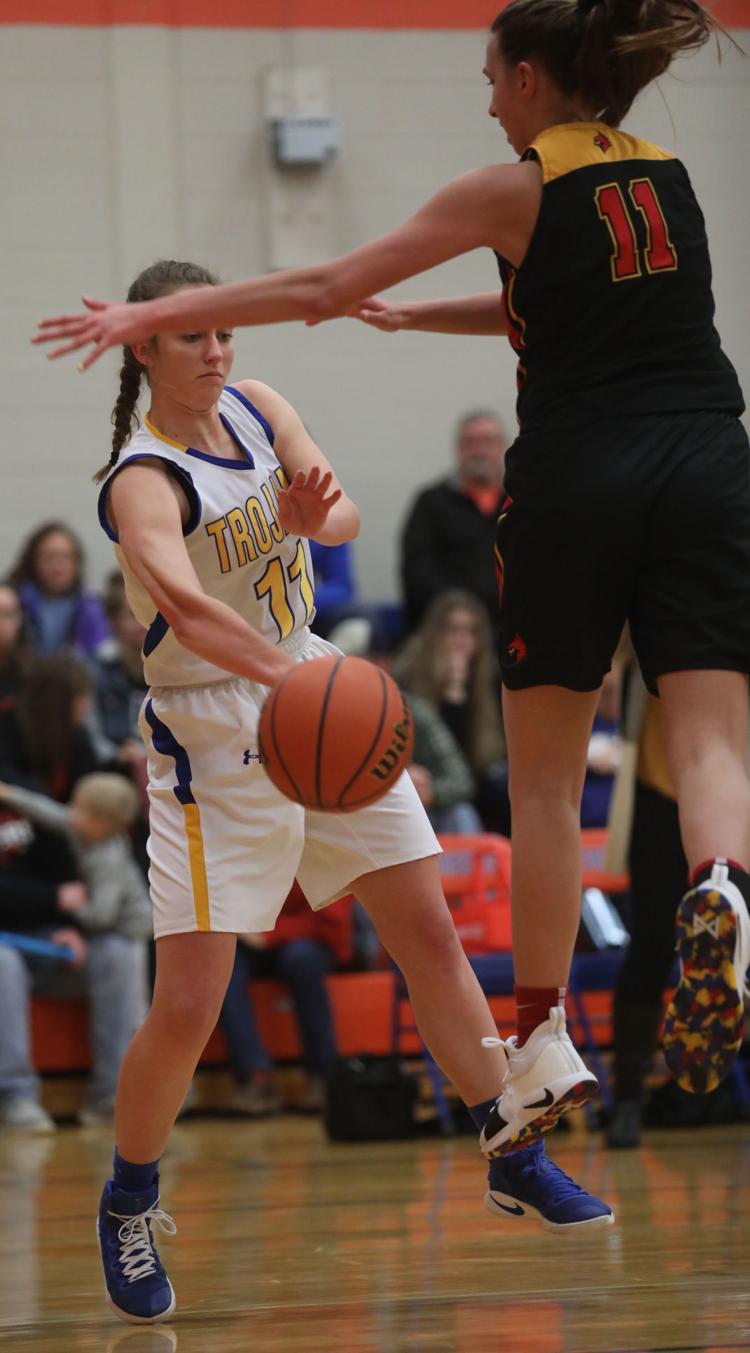 Warrensburg Latham vs Maroa Forsyth girls basketball 3 1.2.19.jpg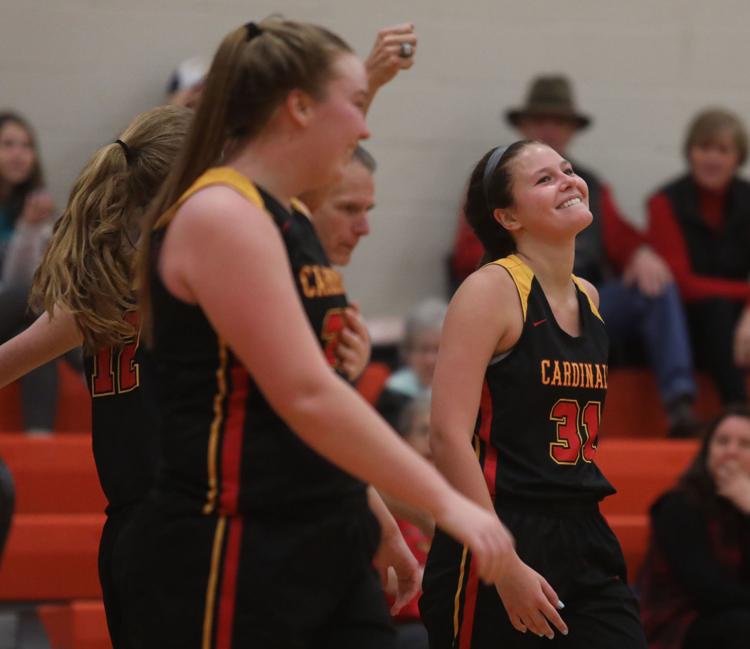 Warrensburg Latham vs Maroa Forsyth girls basketball 4 1.2.19.jpg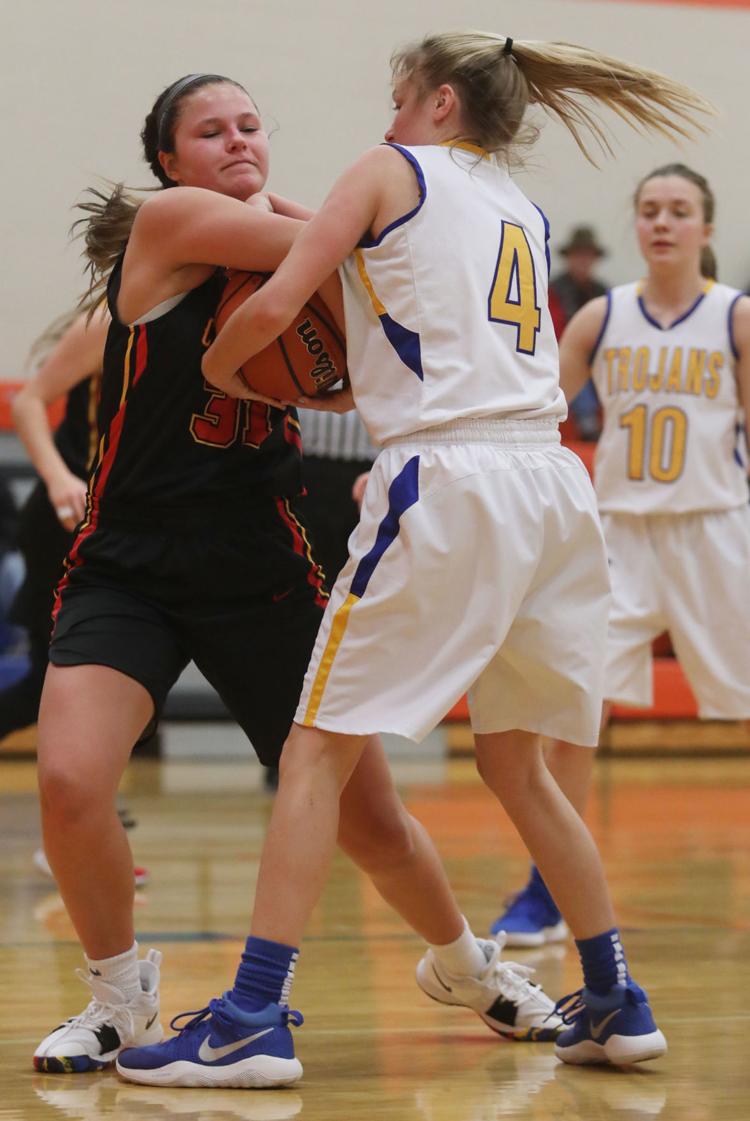 Warrensburg Latham vs Maroa Forsyth girls basketball 5 1.2.19.jpg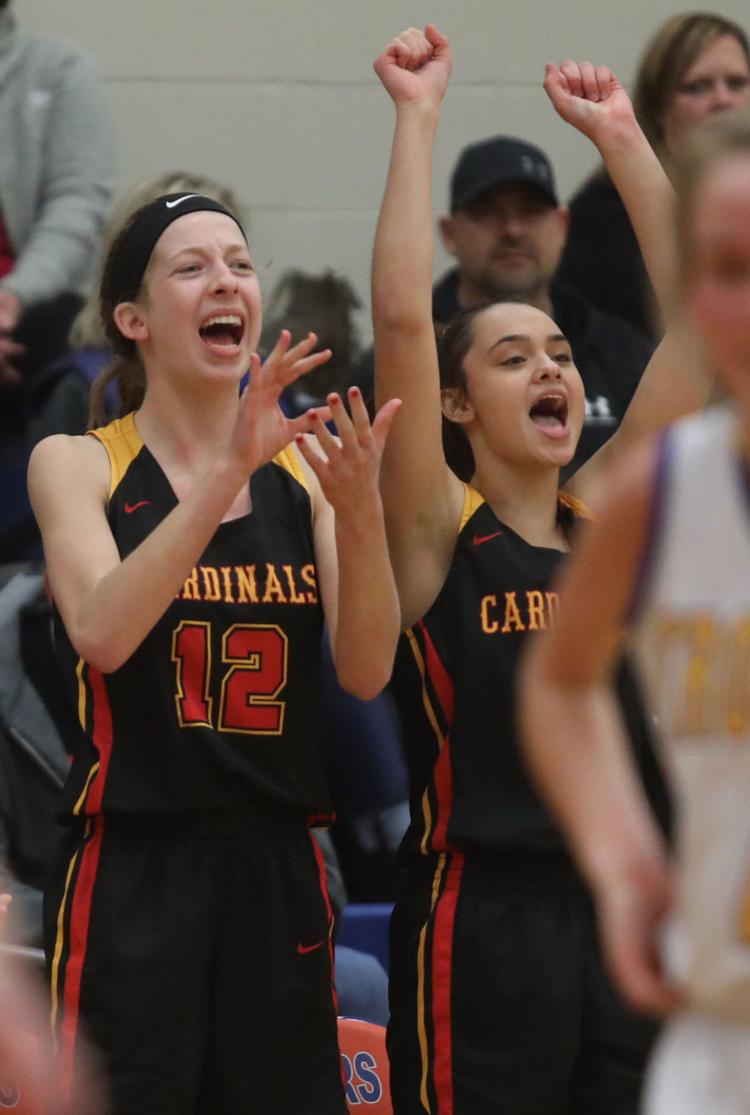 Warrensburg Latham vs Maroa Forsyth girls basketball 6 1.2.19.jpg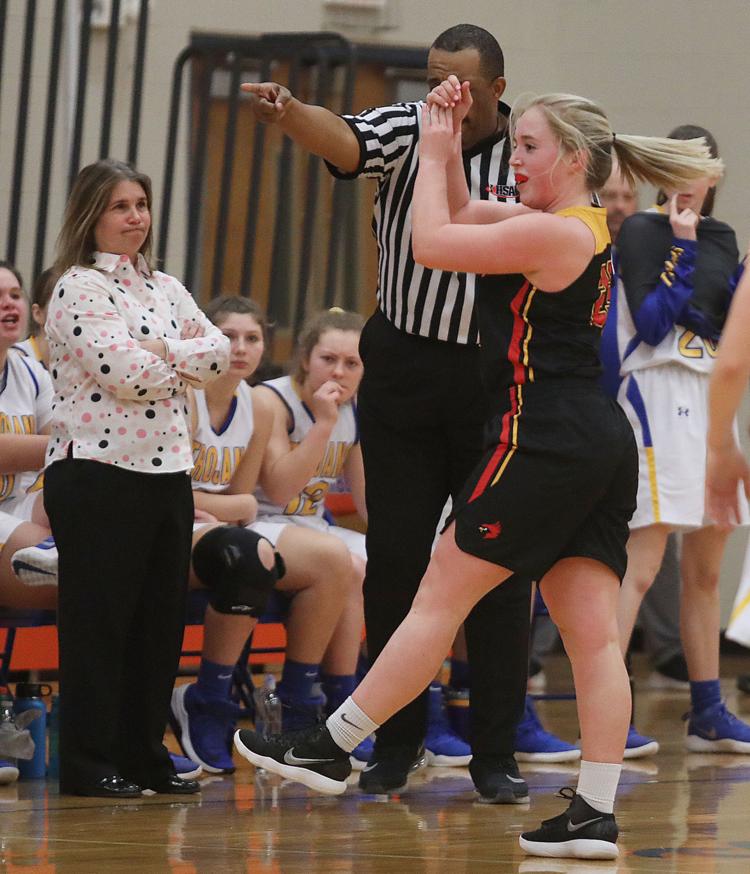 Warrensburg Latham vs Maroa Forsyth girls basketball 7 1.2.19.jpg
Warrensburg Latham vs Maroa Forsyth girls basketball 8 1.2.19.jpg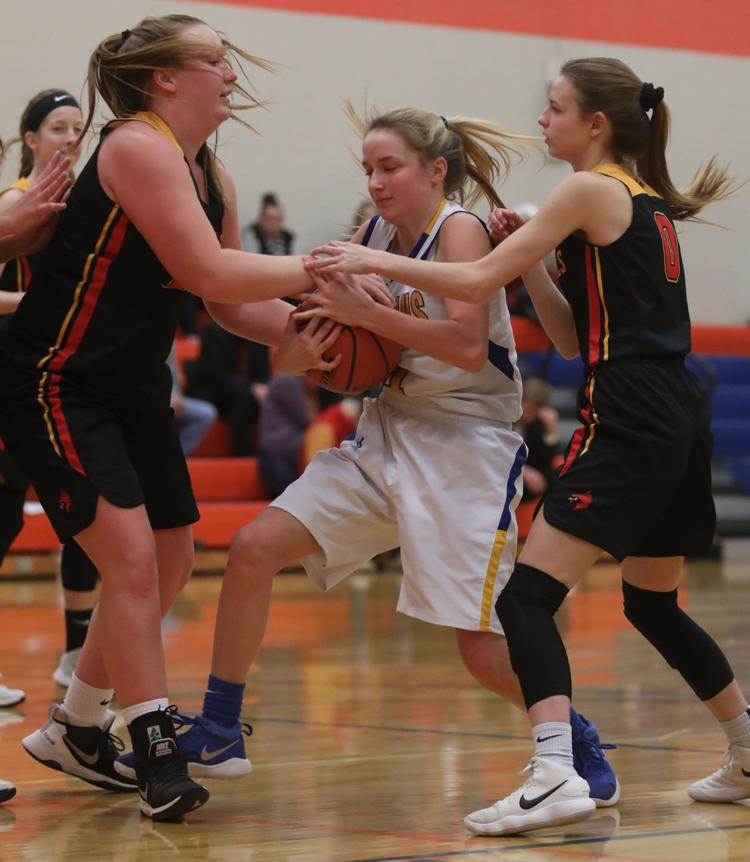 Warrensburg Latham vs Maroa Forsyth girls basketball 9 1.2.19.jpg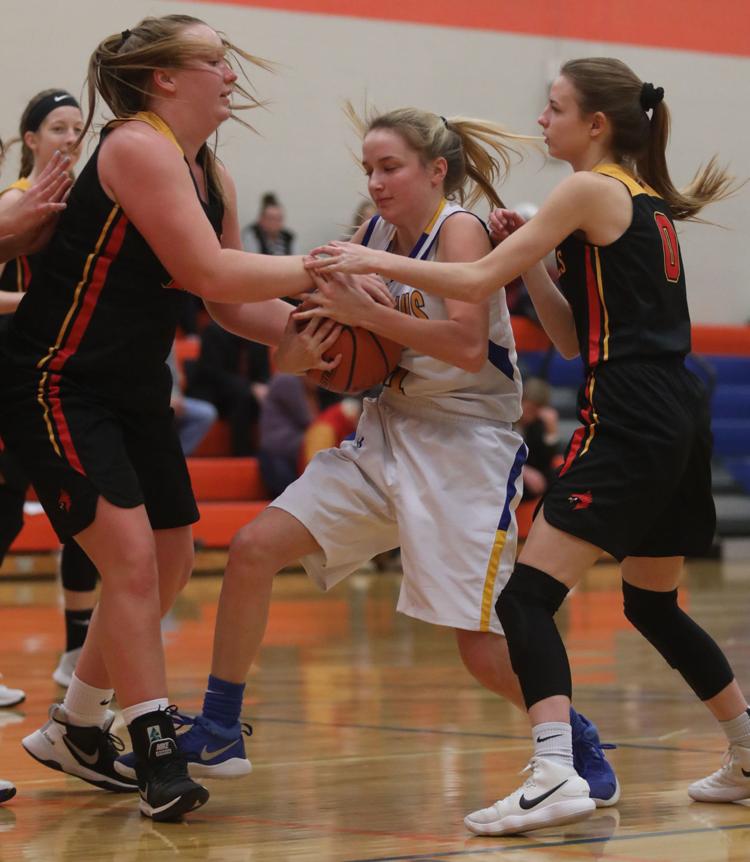 Warrensburg Latham vs Maroa Forsyth girls basketball 10 1.2.19.jpg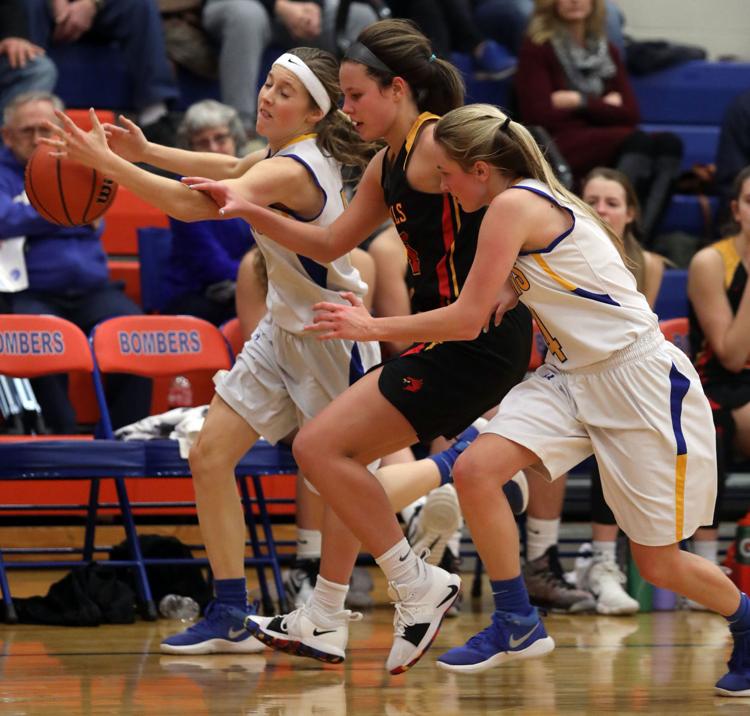 Warrensburg Latham vs Maroa Forsyth girls basketball 12 1.2.19.jpg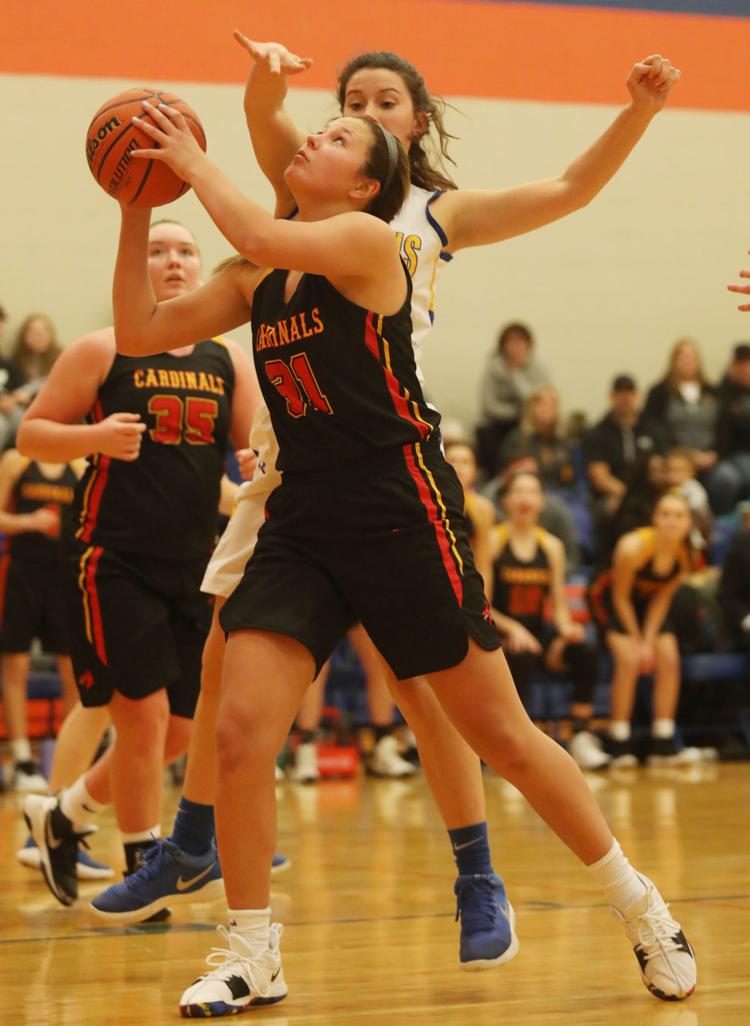 Warrensburg Latham vs Maroa Forsyth girls basketball 13 1.2.19.jpg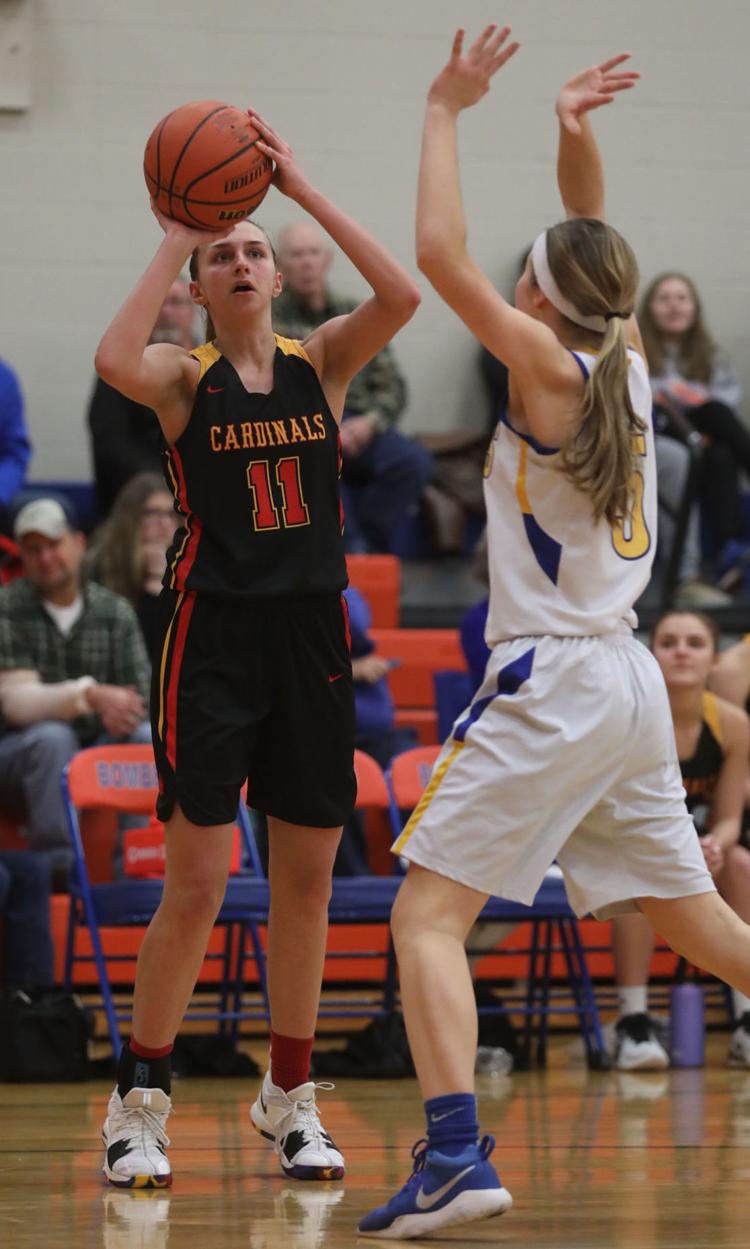 Warrensburg Latham vs Maroa Forsyth girls basketball 14 1.2.19.jpg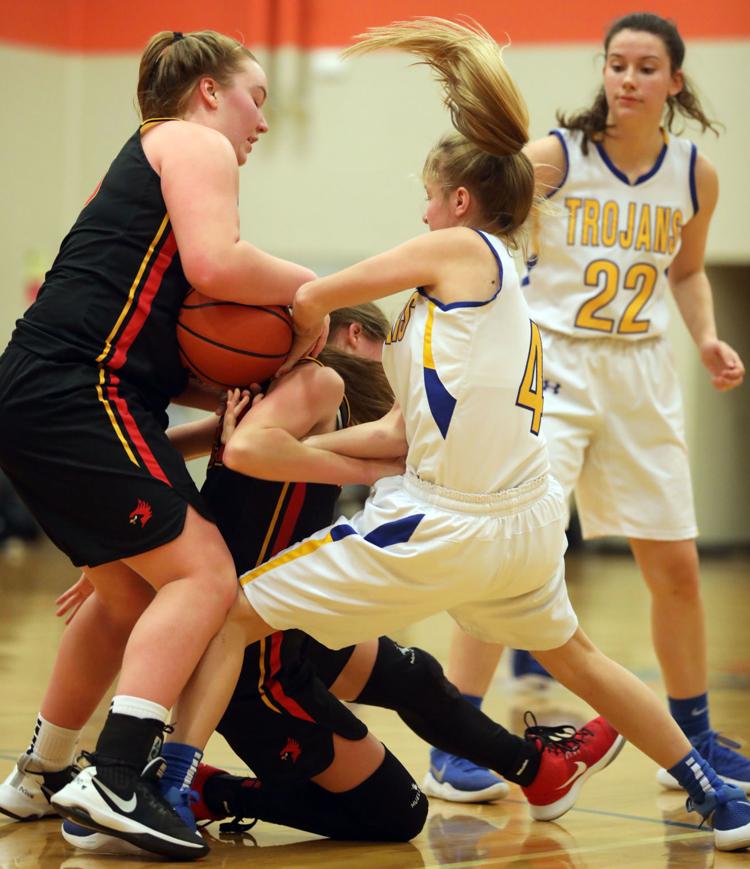 Warrensburg Latham vs Maroa Forsyth girls basketball 15 1.2.19.jpg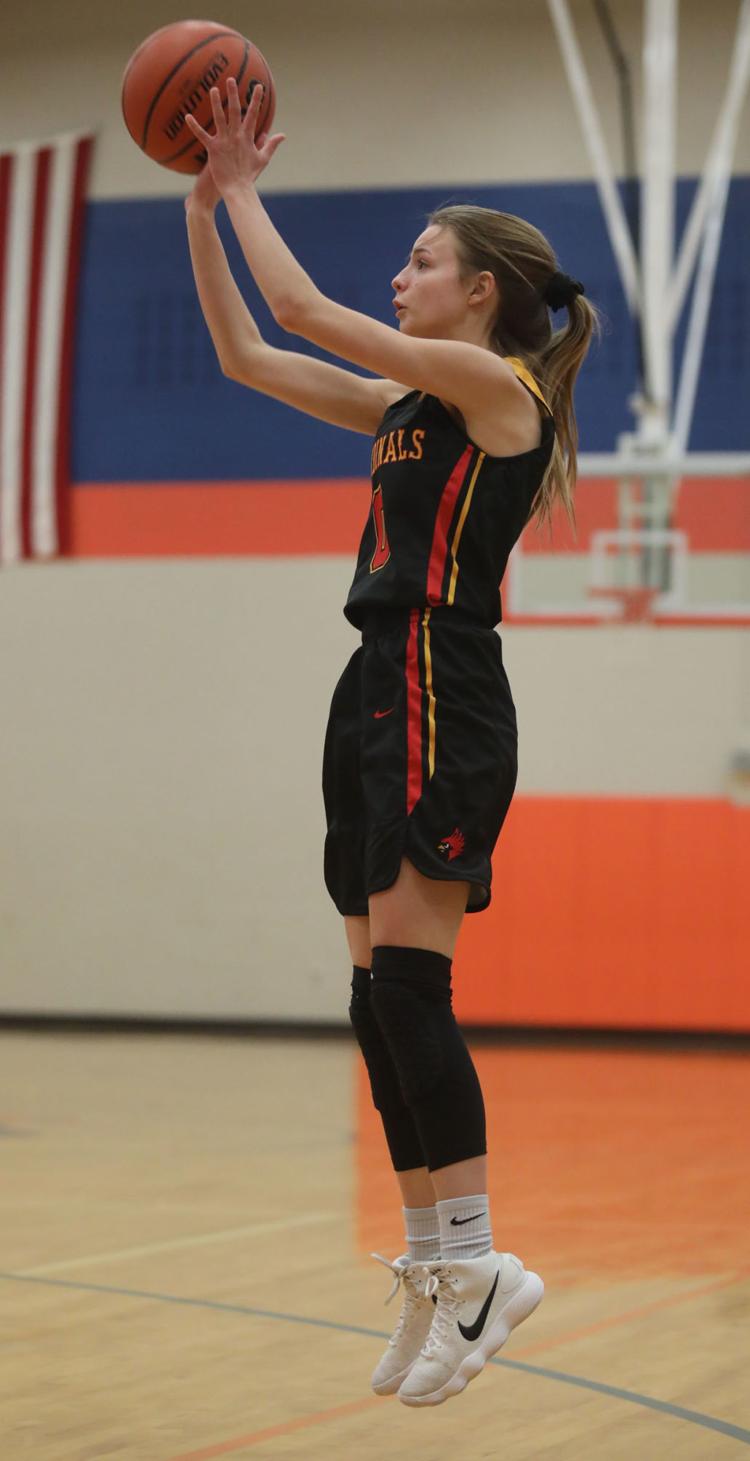 Warrensburg Latham vs Maroa Forsyth girls basketball 16 1.2.19.jpg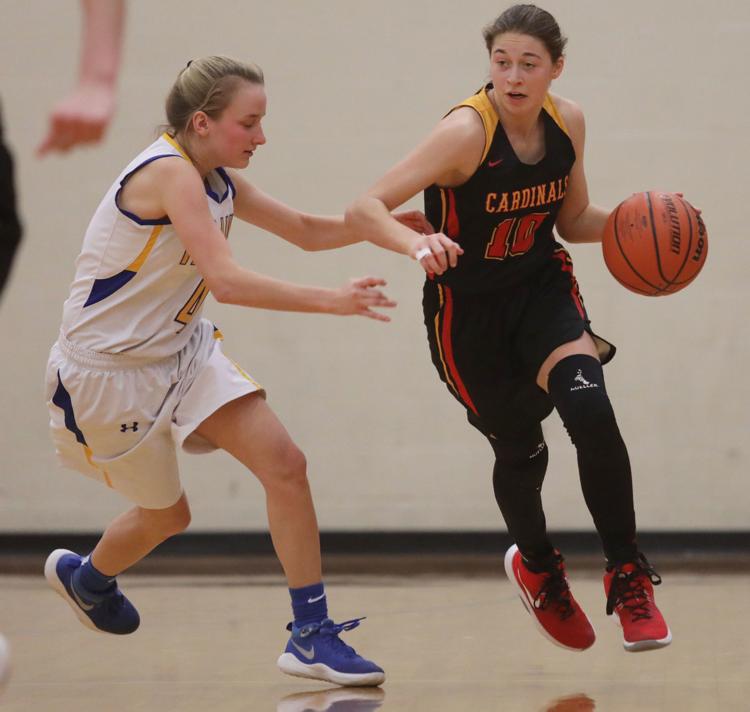 Warrensburg Latham vs Maroa Forsyth girls basketball 17 1.2.19.jpg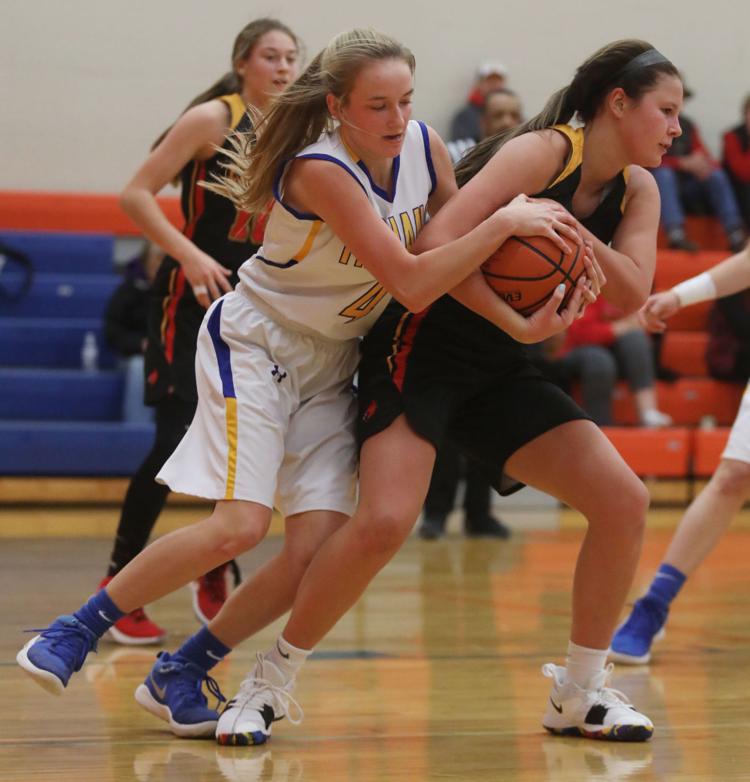 Warrensburg Latham vs Maroa Forsyth girls basketball 18 1.2.19.jpg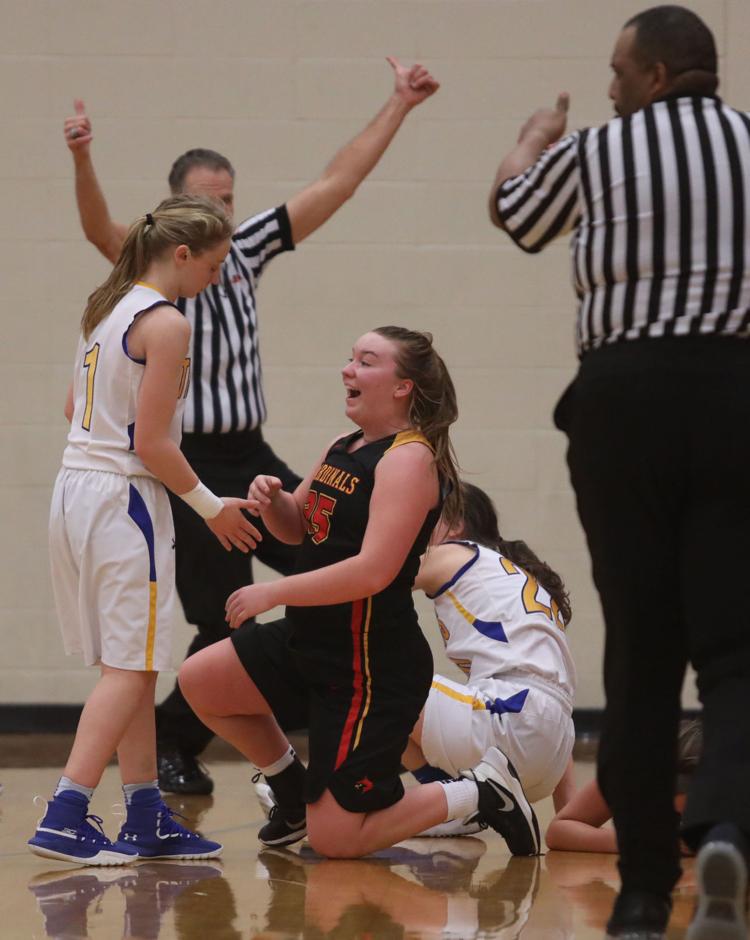 Warrensburg Latham vs Maroa Forsyth girls basketball 19 1.2.19.jpg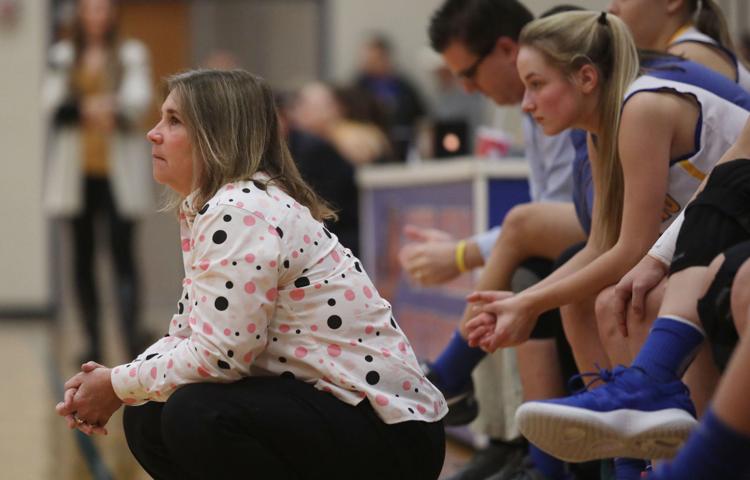 Warrensburg Latham vs Maroa Forsyth girls basketball 20 1.2.19.jpg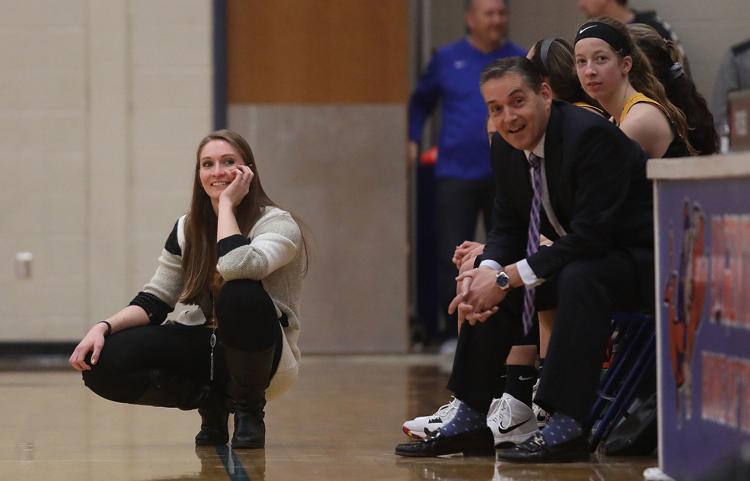 St Teresa vs Cerro Gordo Bement 9 1.2.19.jpg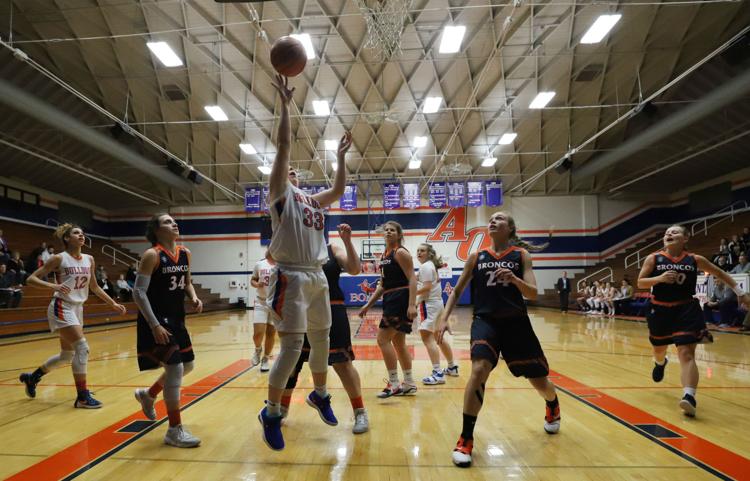 Newbon_Addison 1.2.19.jpg
St Teresa vs Cerro Gordo Bement 1 1.2.19.jpg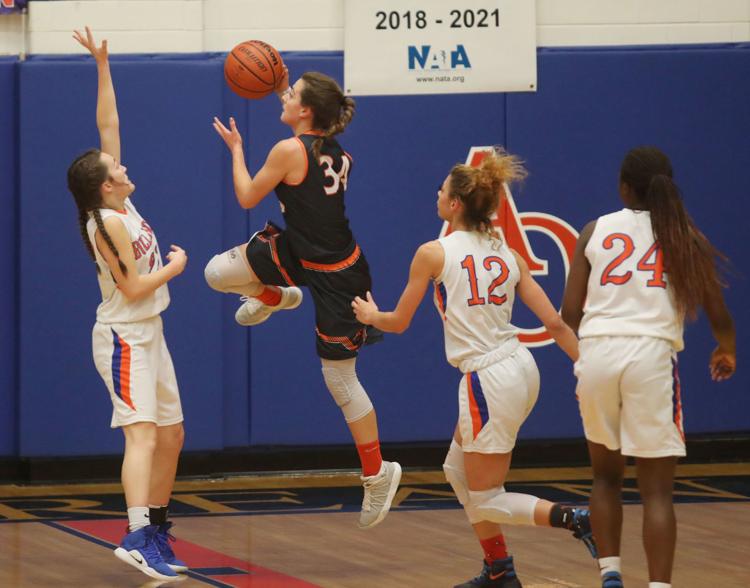 St Teresa vs Cerro Gordo Bement 2 1.2.19.jpg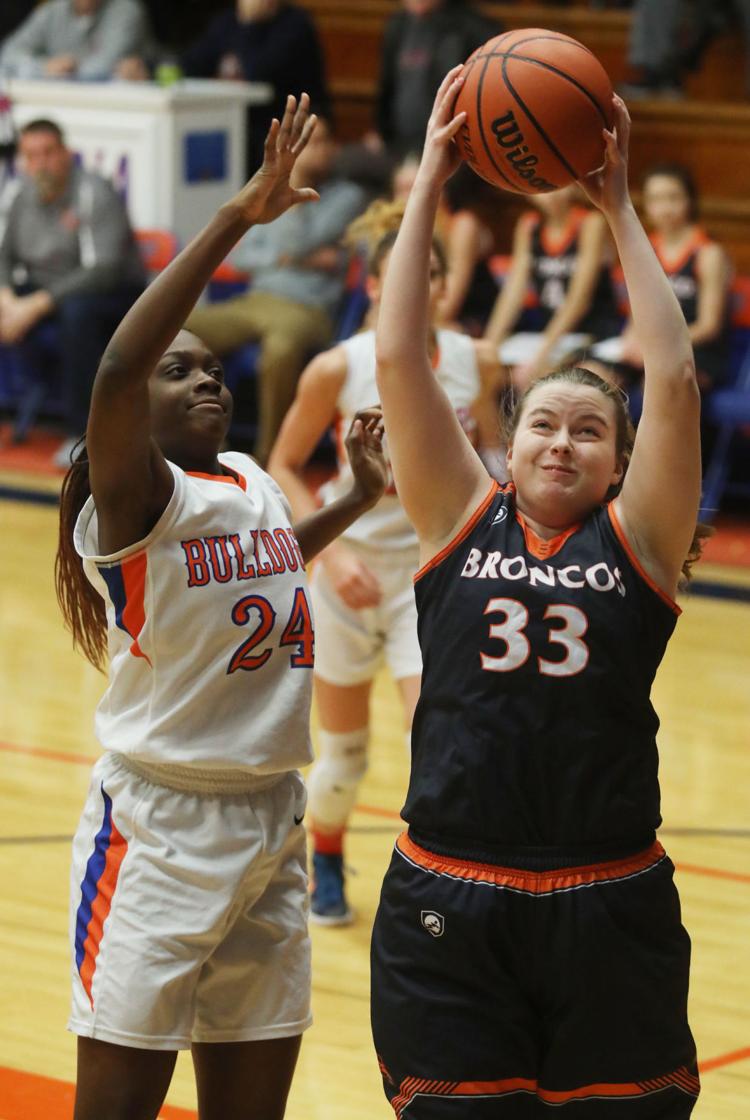 St Teresa vs Cerro Gordo Bement 3 1.2.19.jpg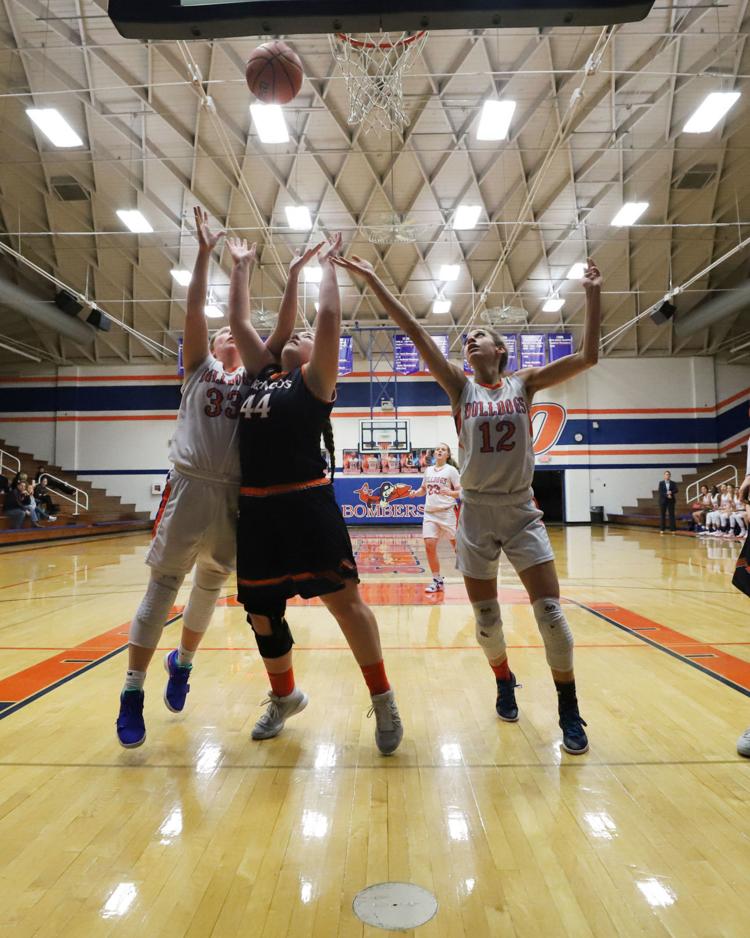 St Teresa vs Cerro Gordo Bement 4 1.2.19.jpg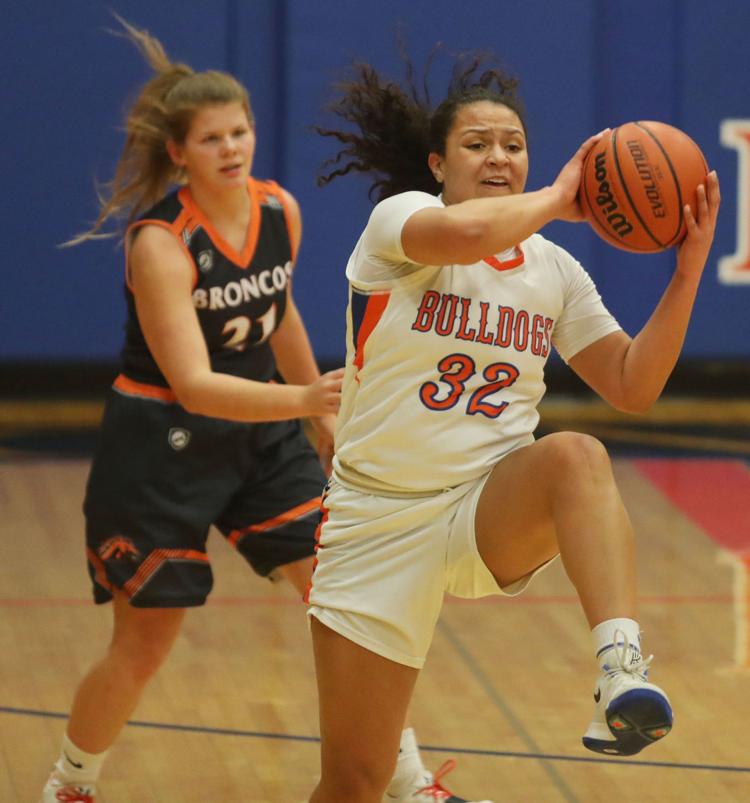 St Teresa vs Cerro Gordo Bement 5 1.2.19.jpg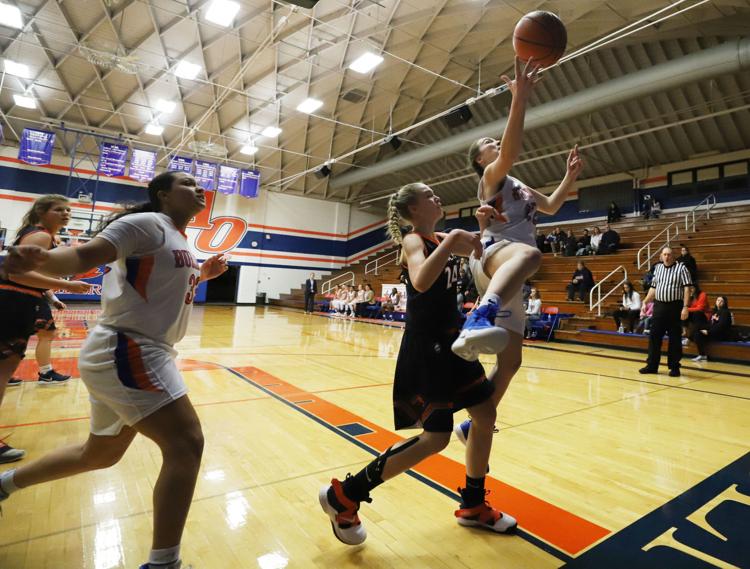 St Teresa vs Cerro Gordo Bement 6 1.2.19.jpg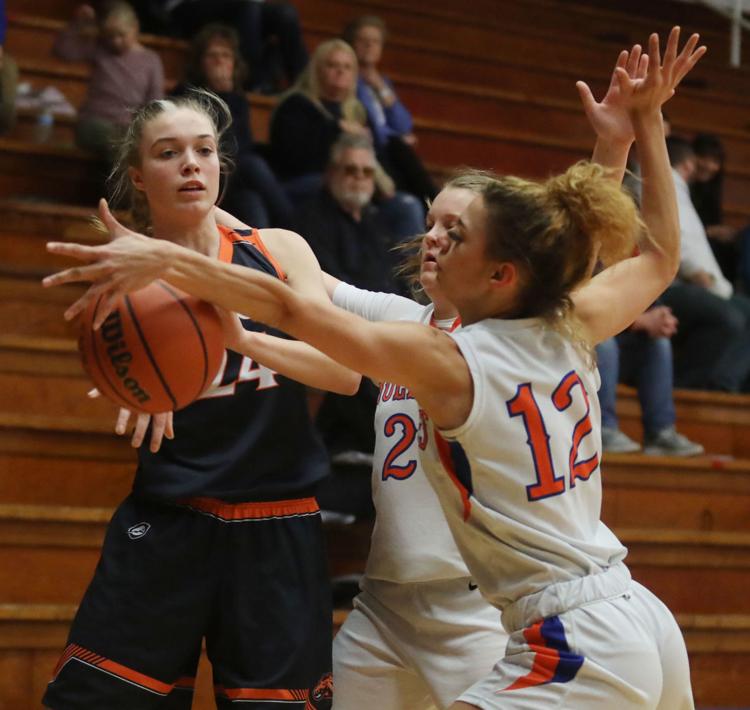 St Teresa vs Cerro Gordo Bement 7 1.2.19.jpg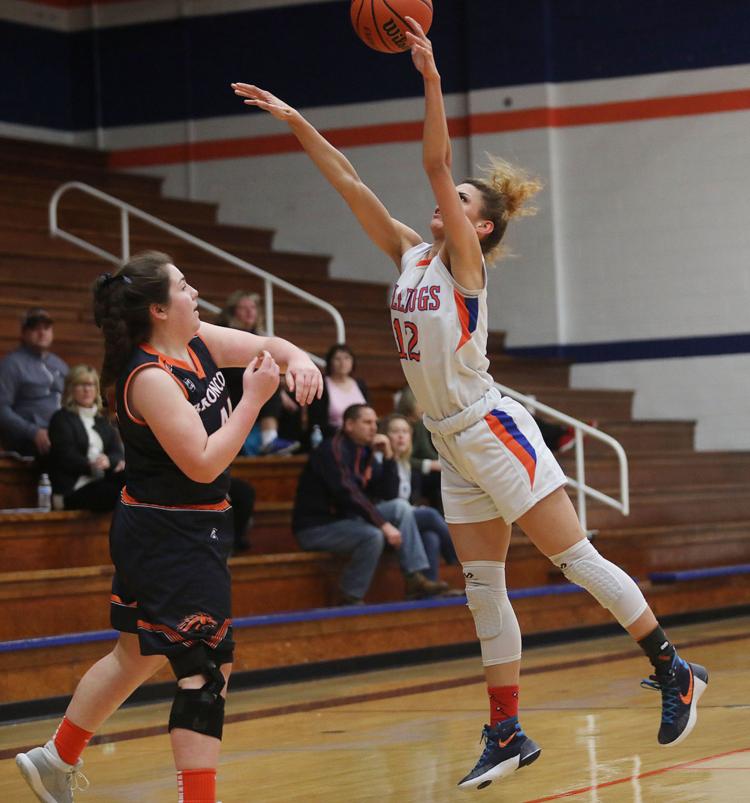 St Teresa vs Cerro Gordo Bement 8 1.2.19.jpg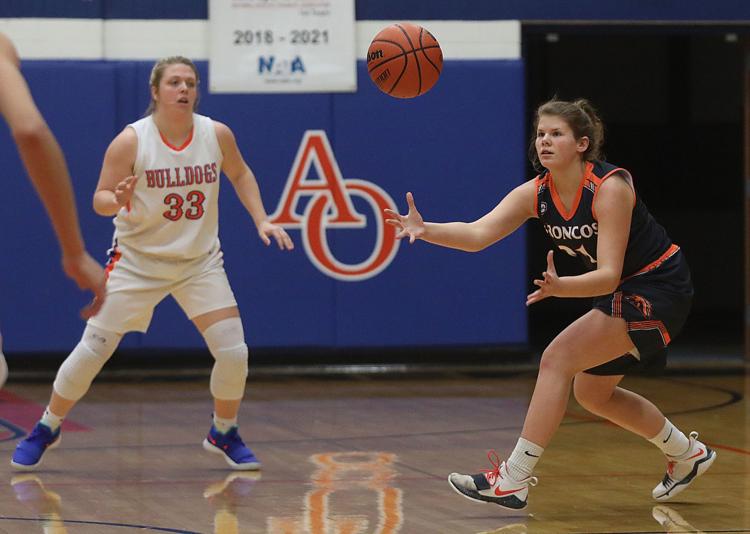 St Teresa vs Cerro Gordo Bement 10 1.2.19.jpg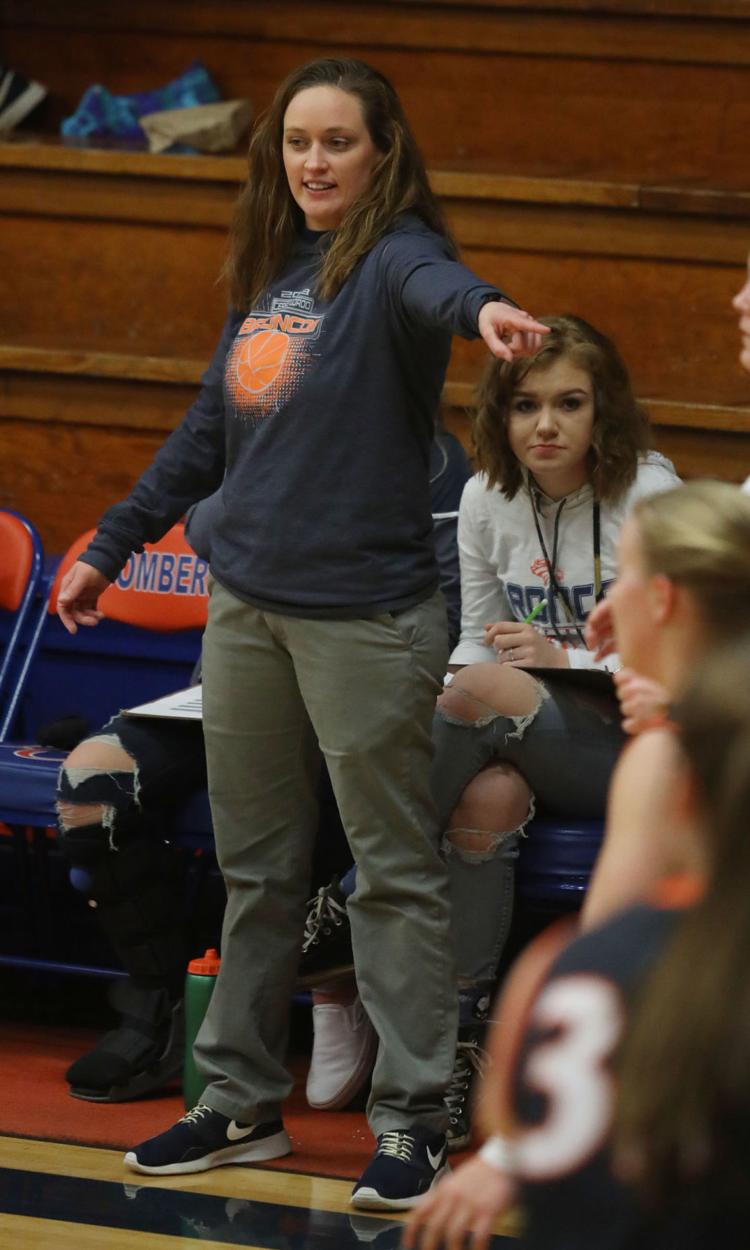 St Teresa vs Cerro Gordo Bement 11 1.2.19.jpg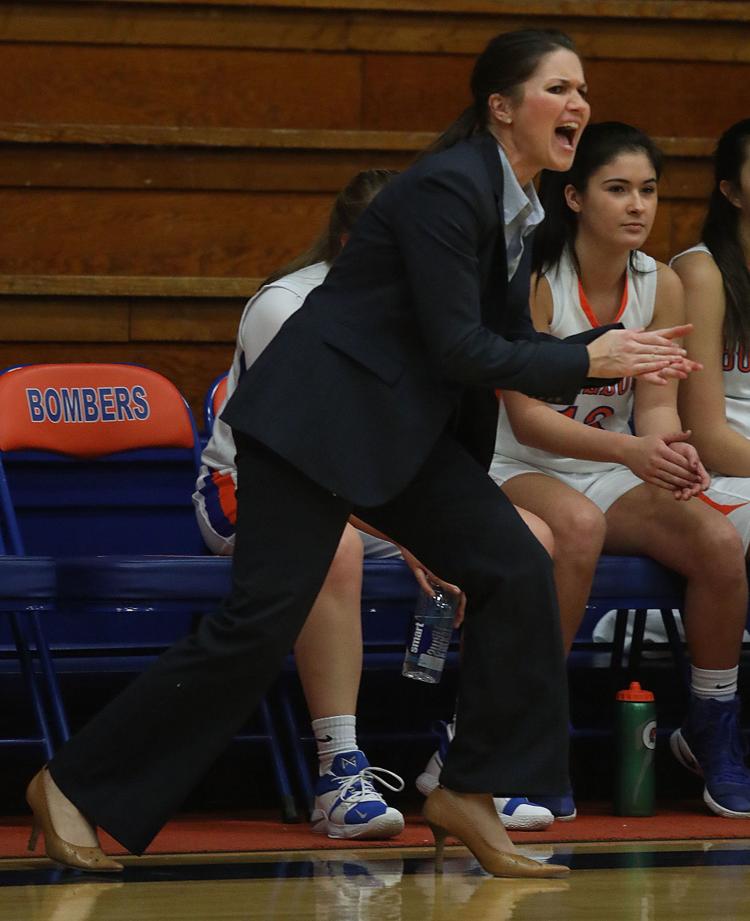 St Teresa vs Cerro Gordo Bement 12 1.2.19.jpg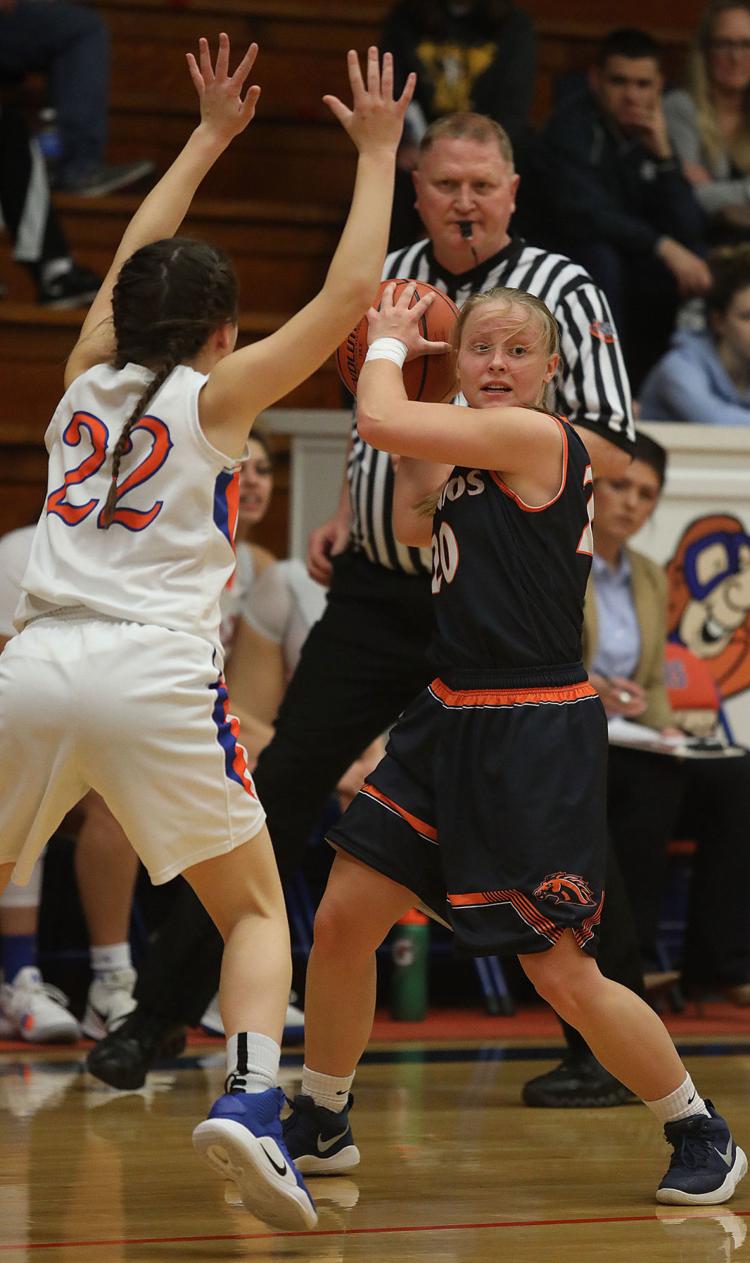 St Teresa vs Cerro Gordo Bement 13 1.2.19.jpg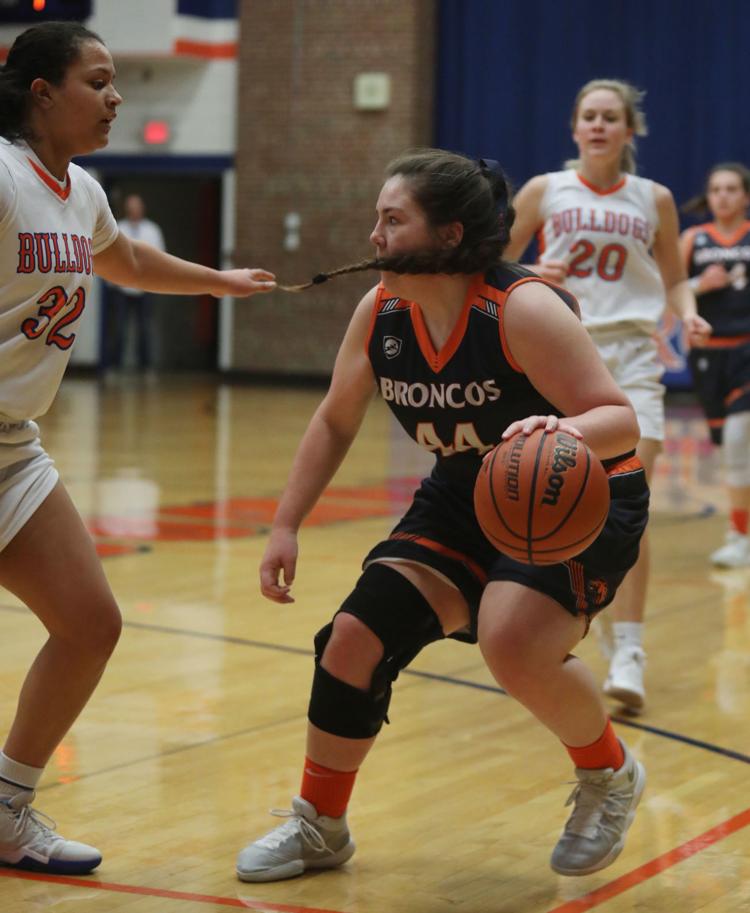 St Teresa vs Cerro Gordo Bement 14 1.2.19.jpg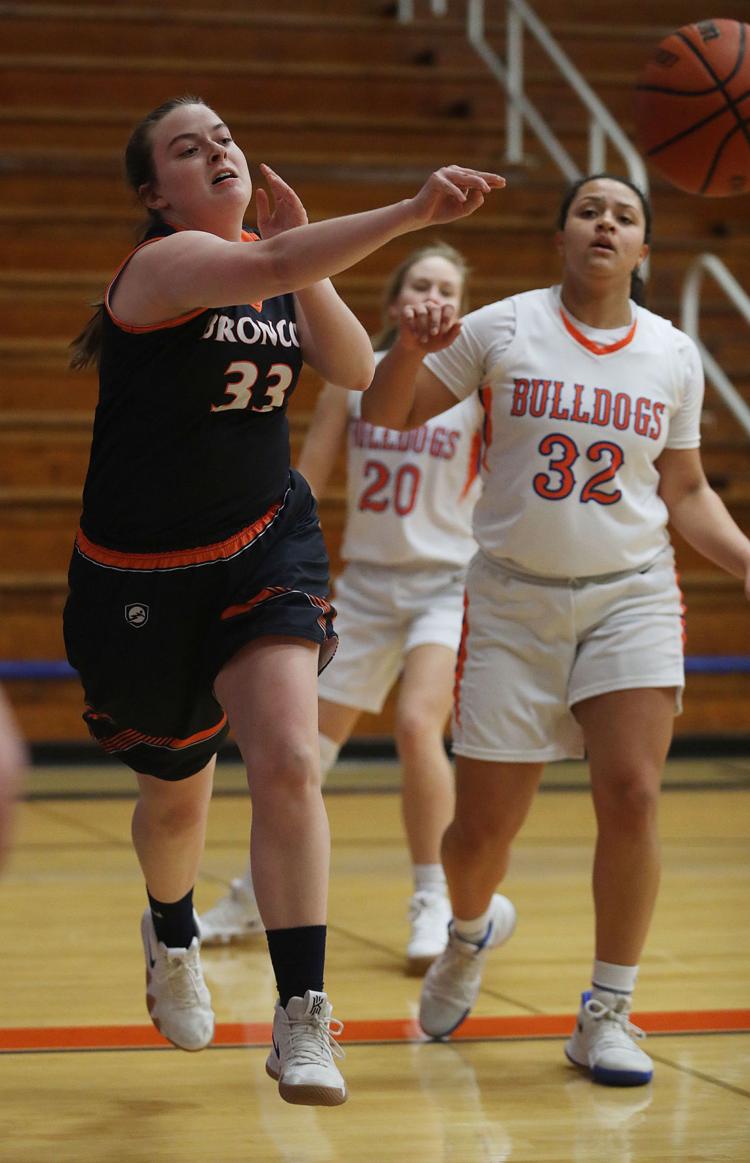 St Teresa vs Cerro Gordo Bement 15 1.2.19.jpg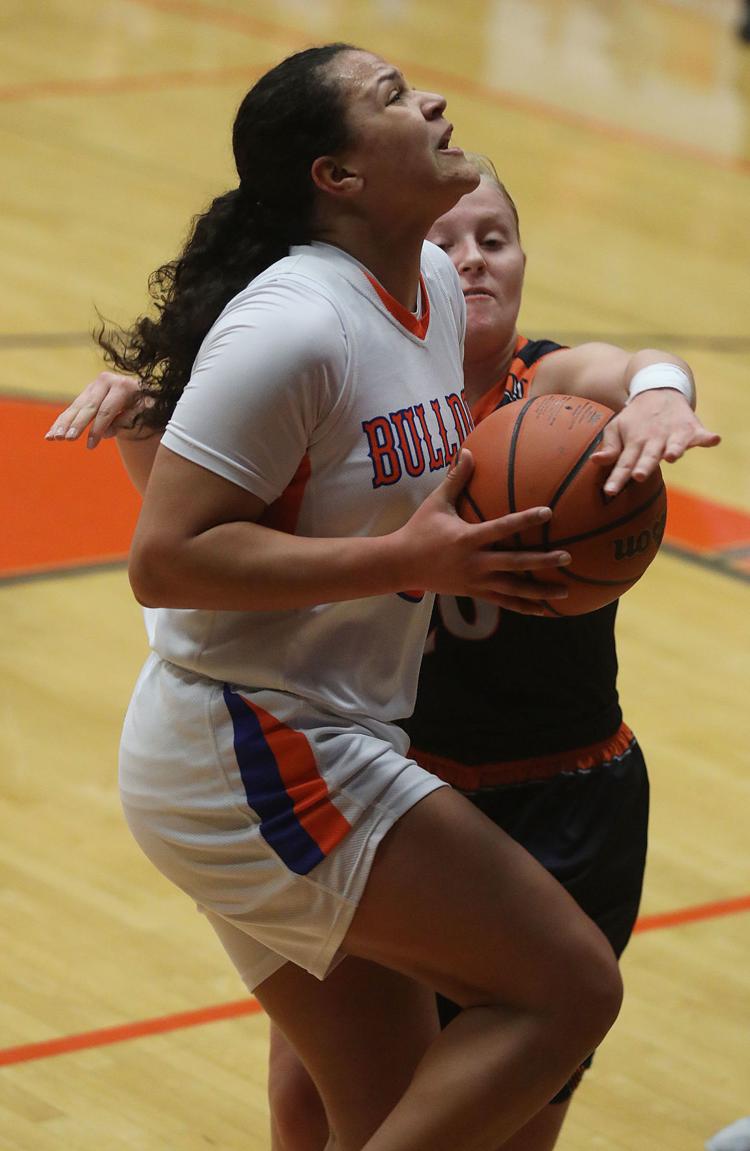 Sturdy_Ashlyn 1.2.19.jpg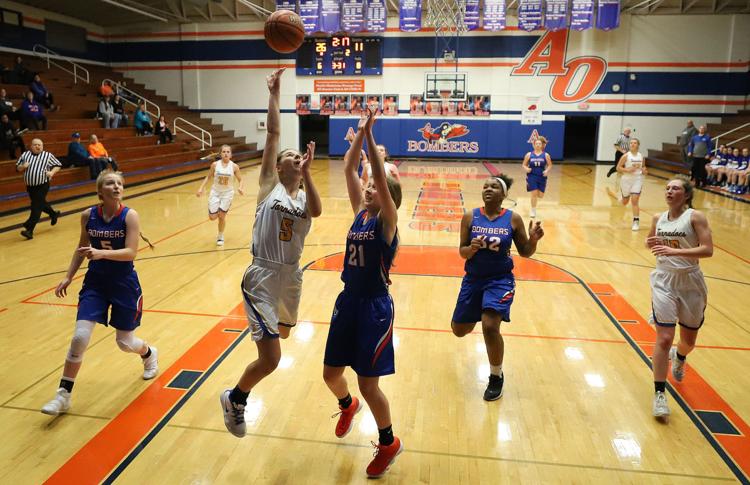 Newbanks_Camilyn 1.2.19.jpg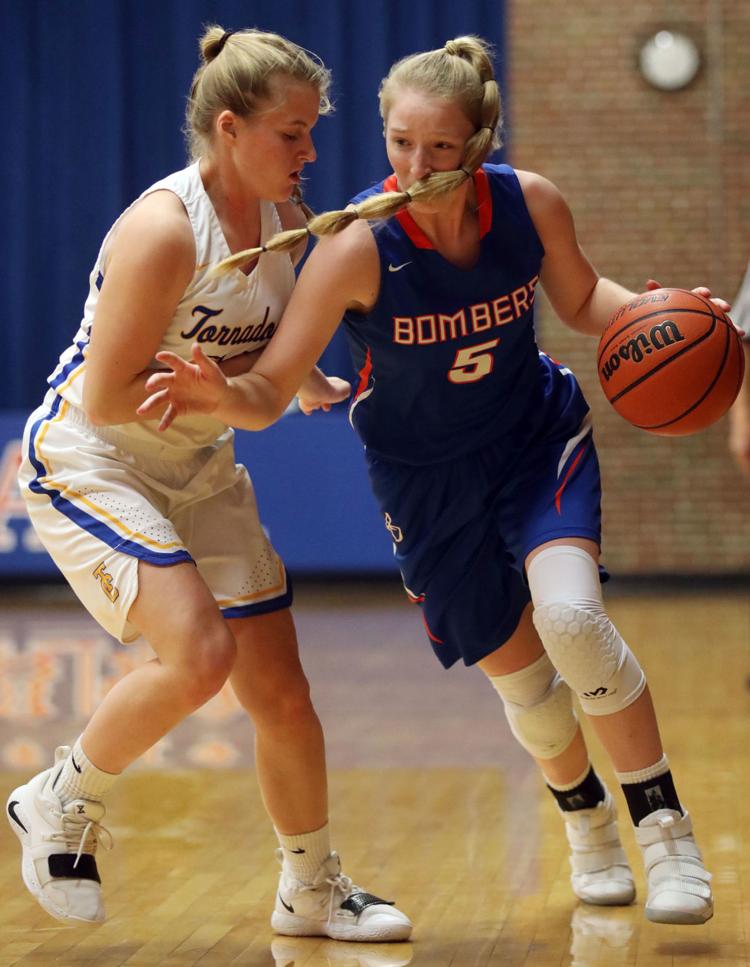 Tri City Sangamon Valley vs Argenta Oreana girls basketball 1 1.2.19.jpg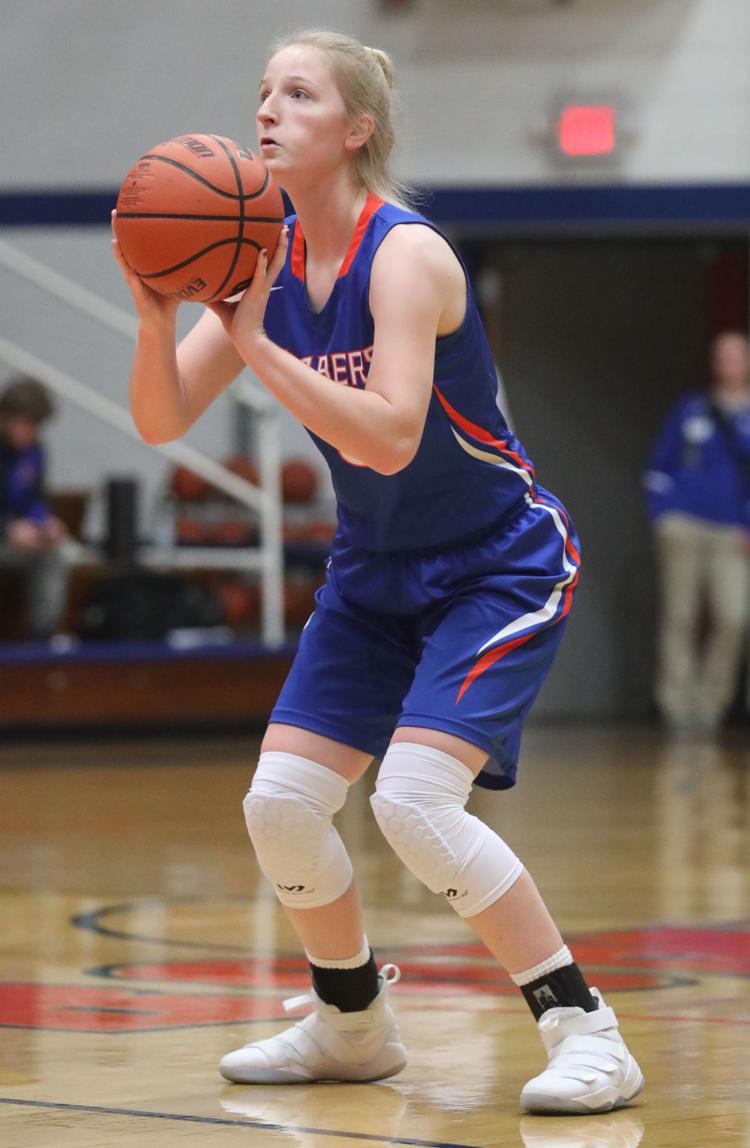 Tri City Sangamon Valley vs Argenta Oreana girls basketball 2 1.2.19.jpg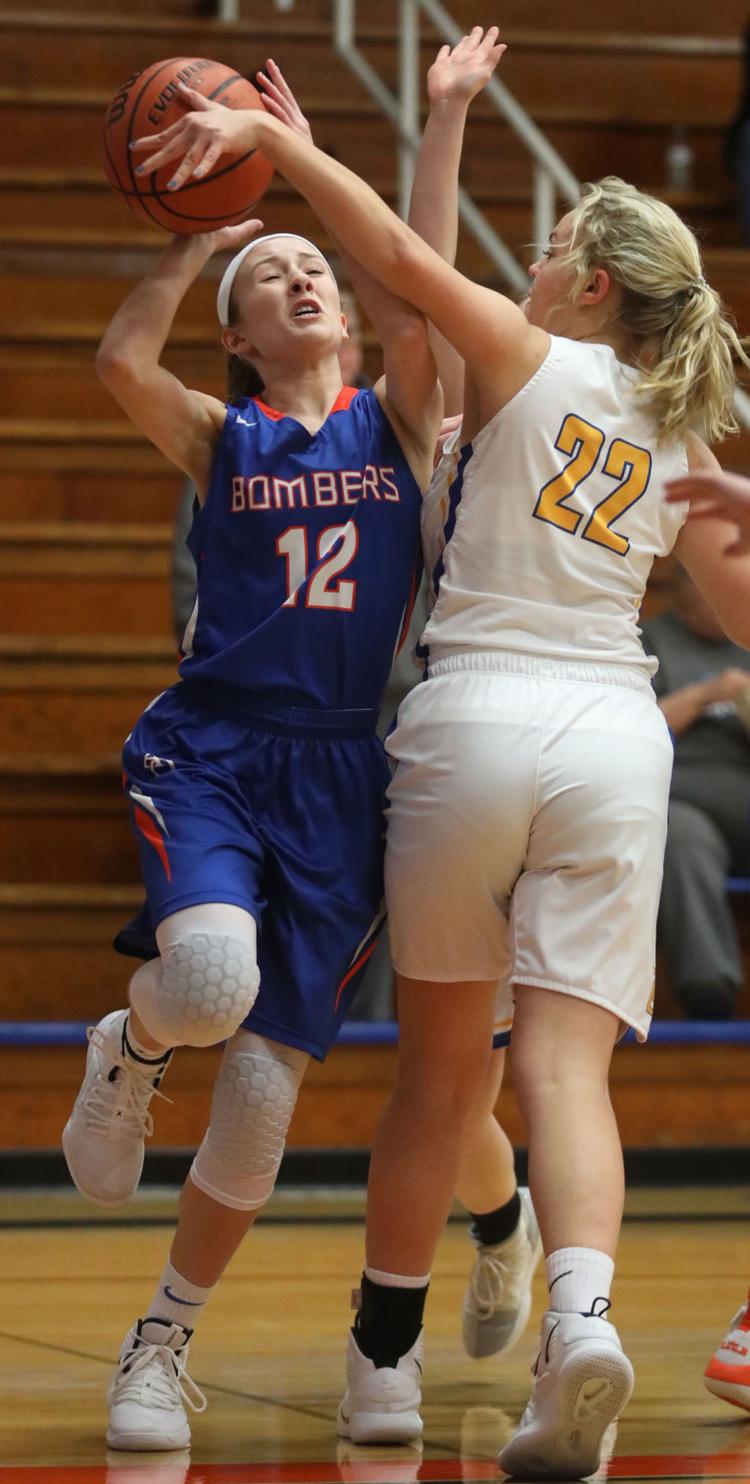 Tri City Sangamon Valley vs Argenta Oreana girls basketball 3 1.2.19.jpg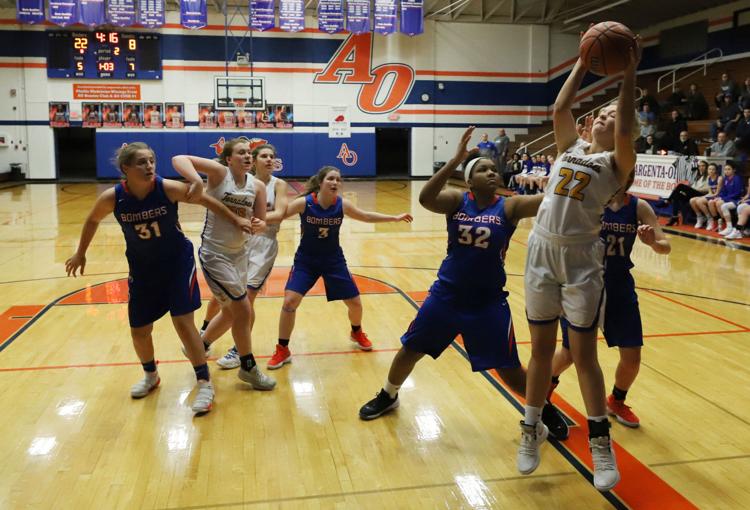 Tri City Sangamon Valley vs Argenta Oreana girls basketball 4 1.2.19.jpg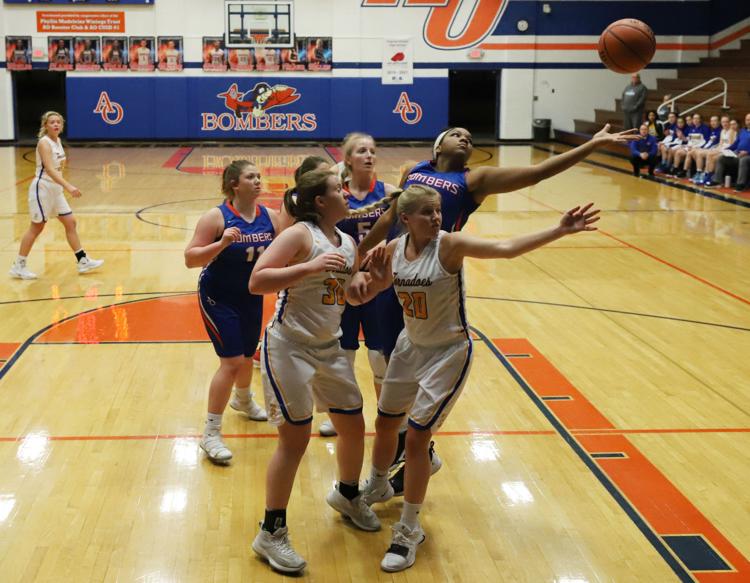 Tri City Sangamon Valley vs Argenta Oreana girls basketball 5 1.2.19.jpg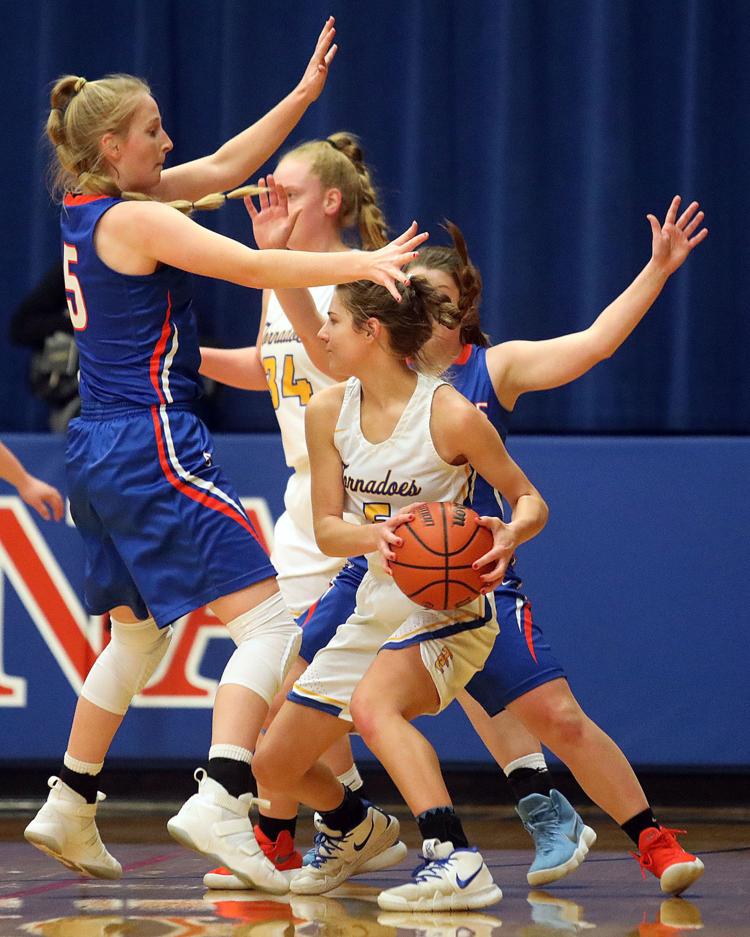 Tri City Sangamon Valley vs Argenta Oreana girls basketball 6 1.2.19.jpg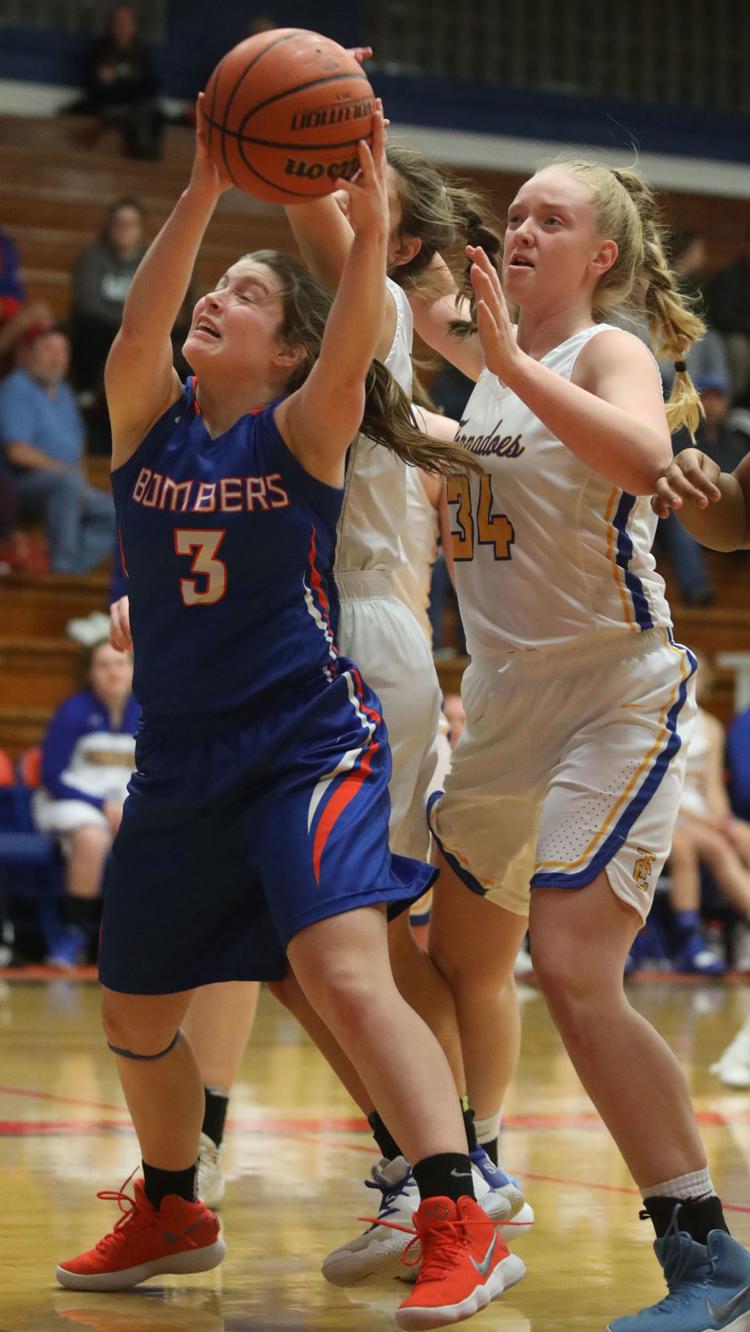 Tri City Sangamon Valley vs Argenta Oreana girls basketball 7 1.2.19.jpg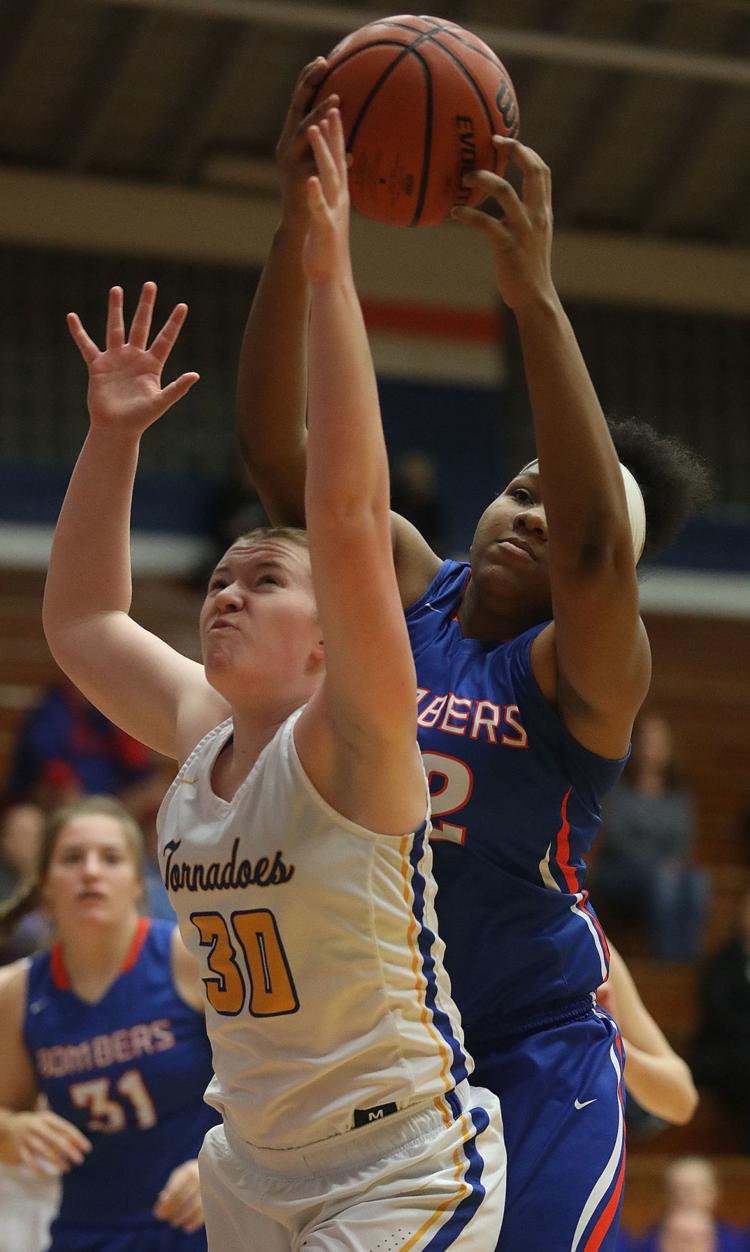 Tri City Sangamon Valley vs Argenta Oreana girls basketball 8 1.2.19.jpg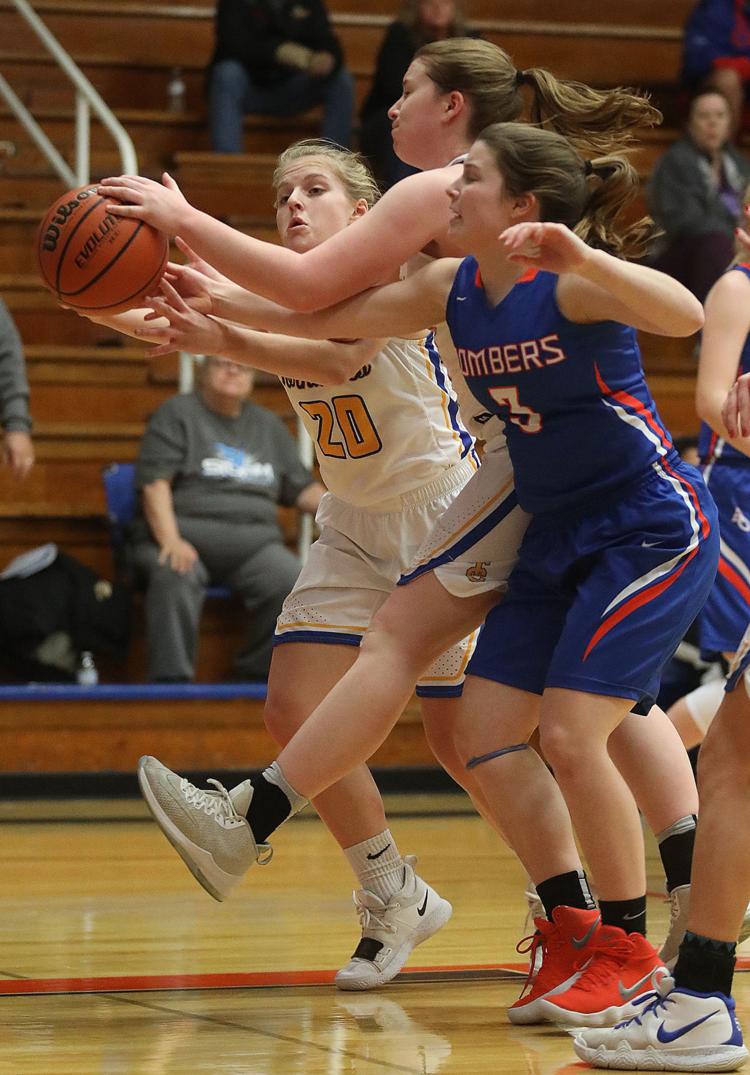 Tri City Sangamon Valley vs Argenta Oreana girls basketball 9 1.2.19.jpg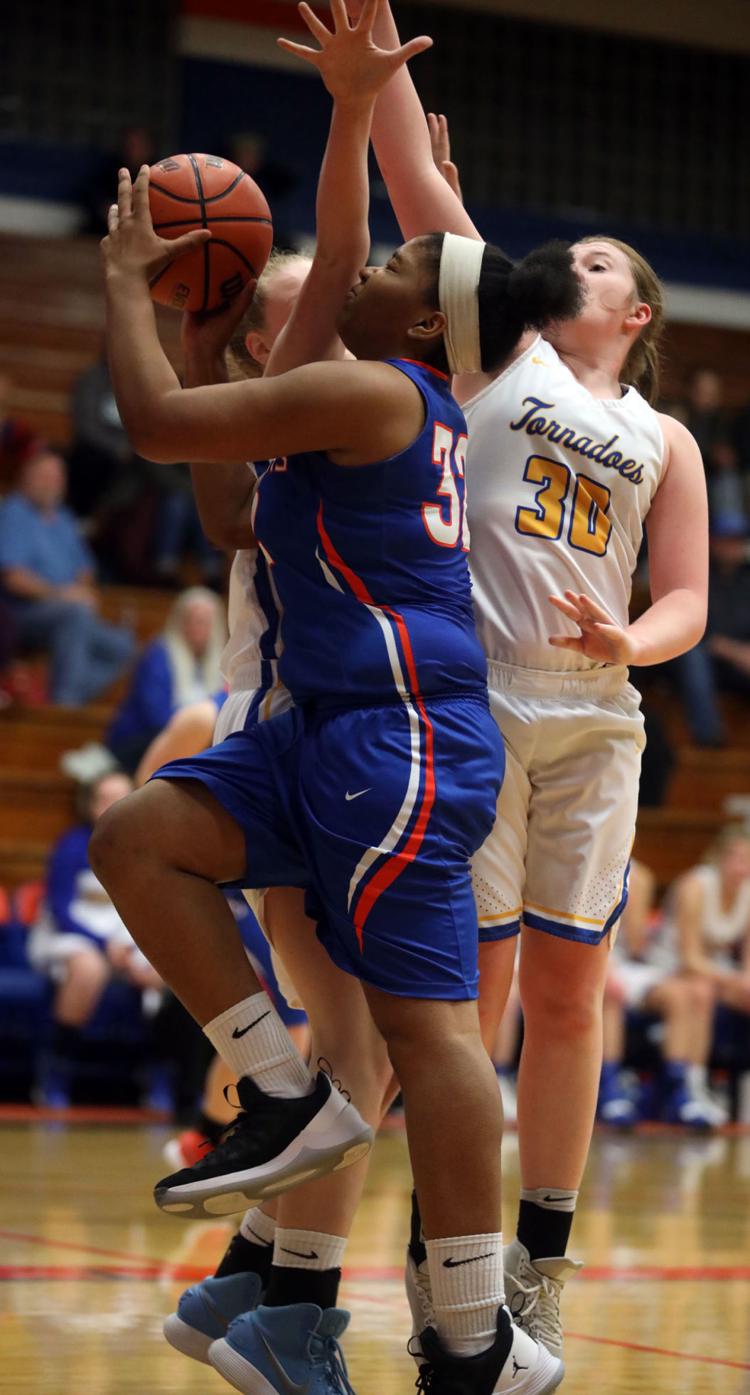 Tri City Sangamon Valley vs Argenta Oreana girls basketball 10 1.2.19.jpg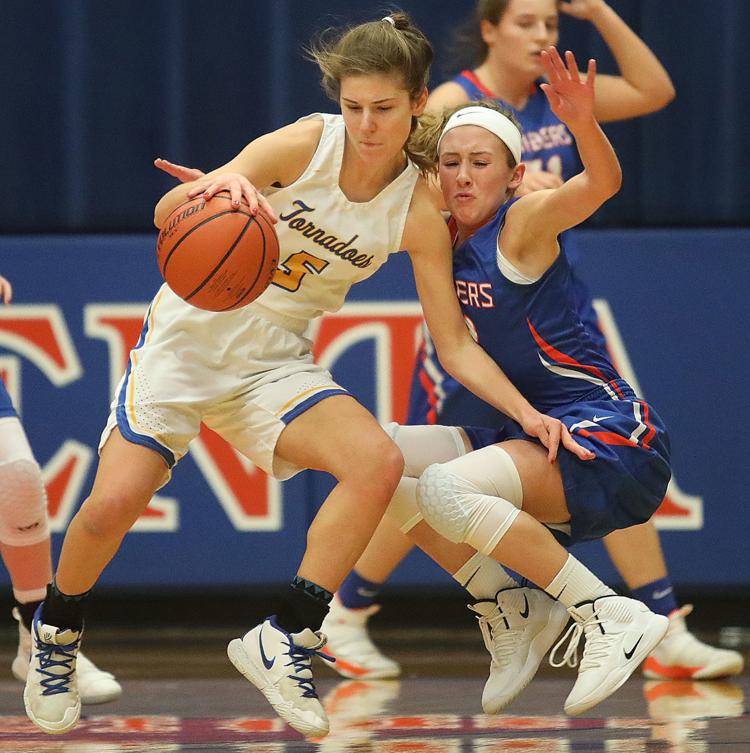 Tri City Sangamon Valley vs Argenta Oreana girls basketball 11 1.2.19.jpg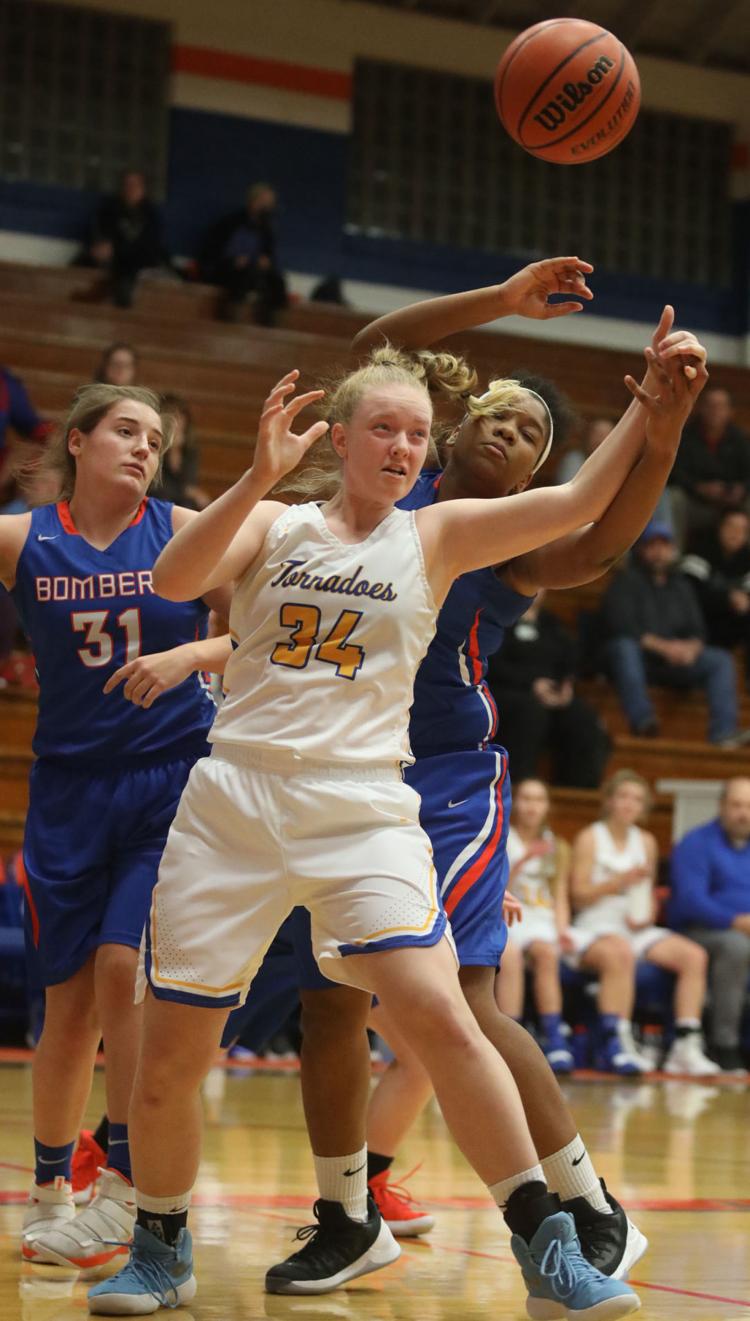 Tri City Sangamon Valley vs Argenta Oreana girls basketball 14 1.2.19.jpg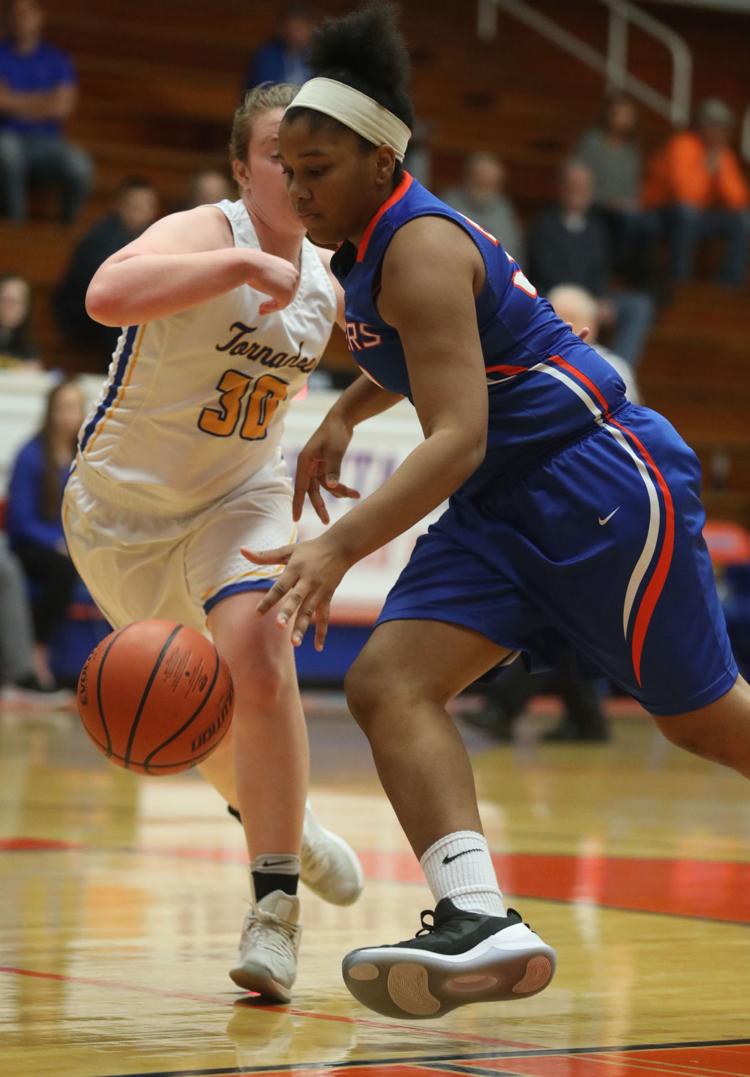 Tri City Sangamon Valley vs Argenta Oreana girls basketball 15 1.2.19.jpg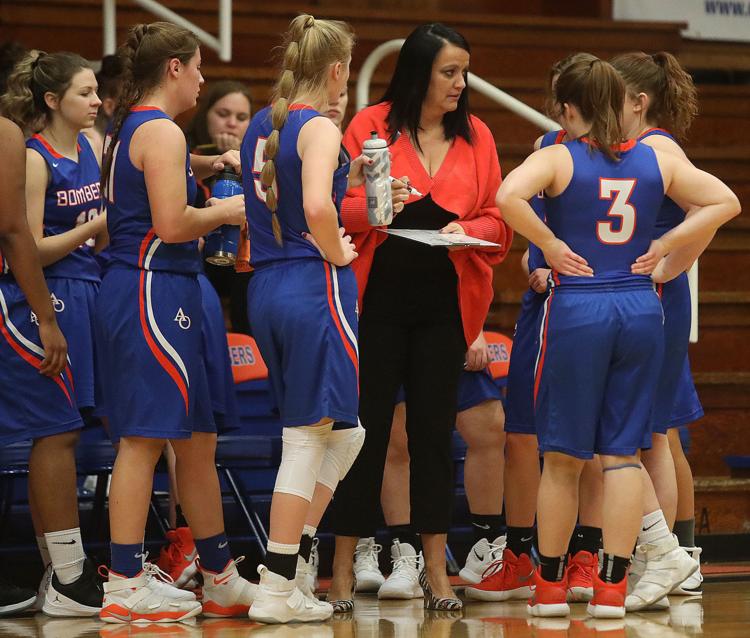 Tri City Sangamon Valley vs Argenta Oreana girls basketball 16 1.2.19.jpg