First Team
Quincenia Jackson (Jr., F), MacArthur
The Macon County Player of the Year for the second straight year was the most dominant post player in the area, averaging 18 points, 12.5 rebounds, three steals all while shooting 75 percent from the field. Jackson elevated her game from an already strong sophomore season and was often double- or triple-teamed during games this season.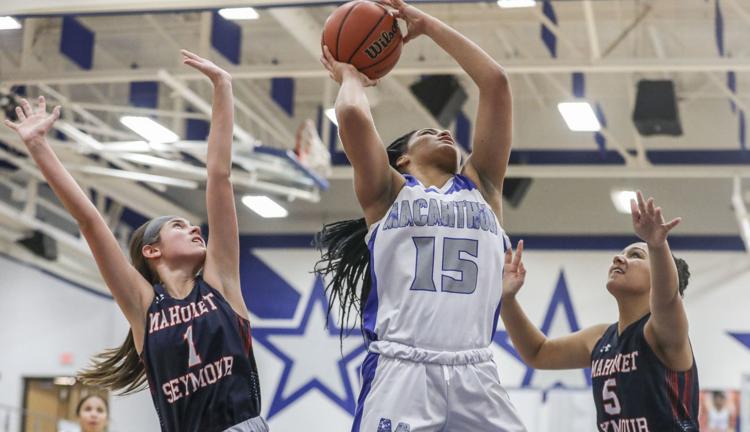 Taya Davis (Jr., G), MacArthur
Davis is both quick and a slick dribbler, allowing her to get past most defenders. She averaged 12.5 points and 5.2 assists while running the offense for the Generals. She was special mention IBCA all-state. Defensively, she averaged 3.2 steals and was key in the team's press defense.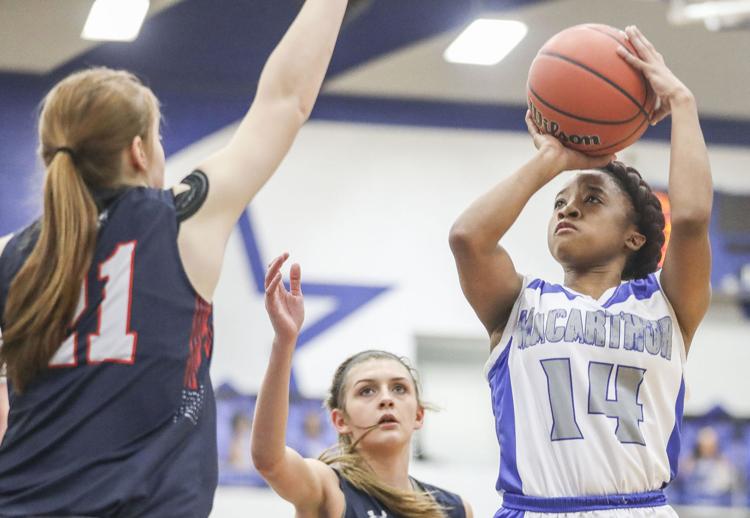 Ashlyn Sturdy (Sr., G) Tri-City/Sangamon Valley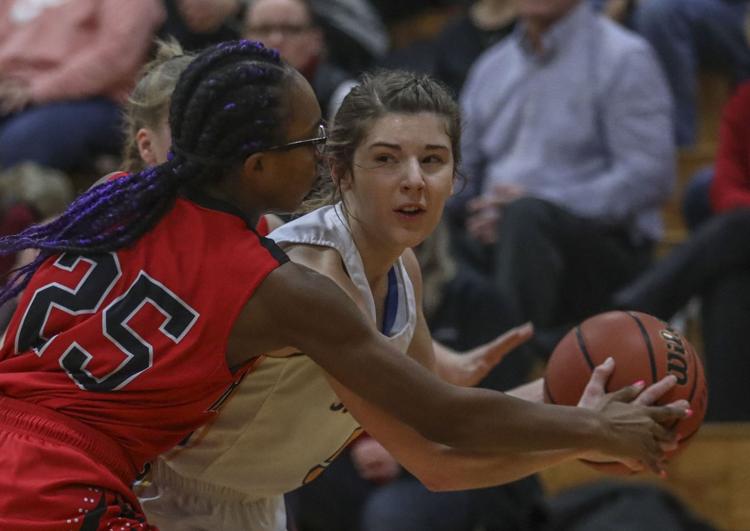 Addison Newbon (Jr., F), St. Teresa
One of the top post players in the county, Newbon led the Bulldogs to a sectional championship game and to a CIC Tournament championship a share of the regular season title. She averaged 19.9 points, 7.4 rebounds and shot 47 percent from the field while recording 3.4 steals per game.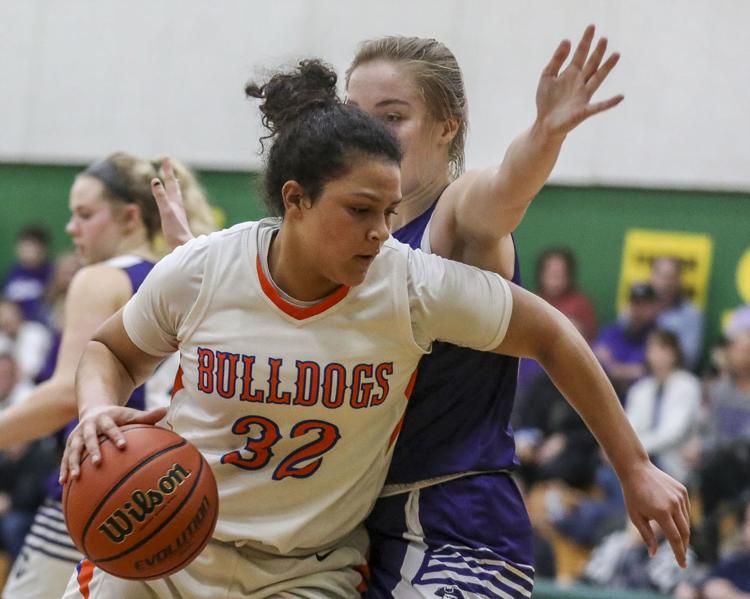 Kyla Jones (Sr., F), Eisenhower
Jones dominated for a Panthers team that struggled to get going this season. She was a force offensively and defensively. Jones averaged 15.9 points and 12 rebounds in 27 games. Defensively, she was a wall at the rim, averaging 5.3 blocks to go with 1.9 steals.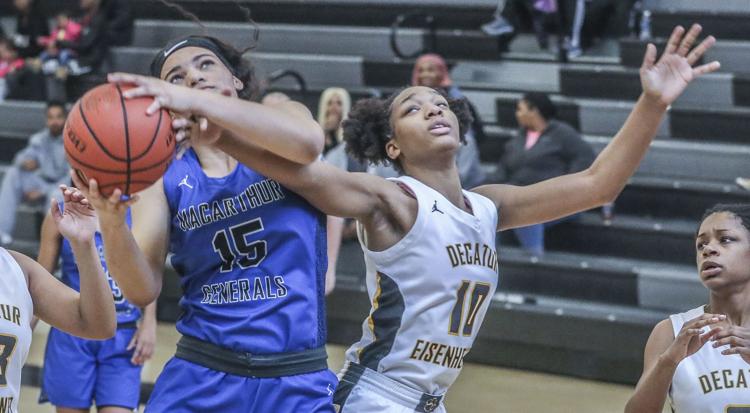 Second Team
Addie Fyke (Sr., G), St. Teresa
The second-leading scorer on the Bulldogs, Fyke had the ability to take over games and averaged 11.3 points and 3.8 rebounds while shooting 45 percent from the field and 40 percent on 3-pointers to go with 5.1 assists and 2.3 steals.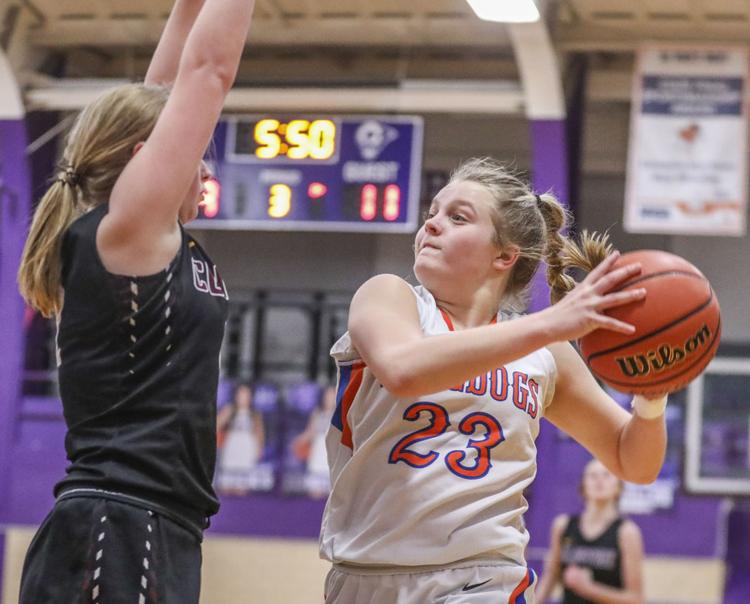 Brittney Oakley (Sr., G), Warrensburg-Latham
Oakley was key in helping the Cardinals win their first regional championship since 20000.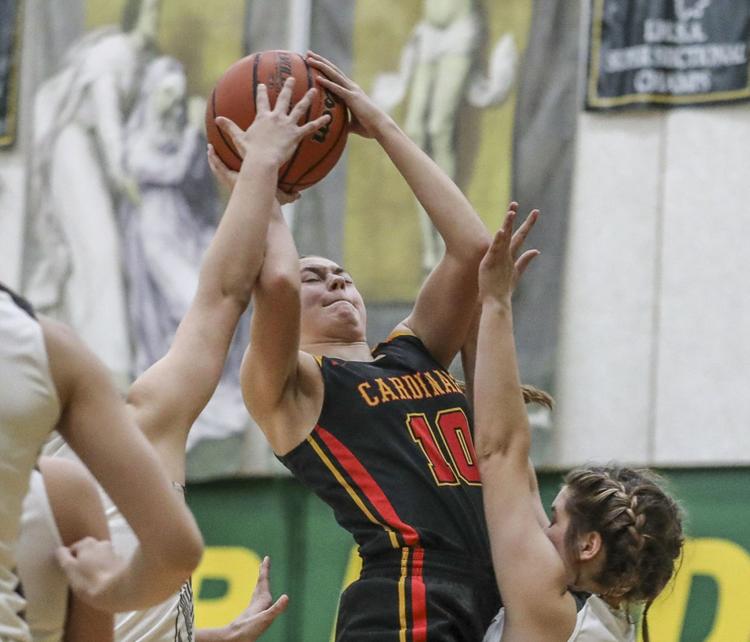 Lainie Wolter (Sr., G), Mount Zion
Wolter broke her own program single-season assist record with 140 and a 22-year single-season steals record with 124. She averaged 12.8 points, 5.1 rebounds, 4.1 assists and 3.6 steals while shooting 52 percent from the field.
Emma Ewing (Sr., G), Mount Zion
The team's second-leading scorer was also one of the top rebounding guards in the county. She averaged 12.6 points with 6.5 rebounds, 2.9 assists and 2.2 steals while shooting 47 percent on 3-pointers.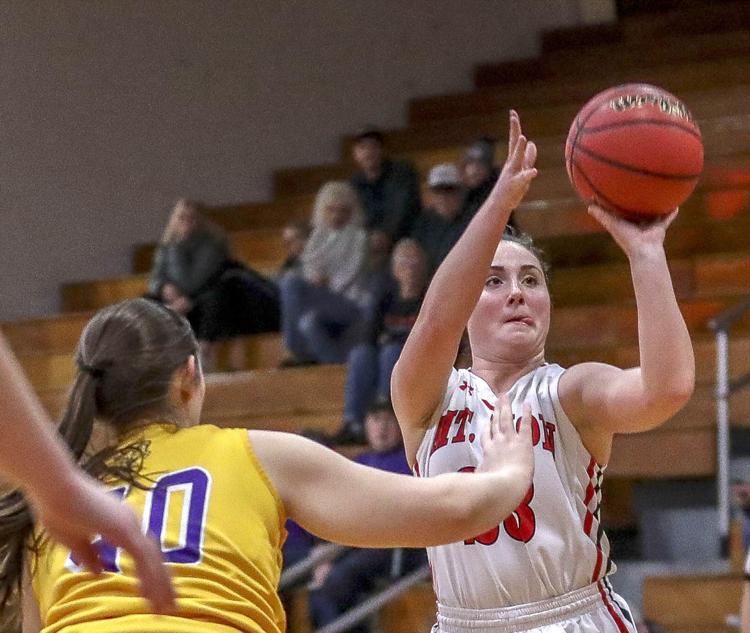 Gabby Williams (Sr., F), Argenta-Oreana
Williams was the most important piece on the Bombers' roster, averaging 13.4 points and 11 rebounds all while shooting 40 percent on 3-pointers. She finished her career with 1,065 rebounds.
Honorable mention
Allison Campbell (Sr., G), TCSV; Sarah Finley (Fr., C), TCSV; Jurnee Flournoy (Sr., G), MacArthur; Taylor Fox (Sr., G), Mount Zion; Emily Johnson (Jr.), Meridian; Hallie Mitchell (Jr., F), Maroa-Forsyth; Brooke Oakley (So., F), Warrensburg-Latham; Sade Oladipupo (Sr., G), St. Teresa; Amaria Pender (So. G), MacArthur; Essence Richardson (Jr.) Eisenhower; Ariana Riley (So., F), MacArthur; Allie Robinson (Sr., G), Maroa-Forsyth; Tatum Young (Fr. G), Maroa-Forsyth.
Contact Joey Wagner at (217) 421-6970. Follow him on Twitter: @mrwagner25
Get in the game with our Prep Sports Newsletter
Sent weekly directly to your inbox!