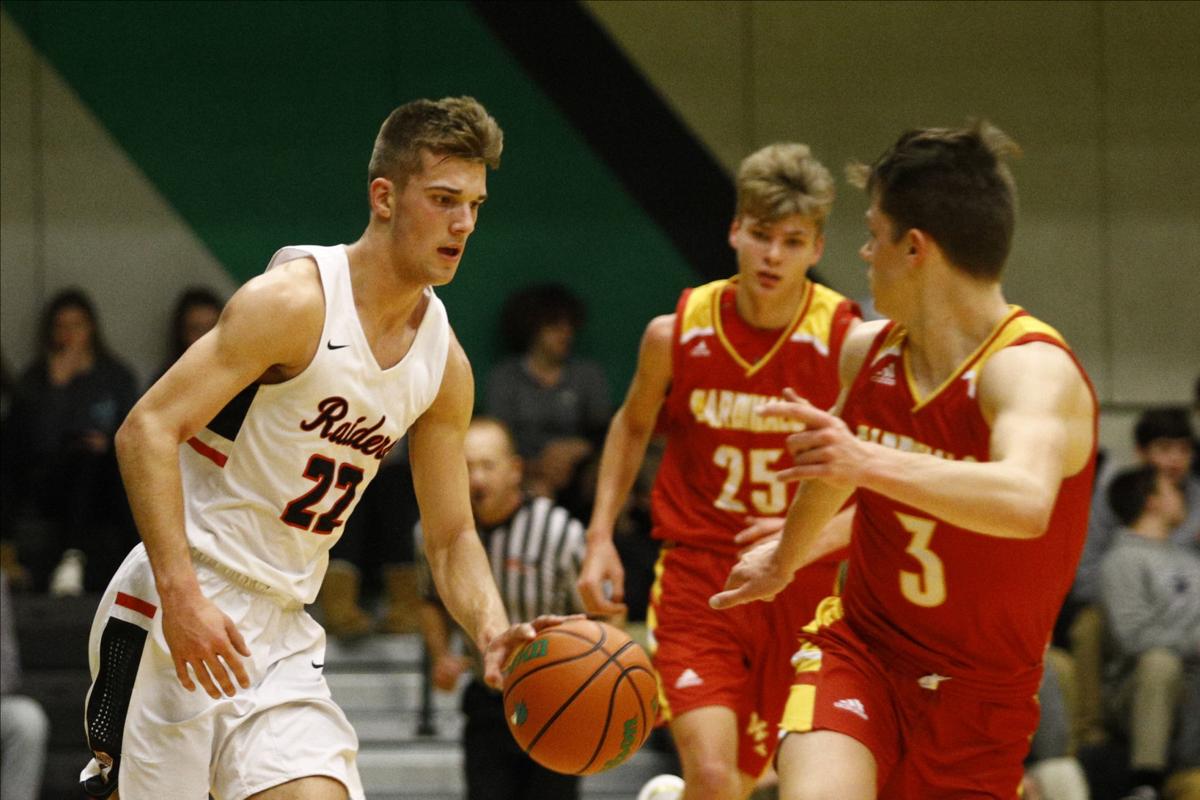 MOWEAQUA — Connor Heaton has always known who Jimmy Dial is, but Heaton didn't envision this.
Heaton, a Central A&M senior, is 15 points away from breaking Dial's all-time program scoring record of 2,039 points, which he set in 1998. Heaton broke the 2,000-point barrier in a win against Teutopolis on Saturday, scored 23 in Tuesday's win against Altamont and sits at 2,025 career points.
"I didn't think anything of that coming into high school." Heaton said. "Now that I'm here and 15 points away, it means a lot."
It's reasonable to think that Heaton will break the program's record on Friday during a home game against Clinton. So how, exactly, has he always known who Dial was? Outside of Dial being a staunch supporter of A&M athletics, Connor Heaton's father, Mark Heaton, played against Dial in high school when Mark attended Pana High School.
"My dad always telling me about him and how good he was," Connor Heaton said.
Heaton hit 2,000 points with a late free throw against T-Town on Saturday and was greeted by a standing ovation from Teutopolis fans. The moment was two-fold for Heaton. First, the accomplishment of hitting 2,000 career points was important, but it also came in a marquee win against a traditional powerhouse program in Class 2A. The win, which was sandwiched between wins against Meridian and Altamont — both strong Class 1A programs — showed that the Raiders (12-2) are hitting their stride. A&M's only losses came to Champaign Centennial and Pleasant Plains in the Effingham-Teutopolis Christmas Classic. After that, they had a week off and have been cruising since.
"It feels great," Connor Heaton said. "To be able to do that is quite an accomplishment. To do it with the teammates I've got feels great, and knowing we've got a chance to make a run makes it that much more special."
Hearts still beating
There always seems to be another Wolfe in the Effingham system; from Grant Wolfe — who plays at Illinois Wesleyan, but will miss the remainder of the season with an injury — to Landon Wolfe, who is at Minnesota State, to junior Parker Wolfe, who leads the Hearts (12-6) with 19.2 points per game.
Parker Wolfe is flanked by younger brother Garrett Wolfe, who is averaging 10 minutes.
Effingham has won three games in a row after back-to-back losses to T-Town and Mahomet-Seymour. The Hearts are in the middle of an Apollo Conference race at 4-2 in conference play, trailing only Lincoln (6-0) and Mahomet-Seymour (5-1).
You have free articles remaining.
It's hardly just Parker Wolfe, though. Juniors Nathan and Drew Thompson are averaging 16.3 and 15.5 points, respectively, and Nathan Thompson is averaging 9.2 rebounds.
Effingham plays at Mahomet-Seymour on Friday.
Addison Newbon scores 1,000th career point
St. Teresa junior Addison Newbon became the sixth player in program history to reach 1,000 points in Monday's win against Mount Pulaski. Newbon had 30 points against the Hilltoppers, and was instrumental in the Bulldogs finishing second in last week's Macon County Tournament. 
Monica Rogers is the program's all-time leading scorer with 1,982 career points.
The Bulldogs play Brownstown-St. Elmo at 7 p.m. Saturday in the CIC/NTC shootout at Altamont. 
Pana girls rolling along
The Pana girls basketball team is rolling right along. The Panthers (18-6) have won six straight games and 11 of their last 12 games.
Pana had back-to-back losses on Dec. 14 and Dec. 20 to Clinton and Carlinville, but have only lost once since then — a three-point loss to PORTA on Dec. 28.
---
PHOTOS: Central A&M wins the Macon County Tournament
GALLERY-CAM-V-StT-001-121419.JPG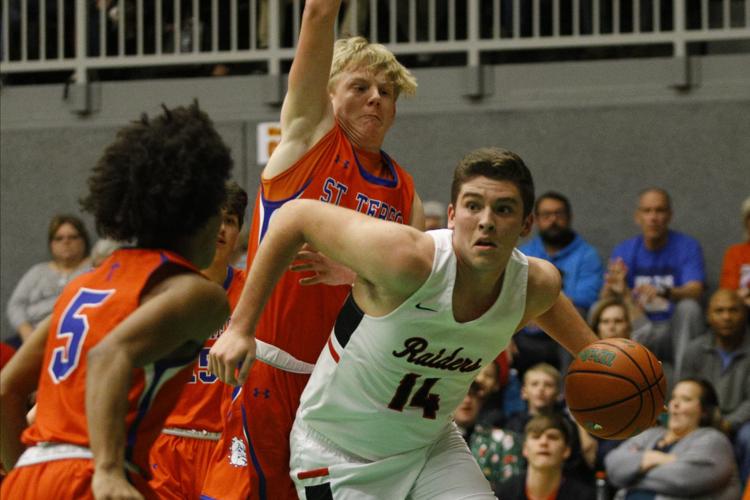 GALLERY-CAM-V-StT-002-121419.JPG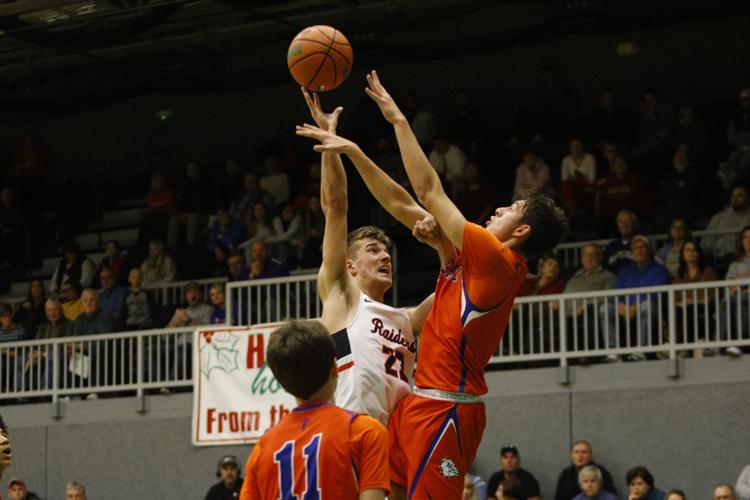 GALLERY-CAM-V-StT-003-121419.JPG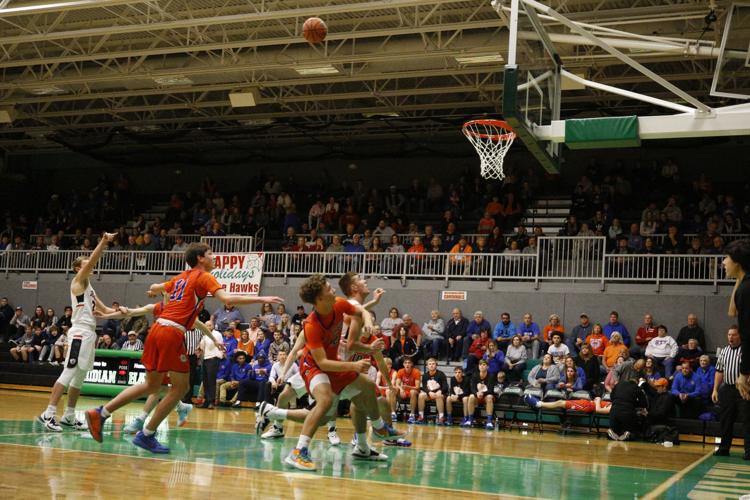 GALLERY-CAM-V-StT-004-121419.JPG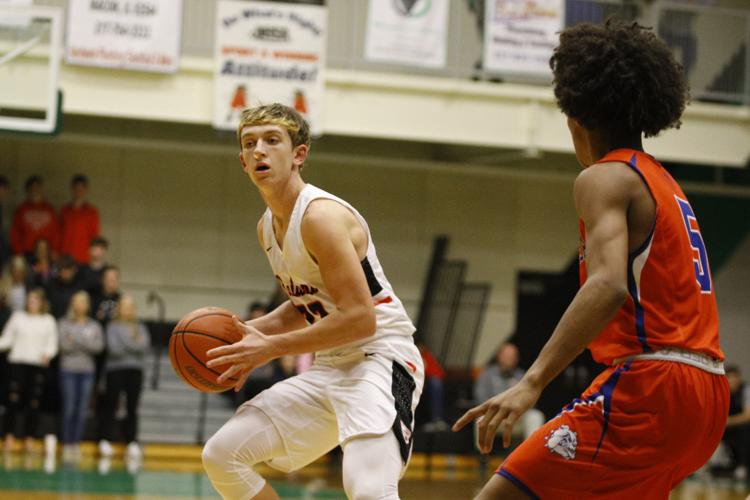 GALLERY-CAM-V-StT-005-121419.JPG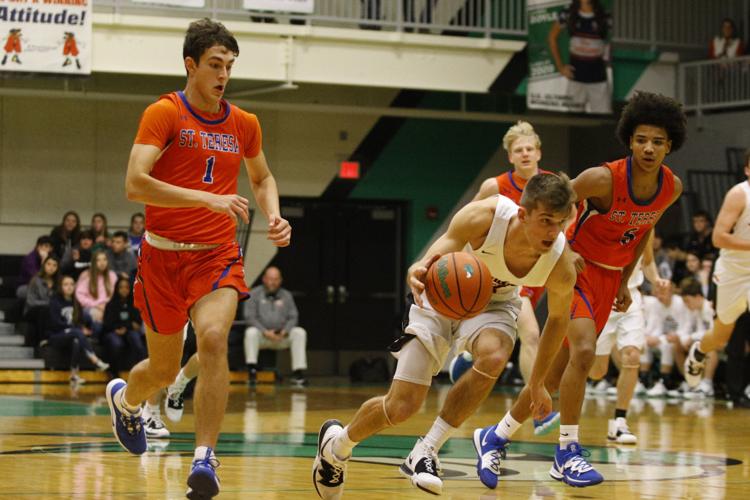 GALLERY-CAM-V-StT-006-121419.JPG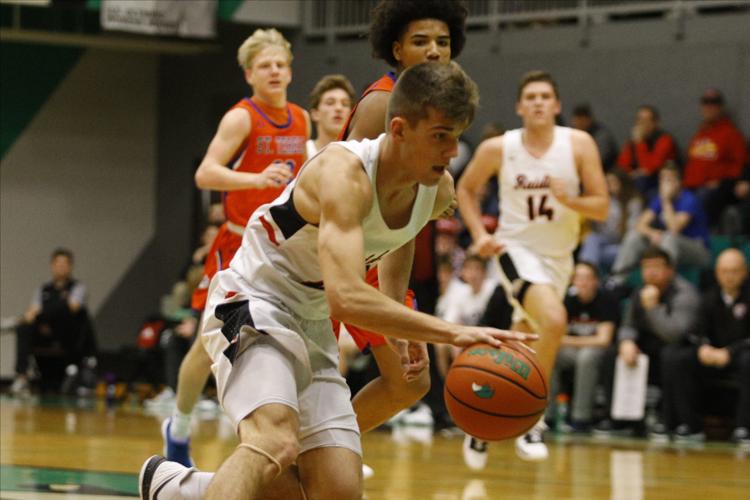 GALLERY-CAM-V-StT-007-121419.JPG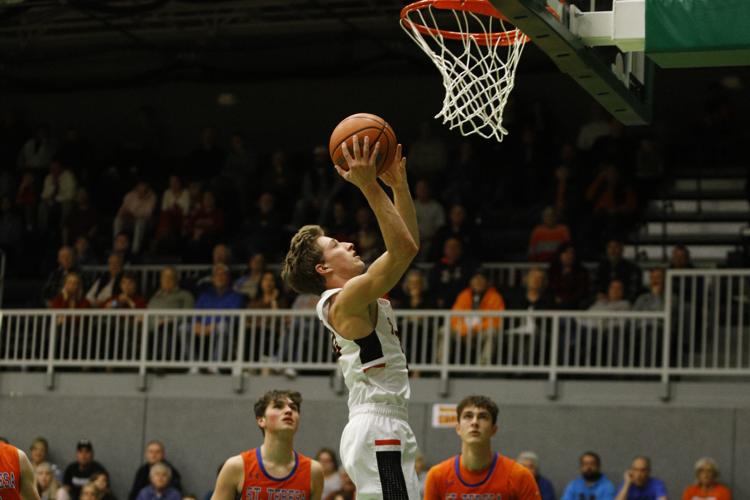 GALLERY-CAM-V-StT-008-121419.JPG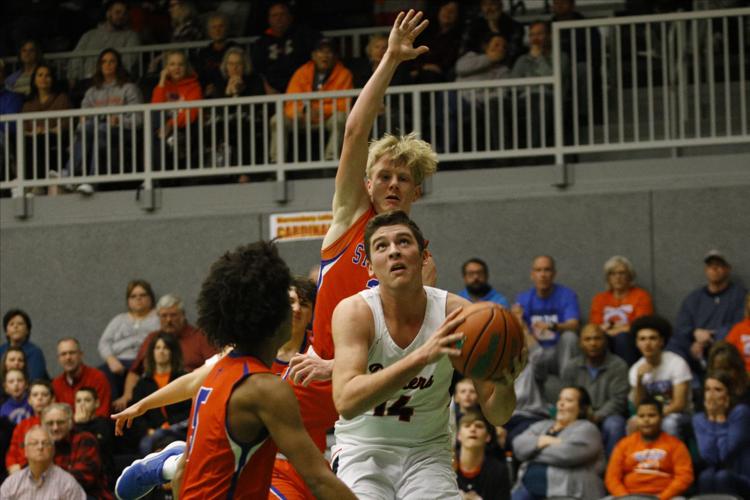 GALLERY-CAM-V-StT-009-121419.JPG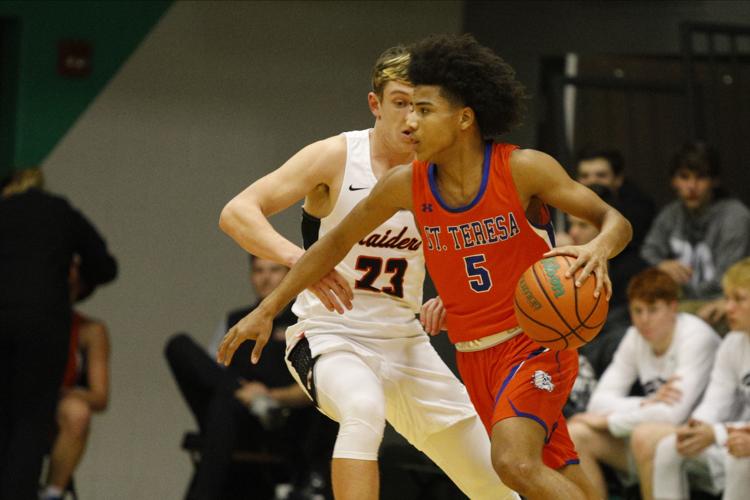 GALLERY-CAM-V-StT-010-121419.JPG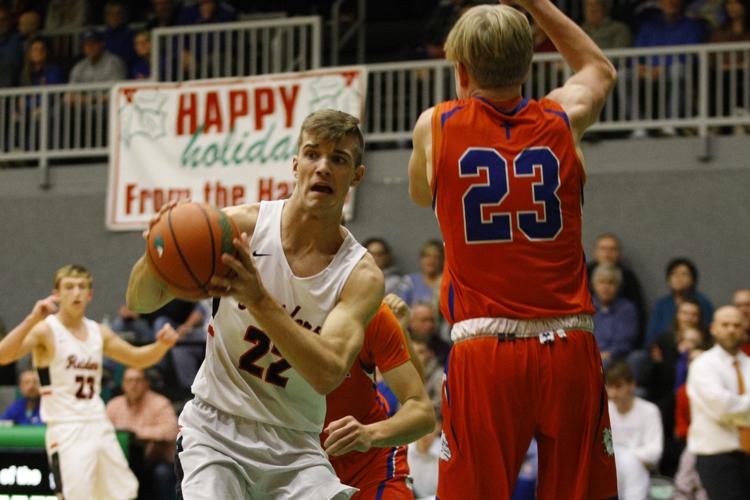 GALLERY-CAM-V-StT-011-121419.JPG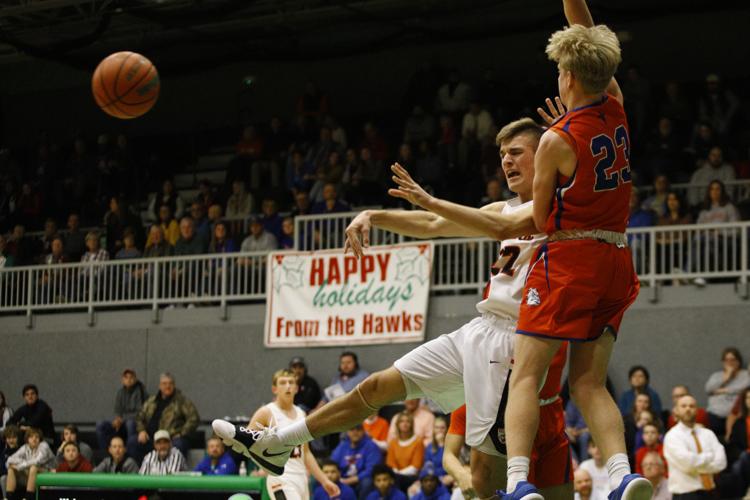 GALLERY-CAM-V-StT-012-121419.JPG
GALLERY-CAM-V-StT-013-121419.JPG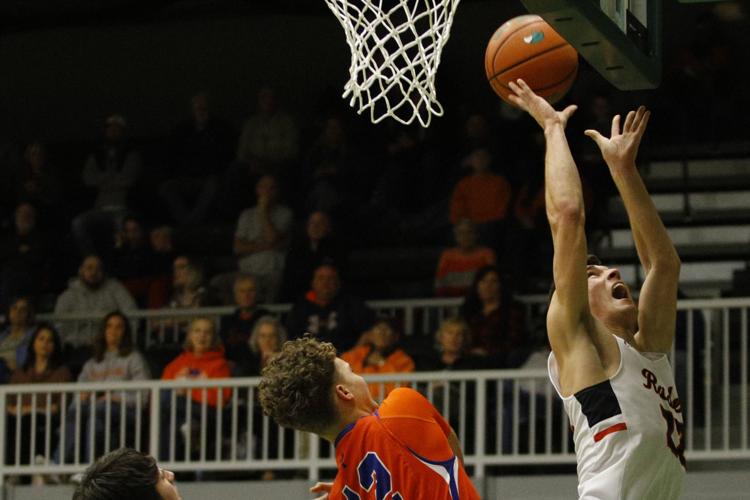 GALLERY-CAM-V-StT-014-121419.JPG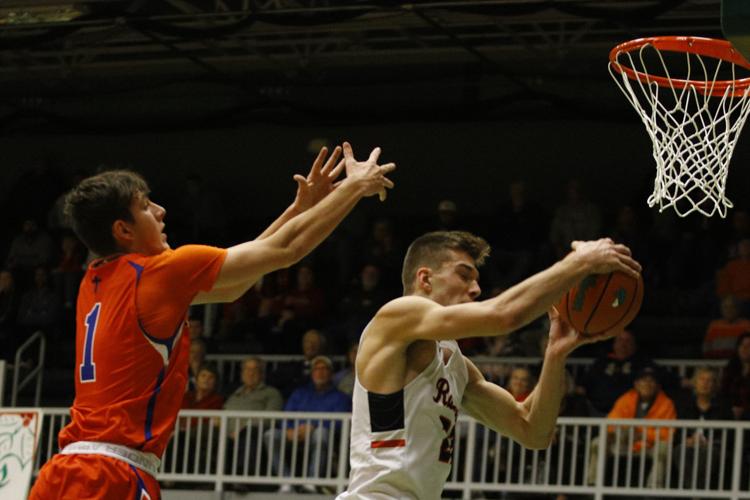 GALLERY-CAM-V-StT-015-121419.JPG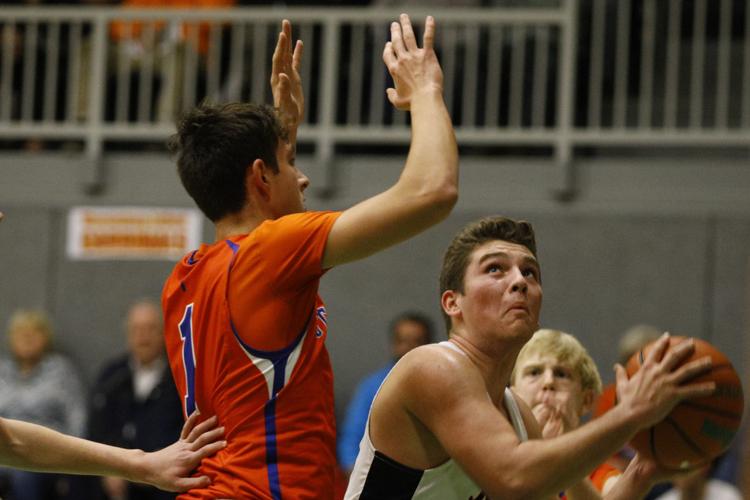 GALLERY-CAM-V-StT-016-121419.JPG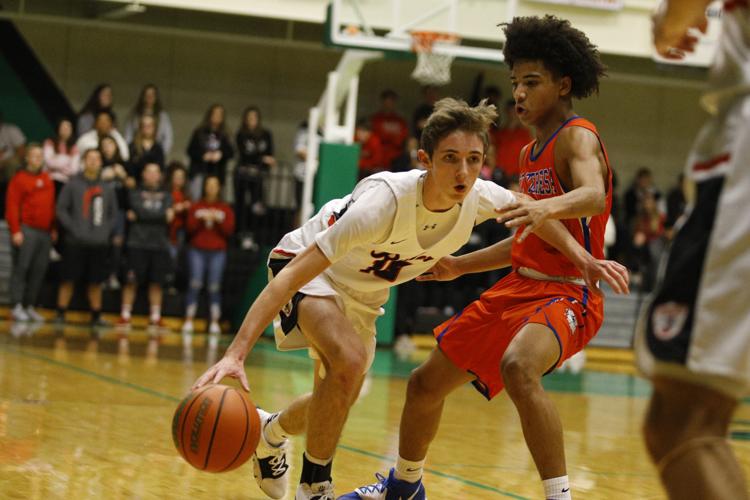 GALLERY-CAM-V-StT-017-121419.JPG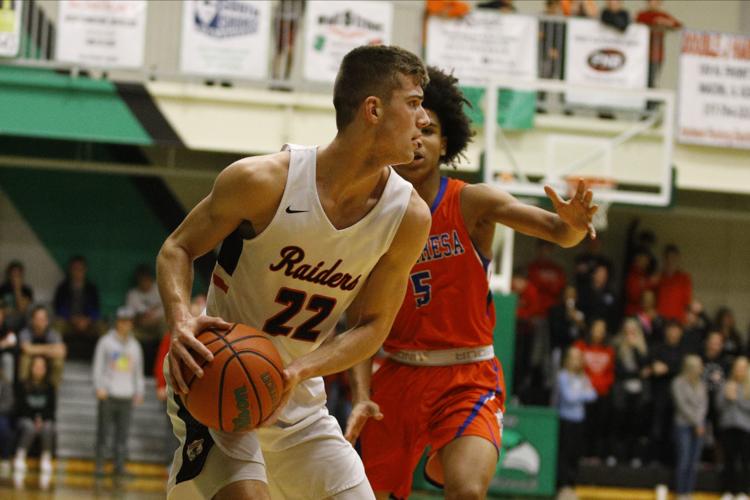 GALLERY-CAM-V-StT-018-121419.JPG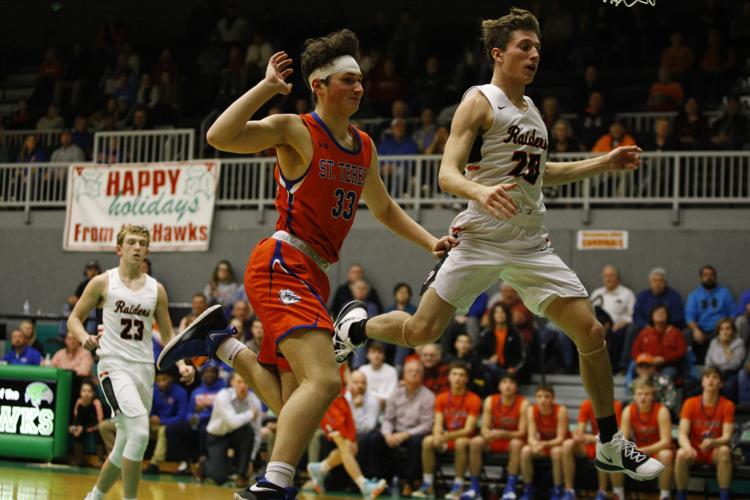 GALLERY-CAM-V-StT-019-121419.JPG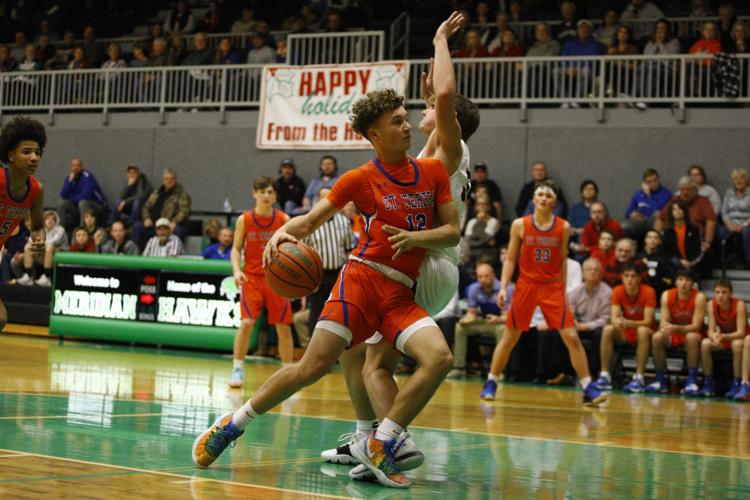 GALLERY-CAM-V-StT-020-121419.JPG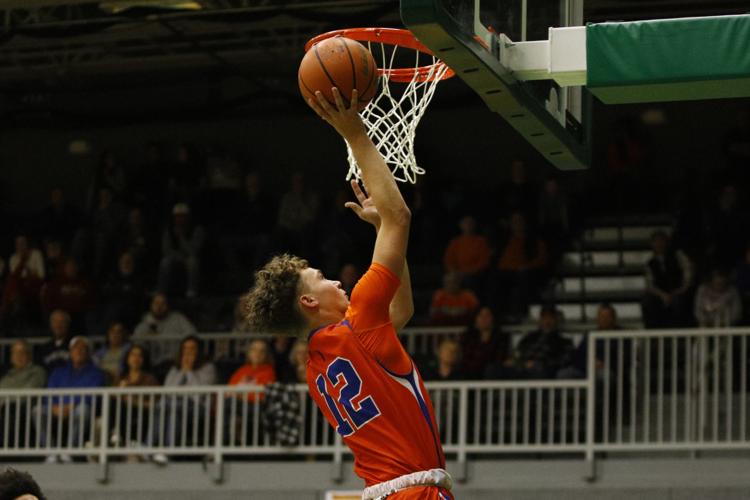 GALLERY-CAM-V-StT-021-121419.JPG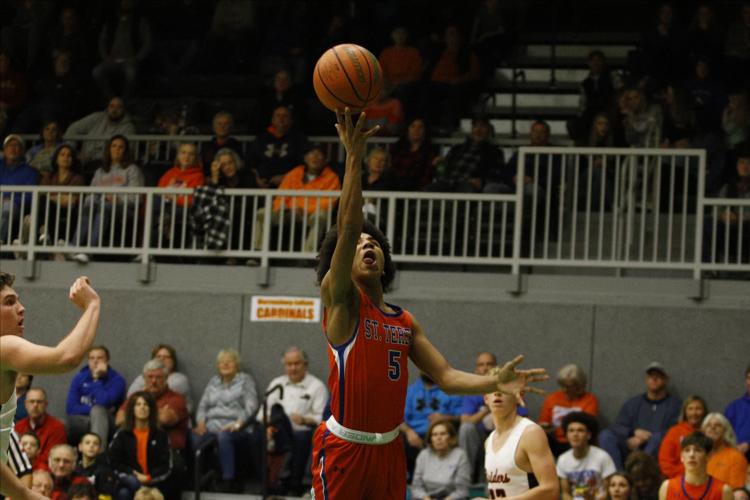 GALLERY-CAM-V-StT-022-121419.JPG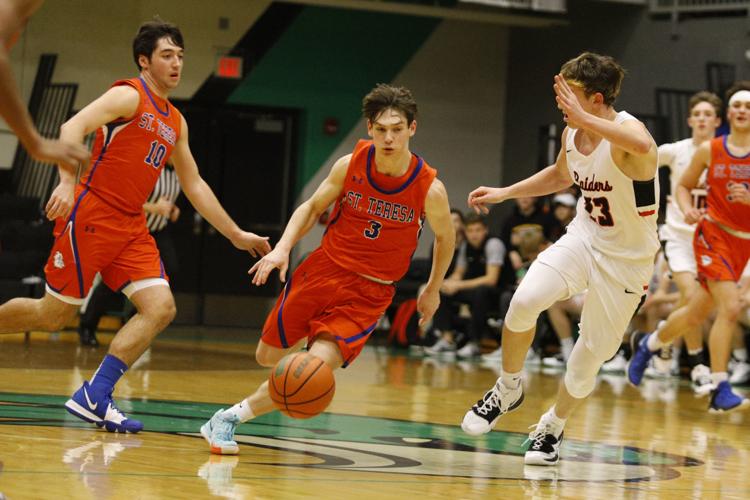 GALLERY-CAM-V-StT-023-121419.JPG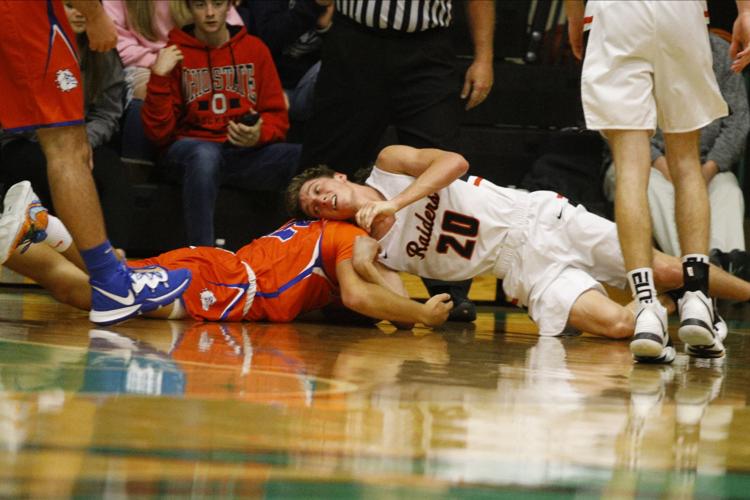 GALLERY-CAM-V-StT-024-121419.JPG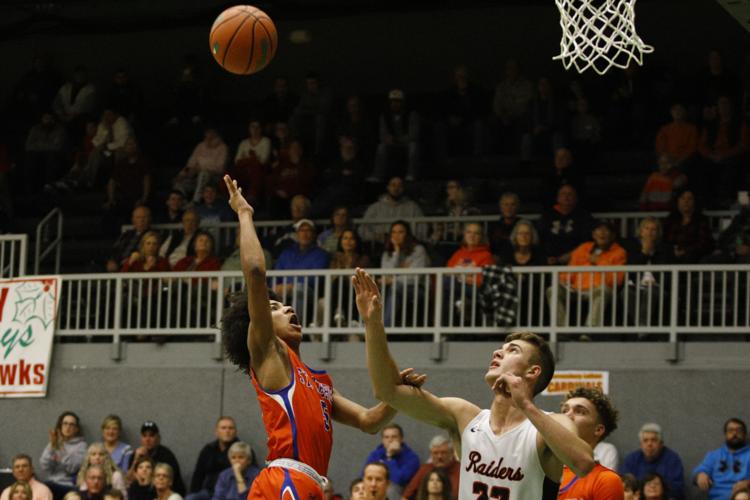 GALLERY-CAM-V-StT-025-121419.JPG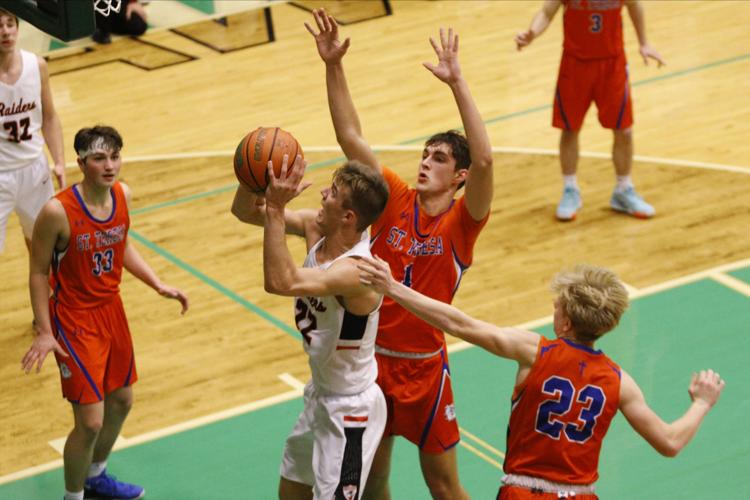 GALLERY-CAM-V-StT-026-121419.JPG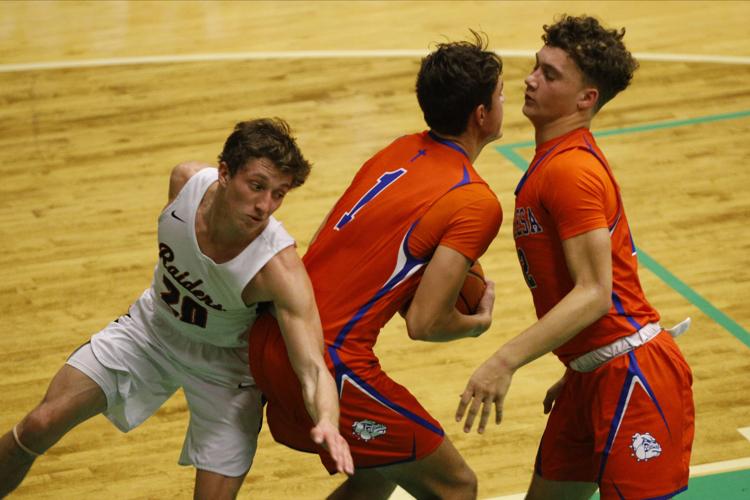 GALLERY-CAM-V-StT-027-121419.JPG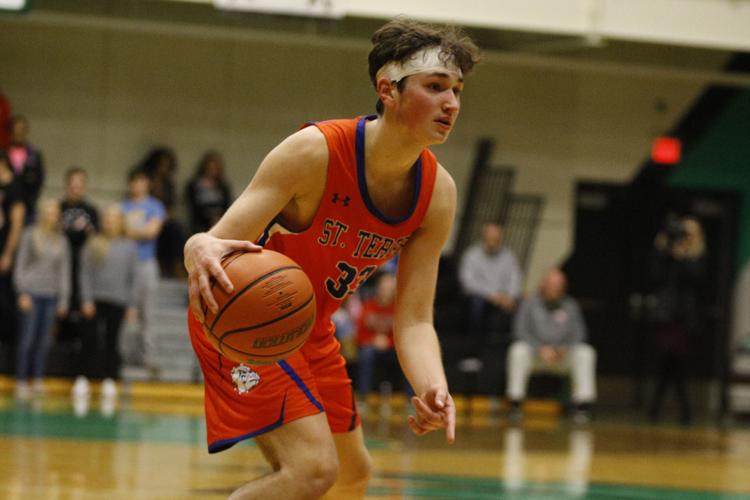 GALLERY-CAM-V-StT-028-121419.JPG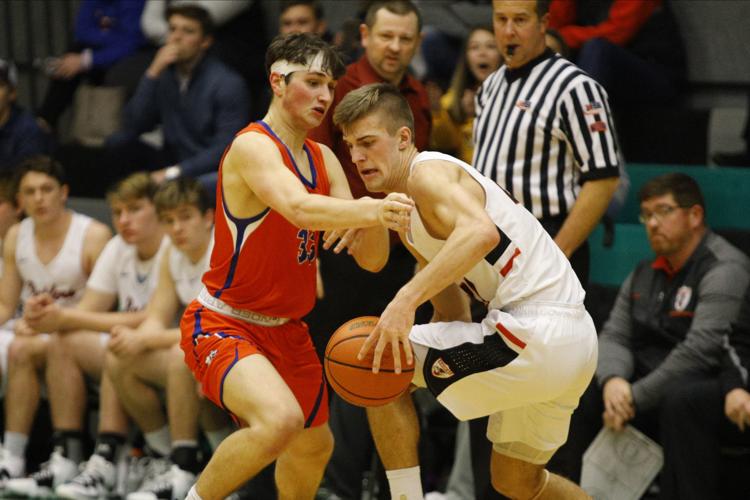 GALLERY-CAM-V-StT-029-121419.JPG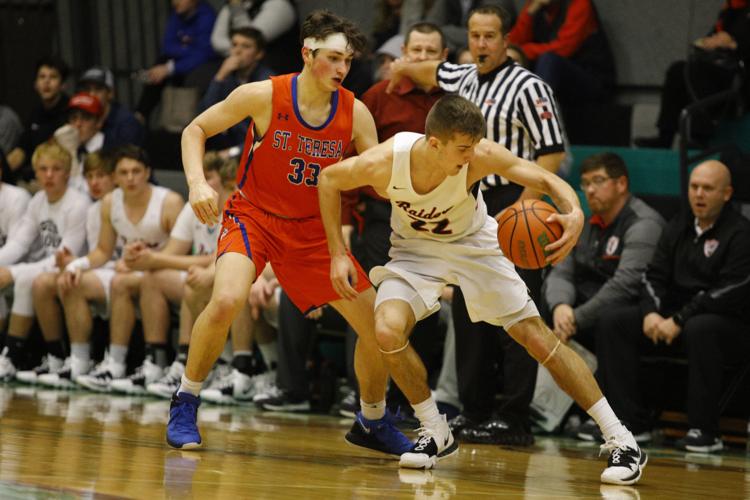 GALLERY-CAM-V-StT-030-121419.JPG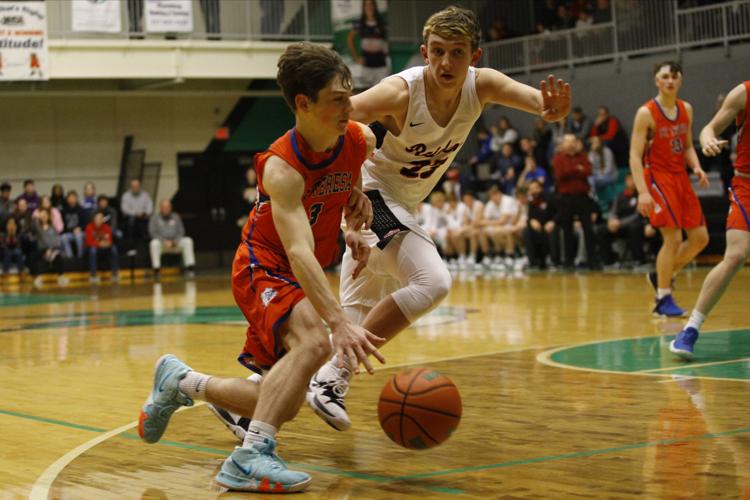 GALLERY-CAM-V-StT-031-121419.JPG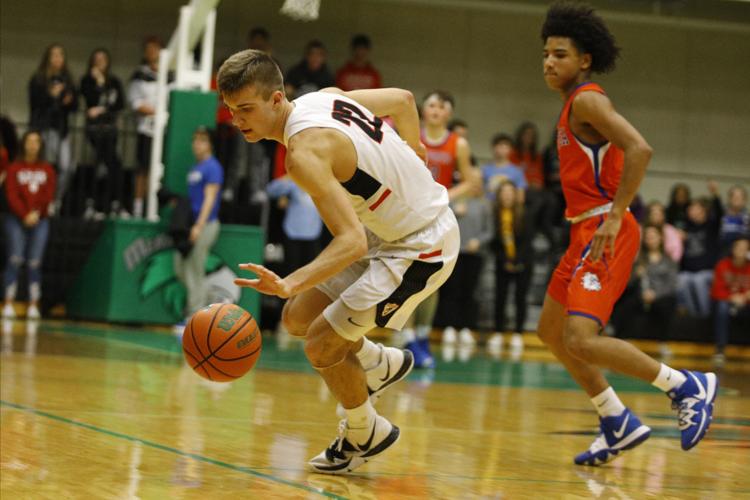 GALLERY-CAM-V-StT-033-121419.JPG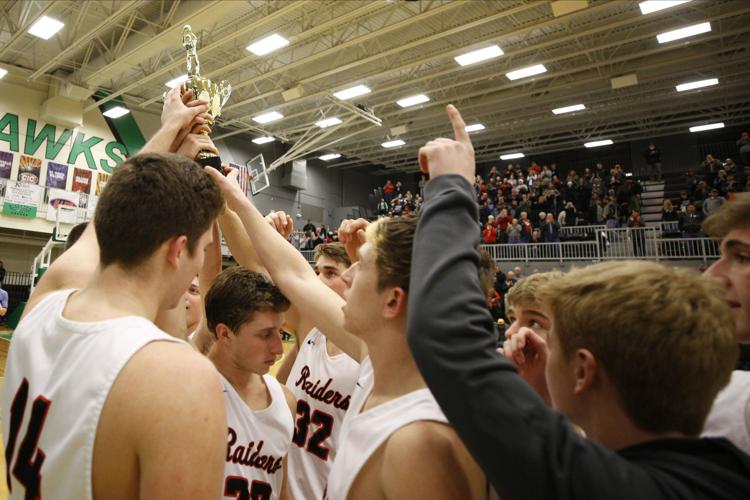 Contact Joey Wagner at (217) 421-6970. Follow him on Twitter: @mrwagner25