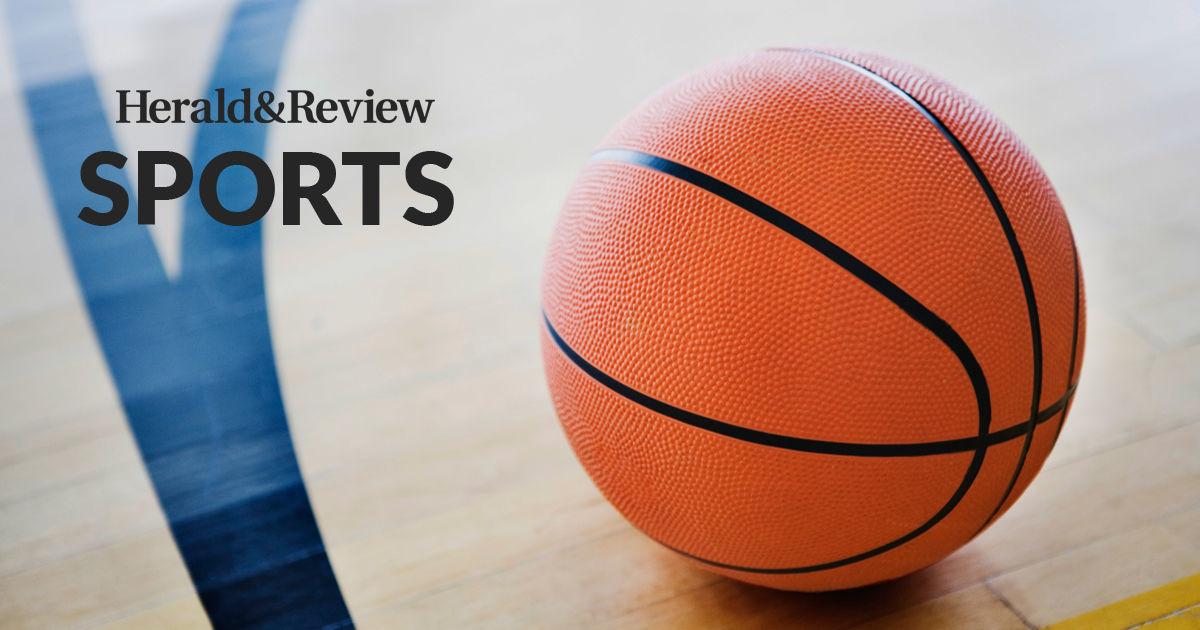 DECATUR — Cold shooting for MacArthur had the Generals facing a 36-20 deficit at halftime to Harvey Thornton in the Decatur Turkey Tournament semifinal on Friday. The Generals couldn't rally in the second half and lost 76-59.
The Generals scored 10 points in each of the first quarters on 8-for-30 shooting with the lone highlight being a Nick Spannaus dunk towards the end of the first quarter that brought the Generals' fans to life.
The shoots wouldn't fall at all and Harvey was hitting their shots. We've really never seen them shoot that well before," MacArthur coach Ron Ingram said. "Our effort tonight wasn't there. The defensive effort wasn't there tonight and we got out-rebounded again (39 to 23) and we just didn't play hard tonight." 
The Generals shot better in the second half but their defense couldn't slow the Wildcats' offensive attack. MacArthur did not get within 10 points of Thornton trailing 62-43 at the end of the third quarter before losing by 17 points.
MacArthur was led by Ryan Bartley's 12 points and Jaheim Campbell had 11. Eric Livingston added seven points and six rebounds.
The Generals will play Peoria next in the third-place game on Saturday at 6 p.m.
"Get them motivated will be a hard thing to do. They had their minds on that championship game and I think they might have looked past this game," Ingram said. "I did too, to be honest with you. I I think they will come out and play hard on Saturday." 
Harvey Thornton will face Bolingbrook in the championship game on Saturday at 7:30 p.m. Bolingbrook defeated Peoria, 80-71, behind 34 points from senior guard Darius Burford. The Raiders are playing for their fourth consecutive Turkey Tournament title.
Eisenhower 60, Mount Zion 42
DECATUR — Eisenhower didn't have a post-Thanksgiving slump in its Turkey Tournament game with Mount Zion. 
The Panthers came out with an intense defense, creating 14 Braves turnovers in the first half and 26 for the game, and went on to win and move into the consolation championship to be played Saturday at 2:30 p.m.
"It's hard after eating that good meal on Thanksgiving, but they came out with some good energy and communicating well," Eisenhower coach Rodney Walker said. "The defense was good but we aren't quite where we need to be yet. Guys are still learning where they are supposed to be."
The Panthers recorded 19 steals, including four each from Brylan Phillips, Cam Rowe and Mali Carson. 
"We got off to a good start and then we got rushed with what we were trying to do. They extended their defense to speed us up and well into that trap," Mount Zion coach Dale Schuring said.
Behind nine first-half points by Phillips and Rowe, Eisenhower led 32-24 at halftime. Phillips finished with a game-high 19 points, RJ Walker had 17 and Rowe finished with 13. 
"We are going to need that from them every game. We will need them to step up every night (this season)," Walker said. 
For Mount Zion, Nash Mose led with 13 points and seven rebounds. Drew London recorded a double-double with 12 points and 12 rebounds. He also added four steals. 
The Braves also won the rebound battle 30 to 18. 
"It was a much better game for us. We've got signs of what we can be and we are just not consistent with it yet. There are a lot of things that we are not prepared for yet," Schuring said. "I think we are playing hard and we are rebounding well. The goals today were to get back in transition defense and get more shots up and I think we did those much better than in the first night (against Bolingbrook)."
For Walker, he will be looking for the first half intensity from his team for the entire game on Saturday. 
"It's just the nature of starting the season and getting up by more than 10, they sort of lose some of their intensity," he said. "It will come. I want to have our guys play like they are down all the time." 
---
Contact Matthew Flaten at (217) 421-6968. Follow him on Twitter: @MattFlaten
Get in the game with our Prep Sports Newsletter
Sent weekly directly to your inbox!