MOUNT ZION — The night belonged to MacArthur's defense. 
Sure, senior Jayda Dees might soon be the Decatur Public Schools all-time girls leading scorer and sophomore Quincenia "Q" Jackson led all scorers with 25 points at the Class 3A Mount Zion Regional championship game, but it was Generals' intense defense that gave MacArthur a 69-38 victory over Paris to earn their first regional championship since the 2009-2010 season. 
The Generals (24-8) kept the Tigers scoreless for the first 8:32 of the first quarter and allowed just two Paris field goals in the first half. 
"This is an amazing feeling," MacArthur coach Mike Williams said. "All those early Sunday mornings, all the hills they ran, all the stairs and sprints and me having to deal with attitudes — it was all worth it.
"To win tonight so convincingly, Paris is a great team and they played great all year, but our girls tonight played great defense."
The Generals led 9-3 after the first quarter and as the buzzer sounded Taya Davis hit a 3-pointer to give MacArthur a 29-15 lead going into halftime. 
The Tigers defense double and triple-teamed Jackson in the first half, which was what Williams anticipated. 
"I told my coaches there is no way they were going to play us man-to-man and leave Q one-on-one,"he said. "They boxed in on Q, which is fine for us because we have other kids who can score, so it was good for us."
The referees called a tight game throughout — a total of 48 fouls were called — and Paris relied on free throws for much for its offense. 
"Refs will call what they want to call and so we just have to play through it," Jackson said. "I don't think it really challenged us because they didn't really have an answer for the bigs. It was a pretty easy-going game inside mainly, but our guards did their best tonight, too."
The Tigers limited Jackson to six points in the first half, but as the game went on she became more dominate, scoring 19 second-half points including 7-for-8 from the free throw line. 
"We started moving Q around and they got tired and Q is relentless getting the rebounds," Williams said. 
Dees poured in 20 points, placing her 10 points away from the all-time girls scoring leader for the Decatur Public Schools, according to Williams. 
You have free articles remaining.
"The coaches are following my numbers more than I am," Dees said. "It feels great to win regionals. We've never gotten this far before, so to win, it is great. It's an amazing feeling."
Dees has a chance to break the record in the Generals' sectional semifinal game against Bethalto Civic Memorial at the Taylorville Sectional at 6 p.m. Monday.
"She's going to break it but the bad news is Q is probably going to break it early in her senior year," Williams said. "Those girls are phenomenal but nothing happens unless Taya Davis takes the ball and runs the show."
Joining Jackson and Dees in double-figures was Davis, a sophomore guard, who added 13 points. 
"We have so many good kids. We don't have just Dees and Q, we have a bunch of other kids that step up and do things for us," Williams said. "We work hard to develop everybody. We can't be one of those teams that only relies on Jayda and Q. We relied on Jayda for so long and now we have developed more kids so she takes less shots and is more efficient and still gets 20. That's what we want."
Senior Kierra Smith-King was one of the those players stepping up for the Generals at just the right time: Her 3-pointer early in the second half was a confidence booster for MacArthur. 
"Kierra probably had her best game of the year. I commend her because I didn't play her at all in our last game and he's didn't pout and came out today ready to play tonight and hit some big shots and played some good defense," Williams said. 
As the Generals celebrated their first regional in nine years, the team donned "regional champion" shirts Williams had made, demonstrating his confidence in his squad. 
"We weren't looking to loose. If we lost, it's $200 lost and that's on me," Williams said. "But I will bet on my team against anybody, especially the way we played defense tonight."
---
MacArthur vs Paris girls basketball 12 2.14.19.jpg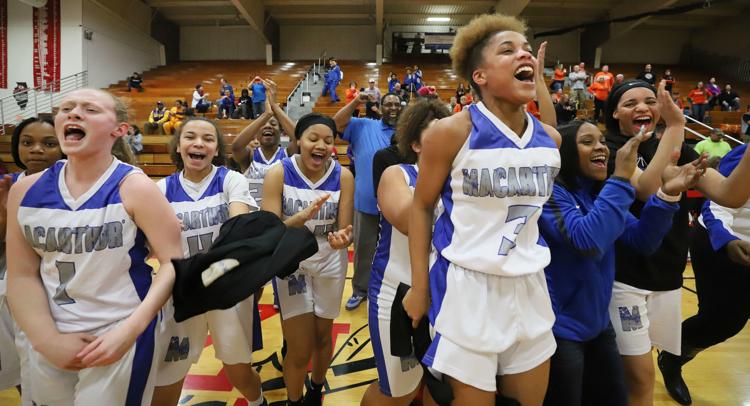 Davis_Taya 2 2.14.19.jpg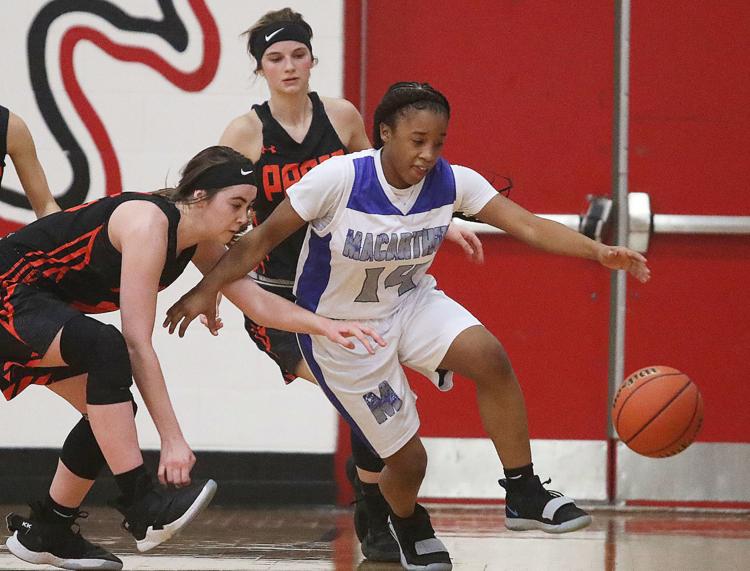 Dees_Jayda 2.14.19.jpg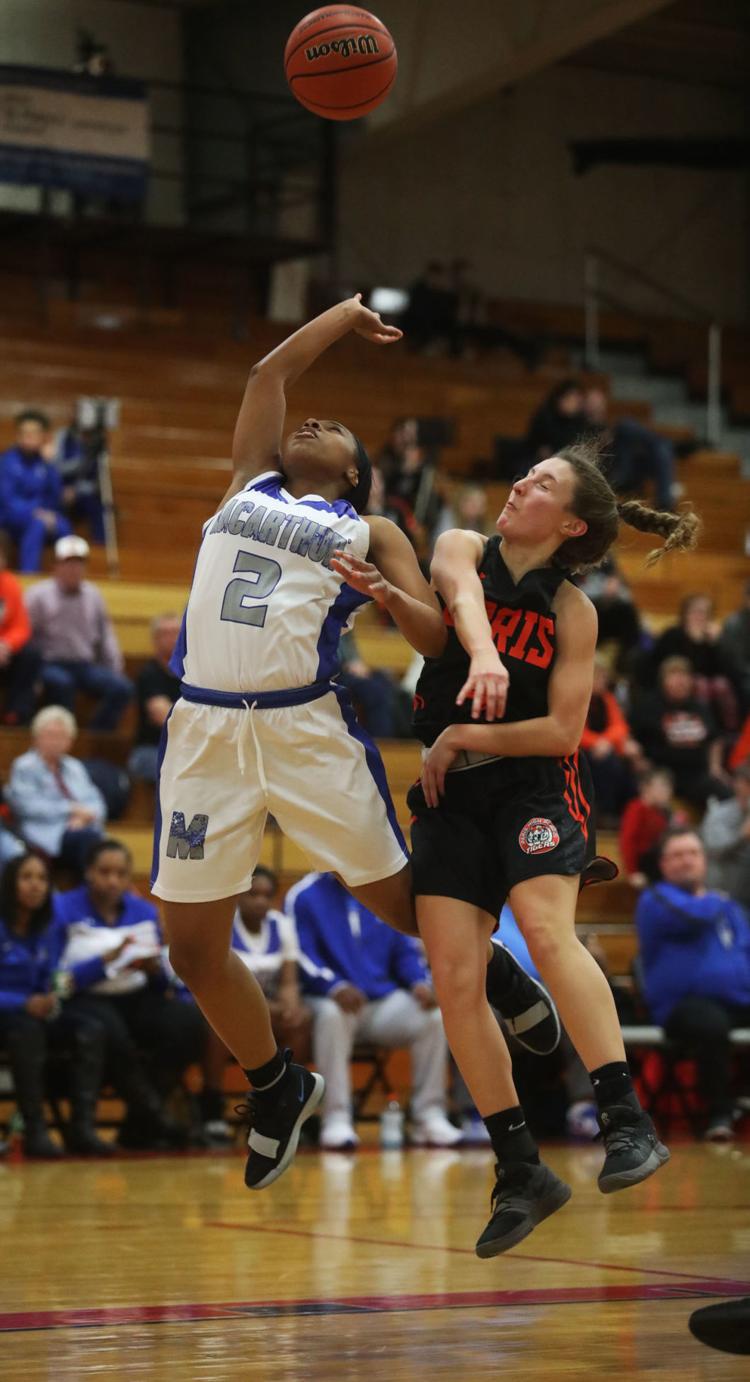 Jackson_Quincenia 2.14.19.jpg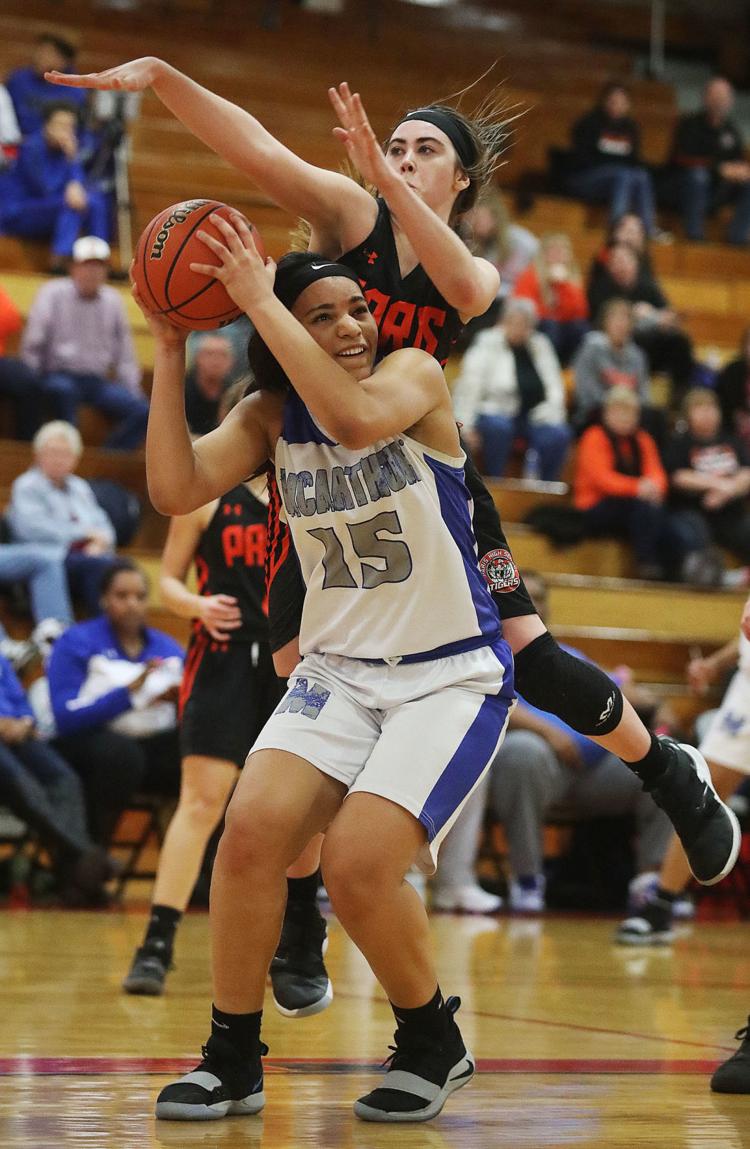 Davis_Taya 1 2.14.19.jpg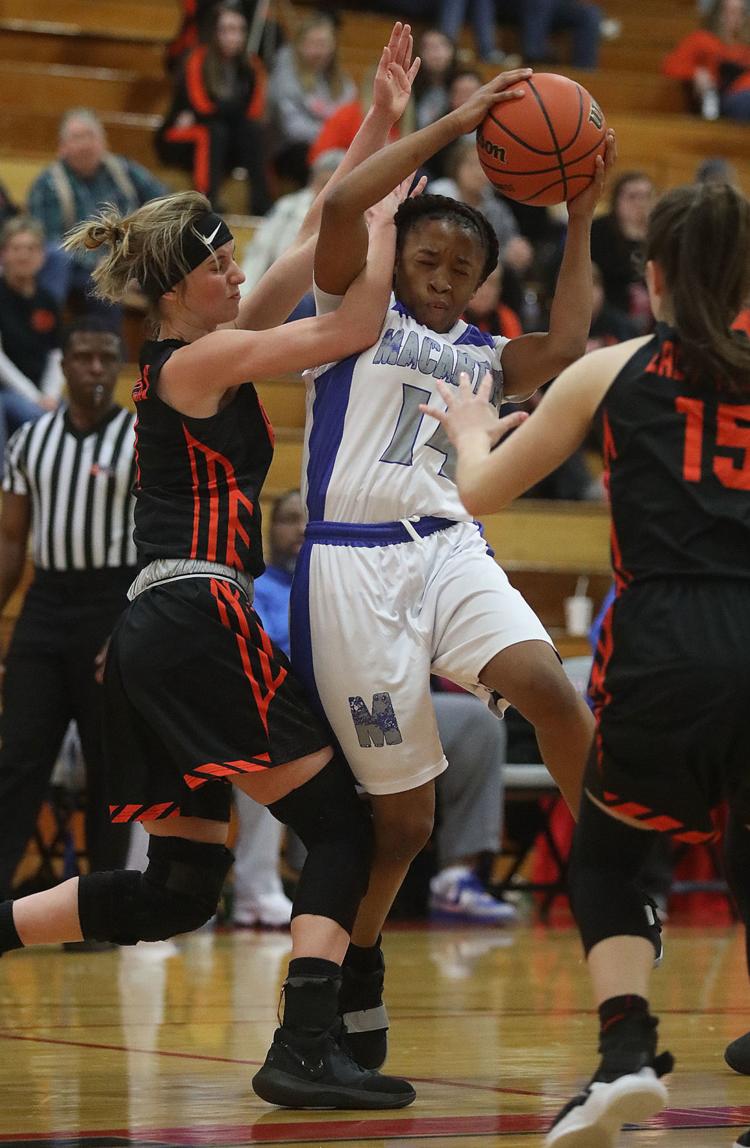 MacArthur vs Paris girls basketball 1 2.14.19.jpg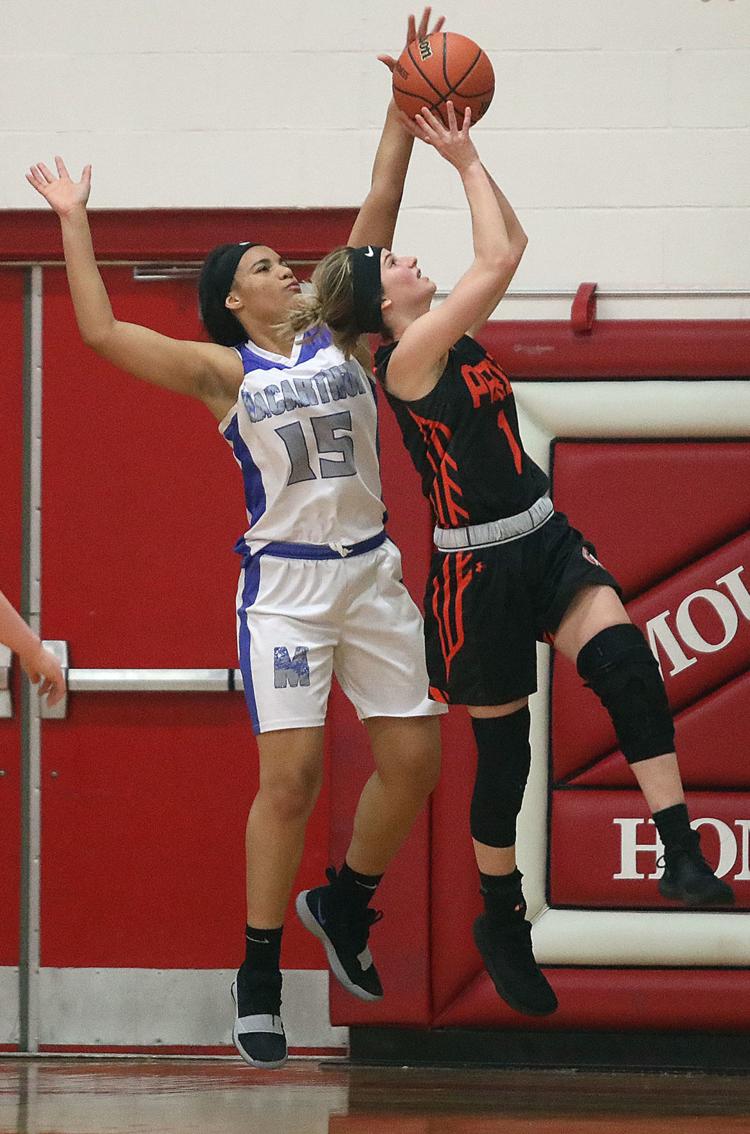 MacArthur vs Paris girls basketball 2 2.14.19.jpg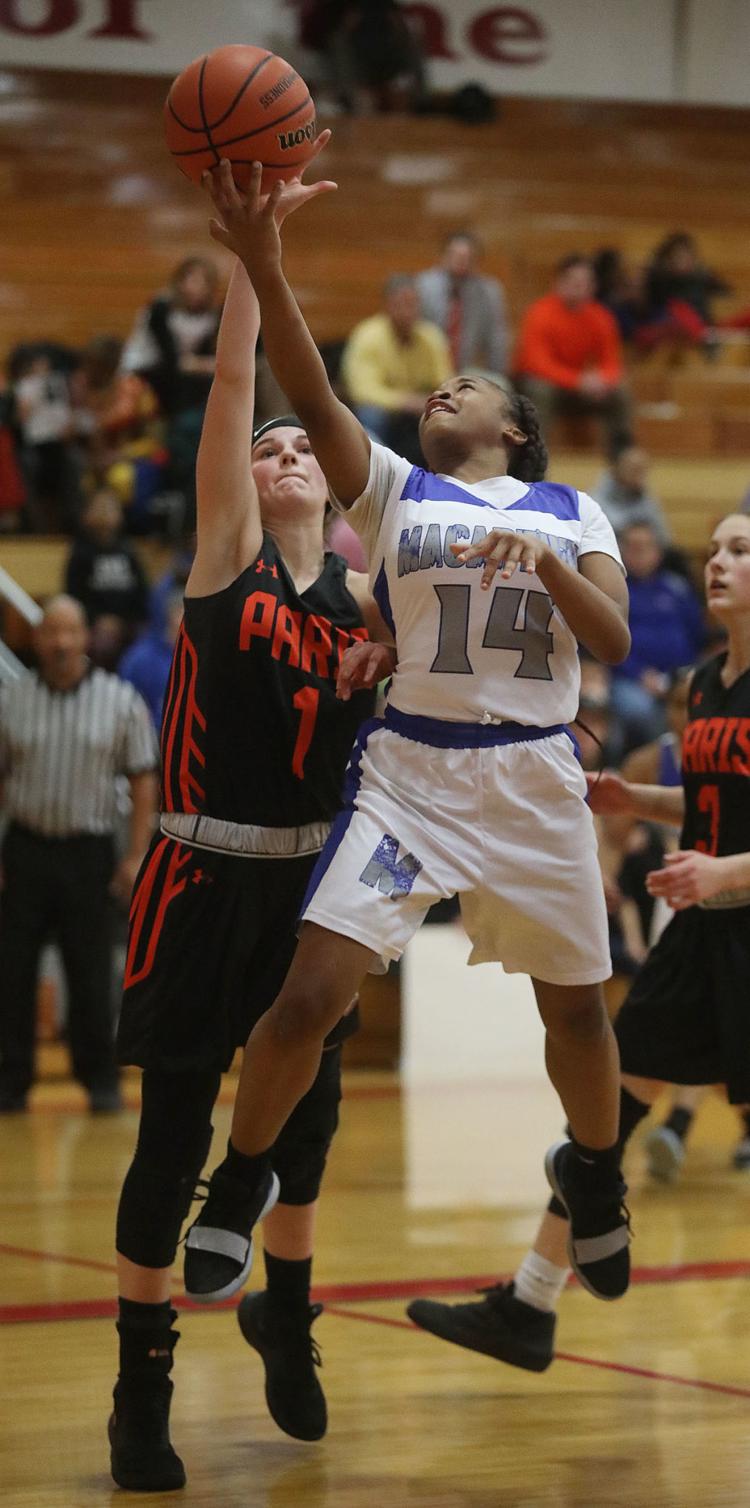 MacArthur vs Paris girls basketball 3 2.14.19.jpg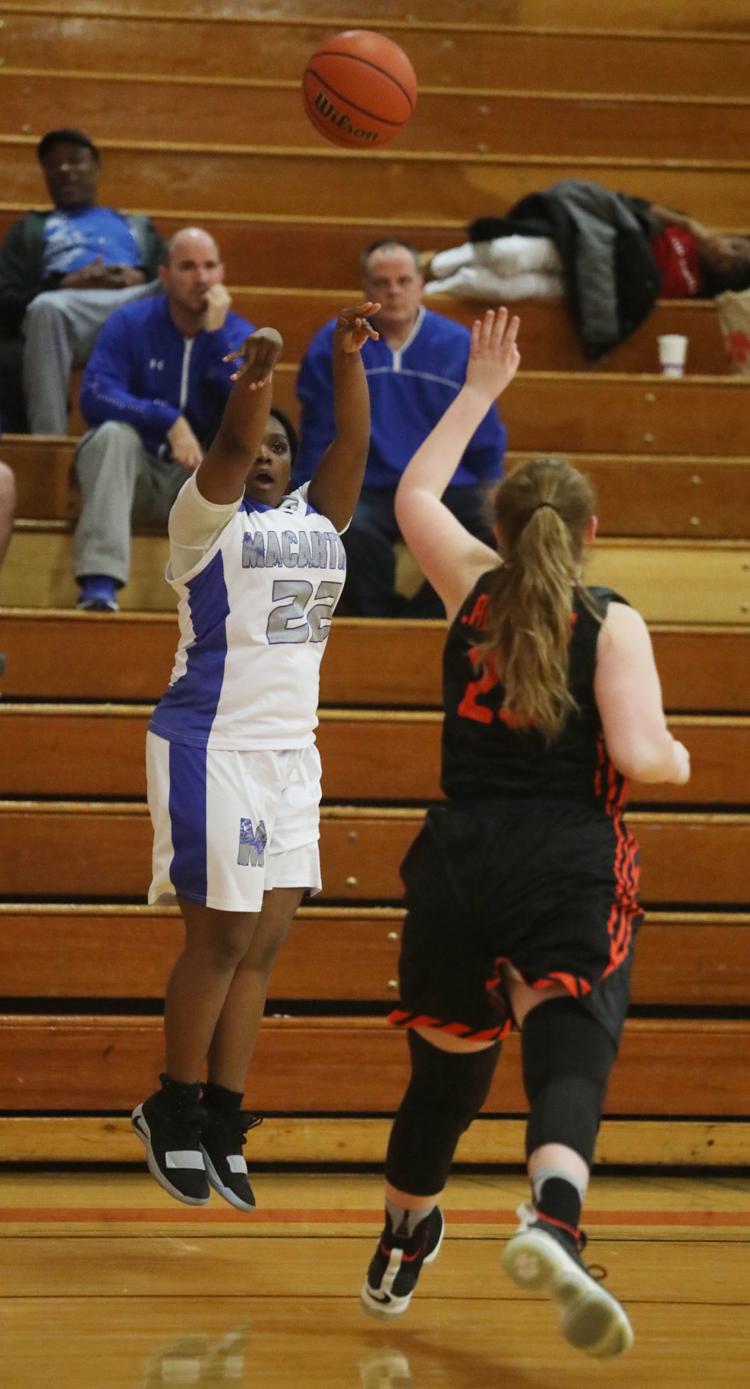 MacArthur vs Paris girls basketball 4 2.14.19.jpg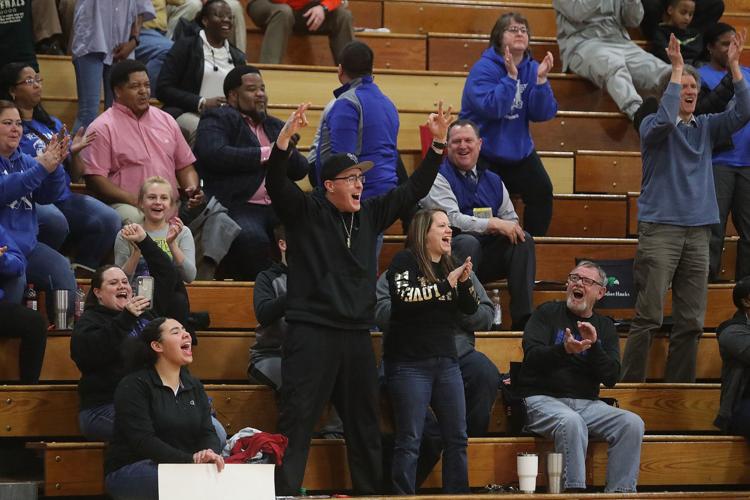 MacArthur vs Paris girls basketball 5 2.14.19.jpg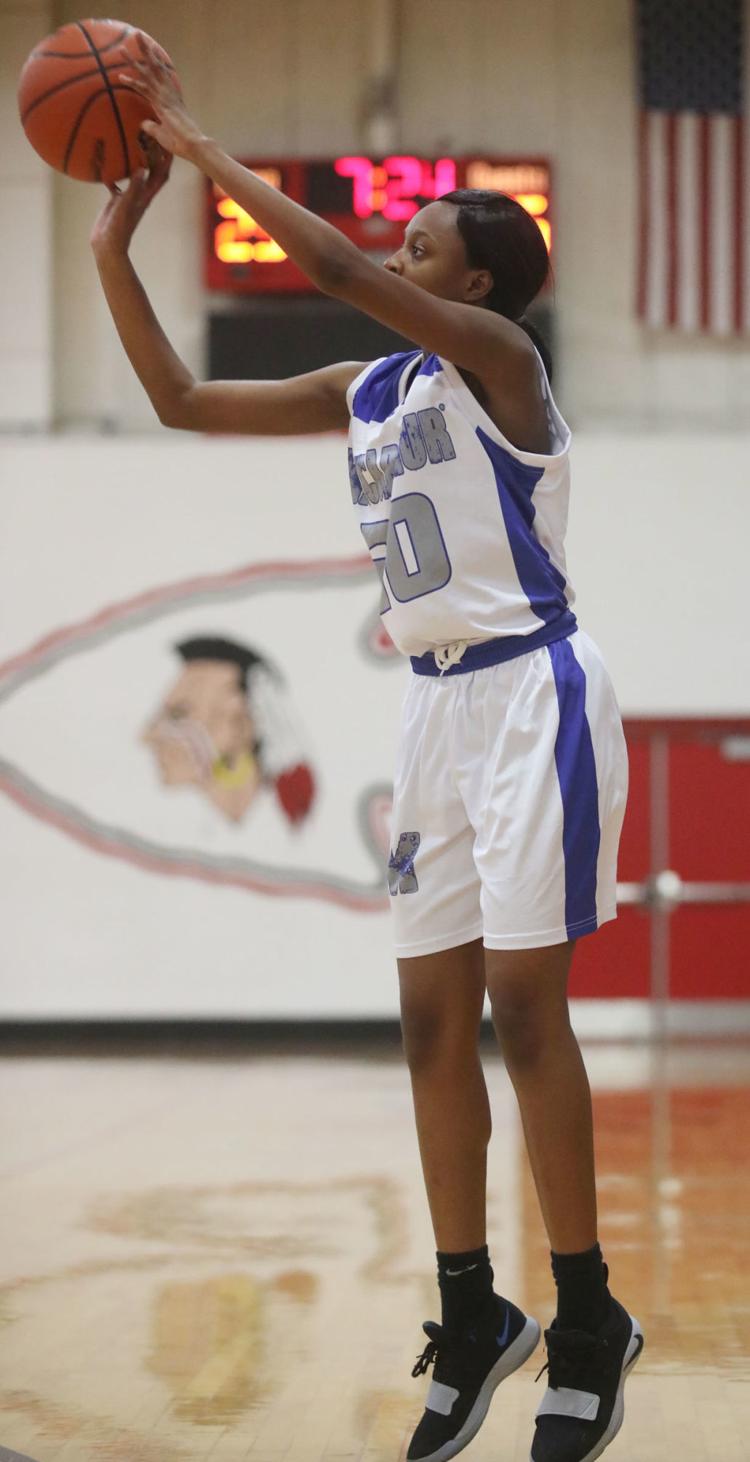 MacArthur vs Paris girls basketball 6 2.14.19.jpg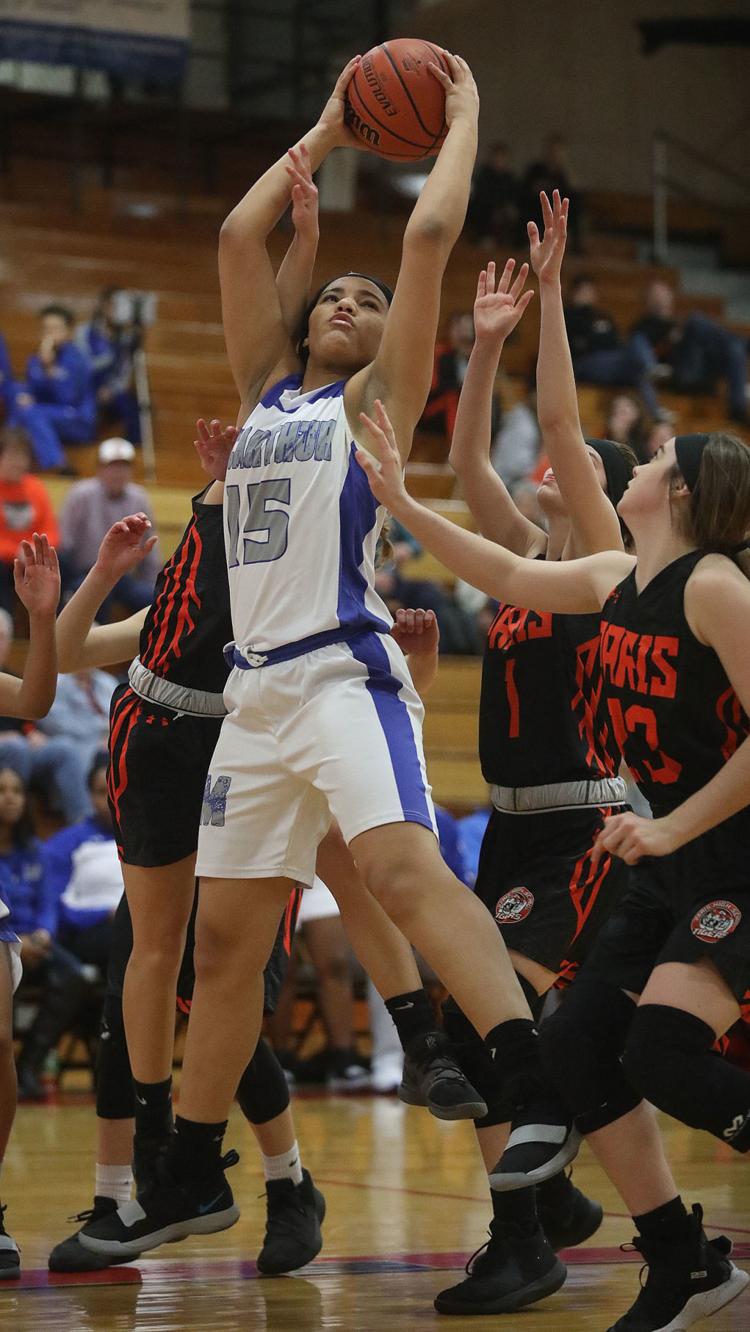 MacArthur vs Paris girls basketball 7 2.14.19.jpg
MacArthur vs Paris girls basketball 8 2.14.19.jpg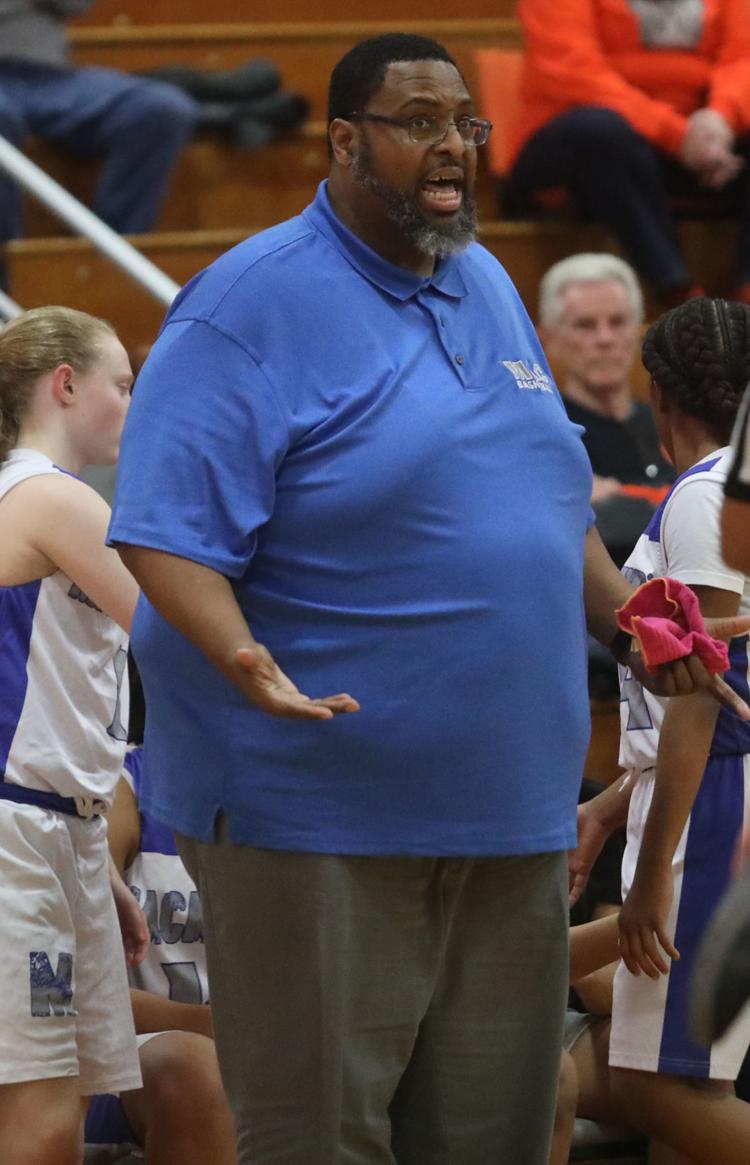 MacArthur vs Paris girls basketball 9 2.14.19.jpg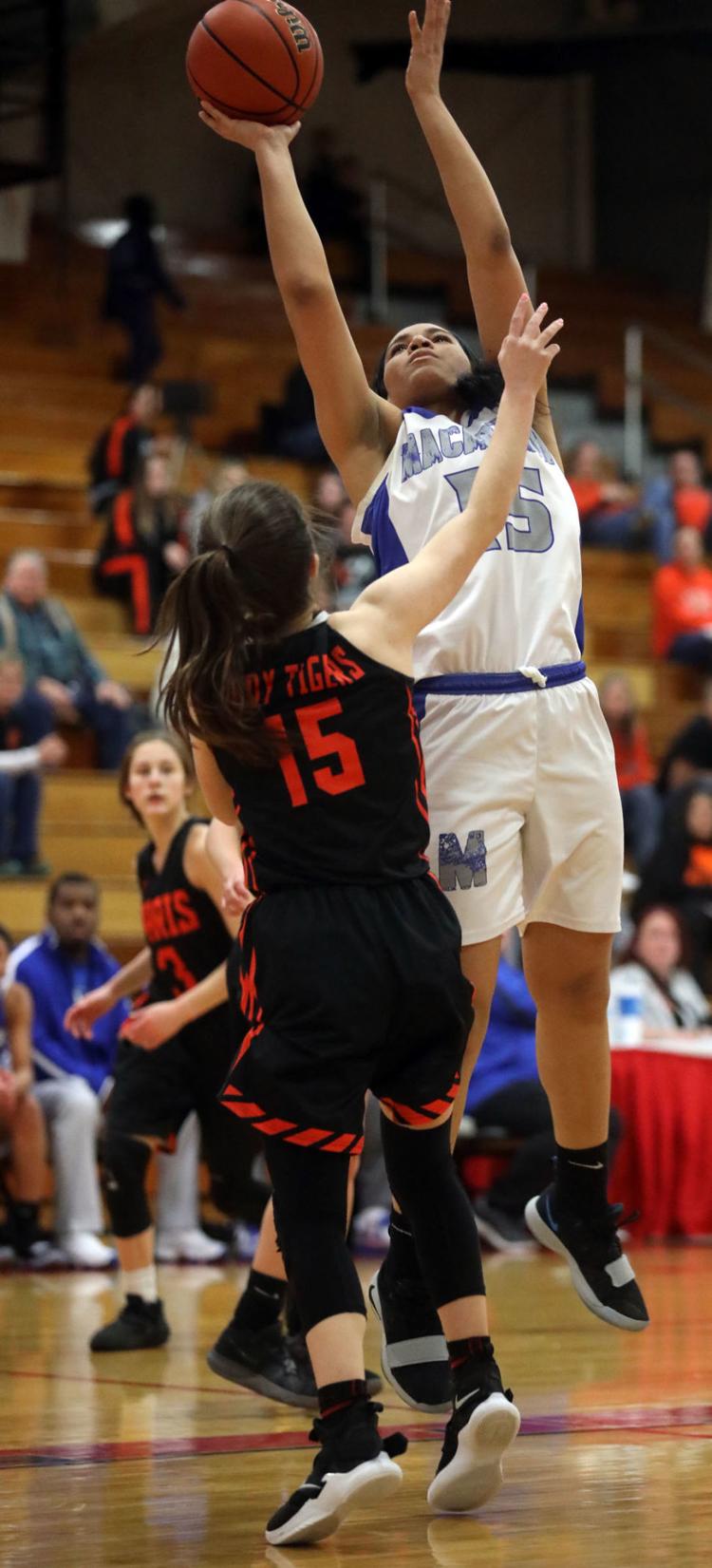 MacArthur vs Paris girls basketball 11 2.14.19.jpg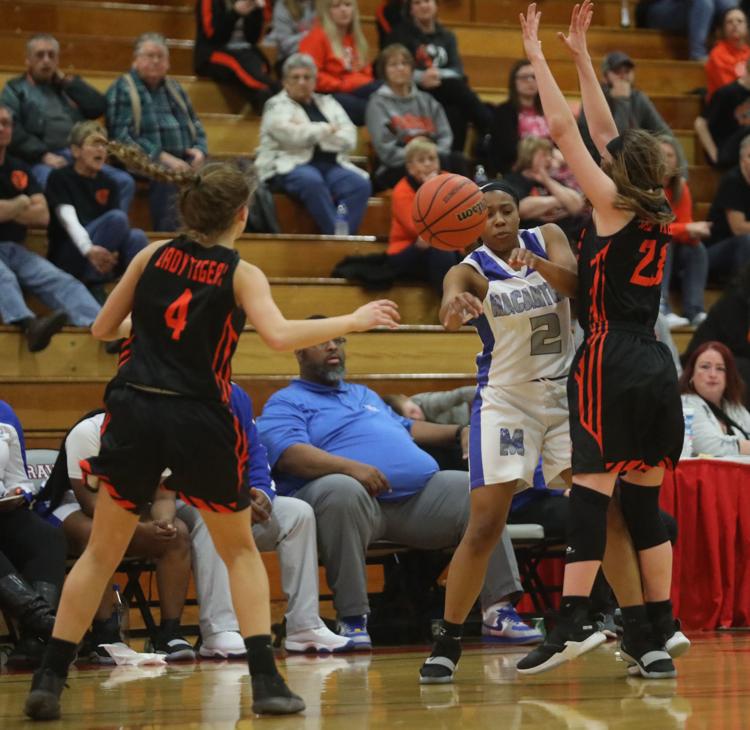 MacArthur vs Paris girls basketball 10 2.14.19.jpg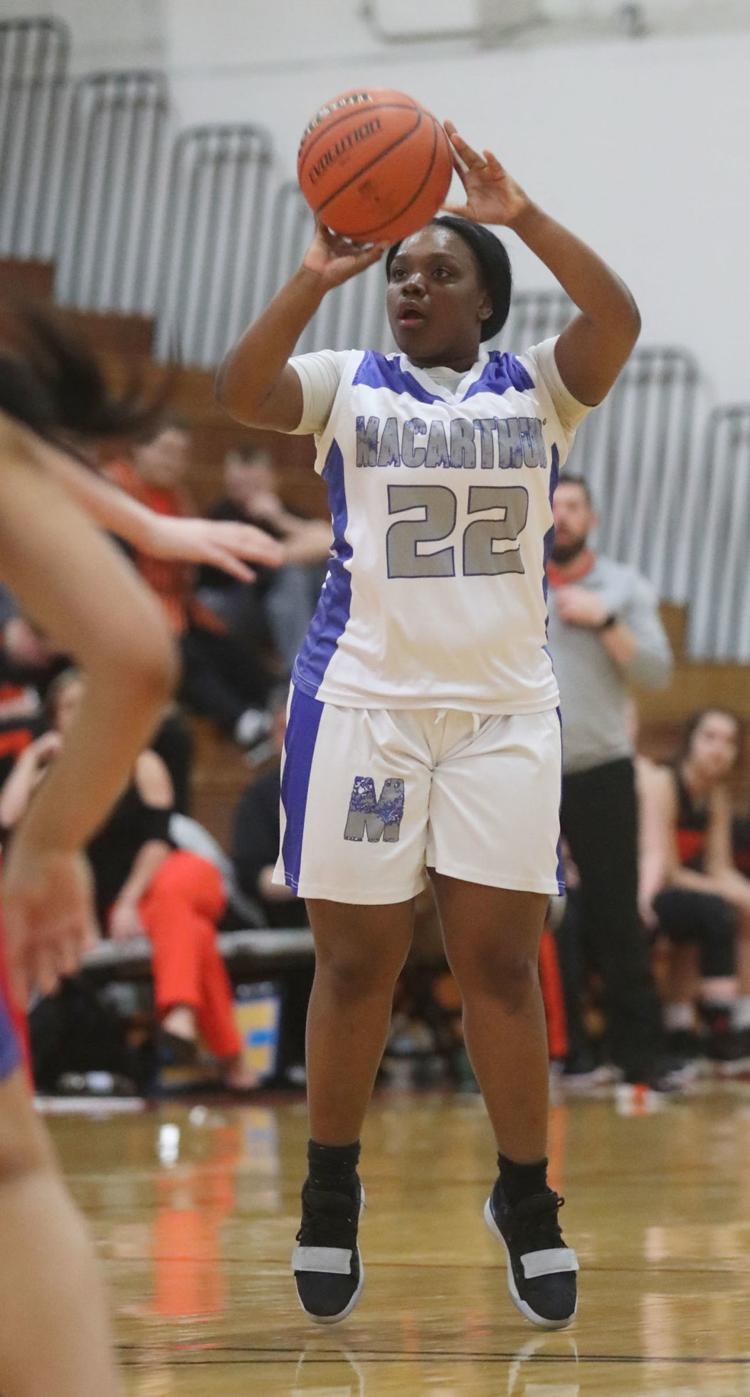 MacArthur vs Paris girls basketball 13 2.14.19.jpg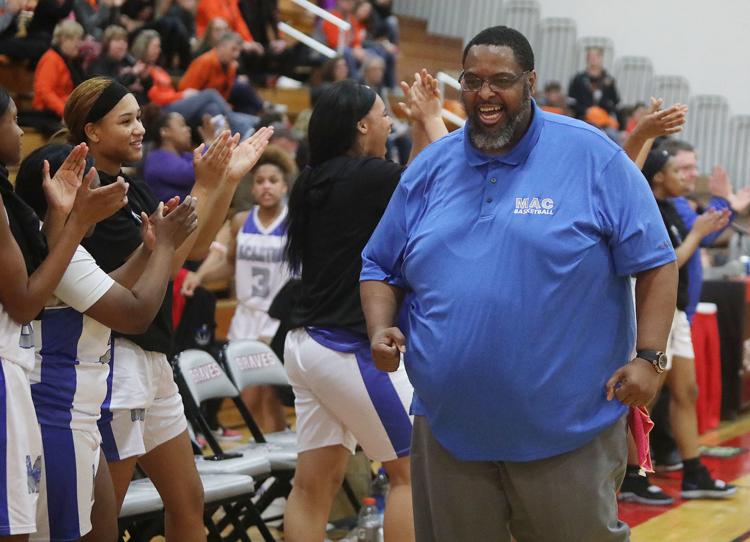 MacArthur Girls Basketball 2.14.19.jpg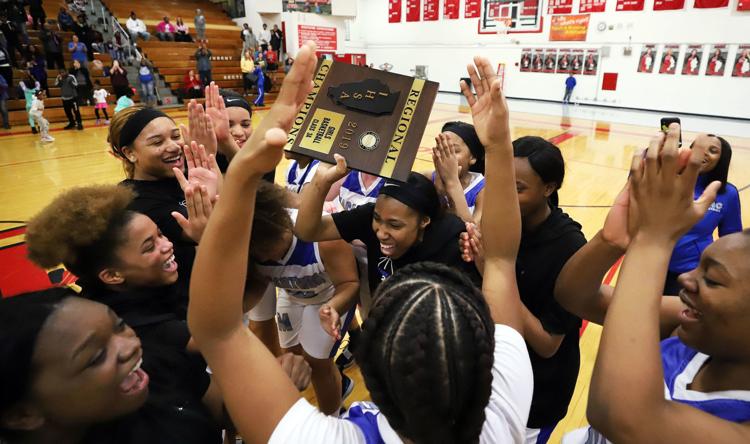 MacArthur vs Paris girls basketball 14 2.14.19.jpg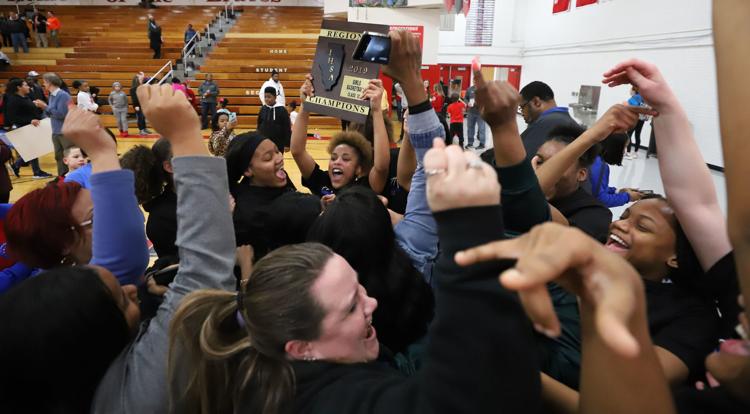 MacArthur vs Paris girls basketball 15 2.14.19.jpg