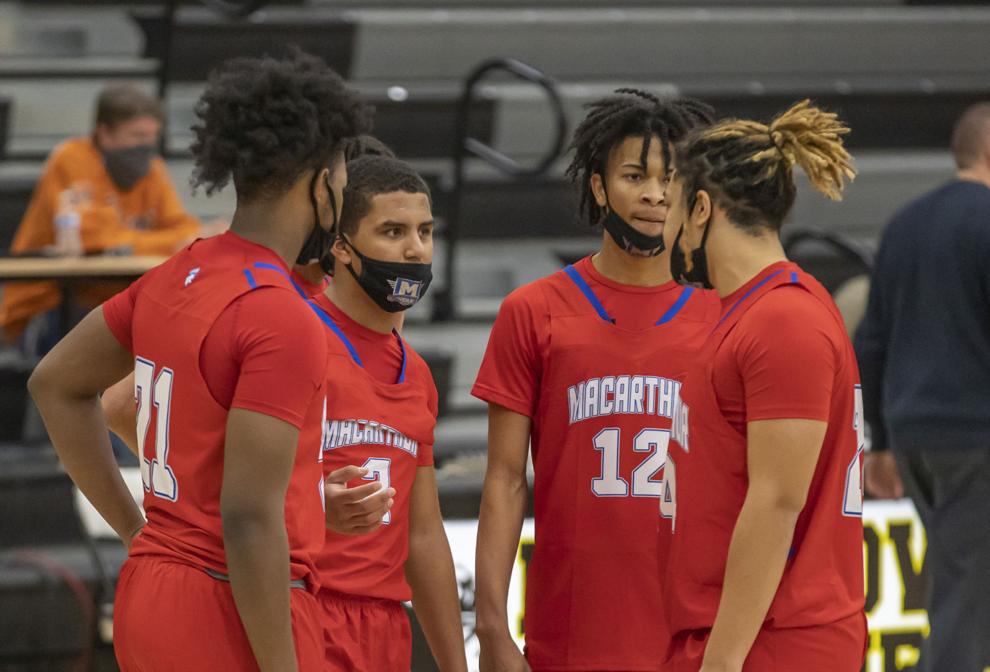 SPRINGFIELD -- Both Springfield Southeast and MacArthur struggled to get the ball in the basket on Friday in their Central State 8 meeting, but the Spartans successfully held off a Generals' fourth quarter rally to win 48-44. 
Leading 13-8 after one quarter, Southeast scored just one point in the second quarter to trail 21-14 at halftime. In the third quarter, it was the Generals' turn to go ice cold as they scored just one basket in the period. 
"We couldn't make a shot tonight but our boys never gave up. In the third quarter we had two points and they built a lead," MacArthur head coach Terise Bryson said. "We played pretty good defense but we missed some shots in the third quarter and I think it threw us off a little bit."
The Spartans led 32-23 at the end of the third quarter and the Generals trailed by 10 with 2:20 left in the game. The Generals built some momentum in the final moments but couldn't complete the comeback. 
"We were down two with 28 seconds and we had the ball. Ours guys fought and Springfield Southeast is a tough team. We had an opportunity to tie the game up but we fell short," Bryson said. "In the fourth quarter, we picked it up but I think we will have nights like this. This is the worst we shot all year and we only lost by four and had some opportunities at the end. I'm proud of our guys and they still worked hard." 
Nick Spannaus scored a team-high 15 points for the Generals (3-1). Brylan Phillips had 10 points and Ryan Bartley added eight. 
Southeast senior James Dent scored a game-high 22 points. Kam Banks had nine points and Makai Allison put in eight. 
Sacred Heart-Griffin 67, Eisenhower 57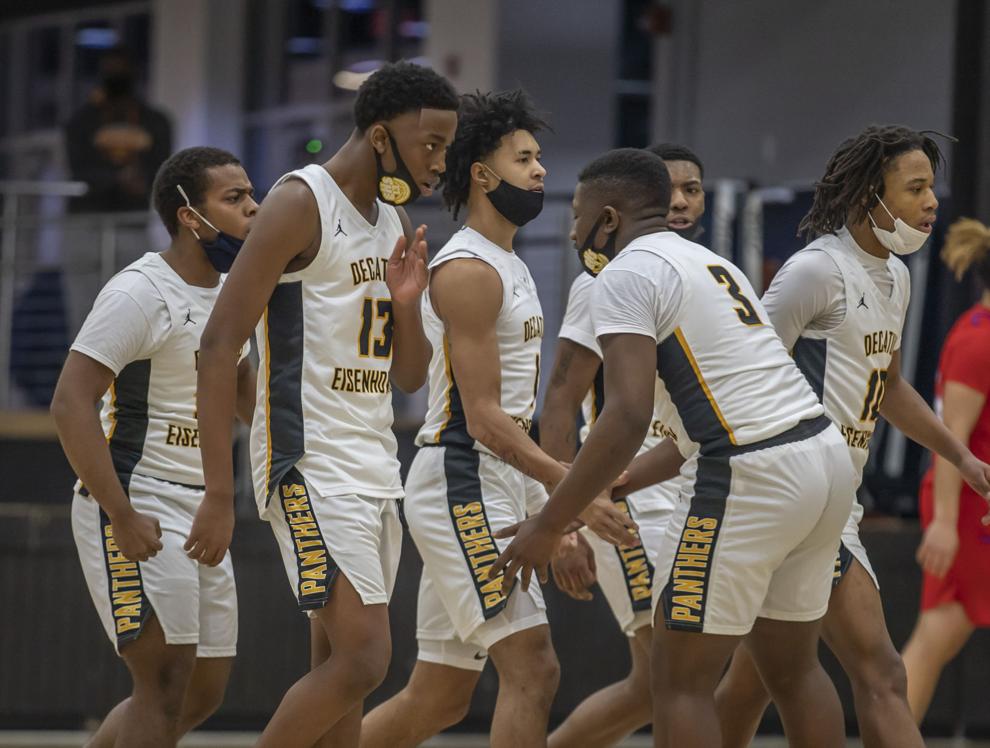 Eisenhower led at halftime 26-24 against Sacred Heart-Griffin on Friday but a 10-point third quarter gave the Panthers too large a deficit to recover, losing 67-57. 
"We did enough to get the job done. Defensively we looked pretty good, working collectively for most of three quarters of the game," Eisenhower head coach Rodney Walker said. "We dropped the ball late in that third quarter and they got a run on us. I think the boys were a little tired and didn't have the energy to seal the deal."
RJ Walker led all scorers with 30 points and faced double-teams throughout the game. From the free-throw line, Walker made 12 of his 15 attempts. 
"We had quite a few turnovers trying to break the press. It didn't go as planned tonight. We've got to get better at bringing the ball up the court against pressure," Rodney Walker said. "Teams are always going to double-team RJ and we can't burn him out trying to beat a press by himself. We have to  continue to work on those fundamentals and get the ball handing where it is supposed to be."
"If you listen to the other coaches, they will talk about his poise and how he still has a positive attitude even though he knows he is going to be double-teamed," Rodney Walker, who is RJ's father, said. "He gives the ball up and give other people the chance to assist. RJ has a good attitude with the guys and he knows they are in the process of getting better. It is a perfect position for him, in a leadership position, because he's not going to get mad at a kid for making a mistake."
Andrew Schluter led the Cyclones with 21 points. Sam Antonacci added 12 points and Jake Hamilton had 11. 
A bright spot of the Panthers (1-3) was the play of junior Zaryis Jenkins.
"Zaryis played a heck of a game and ended up with 13 points. He really brought the energy that we were looking for," Rodney Walker said. "That's good to see for the future because he's probably going to be back in the starting lineup now."
---
Watch now: MacArthur head coach Terise Bryson talks win over Eisenhower
Watch now: MacArthur's Jabryn Anderson talks about the game against Eisenhower
Watch now: Eisenhower head coach Rodney Walker talks about game against MacArthur
Watch now: Eisenhower's RJ Walker talks about the game against MacArthur
See photos from MacArthur's win over Glenwood
Contact Matthew Flaten at (217) 421-6968. Follow him on Twitter: @MattFlaten