DECATUR — Basketball is back and will look much the same as did last year.
But that could be changing soon.
High school boys basketball practice in Illinois began Monday and girls basketball games begin next week — both sports with no shot clock and the same rules for bonus free throws it's had since the 1950s.
But rules to make high school basketball more like college and pro hoops are on the horizon, according to Illinois High School Association Associate Executive Director Kurt Gibson.
Gibson said he wouldn't be surprised to see the introduction of a shot clock in the next five years, and other changes such as a rule creating a restricted area arc in the lane and a change to the bonus rules also being enacted.
"There is a lot of support for all three of those ideas," Gibson said. "It will be interesting to see over the next couple years how things play out, but I think that all three of those will be rules sooner rather than later, but I don't know exactly when."
Even though only 3.1 percent of high school players continue playing in college, there is a feeling they should be prepared for that next step, according to Gibson.
"It seems to me that more and more of the playing rules that are being written on a yearly basis — across all sports for the most part — are making the high school game look more like the college game," Gibson said.
Here's a look at the three proposed rule changes and reaction.
Shot clock
At a national basketball rules interpretation meeting last September, Gibson learned a proposal to add the shot clock was narrowly defeated. That "was a huge surprise to us," he said. "We didn't know there was this level of support for the shot clock nationally."
Gibson said when he emailed surveys to 443 coaches in Illinois asking about adding the shot clock for all levels of high school games, the vote was 222-221 against it. When asked about limiting the shot clock to varsity games only, the vote was 224-216 in favor.
Officials from states that already have the shot clock — Massachusetts, Maryland, Rhode Island, Washington, New York, California, North Dakota and South Dakota — rave about its virtues. Drawbacks include the cost of the clocks (from $1,500 to $2,500) and training clock operators.
"To listen to them speak, they swear by it," Gibson said. "They say it really makes the game more entertaining for the players and for the fans."
Vic Binkley, Warrensburg-Latham boys basketball coach: "We would like it because we press. Our press is going to take anywhere from five to eight seconds to bring the ball up against. That's that much less time on the shot clock. Teams will be in a little bit more of a hurry and turn the ball over more, and that's what we want.
Michael Williams, MacArthur girls basketball coach: "I think it would help get kids more prepared for college. Every level in college has it. It'll also make it more exciting. One of reasons people don't come out for girls games is they're not as exciting as the boys games. If you add the shot clock, you're going to see more teams pressure and teams taking more shots, and that's going to out more people in the seats."
Jeff Schafer, Effingham girls basketball coach: "It will probably help speed the game up. My worry is about the people who help. There's a human being who has to run that. I hate to see them put in a crappy situation. They have to remember, we don't have official scorekeepers who do all the extras. I don't think that's always thought about. It's putting pressure on a volunteer or high school employee who now has this responsibility."
Ryan Brown, Taylorville boys basketball coach: "I love it. It's pretty rare high school teams to even have possessions more than 35 seconds, so strategically, it's not as big a deal as some coaches might think. It would be an adjustment, but you'd get more buzzer beaters. There might be a few sloppy shots until teams get used to it. From an administrative standpoint, it's a challenge. Some schools might have to raise money to get them. And you're going to have to pay to run them, and you're going to have to train them. As as administrator, I'm not looking forward to it. But as a coach, it's a great thing."
Tom Noonan, St. Teresa boys basketball coach: "I'd love to see it at the high school level. I think it would increase the pace of play. It would force coaches and players to be more creative on the offensive end. You might get some ugly play at first, but it'll cause players to be more skilled and coaches to be better.But it is a financial hardship. And you'd have to find people who are willing and able every game. It's another hurdle not every community would be able to do."
Extended arc rule
The restricted area arc rule forbids defenders from attempting to draw charging fouls under the basket. As in the NBA and college basketball, a semicircle would be painted in the lane to mark the closest a defender could be to the basket and still draw a charge.
Binkley: "We definitely need it. We need to help officials out and take away that judgment. If someone's foot is touching the line, they're not going to get the call. It might keep someone from getting hurt. There are a lot of collisions right underneath that basket. They're coming in hard. It wouldn't take much to paint the arc on that floor."
Williams: "I've never liked players being able to stand under the basket and take charges. I've always hated that, and that comes from a guy who took a lot of charges in high school. I saw make them stand out there and earn it. That's what I want to see."
Heaton: "I think that would work. I'm one of those guys who is driving in there all the time. For a guy to have to step up more to take that would benefit us guys who drive in the paint all the time. It would force players to learn how to take a charge right."
Schafer: "We take a lot of charges, so I don't mind having that circle out in front. But I do worry: Are you always going to get a charge if you're outside the circle? It's always a bang-bang call already — 90 percent of them are made with the gut. It's such a quick play, sometimes can't tell until you go back and look on tape."
Brown: "That charge call is the hardest call in basketball. It's such a judgement call. I think (the arc) would add some clarity. I think it would help. I'd think officials would want it. It's another line officials have to look at, but it's a lot easier for the official. It takes a portion of the judgment call out of it, which everyone would be a fan of.
Noonan: "I don't think it will come to the high school game. I think our officials do a pretty good job. From an official's perspective, it's one more thing to worry about. Block/charge is always going to be an issue, where everyone disagrees. Not sure if I'm at our level, it will come in."
Michael Mosley, Bloomington boys basketball coach: "A lot of times guys are under the rim. They can't even make a basketball play if they wanted to so I don't see how it counts. I think it will help the quality of our officiating."
Ronnie Jones, veteran Central Illinois official: "I think it makes it easier because we've been doing it on the college level for so long. If that guy is not playing defense (under the basket), he should be penalized."
Bonus free throws
Currently, teams earn a one-and-one opportunity after their opponents' seventh foul in each half.
The new rule would do away with the bonus free throw situation and permit teams to shoot two free throws after the sixth foul in each quarter. Every quarter, the foul count would reset to zero.
It's hoped the new rule allows for more play, increases the pace of play and reduces the amount of time spent marching to the free throw line.
"I do think that has some merit," Gibson said. "I've been to games where somebody has committed enough fouls by the first half of the first quarter for their opponent to be in the bonus and it can really make the rest of that half long."
Resetting the foul count each quarter would reduce the frustration fans and coaches feel when the foul count becomes lopsided, Gibson believes.
Binkley: "That would be hard to keep track of. It's hard now. How many times do you see it at a game when the officials aren't sure if a team is in the bonus or not? It might clean the game up a little bit, but it might not. If you have six fouls a quarter, you're going to foul away. We foul. We foul a lot. Give us six fouls and it might not be pretty. The idea is to get it cleaned up and for it to be more fluid. I've always said, give each kid four fouls. Then you're not going to see someone playing with three fouls in the first quarter.
Williams: "I'd be OK with that. I like that. If you're trying to chase and come back, that changes the whole strategy. I really like that one.
Heaton: That's a good idea. Once teams get one foul in a half and you get late in the second quarter, they just start fouling. I think six a quarter would be good. Teams that are fouling all the time — it would benefit the opponents more."
Brown: "I do like that. You're trying to get the flow of the game going instead of a free throw shooting contest. It forces more action. I've coached in games my team has been in the bonus, or opponents have been, by the end of third quarter, and it really cramped how aggressive you can play in fourth. I coach because I want to see flow in the game. I don't care to see free throws. The bulk of a coach's time is spent on Xs and Os, not , 'Let's execute these free throws.'"
Noonan: "I haven't heard a lot for that at the high school level, but I have heard it discussed with the women's game. Personally, I'd like that. We have so many games now where it's a free throw contest down the stretch. It'll improve pace of play, make for more possessions and fewer free throws — that's a good things. Some games it feels like we're shooting free throws half the time we're out there."
Mosley: "That takes away from the quality of action, allowing kids to know they can be extremely aggressive. The object is to defend without fouling."
Brian Cupples, Normal West boys basketball coach: "We've been a poor free throw shooting team the past couple years. It might help us."
---
From the archives: State basketball champions through the years
Decatur High School 1931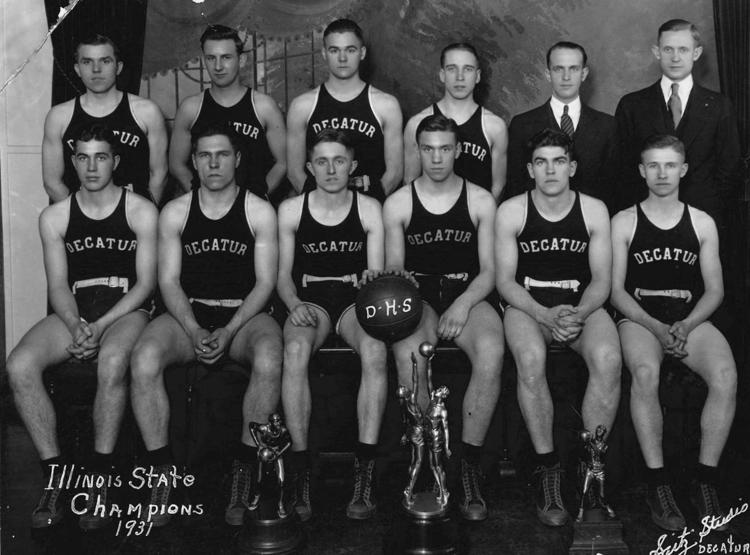 Decatur High School 1936 reunion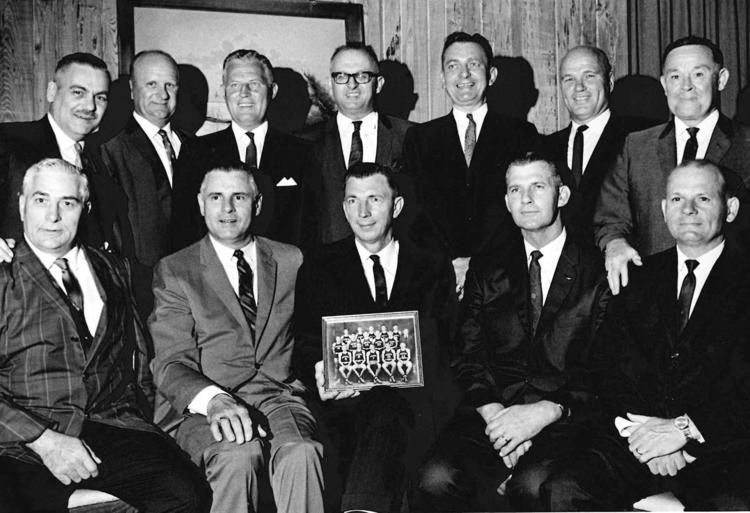 Decatur High School 1936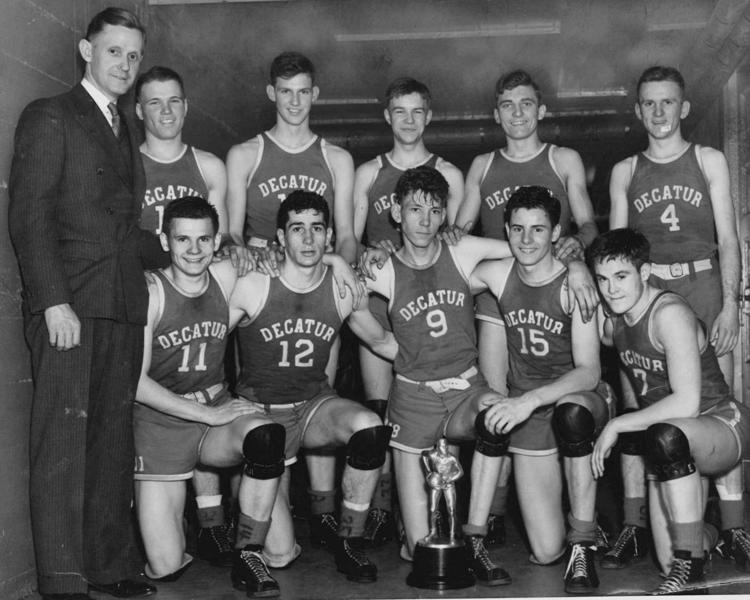 Decatur High School versus Danville High School
Decatur High School 1945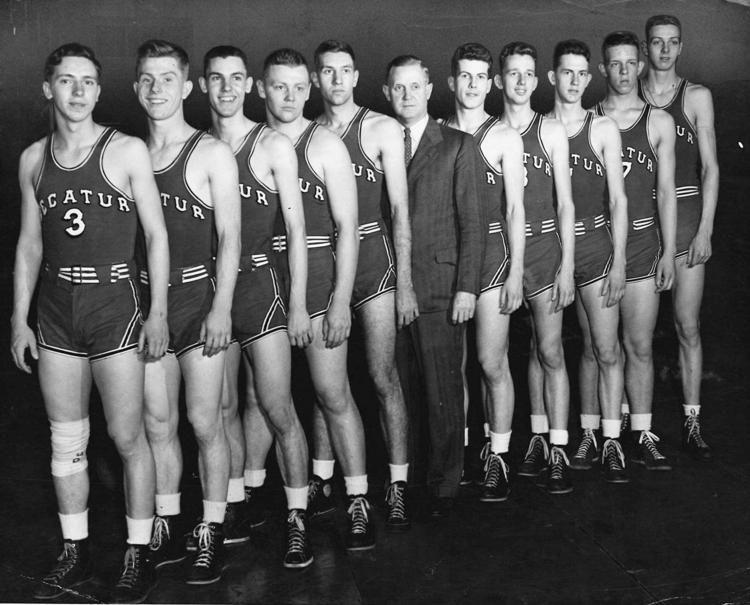 Eisenhower High School 1976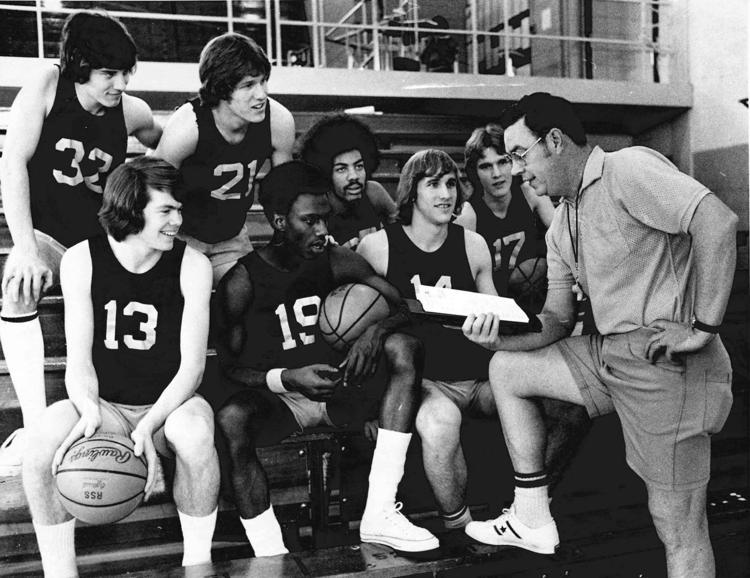 Mount Pulaski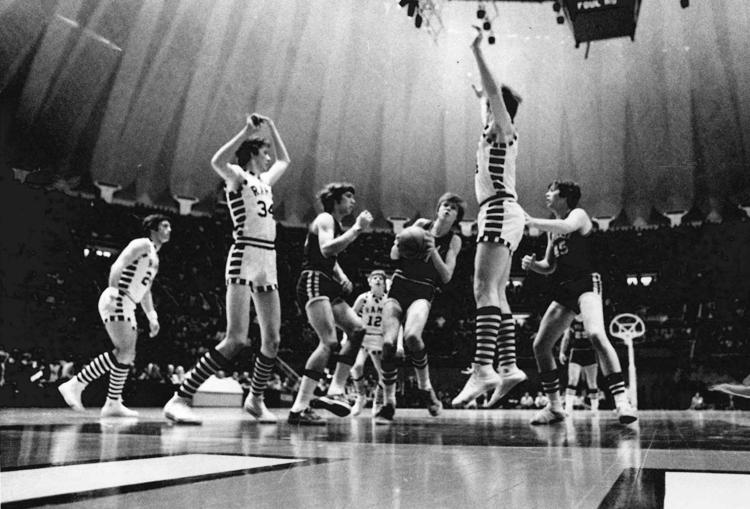 St. Teresa High School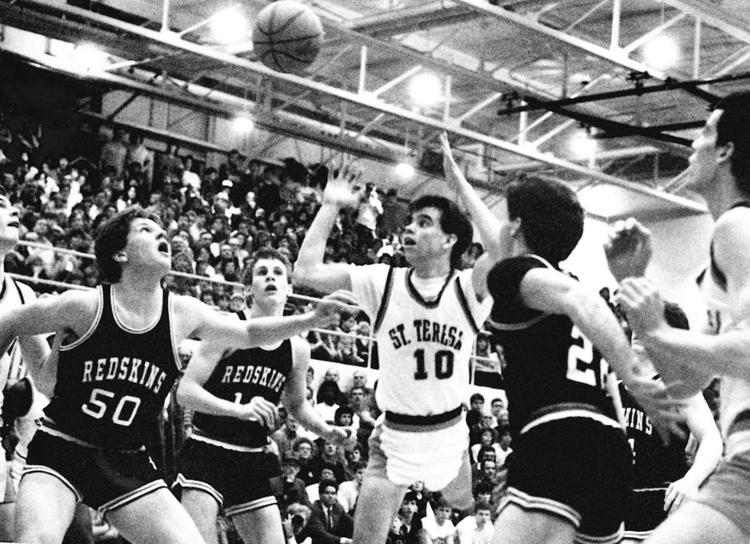 Teutopolis High School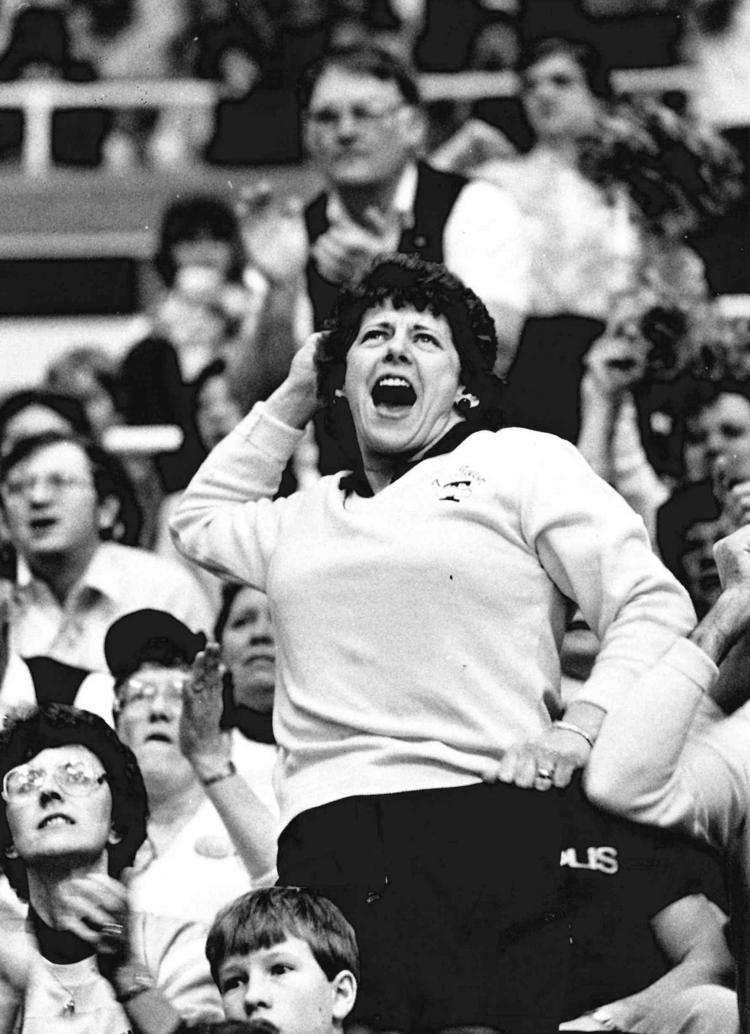 Pana High School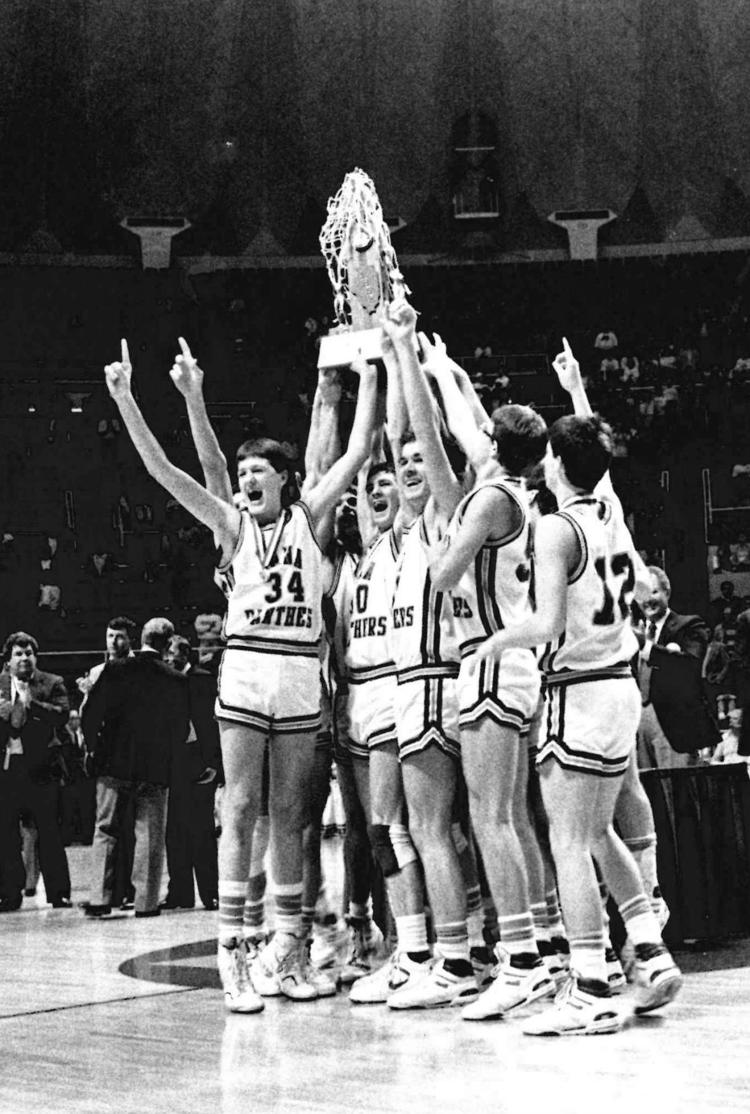 Findlay High School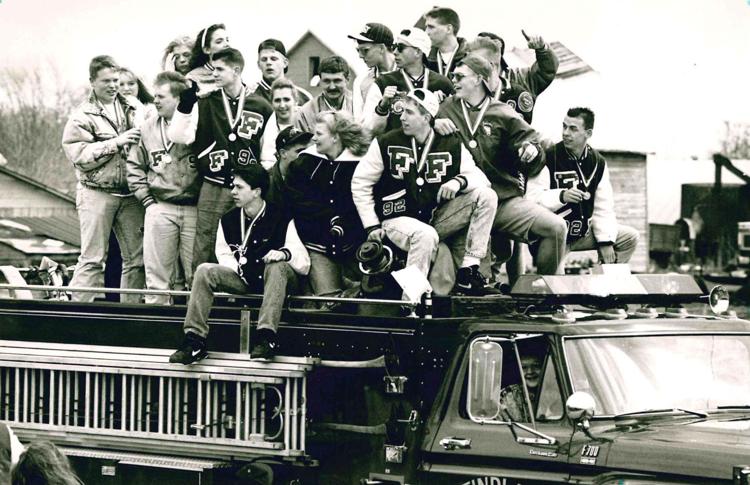 Meridian High School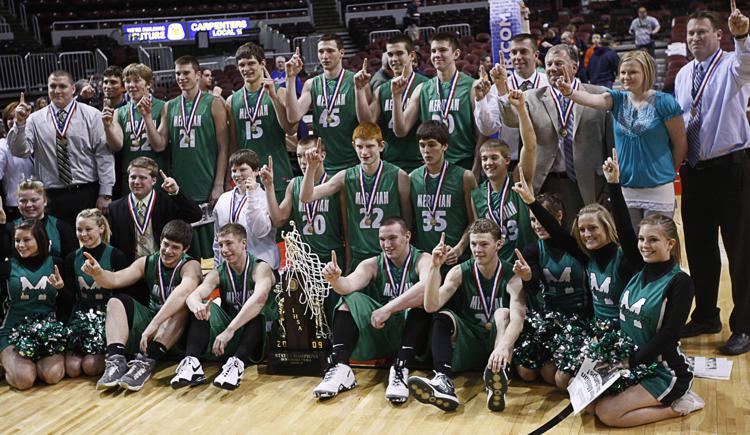 Meridian High School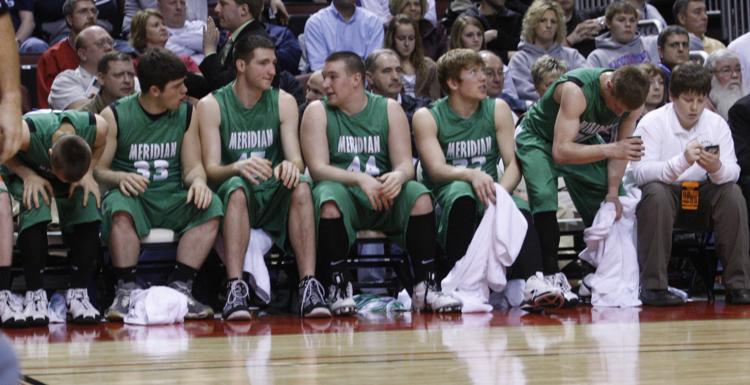 Sullivan High School