MOWEAQUA — All Tony Nika wanted to do was to spread the defense out, to clear up a little bit of the lane for a path to the hoop.
What Nika, Tri-City/Sangamon Valley's girls basketball coach, got was an extended possession that drained nearly three minutes off the clock in the fourth quarter while taking possessions out of St. Teresa's hands and putting those possessions in the pockets of the Tornadoes.
The possession only counted for two points, officially, but the play shortened the game, turned a 12-point lead into a 14-point lead and helped TCSV (17-3) to a 43-27 win on Saturday in the girls basketball Macon County Tournament at Central A&M High School.
"They were starting to get frustrated and started to take it in," Sturdy said. "We were like, we don't need foul trouble. We were going to pull it out and make them come guard us because we thought that they couldn't. We pulled it out and got wide-open layups. Sarah Finley just showed up so big. She was down there ready to finish and it was great."
Finley had to stay ready. She had a breakout tournament for the Tornadoes, but this play was a play of focus. After nearly three minutes, she didn't break. She hopped from one block to the opposite, always staying ready in case Sturdy whipped a pass to her — she missed those kinds of passes from Sturdy early in the year. Finley was ready on Saturday. She knew Sturdy wasn't coughing up the possession; she's come to find out that turnovers don't just manifest themselves when Sturdy is dribbling.
"I had to stay focused the whole time," Finley said. "Just hopping back and forth, just having to get open, always staying on the opposite block. Once I got that and saw Addison (Newbon) was up top, it was in. I was ready."
Said Sturdy: "She was ready. She never looked away. She knew that even though we were dribbling out here for one minute, eventually we were going to get it in for the dump down and she was ready."
Meanwhile, Nika watched, partially in awe. He's 27 years old and knows well enough that Ashlyn Sturdy's don't just walk into the gym. If he gets another player like her, he said, that will be a surprise.
You have free articles remaining.
"There are faster kids, and faster players in this tournament, but there's no one quicker at handling the ball and more crafty than her," Nika said. "It's hard to get the ball away from her. You can run a trap, and she reads it really well. She'll get rid of it and go get it right back. She's a once-in-a-lifetime player. I'm 27 years old and I don't know if I'll have this the rest of my career."
It wasn't Nika's plan to run out the clock, but it stretched St. Teresa's defense from sideline to sideline and Sturdy drove to the lane and kicked out shots. Allison Campbell hit three second-half 3-pointers after missing all of her 3-point attempts in Thursday's semifinal win against Central A&M. 
"We weren't stalling, but it's like, if we're going to run time, we'll run time." Nika said. "It's kind of a benefit. ... Then after that it's like, 'Let's keep doing it because we can run out some clock and we can get good shots.'"
St. Teresa wouldn't budge in the first half against the Bulldogs. Junior forward Addison Newbon stepped out to hit 3-pointers, danced around defenders in the post and delivered 11 of her 17 points in the first half. TCSV led 21-18 at halftime after Finley, a freshman, had an old-fashioned three-point play with less than a minute left to play. From there, the Tornadoes' clamped down on defense and allowed St. Teresa to score just nine points in the second half.
"They do a good job of draining the clock," St. Teresa coach Andrea Dorsey said, "when you don't have a shot clock, this isn't college, and you've got to play defense for a minute and a half; if you have one miscue — you can play 60 or 70 seconds of good defense and you have one miscue. In the first half it didn't hurt us, then (Campbell) got hot and that was what blew the game open. She hit a couple 3s, then we get a little panicky on offense and we start forcing it in, we get tentative and we're not looking for our shot."
It's the second straight season the Tornadoes have beaten the Bulldogs (13-5) in the championship game and the third championship in four seasons for TCSV. Sturdy finished with 16 points, five steals, six assists,and six rebounds and Finley scored 13 points and had five rebounds. That production, combined with Campbell's nine points and 12 rebounds from sophomore Rebecca Moxley sealed the game.
"It's just incredible," Sturdy said. "I can't complain too much. I mean, four out of four would have been great. It's crazy to be able to play for three titles and win them all.
---
PHOTOS: TCSV wins second straight girls basketball Macon County Tournament
GALLERY-MaconCountyFinals-001-011220.JPG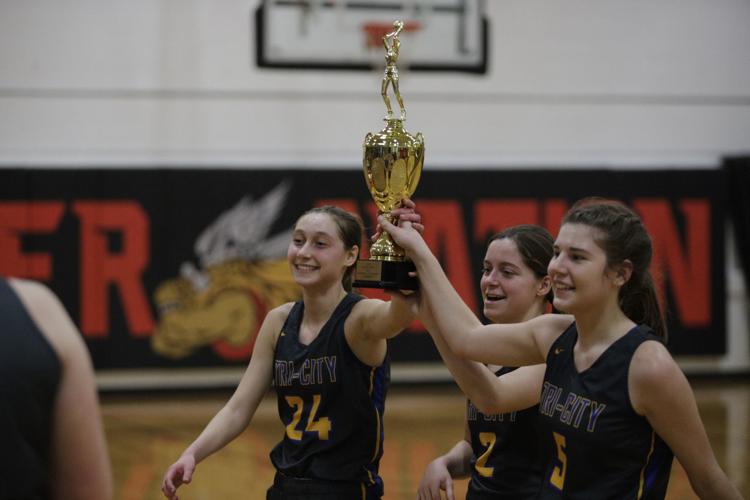 GALLERY-MaconCountyFinals-002-011220.JPG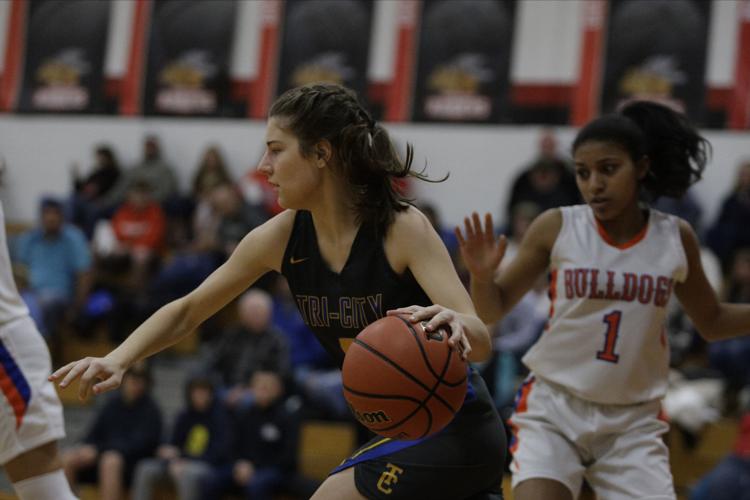 GALLERY-MaconCountyFinals-003-011220.JPG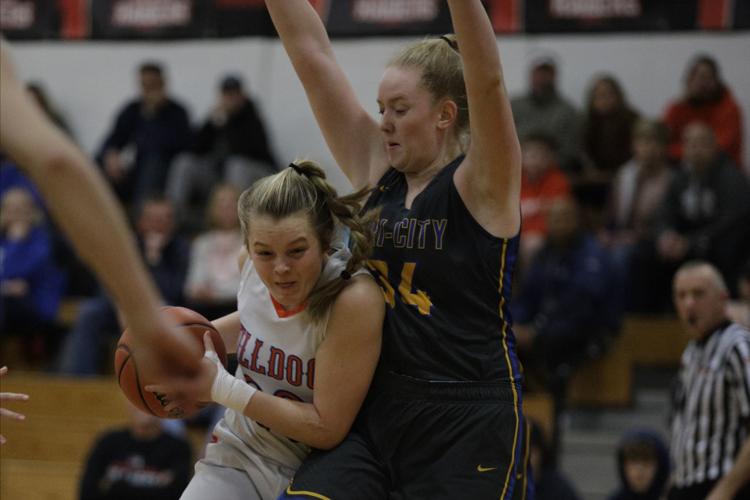 GALLERY-MaconCountyFinals-004-011220.JPG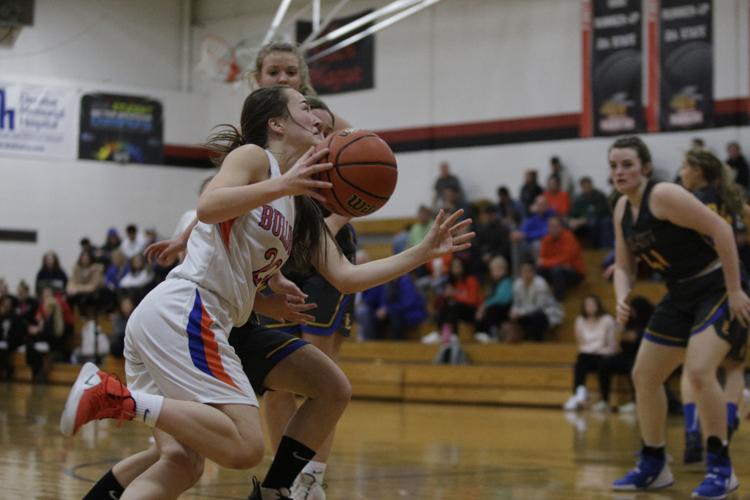 GALLERY-MaconCountyFinals-005-011220.JPG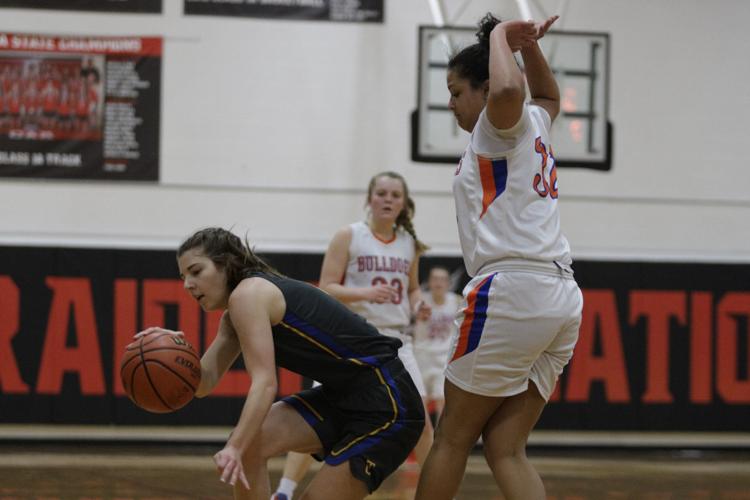 GALLERY-MaconCountyFinals-006-011220.JPG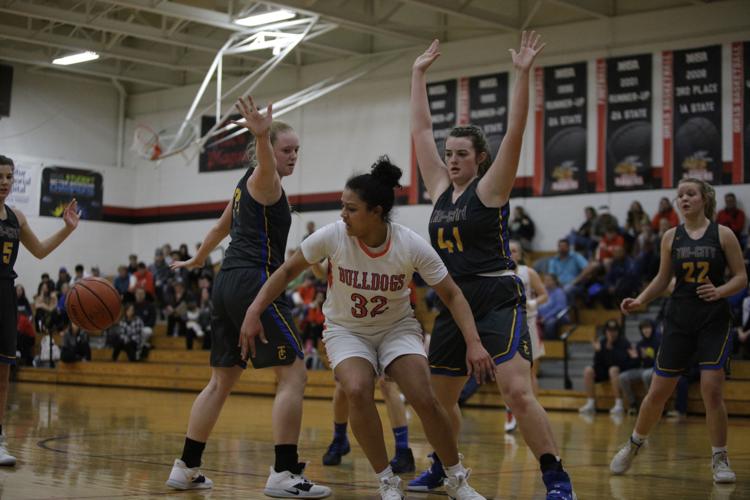 GALLERY-MaconCountyFinals-007-011220.JPG
GALLERY-MaconCountyFinals-008-011220.JPG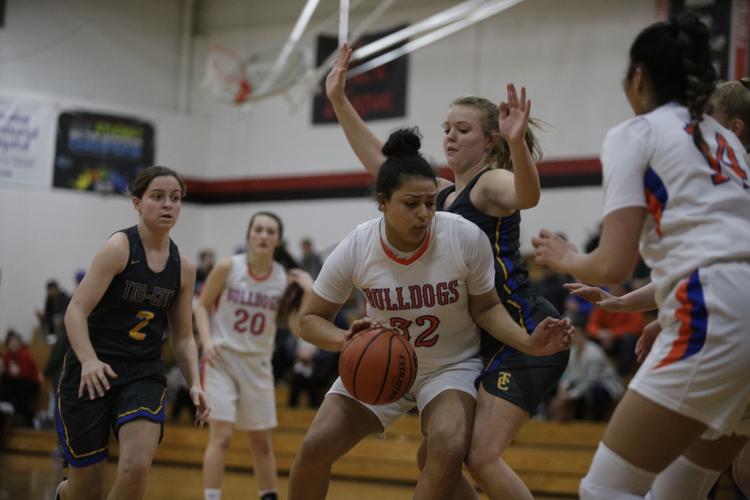 GALLERY-MaconCountyFinals-009-011220.JPG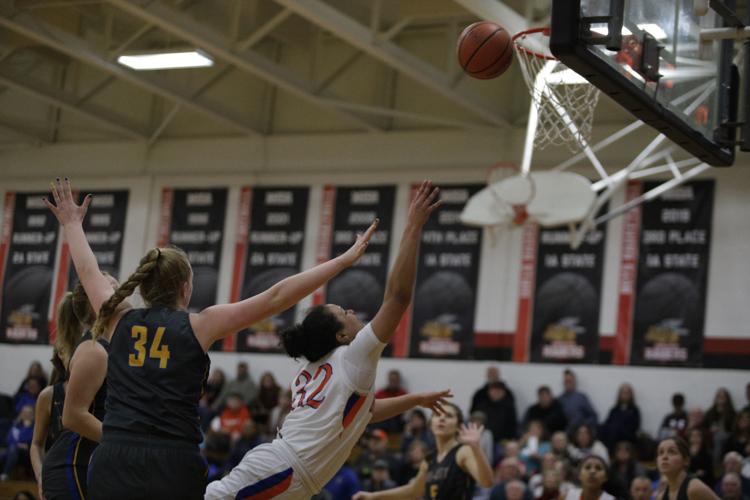 GALLERY-MaconCountyFinals-010-011220.JPG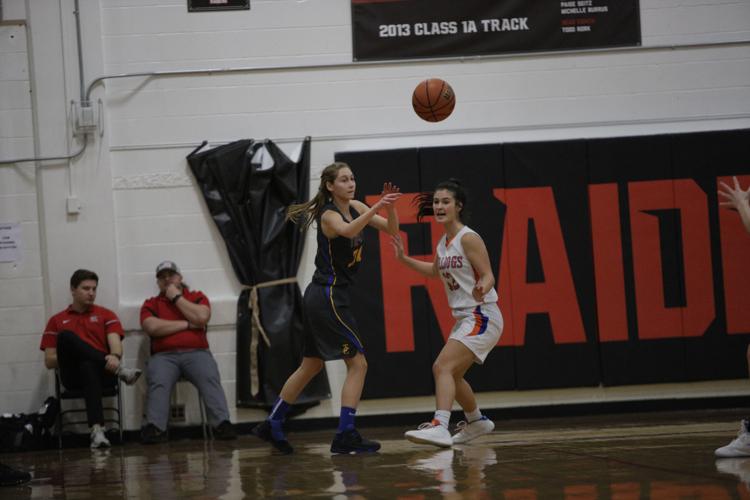 GALLERY-MaconCountyFinals-011-011220.JPG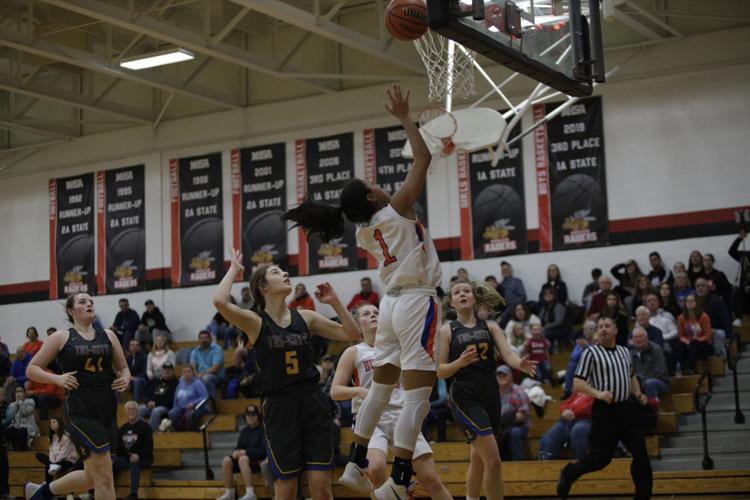 GALLERY-MaconCountyFinals-012-011220.JPG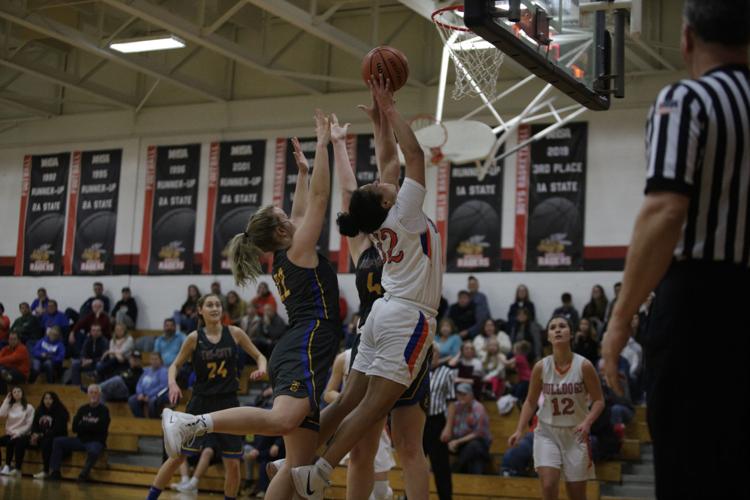 GALLERY-MaconCountyFinals-013-011220.JPG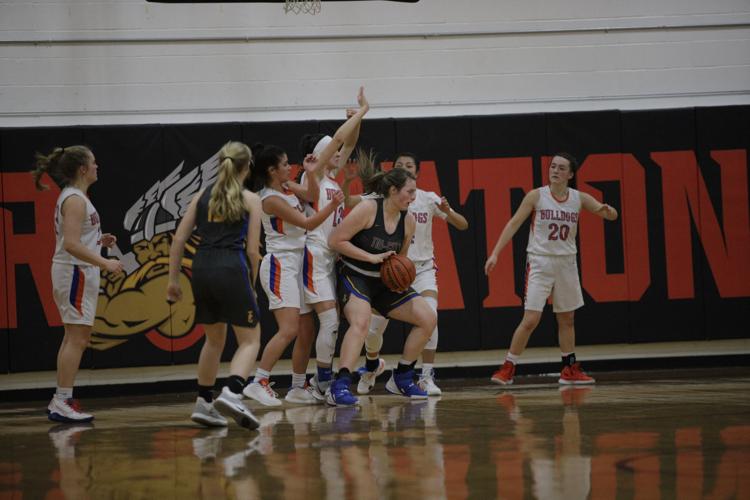 GALLERY-MaconCountyFinals-014-011220.JPG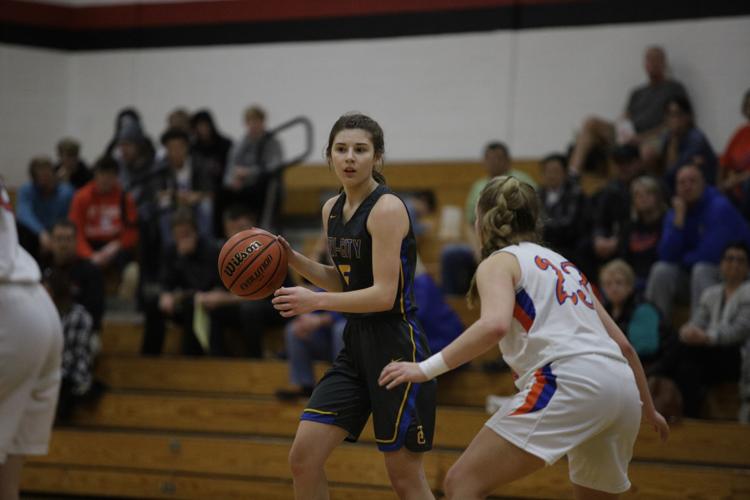 GALLERY-MaconCountyFinals-015-011220.JPG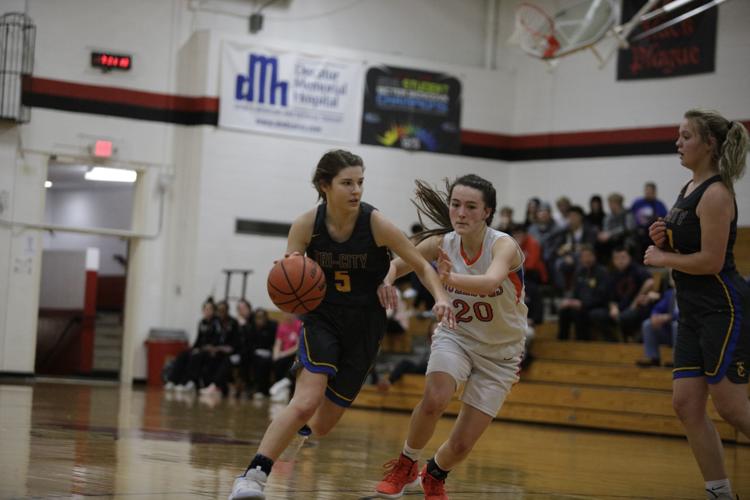 GALLERY-MaconCountyFinals-016-011220.JPG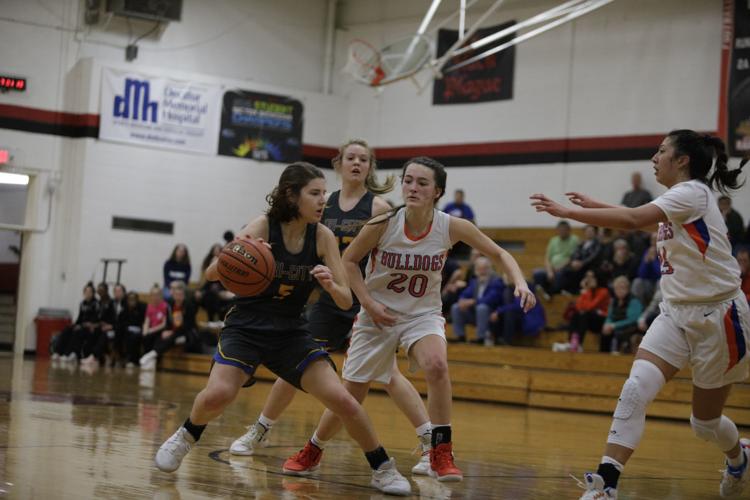 GALLERY-MaconCountyFinals-017-011220.JPG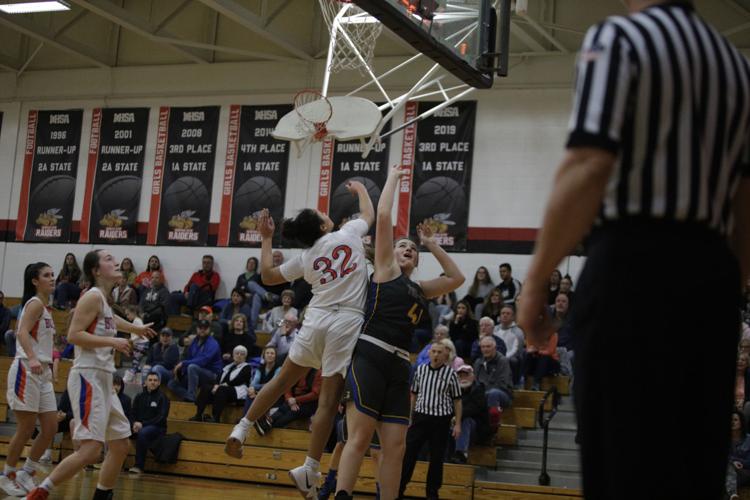 GALLERY-MaconCountyFinals-018-011220.JPG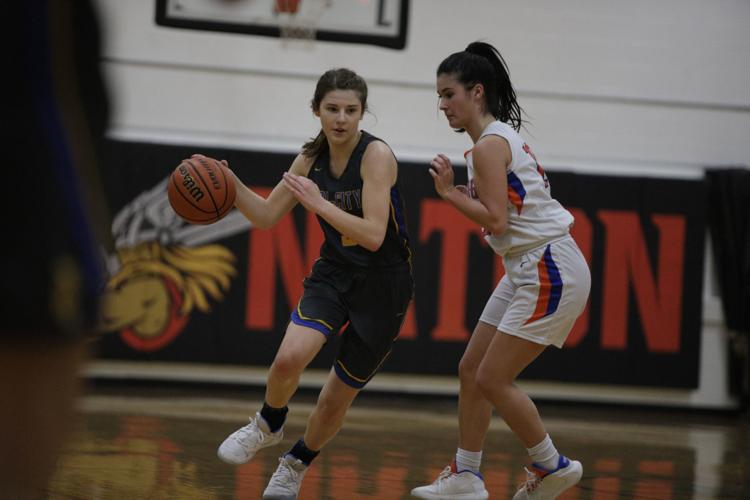 GALLERY-MaconCountyFinals-019-011220.JPG
Contact Joey Wagner at (217) 421-6970. Follow him on Twitter: @mrwagner25