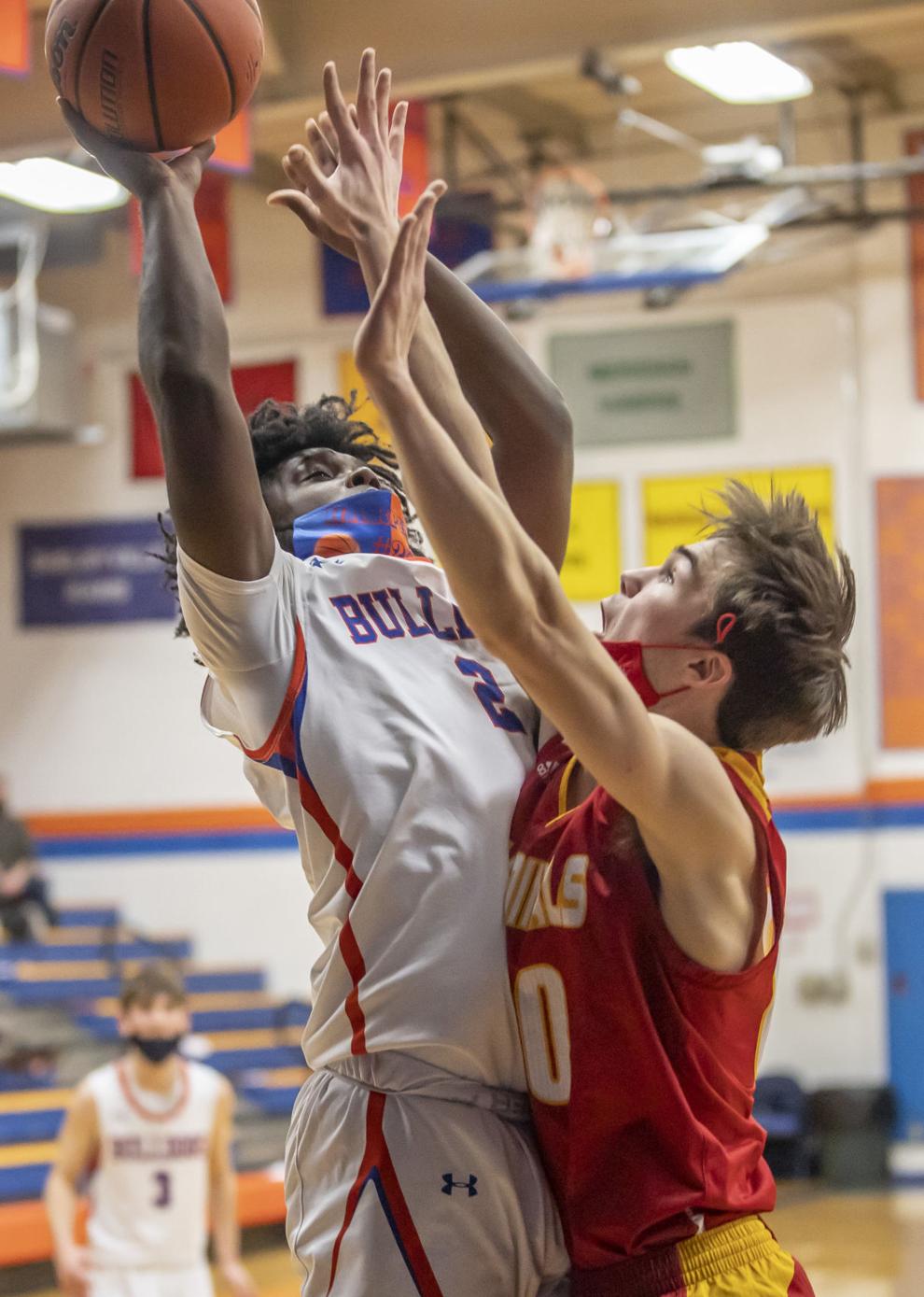 "I was having fun and I loved the competition. I felt a lot of energy and it felt good to play how I used to play at Robertson Charter," Harper said. "It reminded me of when I was in eighth grade. I just do what I can to help the team. I think I am an energy bringer and a dominator in the paint."
St. Teresa head coach Tom Noonansaid he has big expectations for Harper as he picks up more varsity playing time.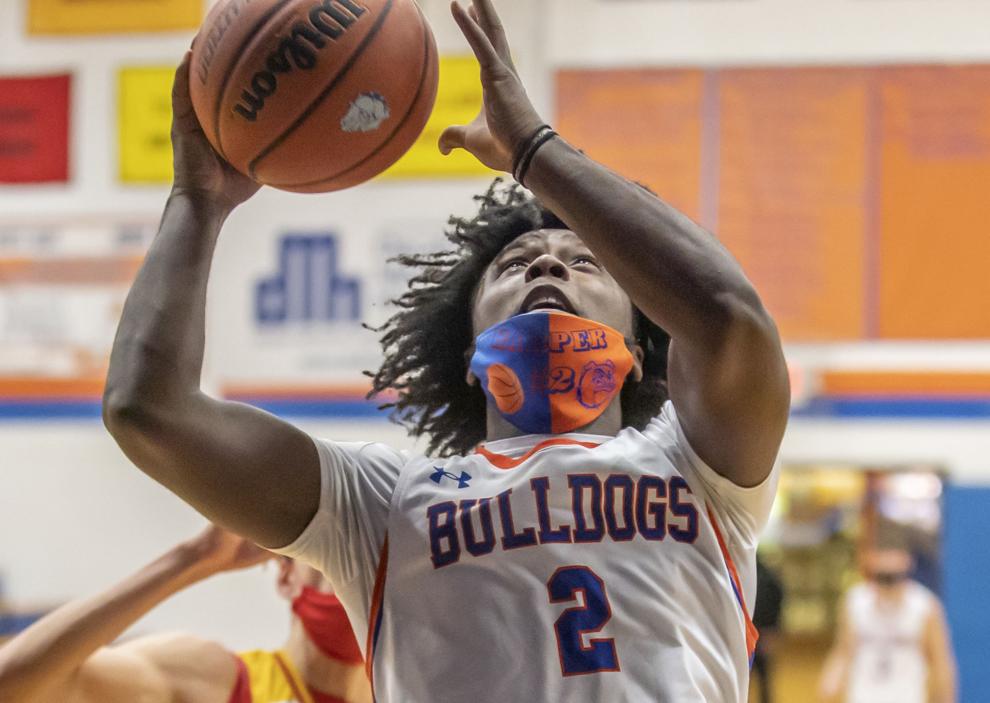 "We expect him to rebound well and finish around the rim. As a sophomore, he changes the game," Noonan said. "He immediately changed the game with his energy (against Warrensburg). As he gets more comfortable at the varsity level, I think he has a really really bright future."
The Bulldogs (3-1, 2-0 CIC) could have anyone on the roster step forward on any given night. In the Bulldogs' 71-60 win over Maroa on Saturday, it was senior Tim Schmidt who led with 18 points and Hayes scored 17. Hayes scored 10 points in the third quarter and Schmidt was rock solid from the line, making 8-of-10 attempts, all in the fourth quarter. Hayes scored 20 in the season opener against Clinton.
"I think of our team as solid but inexperienced. A lot of guys who were playing last year, their roles have changed," Noonan said. "We are getting a lot better. I think that with the growth we have seen in just three weeks, at the end (of the season) we could be a a really fun spot."
There were only 25 St. Teresa fans in attendance against Warrensburg, but Hayes was calling for them to cheer louder. From across the court, he was inspiring his socially distanced teammates on the bench to get more rowdy.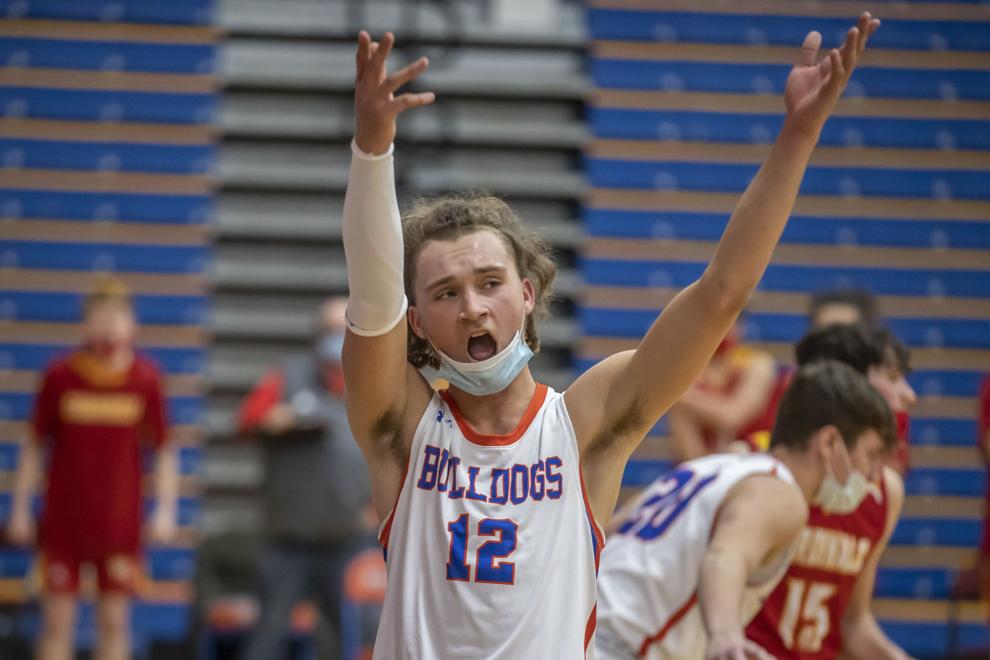 "He's got a passion for the game. That's one of the key things — we want guys who have a passion for the game," Noonan said. "He is a do-it-all guy and he wants the team to win. He's a hungry guy on the boards and you can hear him talking all over the court. That's what I absolutely love about him. He is one of our emotional leaders and our energy leaders and he's going to stabilize us as we go forward."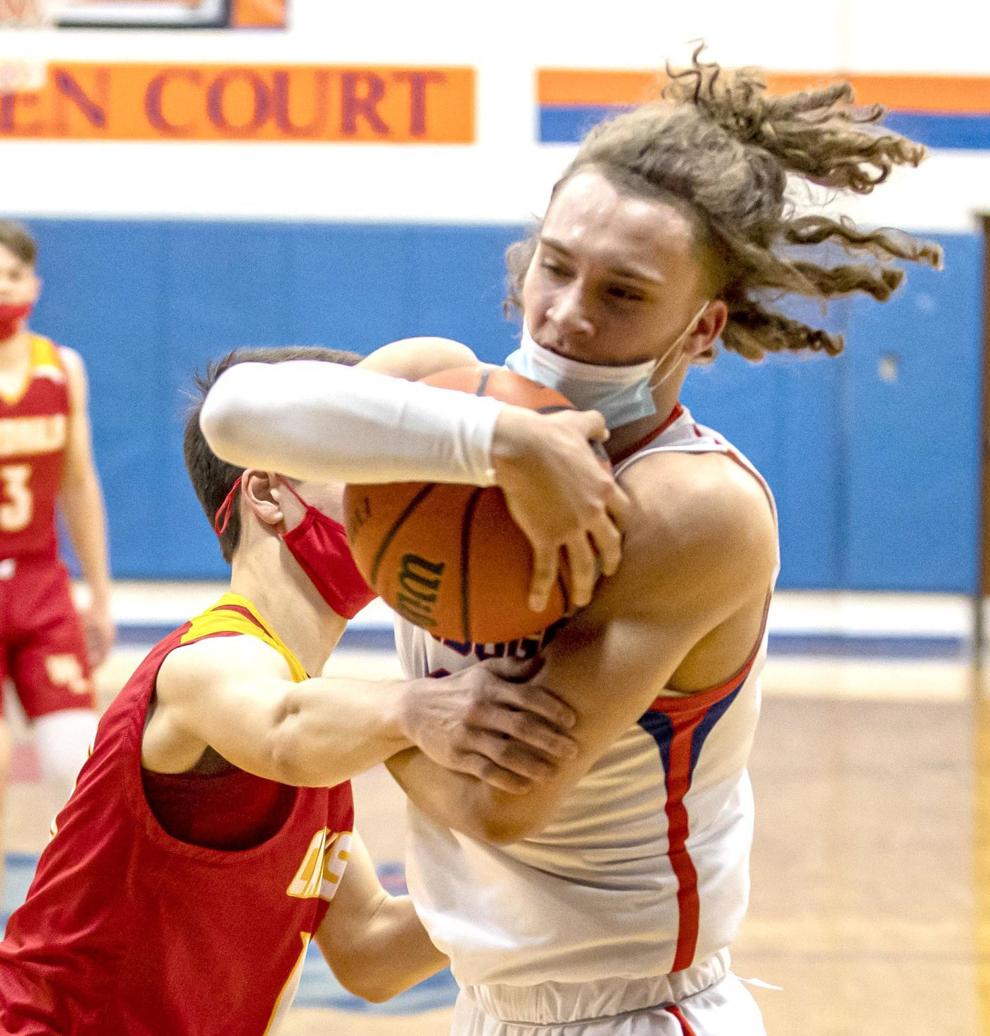 For Harper, Hayes is his brother under the basket and he and Tapscott create opportunities for each other. 
"Zahki is another bulldozer down in the paint. He is the energy star for the team and he helps out a lot. When he and I are down in the paint, it is like Yao Ming and Shaq," Harper said. "Sammy spreads the floor a lot. He makes it so when I get it in the paint they have to double me or worry about him. If they help out (on me), I'm kicking out and he is more than likely to make it."
"We have been friends for a while and I've known him since he was three. It was fun to play against him. It was a great game," Tapscott said. "(This season) it is me, Tim Schmidt and Chord Miller (as seniors) and we are just getting the team ready for every single game."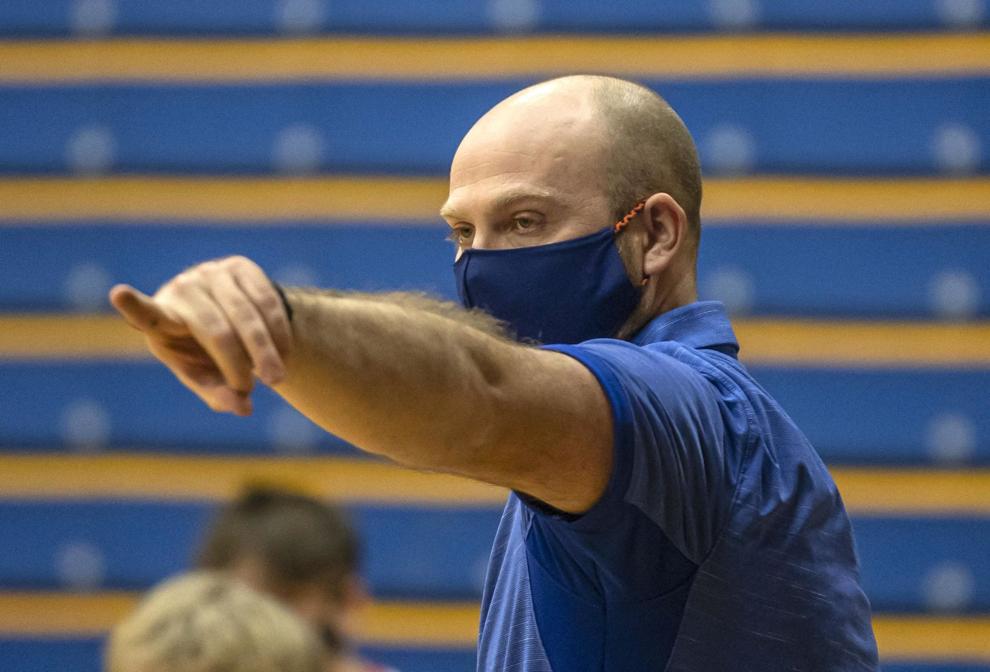 "We stayed calm and we practiced it a lot, to stay calm, bring the energy and have a good response. We did very well with that in coming back," Harper said. "If we bring more intensity and more energy to practice, we will continue to grow and get better and everything will keep moving forward for us."
---
1 St Teresa WL 68 021921.JPG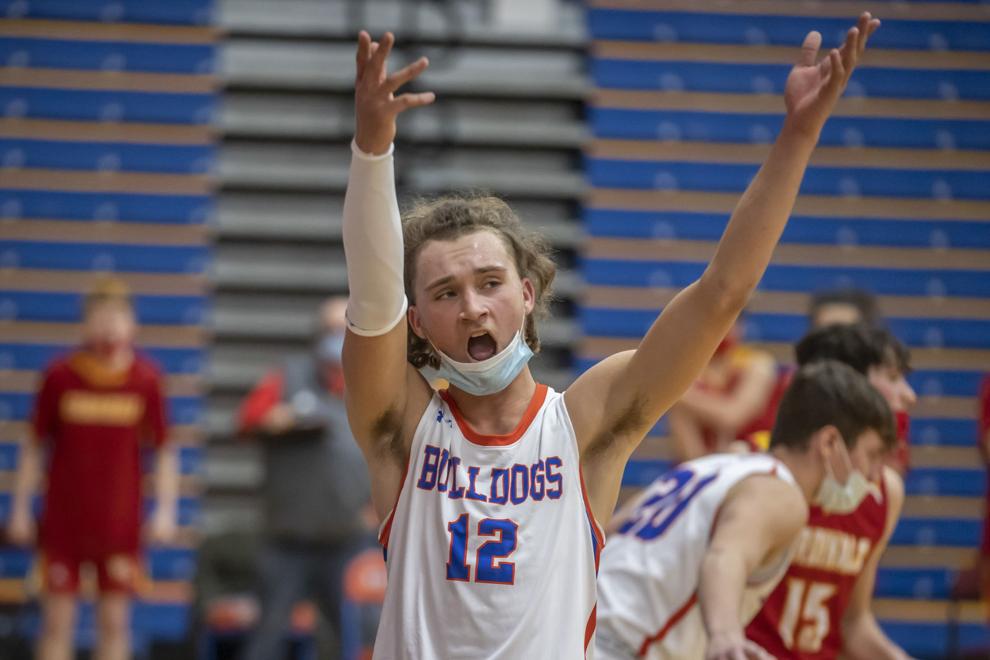 St Teresa WL 1 021921.JPG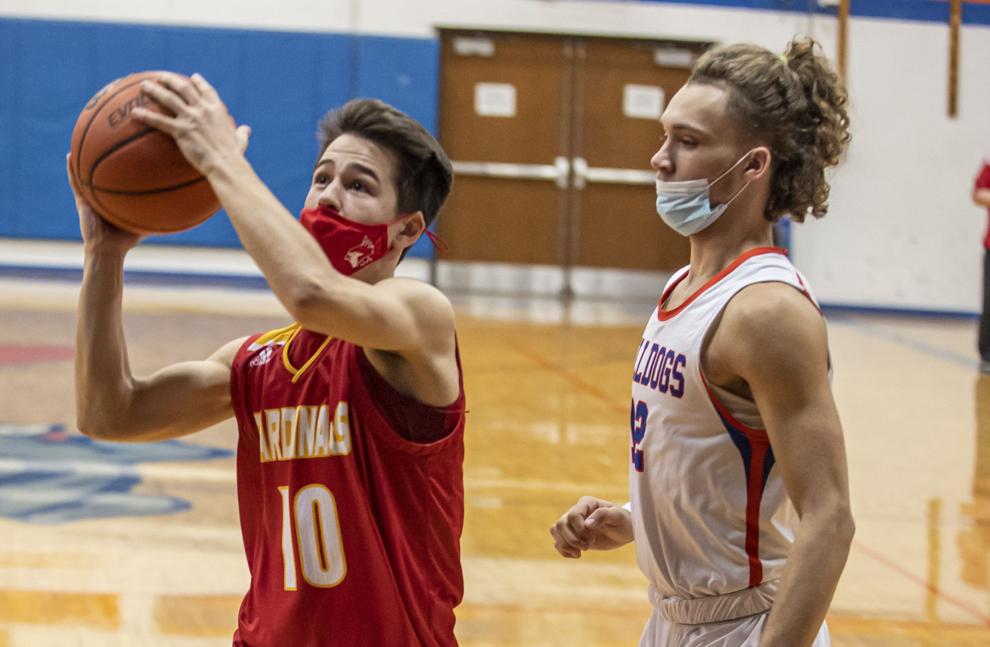 St Teresa WL 2 021921.JPG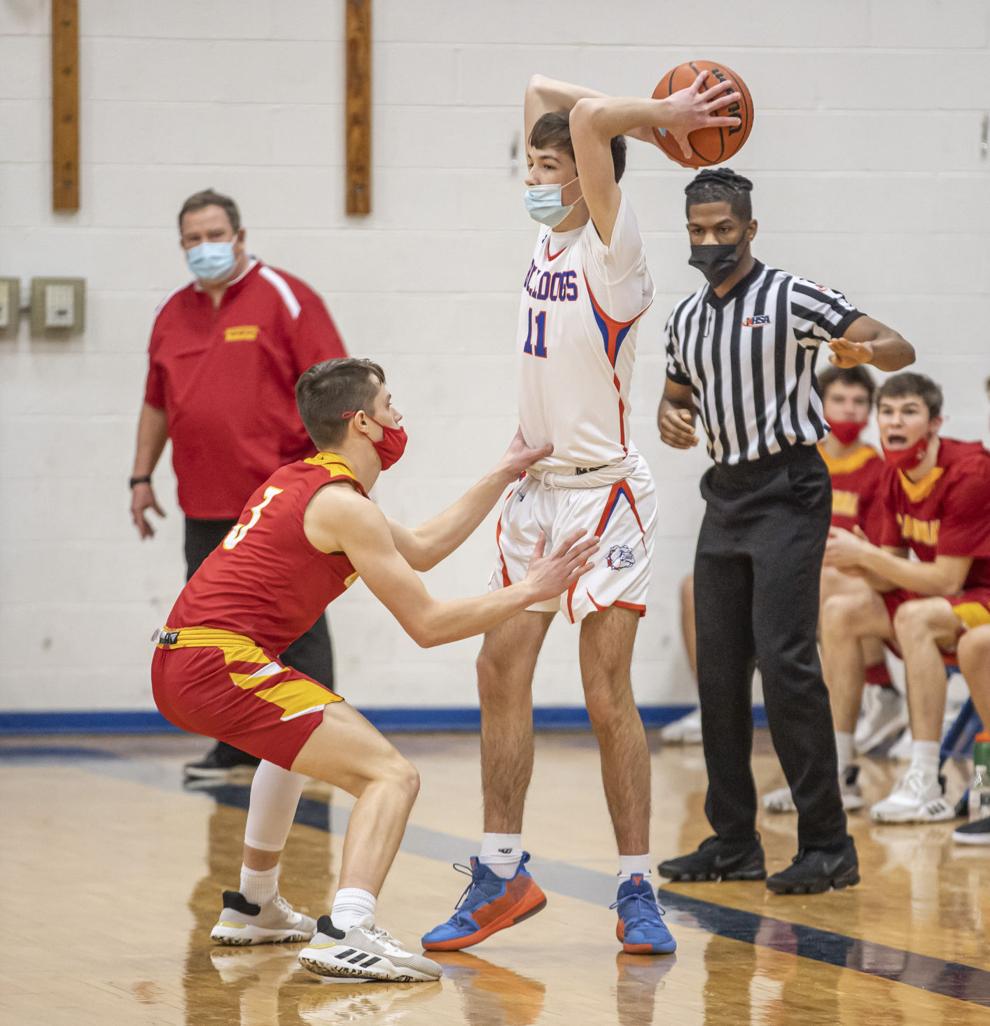 St Teresa WL 3 021921.JPG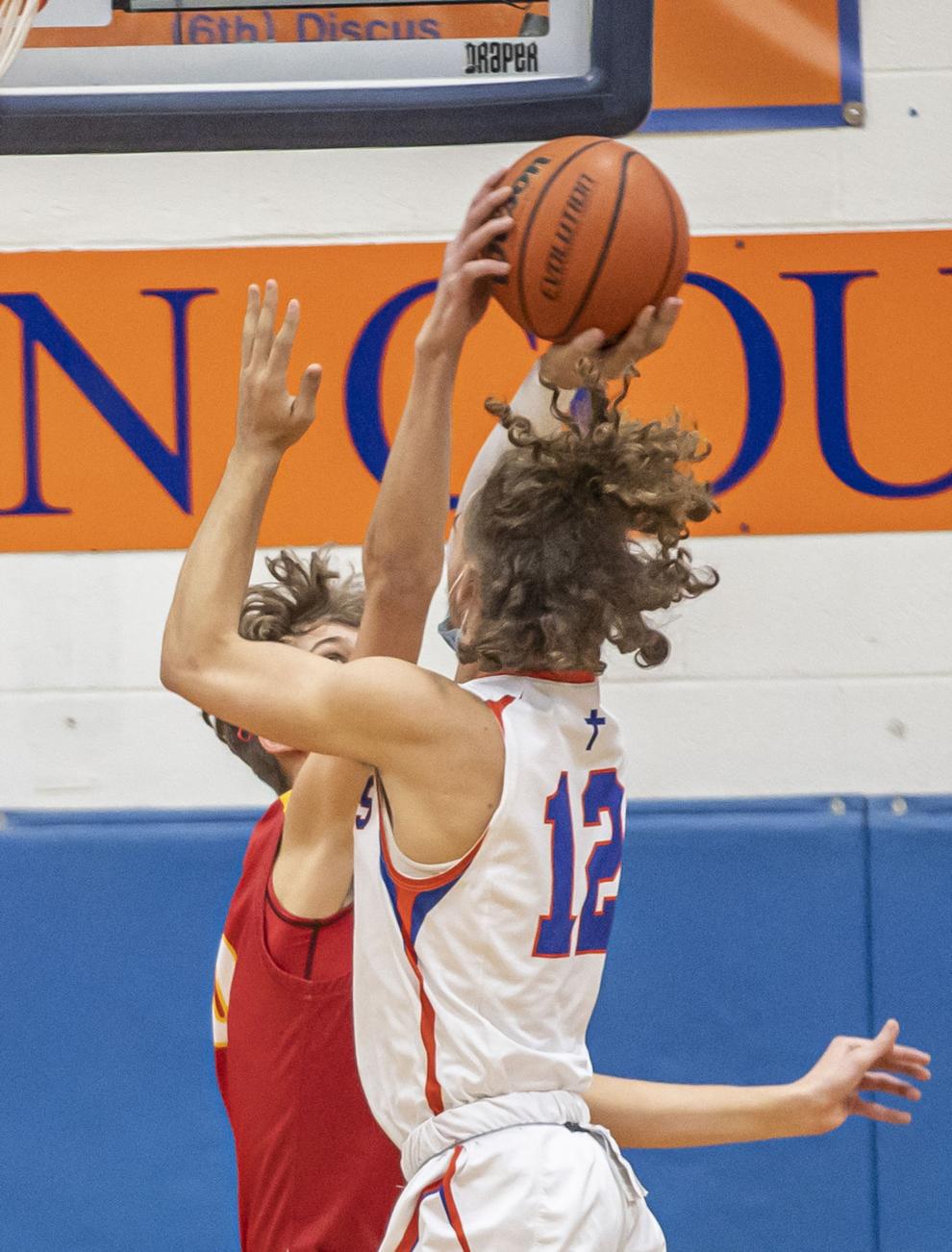 St Teresa WL 4 021921.JPG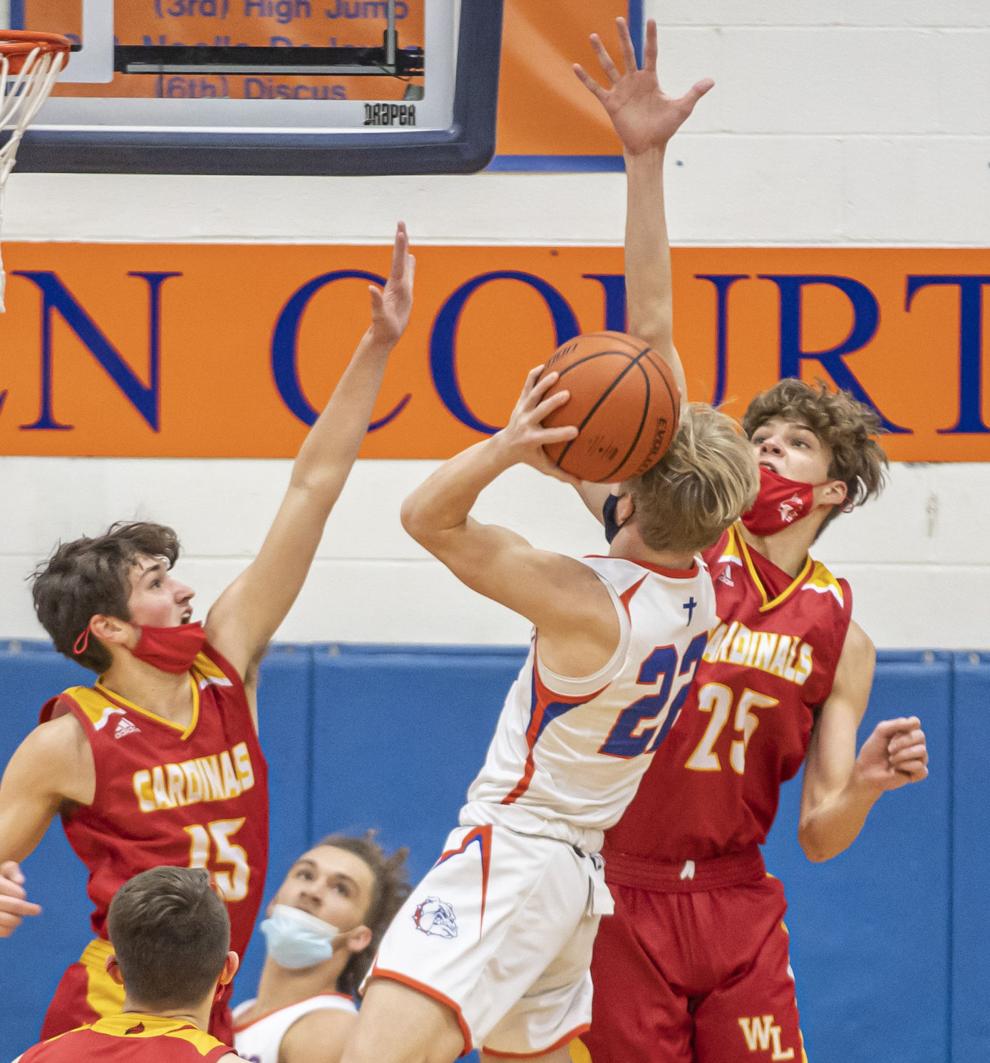 St Teresa WL 5 021921.JPG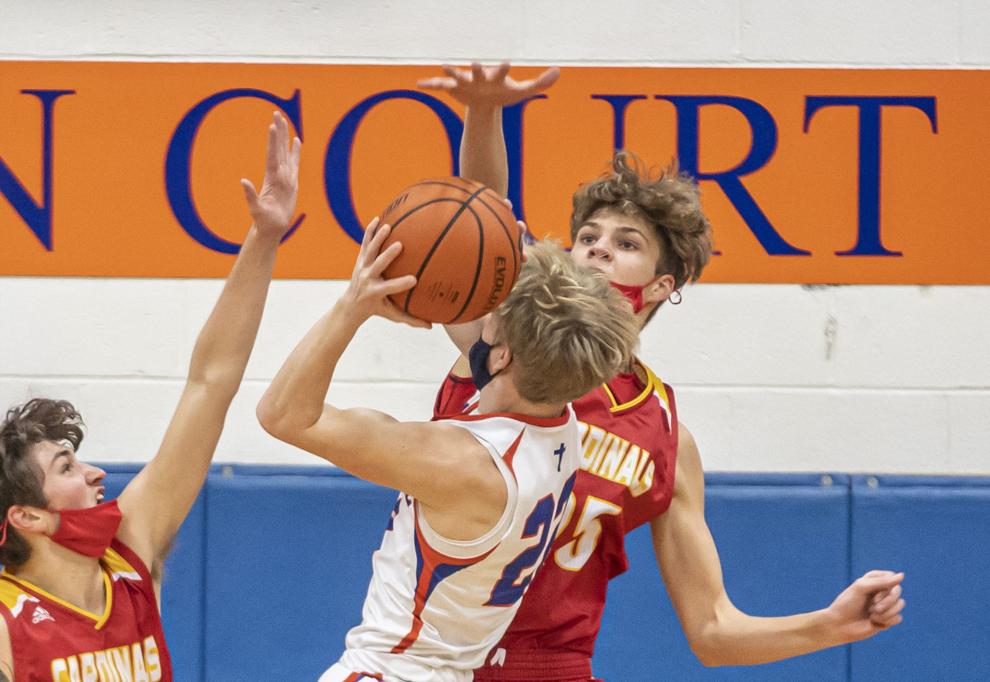 St Teresa WL 6 021921.JPG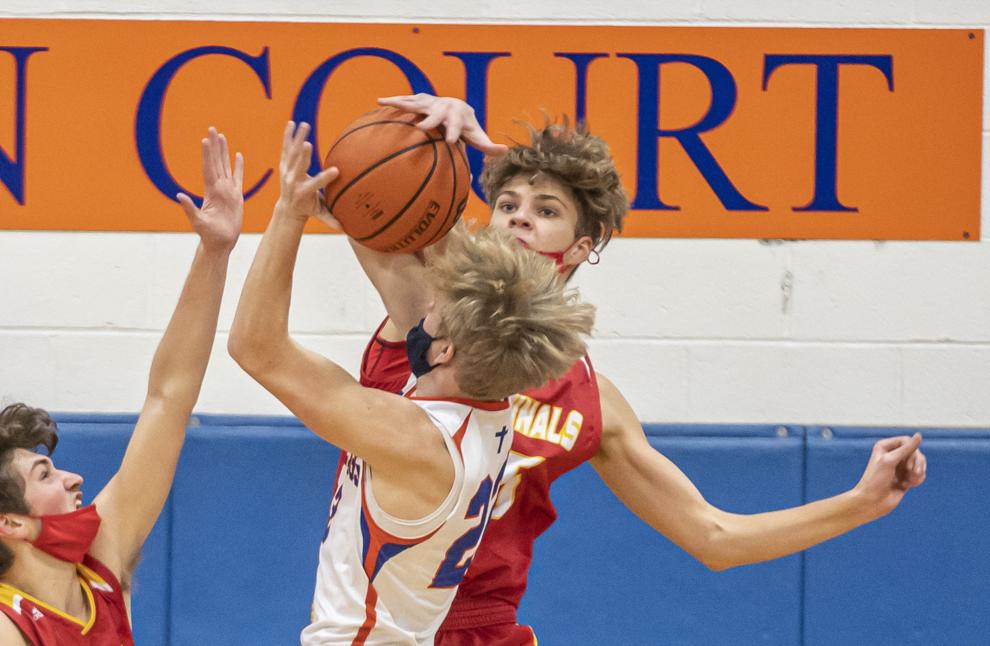 St Teresa WL 7 021921.JPG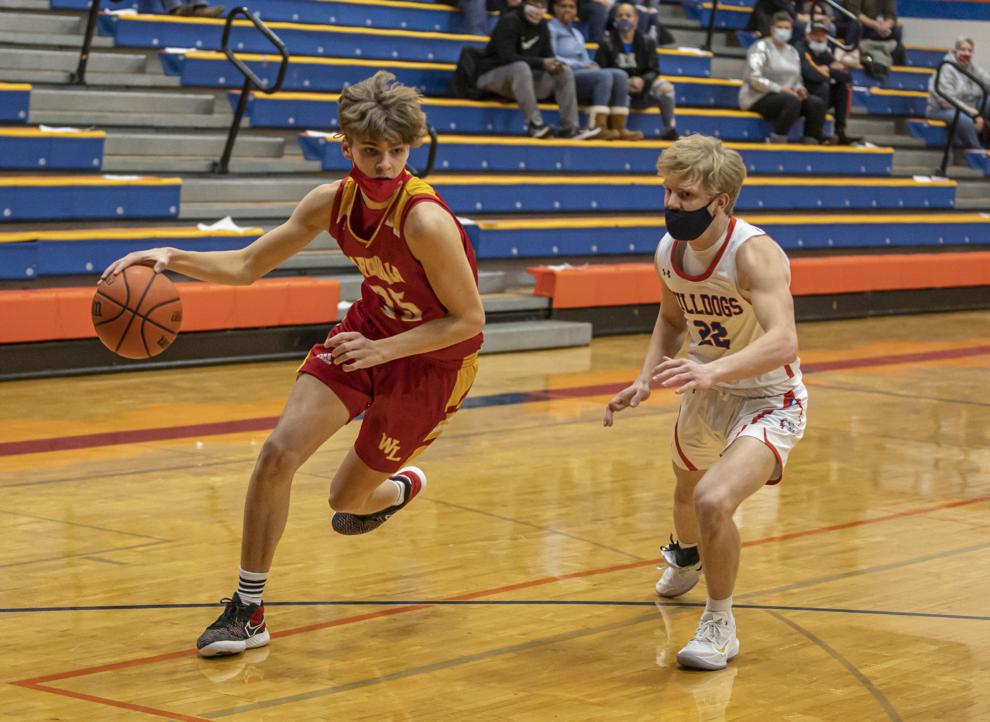 St Teresa WL 8 021921.JPG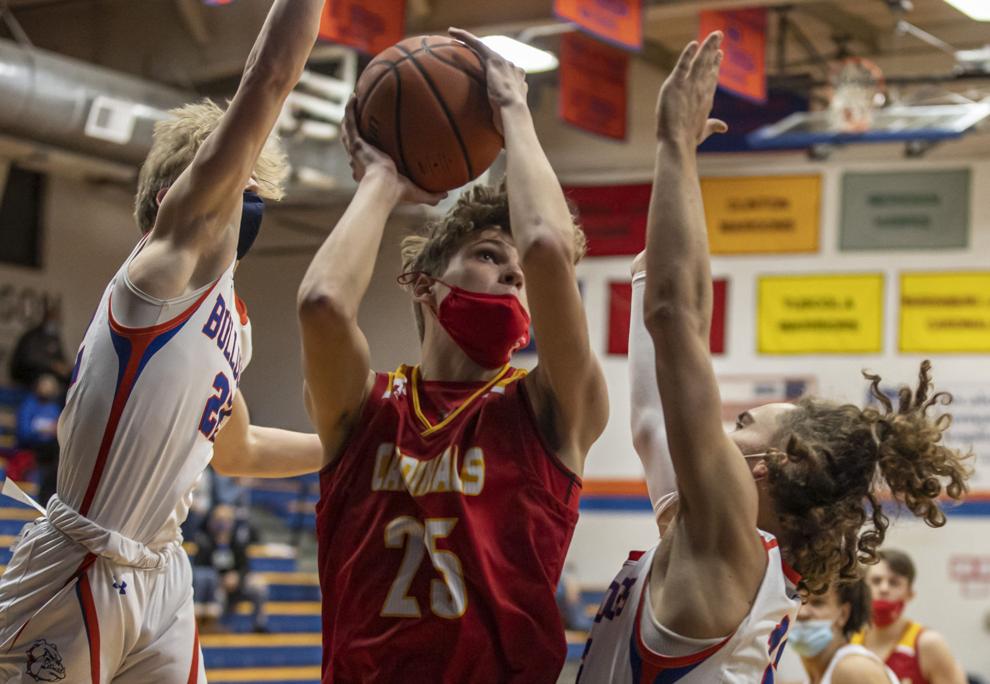 St Teresa WL 9 021921.JPG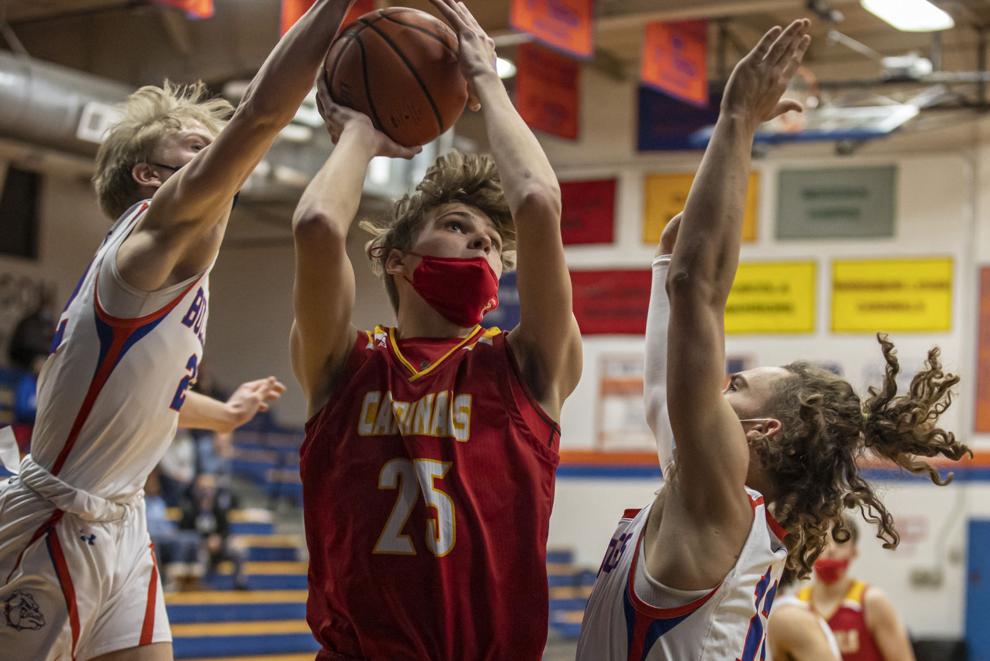 St Teresa WL 10 021921.JPG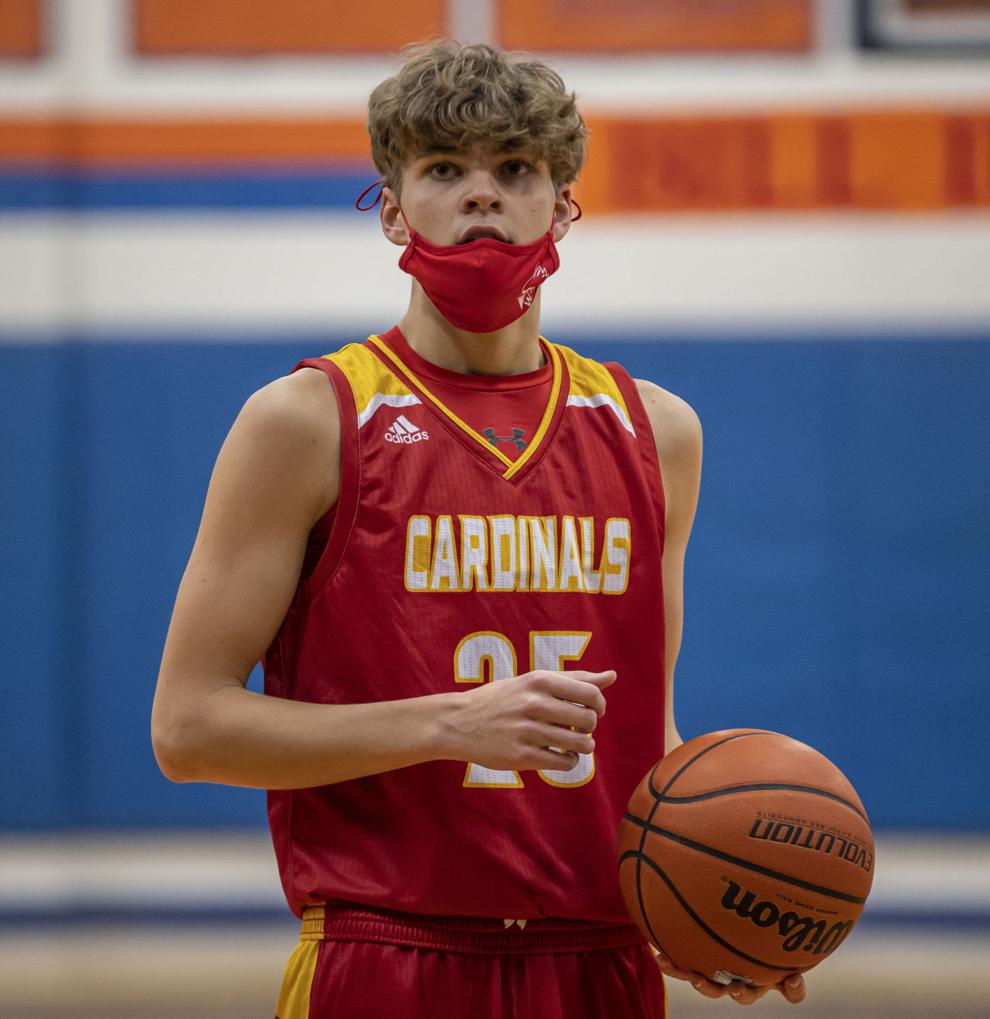 St Teresa WL 11 021921.JPG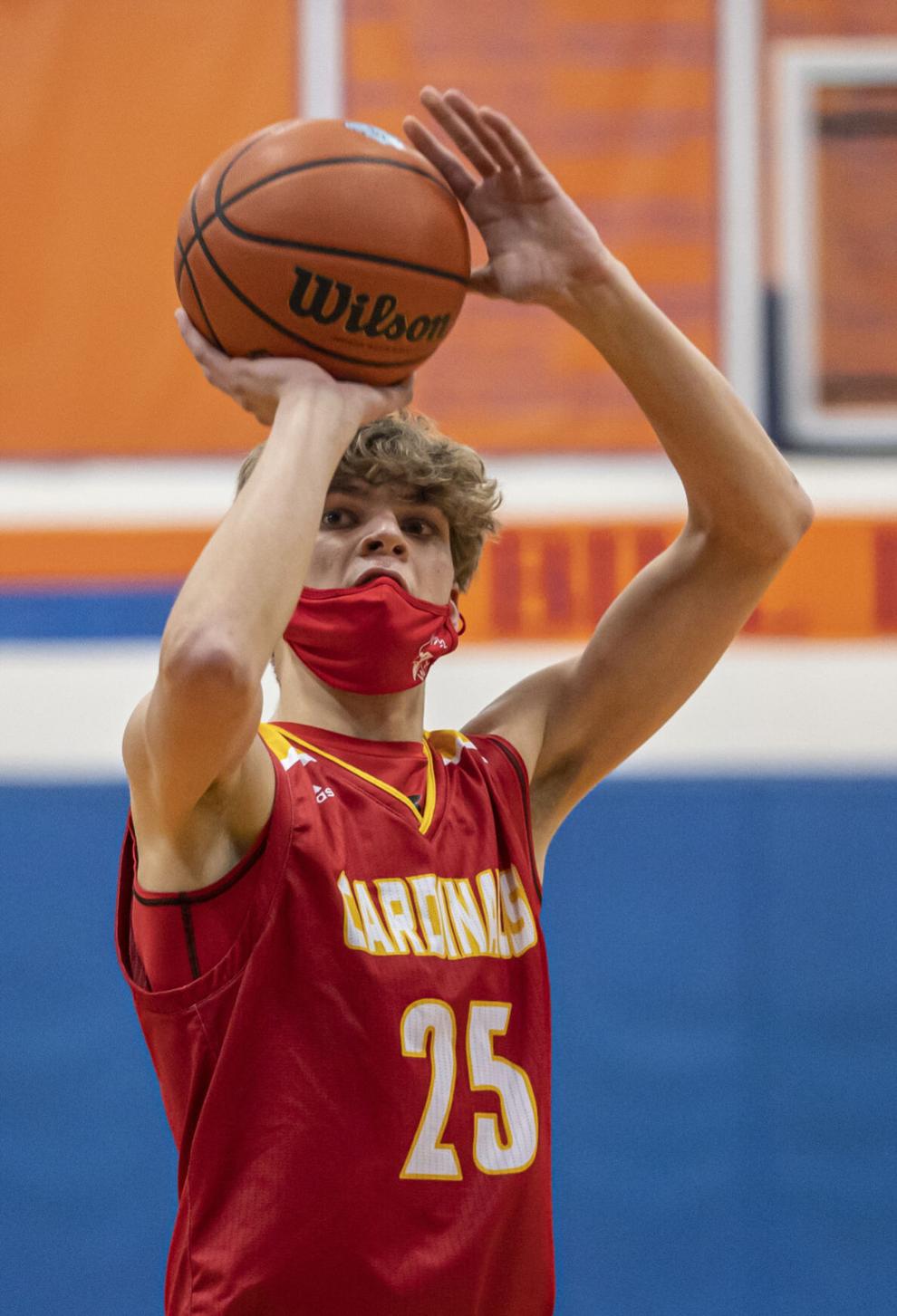 St Teresa WL 12 021921.JPG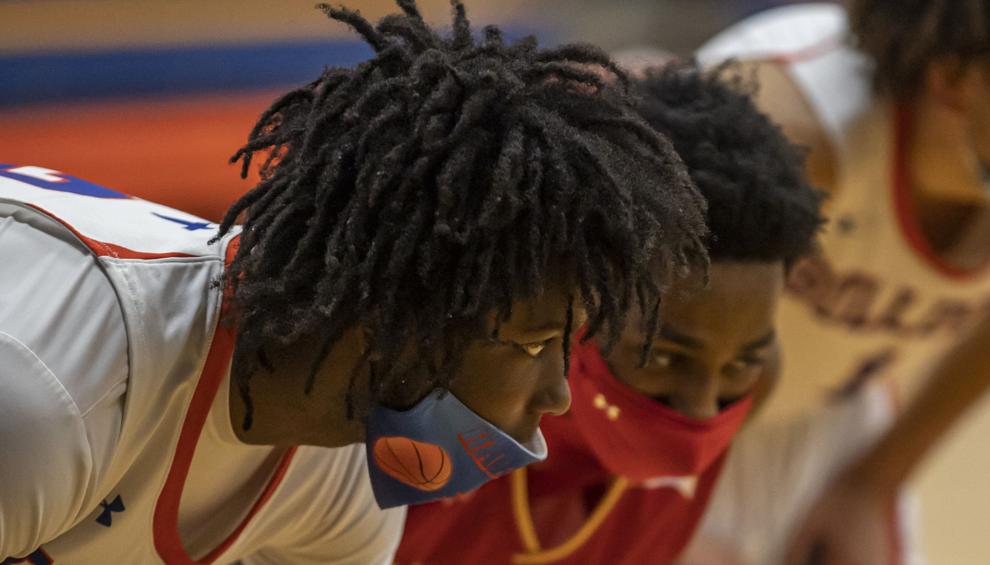 St Teresa WL 13 021921.JPG
St Teresa WL 14 021921.JPG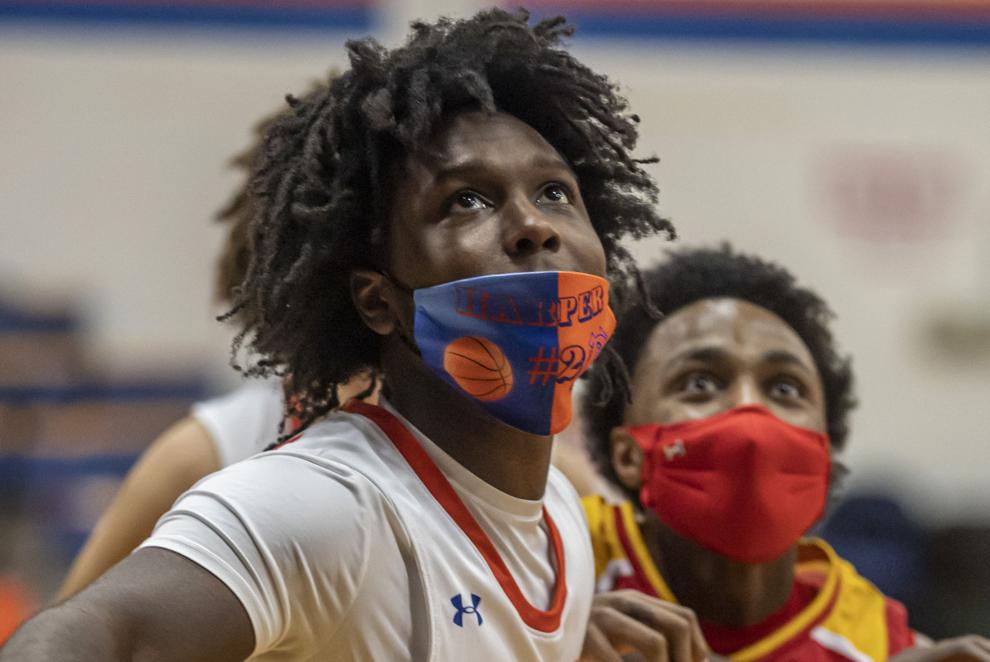 St Teresa WL 15 021921.JPG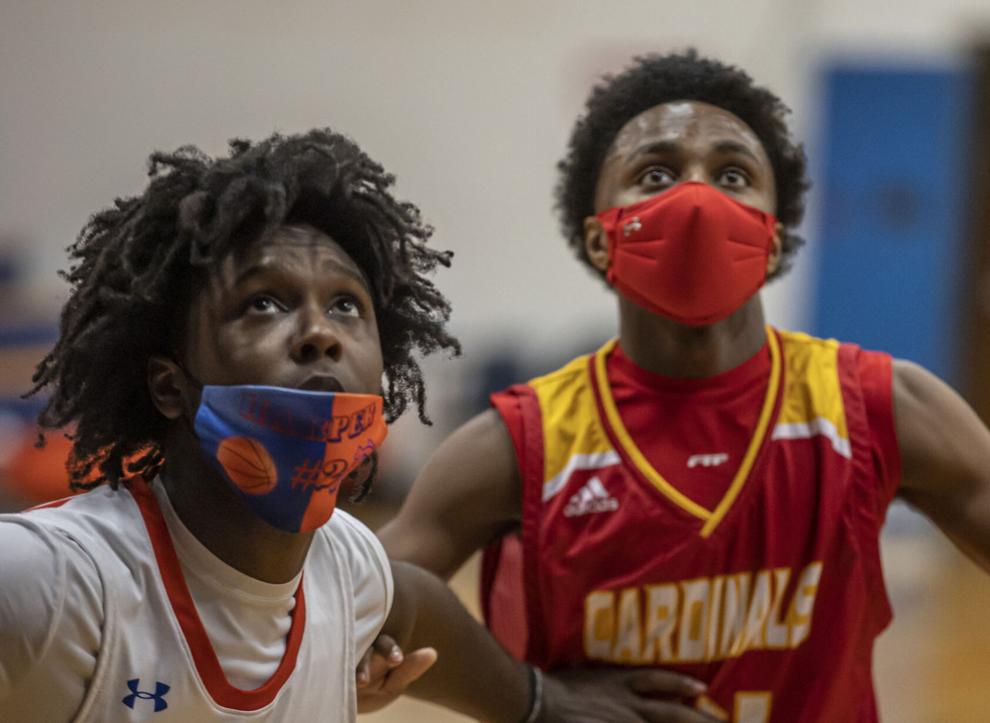 St Teresa WL 16 021921.JPG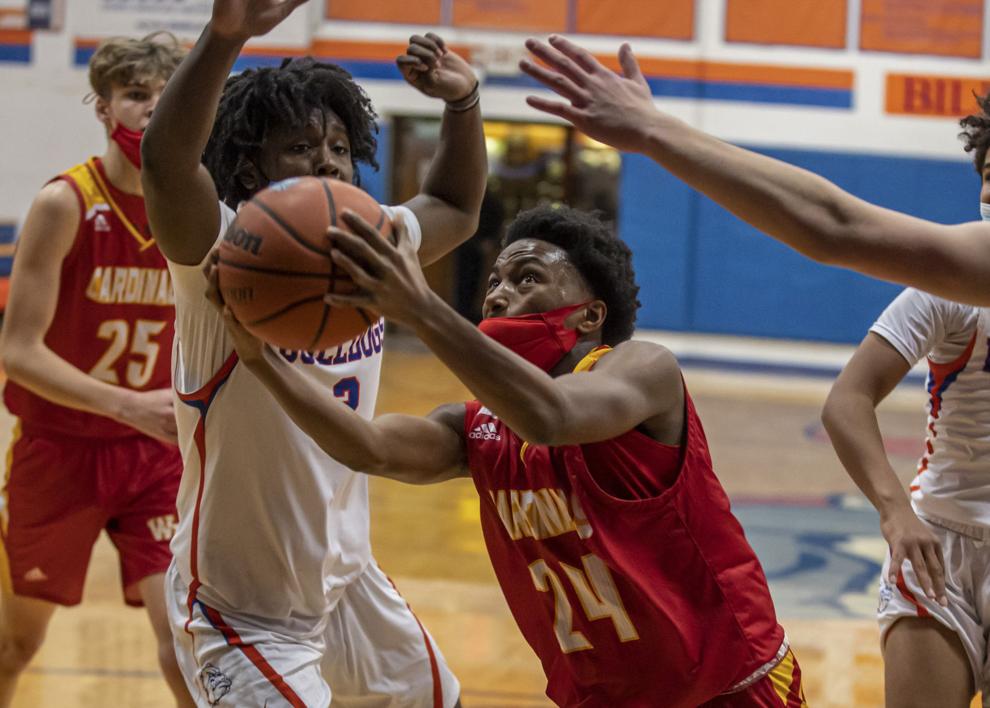 St Teresa WL 17 021921.JPG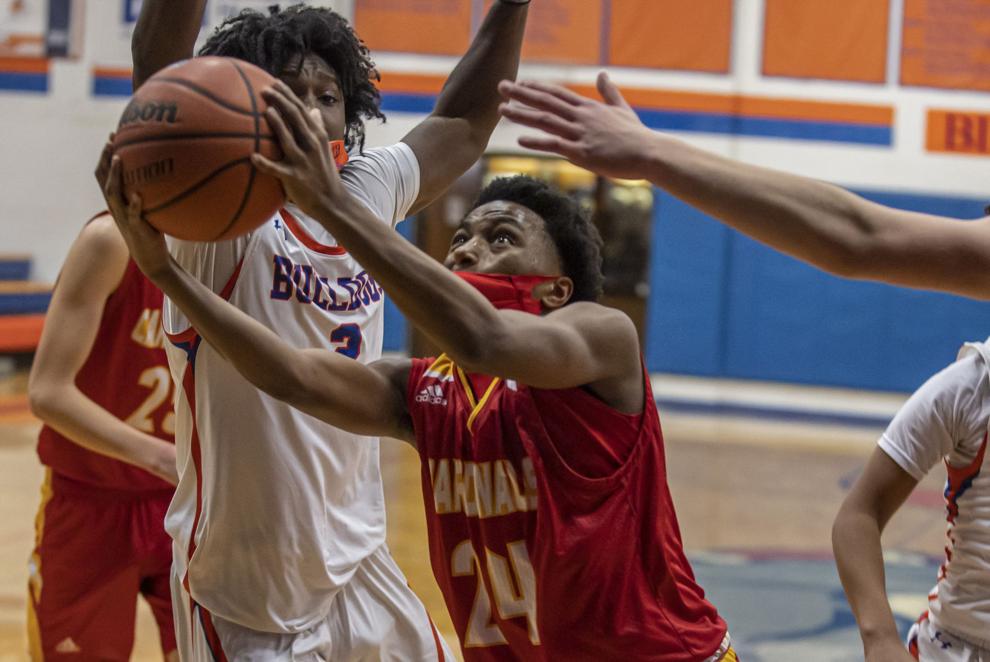 St Teresa WL 18 021921.JPG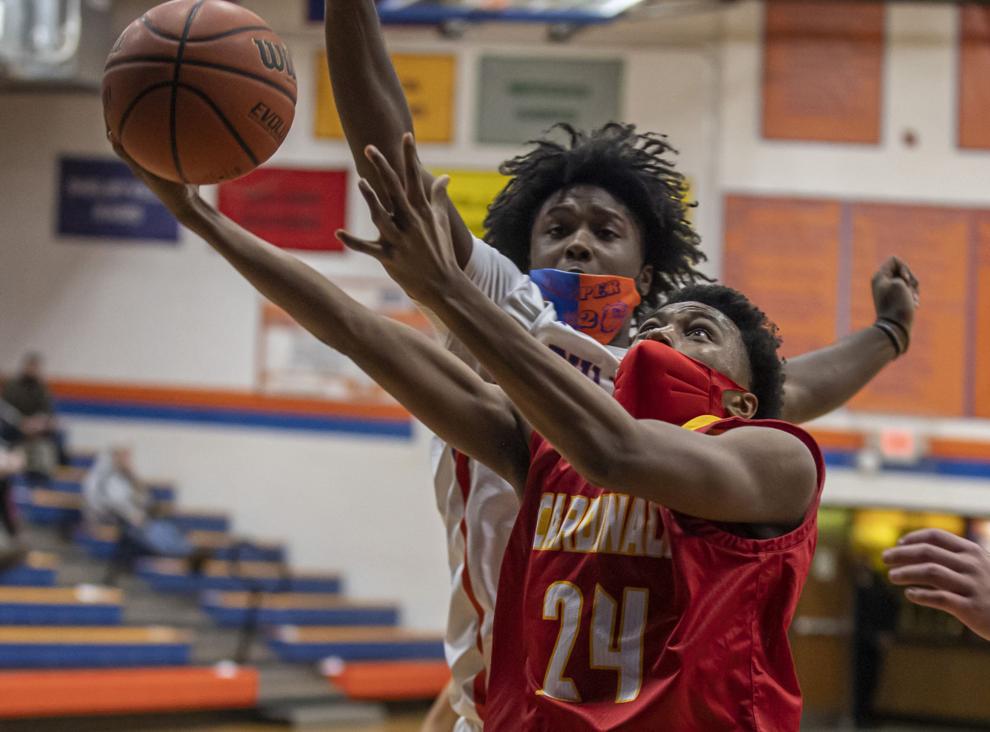 St Teresa WL 19 021921.JPG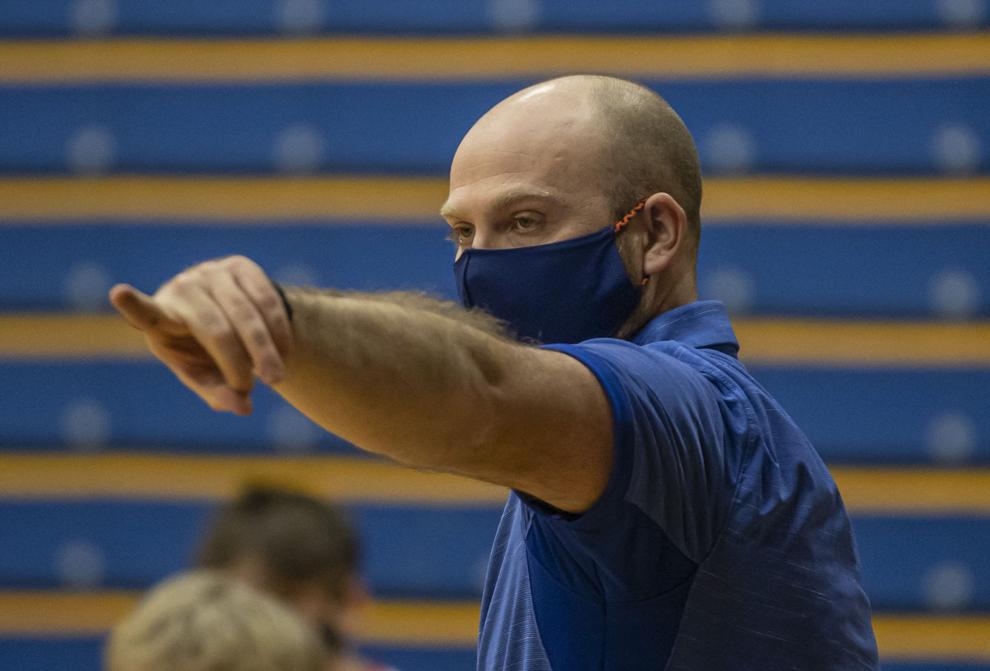 St Teresa WL 20 021921.JPG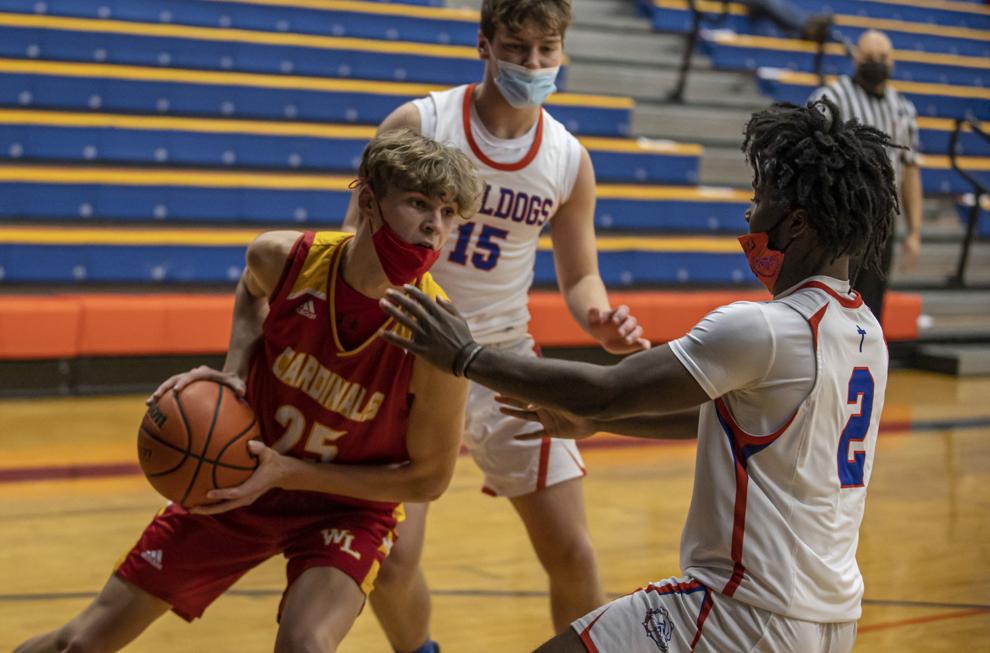 St Teresa WL 21 021921.JPG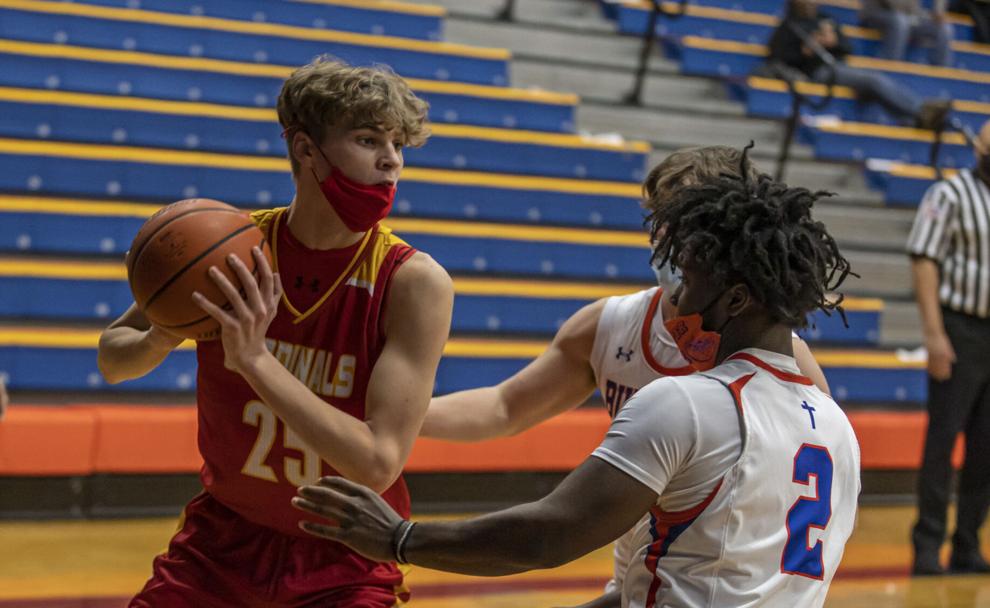 St Teresa WL 22 021921.JPG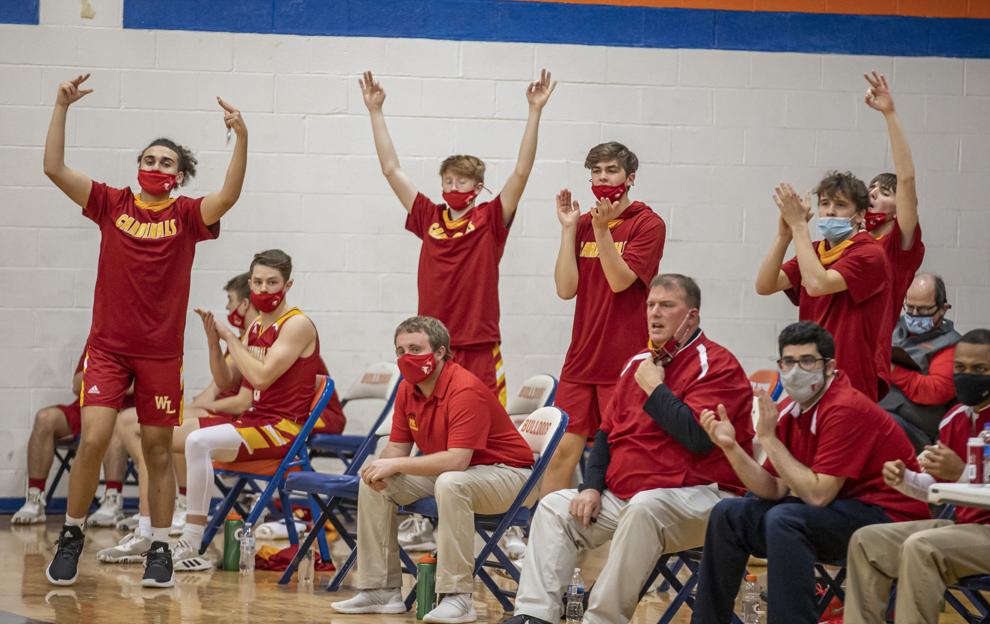 St Teresa WL 23 021921.JPG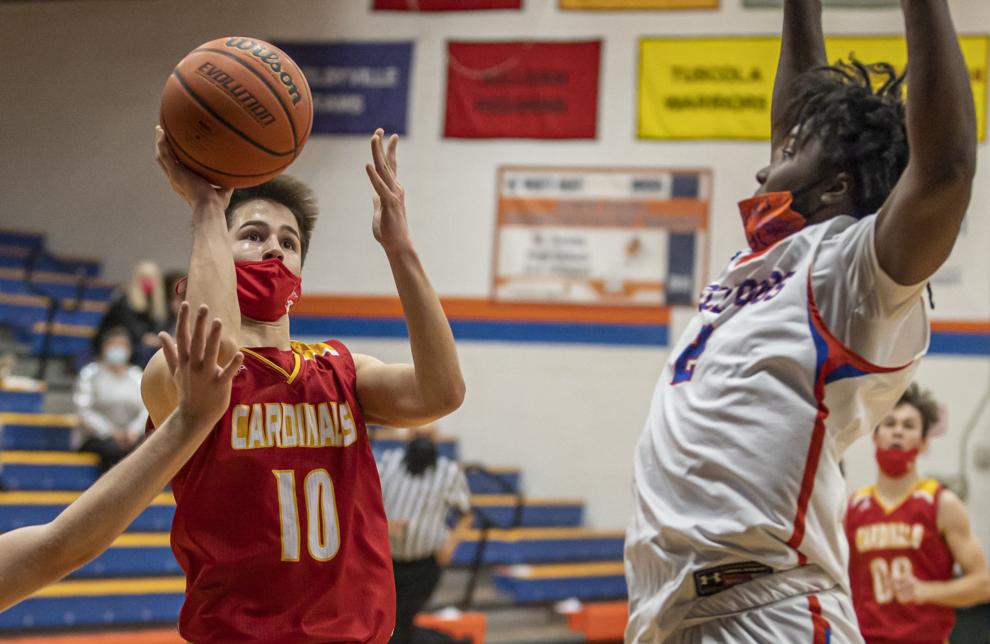 St Teresa WL 24 021921.JPG
St Teresa WL 25 021921.JPG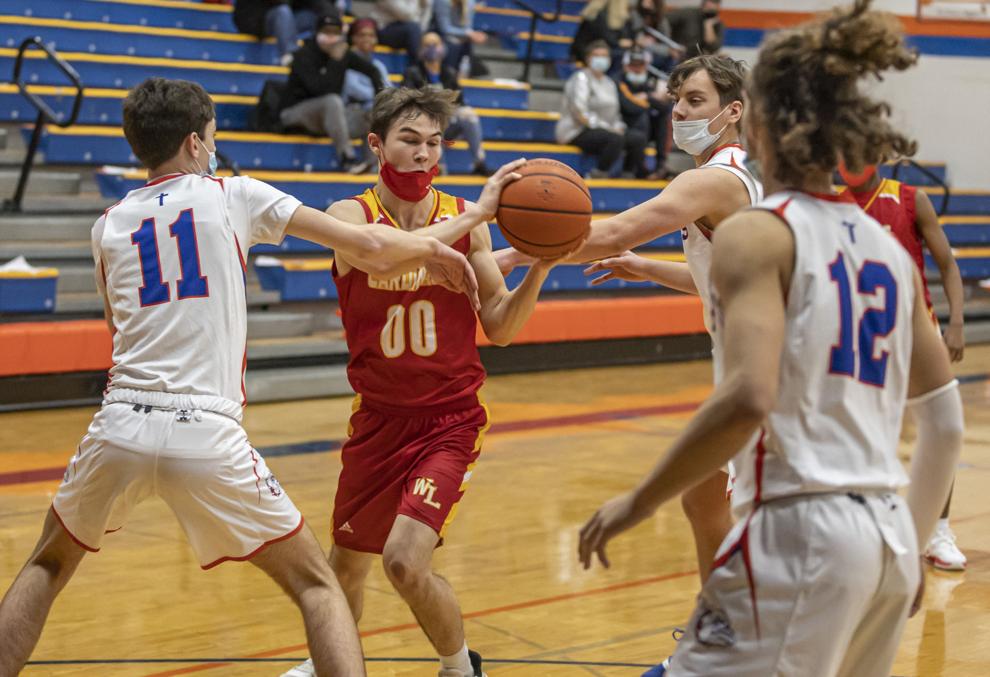 St Teresa WL 26 021921.JPG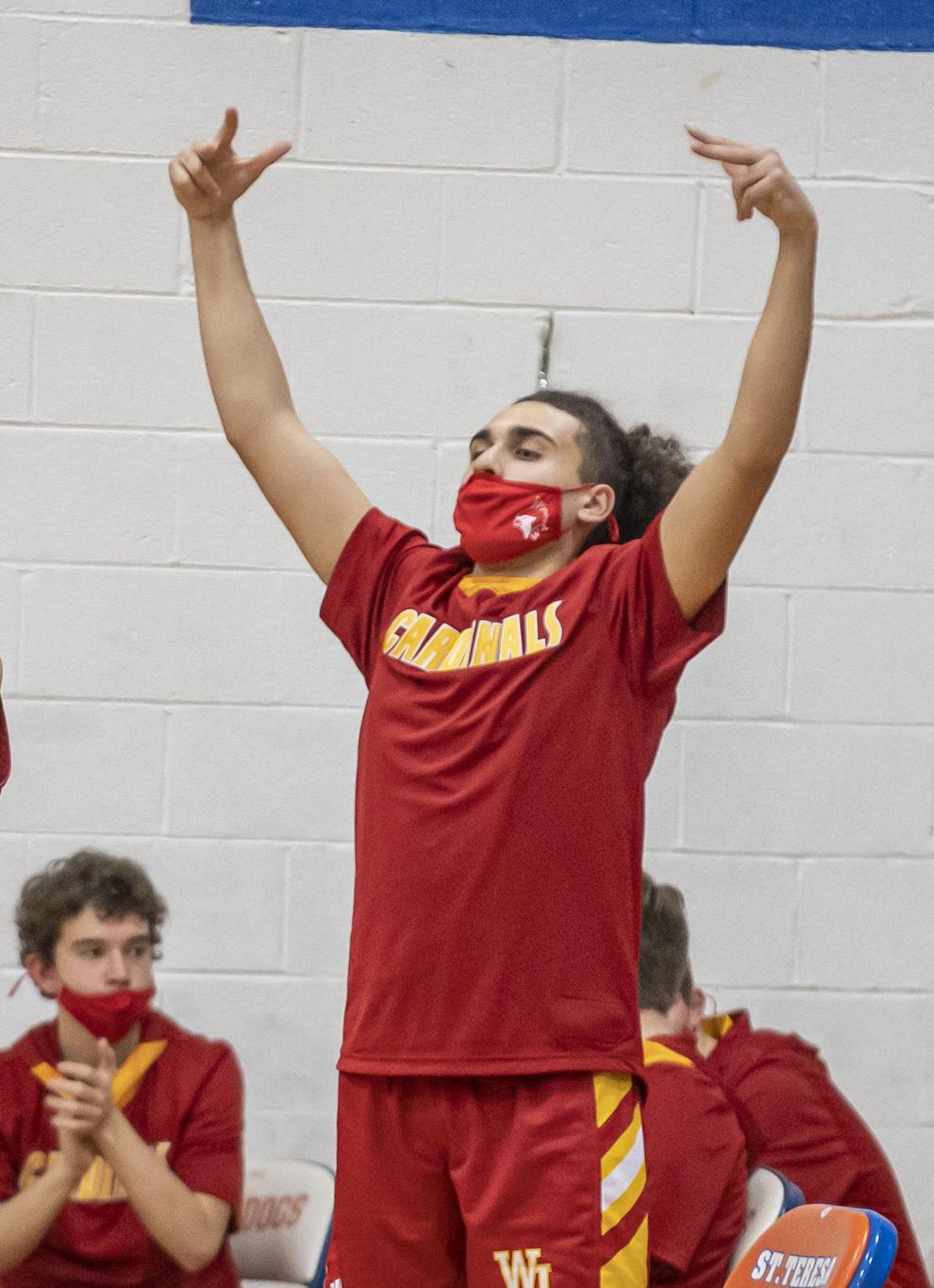 St Teresa WL 27 021921.JPG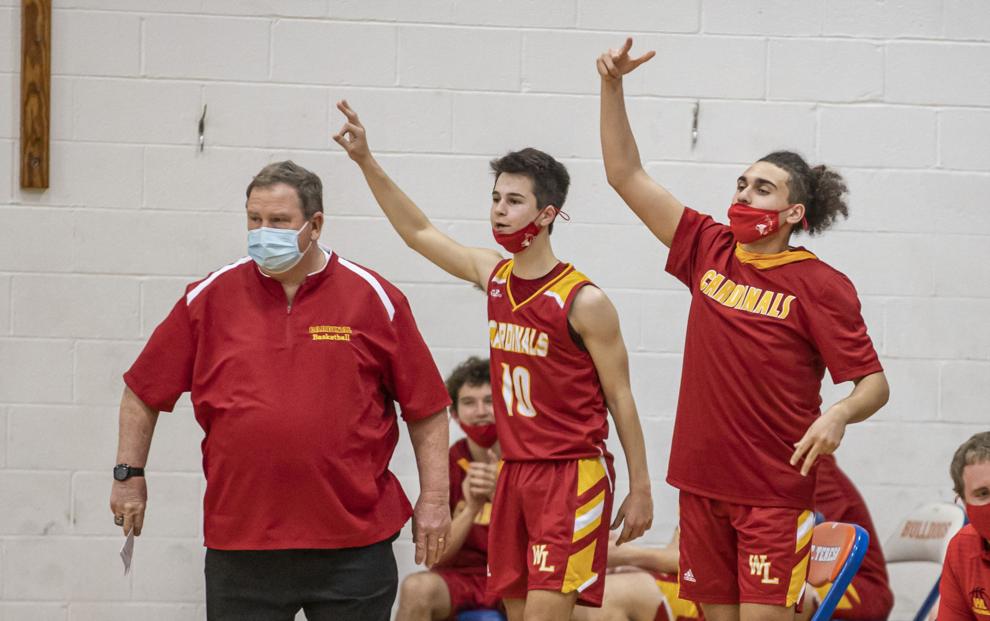 St Teresa WL 28 021921.JPG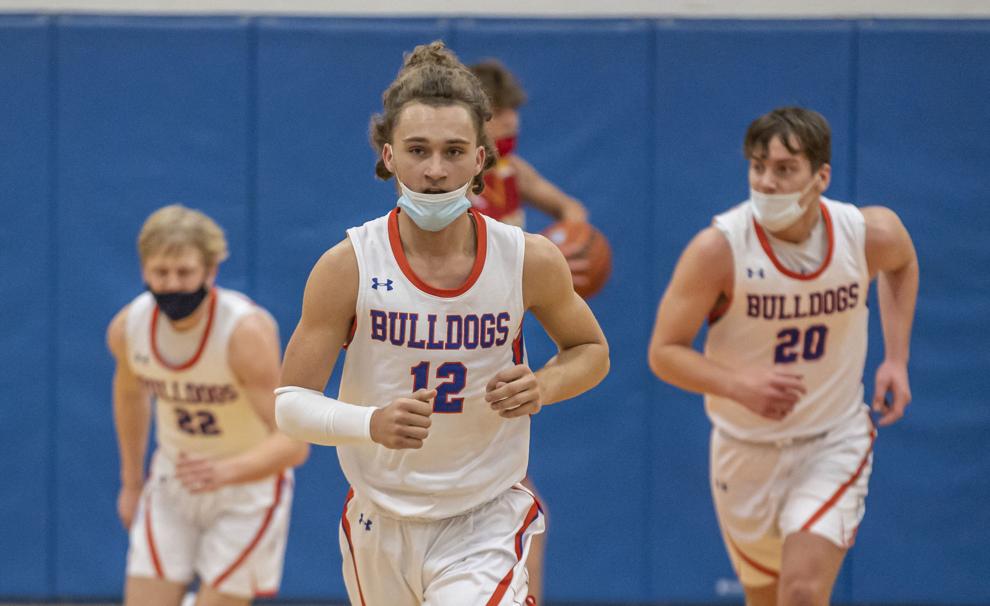 St Teresa WL 29 021921.JPG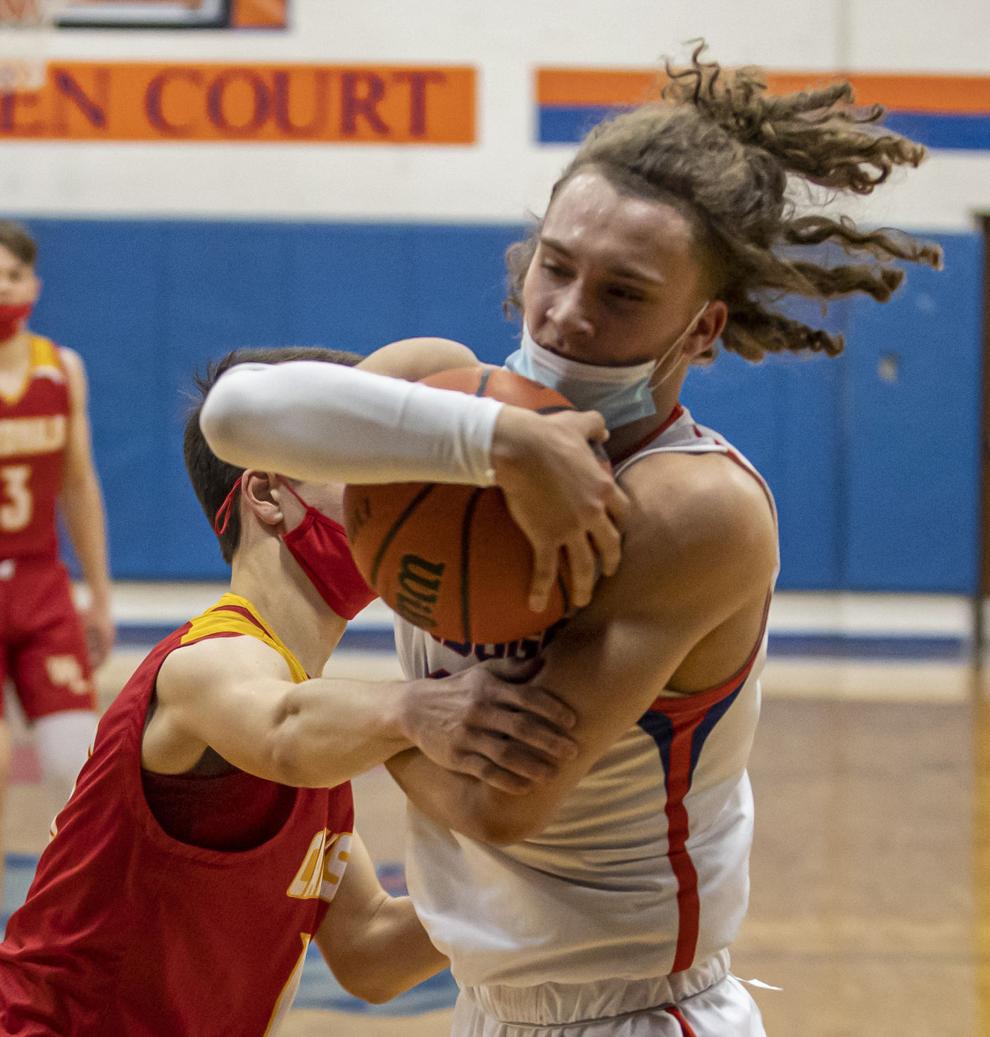 St Teresa WL 30 021921.JPG
St Teresa WL 31 021921.JPG
St Teresa WL 32 021921.JPG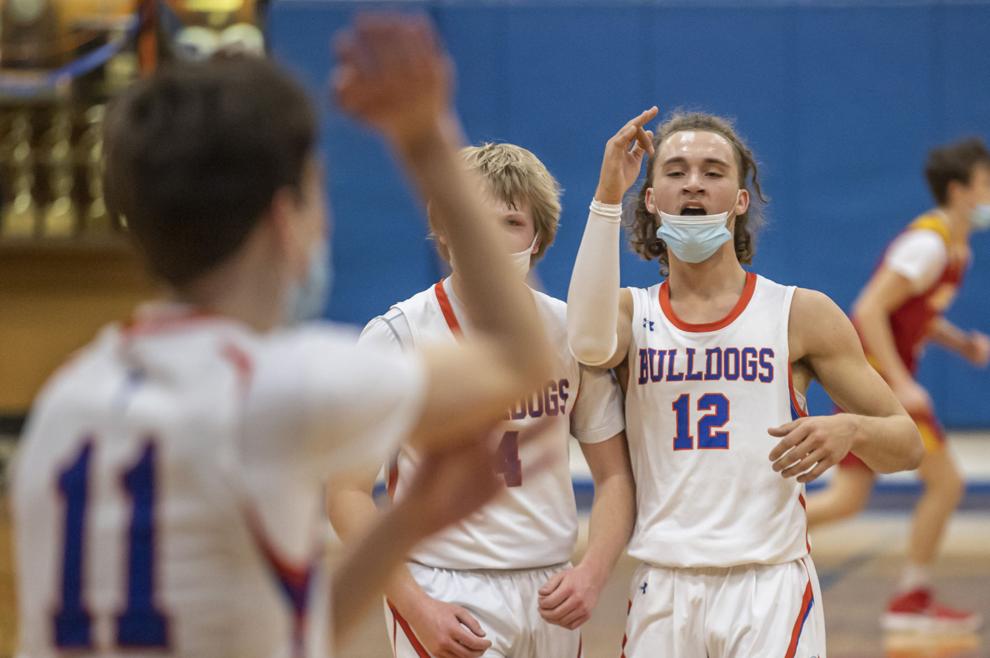 St Teresa WL 33 021921.JPG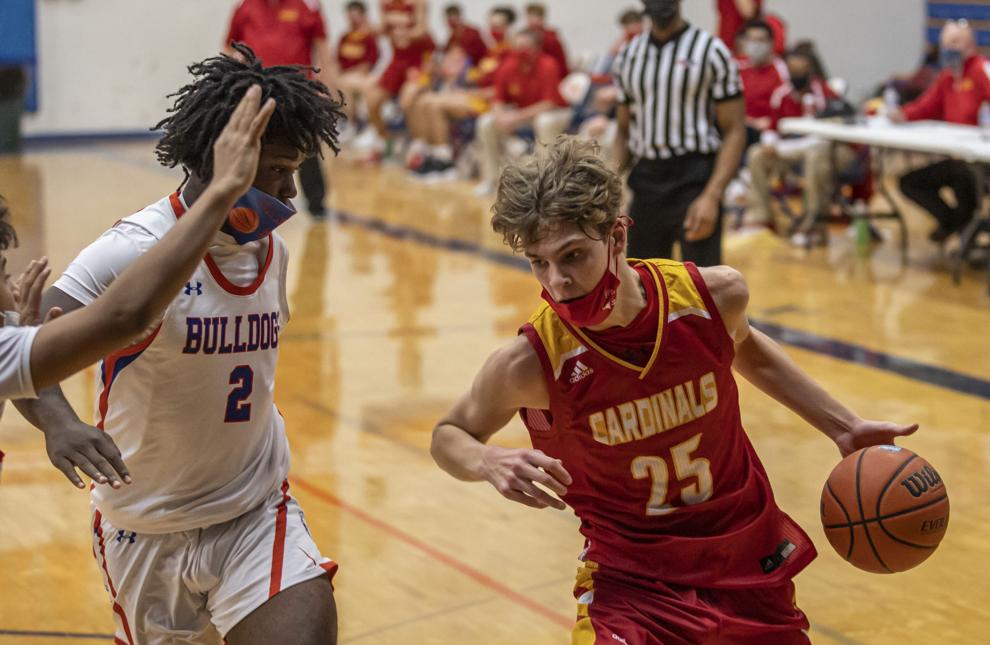 St Teresa WL 34 021921.JPG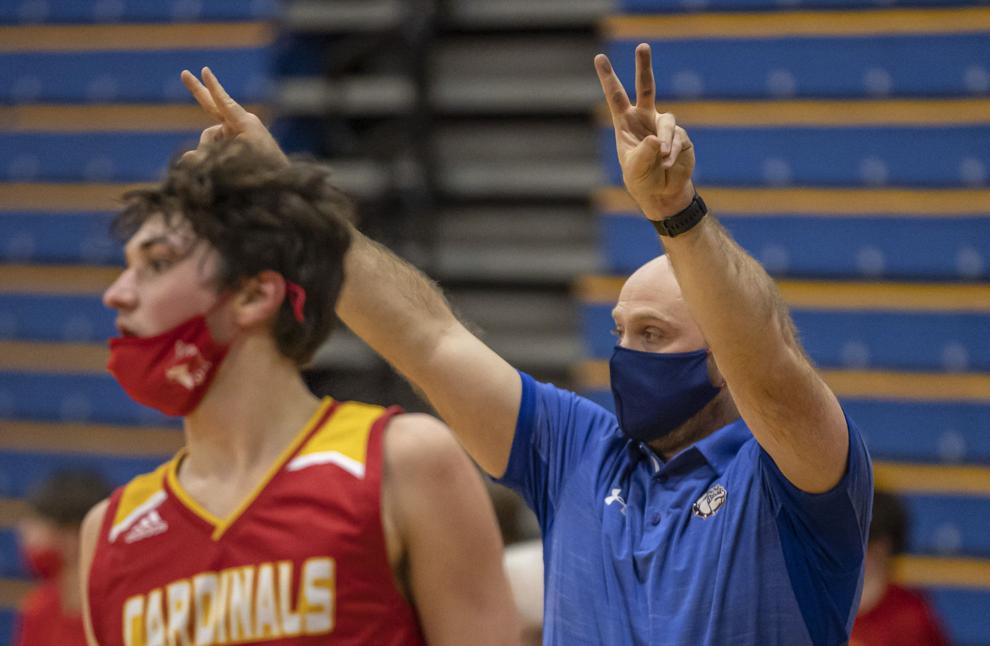 St Teresa WL 35 021921.JPG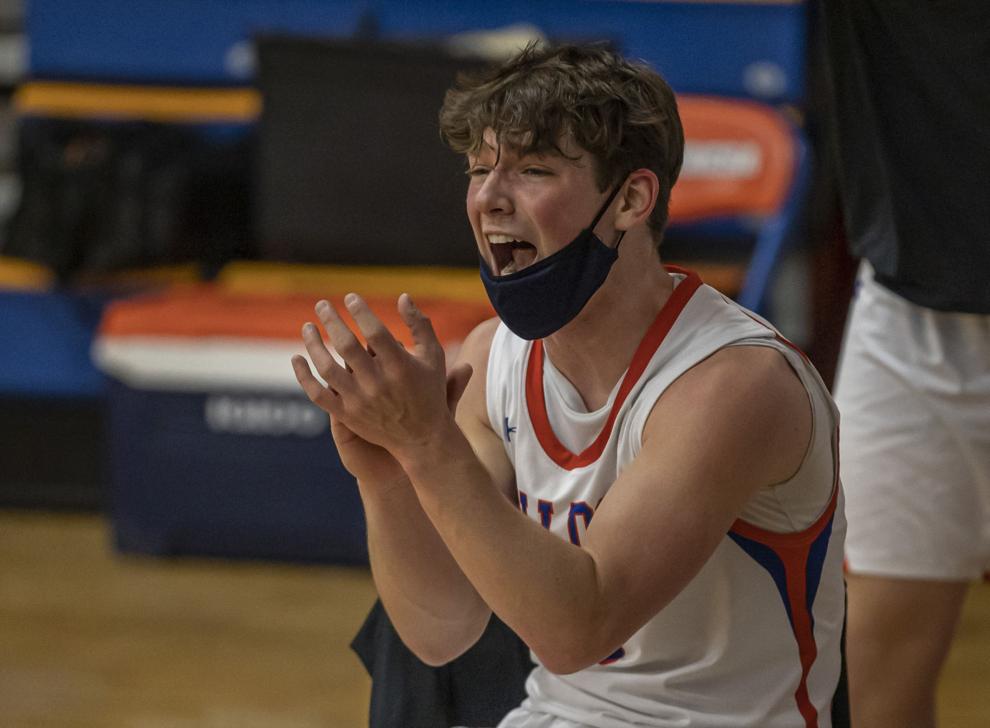 St Teresa WL 36 021921.JPG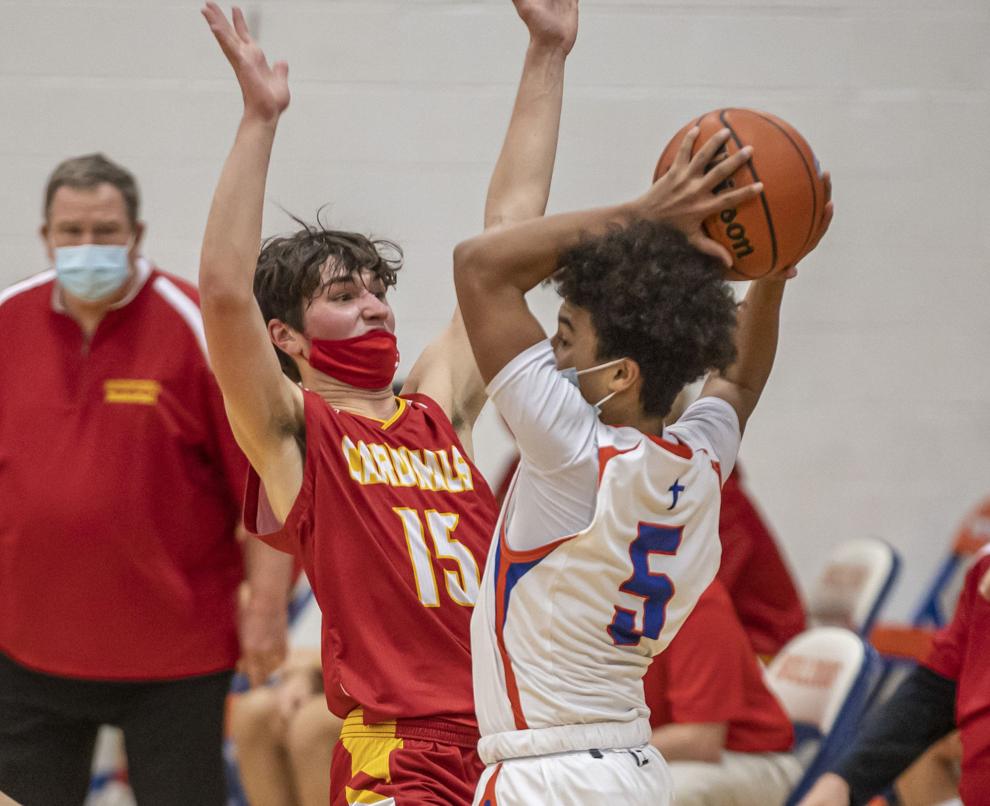 St Teresa WL 37 021921.JPG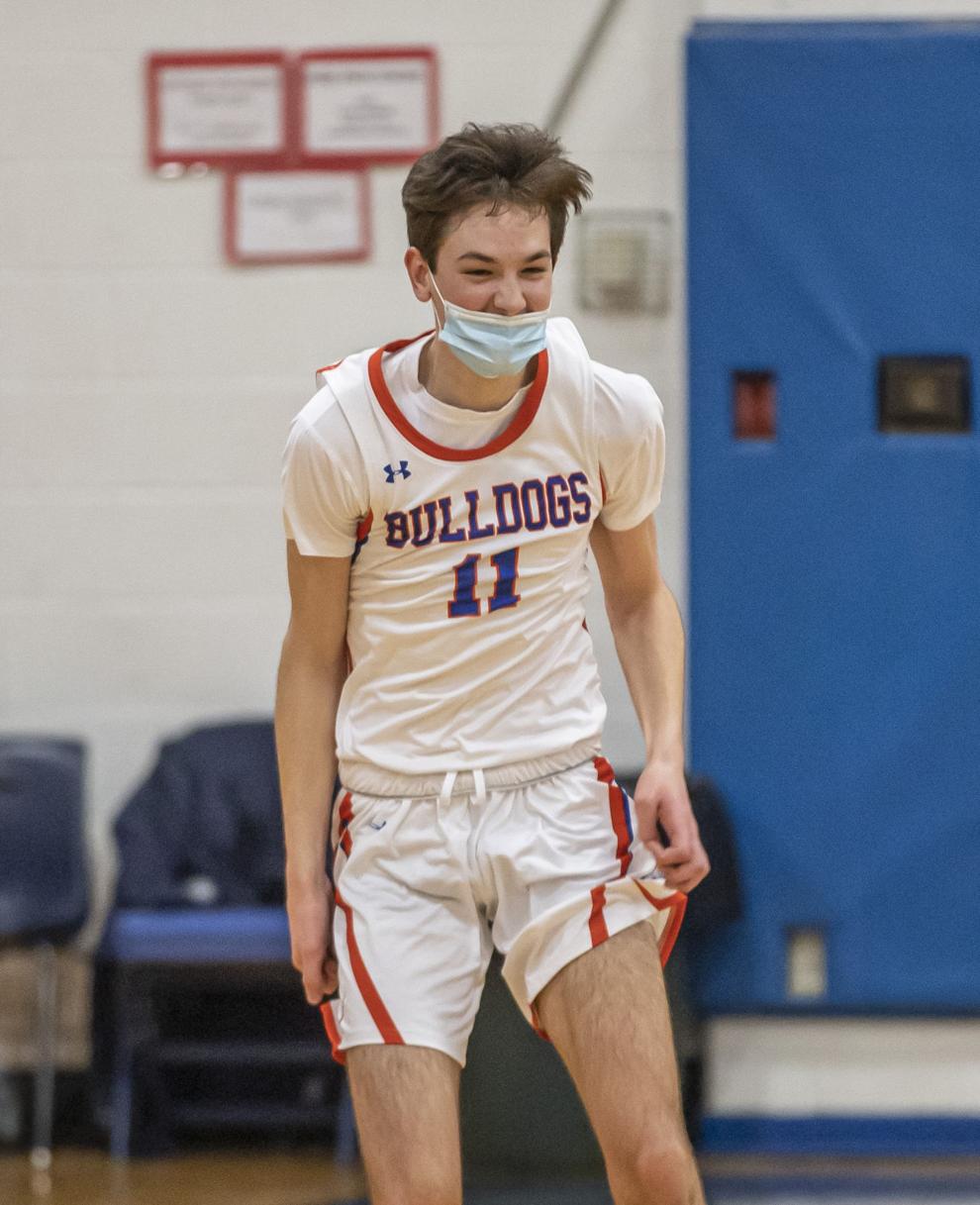 St Teresa WL 38 021921.JPG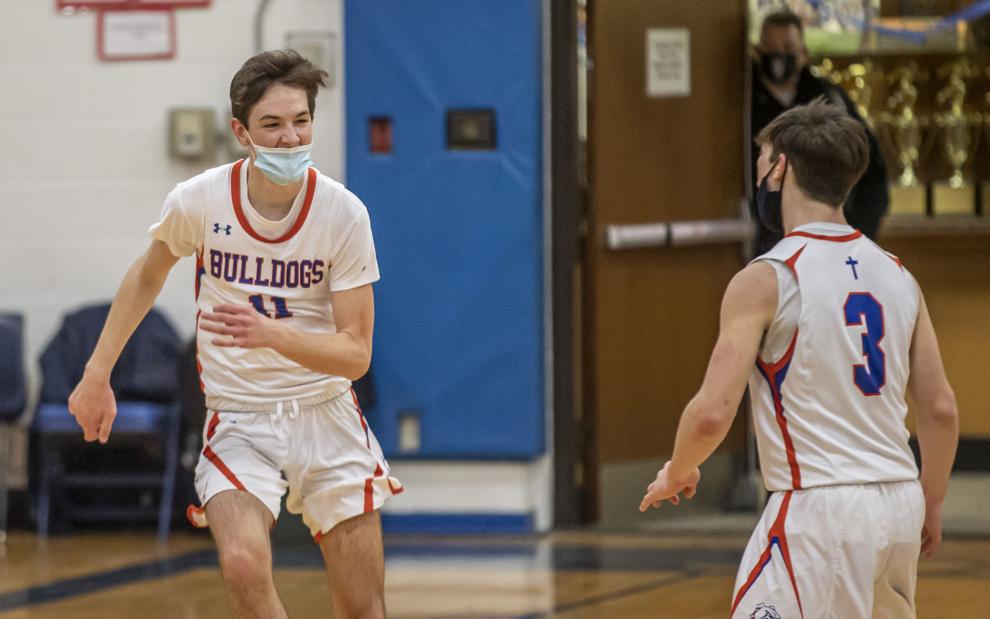 St Teresa WL 39 021921.JPG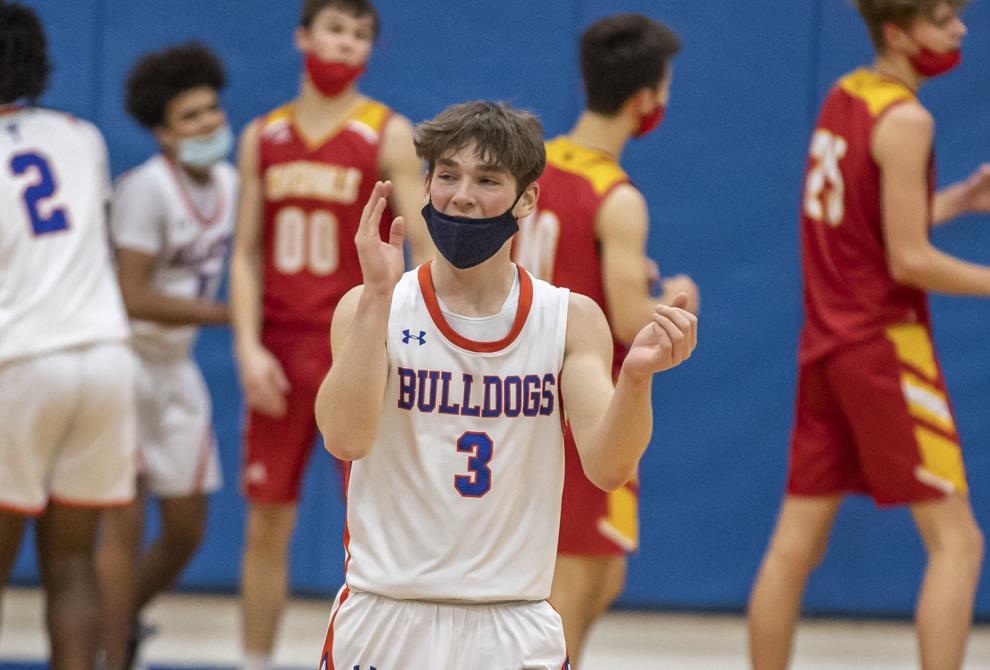 St Teresa WL 40 021921.JPG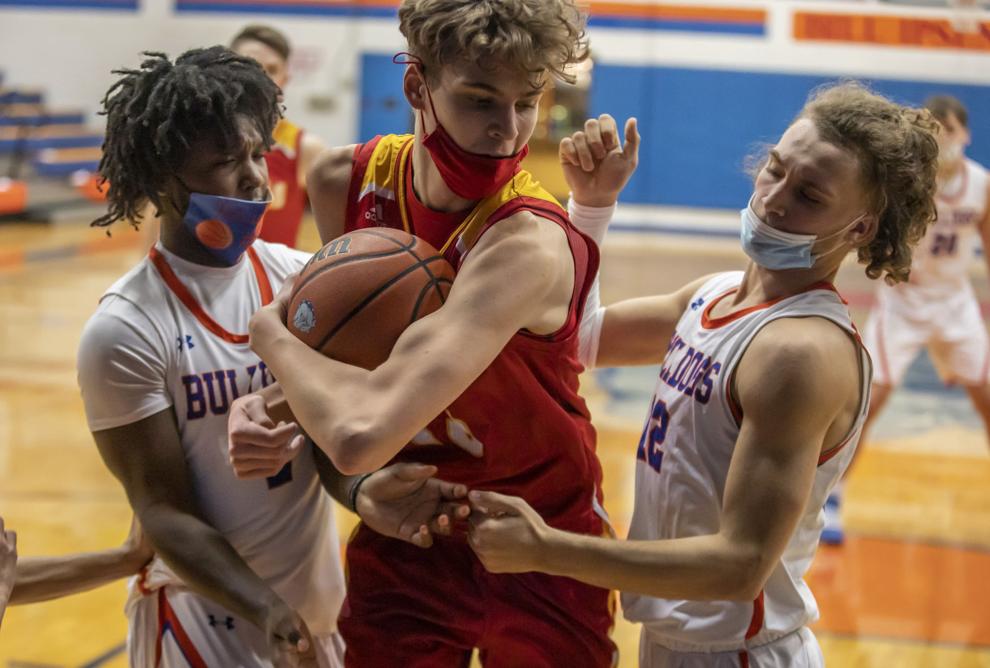 St Teresa WL 41 021921.JPG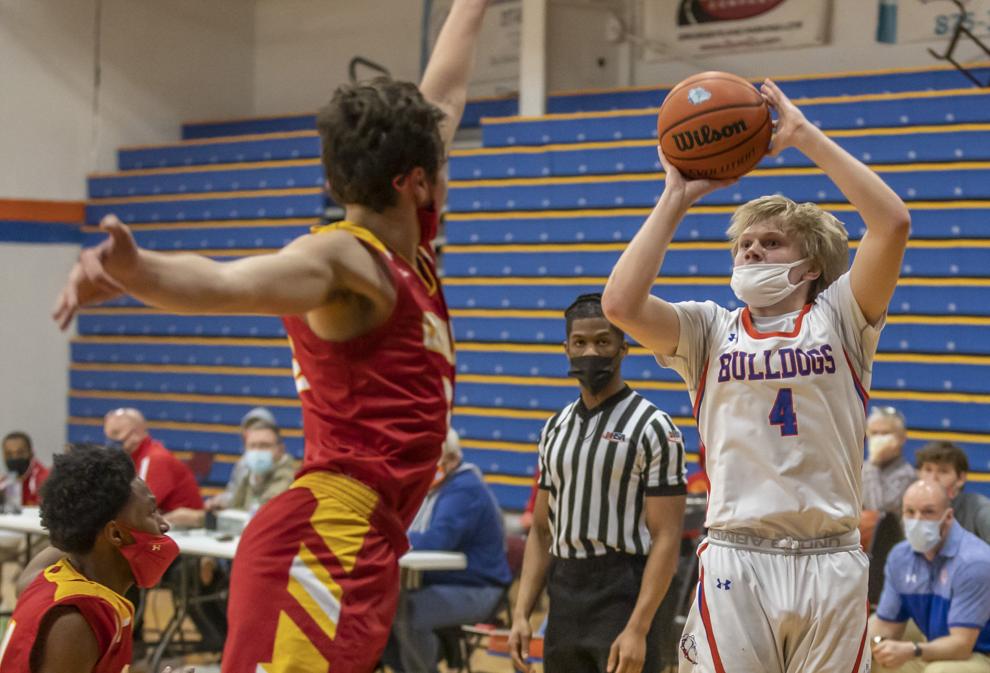 St Teresa WL 42 021921.JPG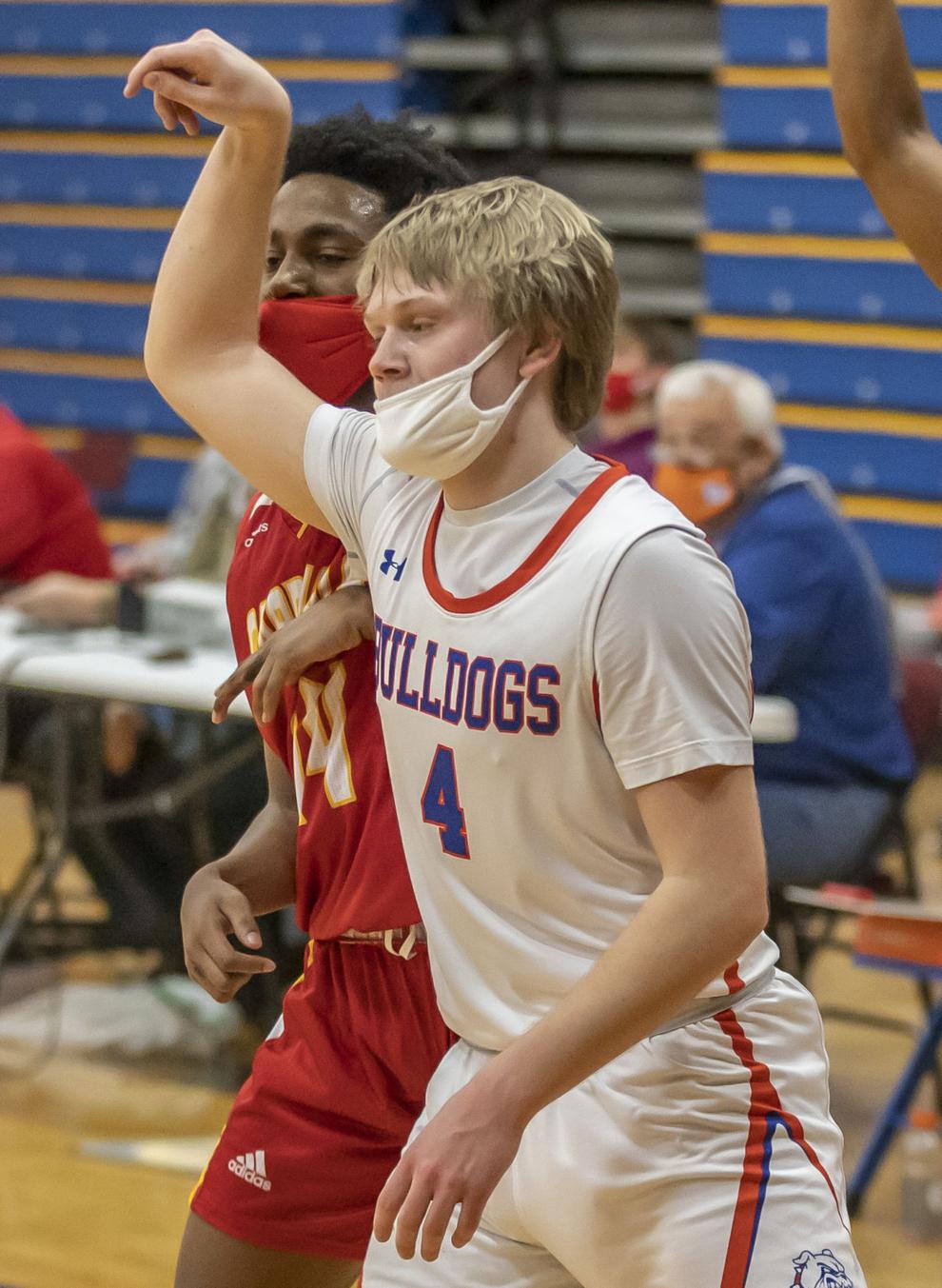 St Teresa WL 43 021921.JPG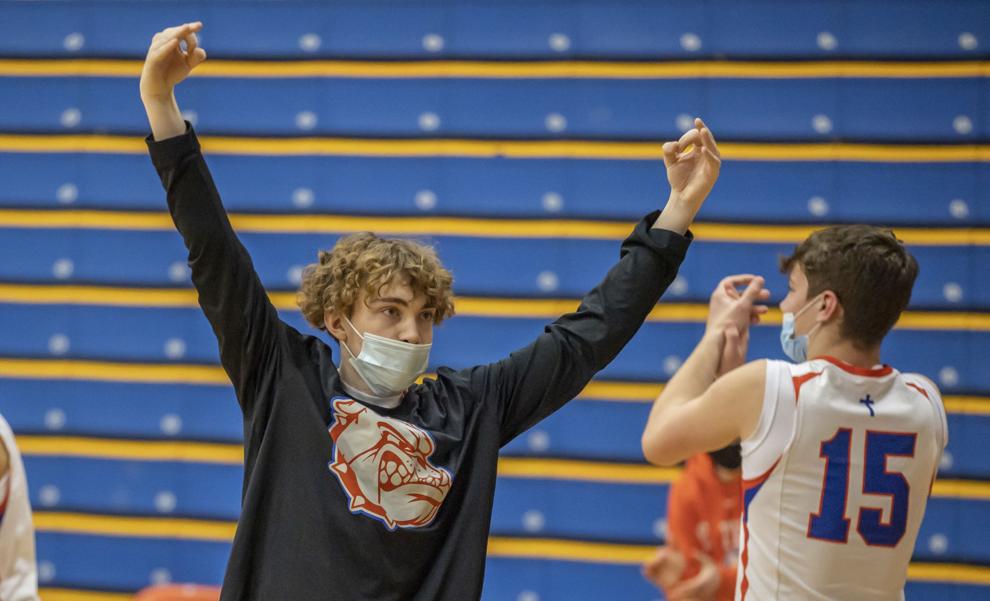 St Teresa WL 44 021921.JPG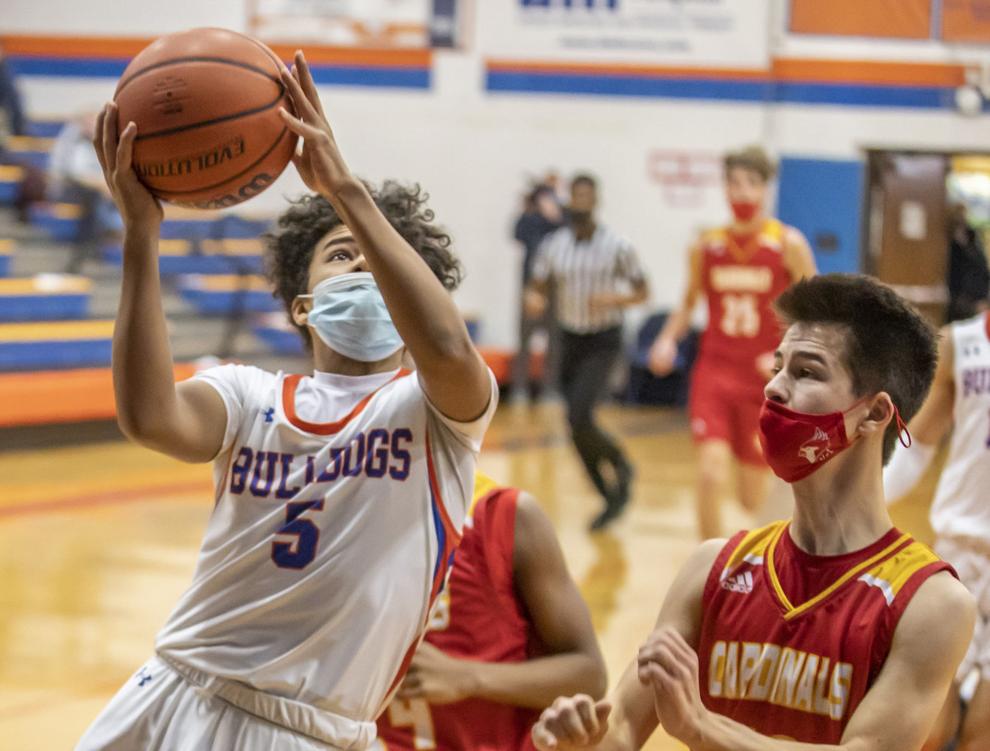 St Teresa WL 45 021921.JPG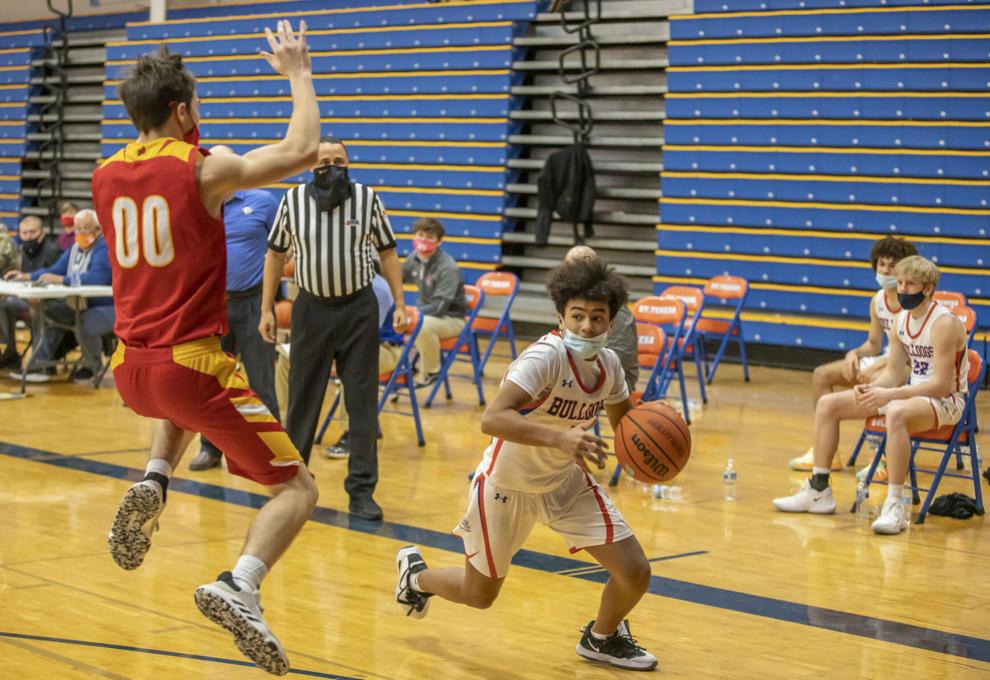 St Teresa WL 46 021921.JPG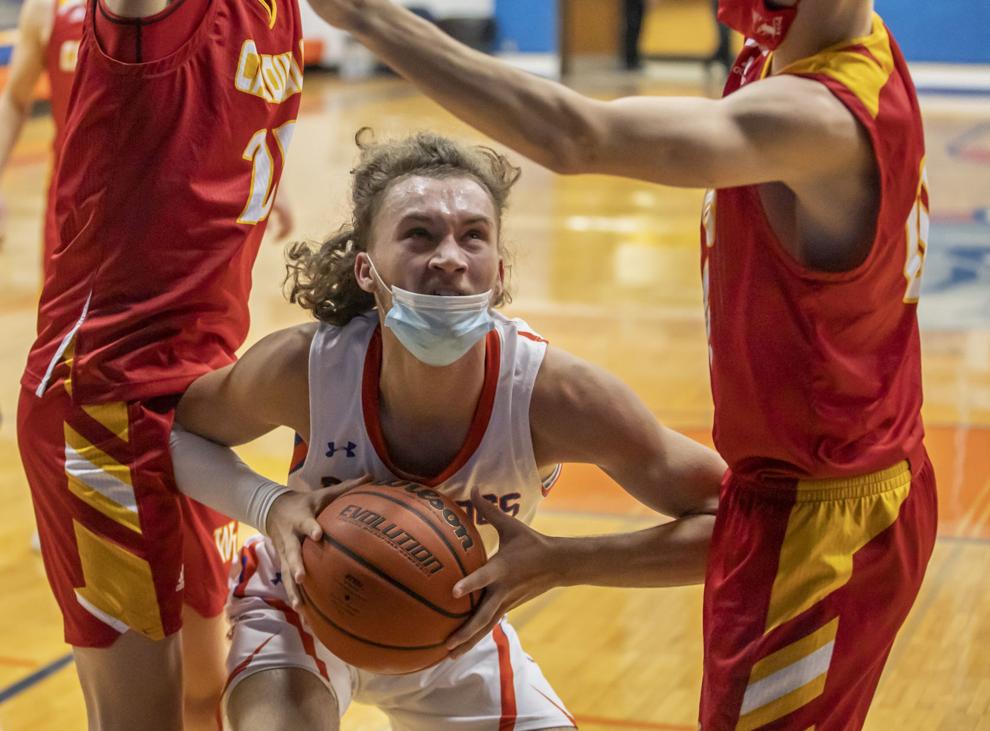 St Teresa WL 47 021921.JPG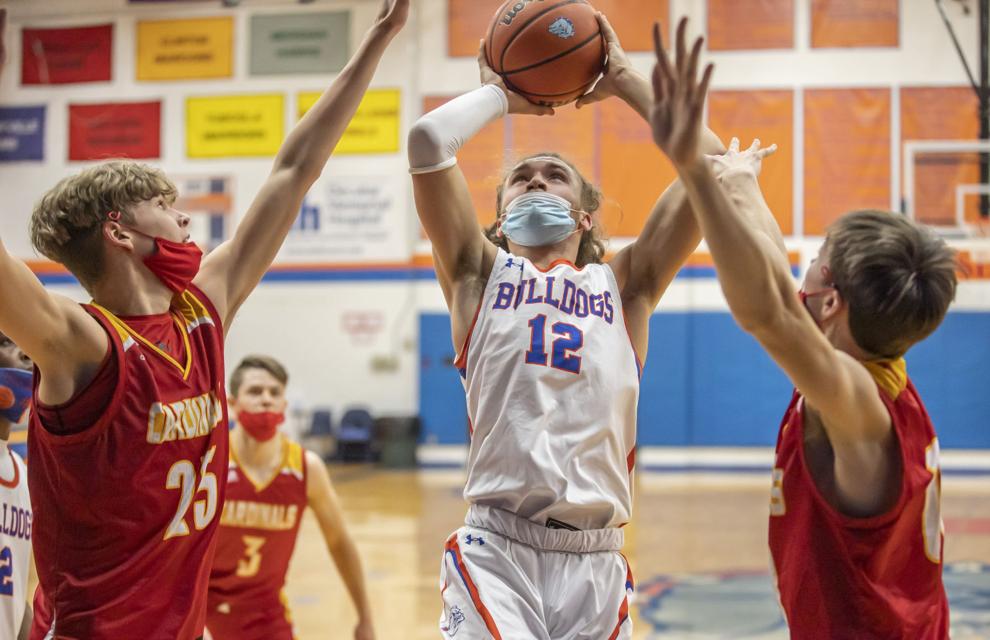 St Teresa WL 48 021921.JPG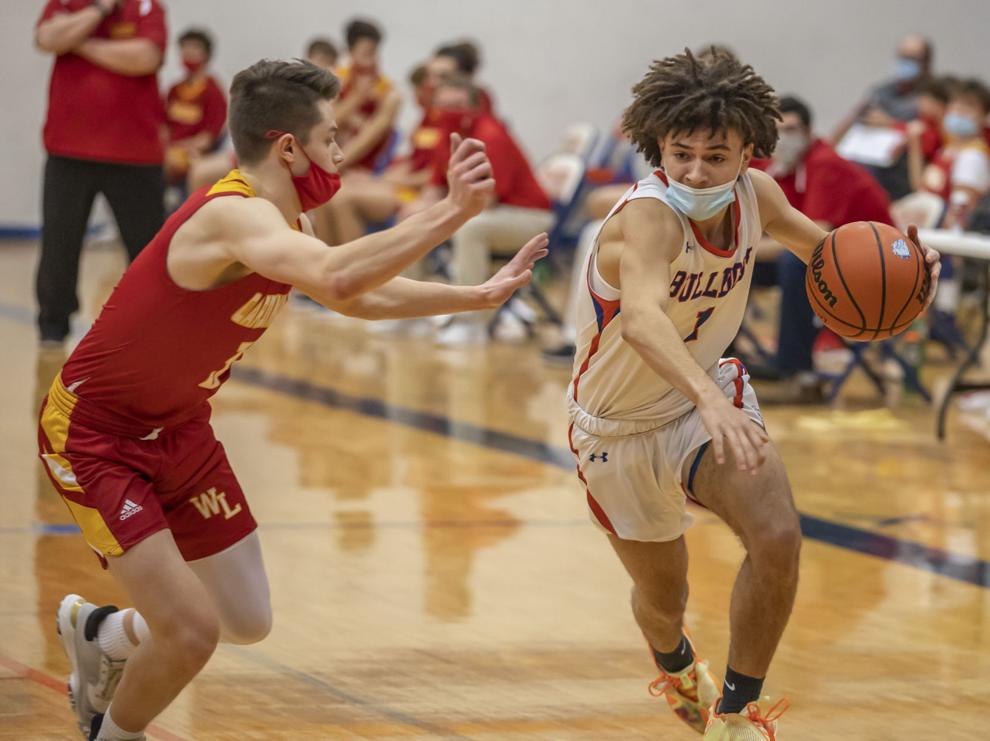 St Teresa WL 49 021921.JPG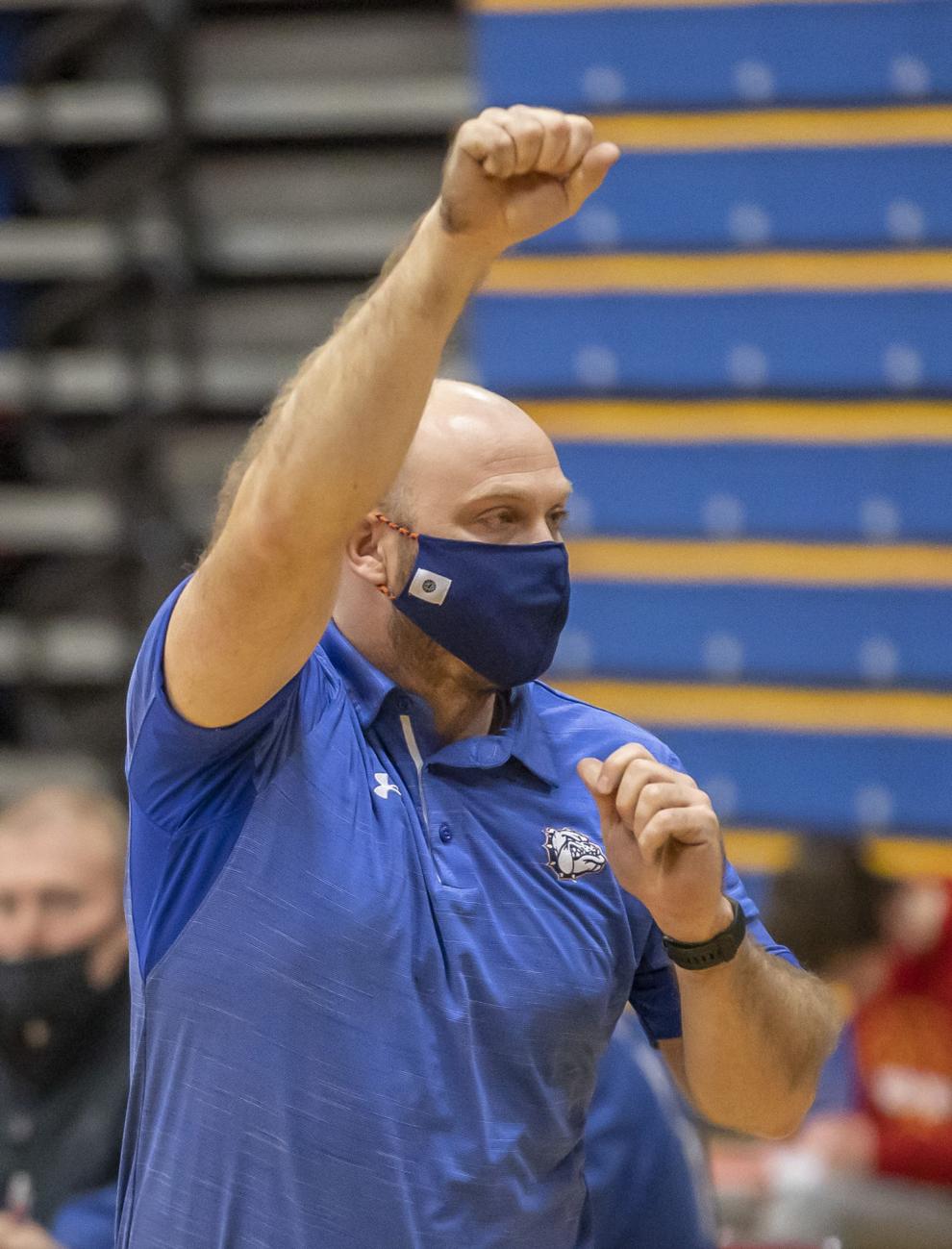 St Teresa WL 50 021921.JPG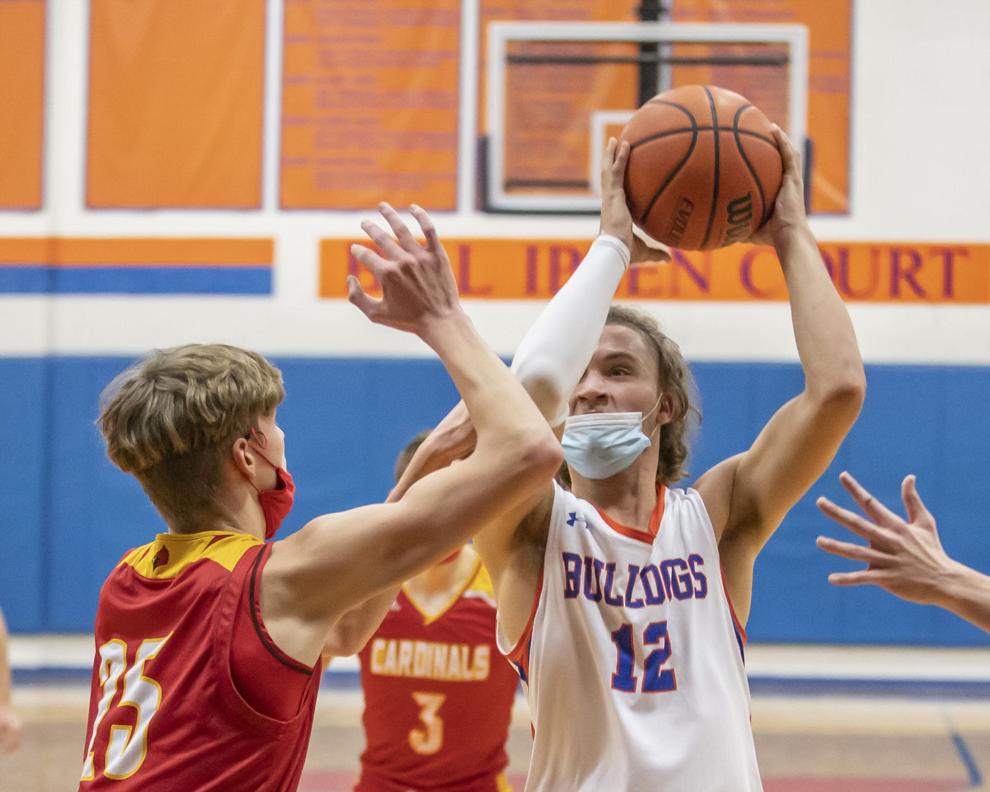 St Teresa WL 51 021921.JPG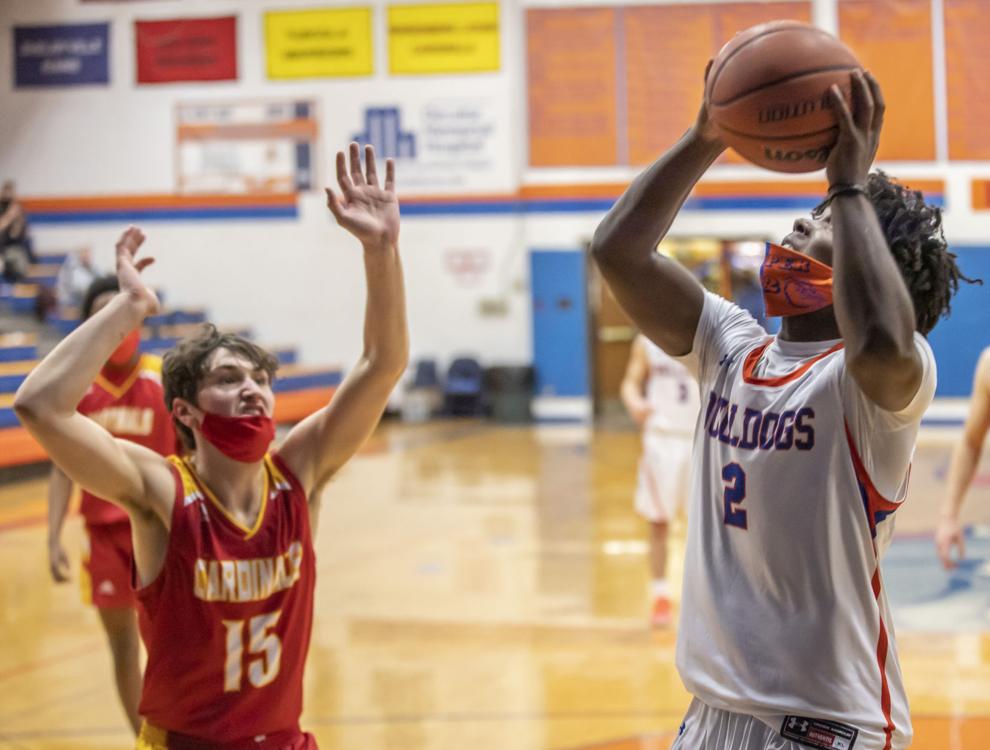 St Teresa WL 52 021921.JPG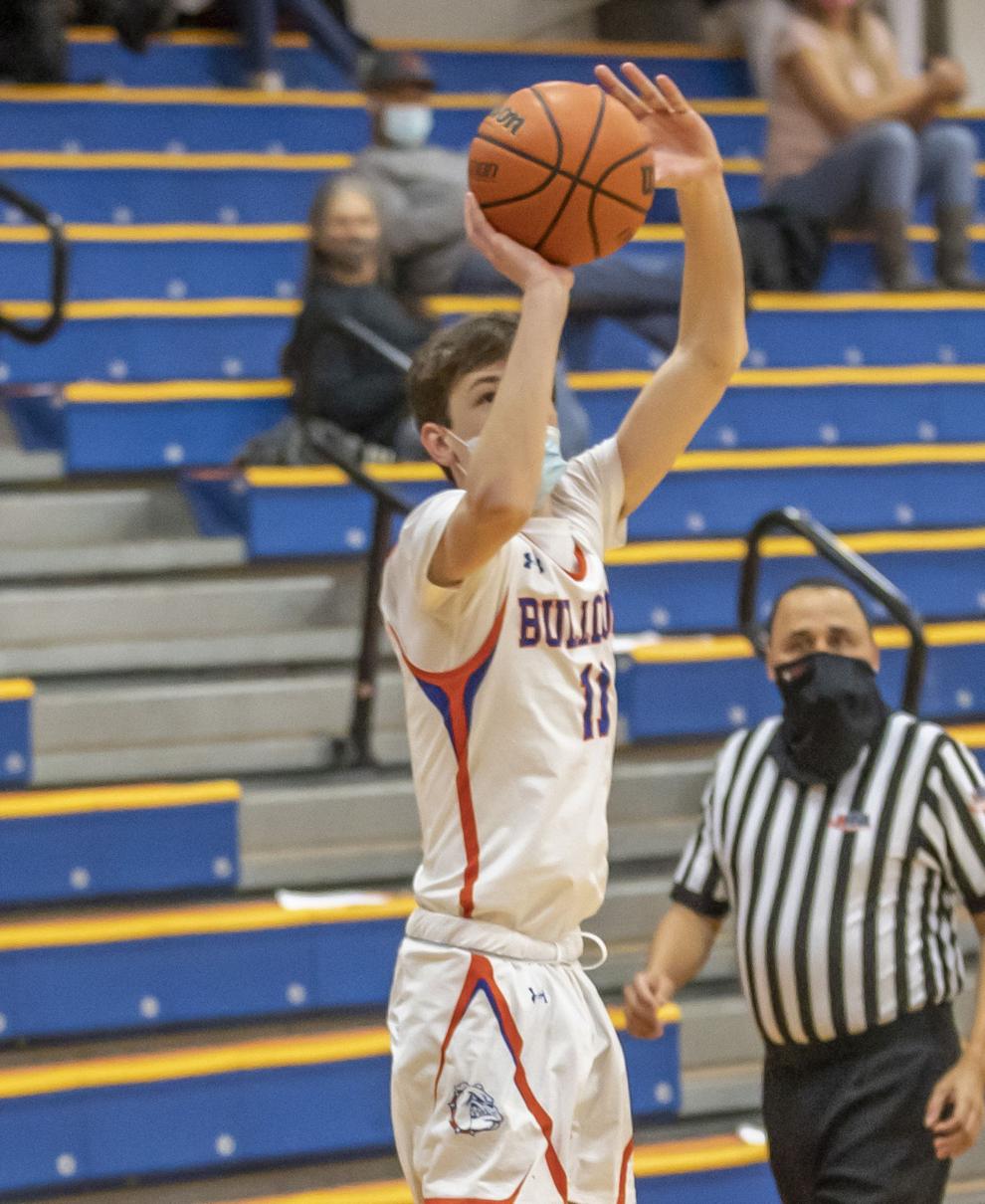 St Teresa WL 53 021921.JPG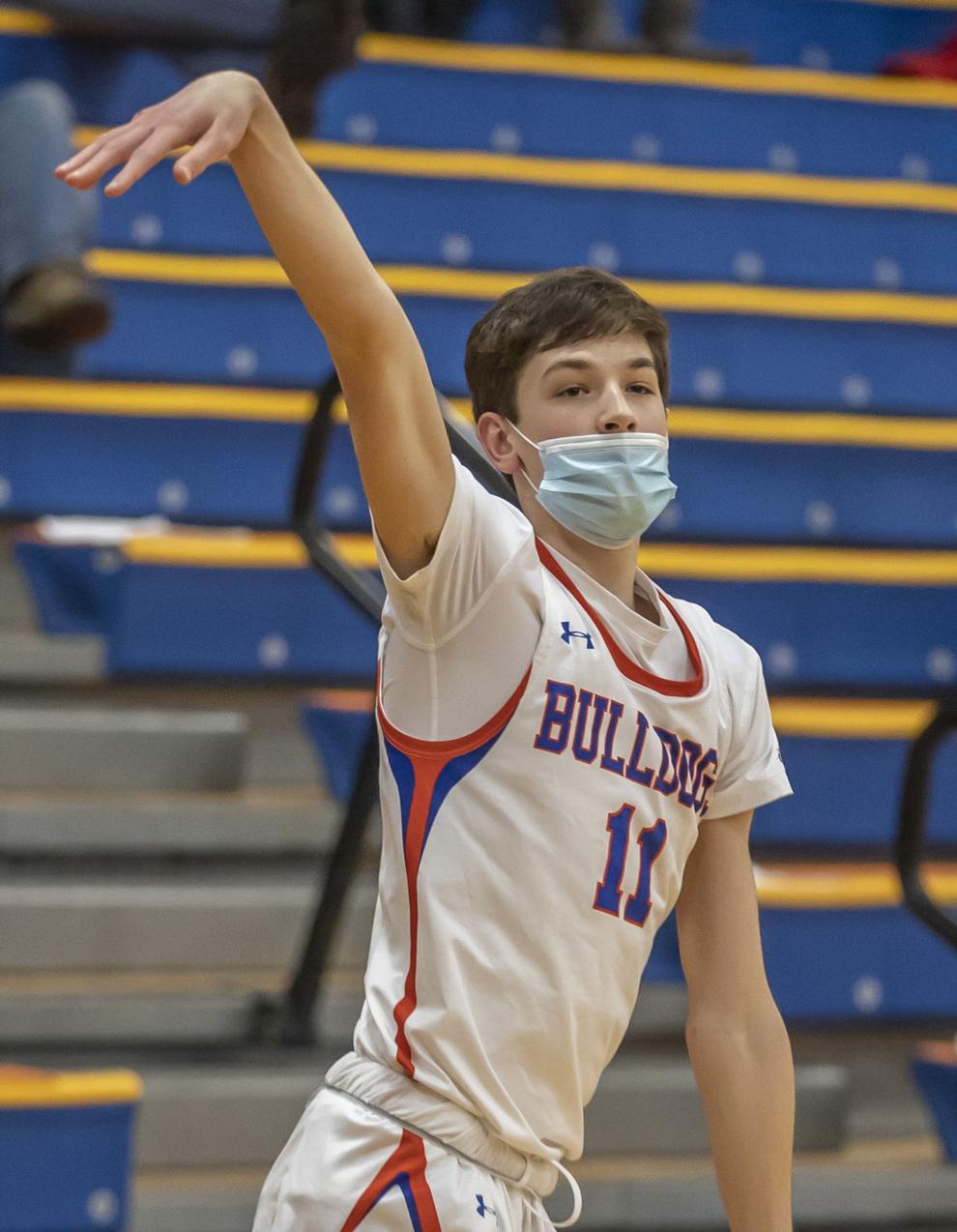 St Teresa WL 54 021921.JPG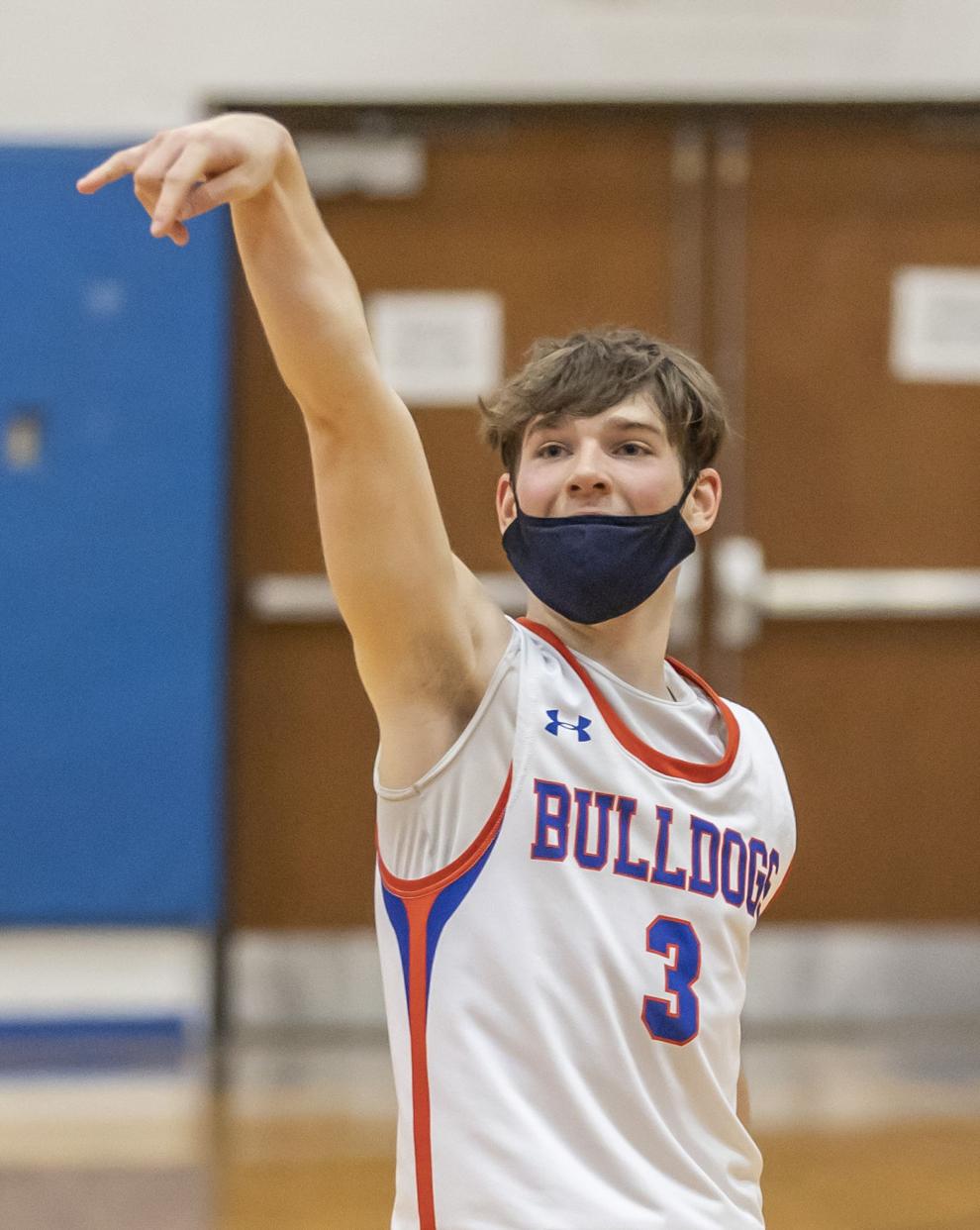 St Teresa WL 55 021921.JPG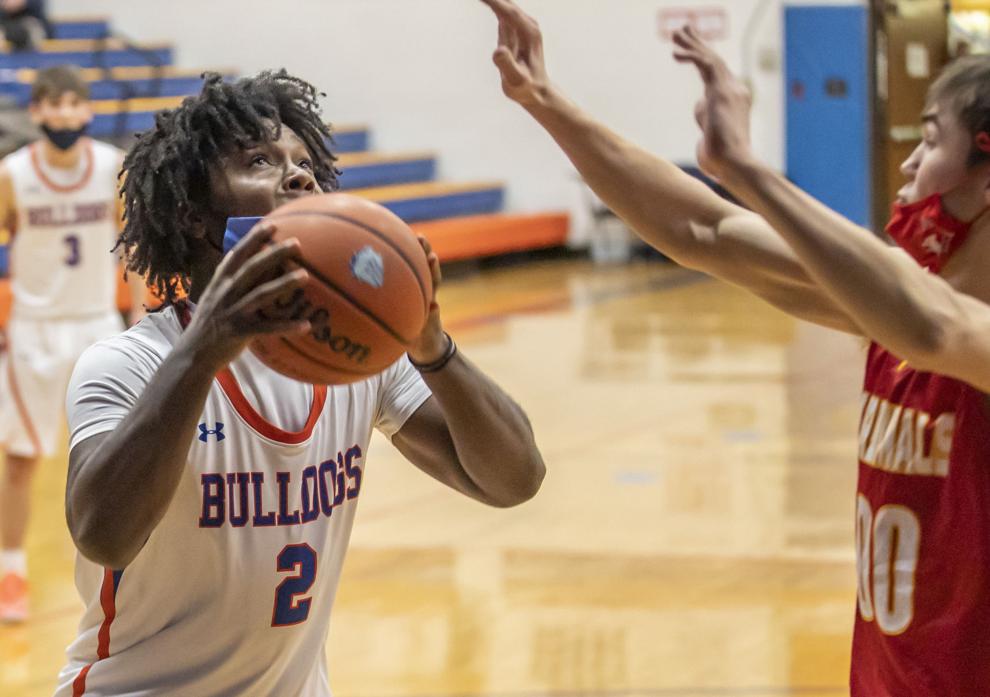 St Teresa WL 56 021921.JPG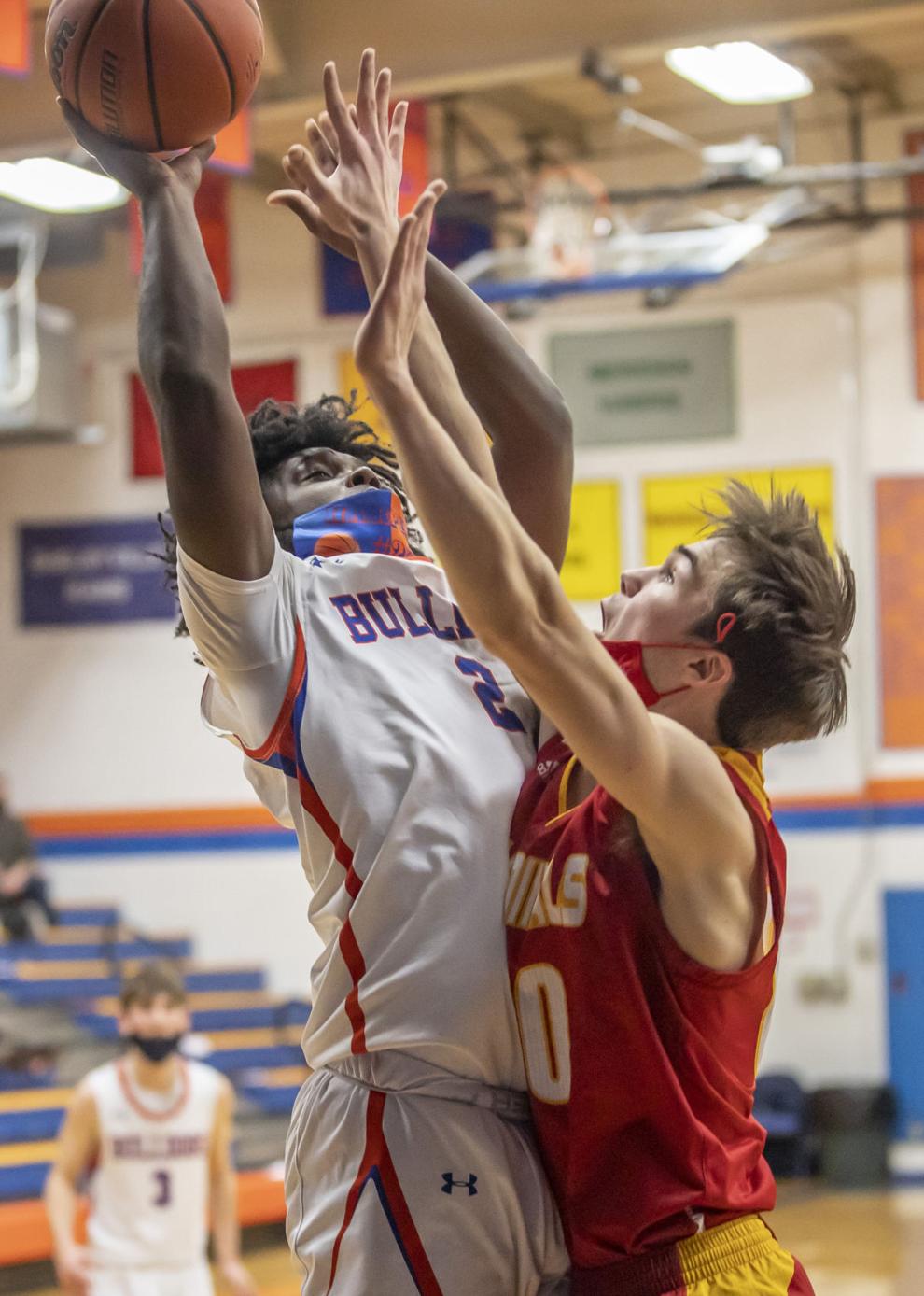 St Teresa WL 57 021921.JPG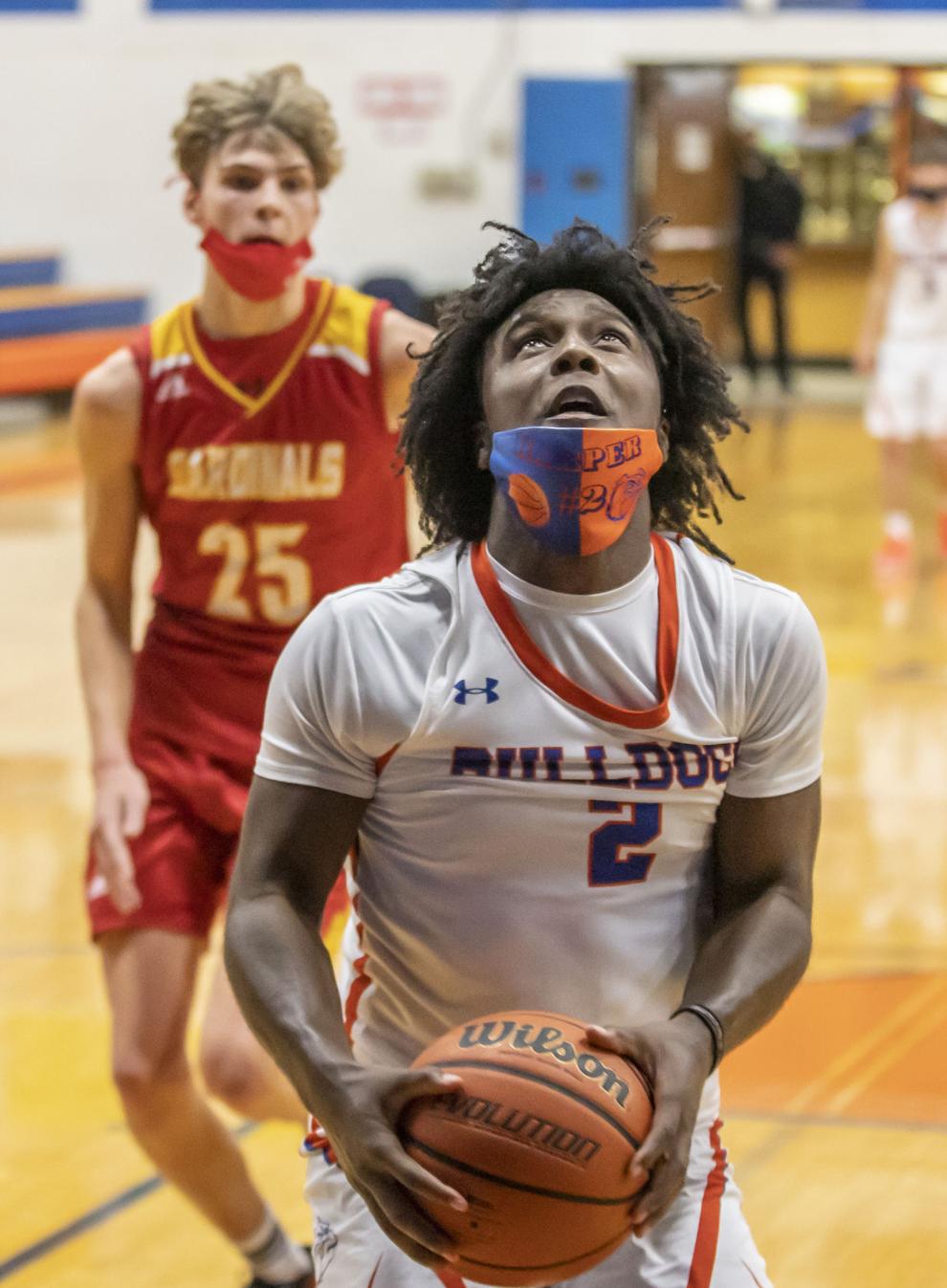 St Teresa WL 58 021921.JPG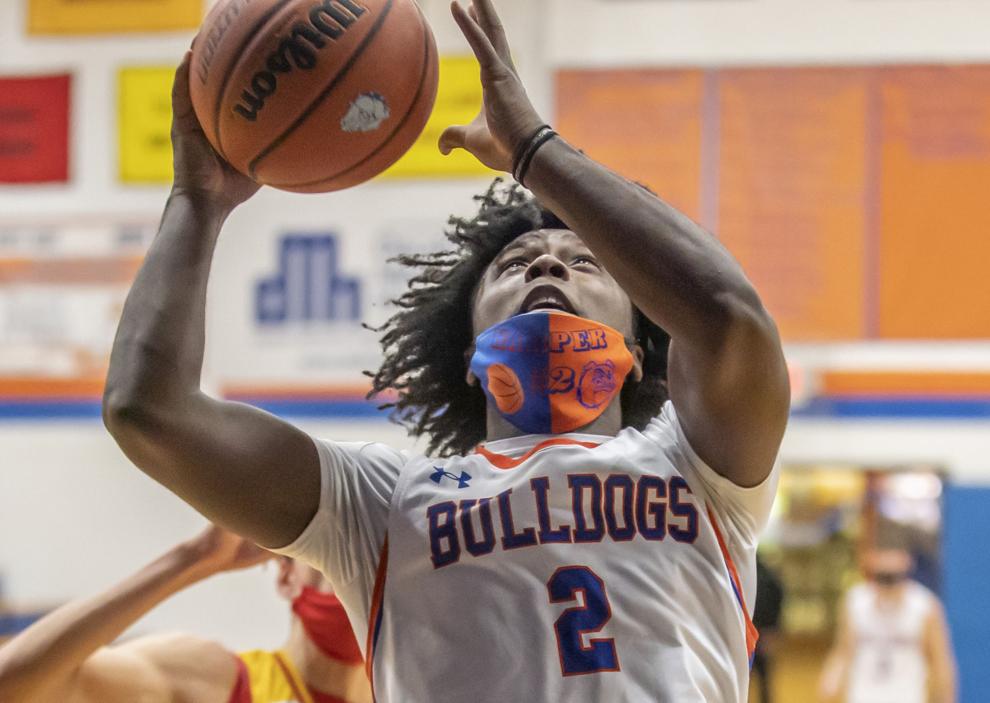 St Teresa WL 59 021921.JPG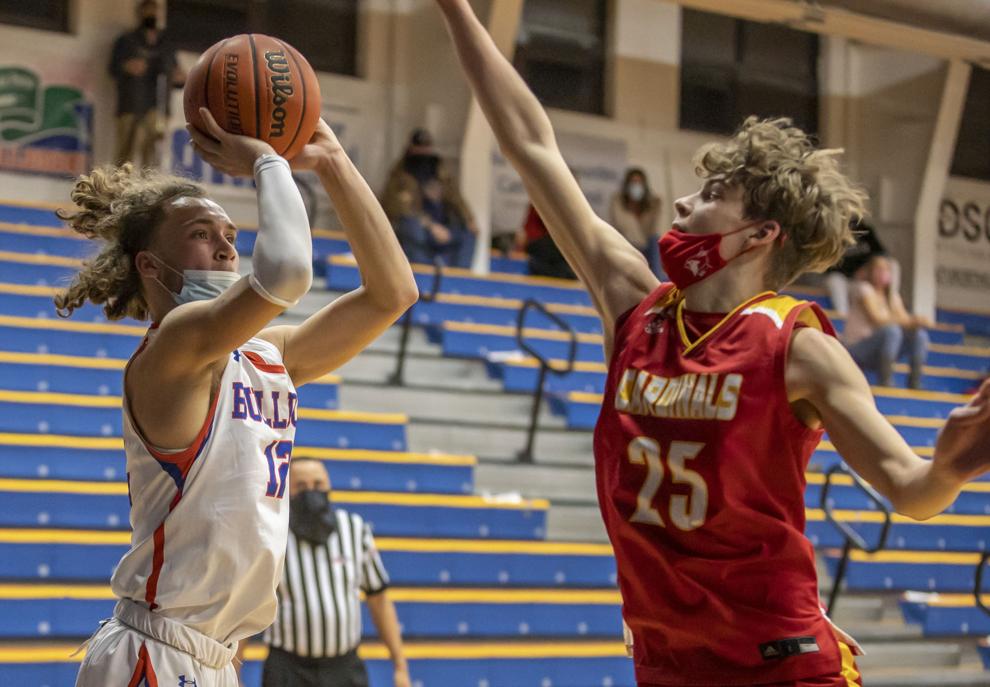 St Teresa WL 60 021921.JPG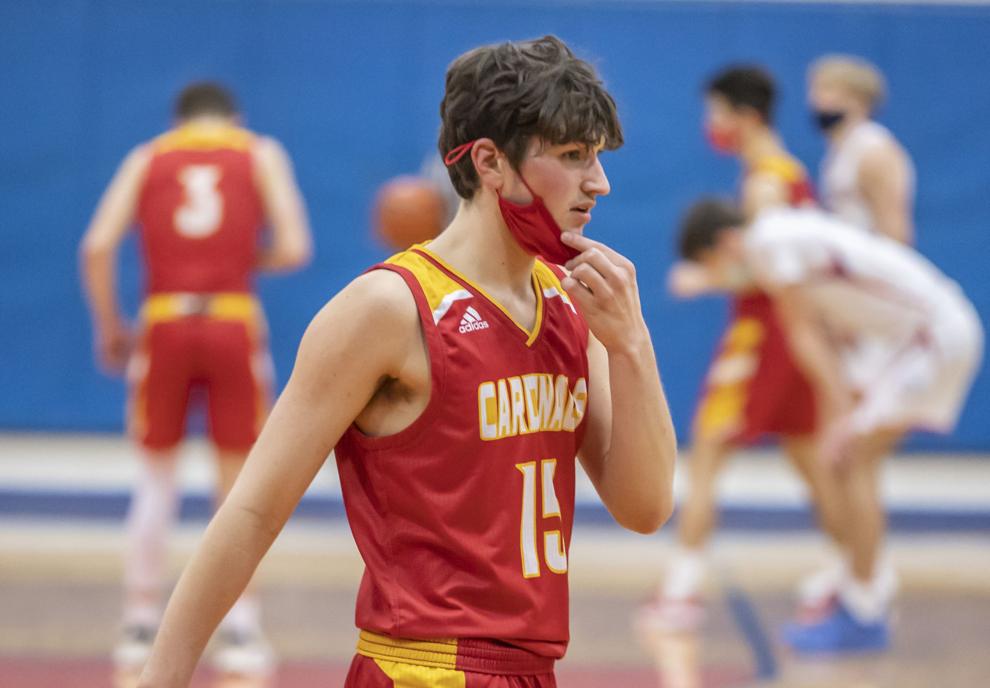 St Teresa WL 61 021921.JPG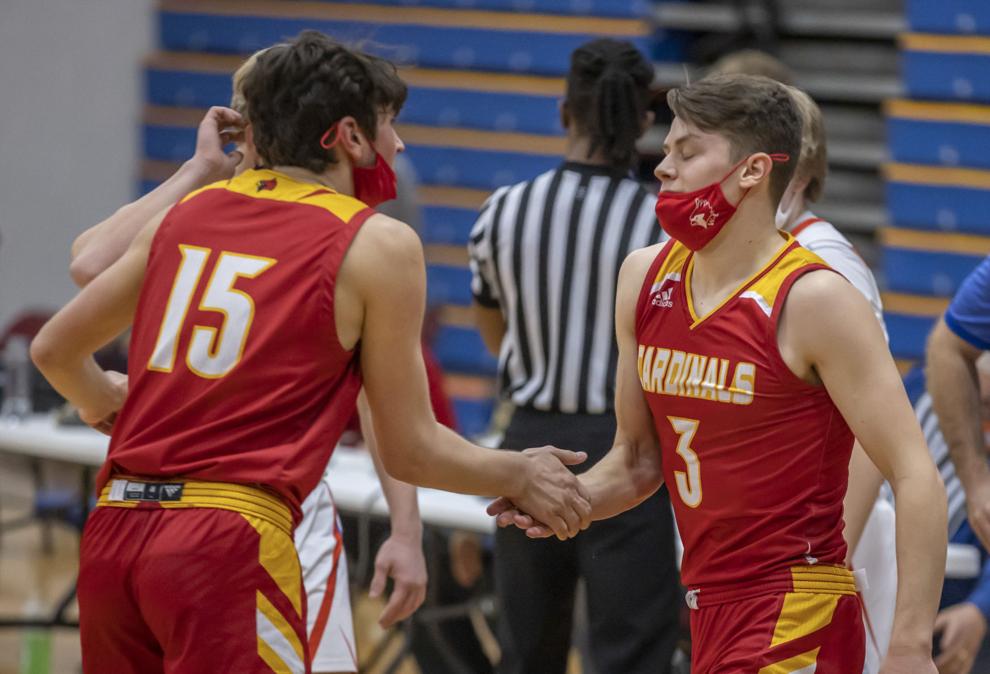 St Teresa WL 62 021921.JPG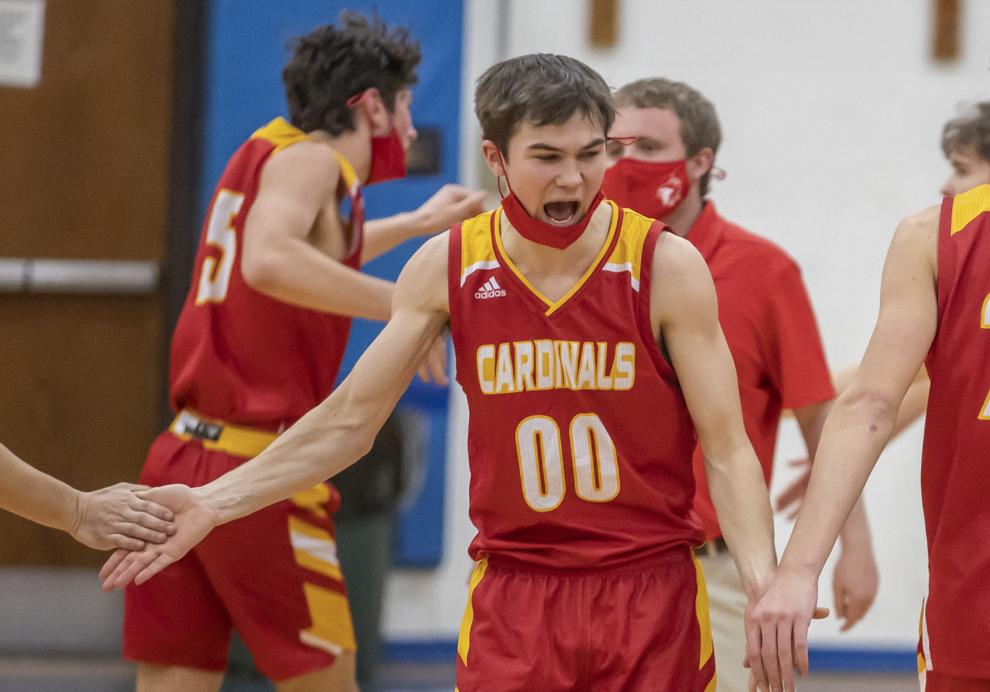 St Teresa WL 63 021921.JPG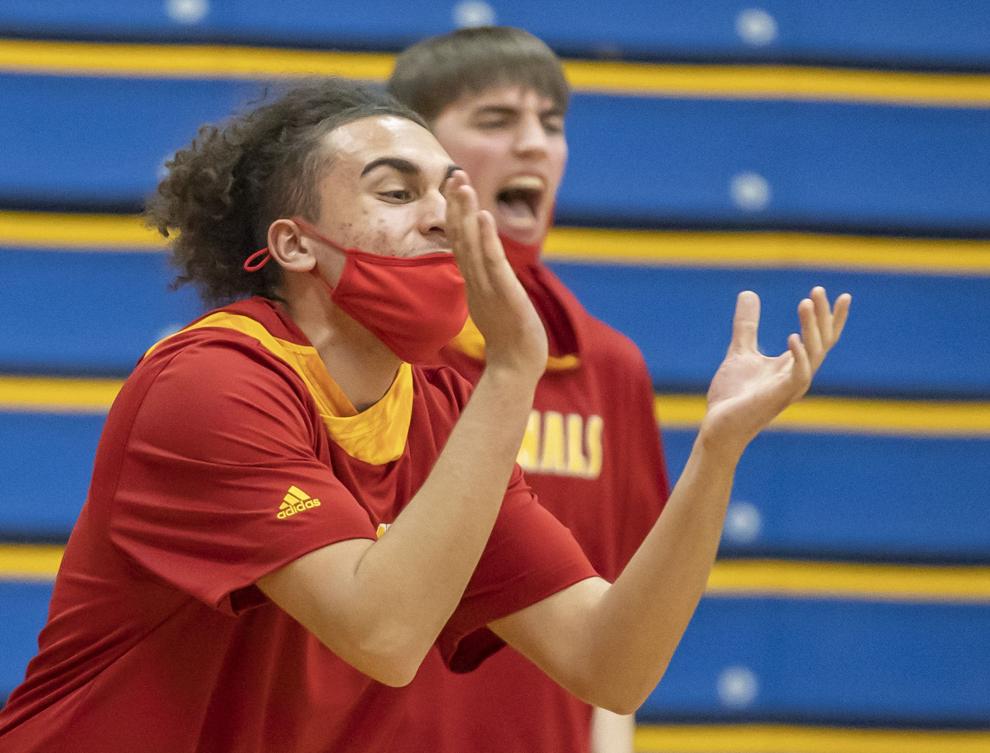 St Teresa WL 64 021921.JPG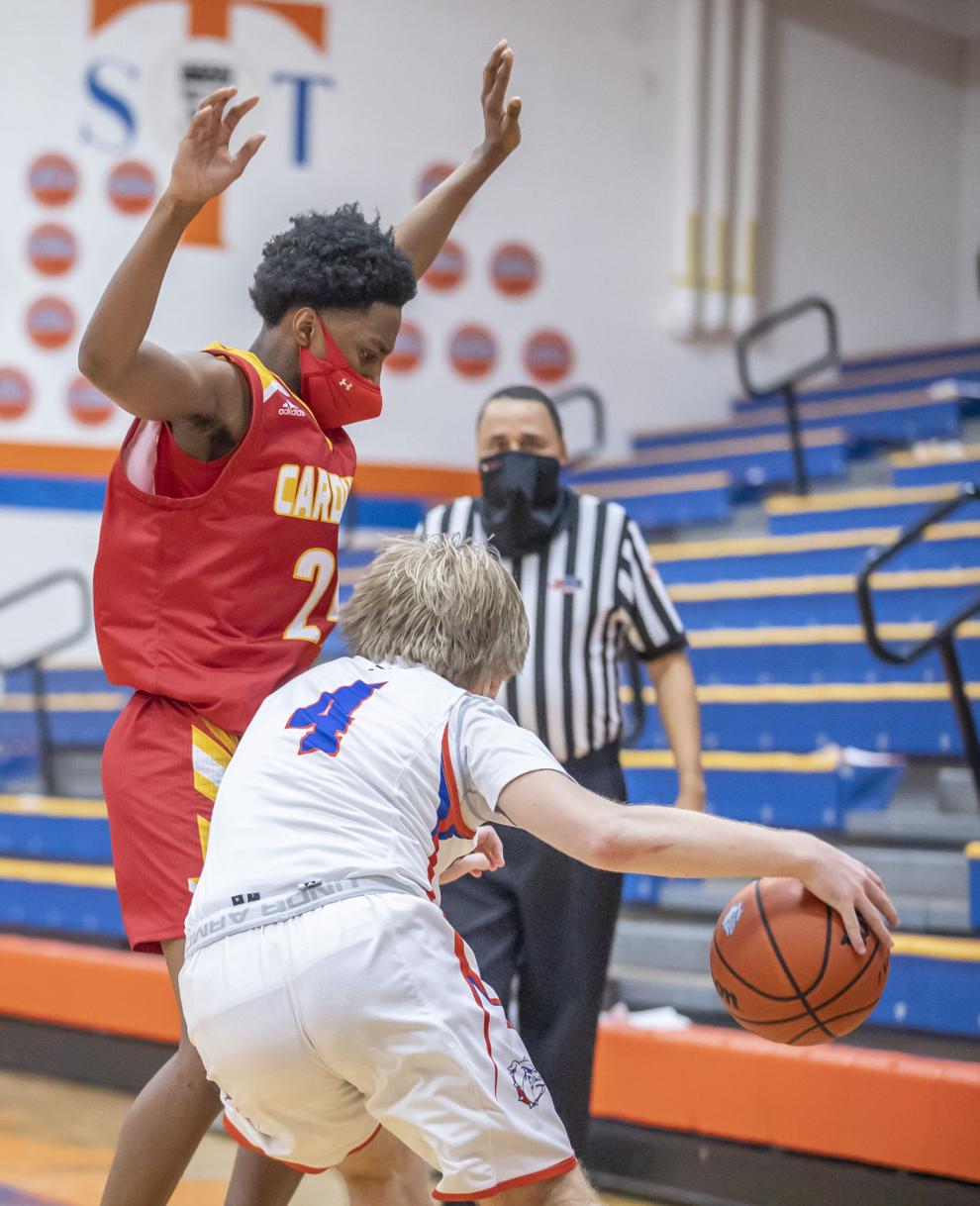 St Teresa WL 65 021921.JPG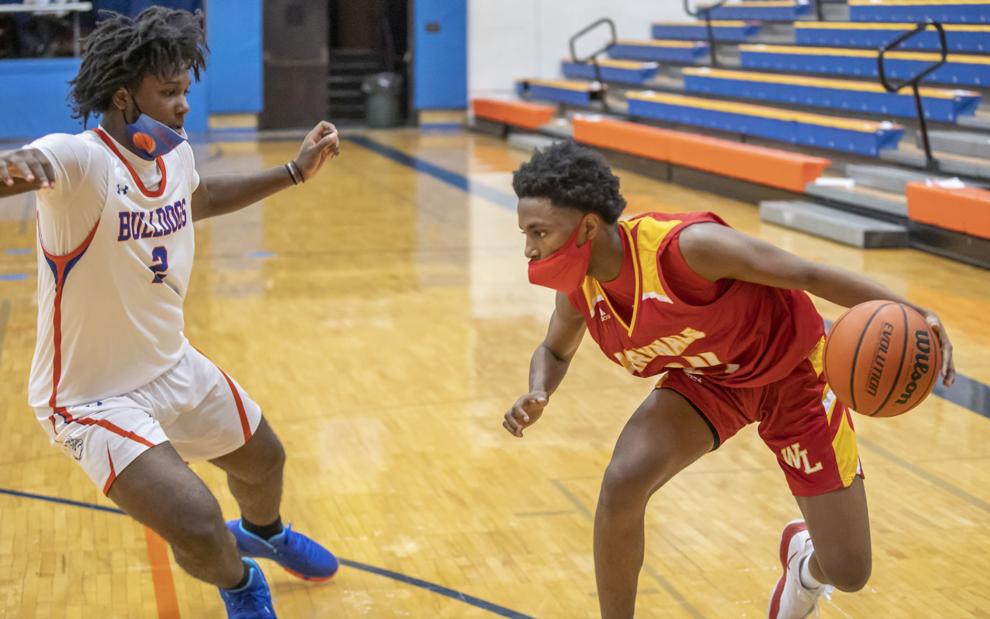 St Teresa WL 66 021921.JPG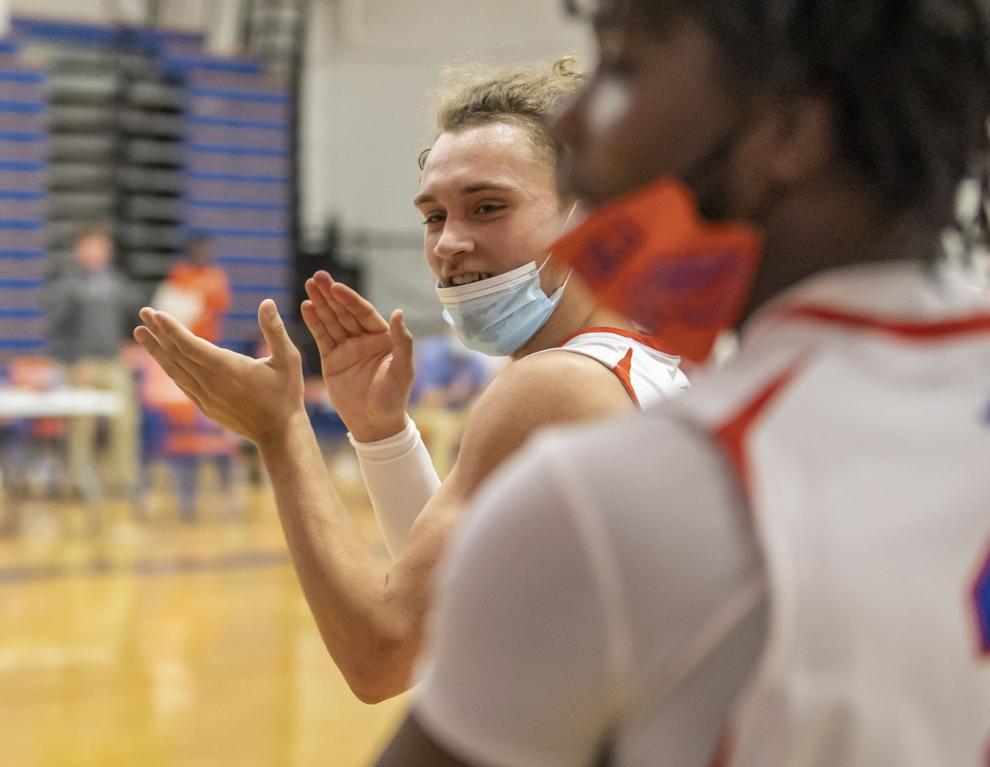 St Teresa WL 67 021921.JPG
St Teresa WL 69 021921.JPG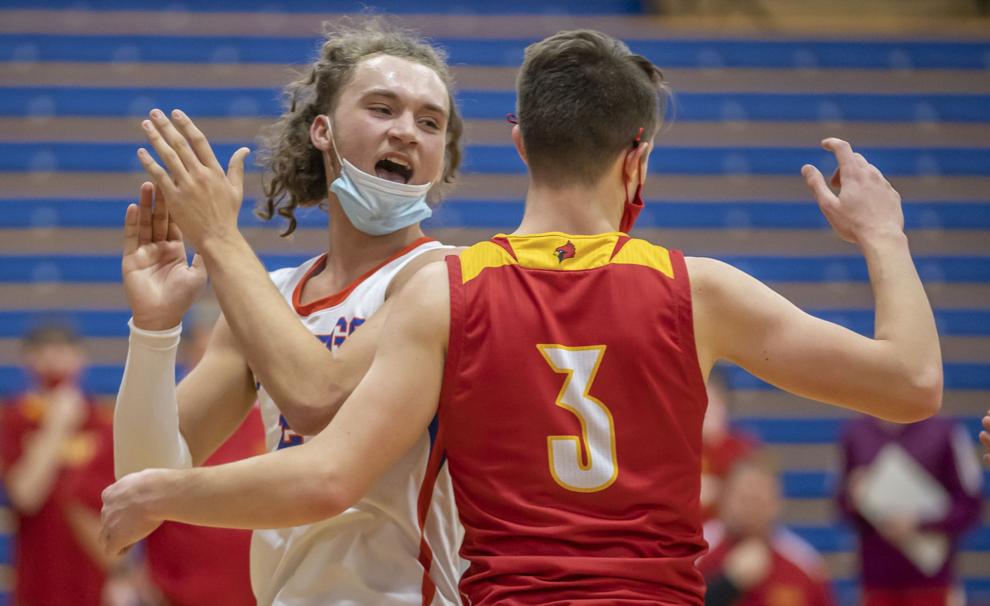 St Teresa WL 70 021921.JPG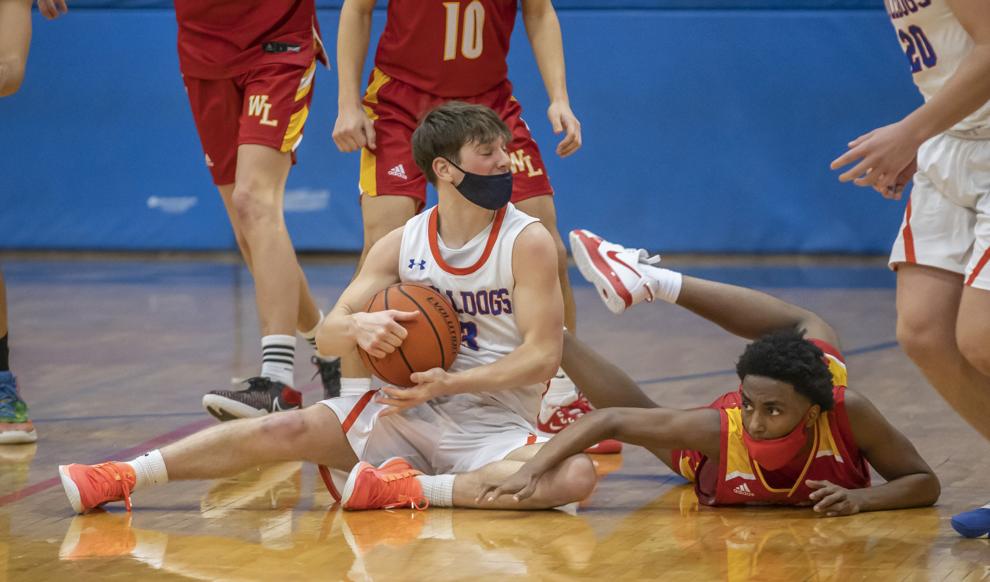 St Teresa WL 71 021921.JPG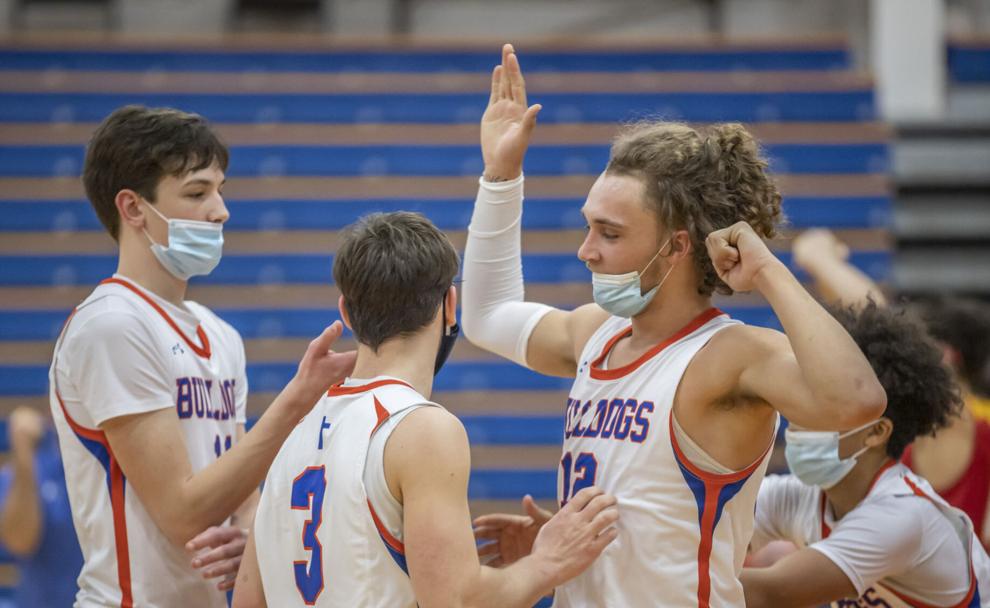 Contact Matthew Flaten at (217) 421-6968. Follow him on Twitter: @MattFlaten