DECATUR — Take a walk down memory lane and examine the box score from Johns Hill Middle School's 2017 Class 8-2A state championship game win against Hazel Crest Jesse White and the lineup jumps out at you with all the talent involved. 
It is easy to overlook the stat line for Jabryn Anderson, who scored four points in the title game on 2-for-2 shooting.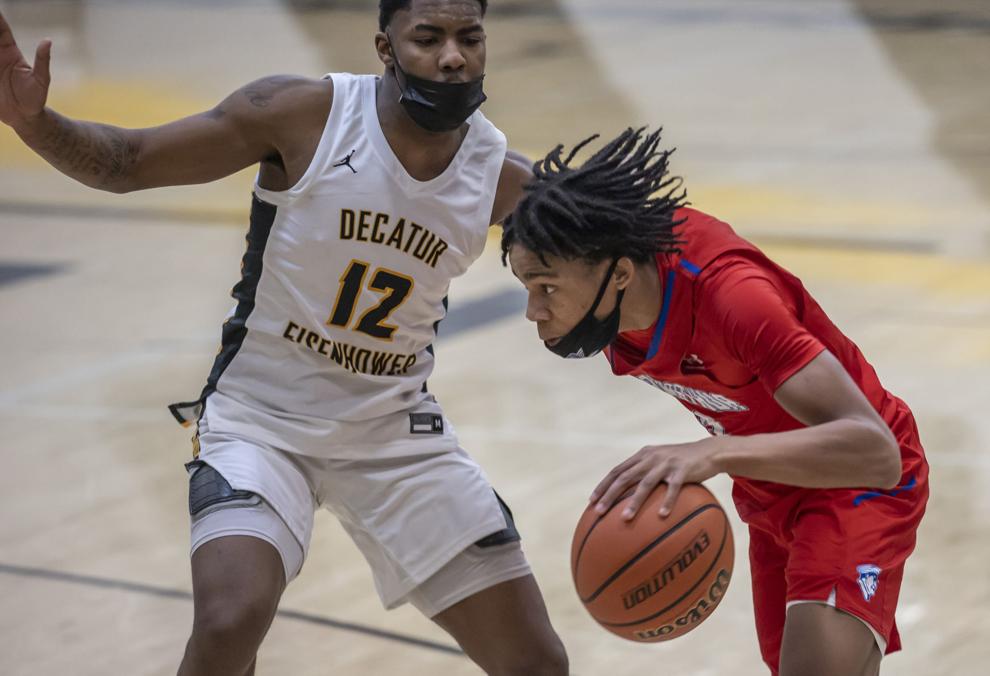 Anderson, now a junior, has grown into a key offensive weapon for MacArthur and helped lead the Generals to a 3-0 start.
"We played really sloppy at first but Jabryn hit a couple of 3-pointers that kept us in the game," MacArthur head coach Terise Bryson said. "Jabryn is a big part of this team. He was been working hard all summer and it shows with his game right now. He is our best defender and one of our best shooters."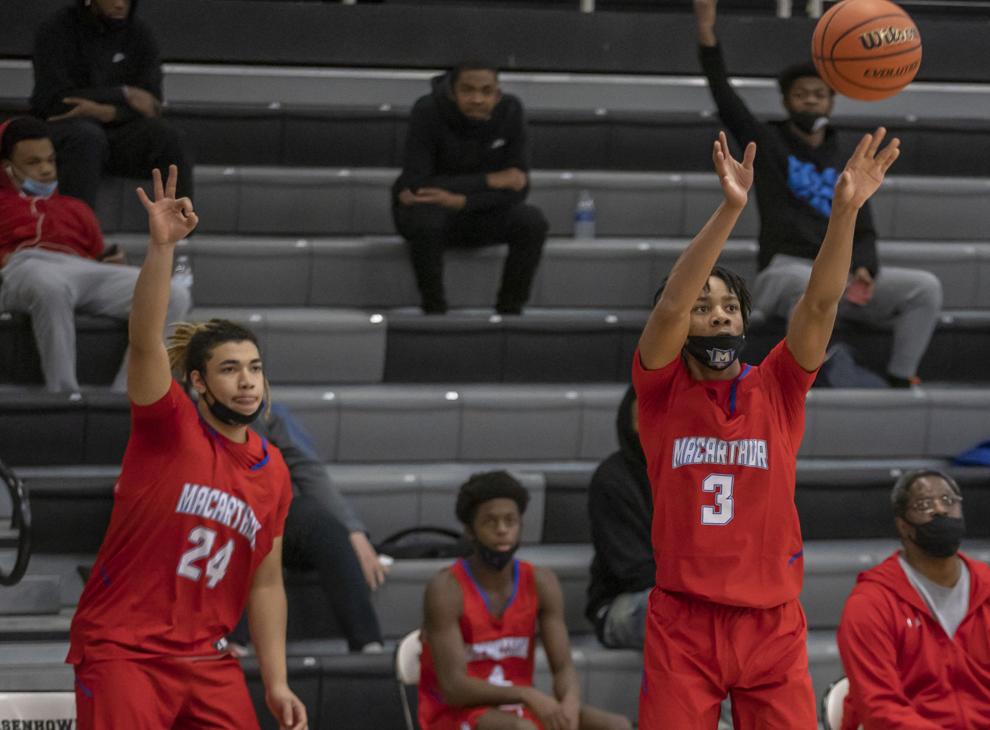 In the first half, the teams were in a back-and-forth physical battle with Walker scoring 17 first-half points. When Anderson connected on the first of four 3-pointer he hit between the 4:12 mark of the second quarter and halftime, Eisenhower led 27-26. By the end of the flurry, MacArthur had built a six-point lead going into halftime, 42-36. The Generals never surrendered that advantage in the second half. 
"I've been working on my 3-point shooting in the summer. (MacArthur assistant coach Jason Crutcher) told me I need to shoot the ball and that's what I am there for," Anderson said. "My friends would set screens for me and I would shoot the ball. I was also working on my free throws. "
In each game this season, Anderson's offensive capabilities have grown. He scored 11 against Normal University in the season opener, 15 against Chatham Glenwood and a team-high 21 against Eisenhower. He's also made eight of his 10 free throw attempts this season.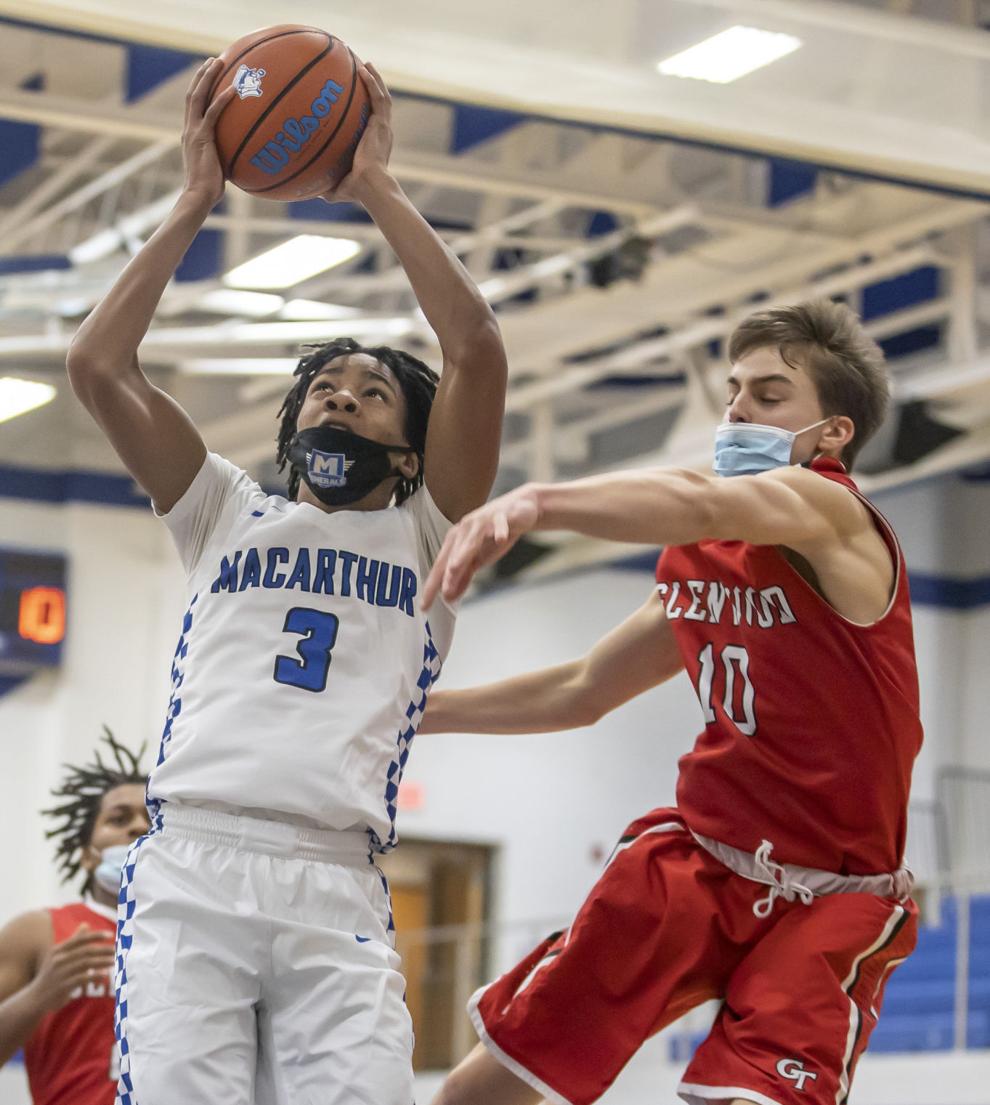 Anderson, who played football in middle school but focused on basketball exclusively when moving to high school, logged only a few varsity minutes last season and developed a strong bond with Bryson, the Generals' JV coach. When Bryson took over the head coaching duties from Ron Ingram, Anderson made the jump, too. 
"I used to play football in eighth grade but when I got to high school I was done. I was too little," Anderson said. "(I am) close with Coach Bryson. He always tells me to play hard. He yells at me a lot but that's what a coach is supposed to do."
Blending all of MacArthur's talented players into a cohesive group could be a challenge for a first-year coach. The team has found the answer with a focus on defense — the offensive opportunities end up spread out to whoever has the hot hand. Spannaus had a team-high 16 points in the season opener, Bartley had 12 against Glenwood and Qua Smith and Phillips had 19 and 18 points, respectively, against Eisenhower. For Anderson, it is those connections dating back to middle school and before that lead to the unselfish play.  
"In the first half (on Tuesday), we didn't play a lot of defense but the second half we pulled through. Defense is the key. We don't care about offense. As long as we play defense, we are good," Anderson said. "We play as a team and we all know each other. We play with a lot of chemistry and we just play hard."
---
Contact Matthew Flaten at (217) 421-6968. Follow him on Twitter: @MattFlaten