Question: When you became head coach, how did you address the loss of Coach Williams? 
Flaherty: "I'll never forget our first practice where we all talked about the elephant in the room. The elephant in the room was we all knew that Coach Dubb wasn't here anymore. I'm 180 degrees from Dubb and we were doing it for Dubb. We talked about the expectations for the season. We are veterans and I am going to rely on you as much as you are going to rely on me. We had a very good understanding all season long. It was a good thing I was around for a couple years and I credit the coaches and I credit the girls. We didn't reinvent the wheel."
Flaherty: "We didn't have a summer. We had the Decatur Public Schools sports shutdown so we didn't have any warmups or walk throughs. We basically had seven practices to install and offense and a defense and prepare (for our first opponent Normal University) and get in shape. Somehow, we managed to do all of it. It was a lot of coordination and chemistry. The practices had to be so organized and the girls had to be so focused. I told the girls, I don't have time to yell and they didn't have time to be lazy."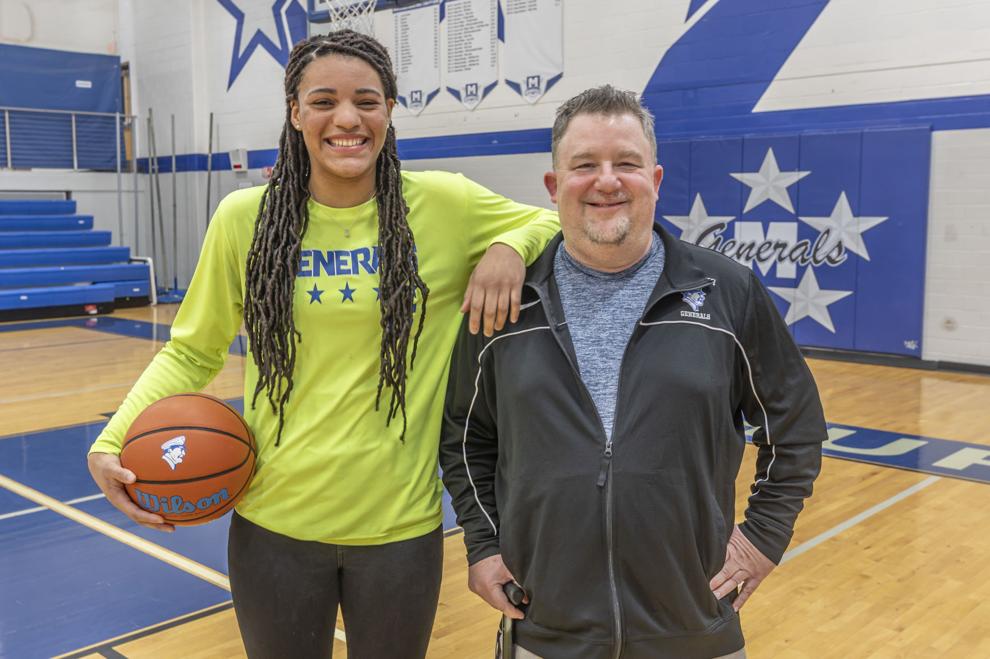 Q: In the middle of the season, you tore his quad tendon and had to be in a wheel chair? What was that challenge like this season? 
Flaherty: "I'm literally learning to walk again. Last week was the first time I've walked since February. I'm using a cane now and I was on one crutch for about a week and in a wheel chair before that. It was pretty terrible. All of a sudden, I couldn't walk and I couldn't move. Thank God for (assistant coach) Fred Jackson and Gabby Williams for stepping up and doing the little things. I couldn't even go up to the equipment room and get gear and things like that. I couldn't get up and move so it was hard to motivate and move up and down the court when you are stuck in one spot. I've been coaching basketball since 1998 and this was the most challenging season I've had."
Q: The team had two strong additions this season in Hayley Diveley, who transferred from Effingham and Lilly Null, who transferred from Sullivan. 
Flaherty: "We needed outside shooting because we knew Taya is going to drive to the bucket and dish and Q is Q. We needed someone to spread out that defense. Hayley came in and had 26 3-pointers this year. Once she got hot, it made our opponents have to pick their poison on who they were going to guard.
"Lilly is a bulldog diving for lose balls and she is very coachable. After she got used to the speed of the game in the CS8. She was more aggressive and more sure of herself as the season went on."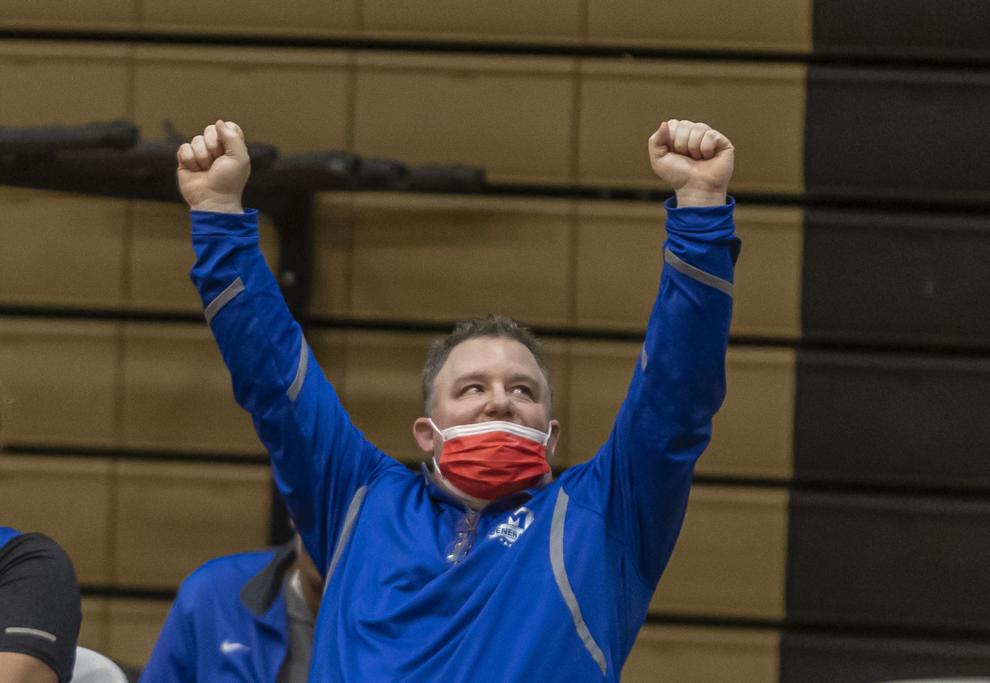 Q: After losing to Sacred Heart-Griffin 48-32, the team had a dominating 60-40 win in the CS8 championship. What were your emotions in that game? 
Flaherty: "I'm not a very emotional person and I saw a picture of me with my arms in the air. I don't even remember really doing that. I didn't give a lot of locker room speeches this year but I gave one in that game. I said 'You never know when your last game is but we know this is it.' I think the girls took that to heart. At halftime we were up big and they said, 'We aren't done.' It was incredible to see.
"I'm so proud of these girls for how much they adapted and how much they had to overcome. It was a season that I wish we could have seen what would have happened in the playoffs."
---
PHOTOS: 60-40 MacArthur girls win over SH-G for the tournament conference champions
Macarthur girls gallery 54 031321.JPG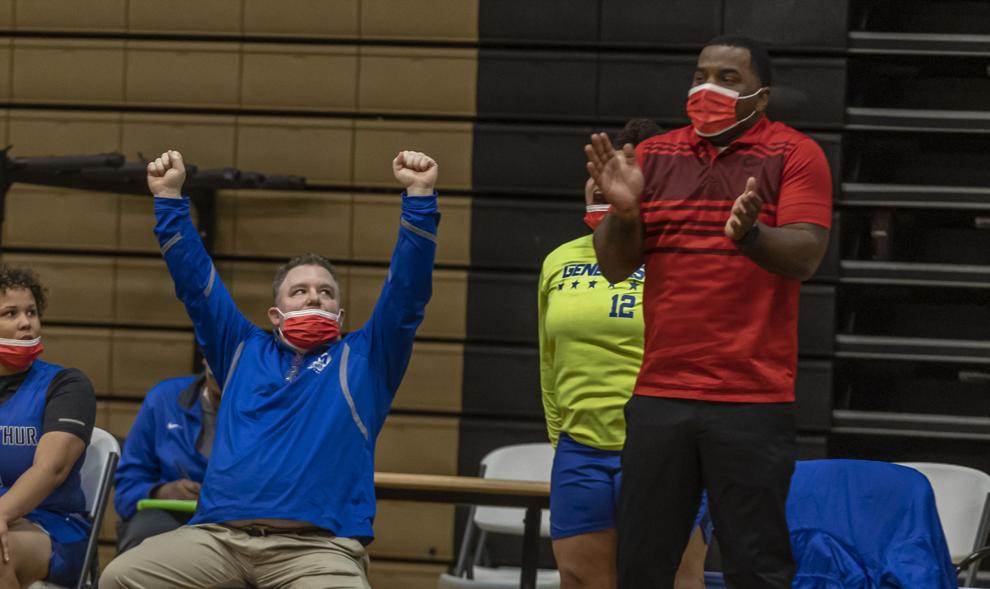 Macarthur girls gallery 55 031321.JPG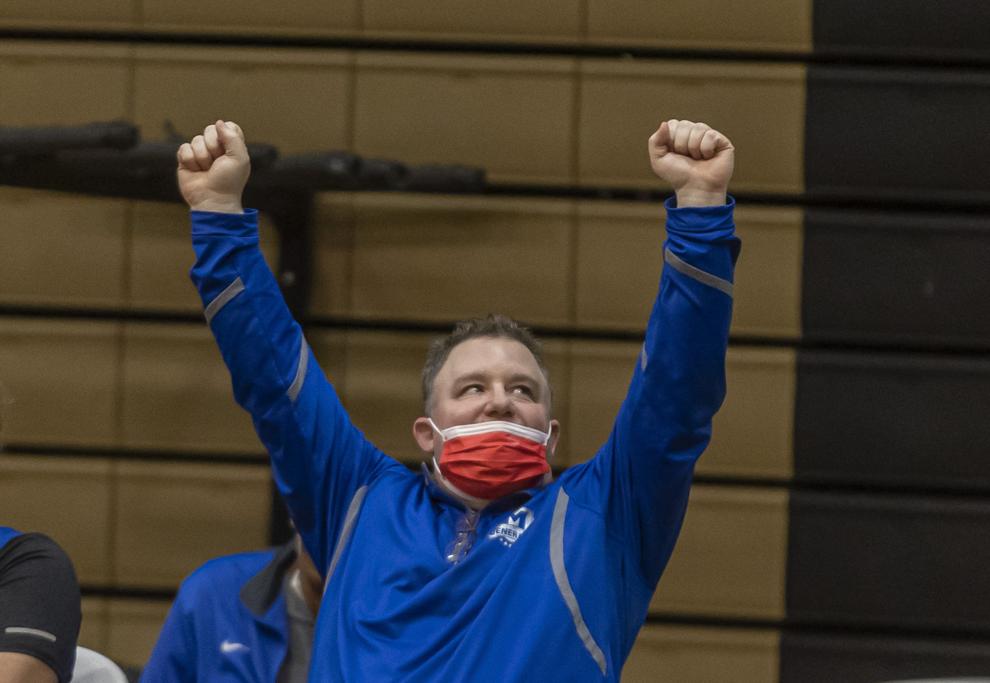 Macarthur girls gallery 56 031321.JPG
Macarthur girls gallery 57 031321.JPG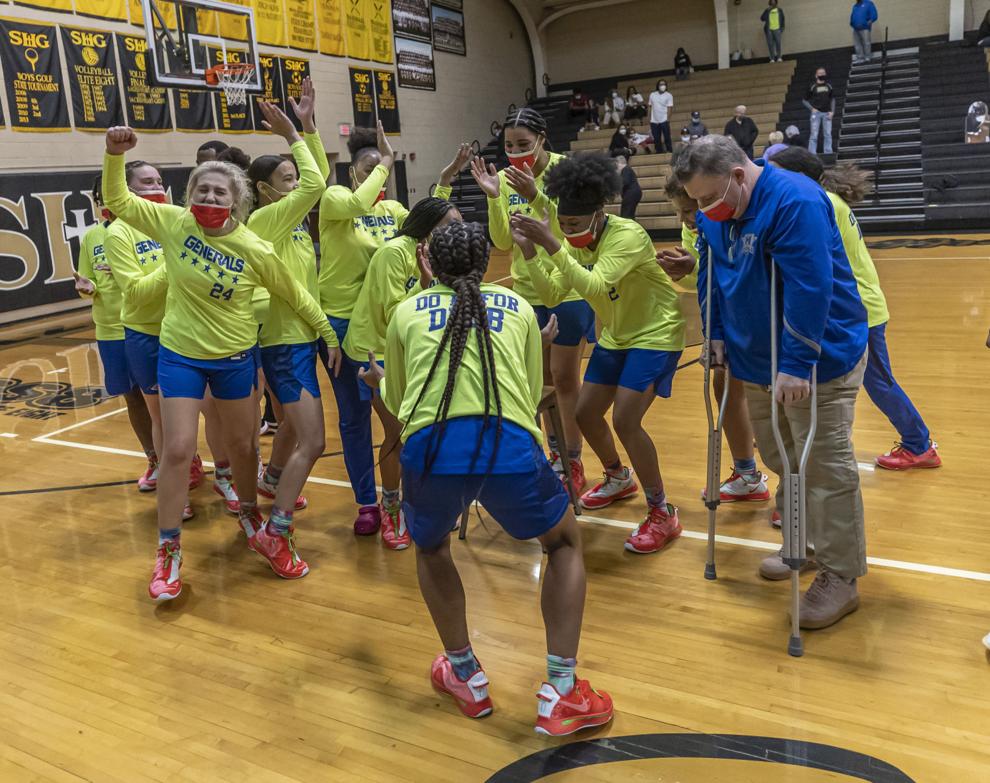 Macarthur girls gallery 58 031321.JPG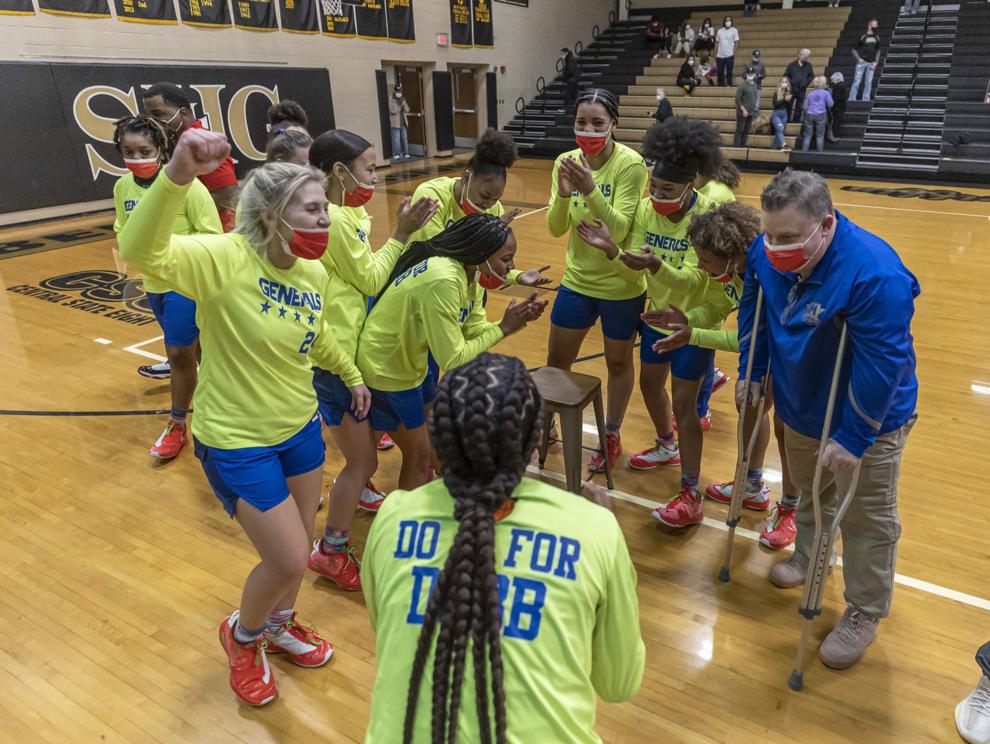 Macarthur girls gallery 59 031321.JPG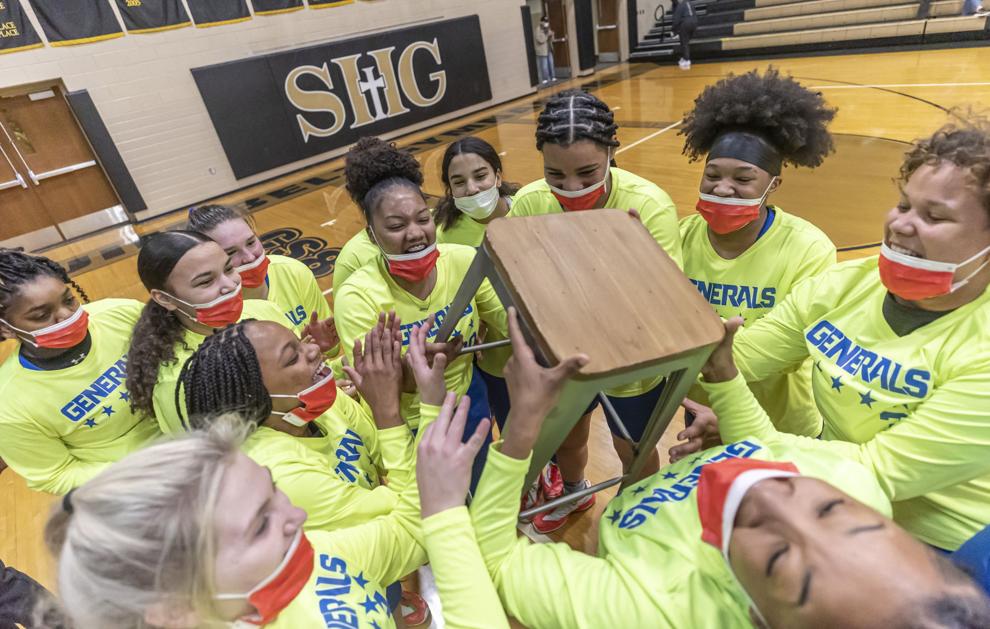 Macarthur girls gallery 60 031321.JPG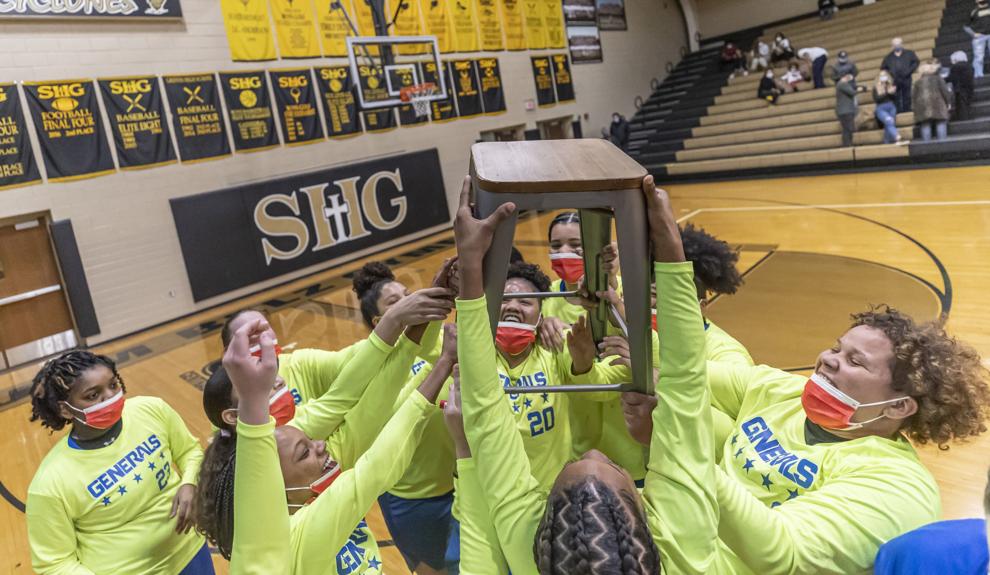 Contact Matthew Flaten at (217) 421-6968. Follow him on Twitter: @MattFlaten