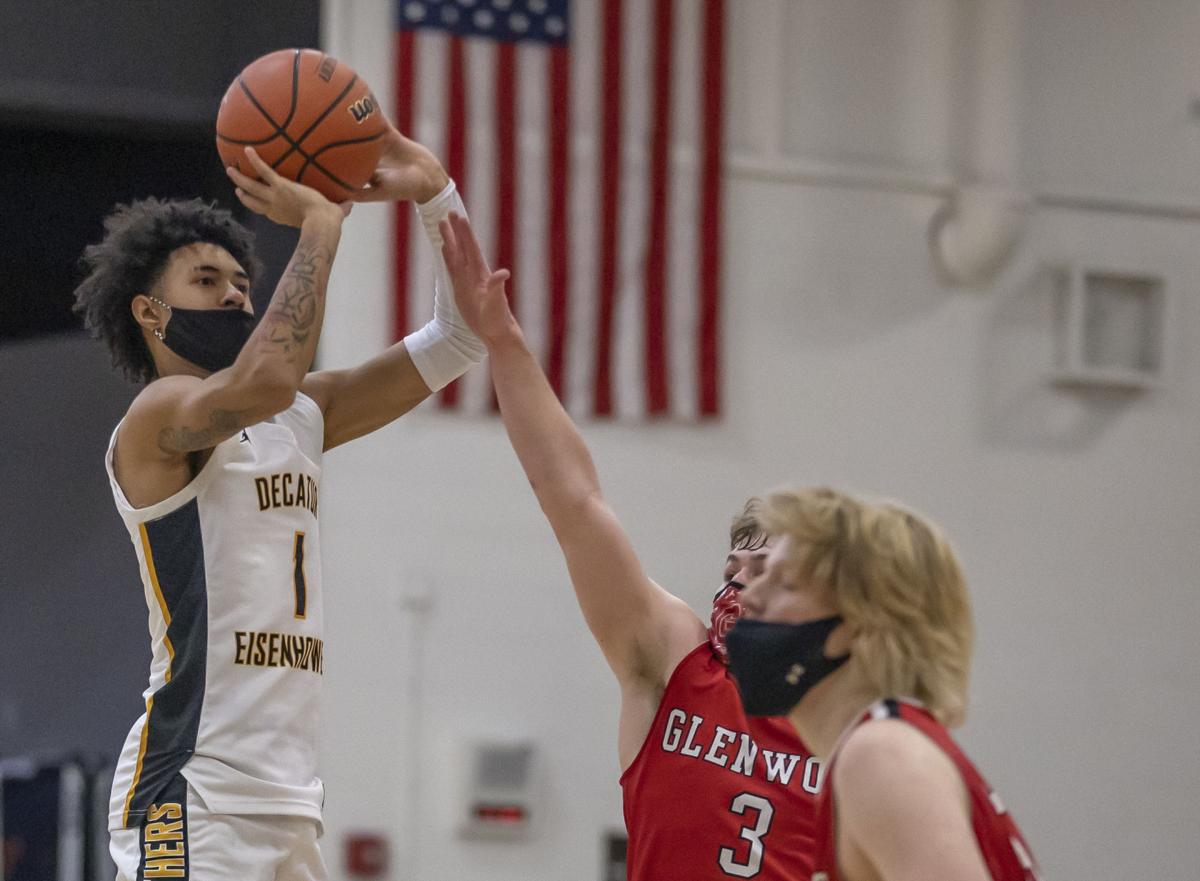 "I've always had him play off the ball to give us another option but now he's going to lead the way," Eisenhower boys basketball head coach and RJ's father Rodney Walker said. "A lot of people hadn't seen RJ play the point guard and they've always just seen him shoot the basketball."
Walker finished with a team high 16 points as Eisenhower got rid of the rust quickly. The Panthers led 6-4 at the end of the first quarter and built a 19-14 lead at halftime. 
The Titans game back in the third quarter and the game was tied 29-29 at the end of the third quarter. The Panthers dominated the fourth quarter, outscoring Glenwood 17-8 to win by nine.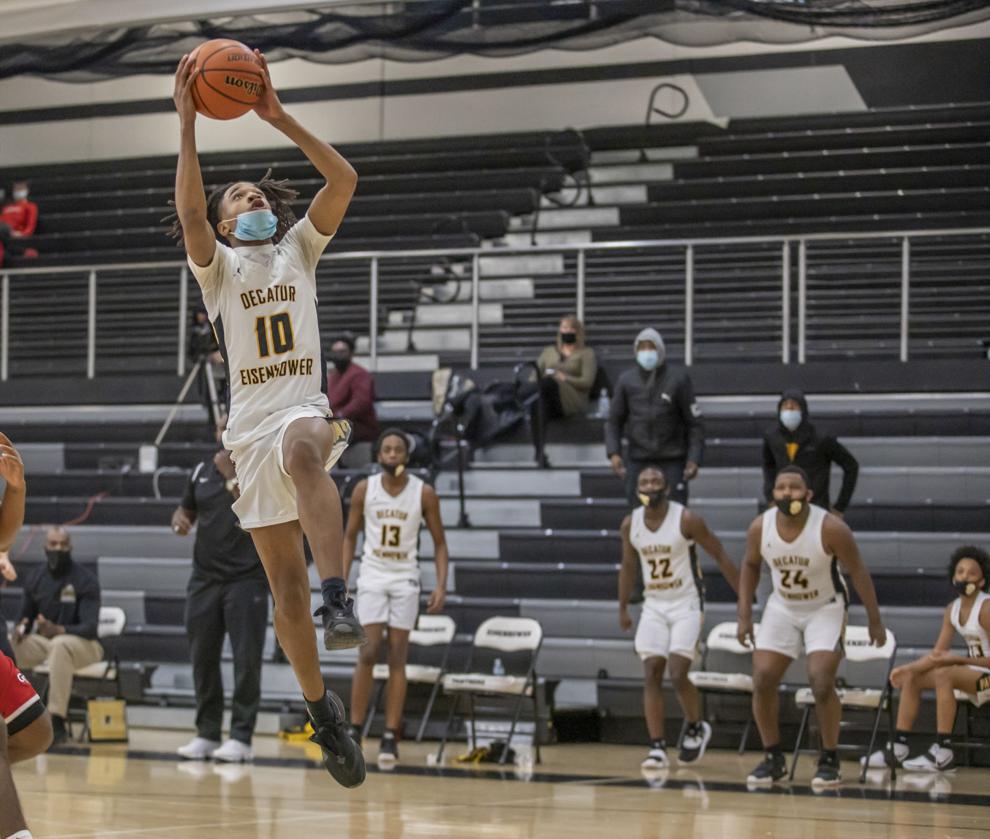 "The boys hung in there and fought it out. It was a grimy game but that was to be expected from such a young group of Panthers," Rodney Walker said. "I've been impressed with those young guys. The guys played so hard last night and they did everything we asked of them. It was a good win for us."
As the Titans doubled RJ Walker, it opened it up for the Panthers' supporting crew. 
"Most teams are going to try to double-team him but that's what we want them to do. He is very capable of picking you apart when you are trying to double-team him," Rodney Walker said.
Rodney Walker said Jaquan Ratliff and Shikel Green emerged as a good complement to RJ.
"Jaquan Ratliff is a senior and he's one of those kids that you're not sure what he's going to do. He's all over the court and he had a double-double last night with 10 rebounds and 10 points. He is wiry and I call him a shorter Dennis Rodman," Rodney said.
"Shikel Green is one of my tough sophomores and he played a little bit of varsity last year. He is a strong, heavy guard — you look at him and you think he should be playing football. I don't have the tallest kids but I have the strongest kids." 
The Panthers had just seven practices before beginning their short 13-game season but Rodney Walker has seen great enthusiasm from his team. 
"They are hungry and they're ready to go. They're tired of waiting and they are tired of looking at each other," he said. "They were pumped up and ready to go. They did very well and I was impressed with the stamina that they had. I was impressed that they stuck to the game plan and did exactly what we asked them to do.
"They worked together collectively and supported each other. That's what's exciting about this group. It's so much fun to coach a disciplined group that tries to go up there and do what you been working on."
---
The MacArthur girls basketball team opened the season with a 53-39 win against Normal Univer…
Contact Matthew Flaten at (217) 421-6968. Follow him on Twitter: @MattFlaten