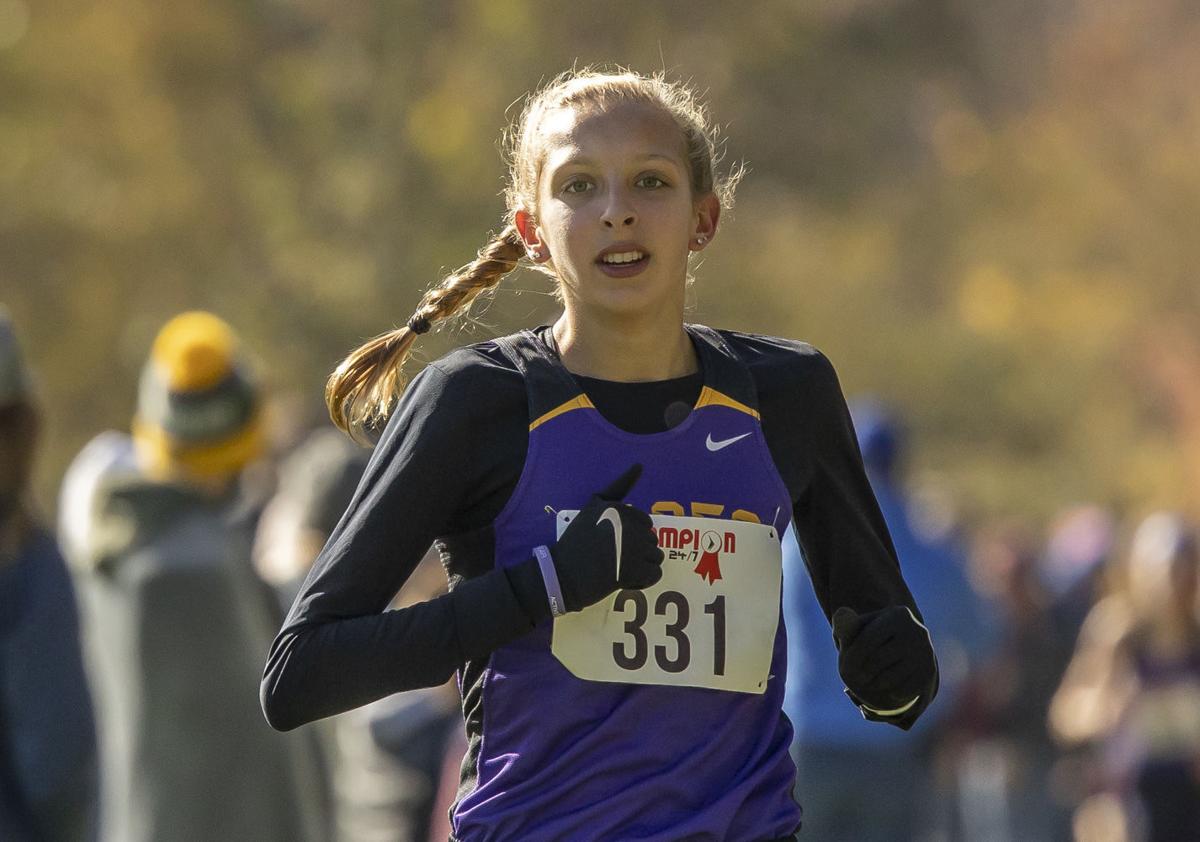 In mile two, Hall accelerated to put some distance between himself and the lead pack but Monticello's Jackson Grambart moved to keep pace with him and as the third mile started, Hall saw a familiar face on the course at Hickory Point Golf Club. 
"That third mile was all adrenaline and I had all my teammates and my friends and my friend Aaron Likens — who I call my hype man — and he gets me pumped up for races and during the races. It was amazing," Hall said.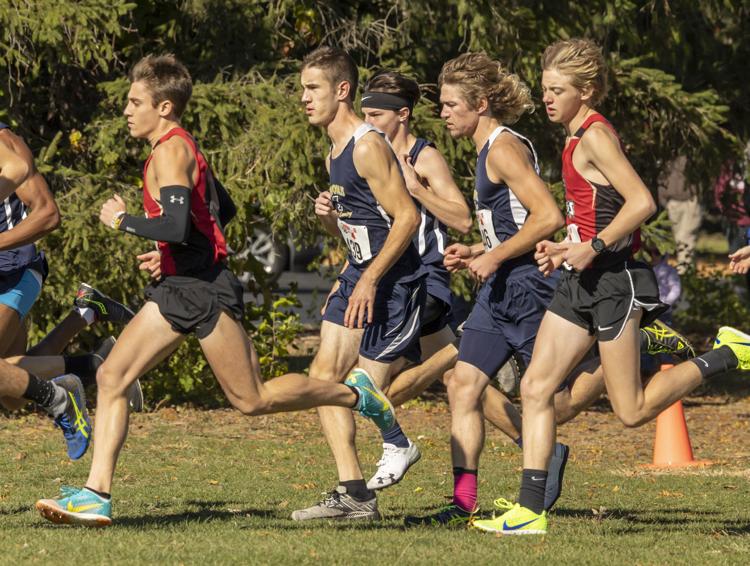 Hall put the hammer down and got the separation distance he wanted, crossing the finish line with a time of 15:27, 16 seconds in front of Guthrie.
"It feels great and amazing. I put so much work in and I love to see it pay off. I'm so excited with today," Hall said. "It wasn't the greatest time and I had a lot of wind to battle. I didn't really expect to have that big of a lead (at the end) but I'm very thankful. I'm very excited to pull this out."
Likens is the kicker on the Knights football team and without football this fall, he joined the cross country team. Injuries kept him from competing on Saturday but his impact was felt. 
"He's such a great kid and I'm glad to call him my friend. He loves coming to the races and loves watching me run and it gets me excited for the race. My energy level goes way up when I see him cheering for me," Hall said.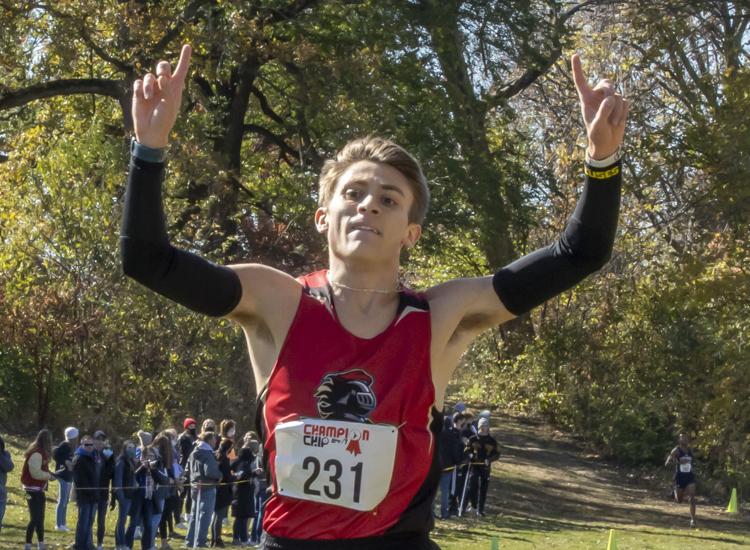 Hall's win, along with outstanding running from his teammates Logan Beckmier (16:02 for fifth place) and Lyle Adcock (16:20 for 10th place) gave ALAH its first sectional title in program history. It's a huge step for a program that until recently had trouble filling a complete cross country roster. 
"At the two-mile mark it seemed like Layton had had enough and pulled away and in the second flight, Lyle Adcock did just about the same move during his flight and he just opened it up and ran away from the other guys," ALAH coach Lyle Dorjahn said. 
In search of his first sectional crown, Hall also found inspiration outside of himself. 
"I knew God was with me and I knew my uncle (Justin Kauffman) was with me and I could feel them there with me the whole race and I'm very thankful for him and and I was glad I was able to pull up the win today," Hall said. "(My Uncle Justin) passed away when I was about two years old and so I didn't know him too well but he was a great guy. The win was mainly for him today and my whole family, they are all here today along with my old cross country coach Derik Eaton who was here today and that helped me a lot."
In the team competition, the Monticello boys finished third overall, behind ALAH and St. Joseph-Ogden. Jackson Grambart was fourth overall (15:50) and Josh Baysore was sixth (16:04).
"(Josh Baysore) and I had a goal today to go out really hard and Layton took off after the mile mark and I went with him just to see what would happen," Grambart said. "It was really competitive throughout the whole race and it was fun. I was side-by-side with (Layton) or a little bit and then he took off and he's a really good runner. It wasn't my best race today but it was still pretty good and I'm happy with my place overall."
Other top local finishers included Tuscola's Josiah Hortin (16:31), ALAH's Jacob Adcock (16:40), Shelbyville's Lucus Stokes (16:43), Monticello's Ed Mitchell (16:56) and Effingham St. Anthony's Noah Tegeler (16:56). As a team, Effingham St. Anthony finished sixth and Shelbyville finished 10th. 
Monticello's Bruhn 2nd, Talbert 4th as Sages girls win team title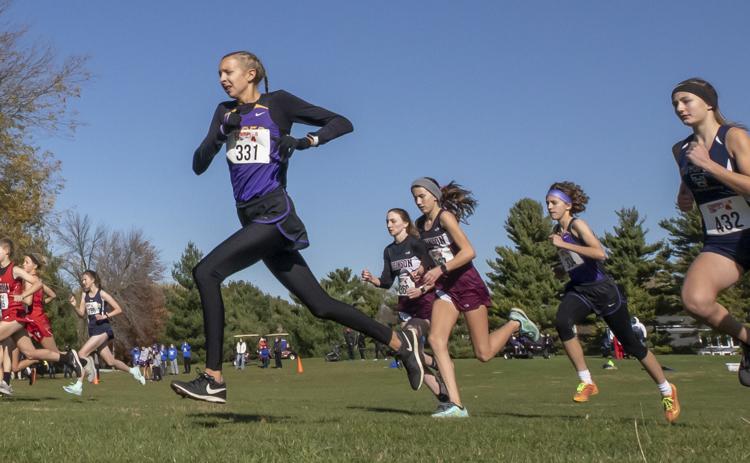 Monticello's Mabry Bruhn's meet win streak this season ended at 10 as the Sages sophomore finished second to Urbana University's Kate Ahmari at the 1A St. Teresa Sectional. Ahmari won with a time of 18:29 and Bruhn finished at 18:32 and then collapsed at the finish line and had to be helped from the course by course officials. 
Monticello had four runners in the top 10 to win the second sectional title in program history and the first back-to-back sectional victories.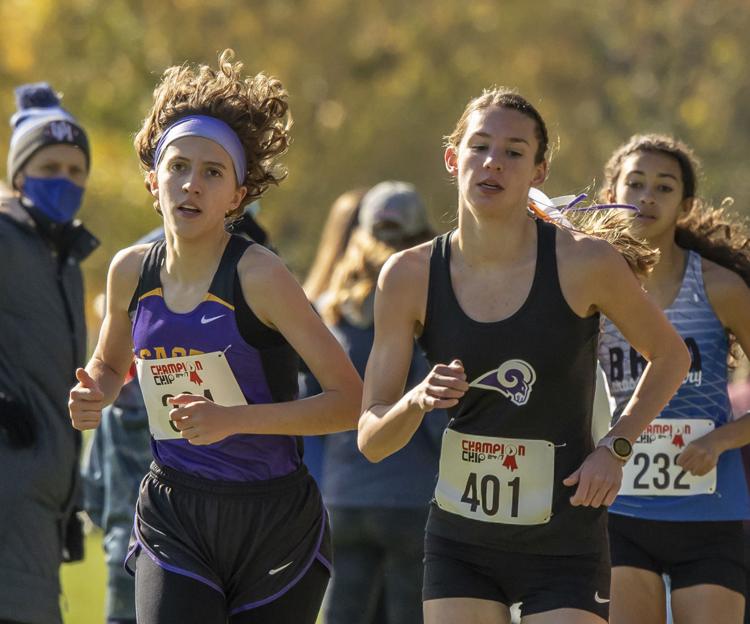 Sages senior Grace Talbert finished fourth (18:51), Rachel Koon was eighth (19:07) and Estella Miller was 10th (19:15).
"I am definitely happy with where we came out today and even though both of (Mabry and I) were not really feeling on top of our game at the end of the race. At regionals (where Monticello was second), we saw that we are so close to their teams that if just have a slightly off race then it's enough for them to get past us," Talbert said. "I wasn't sure going into the season if we would have regionals and sectionals and now that I have had this chance to do regionals and now finishing up sectionals I feel accomplished as the senior finishing out my season. I've come out and run my best and I really feel is awesome to get you the sectionals because I didn't know it was going to happen."
In the team competition, following Monticello was Tolono Unity, Marshall and Urbana University. Shelbyville was seventh and Teutopolis was 13th. 
"I was hoping to do a little better than that but I just didn't feel my best today. I don't really know why but it was just one of those days I guess," she said. "My goal was to stay out there with a front pack but I fell behind a little bit a little earlier than anticipated."
The Rams junior feels positively about the season that saw her set a new personal record as well as conference and regional championships for the Shelbyville girls. 
"I feel like I've had a pretty good season this year I've got a new PR (17:44 at the Central Illinois Conference meet), which was good," Spain said. "Our team has improved a lot over the season and everyone returns next year so it is looking very promising for next year."
---
PHOTOS:  Boys and Girls Sectional Cross Country at Hickory Point
CC Sectional 1 10.31.20.JPG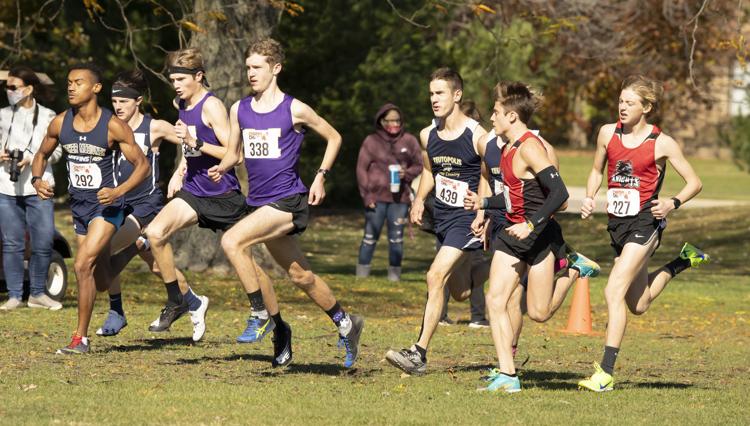 CC Sectional 2 10.31.20.JPG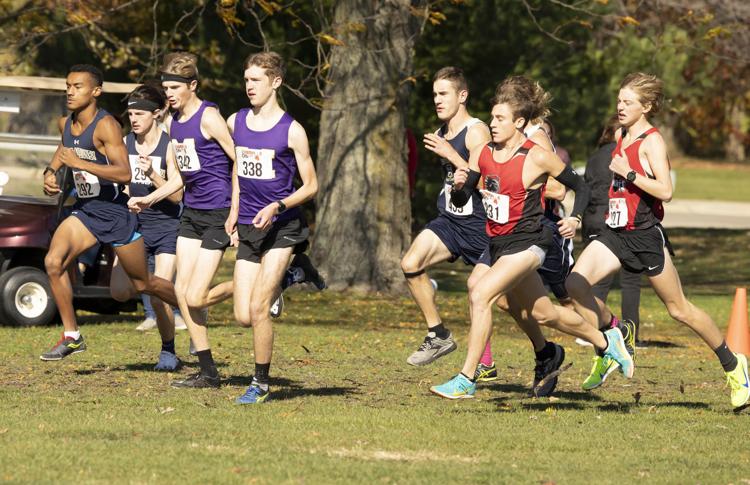 CC Sectional 3 10.31.20.JPG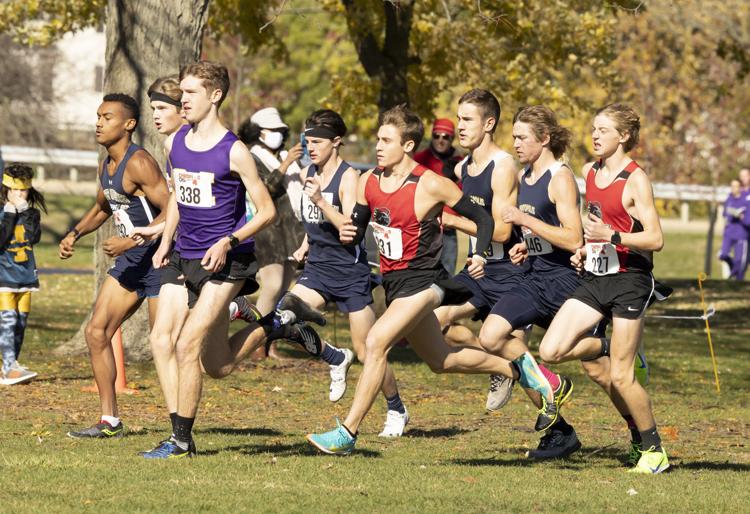 CC Sectional 4 10.31.20.JPG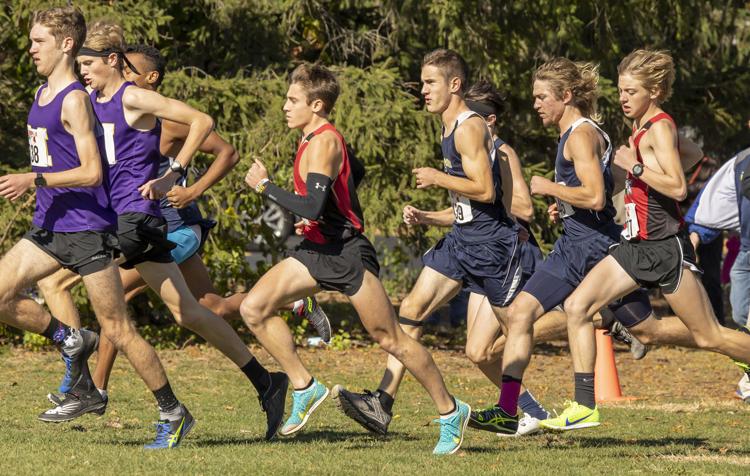 CC Sectional 5 10.31.20.JPG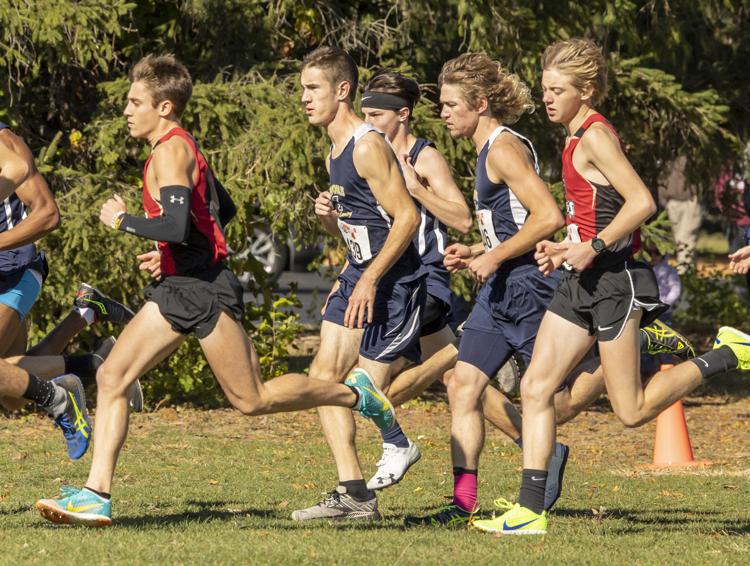 CC Sectional 6 10.31.20.JPG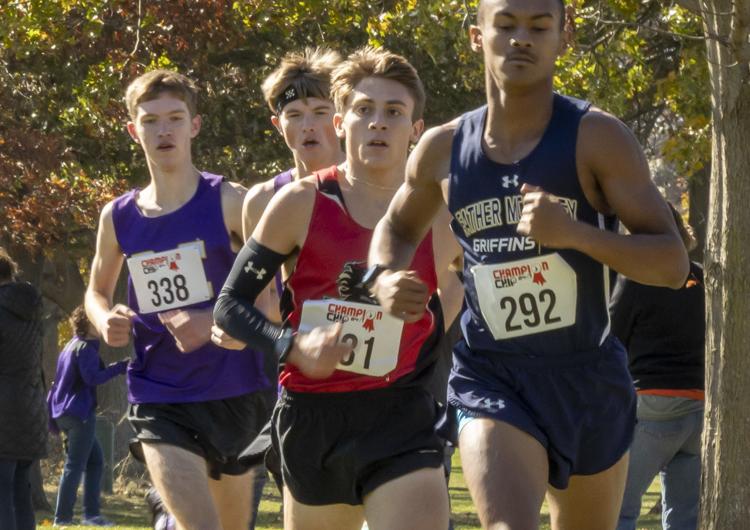 CC Sectional 7 10.31.20.JPG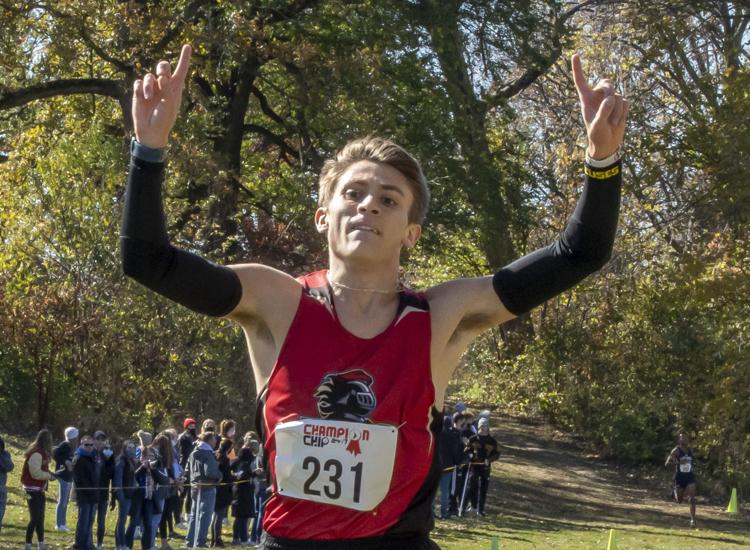 CC Sectional 8 10.31.20.JPG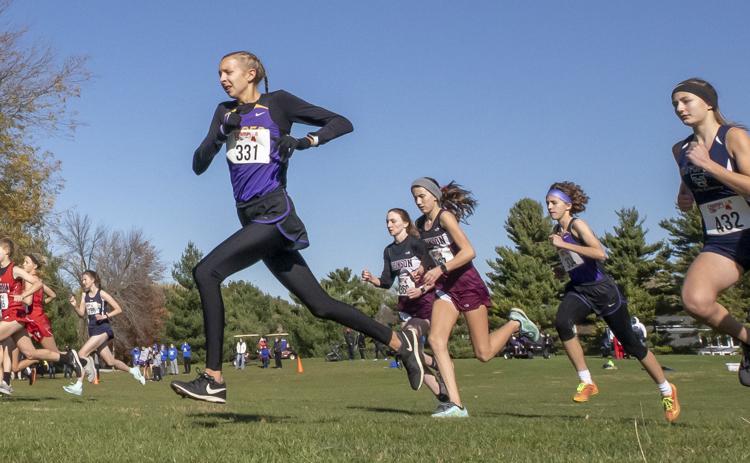 CC Sectional 9 10.31.20.JPG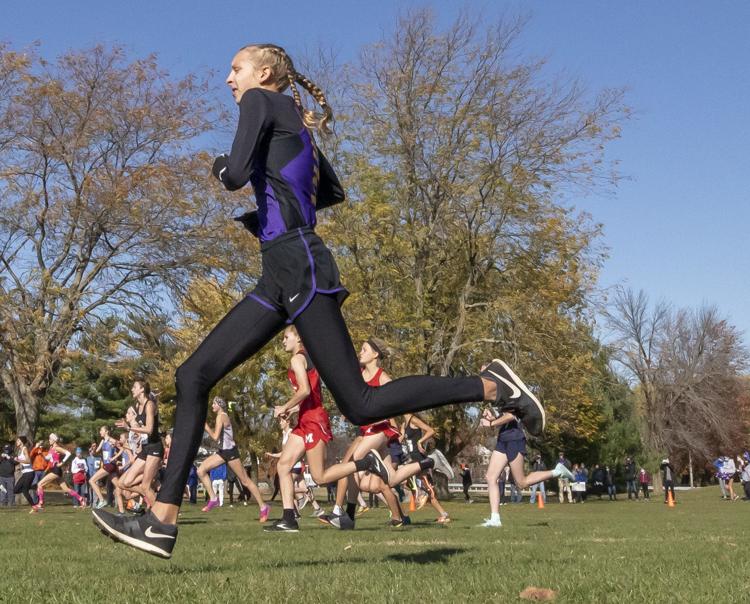 CC Sectional 10 10.31.20.JPG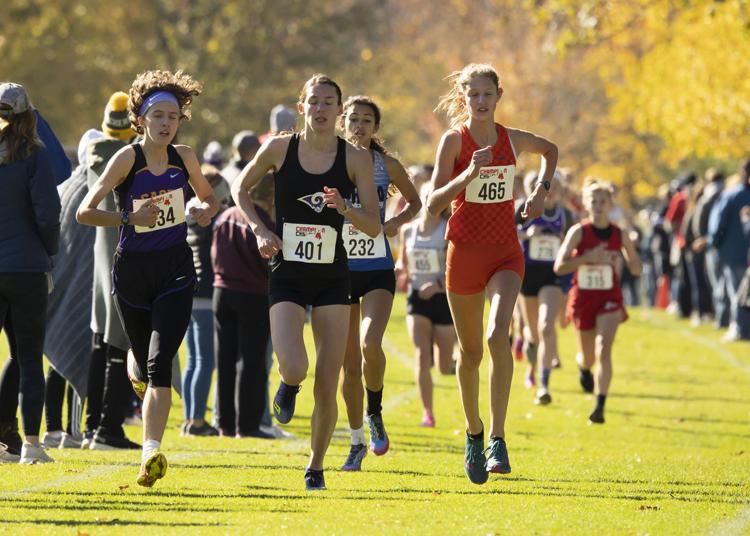 CC Sectional 11 10.31.20.JPG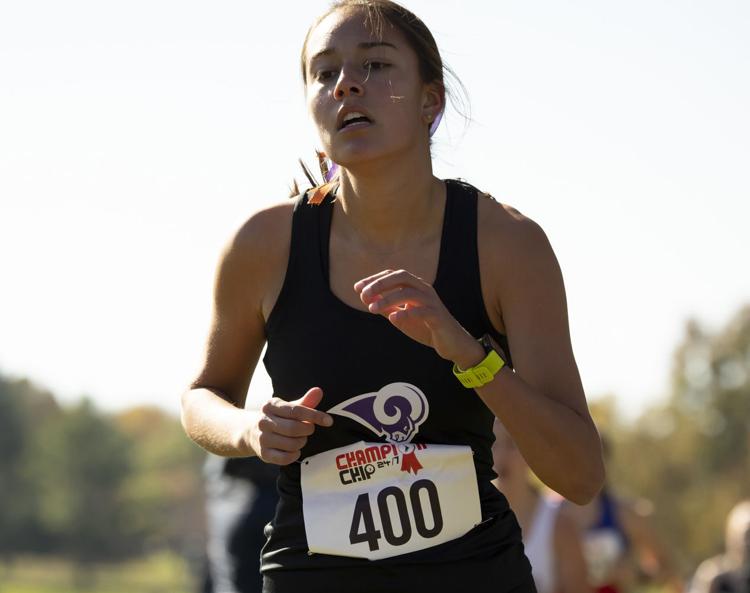 CC Sectional 12 10.31.20.JPG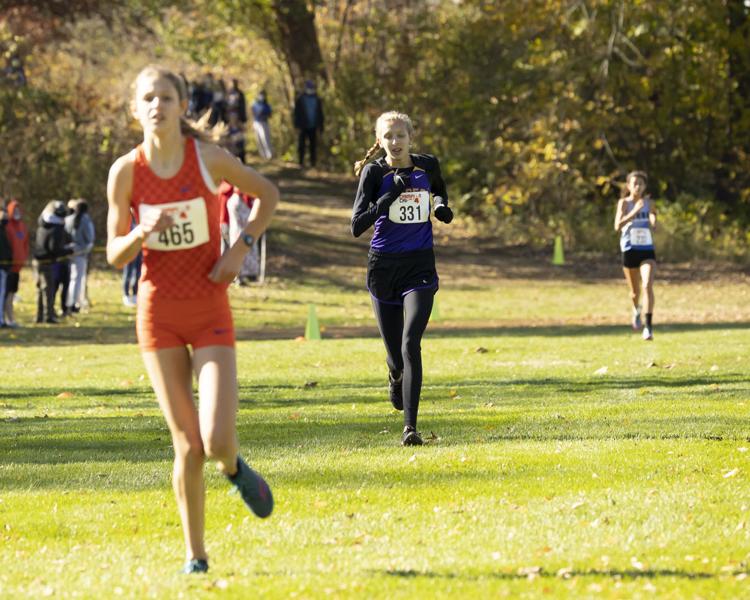 CC Sectional 13 10.31.20.JPG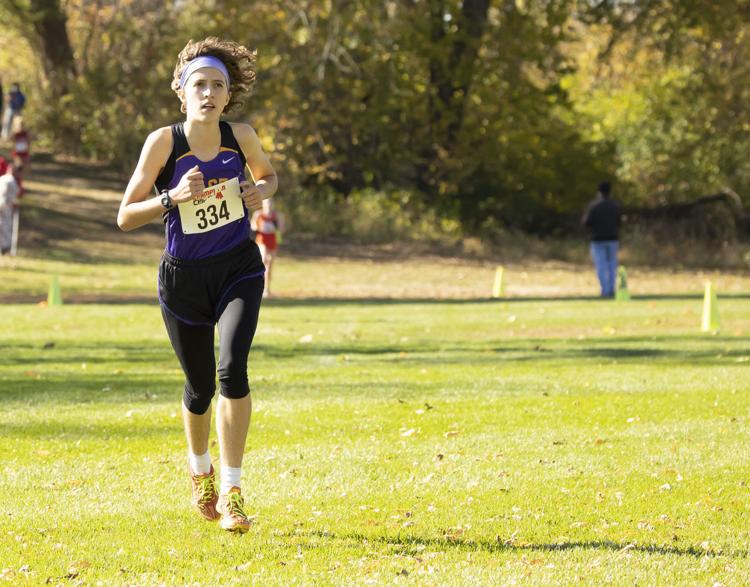 CC Sectional 14 10.31.20.JPG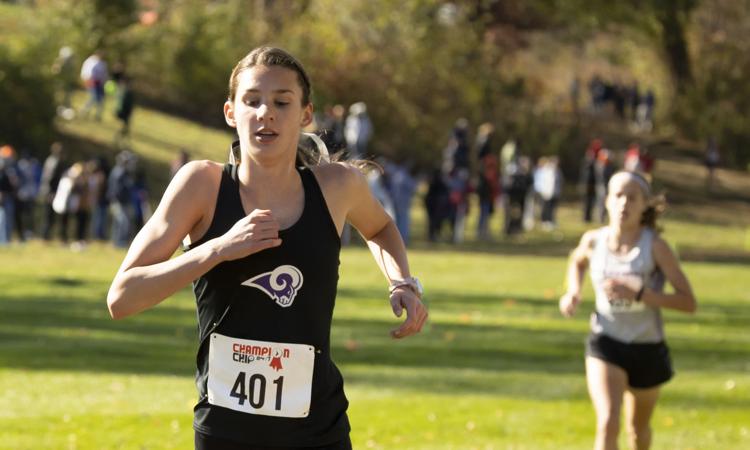 CC Sectional 15 10.31.20.JPG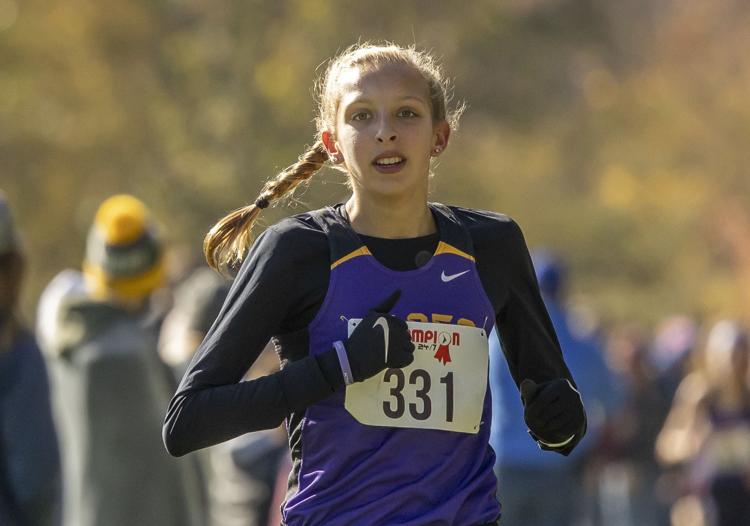 CC Sectional 16 10.31.20.JPG
CC Sectional 17 10.31.20.JPG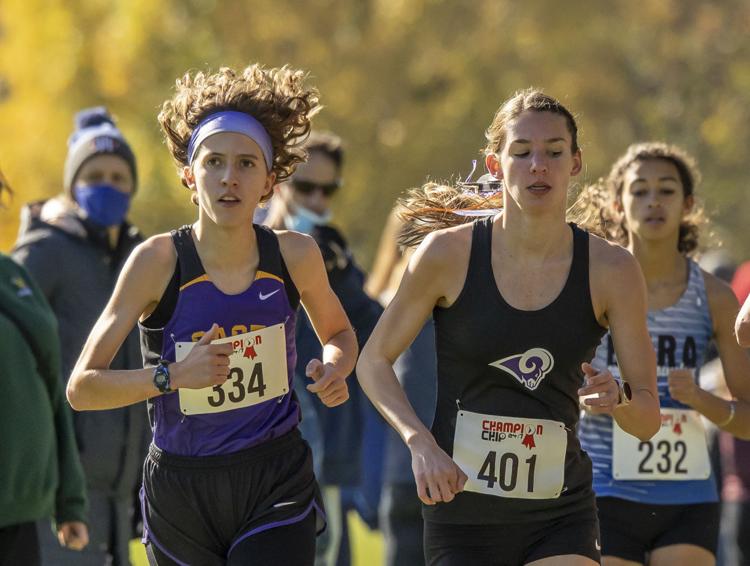 Contact Matthew Flaten at (217) 421-6968. Follow him on Twitter: @MattFlaten
Get in the game with our Prep Sports Newsletter
Sent weekly directly to your inbox!