SPRINGFIELD — Gov. J.B. Pritzker said Wednesday that he stands behind his decision to prohibit high school football for the fall season amid t…
Take a look back at these high school football photos from the archives.
Decatur has always loved football and these vintage photos from Lakeview, MacArthur, Eisenhower and St. Teresa high schools prove it.
Everything seems so fresh on the first Friday night of the football season, a kind of freshness that washes away the nothingness of summer in …
This still doesn't feel real.
Mount Zion will travel to IVC for the season opener.
A week after the Illinois Elementary School Association (IESA) board voted to cancel fall sports for elementary and middle school athletes, th…
Eight months ago, Caleigh Craft was killing the volleyball as an outside hitter for St. Teresa's Class 1A state championship team and Wednesda…
After taking a year off from football following the death of his grandmother, MacArthur graduate Derrick Taylor will play for Roosevelt Univer…
MacArthur graduate Derrick Taylor was a star on the football field for the Generals.
The St. Teresa football team has paused workouts after a player tested positive for COVID-19 on Monday.
DECATUR — Although football practices that feature plays and footballs have only just begun, LSA football coach Jordan Hopman has an eye on th…
Less than a week after the Illinois High School Association announced the advancement to Phase 4 of the "Return to Play" guidelines, things ha…
The 16th annual Wabash Valley Football Coaches Association All-Star football game will go on during the pandemic. Game time is 6 p.m. Saturday…
For the most part, even non-conference football games are pretty static, but interesting none the less.
Argenta-Oreana's Mike DeMeio begins his head coaching career in unique time.
Eisenhower's football and basketball player Karon Shelley confirmed Wednesday that he was planning on transferring to MacArthur for his junior…
This week, some football players from around the area were able to get together in groups of 10 or less to begin voluntary workouts.
The 2017 Class 1A state championship football game had everything: two-score leads, big plays, key turnovers, momentum shifts and in the end, …
Trevor Higgins, an educator and head football coach at Pana High School, and his wife, Jeri Ann, face battles every minute of every day and ha…

Tanzyus Logan Funeral Service and Care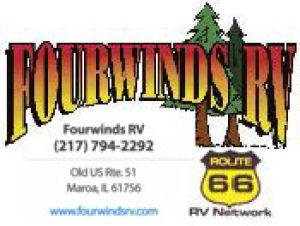 Sometimes as a sports reporter you can have an embarrassment of riches in covering great games. 
The Herald & Review sports reporters are counting down the top events they've covered. Matthew Flaten's No. 3 is 2018's Macon County Super Bowl.
It has become a daily afternoon assignment for every sports reporter on the high school sports beat in Illinois. 
Amir Brummett has always considered quarterback to be his natural position. 
After receiving his first Division I offer, Mount Zion's London is looking to continue to build a strong recruiting resume. 
BLOOMINGTON — The 46th annual Illinois High School Shrine Game, which honors all-star high school seniors football players and supports the Sh…