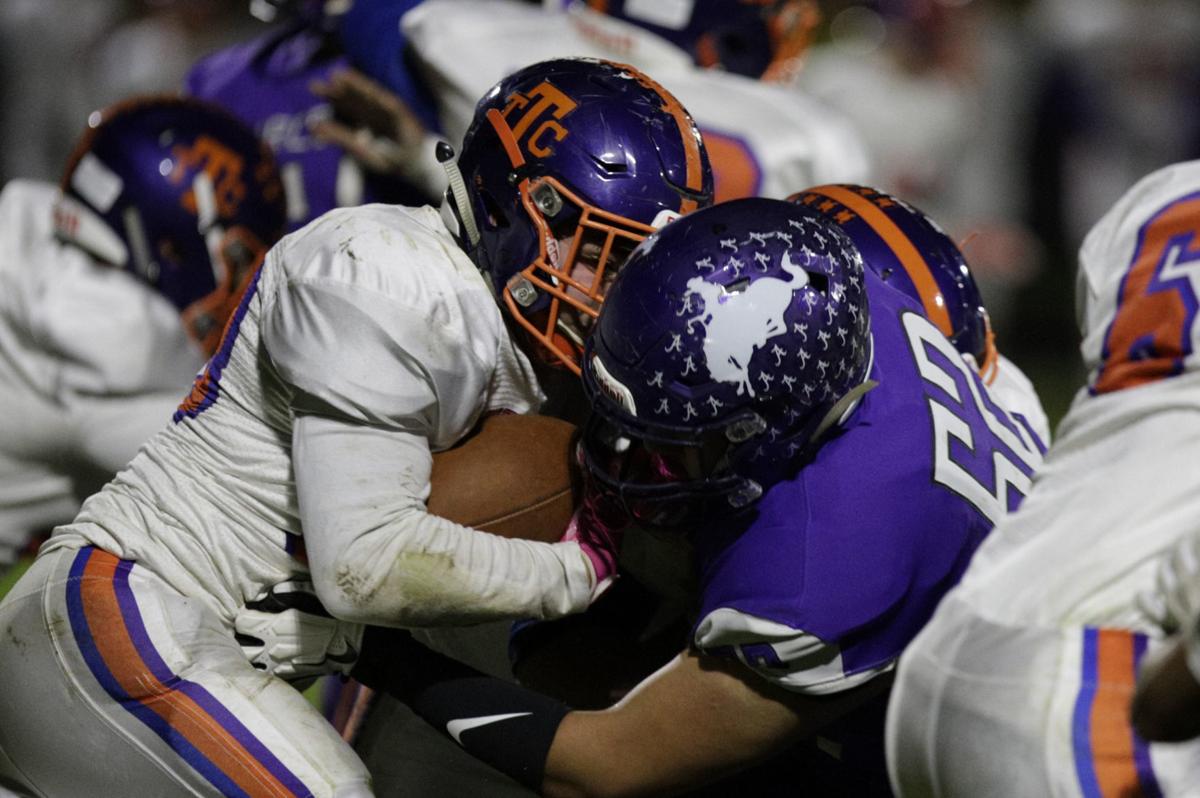 ARCOLA — On the first damp and cold Friday of the high school football season, Arcola scored on all eight possessions, including five touchdown passes by Beau Jones as Arcola led 56-6 at the half against Tri-County. The Purple Riders went on to win 62-20, giving them five wins on the season and making them playoff eligible.
The Purple Rider defense held Tri-County, a team that entered averaging 207 yards per game, to just 67 yards in 21 carries in the first half.
"We were really dialed in defensively," said Arcola coach Nick Lindsey "I was nervous going into the game just because their backs run so hard. That was our goal not to let them get downhill and get a head of steam because they are physical backs. Our defensive front was really good and offensively. I don't remember many plays where we had a missed assignment or dropped a ball. When we are doing that we are hard to defend."
Arcola's Austin Hopkins had 13 carries for 213 yards and two touchdowns in the first half and Jones was 6-of-8 for 192 yards.
The Purple Riders started the game with the ball on its own 49. It took just three plays for Beau Jones to find Ivan Franco for a 34-yard pass from left-handed Jones for a touchdown. Franco booted the extra point for a 7-0 lead.
The next drive started at its own 20 and Hopkins gained 11 after a 10-yard gain by Perez. Hopkins dashed up the middle for 54 yards and a touchdown.
The last two games Tri-County railled from two touchdowns down, beating Cumberland, the only team to beat Arcola in the LPC, 34-33 last week after falling short 33-29 to Argenta.
Arcola made sure there would be no comeback as Pedro Gauna scored on a 27-yard run after a 40-yard run by Hopkins. The Purple Riders scored one more in the first quarter as Jones hit Perez in stride for an 80-yard touchdown strike. Franco, who made all eight of his extra points, made it a 28-0 lead.
You have free articles remaining.
Tri-County coach Brian Anderson said of his concern about Arcola's defense before the game, "They are sound and physical. It kind of starts with the tackle and nose. They fly around well as a group."
Arcola is 5-2 overall and 4-1 in the LPC and will play host to Blue Ridge, while the Titans fell to 3-2 in the conference and 3-4 overall.
Three keys of the game
1) Arcola held a Tri-County running game that entered with an average of 207 yards to just 67 yards in 21 carries in the opening half.
2) Tri-County scored on its first possession of the second quarter on a 69-yard by Daniel Drake, who nearly lost his balance about 10 yards down field, but didn't and went on to hit paydirt.
3) Jones threw touchdown passes of 80, 45, 20, 6 and 34 yards in the victory bringing his total to 22 touchdowns in the season.
---
PHOTOS: Arcola defeats Tri-County
GALLERY-Arcola-v-tricounty-01-101219.JPG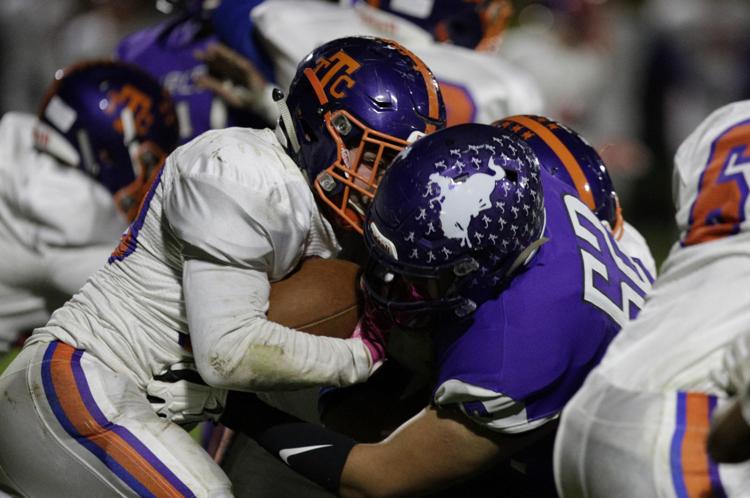 GALLERY-Arcola-v-tricounty-02-101219.JPG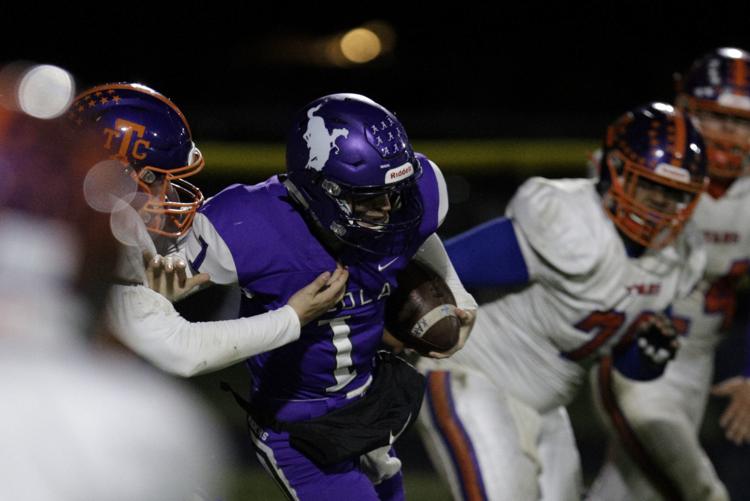 GALLERY-Arcola-v-tricounty-03-101219.JPG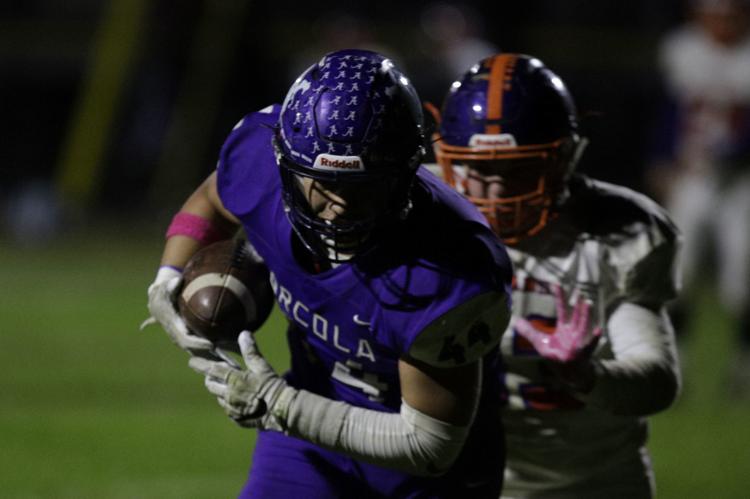 GALLERY-Arcola-v-tricounty-04-101219.JPG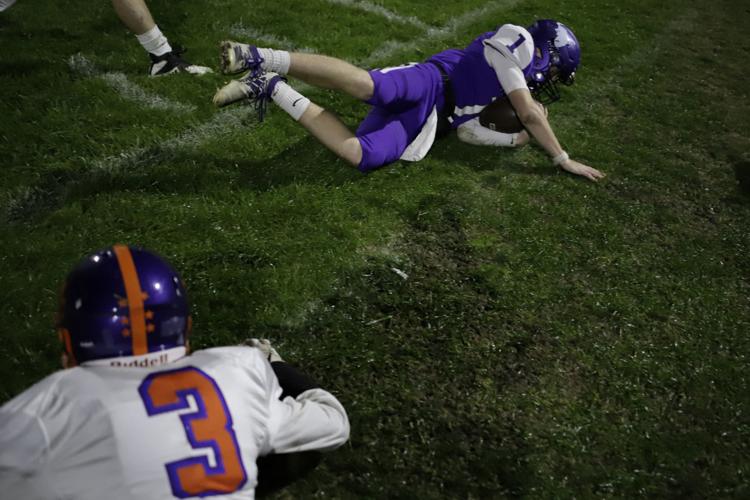 GALLERY-Arcola-v-tricounty-05-101219.JPG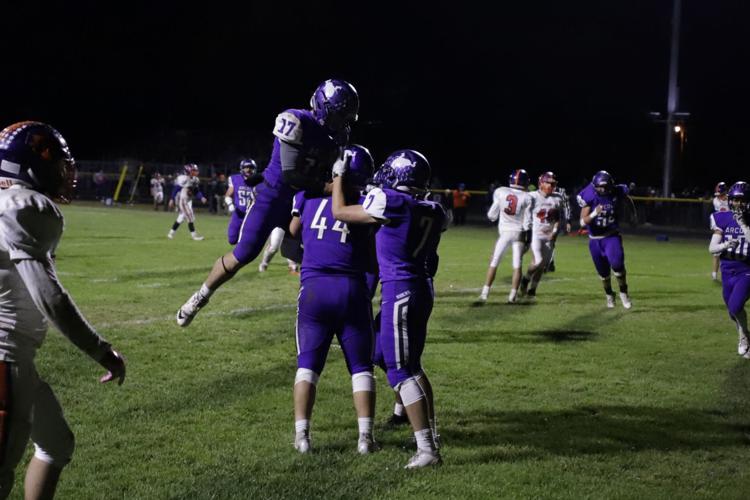 GALLERY-Arcola-v-tricounty-06-101219.JPG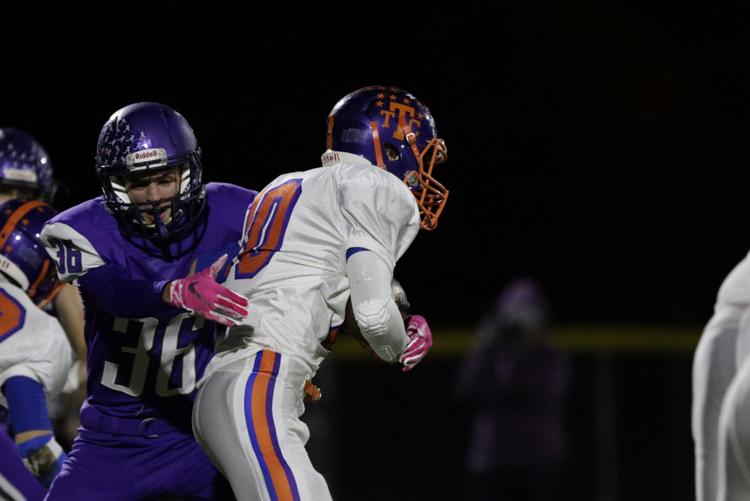 GALLERY-Arcola-v-tricounty-07-101219.JPG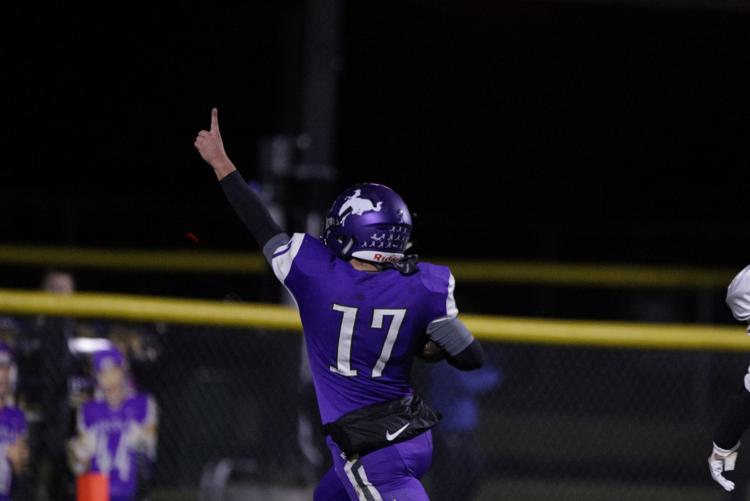 GALLERY-Arcola-v-tricounty-08-101219.JPG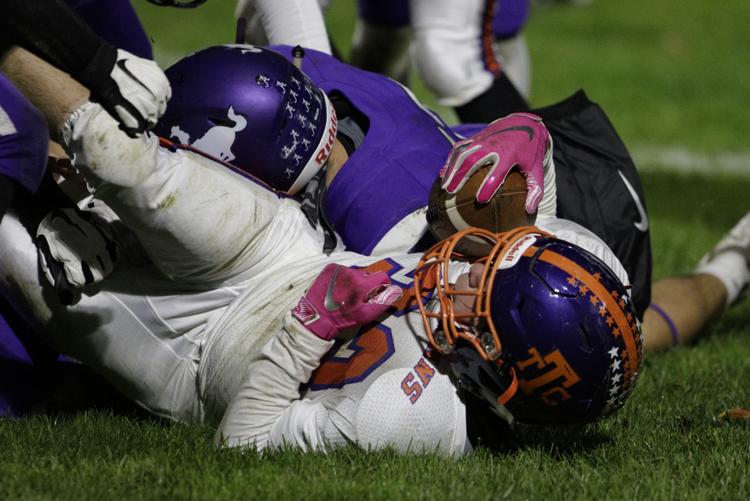 GALLERY-Arcola-v-tricounty-09-101219.JPG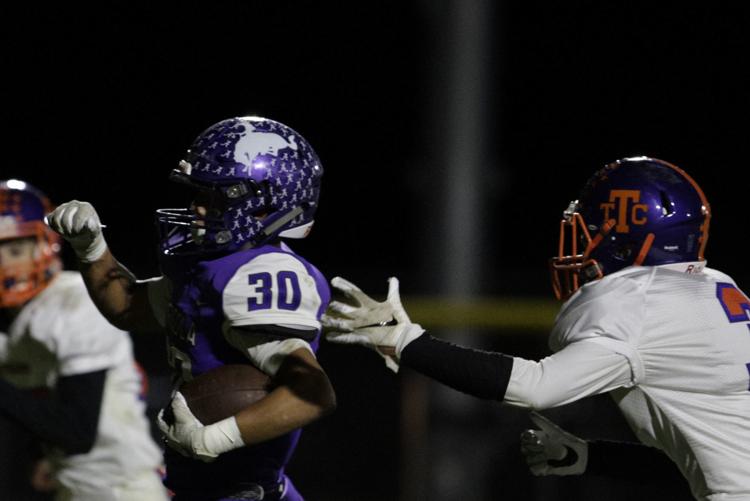 GALLERY-Arcola-v-tricounty-10-101219.JPG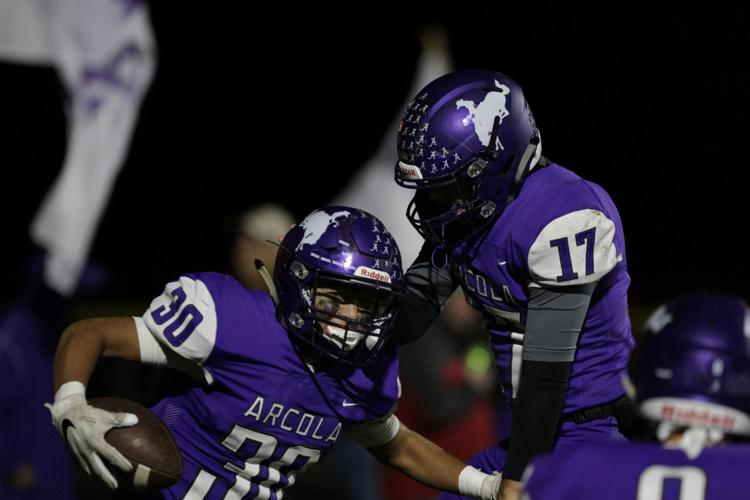 GALLERY-Arcola-v-tricounty-11-101219.JPG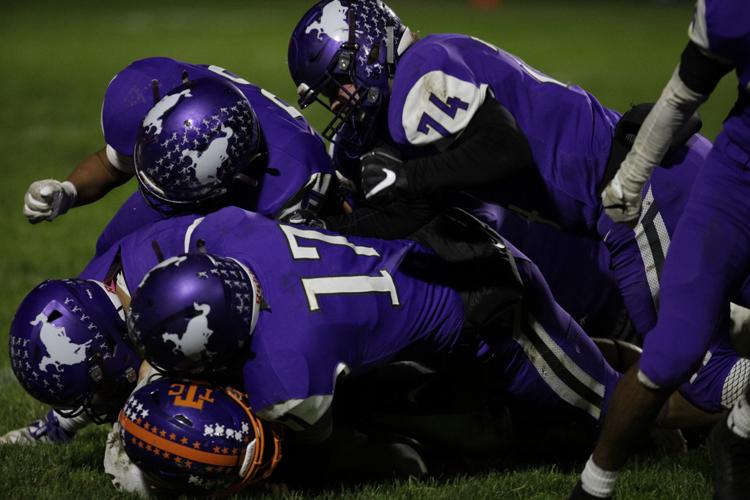 GALLERY-Arcola-v-tricounty-12-101219.JPG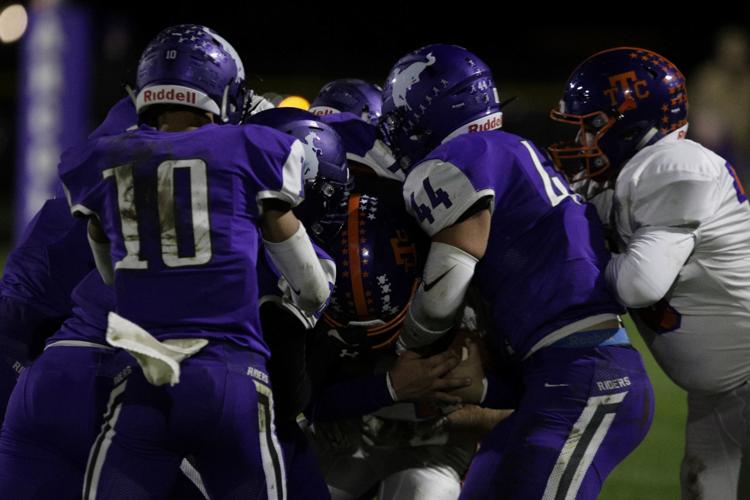 GALLERY-Arcola-v-tricounty-13-101219.JPG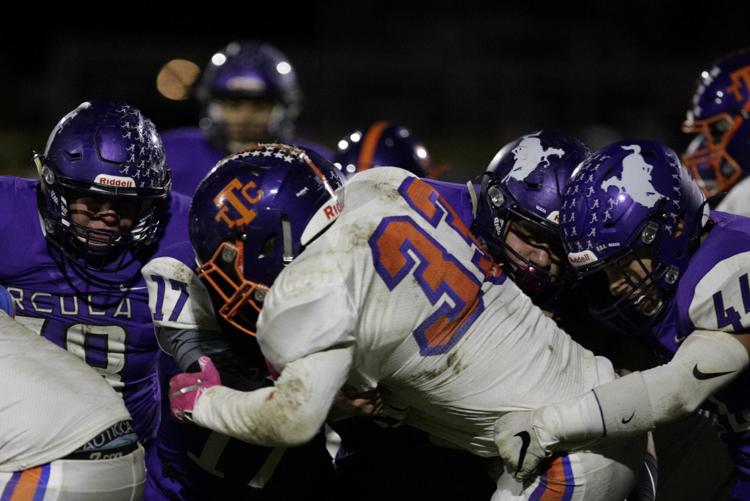 GALLERY-Arcola-v-tricounty-14-101219.JPG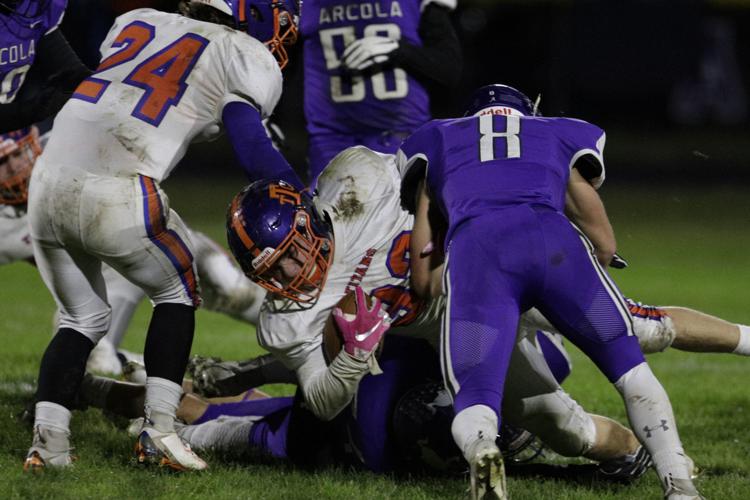 GALLERY-Arcola-v-tricounty-15-101219.JPG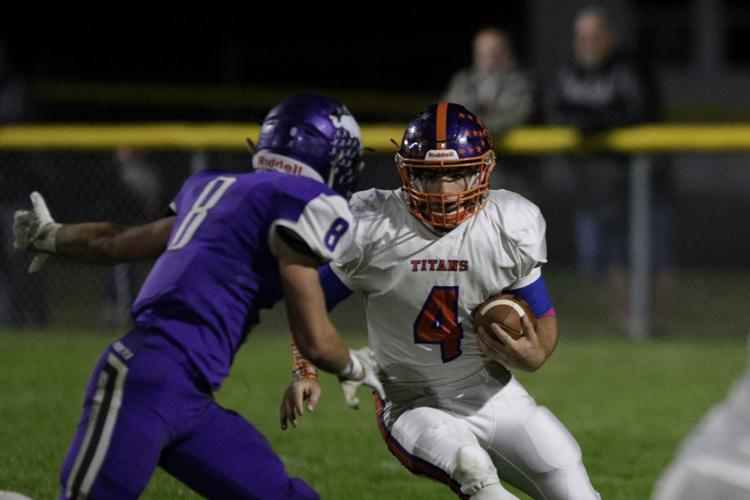 GALLERY-Arcola-v-tricounty-16-101219.JPG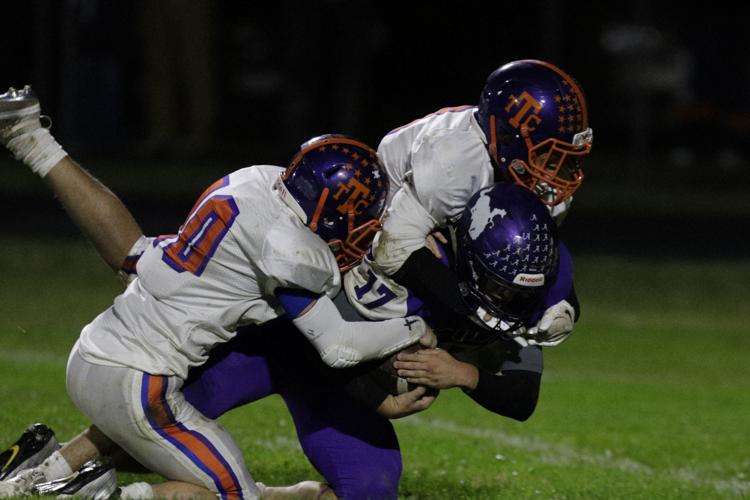 GALLERY-Arcola-v-tricounty-17-101219.JPG
GALLERY-Arcola-v-tricounty-18-101219.JPG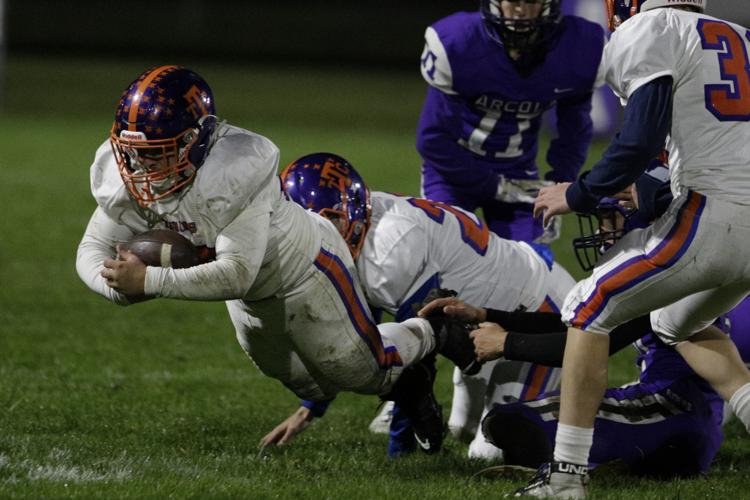 GALLERY-Arcola-v-tricounty-19-101219.JPG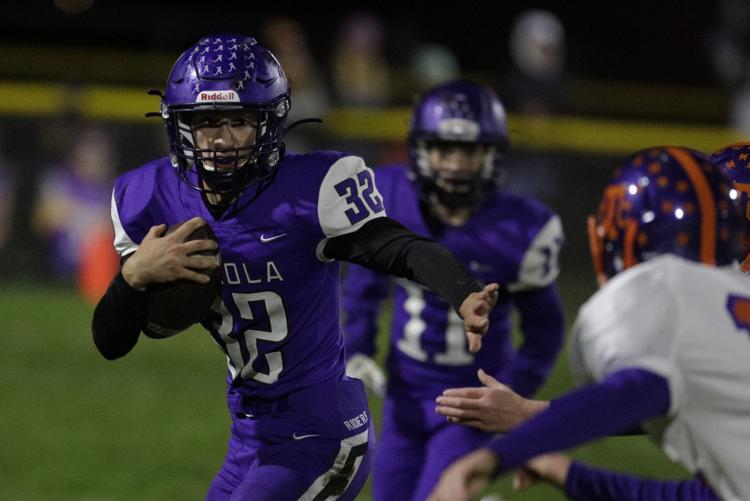 GALLERY-Arcola-v-tricounty-20-101219.JPG
Daniel Drake, Tri-County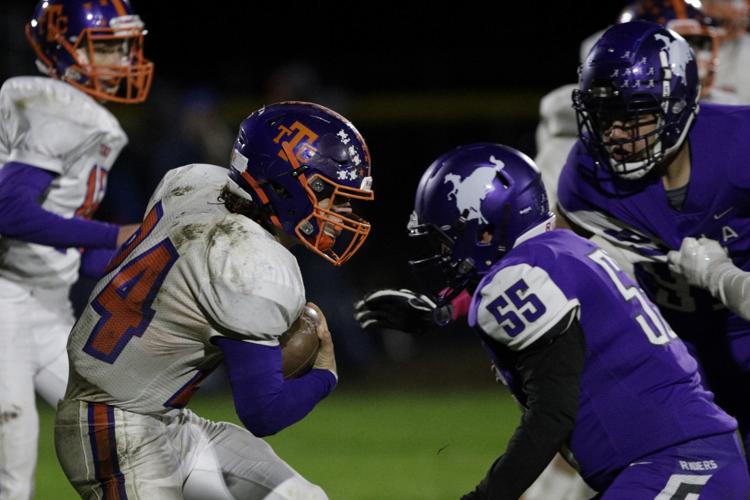 GALLERY-Arcola-v-tricounty-22-101219.JPG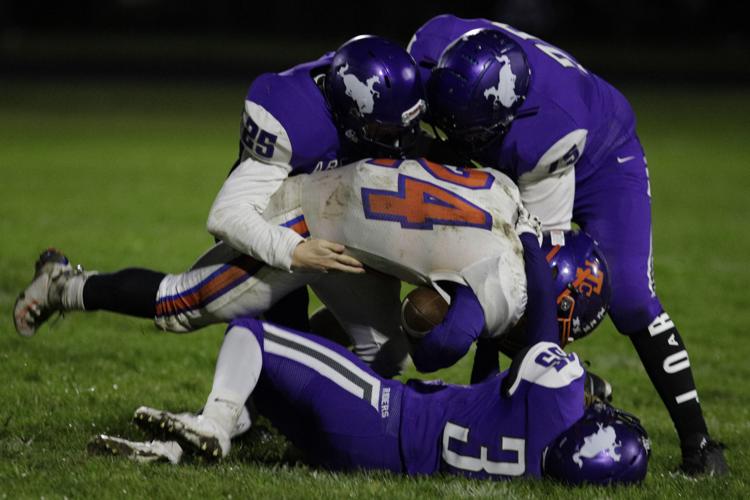 GALLERY-Arcola-v-tricounty-23-101219.JPG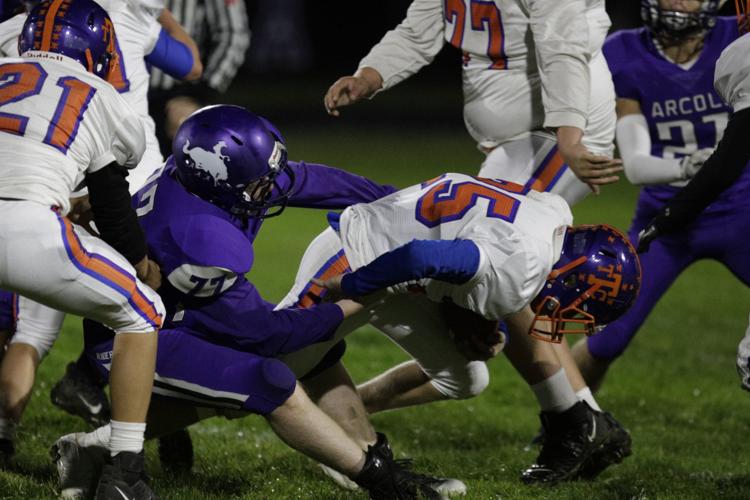 Contact Mike Monahan at (217) 238-6854. Follow him on Twitter: @monahanmikejgtc