MAROA — There were no secrets around Ben Gilbert's neighborhood when he was growing up. The challenge that he extended to anyone he knew was simple: Lace up your shoes, line up and try to beat him in a foot race.
Seems simple enough. But Gilbert was able to maintain the long-standing offer because he didn't lose. At a young age — when he still attended LSA before his family moved into the Maroa-Forsyth school district when he was in fifth grade — Gilbert realized he was the fastest guy around. He never had the size, but he always had the speed.
Maybe his older brothers, John or Zach Gilbert, would get him in a race here or there, but that was about it. Ben Gilbert ran things on the neighborhood street racing circuit. He didn't care who lined up. It was open season on his crown, and he was happy to defend it.
"Whoever wanted to race me, I'd race them," said Gilbert, a junior on the Maroa-Forsyth football team.
Some things don't change. Gilbert has grown, somewhat, but still has blazing speed. He's listed, perhaps generously, at 5-foot-9, 145 pounds, and as a wide receiver and defensive back for the Trojans (6-1). But pigeonholing him as a receiver doesn't do justice when describing his role on the team. He'll run jet sweeps, catch shovel passes, take handoffs and run deep routes. Whatever Maroa head coach Josh Jostes wants his lightning quick junior with the bouncy hair to do, Gilbert does.
"Ben can do pretty much anything you want him to do," teammate Cade Culp said. "He can catch the ball; he can run the ball. He's a quick guy, for sure. He can do everything for us."
He has 18 carries for 198 yards and a touchdown, 16 receptions for 454 yards and seven touchdowns, and 14 tackles as a defensive back. Like most players who have come up through the Maroa-Forsyth feeder system for any period of time, Jostes was well-aware of Gilbert.
"He's always been a special kid, seriously," Jostes said. "I remember playing Rochester when our kids were in seventh grade and Ben is half the size of everybody there. We're getting it put on us and he's still the best player on the field.
"You hate to lump somebody in, but if Ben is 6-foot, 200-pounds, I've got every school in the country here wanting him."
On Friday, Gilbert took a short pass from quarterback Wade Jostes and broke free for a 58-yard catch-and-run before he was caught by an Athens defender. Gilbert was tripped up and began to stumble and ultimately was brought to the ground. He was not pleased.
You have free articles remaining.
But that's who Gilbert is: A highly competitive speedster who can break a 58-yard play on a short pass on one play and take a jet sweep for a big play on the next. It's a perfect situation for Josh Jostes. He makes it a point to draw up plays to put the ball in Gilbert's hands, and tries to use the junior much like the Chicago Bears use running back Tarik Cohen.
Josh Jostes doesn't lose sleep on the nights he spends trying to design a play for Gilbert. When he finds a play he likes, he said he sleeps like a baby. He knows it will hit on the practice field and translate to a game. And the apple doesn't fall too far from the tree. Wade Jostes knows he's got a weapon on offense that doesn't exist for all football teams.
"He's our guy," Wade Jostes said. "I love that kid. He's special. He's probably one the quickest kids I've ever met. He's lightning in a bottle, so we try to get it to him anyway we can."
Gilbert isn't going to complain about getting the ball in whatever way the Trojans find a way to get it to him. He was the starting tailback in the junior class before the emergence of Bryson Boes and the ascension of Culp moved Gilbert into a different role with the team. The thing is, it's all perfectly fine with him. Tell him where to line up and watch him go.
"Ever since I came to Maroa-Forsyth, they put me in this position," he said. "They make me do whatever they want to do, and I'll do it. ... I kind of like it because I like to be able to do multiple things. It's fun."
These days, Gilbert isn't lining up in the street to race anyone who dares go up against him. His speed is confined to the football field and on the track, but that doesn't mean his teammates have any questions about his speed. Wade Jostes, who joined Gilbert on two state-qualifying relay teams at the Class 1A state track meet last year, just chuckled when asked who was faster between he and Gilbert.
Culp, a speedy running back in his own, admitted the same as Wade Jostes — Gilbert is faster than him. Gilbert still has the crown, just a different arena to defend it.
"He's a different dude," Josh Jostes said.
---
PHOTOS: Maroa-Forsyth beats Athens
Maroa-Forsyth Athens 2 10.11.19.JPG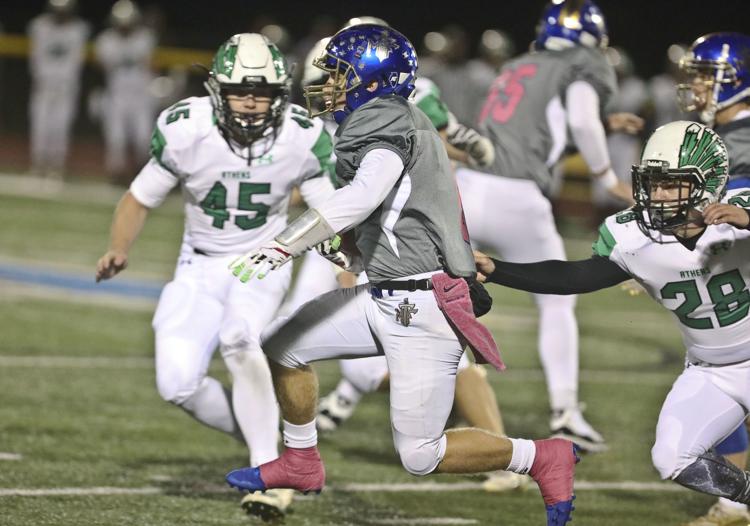 Maroa-Forsyth Athens 3 10.11.19.JPG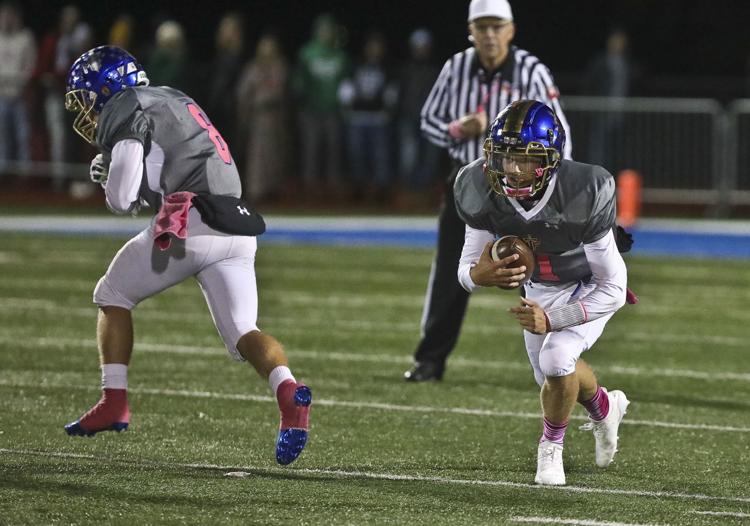 Maroa-Forsyth Athens 4 10.11.19.JPG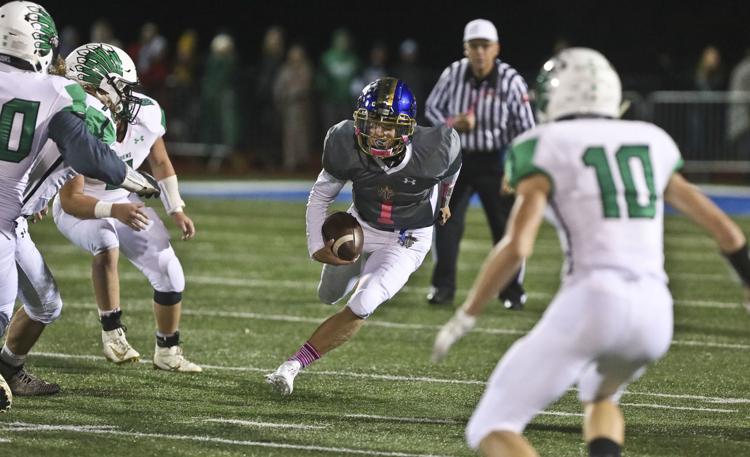 Maroa-Forsyth Athens 5 10.11.19.JPG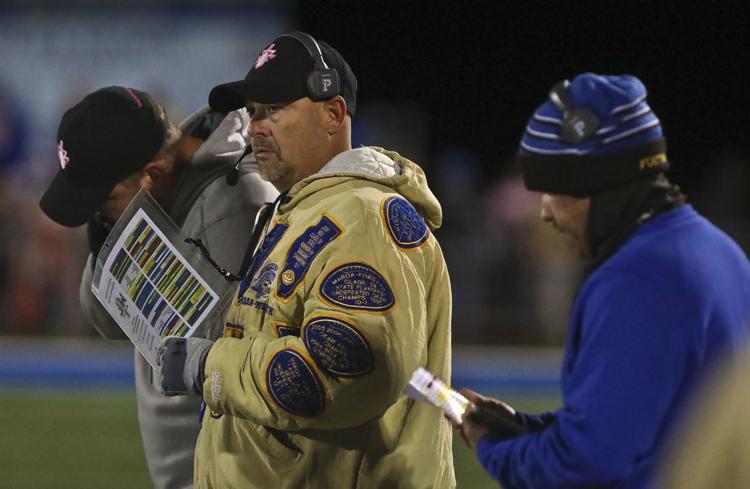 Maroa-Forsyth Athens 6 10.11.19.JPG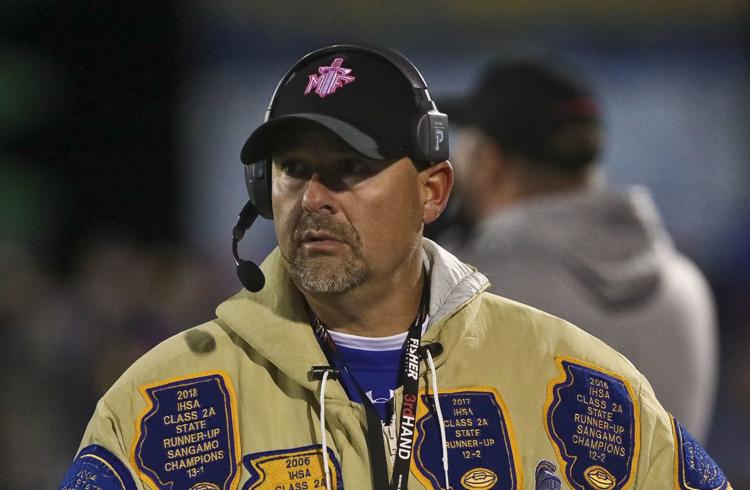 Maroa-Forsyth Athens 7 10.11.19.JPG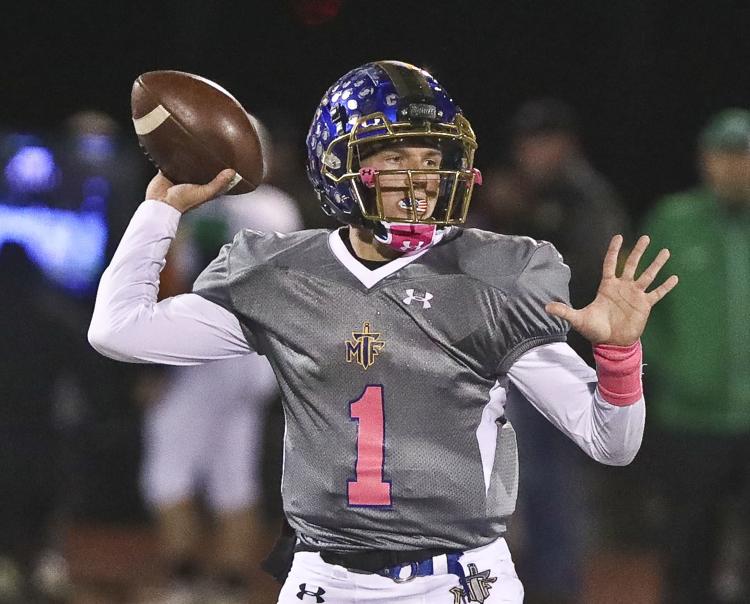 Maroa-Forsyth Athens 8 10.11.19.JPG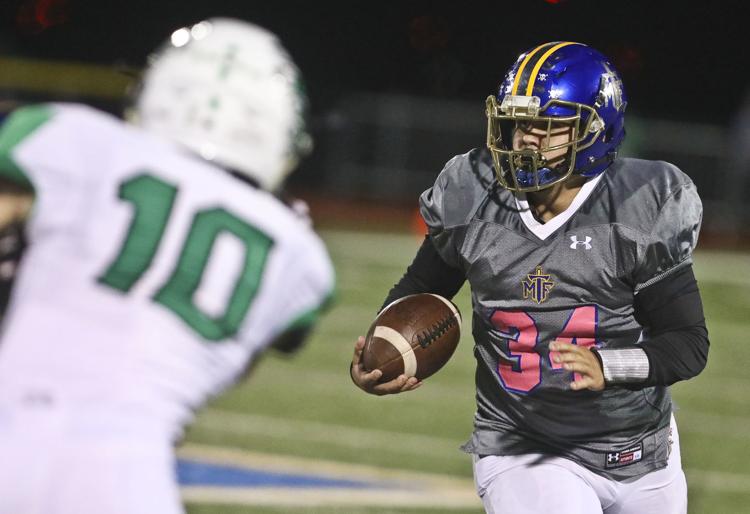 Maroa-Forsyth Athens 9 10.11.19.JPG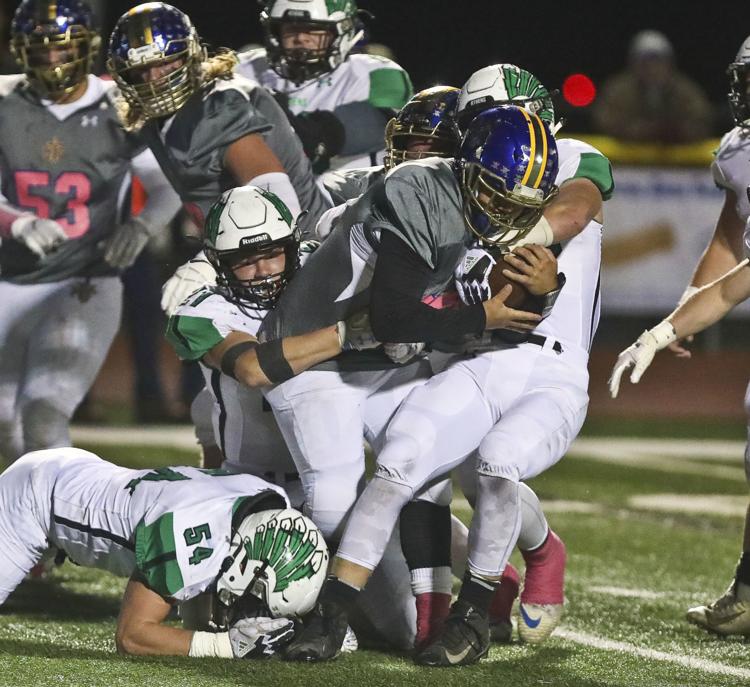 Maroa-Forsyth Athens 10 10.11.19.JPG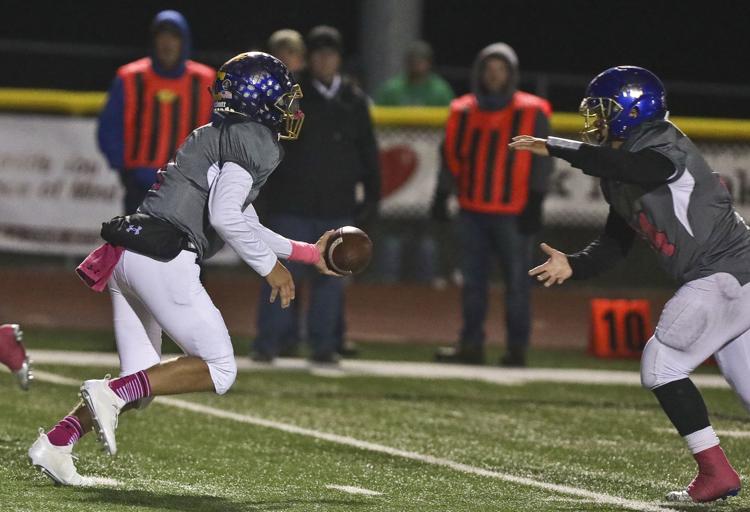 Maroa-Forsyth Athens 11 10.11.19.JPG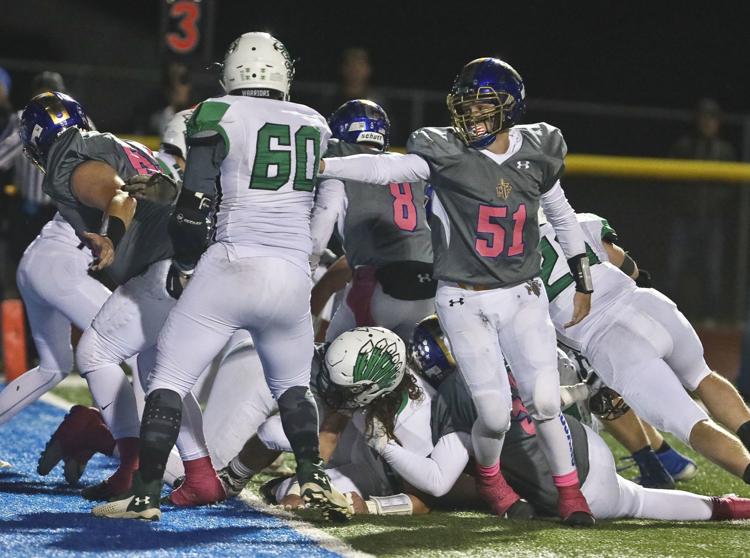 Maroa-Forsyth Athens 12 10.11.19.JPG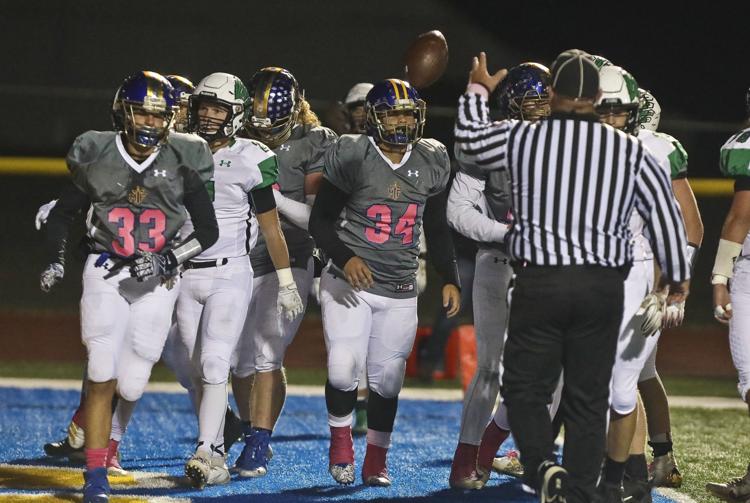 Maroa-Forsyth Athens 13 10.11.19.JPG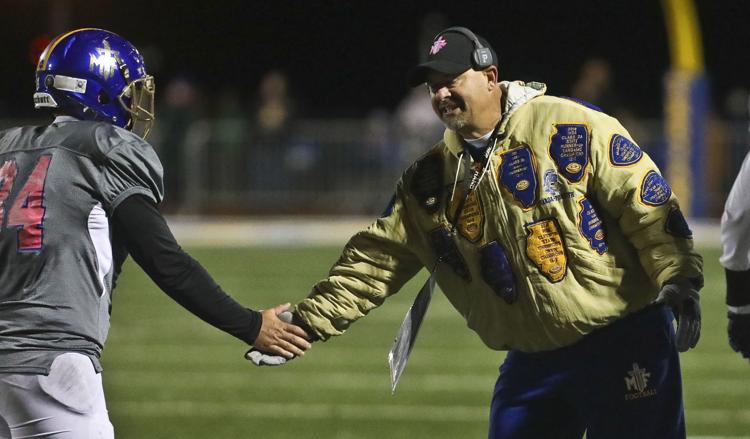 Maroa-Forsyth Athens 14 10.11.19.JPG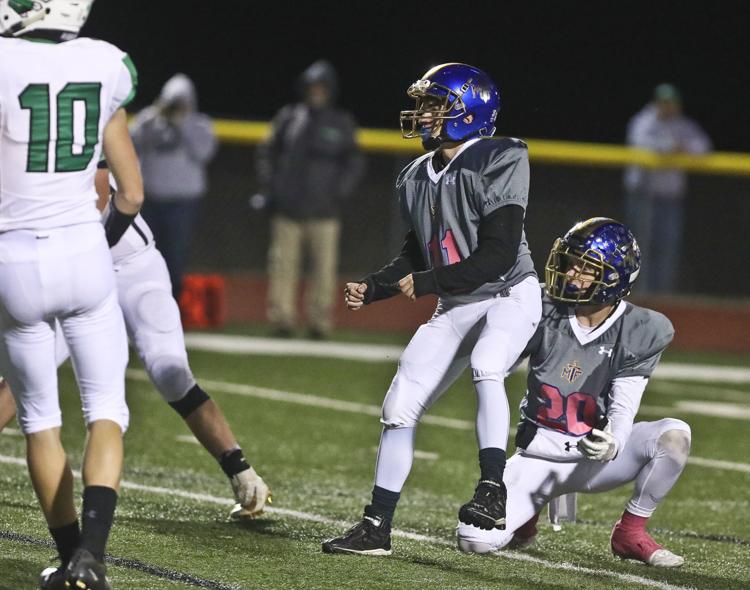 Maroa-Forsyth Athens 15 10.11.19.JPG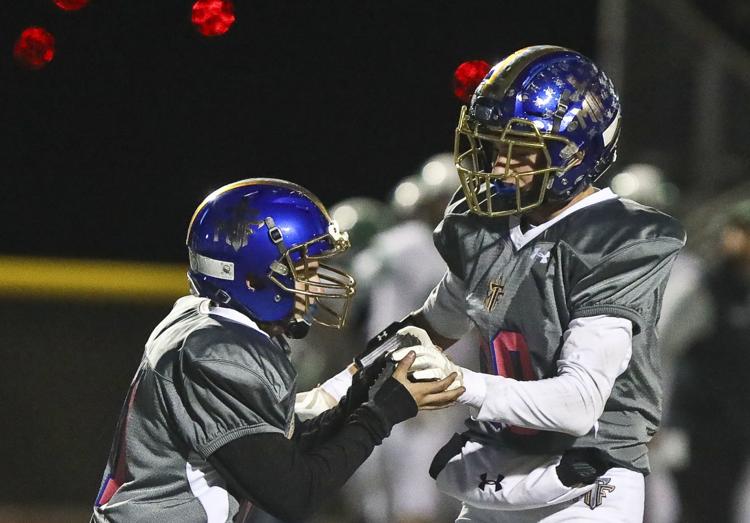 Maroa-Forsyth Athens 16 10.11.19.JPG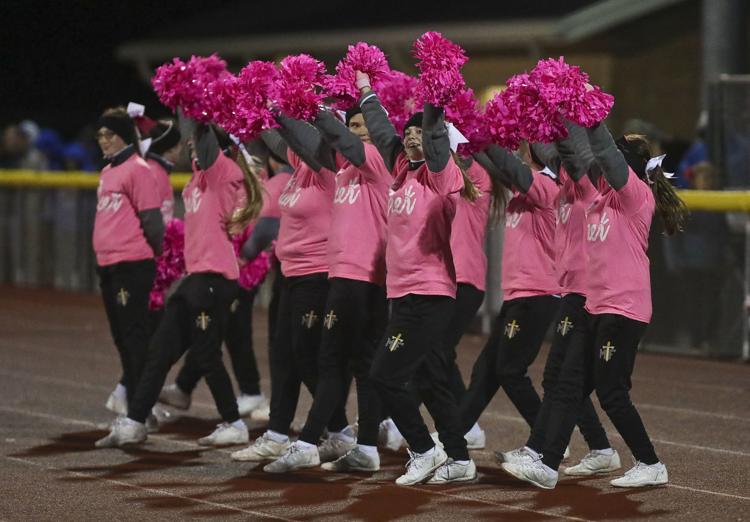 Maroa-Forsyth Athens 17 10.11.19.JPG
Maroa-Forsyth Athens 18 10.11.19.JPG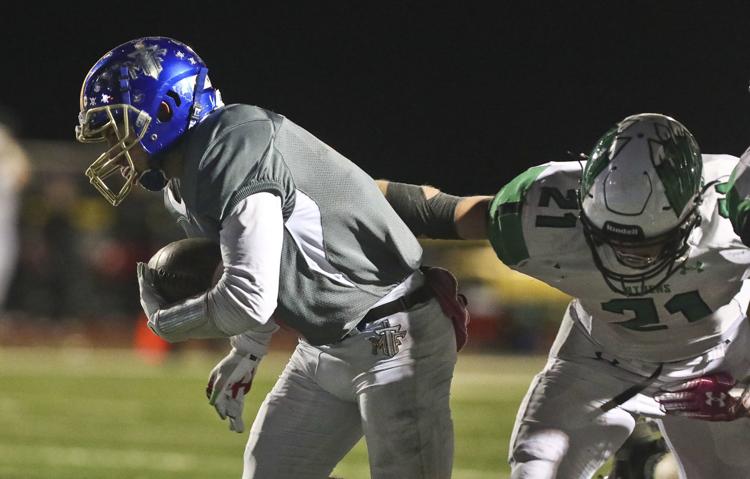 Maroa-Forsyth Athens 19 10.11.19.JPG
Maroa-Forsyth Athens 20 10.11.19.JPG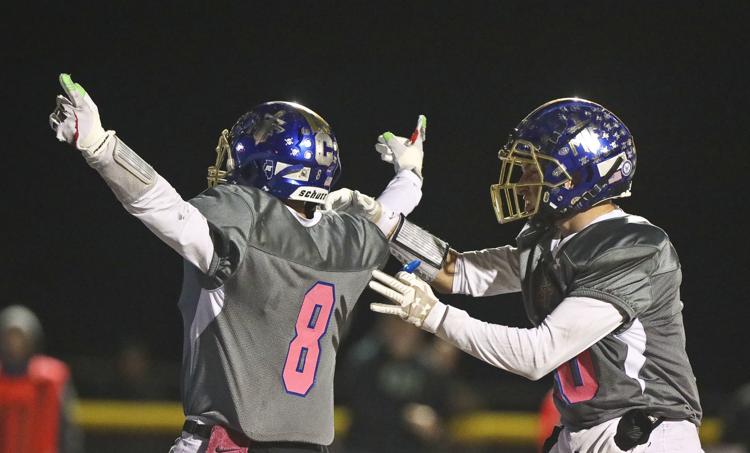 Maroa-Forsyth Athens 21 10.11.19.JPG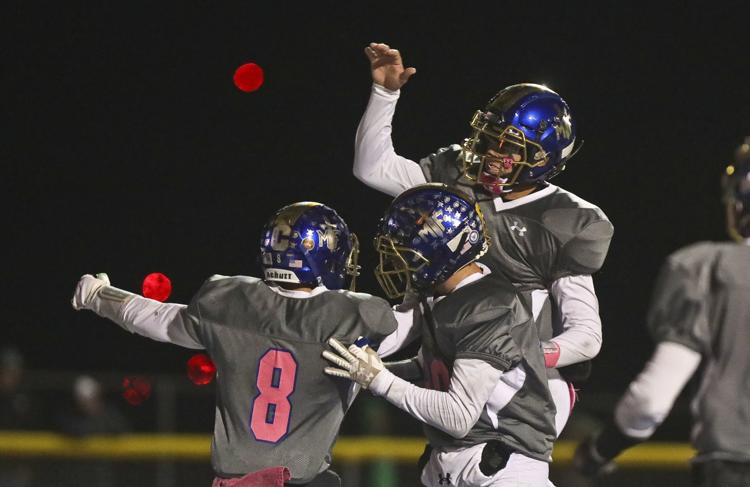 Maroa-Forsyth Athens 22 10.11.19.JPG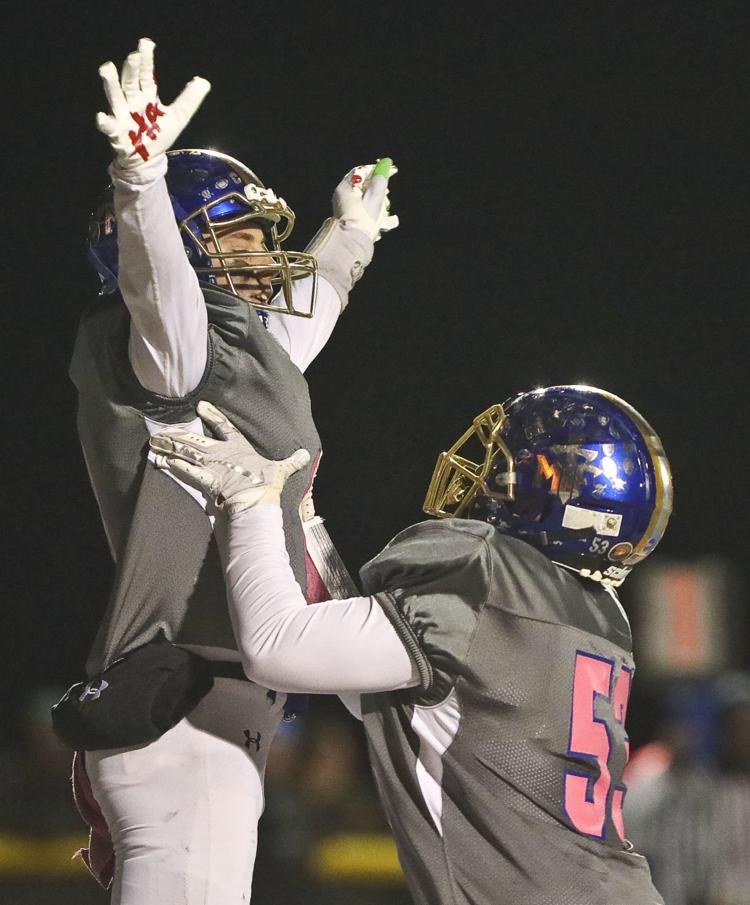 Maroa-Forsyth Athens 23 10.11.19.JPG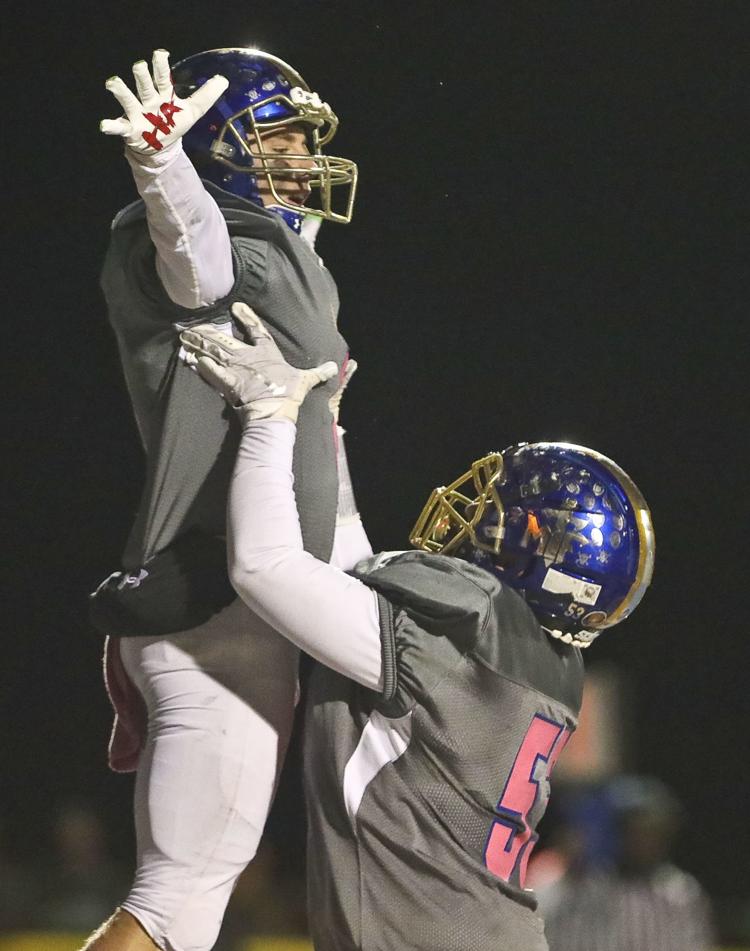 Maroa-Forsyth Athens 24 10.11.19.JPG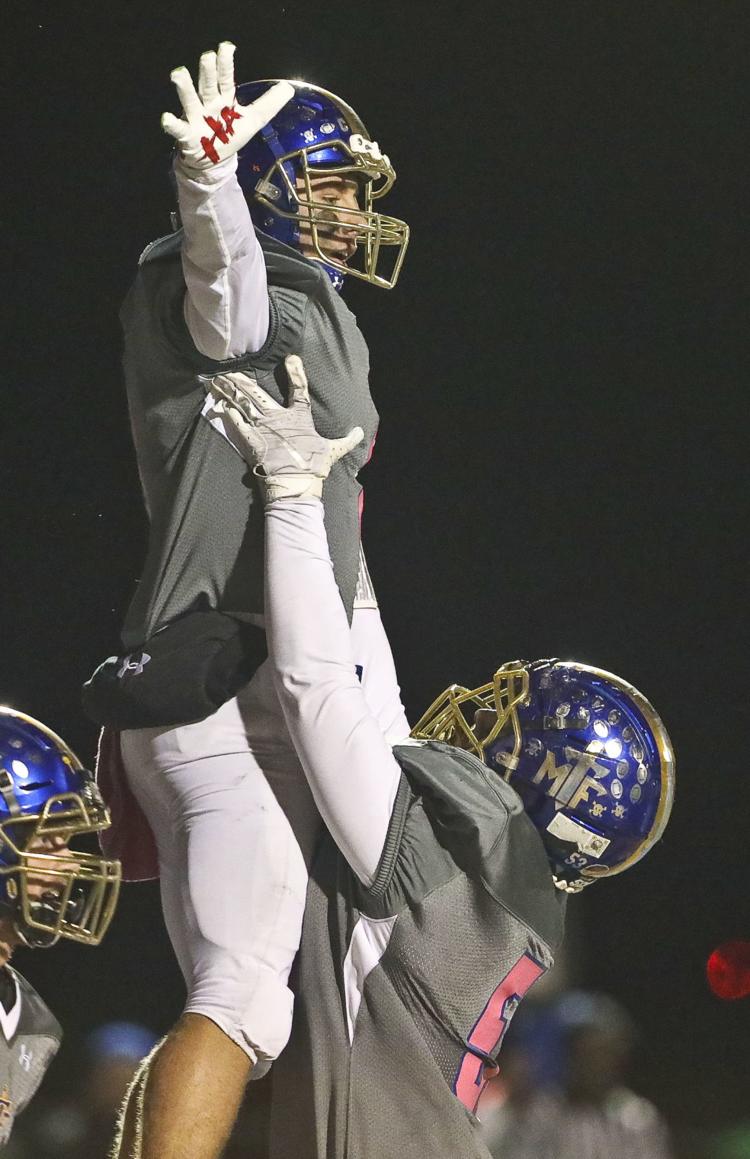 Maroa-Forsyth Athens 25 10.11.19.JPG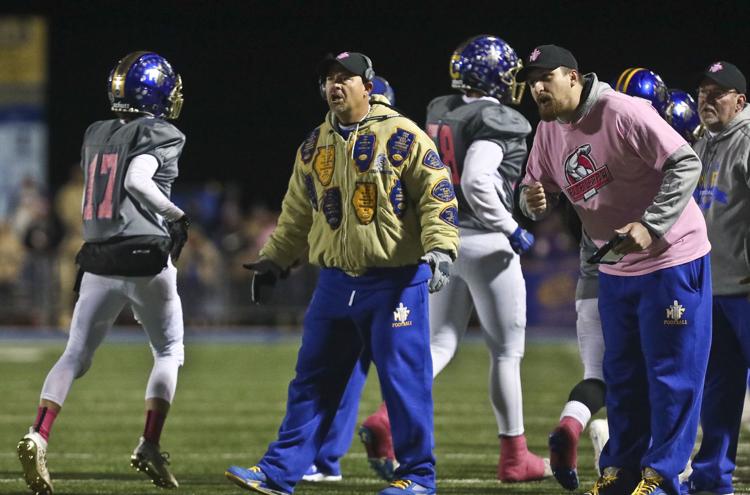 Maroa-Forsyth Athens 26 10.11.19.JPG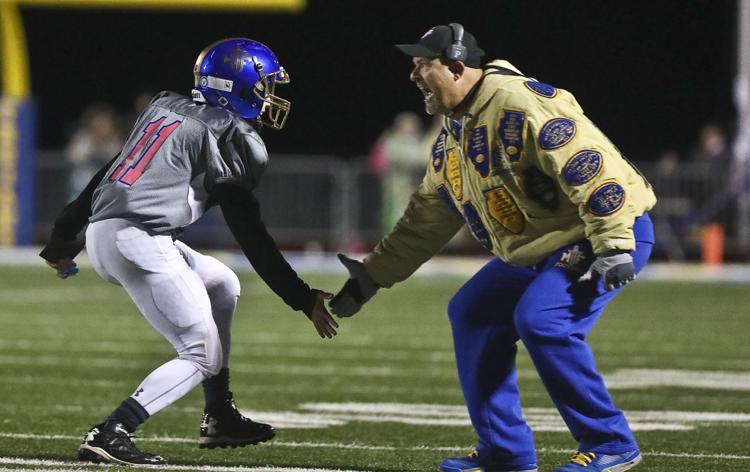 Maroa-Forsyth Athens 27 10.11.19.JPG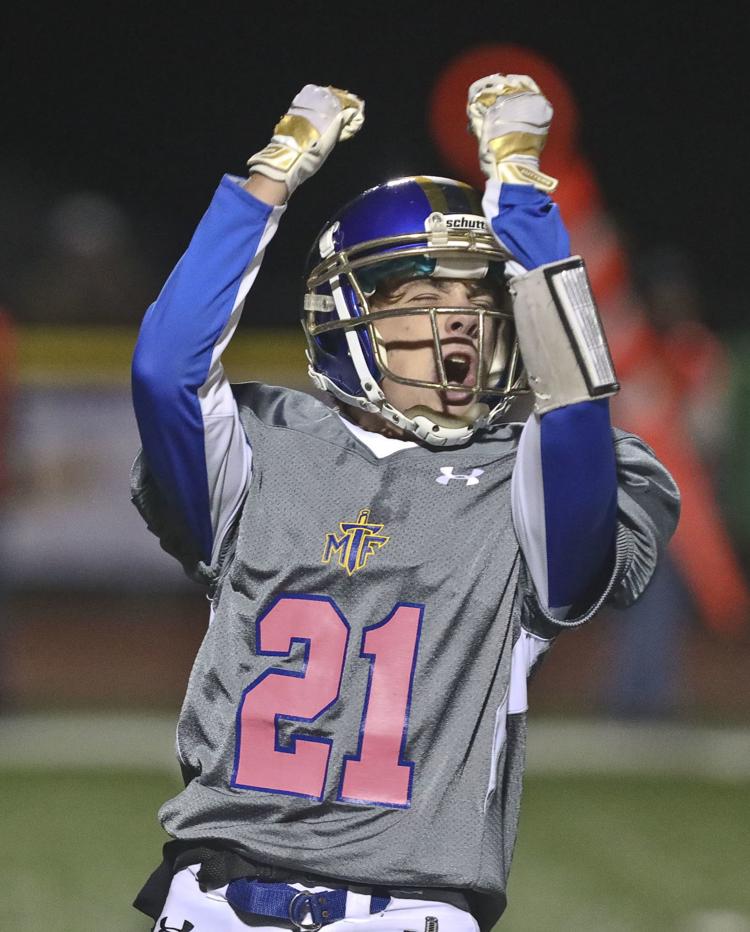 Maroa-Forsyth Athens 28 10.11.19.JPG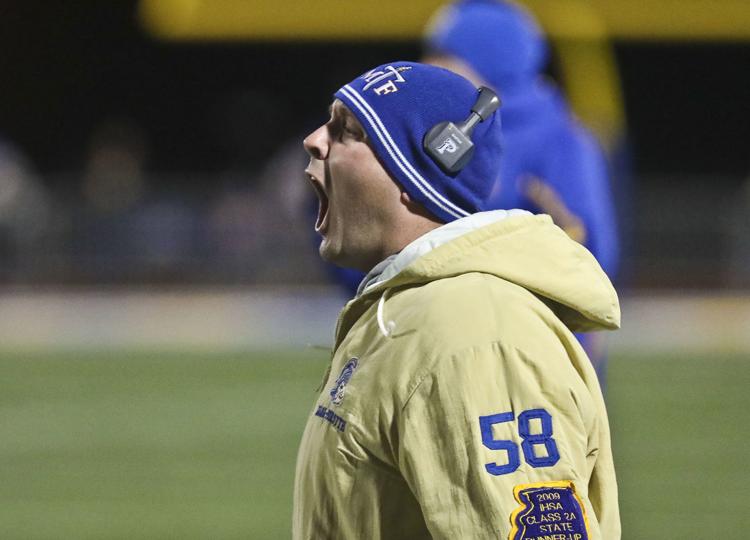 Maroa-Forsyth Athens 29 10.11.19.JPG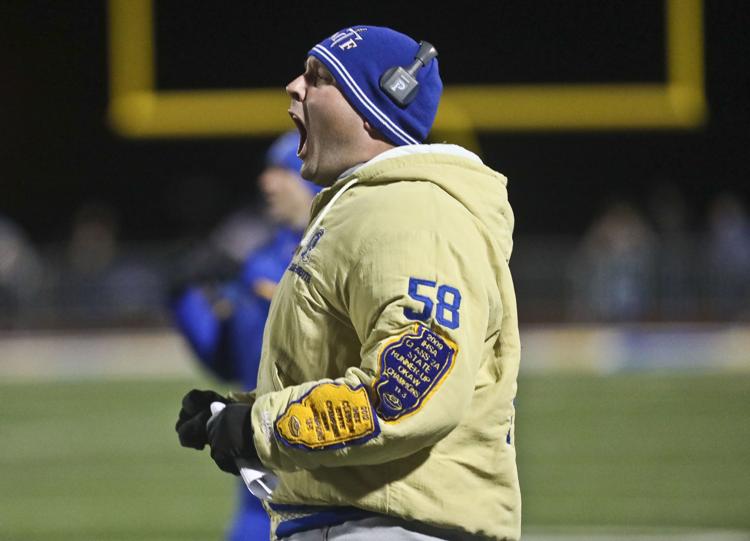 Maroa-Forsyth Athens 30 10.11.19.JPG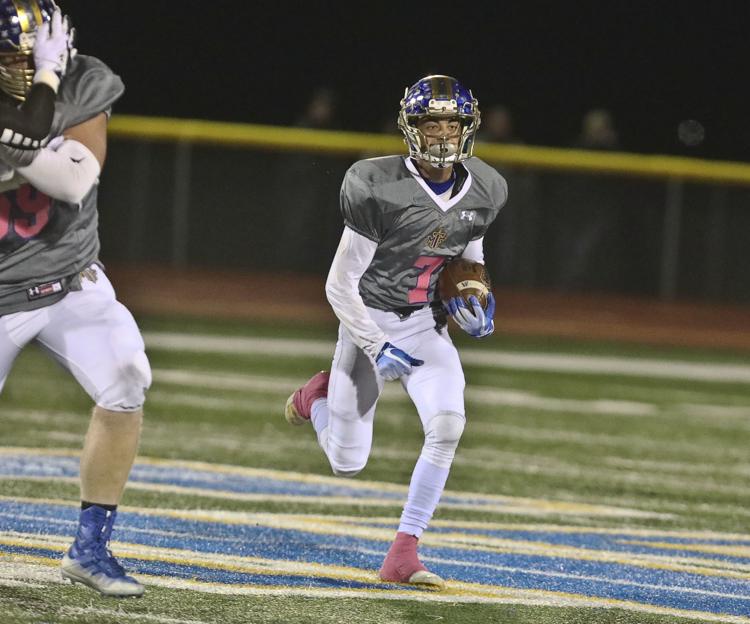 Maroa-Forsyth Athens 31 10.11.19.JPG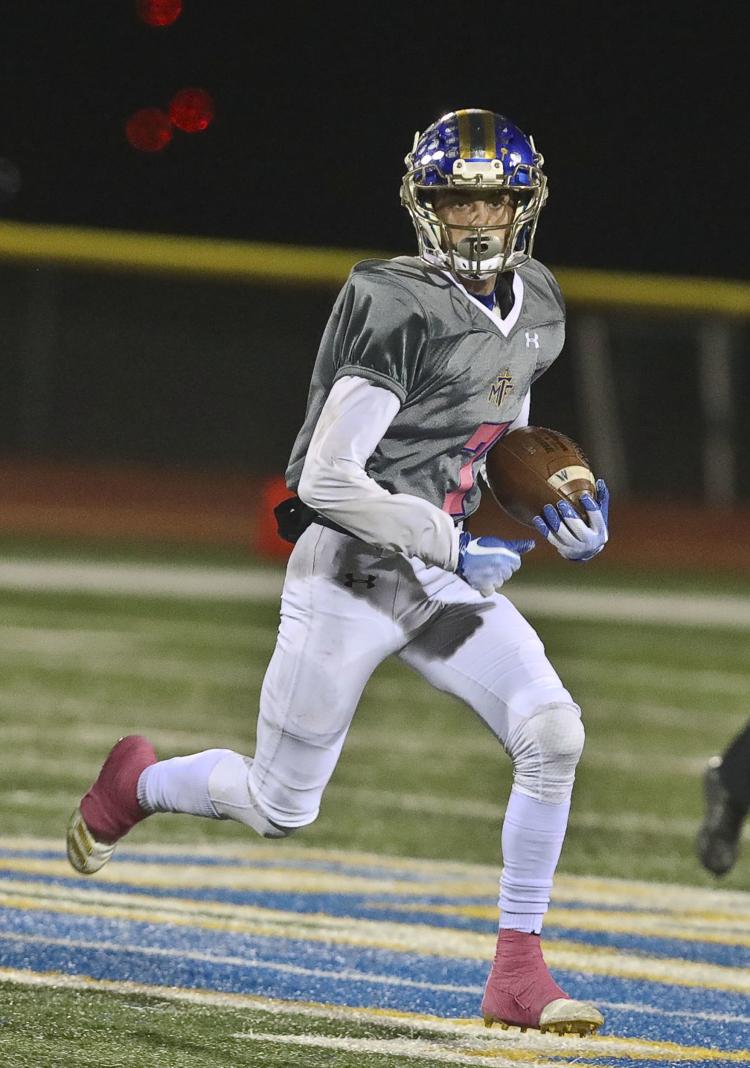 Maroa-Forsyth Athens 32 10.11.19.JPG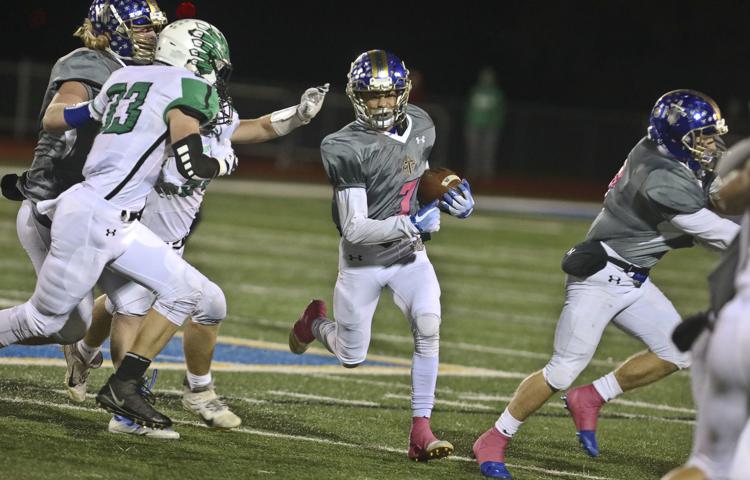 Maroa-Forsyth Athens 33 10.11.19.JPG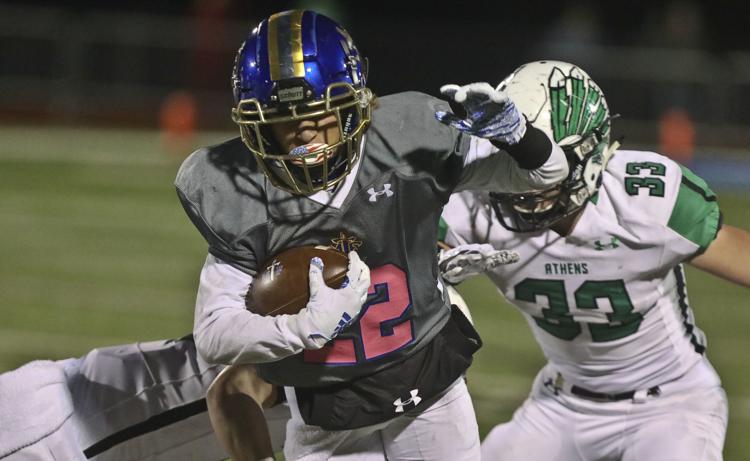 Maroa-Forsyth Athens 34 10.11.19.JPG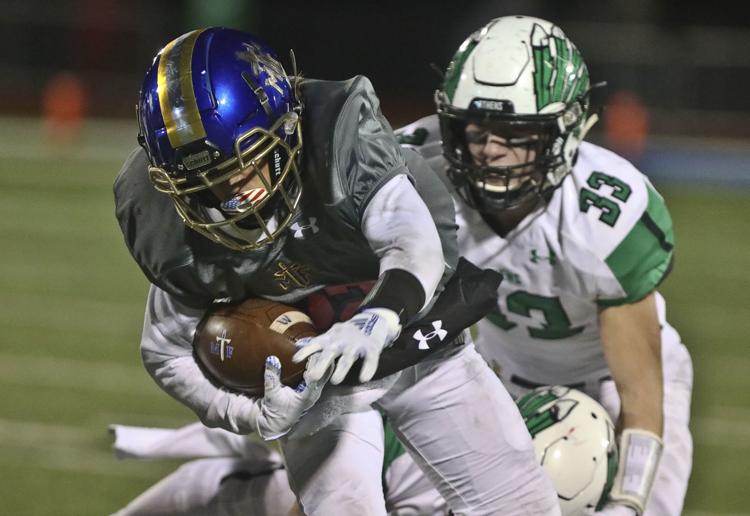 Maroa-Forsyth Athens 35 10.11.19.JPG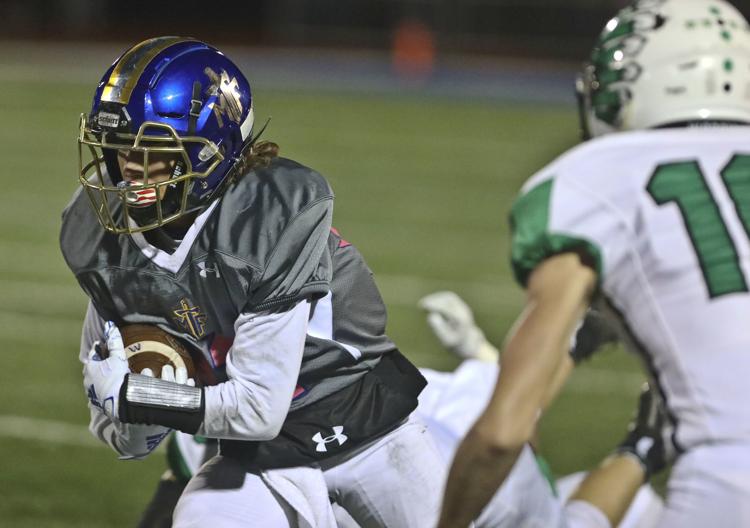 Maroa-Forsyth Athens 36 10.11.19.JPG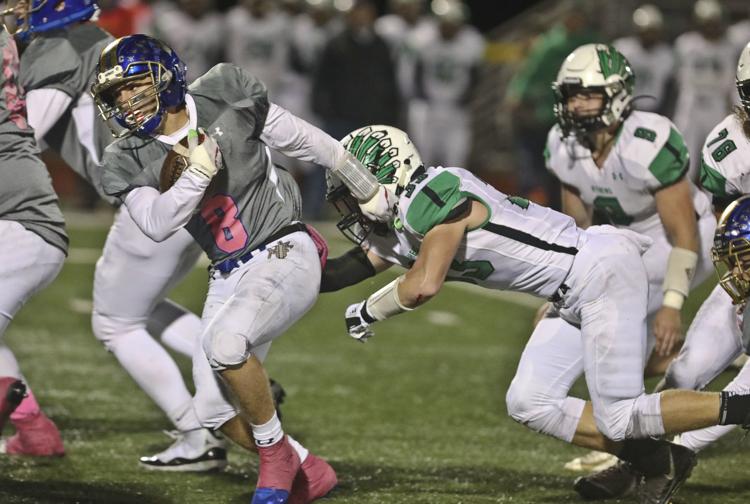 Maroa-Forsyth Athens 37 10.11.19.JPG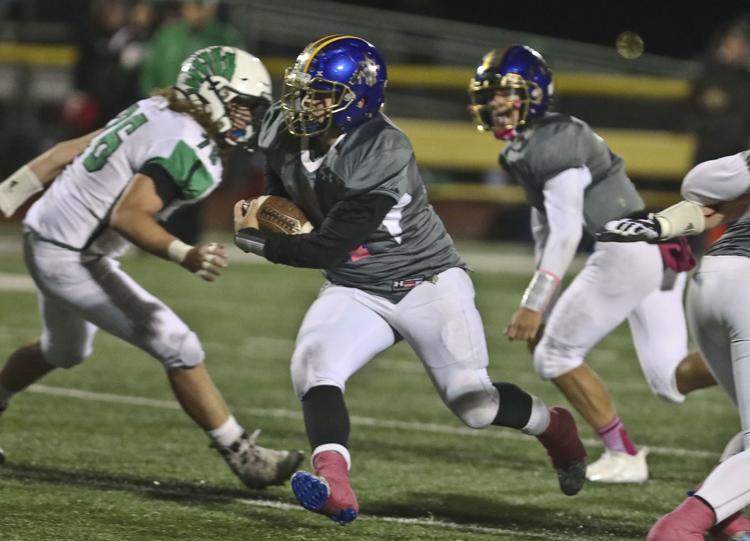 Maroa-Forsyth Athens 38 10.11.19.JPG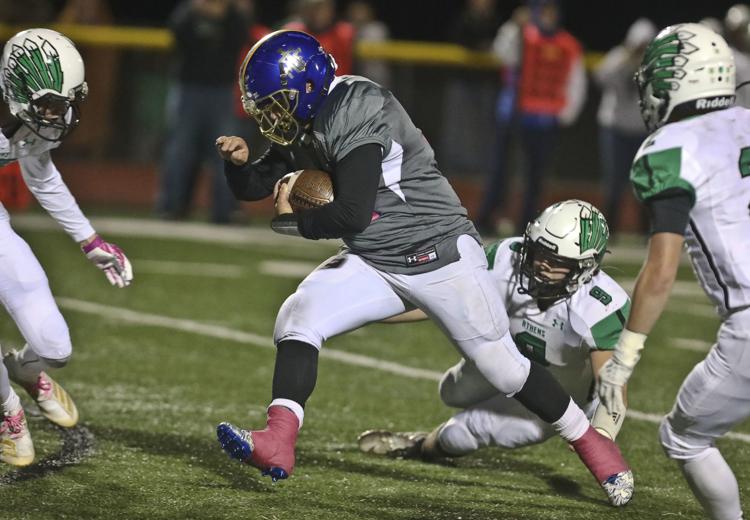 Maroa-Forsyth Athens 39 10.11.19.JPG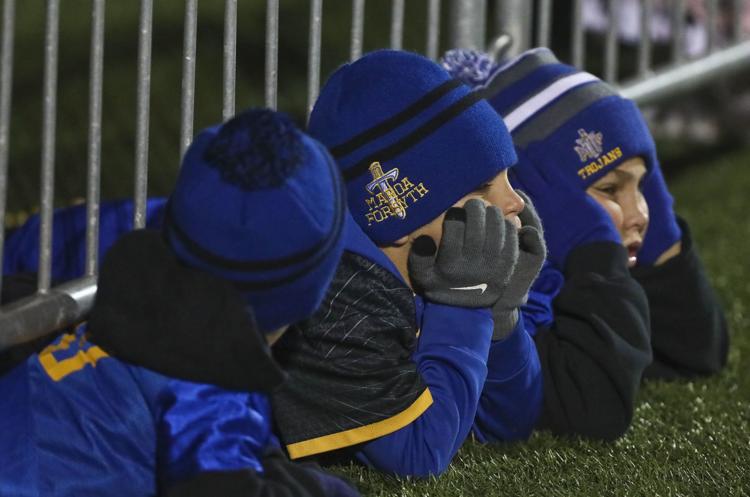 Maroa-Forsyth Athens 40 10.11.19.JPG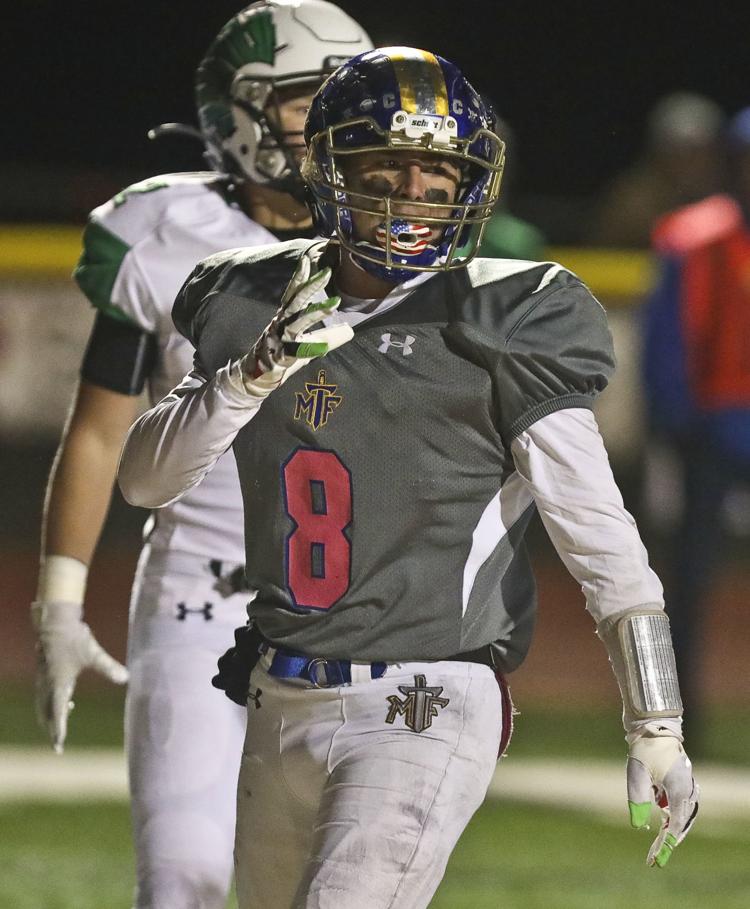 Maroa-Forsyth Athens 41 10.11.19.JPG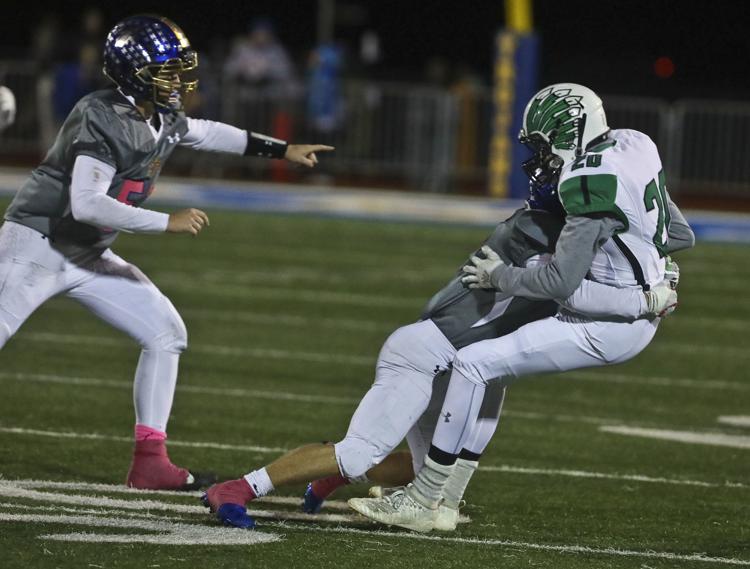 Maroa-Forsyth Athens 42 10.11.19.JPG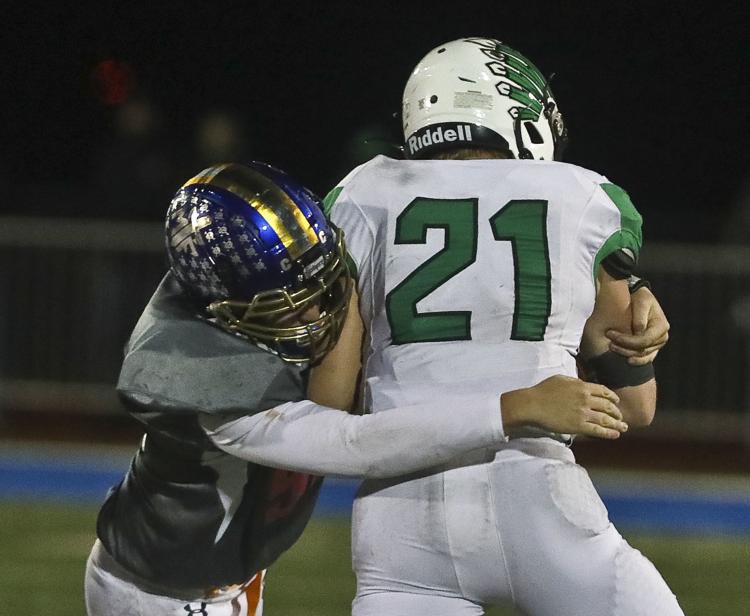 Maroa-Forsyth Athens 43 10.11.19.JPG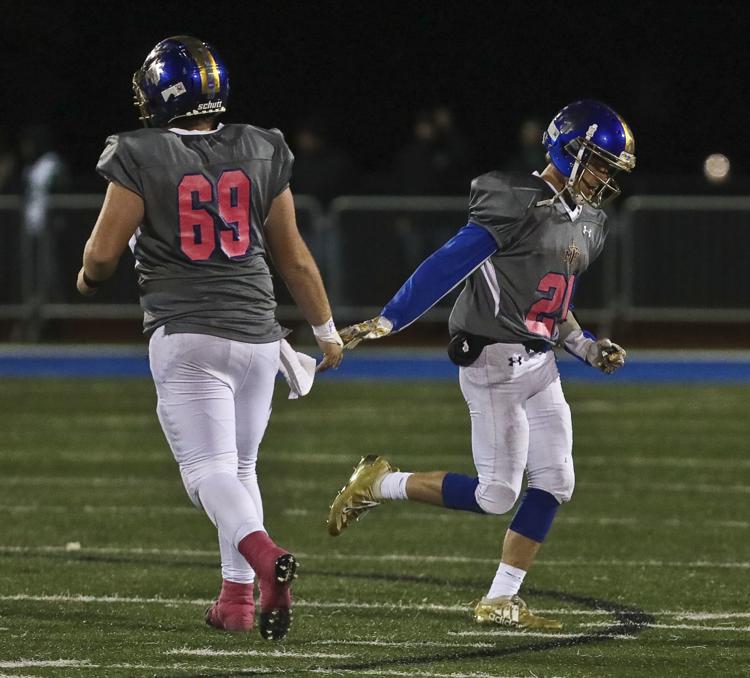 Maroa-Forsyth Athens 44 10.11.19.JPG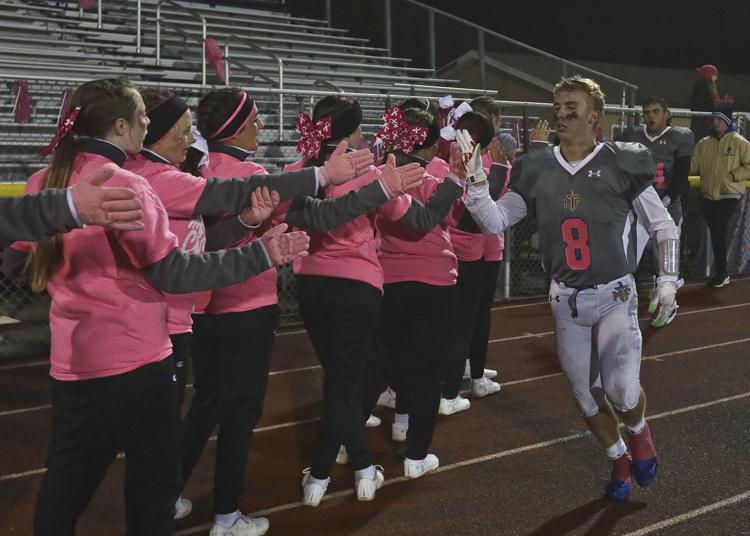 Maroa-Forsyth Athens 45 10.11.19.JPG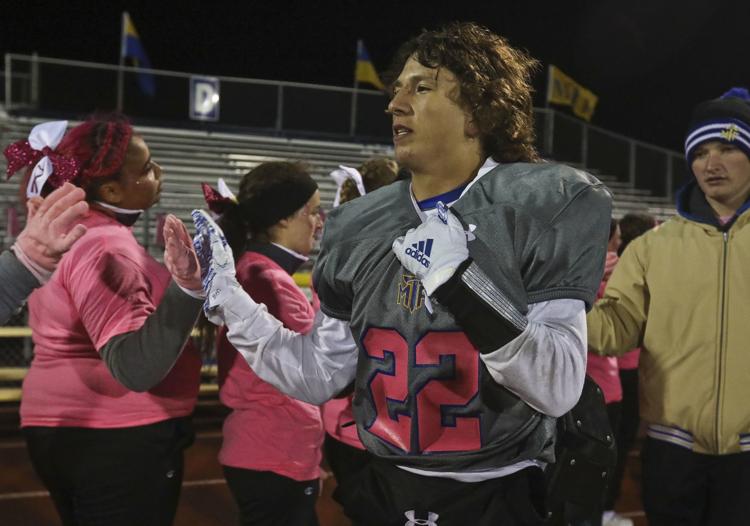 Contact Joey Wagner at (217) 421-6970. Follow him on Twitter: @mrwagner25