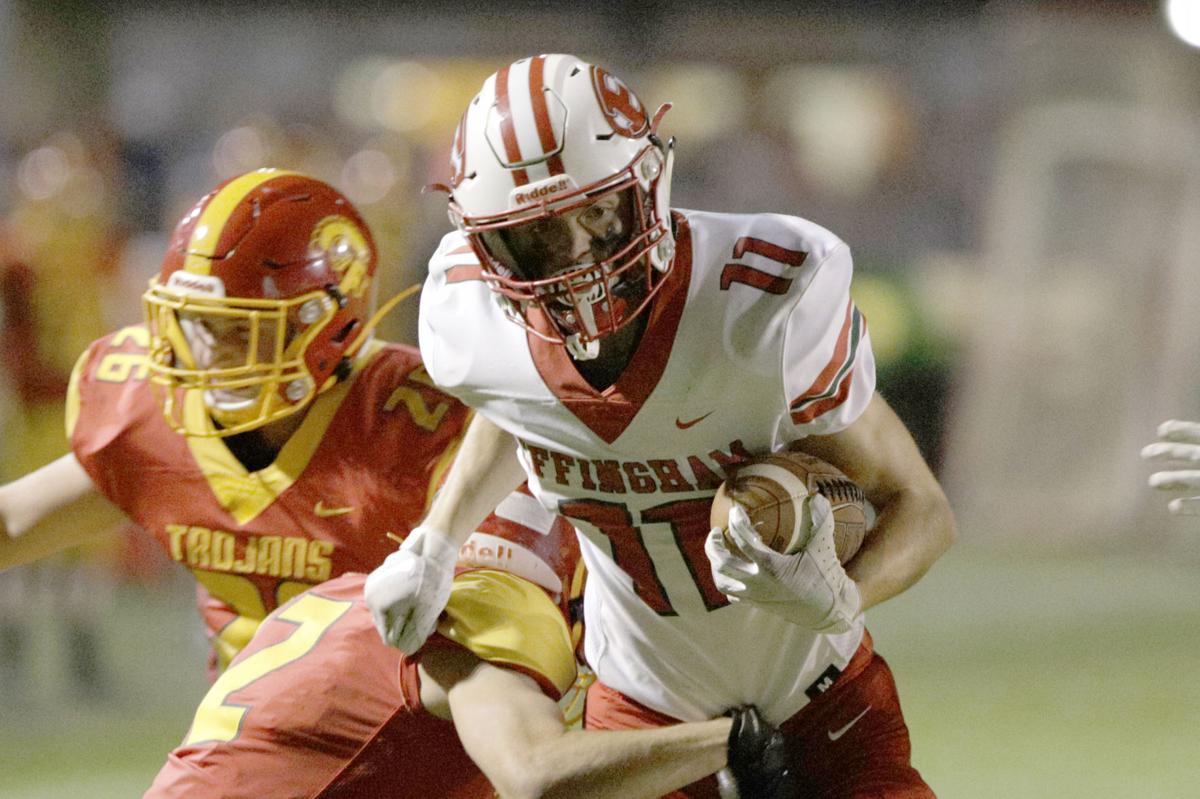 Duncan's father, Matt Duncan, posted an update on Facebook that Duncan had been released from the hospital on Monday and shared a photo of Tristin giving a thumbs up to the camera. 
"We're out of here! Thank you so much to all the prayer warriors! What a great community we live in," Matt Duncan wrote in the post. 
Effingham football coach Brett Hefner said Duncan has been gradually improving while at home. 
"He's out of the hospital and back home and indications that I have gotten are it is just a slow recovery but he is getting better each day," Hefner said. "He's starting to have a little less pain each day and he is starting to have more regular sleep and longer pain-free moments and things like that. It's just going to be a long recovery but all indications right now are positive, which is great. Tristin is a strong kid with a great family and he has a great support system."
In a Facebook update posted Thursday, Duncan's mother, Amanda Sloan, gave thanks for the support the family has received. 
"I'm not sure there is a proper way to convey the amount of love and appreciation I feel for all the many blessings everyone has sent to Tristin and our family but, I hope this message can," she wrote. "It was a wonderful feeling to bring Tristin home on Monday! Now that we've had some time to settle in and get adjusted I want to take the time to thank all of you amazing people! 
"Accidents have a way of bringing out the beauty of community and showing how unified we all are for our own to heal! From all the prayer vigils to the prayer chains and prayer lists, the meal train, the fundraising of shirts and wrist bands and the go fund me, the sign making and the stickers...you all are incredible humans with such caring and giving hearts!!!!
"My heart is so full and I know Tristin's will be also when he's able to comprehend the magnitude of the reaction to his accident. So many friends, families, schools, athletes and churches have come together and shown so much compassion for Tristin and I want each and every one of you to know how appreciative we all are for it."
Local football teams have continued to support Duncan through social media posts and team events. Mattoon football coach Troy Johnson and athletic director Dave Vieth led a trip by the Green Wave football team to Duncan's home, where they left a sign of support.  
"Most of the teams have been great. Mount Zion has been great and the guys at Mattoon, they drove down and put a banner in his yard that said 'Mattoon wishes you luck,'" Hefner said. "It is been unbelievable how supportive everyone has been from through the state. The family is very appreciative of the support. We are very blessed with the community we live in and we have had tremendous support from the community we live in."
Duncan was injured last Tuesday evening when he lost control of his 2007 Chevy while traveling down a hill on 1550th Avenue in Summit Township and collided with a 2020 Chevy operated by Gautamkymar Patel from Effingham. Duncan's parents provided an update the following day on Facebook that he did not have any broken bones or injury to his spine and neck but was bleeding in two places on his brain.
---
PHOTOS: Effingham falls in Class 4A semifinals
Contact Matthew Flaten at (217) 421-6968. Follow him on Twitter: @MattFlaten
Get in the game with our Prep Sports Newsletter
Sent weekly directly to your inbox!