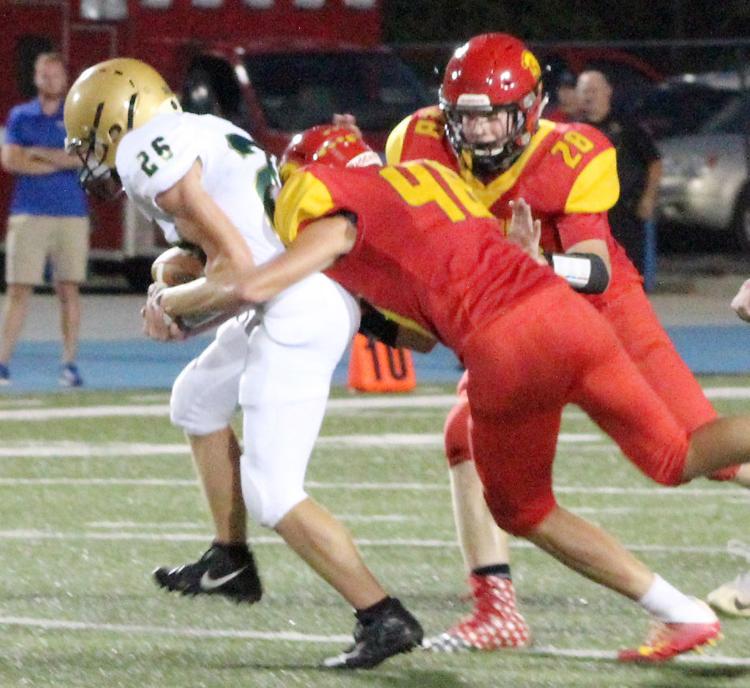 Charleston Trojans
LAST YEAR'S RECORD: 0-9, 0-6 Apollo
PLAYERS TO WATCH: Luke Bell, Sr., WR/CB/K; Austin Shaw, Sr., QB; Sam Schuette, Jr., FS/WR; Brayden Rennels, Jr., WR/CB; Braidin Aguon, Sr., QB/MLB; Brayden Doyle, Sr., RB/DE; Dylan Harrison, Sr., DE/T; Drew Matheny, Jr., C/OLB; Ethan Blatnik, Jr., G/NG
OUTLOOK: Charleston is looking for its first victory since Week 8 of the 2016 season and new coach Jerry Payne, who replaced Tyler Hanner, has a young team to develop. Gone are quarterback Dalton Haworth and Keagan Brady, who led the team in receiving, while running back Brayden Doyle (266 yards and seven touchdowns) returns for his senior year. Safety Sam Schuette (32 tackeles, two interceptions) is the leading returning defender.
Oct. 11 - Mahomet-Seymour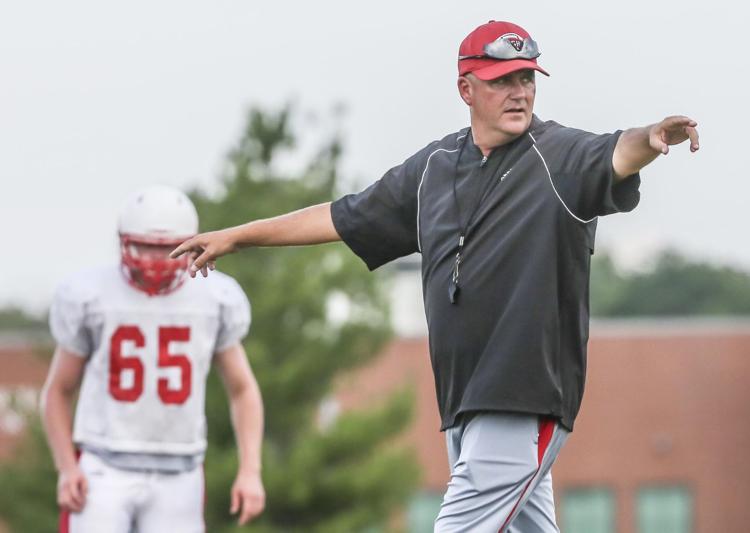 Effingham Flaming Hearts
LAST YEAR'S RECORD: 9-3, 5-1 Apollo
PLAYERS TO WATCH: Nathan Shackelford, Sr., QB/WR; Tristin Duncan, Jr., WR; Justin Baker, Sr., OL/DL; Jacob Stoneburner, Jr., FB/LB; Ethan Huss, Jr., OL/DL; Jacob Briggerman, Jr., TE/DE; Austin Herboth, Jr., TE/DE; Alex Baughman, Jr., DT/OL; Hayvin Prather, Sr., DT/OL; Mason Hasty, Sr., MLB/FB; Parker Wolfe, Jr., WR/DB; Logan Arend, Sr., WR/DB; Logan Brown, Sr., RB/SS; Luke Spencer, Sr., WR/DB
OUTLOOK: With Landon Wolfe and his 26 passing touchdowns moving on to play basketball for Minnesota State, Effingham now turns to wide receiver Nate Shackelford to shift to quarterback for his senior season. Leading rusher Kendall Ballman (1249 yards) has also moved on to greener pastures, leaving senior Logan Brown as the leading rusher returning (724 yards and 13 touchdowns). On the defensive side, senior middle linebacker Mason Hasty is a key returner who had 62 tackles and four interceptions last season. 
Aug. 30 - at Breese Mater Dei 
Sep. 20 - Mahomet-Seymour 
Lincoln Railsplitters
LAST YEAR'S RECORD: 2-7, 1-5 Apollo
PLAYERS TO WATCH: Noah Funk, Sr., WR/DB; Jake Benninger, Sr., OL/DL; JT Guzzardo, Sr., OL/DL; Dreyden Pozsgai, Sr., QB; Brandon Sweitzer, Sr., RB/LB; Jayden Pollice, Sr., WR/DB; Alex Bogdanic, Sr., TE/LB; Thomas Morris, Sr., OL/IB; Tanner Strampp, Jr., OL/DL; Justin Horchem, Sr., OL/LB; Jared Maerriman, Jr., OL/LB. 
OUTLOOK: Under fifth-year coach Matt Silkowski, Lincoln is looking to have its first season with a record since 1984 and this year maybe the year as an experienced offensive core returns in quarterback Dreyden Pozsgai and wide receivers Noah Funk and Jayden Pollice.
Aug. 30 - Bartonville Limestone
Oct. 4 - at Mahomet-Seymour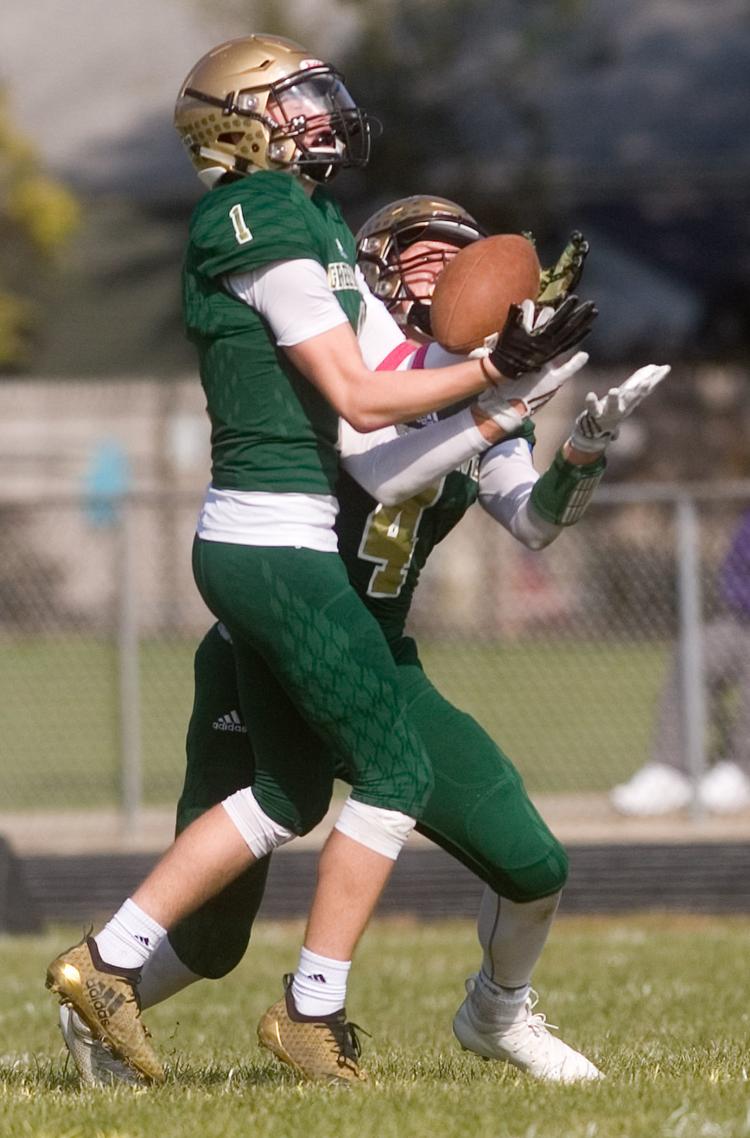 Mattoon Green Wave
You have free articles remaining.
LAST YEAR'S RECORD: 7-4, 4-2 Apollo
PLAYERS TO WATCH: Cam Knierim, Sr., WR/CB; Caden Price, Sr., WR/CB/SS; Dalton Compton, Sr., RB/MLB; Malik Carter-Smith, Jr., SS/WR; Dillon Burton, Jr., QB/SS; Lane Roley, Sr., TE/SS; Asher Prater, Sr., WR/CB; Jeff Decker, Sr., WR/CB; Abraham Baker, Sr., RB/DE; Elijah Dierkens, Sr., G/DT; Isaac Ray, Sr., G/DT; London Feager, Sr., T/DT; Alex Junge, Sr., TE/DE
OUTLOOK: Mattoon jumped from a 2-7 season in 2017 to a 7-4 record last year and coach Troy Johnson should have his team battling for an Apollo Conference title again this season. Last year's quarterback and first team All-Area selection Jack Pilson is now a linebacker at Lehigh University in Pennsylvania, and so the Green Wave will depend on Dillon Burton to keep the offense humming. Senior Caden Price returns at wide receiver. Defensively, Cam Knierim is a key returner at cornerback. 
Sep. 13 - at Mahomet-Seymour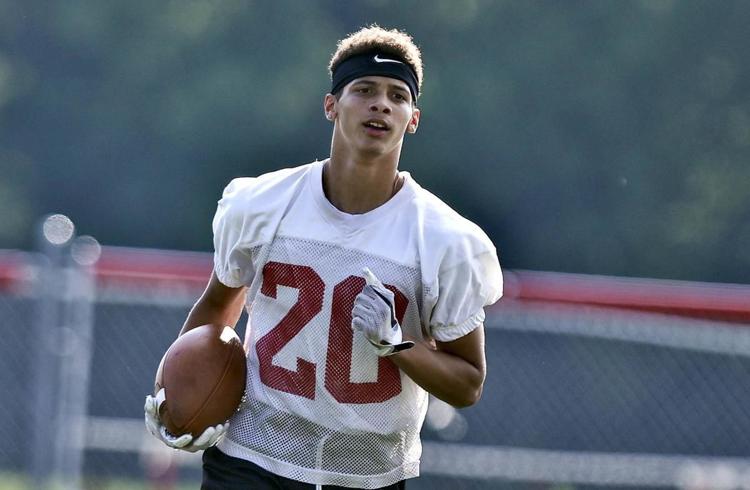 Mount Zion Braves
LAST YEAR'S RECORD: 6-4, 3-3 Apollo
PLAYERS TO WATCH: Ashton Summers, Jr., QB; Sage Davis, Sr., RB; Drew London, Jr., TE/DB; Bryson Bartels, Jr., WR; Jayse Booker, Sr., WR/DB; Garrett Marshall, Sr., OL; Peyton Moreau, Sr., OL/DL; Braden Highly, Sr., DB; Lukas Eagle, Sr., DB; Mehki Adams, Jr., DB; Egan Bender, Sr., LB; Jacob May, Sr., LB; Aaron Valdez, Sr., DL; Chrisitan Keyhea, So., WR. 
OUTLOOK: Mount Zion returns its three key offensive pieces in quarterback Ashton Summers, running back Sage Davis and wide receiver Bryson Bartels. The heavy lifting will be left to Davis, who can stake his claim to be the best running back in Macon County after racking up 1,372 yards last season with seven touchdowns. Summers is also a threat on the ground — he ran in eight touchdowns on the ground last season. Sophomore Christian Keyhea could make some noise at receiver this season as well. 
Sep. 27 - at Mahomet-Seymour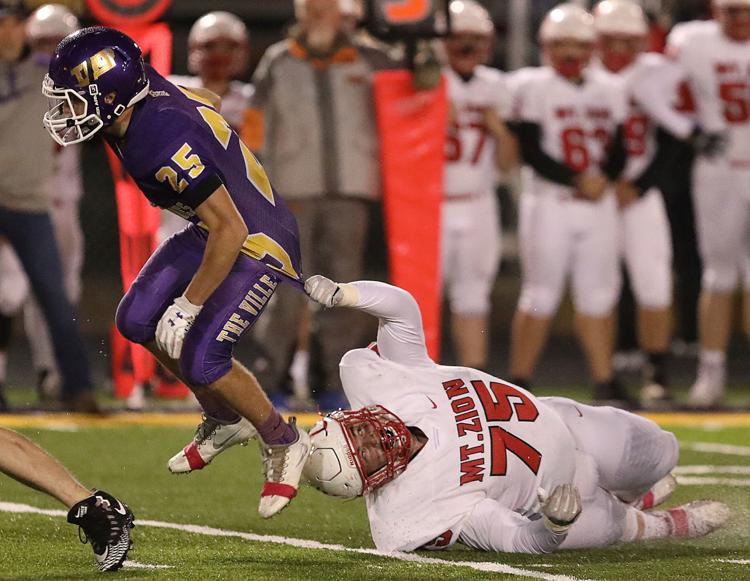 Taylorville Tornadoes
LAST YEAR'S RECORD: 11-1, 6-0 Apollo
PLAYERS TO WATCH: Caden Mileham, Sr., QB; Ethan Mileham, WR; Alex Angel, C; Chaz Allen, LB; Cam Woodward, S; Dalton Smith, OLB; Kyle Breckenridge, Sr., RT; Jackson Tex, Sr., RG; Chance Dickey, LG; Austin Herkert, RB. 
OUTLOOK: The shoulders of Taylorville senior quarterback Caden Mileham must feel some pressure as he takes over the reins of the Tornadoes offense that saw 5,617 yards of total offense last season. Gone are Brandon Odam (3,578 yards passing, 40 touchdowns) and receivers Justin Wright (1,729 yards, 20 touchdowns) and Yemi Odugbesan (1,191 yards, 15 touchdowns), so coach Jeb Odam will look for wideout Ethan Mileham to step up. Senior Austin Herkert is the leading returning runner with 328 yards and four touchdowns. 
Sep. 20 - at Collinsville
Oct. 25 - at Bethalto Civic Memorial
Mahomet-Seymour Bulldogs
LAST YEAR'S RECORD: 3-6, 2-4 Apollo