There have been two bullies at the top of the Central Illinois Conference in its five years of existence.
And despite some roster turnover, those bullies — Tuscola and St. Teresa — are again grinding their fists against their palms waiting for the season to start on Aug. 30.
But, for the time since the conference's opening season in 2014, there may be a team ready to challenge the big two.
Central A&M is a program name that commands respect because of its history, but the Raiders haven't been any real threat to win the CIC — they've never finished higher than fourth in the conference. This year, though, A&M has two of the conference's best athletes and a supporting cast that has catapulted the Raiders to CIC preseason favorite.
Here's a breakdown of the top, middle and bottom of the conference:
Title contenders
While Central A&M has the most marquee names, there are few programs in the state that are humming like Tuscola. Since going 5-2 in the CIC in 2014, the Warriors are 27-1 in conference play. The only loss was last year when St. Teresa's Jacardia Wright scored seven touchdowns.
St. Teresa is just a tick behind Tuscola in that time and enters the season with a nine-game CIC winning streak. The Bulldogs lost one of the best players in Macon County history in Wright, but St. Teresa was also the conference champion the year before Wright arrived — it's a historically strong program. And, Wright or not, St. T has never finished lower than second in the CIC.
A&M, meanwhile, has never beaten St. Teresa or Tuscola in CIC play. In fact, the Raiders have a six-game losing streak to both teams since beating both in 2013.
Even as A&M has steadily improved from the bottom of the conference to the middle the last three years, the Raiders have failed to get within 25 points of either Tuscola or St. Teresa.
There's no question quarterback Connor Heaton and receiver Jacob Paradee will lead A&M to a lot of points. There's also no doubt both St. Teresa and Tuscola will have their own stars emerge.
The big questions: Will Tuscola and St. Teresa be able to produce enough offense to keep up with Heaton/Paradee? Will Central A&M have the supporting cast to compete with the traditionally top-to-bottom strength of Tuscola and St. Teresa?
You have free articles remaining.
Playoff contenders
While the middle of the CIC pack likely doesn't have a team that can crack the top three, it's a deeper group of potential playoff teams than usual.
If any team could surprise a top-three team, it's likely Clinton. The Maroons have never had a winning record in CIC play, but they took a step forward last year and only St. Teresa beat them handily.
But both Shelbyville and Meridian appear improved enough for potential playoff runs, and there's no reason to think Warrensburg-Latham will fall off the map after three straight playoff appearances.
Biggest questions: Can Meridian pull off road wins against Clinton and Shelbyville, which is likely what it will take to give the Hawks six wins and  their first playoff appearance since 2008? Can Kentrell Beck, now at quarterback, carry Shelbyville to a fast start and a return to the playoffs in his senior season?
Rebuilding
After tying for the CIC title in its opening season (2014), Sullivan-Okaw Valley has fallen on tough times — 18 straight conference losses and 22 losses in a row overall.
The team has its fourth coach in four years in Nathan Becker, but Becker has been an assistant and has coached the team's players that have been starting varsity as underclassmen.
Numbers will continue to be an issue for SOV — the team had just 30 players on the first day of practice.
---
Veteran lineman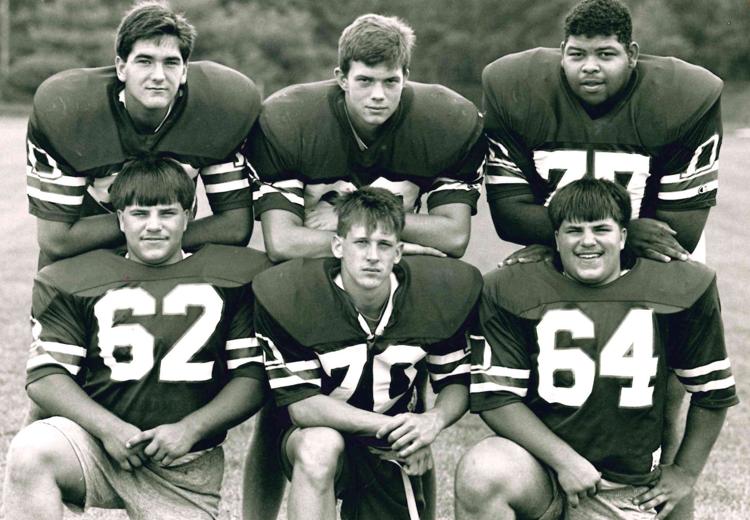 1931 D.H.S. football team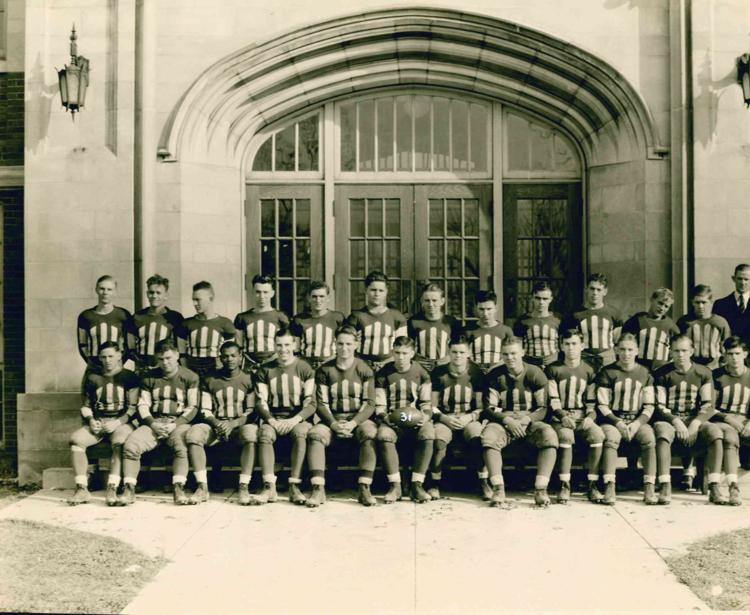 Gilbert and Tomlinson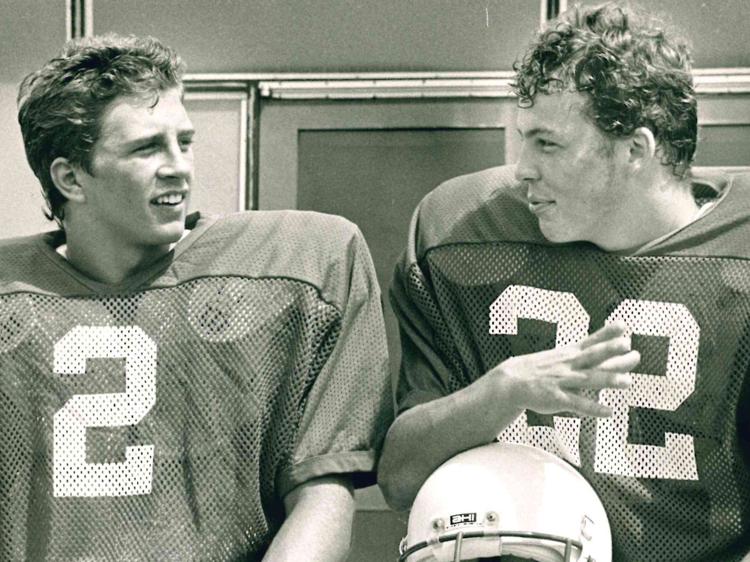 1965 All-City Prep Team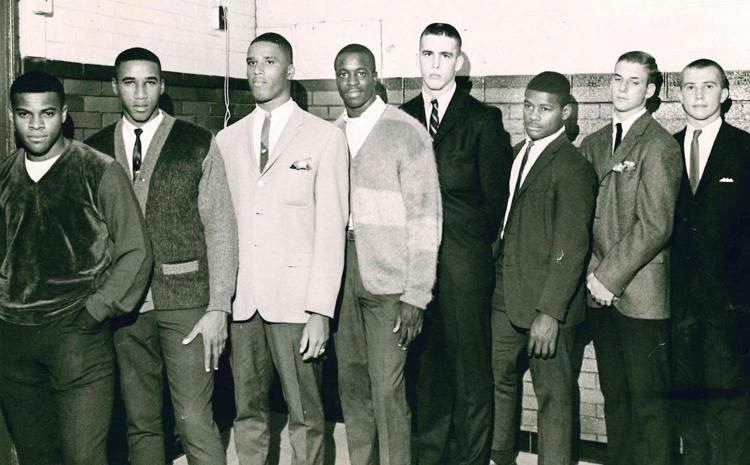 Reds getting ready
Another huddle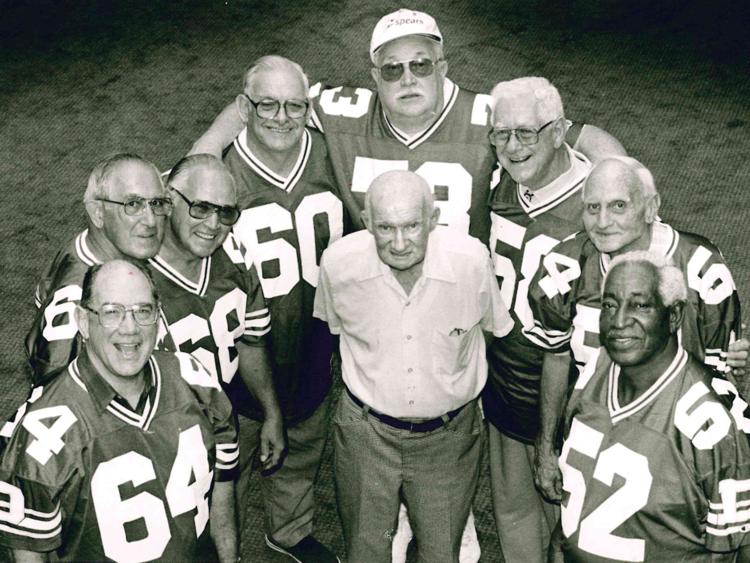 Pass-catchers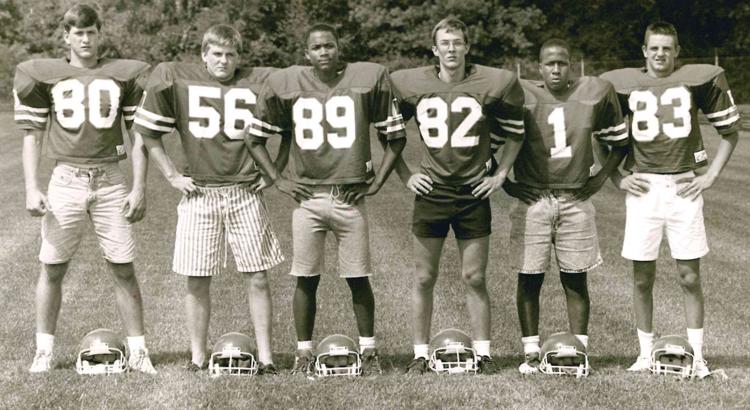 Returning a kick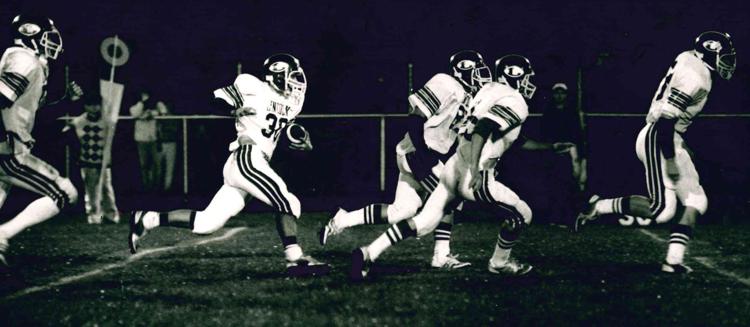 Offensive weapons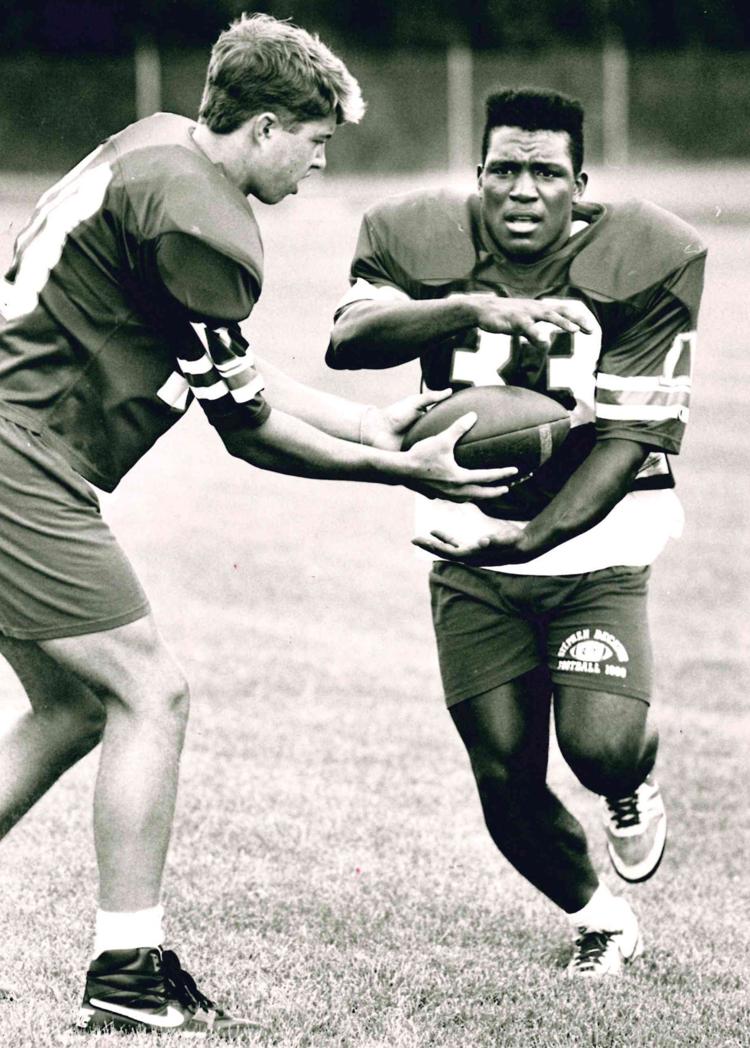 Stephen Decatur Quarterbacks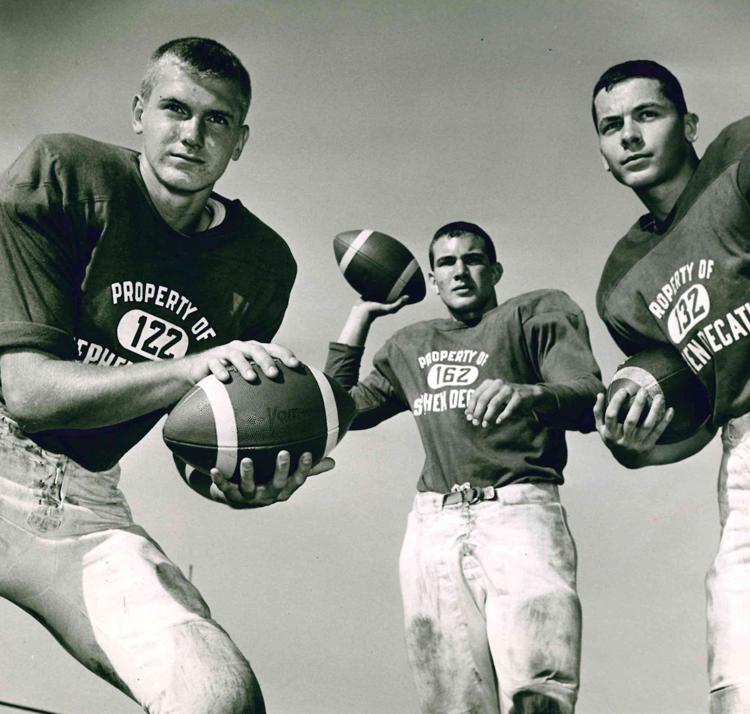 Stephen Decatur's backfield lettermen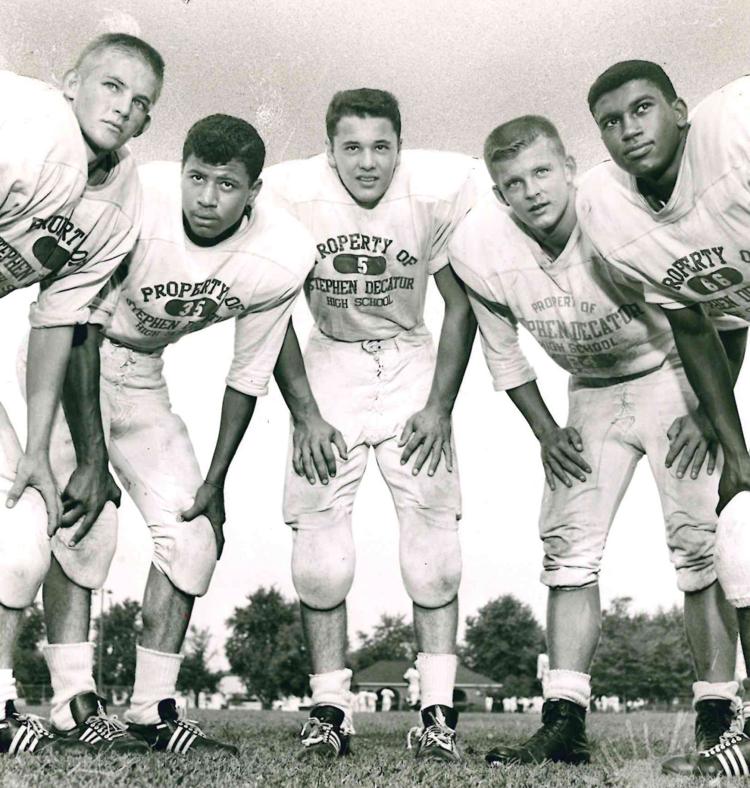 Tony Cruz and Jim Buck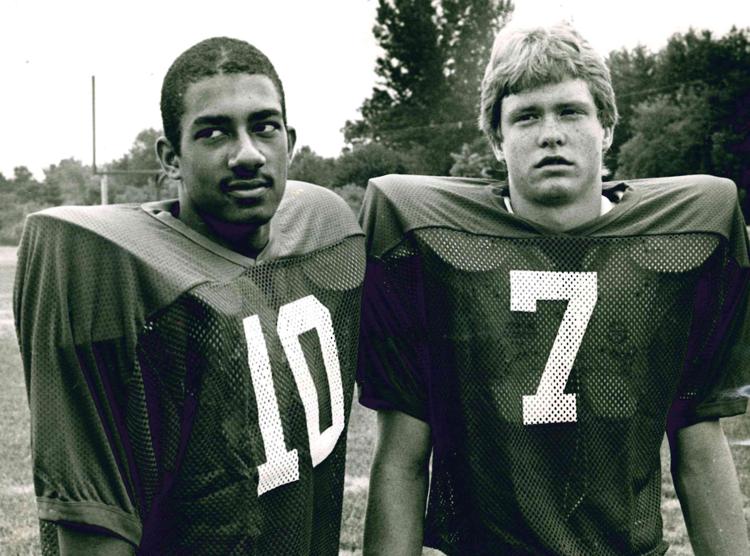 Squirts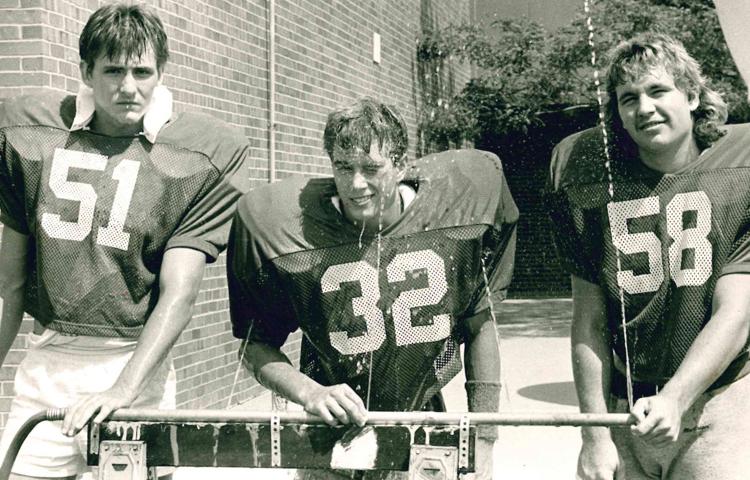 The quartet of quarterback
Lettermen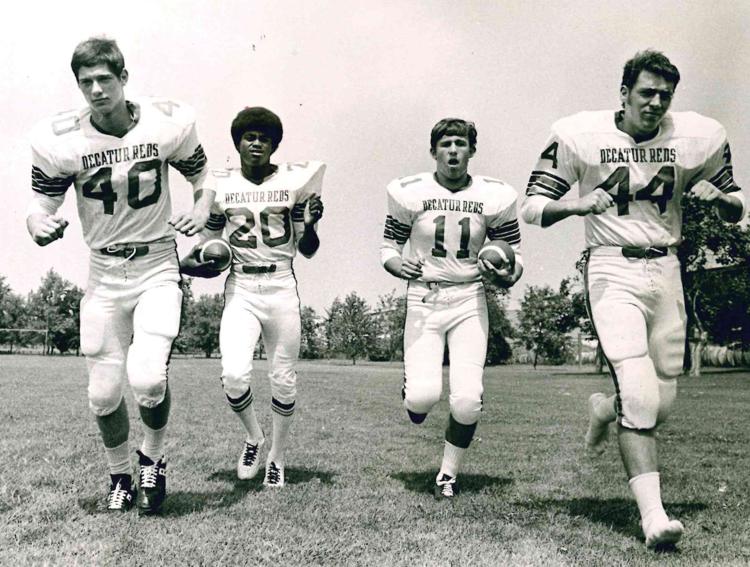 Decatur team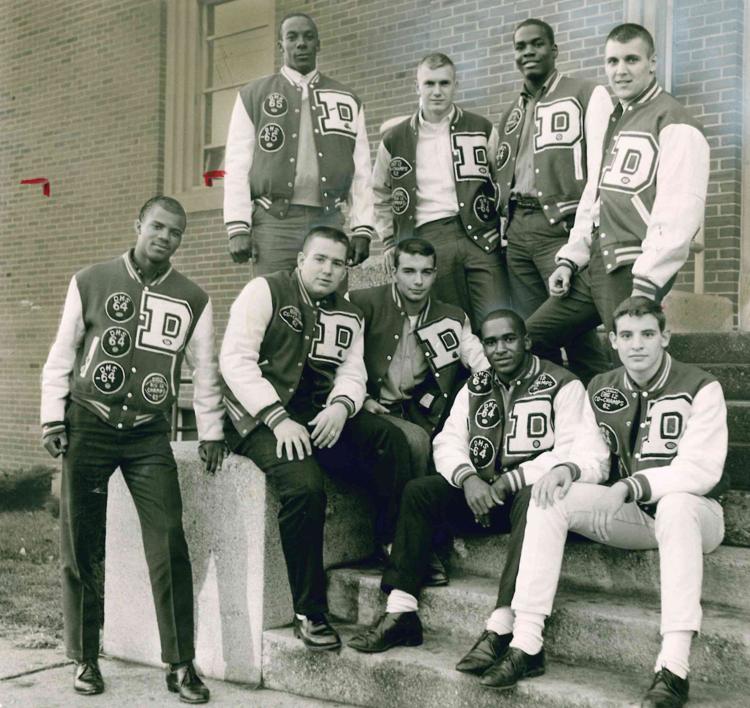 Lakeview lettermen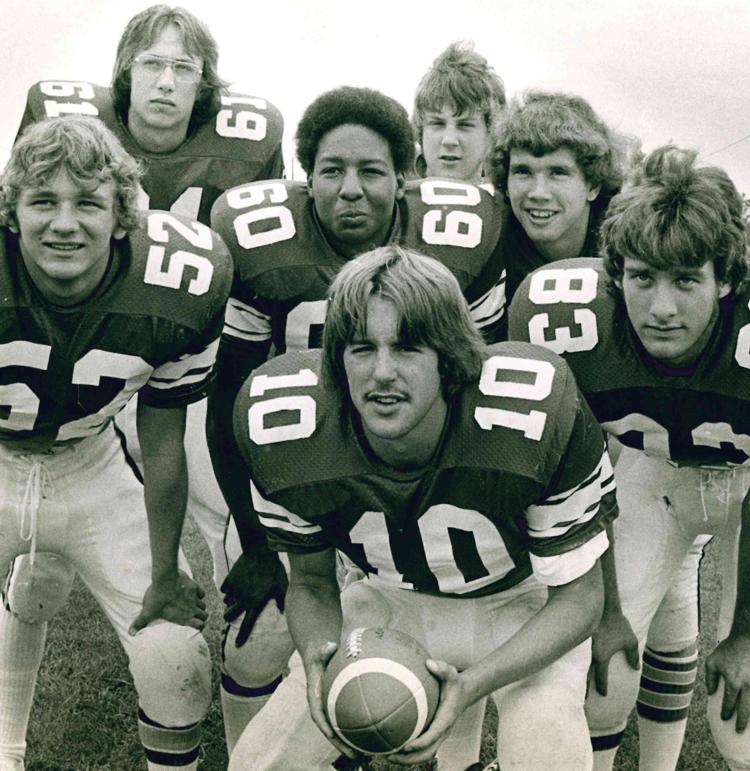 Lakeview's defense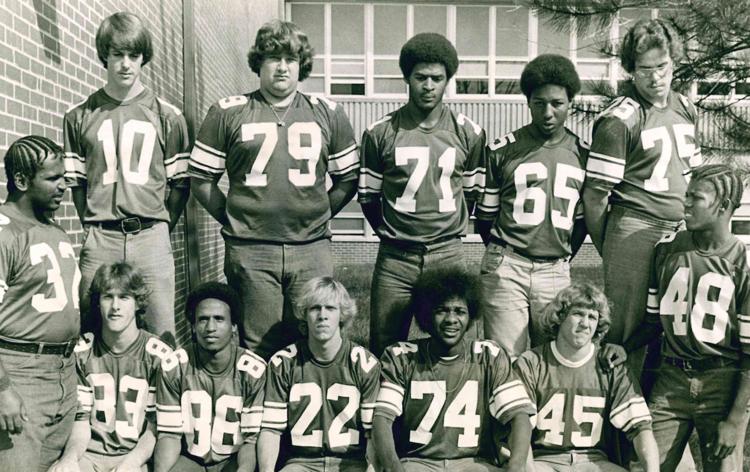 Lakeview running backs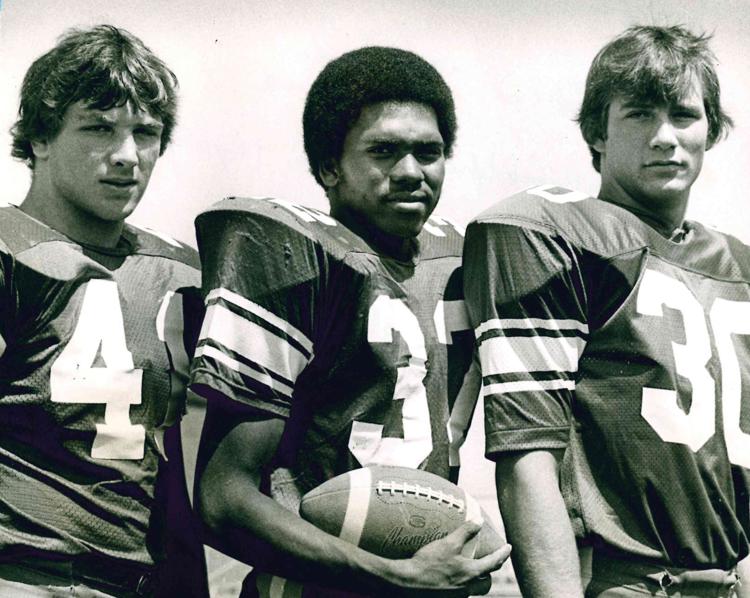 Spartan Strategy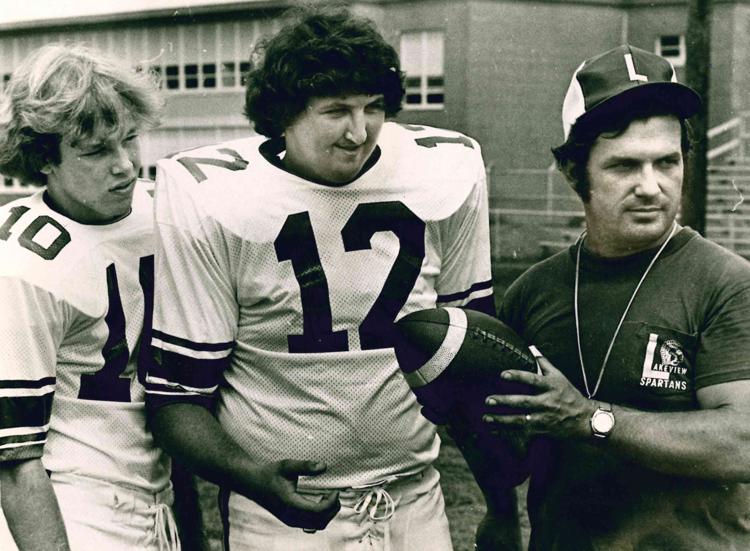 Football team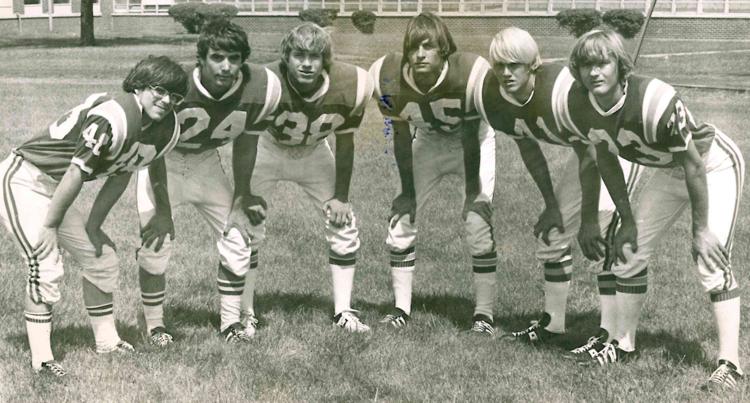 Senior backs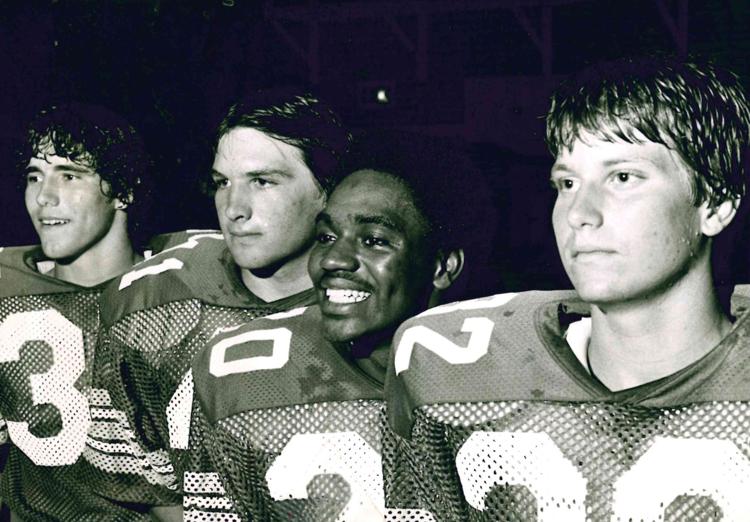 Lakeview quarterback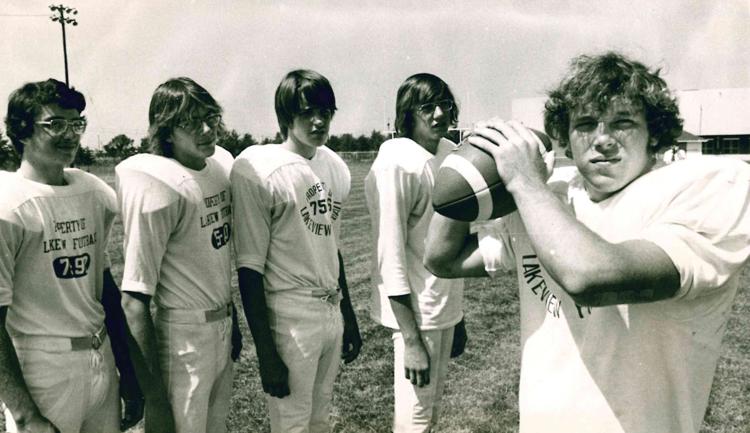 Lakeview lettermen

Making a point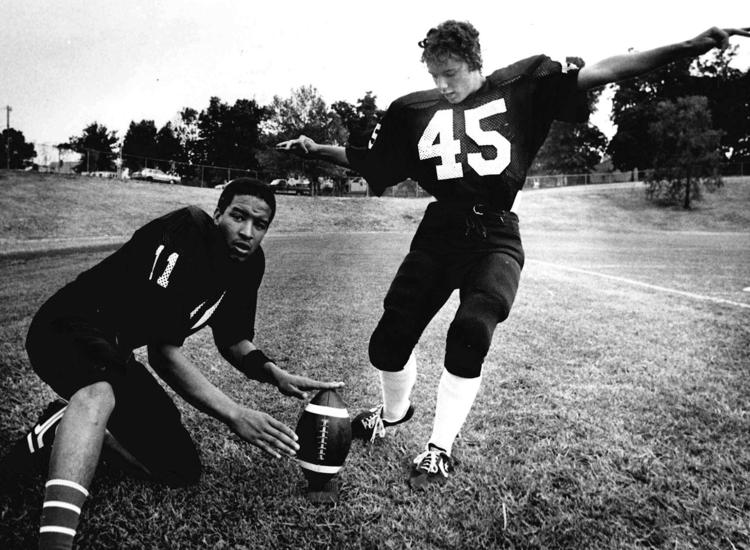 A big day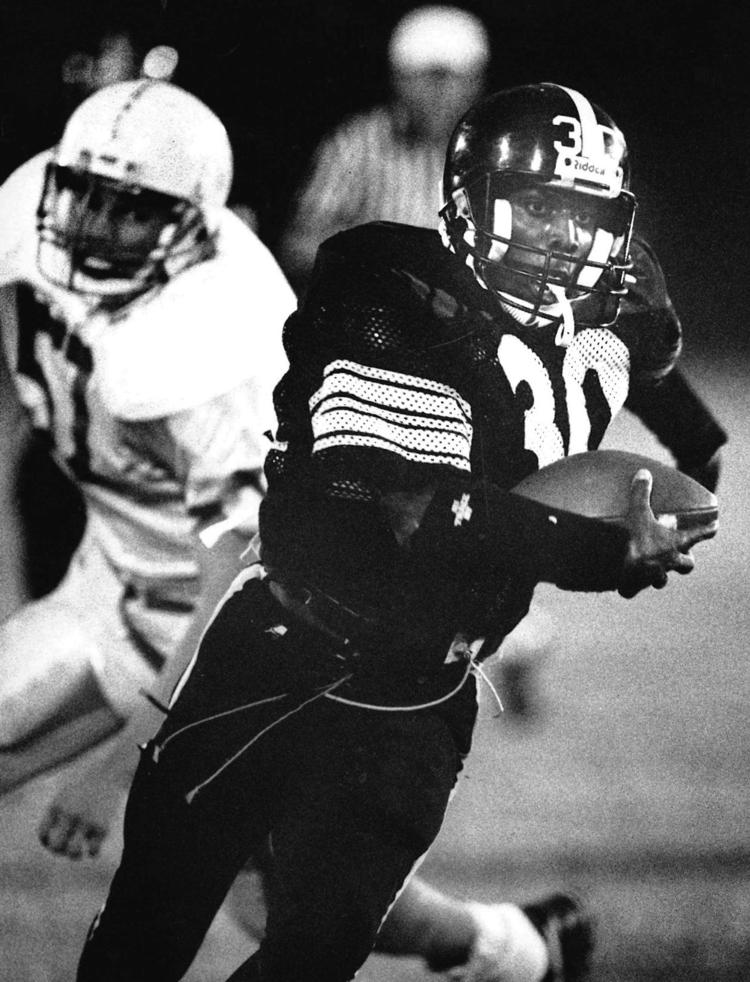 All-city prep team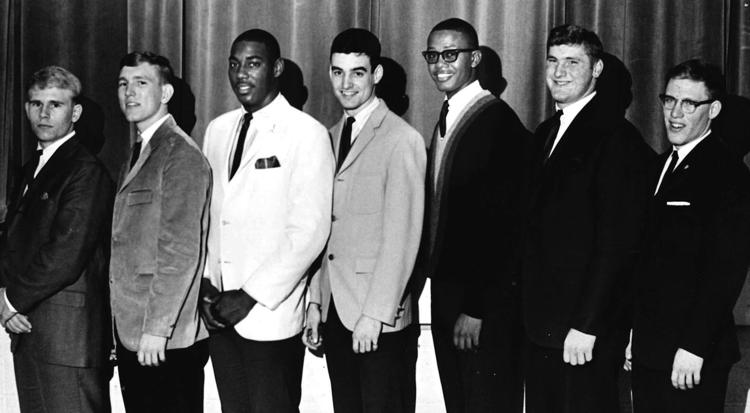 Eisenhower gridders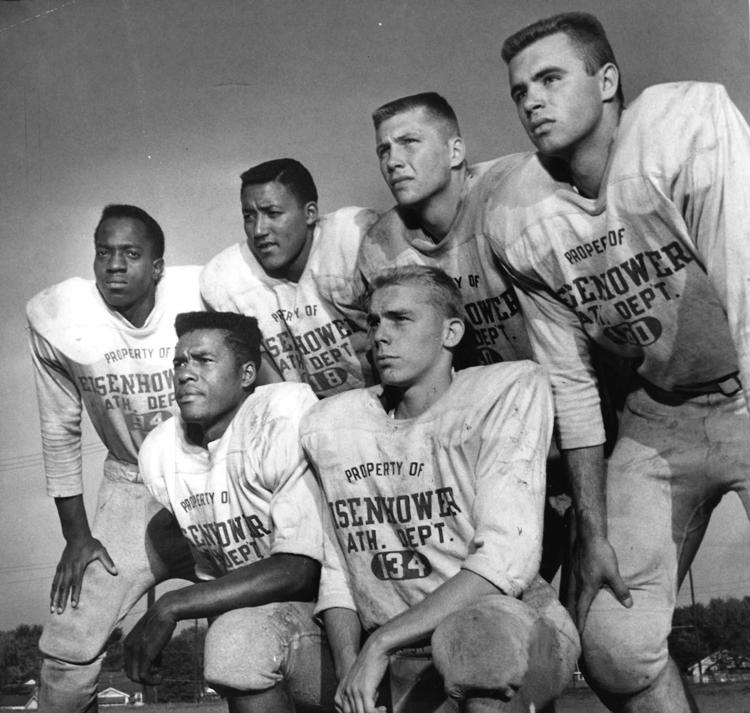 Hopeful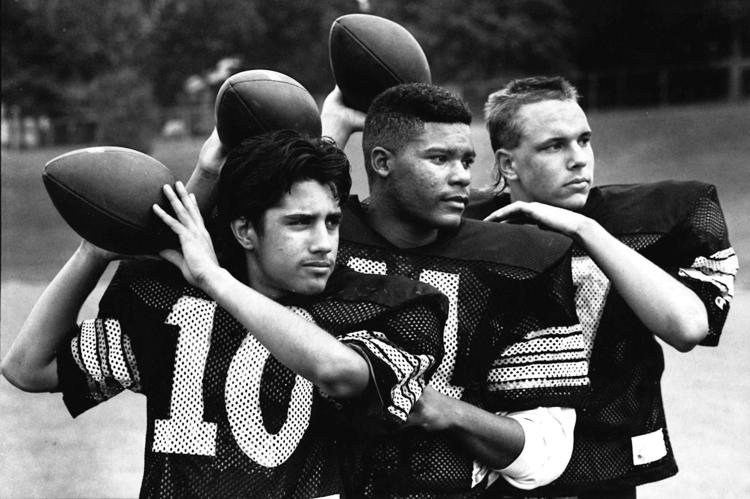 Eisenhower defenders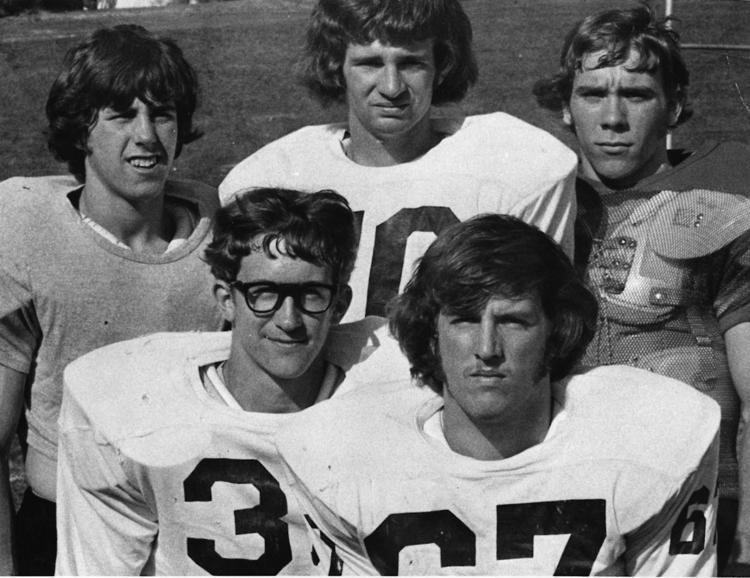 Five of the backs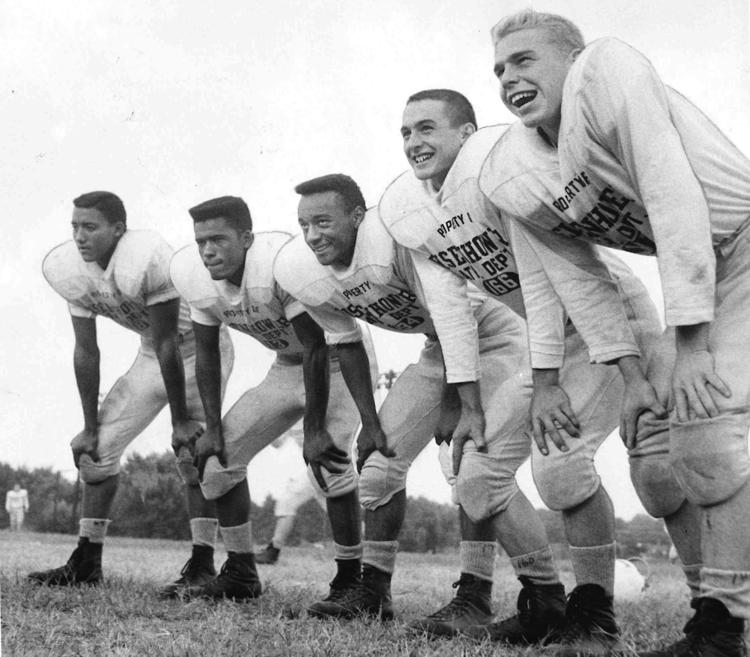 Pressure's on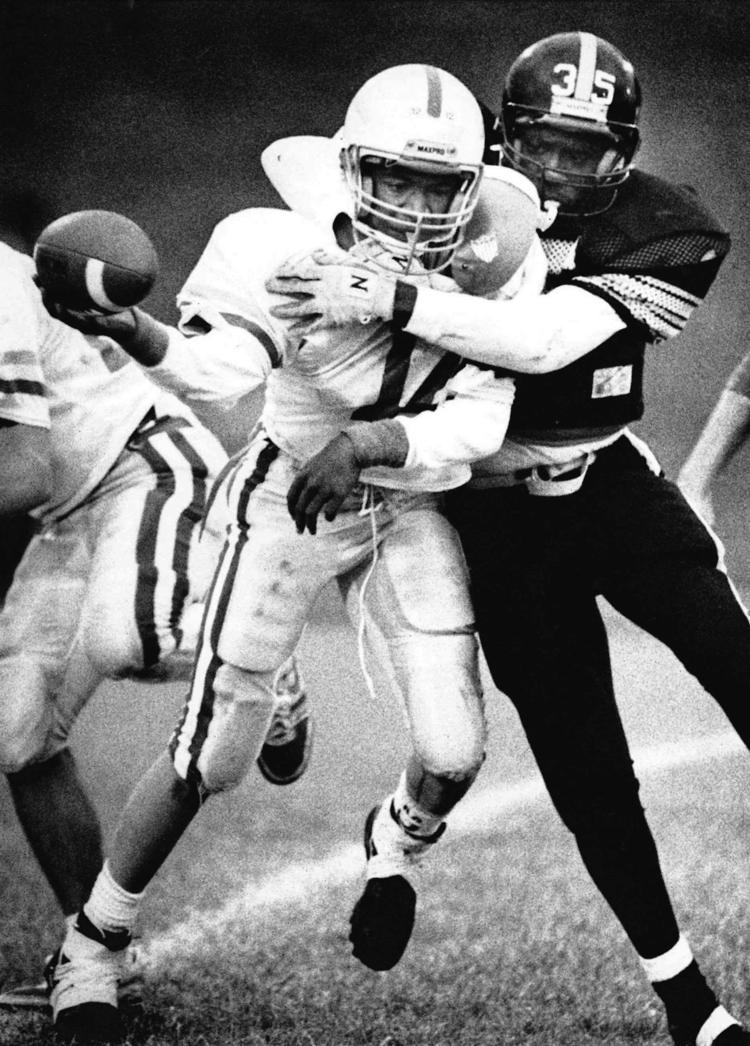 Elliott Kennedy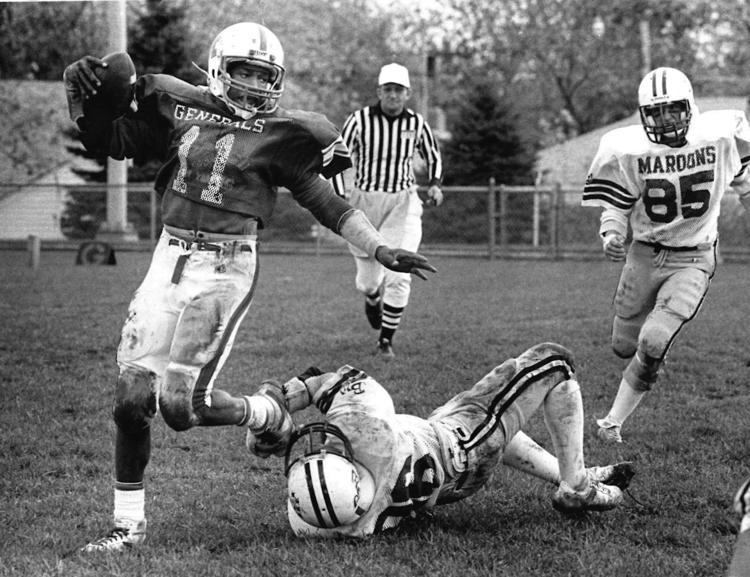 MacArthur players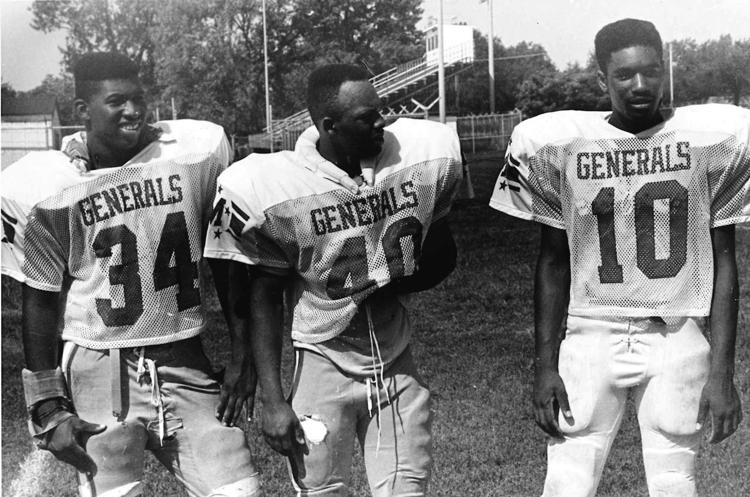 First line of defense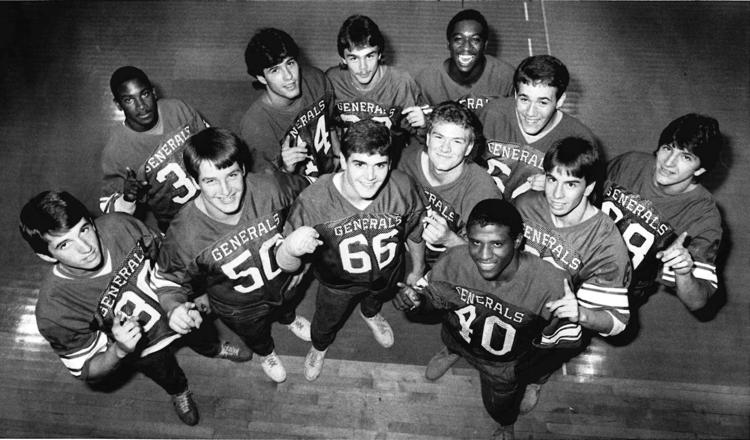 Instruction time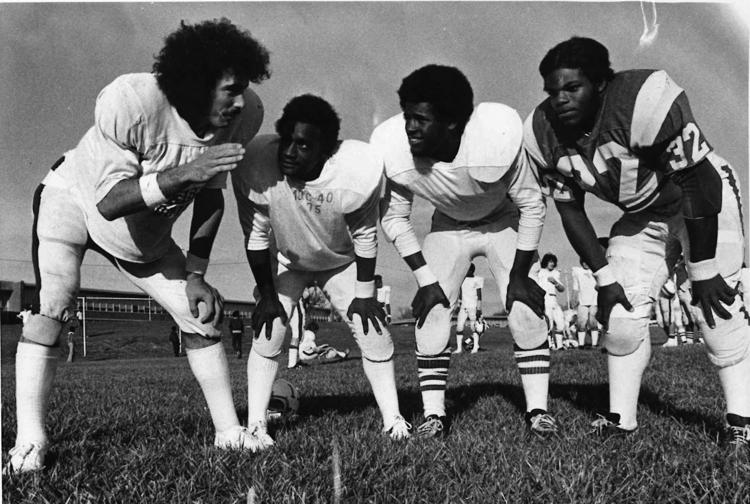 Playing for Generals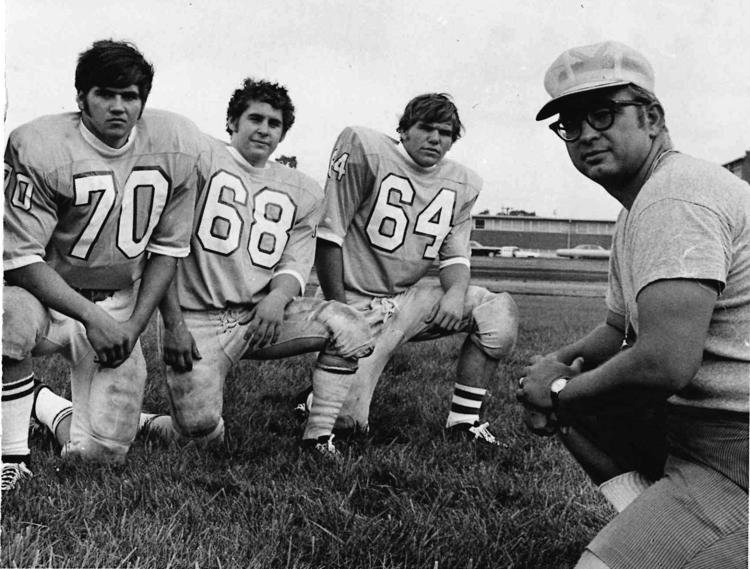 Mighty MacArthur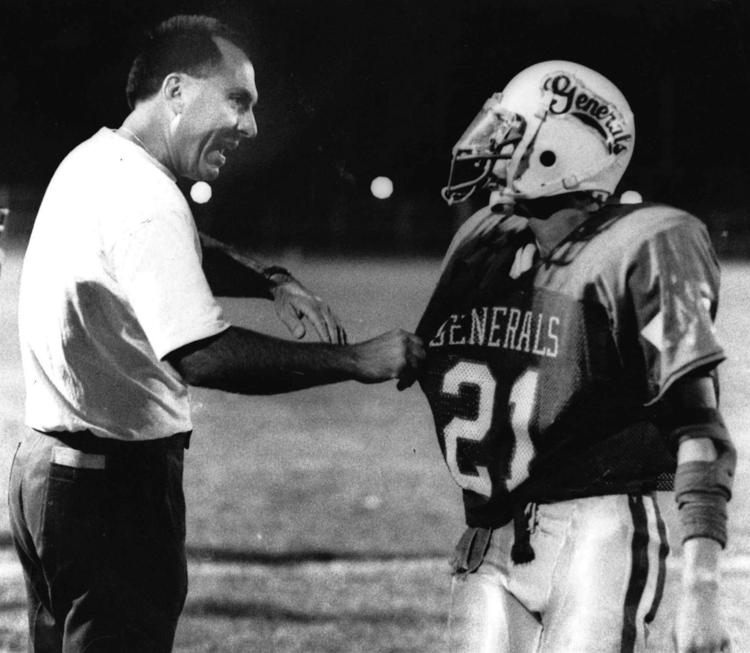 Returning to the line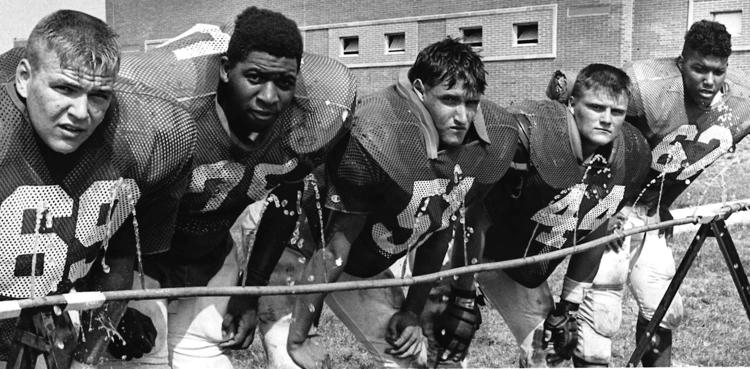 Muscling up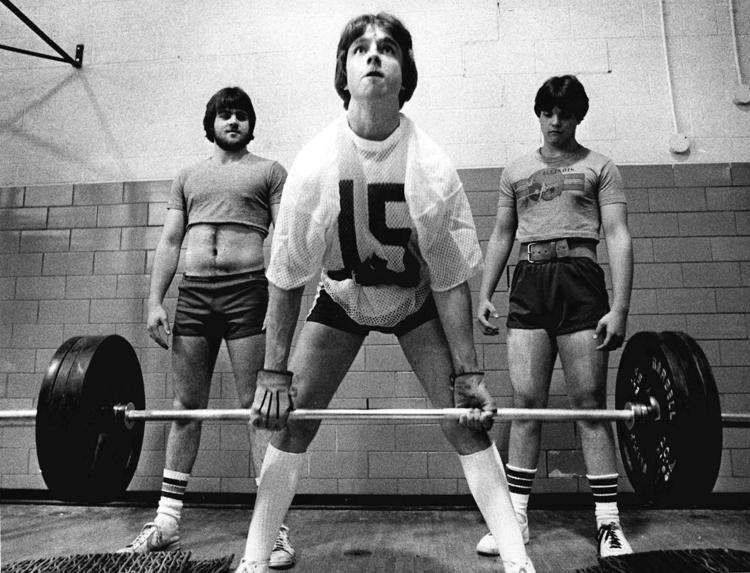 St. Teresa running backs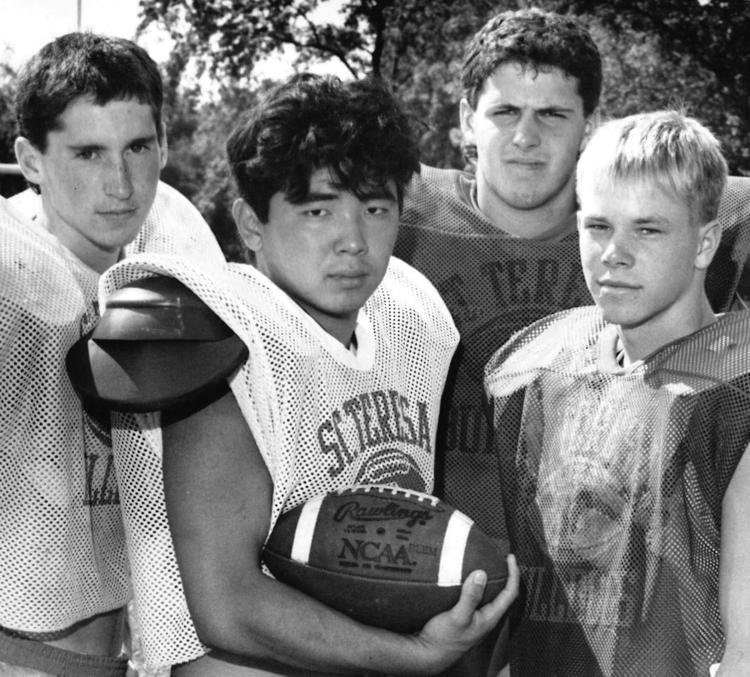 Champs again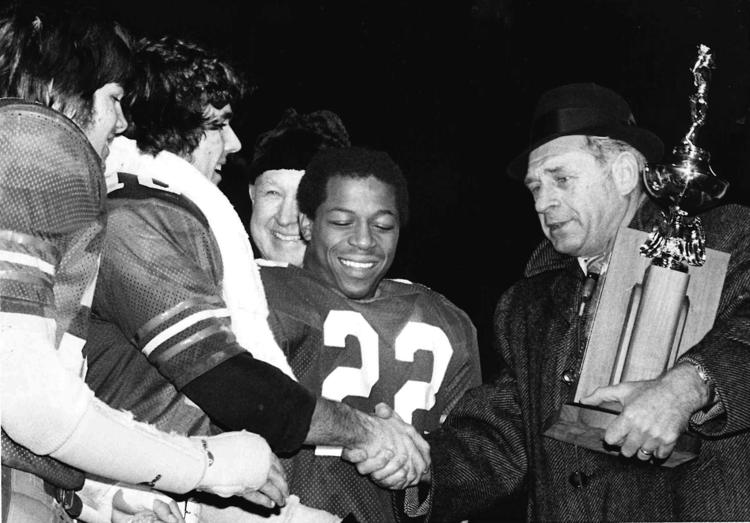 First team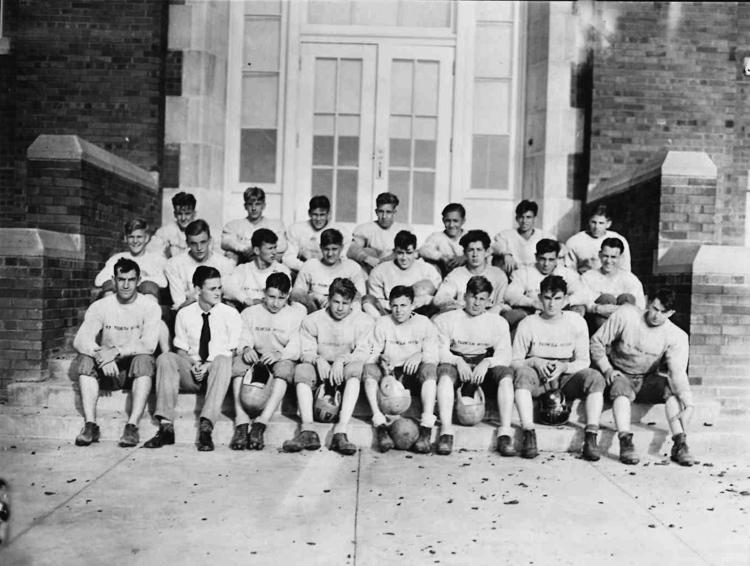 St. Teresa's defense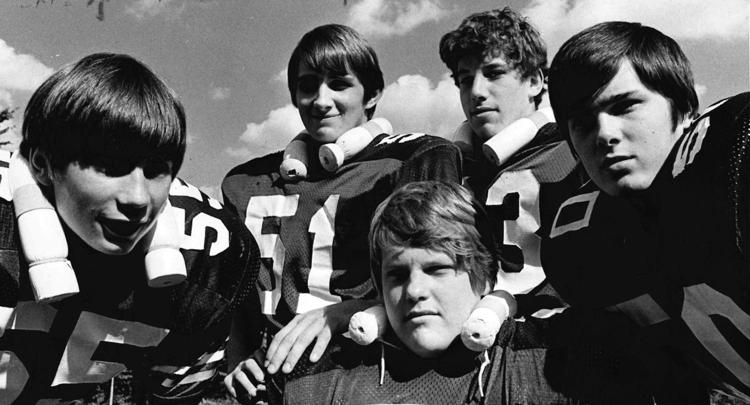 Looking for a winning season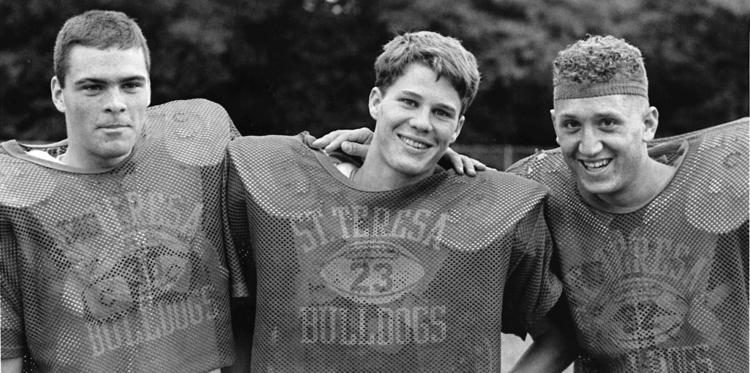 We are the champions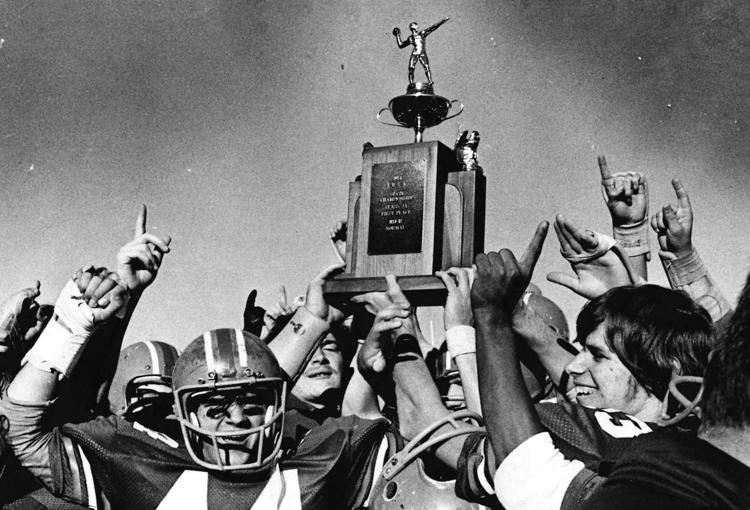 Gene Stimler