From that moment on, St. Teresa running back Jacardia Wright had one goal: Beat Tuscola.
He rushed for 190 yards in that 2015 loss, was held to eight yards against the Warriors as a sophomore and broke loose for 236 last year in a close loss.
On Friday, Wright finally got his revenge.
He rushed for five touchdowns, returned an interception 103 yards for a score and capped off the game with a 75-yard touchdown reception in the Bulldogs' 56-28 road win against Tuscola.
Wright finished with 287 rushing yards — 15.9 per carry — 93 receiving yards and his 103-yard interception return for a touchdown, for 482 all-purpose yards.
From the moment he stepped on the field, he could feel the internal clock ticking.
"We've got to win this game," Wright said of his thoughts. "It's the last time we're going to play them, it's my last time on this field or ever playing that team again. That's a great team over there. We just said we've got to win. It's our year."
Wright touched the ball three times to open the game. His first carry went for three yards. Then he broke loose on a 74-yard touchdown score to tie the game at 7-all. From that moment he told himself, "It's on today."
"He wanted this," St. Teresa coach Mark Ramsey said. "He wanted this game. He got hurt over here his sophomore year and last year we lost a nail-biter. He really wanted to make a statement in this game."
On the ensuing Tuscola drive, the Warriors strung together a 12-play drive down to the St. Teresa 9-yard line. Wright leaped in the end zone, picked off Tuscola quarterback Luke Sluder, juked past would-be tacklers and returned the interception 103 yards for a touchdown.
The next 14 points belonged to Tuscola, behind two of Sluder's four rushing touchdowns, to give the Warriors (3-1, 1-1 in the Central Illinois Conference) a seven-point lead.
Adversity was striking the Bulldogs.
"We just had to stay awake," Wright said of falling behind. "We told everybody to wake up. We're here now. We can't be scared anymore. We've got to go out there and play our game."
Wright struck again with a 63-yard equalizer to tie the game at 21-all with 9:46 left in the first half.
"We made it bounce, hit him at the line of scrimmage, didn't get him tackled," Tuscola coach Andy Romine said. "He's an elite-caliber kid. In the open field, we can't catch him. That's just the way it is. That's the way it is for a lot of people."
Again, Sluder (22 carries, 83 yards 4 TDs) gave the Warriors a 28-21 lead with a 7-yard QB keeper in the Warriors' final touchdown of the game with four minutes left before halftime.
Warriors answer back. Luke Sluder with his second rushing touchdown, this time 17-yards.

Tuscola and St. Teresa are tied 14-all with 11:22 left in the first half. pic.twitter.com/kjzgo0yDOR

— Joey Wagner (@mrwagner25) September 15, 2018
"I thought we were resilient. We kept battling," Romine said.
But Wright wouldn't go away. With 3:36 left before the half, he had his longest run of the game, going 79 yards to tie it at 28-all, and then gave the Bulldogs (4-0, 2-0) a 35-28 lead with a 7-yard run on the next possession.
"When you've got a kid like that in the backfield, any play can go — as you've seen," St. Teresa senior Stanley Rodgers said. "It's a great feeling. We've worked all summer for this. It's a statement win."
Wright rushed for another touchdown in the second half, then quarterback Jack Hogan rushed in a 36-yard touchdown run and later found Wright for 75 yards to close the game.
"He can run and catch and make people miss. He's a phenomenal athlete," Ramsey said.
All Romine could do was remove his visor and tip it up into the Tuscola sky after Wright's performance.
Wright ran behind a St. Teresa offensive line of Connor Kernaghan, Seth Gillespey, Conor Reynolds, Jackson Hogan and Evan Smith, which moved a stout but shorthanded Tuscola defensive front.
The Warriors were without Brayden VonLanken with an injury and Caden Cradel, who was ejected from last week's game against Central A&M.
Even on the field, it was hard for some players to not find themselves stepping back and watching the blur of a white No. 9 jersey streaking down the field.
"Every now and then I catch myself being a spectator watching him run," Rodgers said. "Every play to me, the 1-yard play or the 100-yard play, he's a heck of an athlete."
This is Romine's fourth season at the helm of the Warriors. It took until the fourth week of the fourth year for Romine to suffer his first regular-season loss.
He had been 30-0 in the regular season before Friday's game.
"Let's get this clear, it's not my first loss, it's all of those kids' wins in the past," Romine said. "I'll take the loss, but it's the kids' wins. You can put the loss right on my shoulders. We didn't get it done."
Three years after setting his mark to beat the Warriors, Wright left the field with 2:04 left in the game, patted his chest and pointed to the sky with the Tuscola water tower looming over his head.
"We see this in practice every day," Ramsey said. "We were waiting for a real breakout game from him."
---
PHOTOS: St. Teresa wins key CIC game against Tuscola
Wright_Jacardia 2 9.14.18.jpg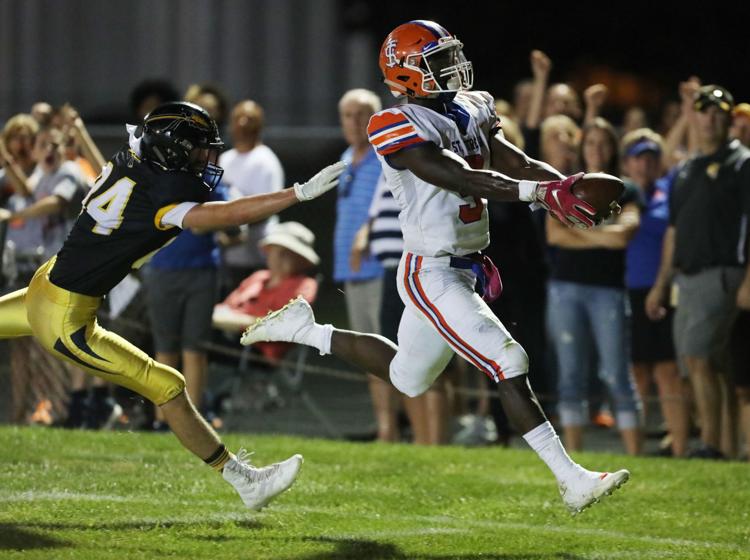 Hogan_Jack 9.14.18.jpg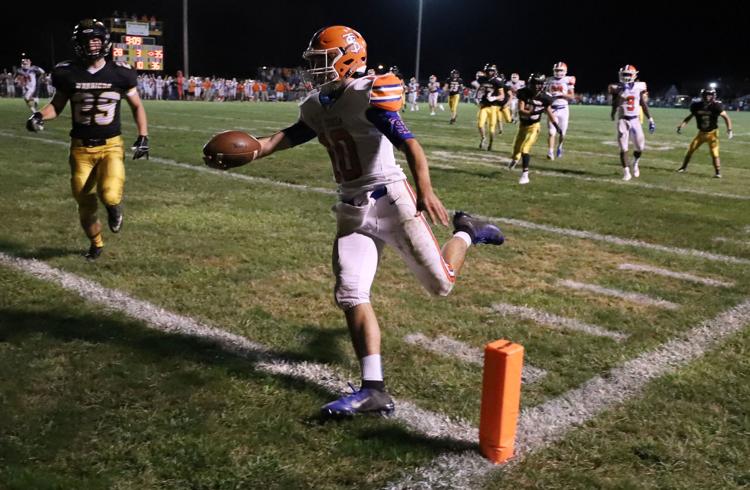 Fitzpatrick_Austin 9.14.18.jpg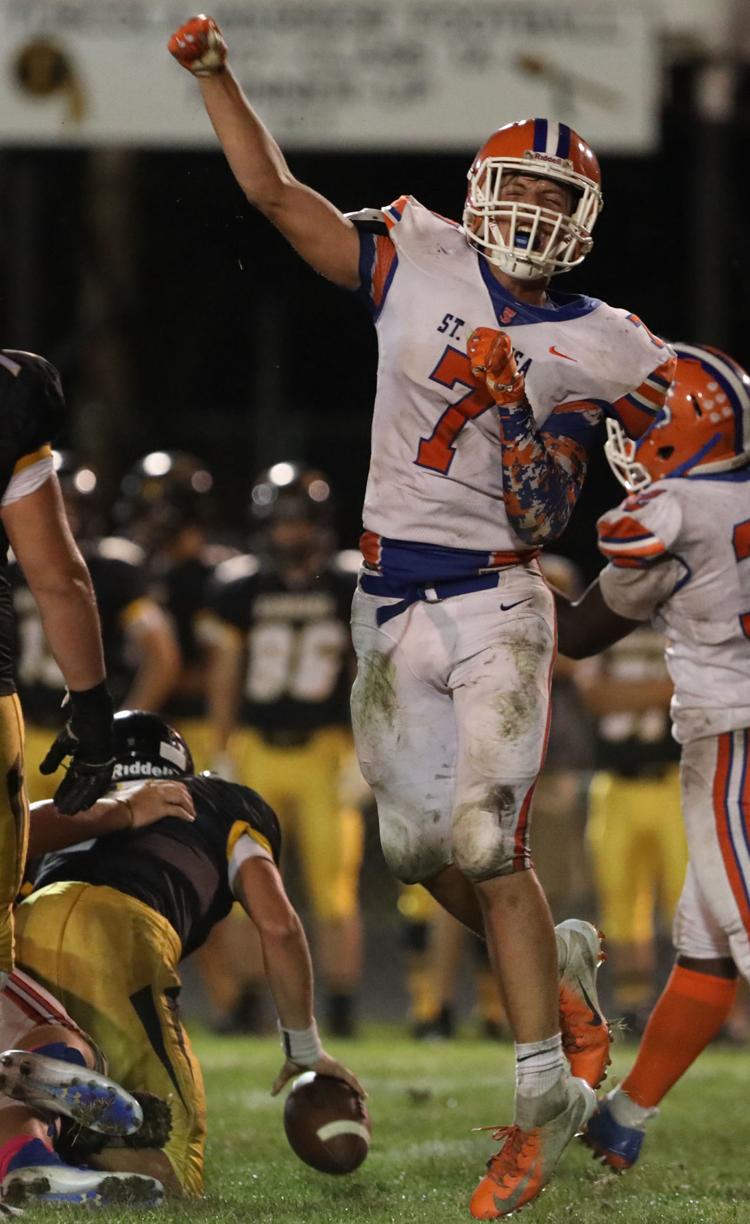 Wright_Jacardia 1 9.14.18.jpg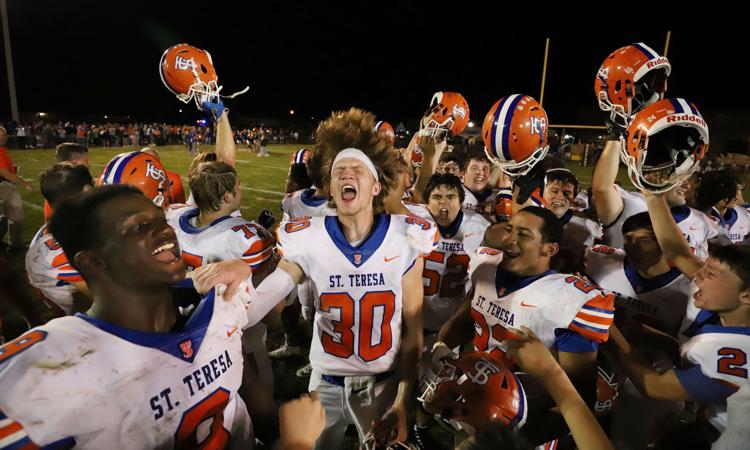 Dixon_Ben 9.14.18.jpg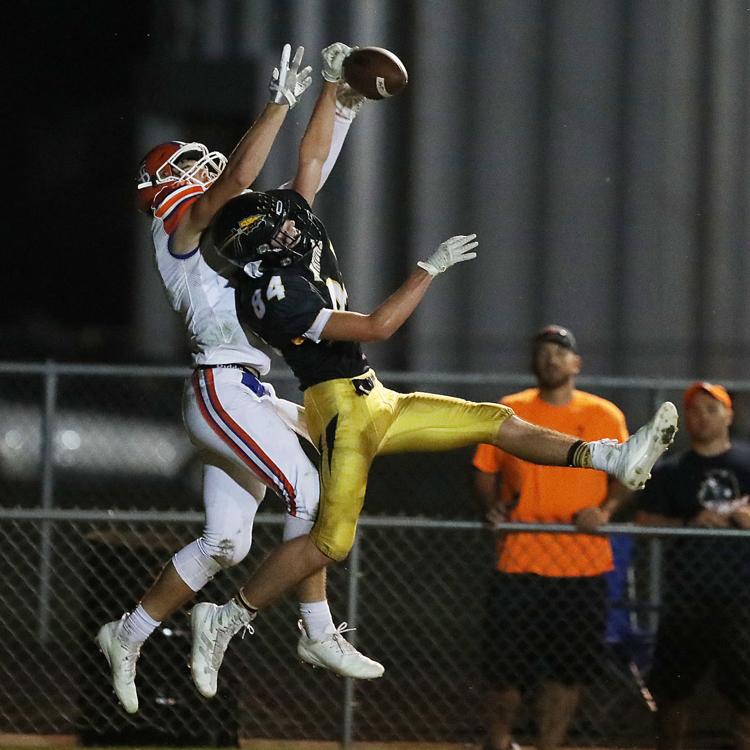 St Teresa vs Tuscola football 1 9.15.18.jpg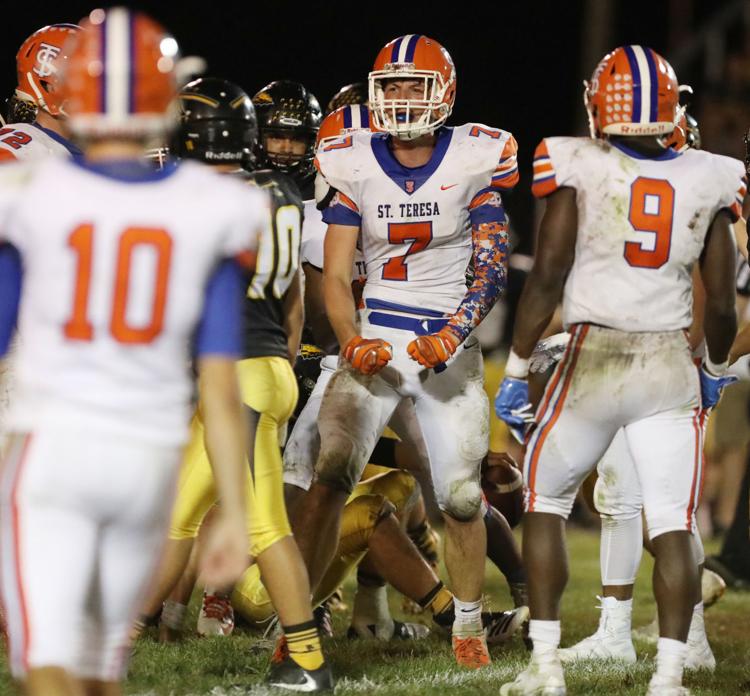 St Teresa vs Tuscola football 2 9.15.18.jpg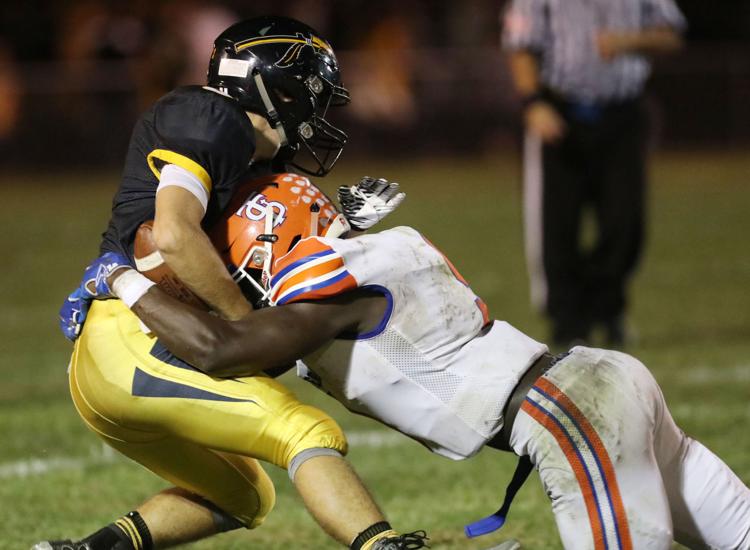 St Teresa vs Tuscola football 3 9.15.18.jpg
St Teresa vs Tuscola football 4 9.15.18.jpg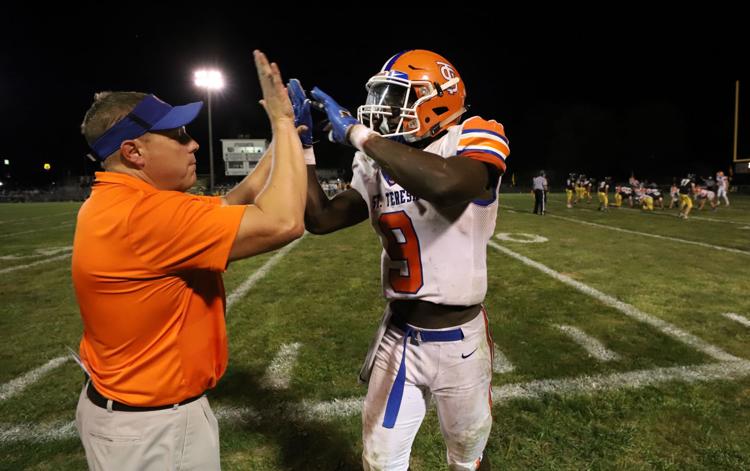 St Teresa vs Tuscola football 5 9.15.18.jpg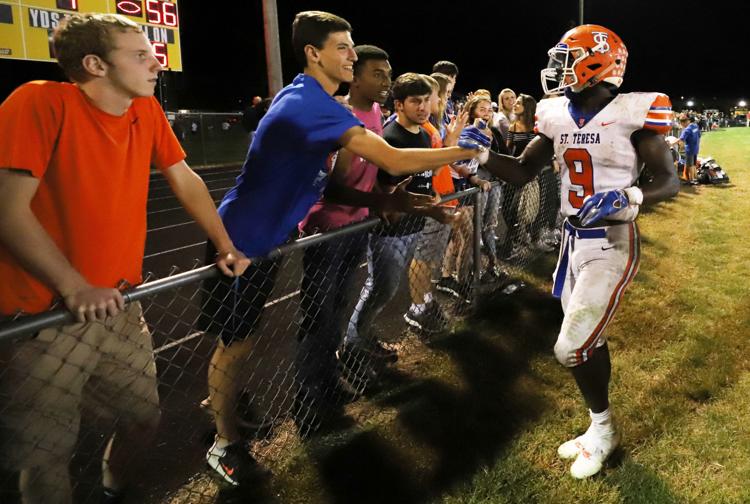 St Teresa vs Tuscola football 6 9.15.18.jpg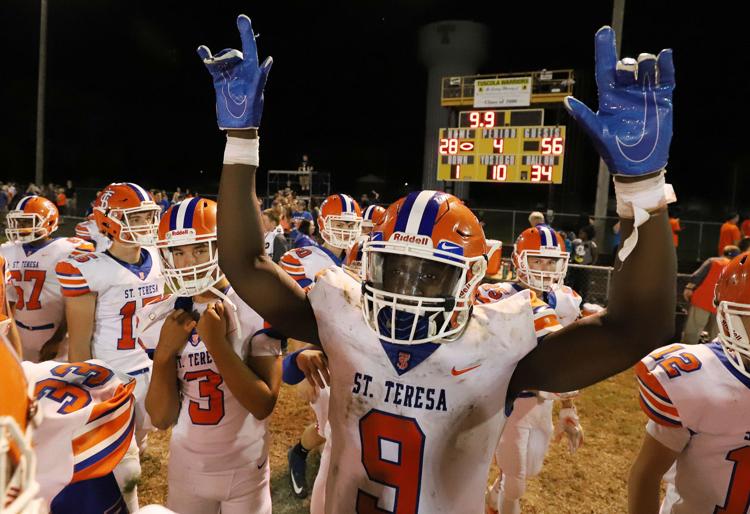 St Teresa vs Tuscola football 7 9.15.18.jpg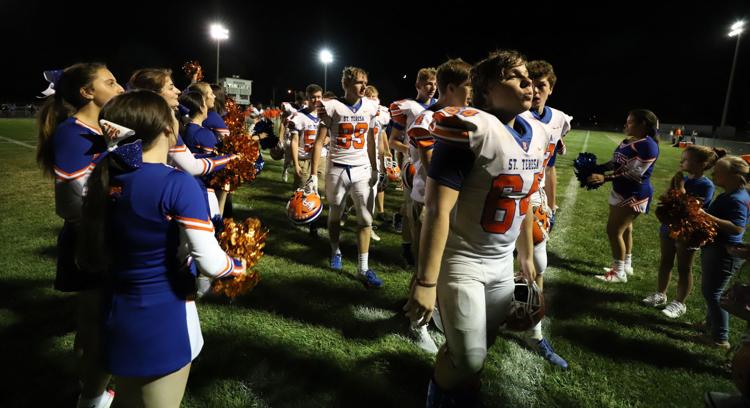 St Teresa vs Tuscola football 8 9.15.18.jpg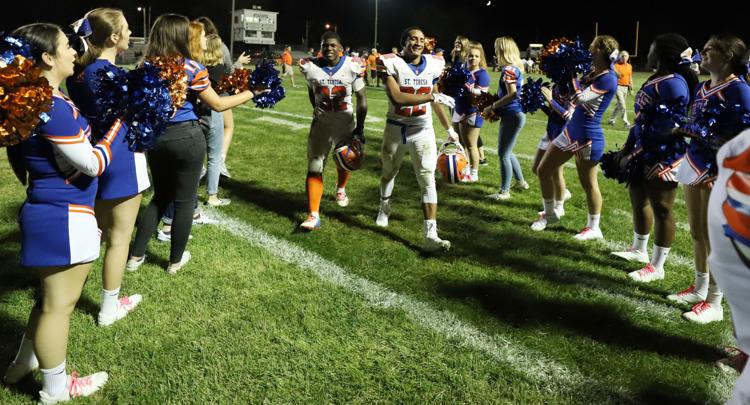 St Teresa vs Tuscola football 9 9.15.18.jpg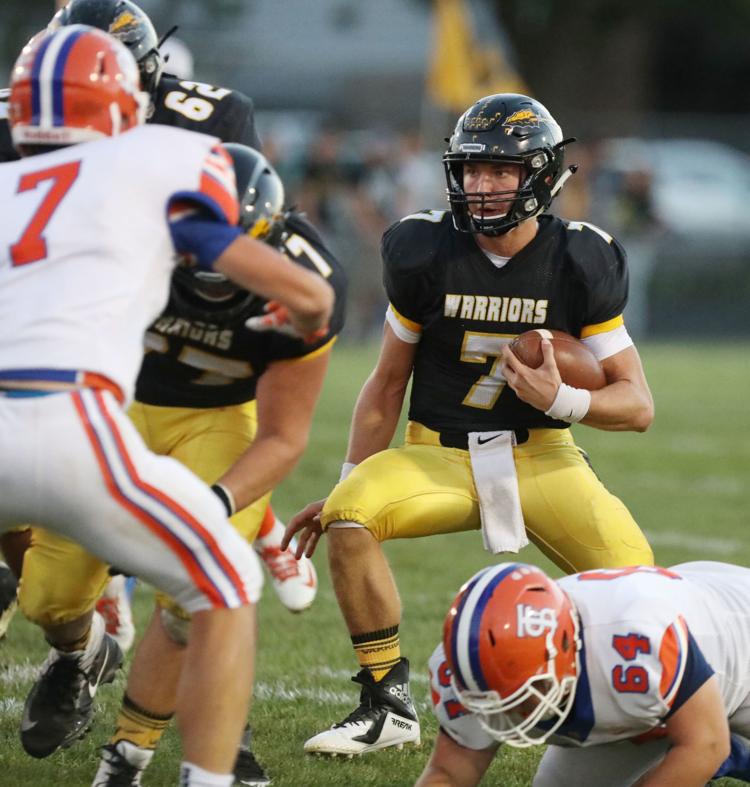 St Teresa vs Tuscola football 10 9.15.18.jpg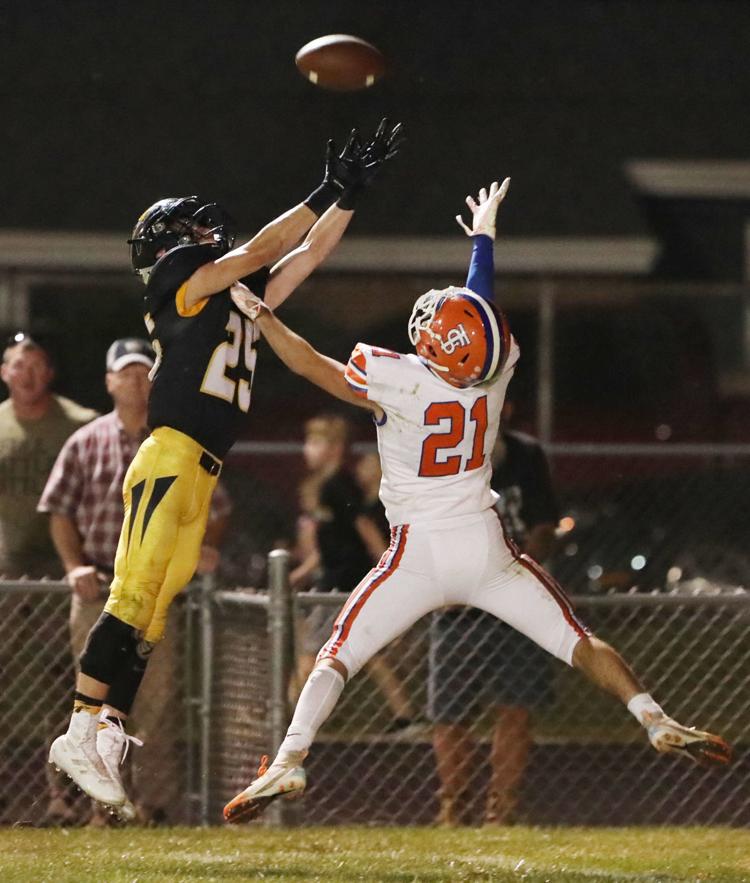 St Teresa vs Tuscola football 11 9.15.18.jpg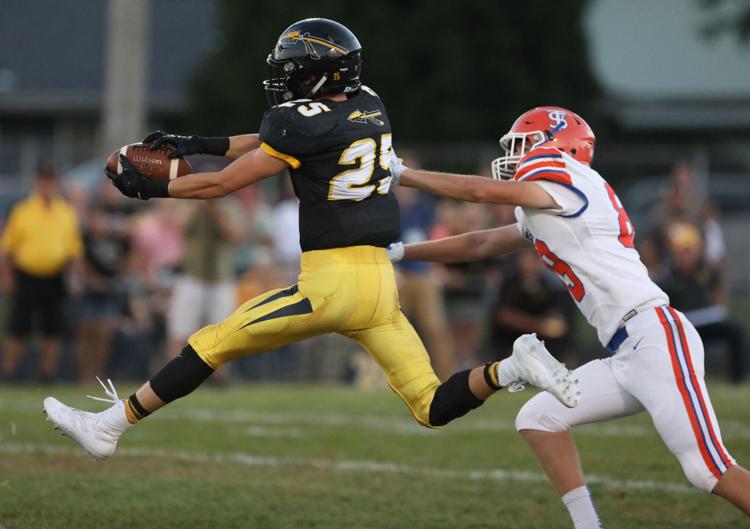 St Teresa vs Tuscola football 12 9.15.18.jpg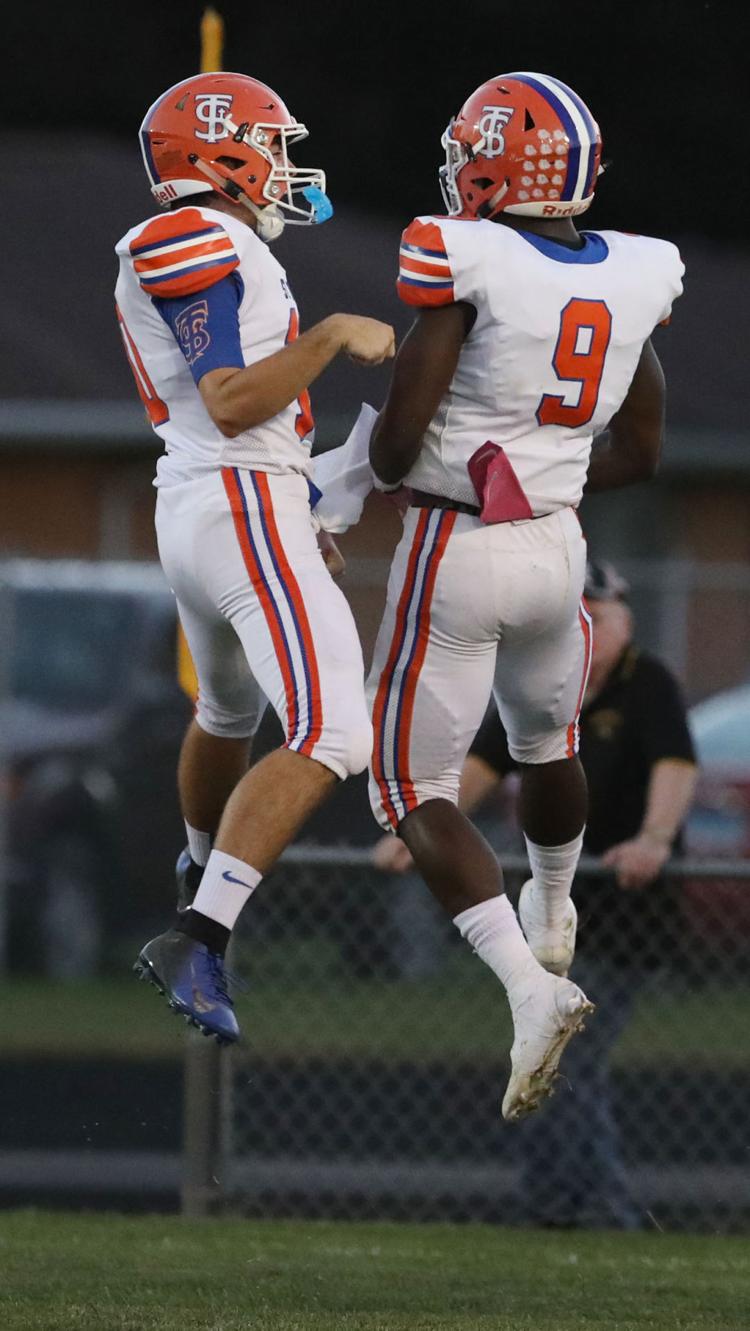 St Teresa vs Tuscola football 13 9.15.18.jpg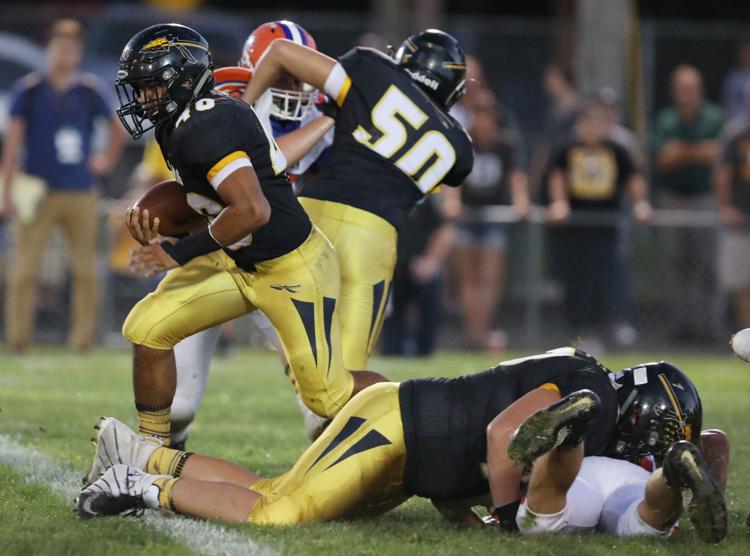 St Teresa vs Tuscola football 14 9.15.18.jpg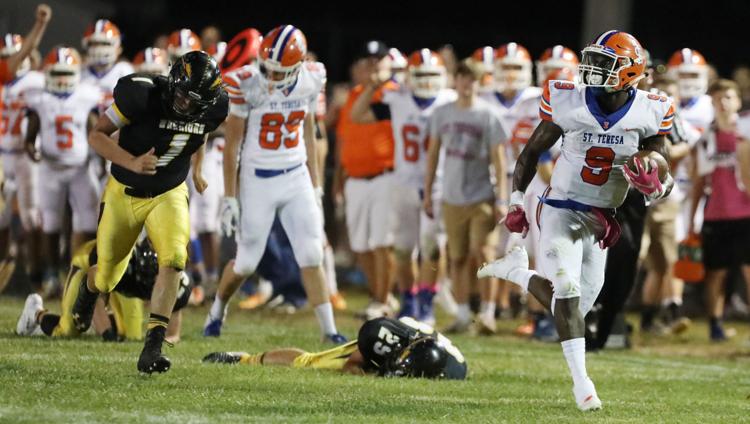 St Teresa vs Tuscola football 15 9.15.18.jpg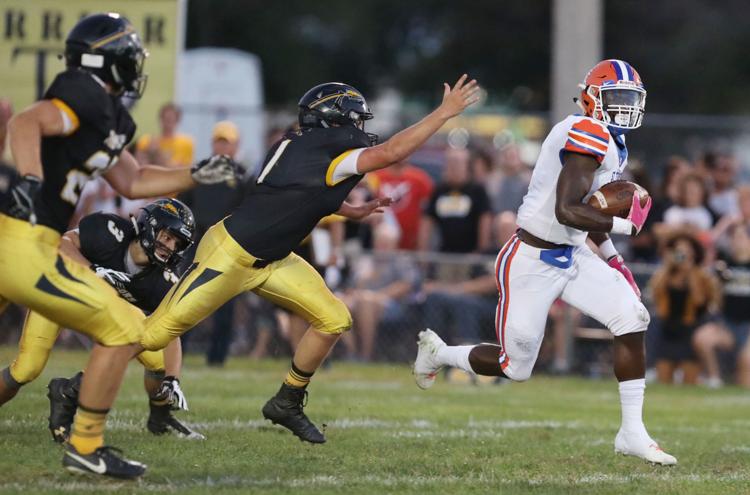 St Teresa vs Tuscola football 16 9.15.18.jpg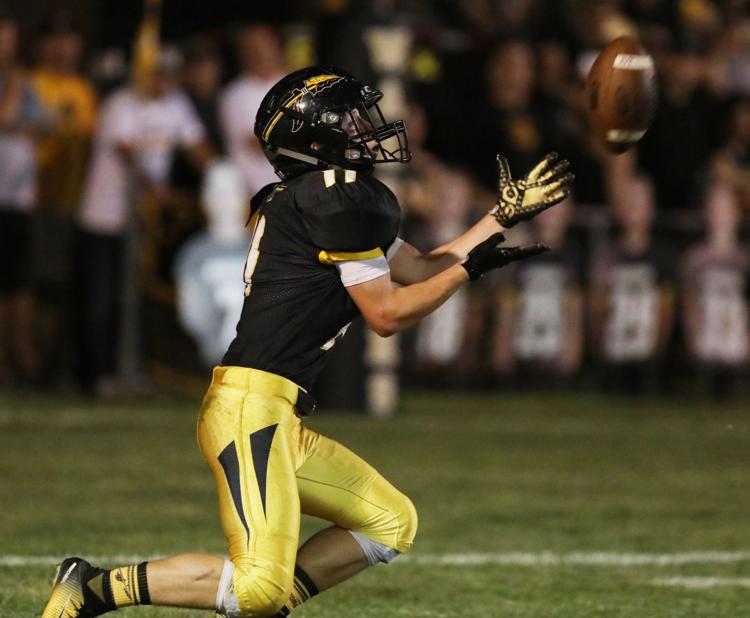 St Teresa vs Tuscola football 17 9.15.18.jpg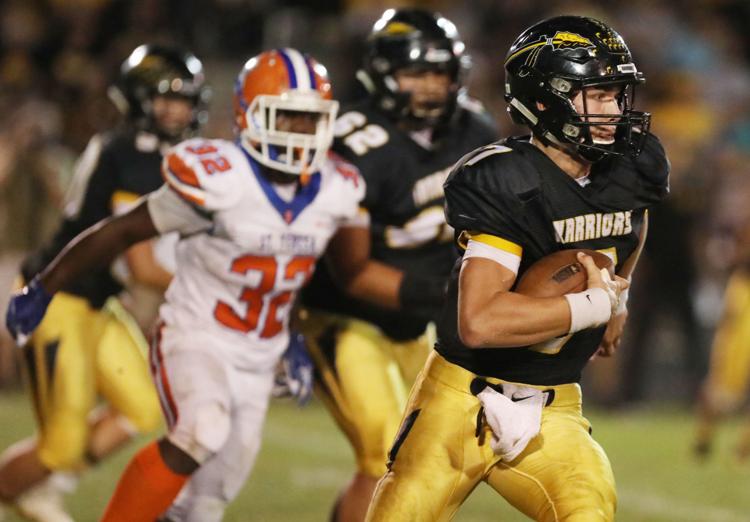 St Teresa vs Tuscola football 18 9.15.18.jpg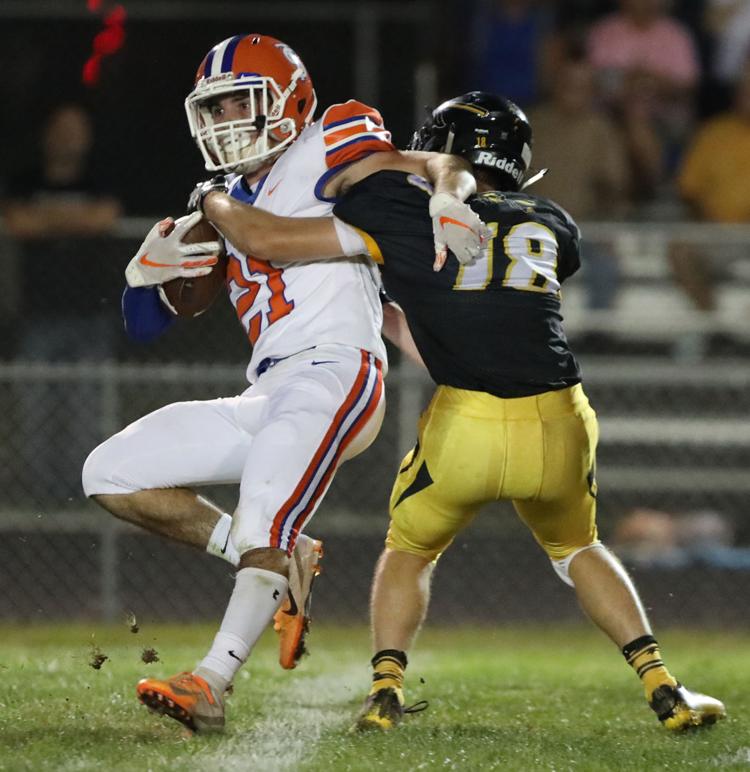 St Teresa vs Tuscola football 19 9.15.18.jpg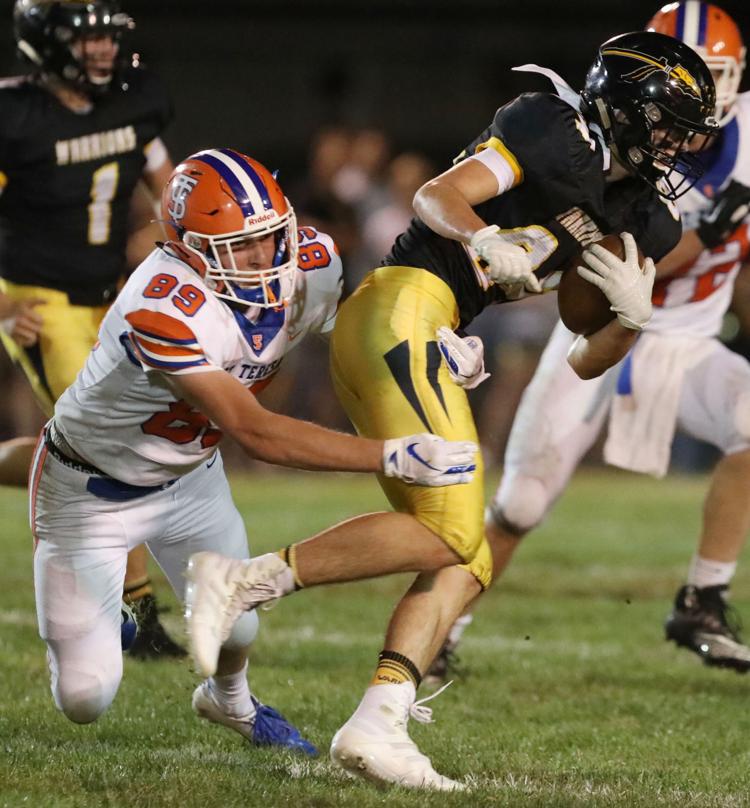 St Teresa vs Tuscola football 20 9.15.18.jpg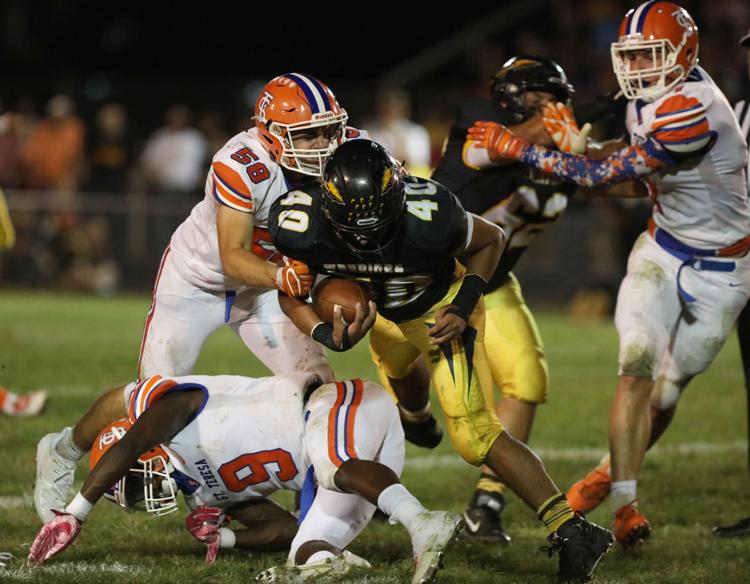 St Teresa vs Tuscola football 21 9.15.18.jpg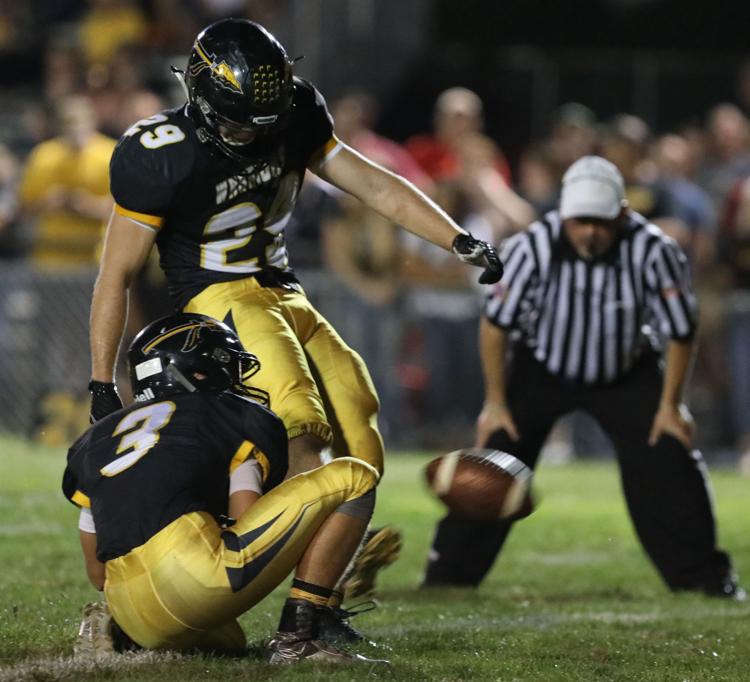 St Teresa vs Tuscola football 22 9.15.18.jpg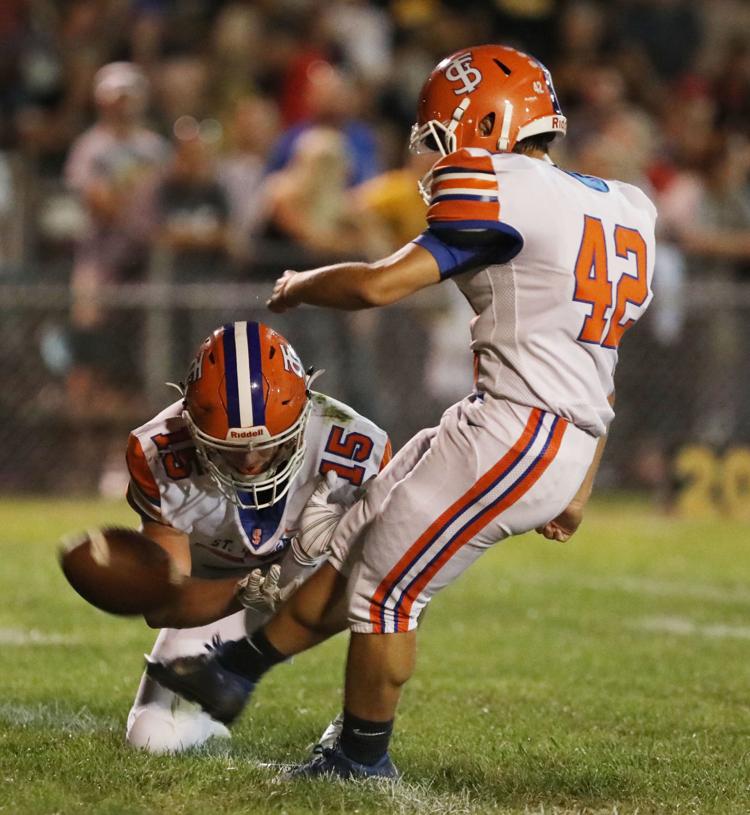 St Teresa vs Tuscola football 23 9.15.18.jpg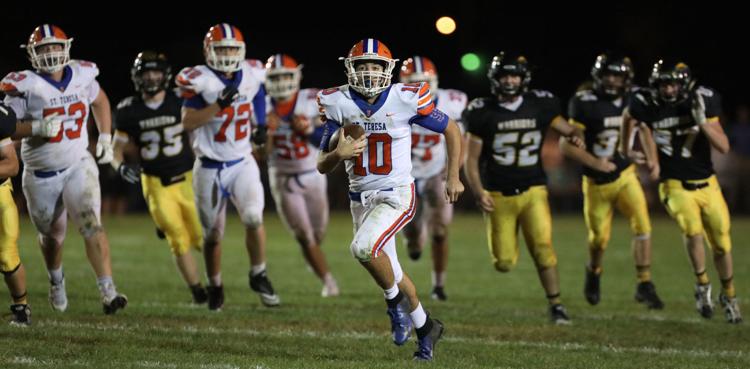 St Teresa vs Tuscola football 24 9.15.18.jpg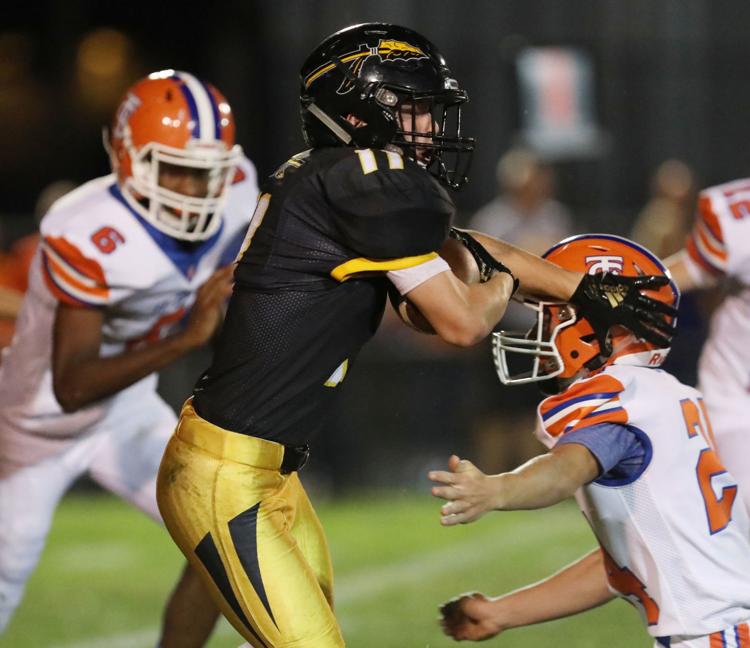 St Teresa vs Tuscola football 25 9.15.18.jpg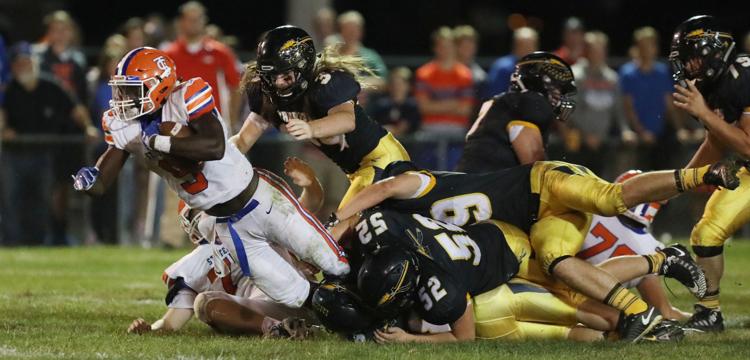 St Teresa vs Tuscola football 26 9.15.18.jpg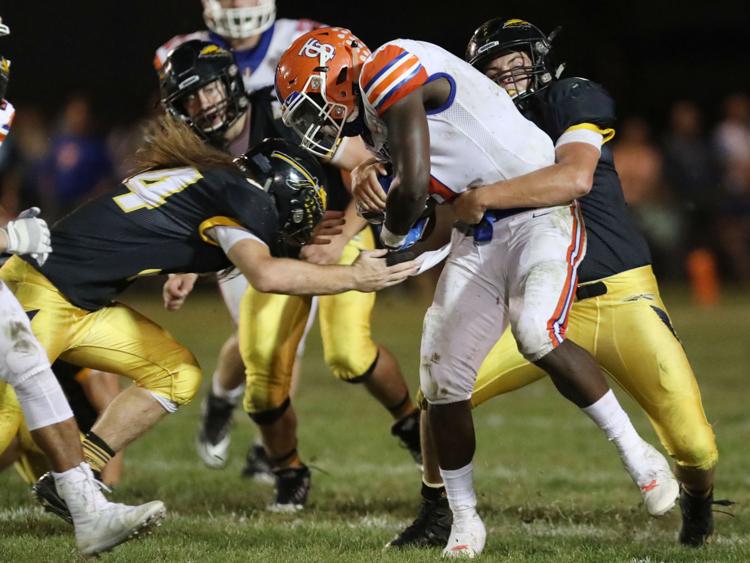 St Teresa vs Tuscola football 27 9.15.18.jpg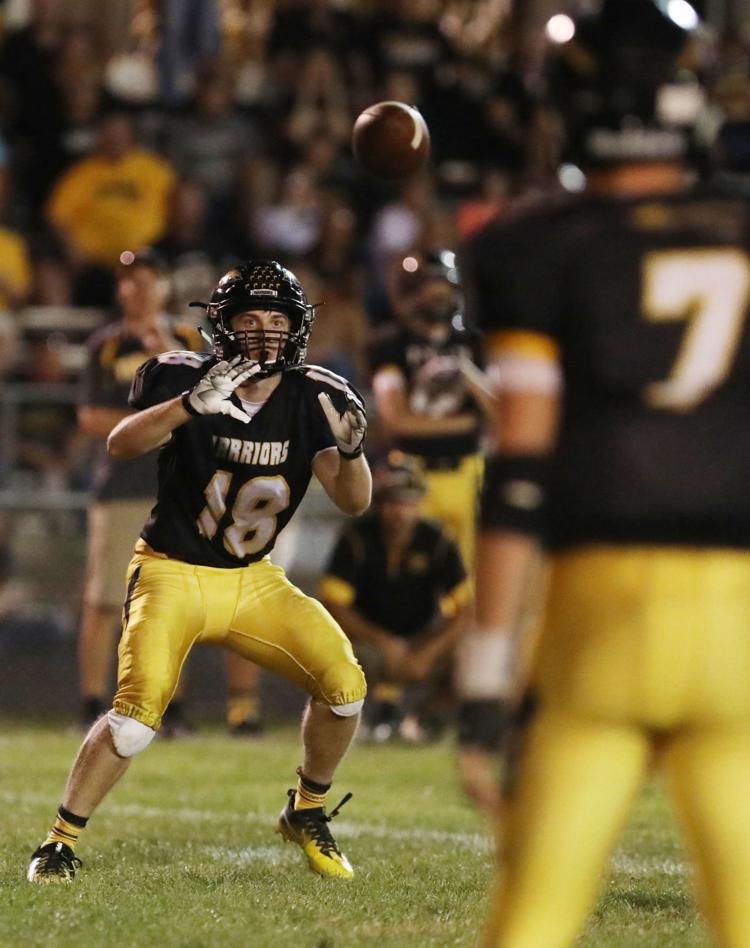 St Teresa vs Tuscola football 28 9.15.18.jpg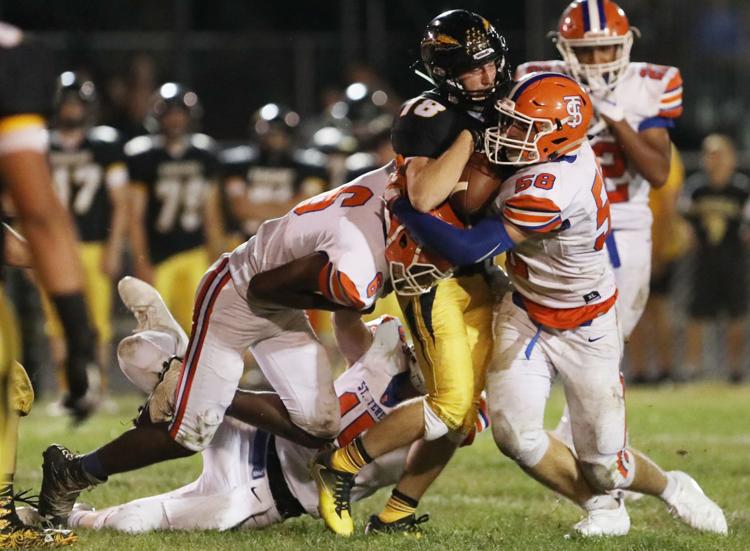 St Teresa vs Tuscola football 29 9.15.18.jpg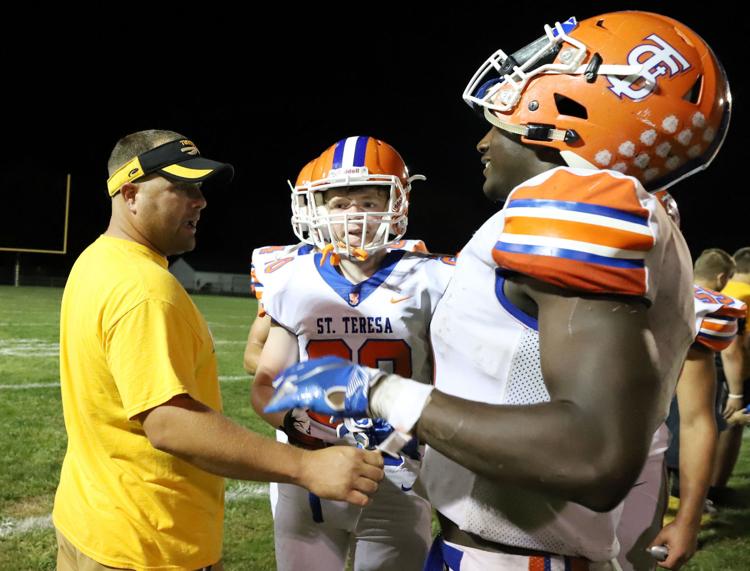 St Teresa vs Tuscola football 30 9.15.18.jpg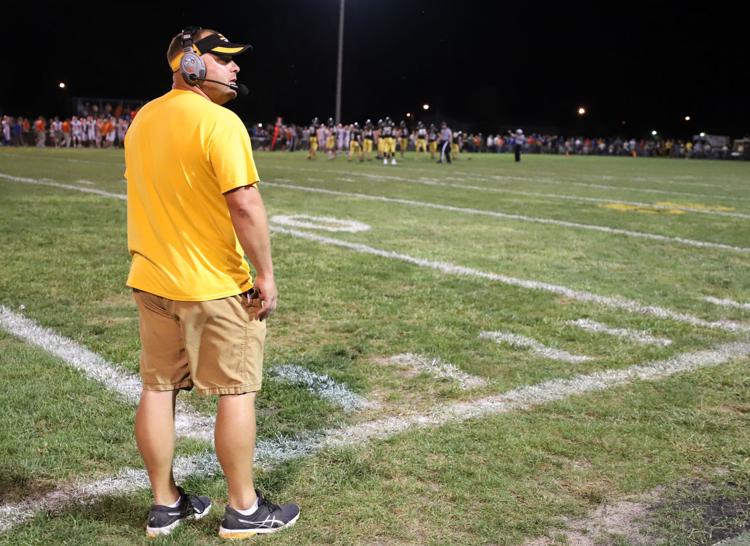 St Teresa vs Tuscola football 31 9.15.18.jpg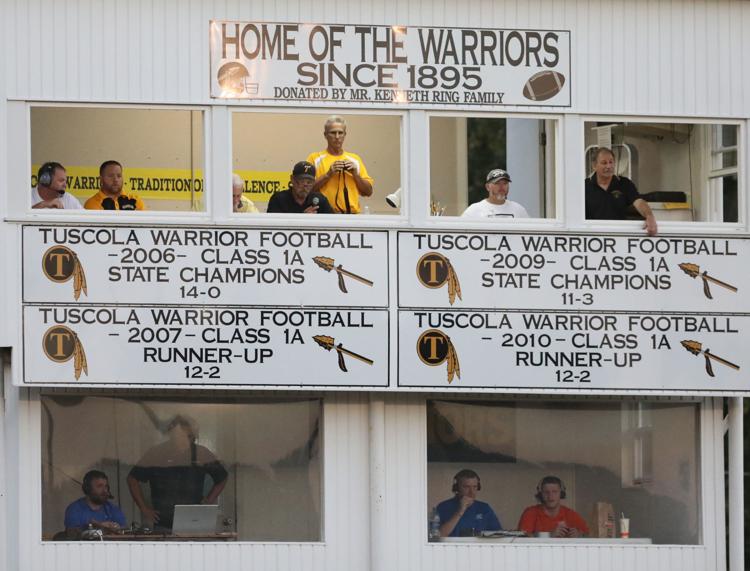 St Teresa vs Tuscola football 32 9.15.18.jpg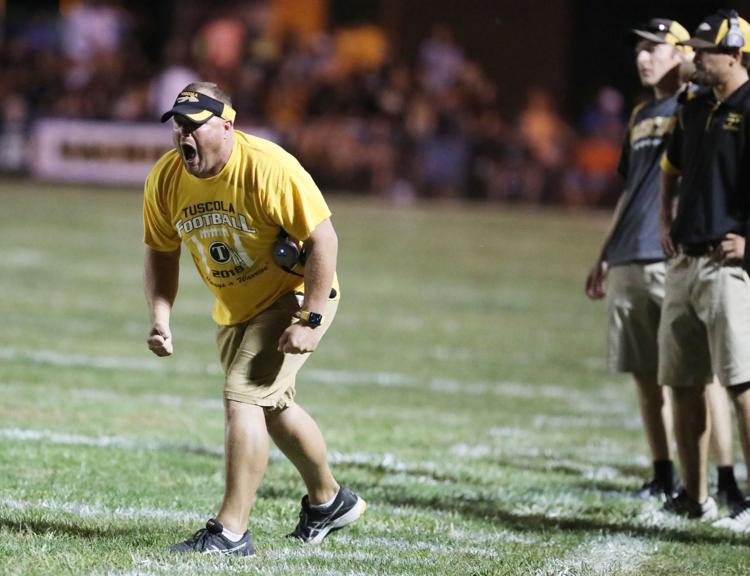 St Teresa vs Tuscola football 33 9.15.18.jpg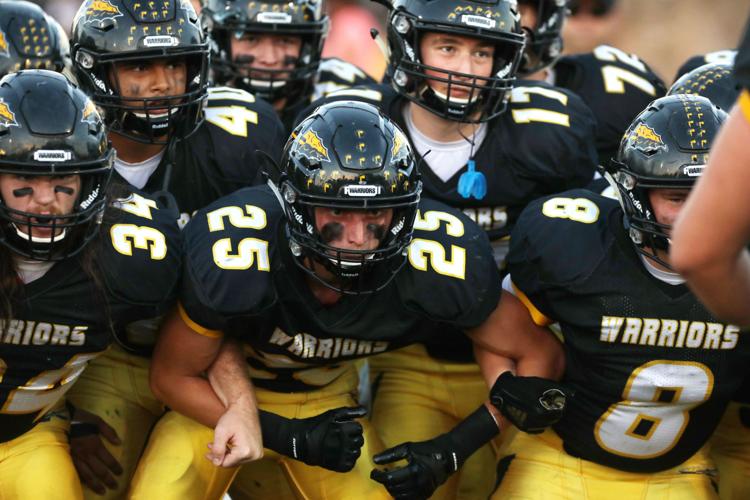 St Teresa vs Tuscola football 34 9.15.18.jpg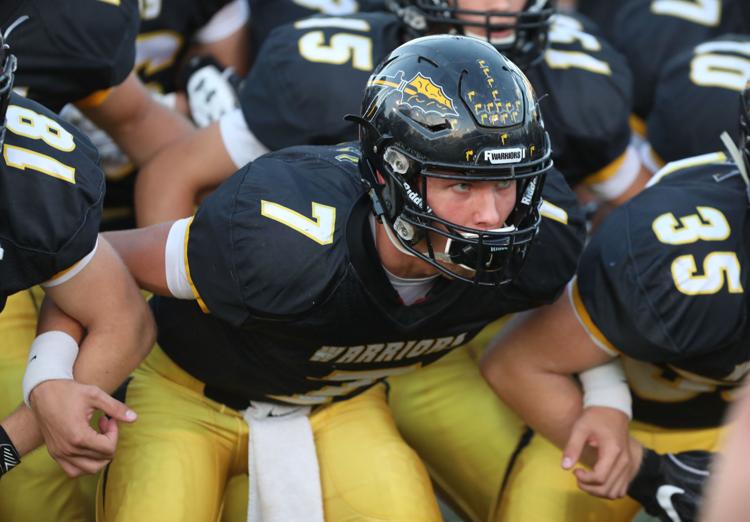 St Teresa vs Tuscola football 35 9.15.18.jpg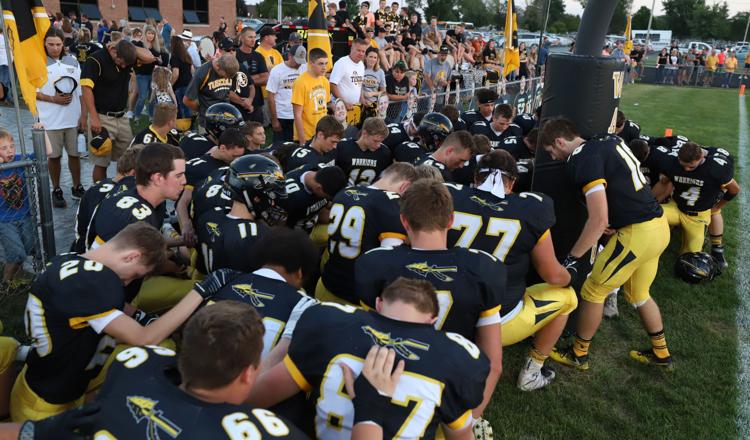 FBP St Teresa vs Tuscola football 1 9.15.18.jpg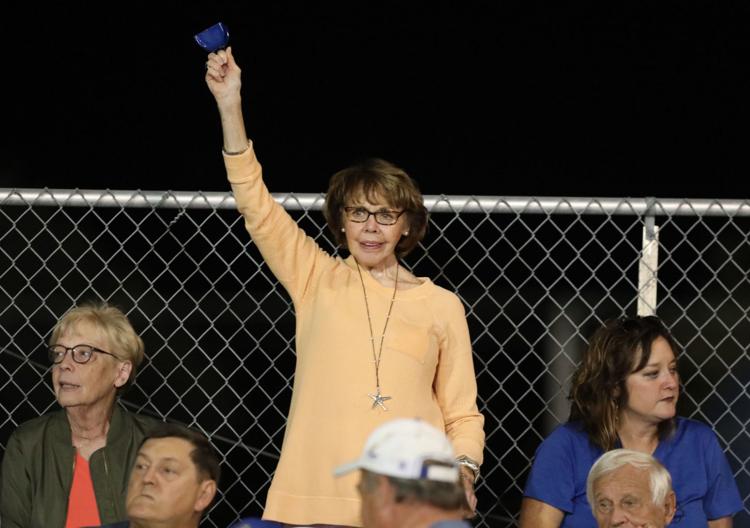 FBP St Teresa vs Tuscola football 2 9.15.18.jpg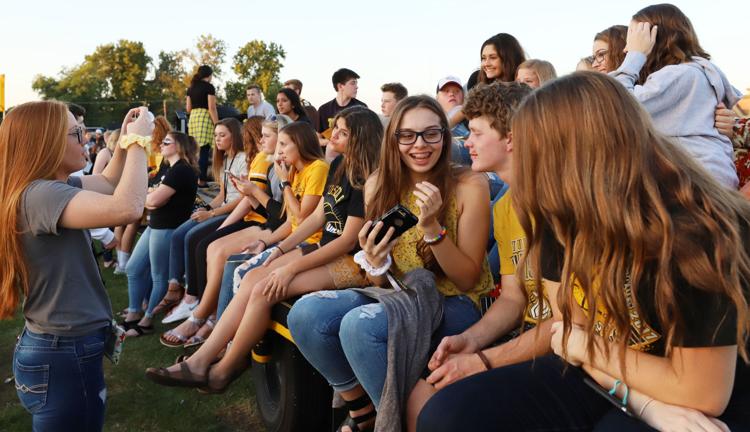 FBP St Teresa vs Tuscola football 3 9.15.18.jpg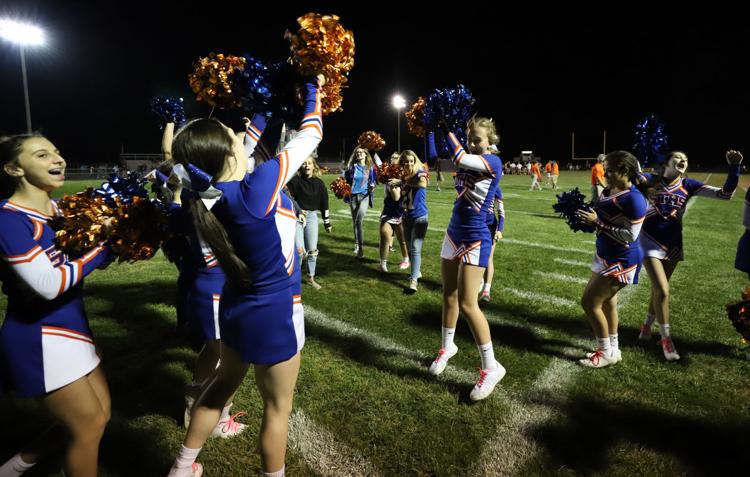 FBP St Teresa vs Tuscola football 4 9.15.18.jpg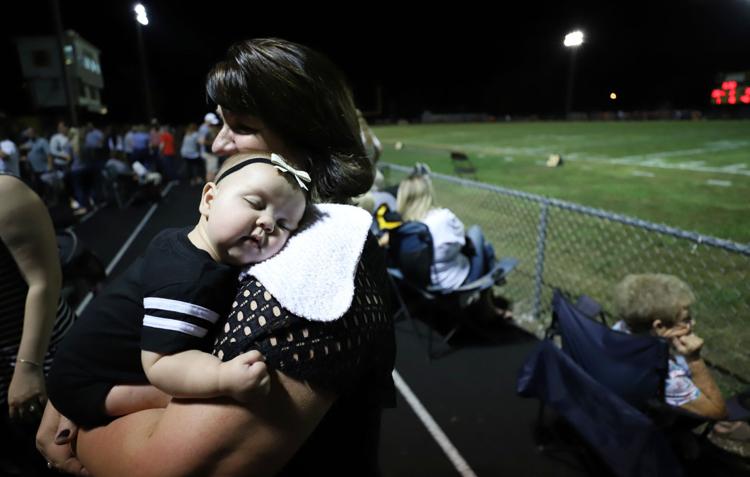 FBP St Teresa vs Tuscola football 5 9.15.18.jpg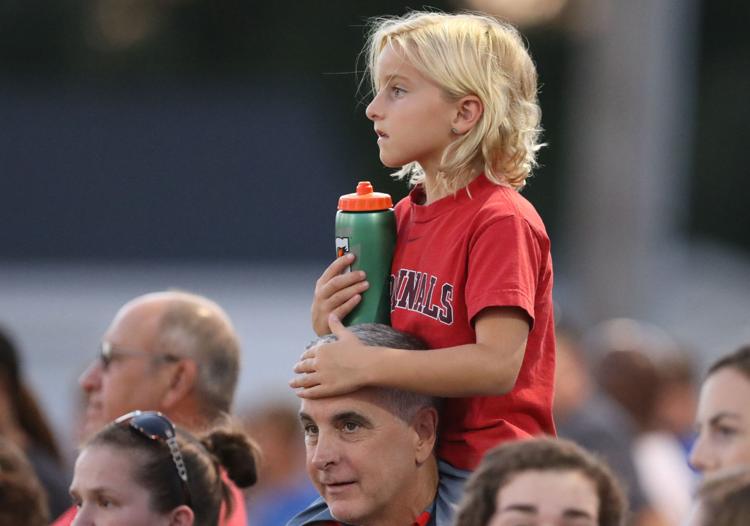 FBP St Teresa vs Tuscola football 6 9.15.18.jpg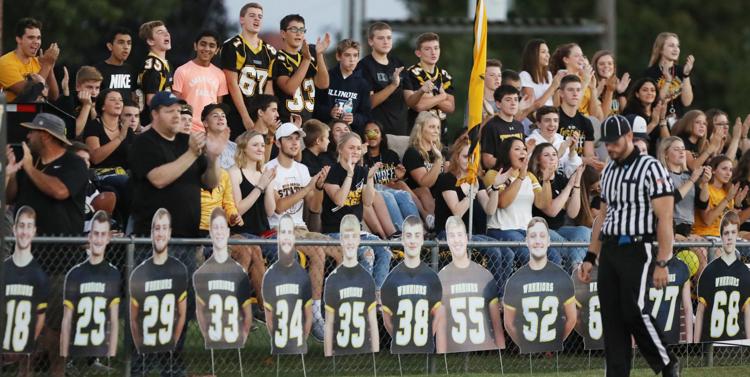 FBP St Teresa vs Tuscola football 7 9.15.18.jpg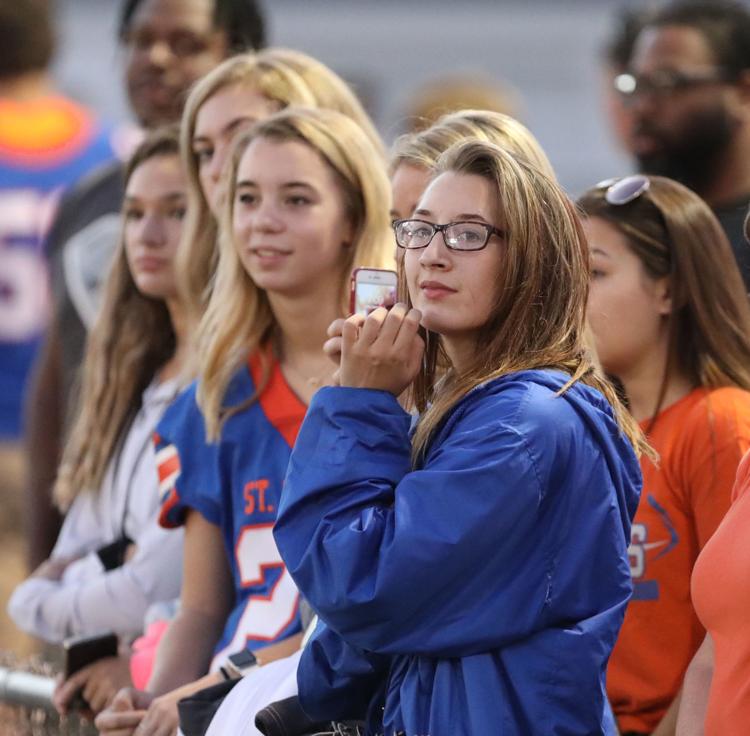 FBP St Teresa vs Tuscola football 8 9.15.18.jpg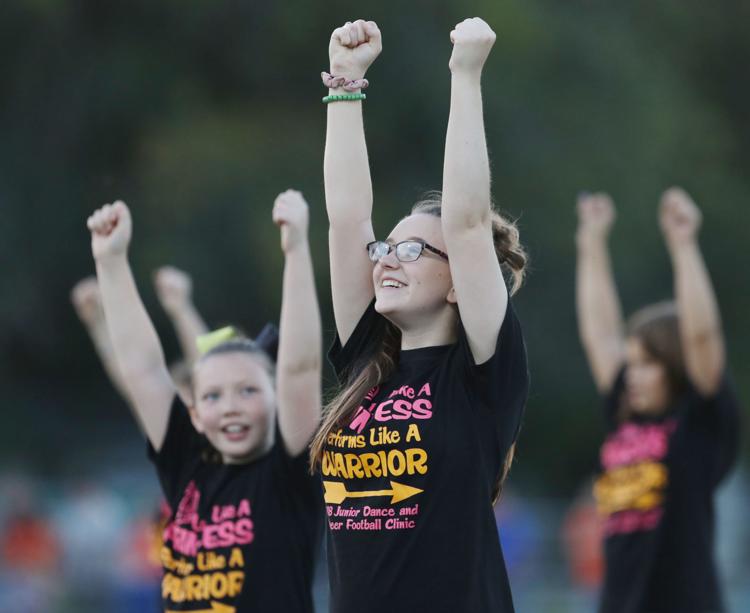 FBP St Teresa vs Tuscola football 9 9.15.18.jpg
FBP St Teresa vs Tuscola football 10 9.15.18.jpg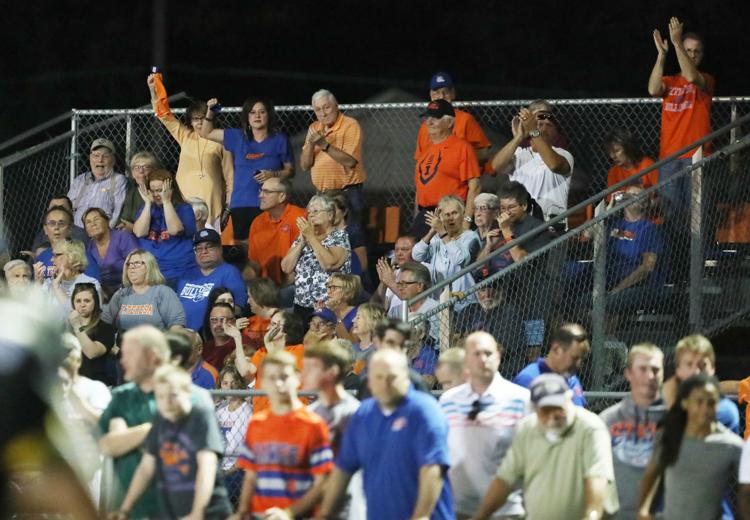 FBP St Teresa vs Tuscola football 11 9.15.18.jpg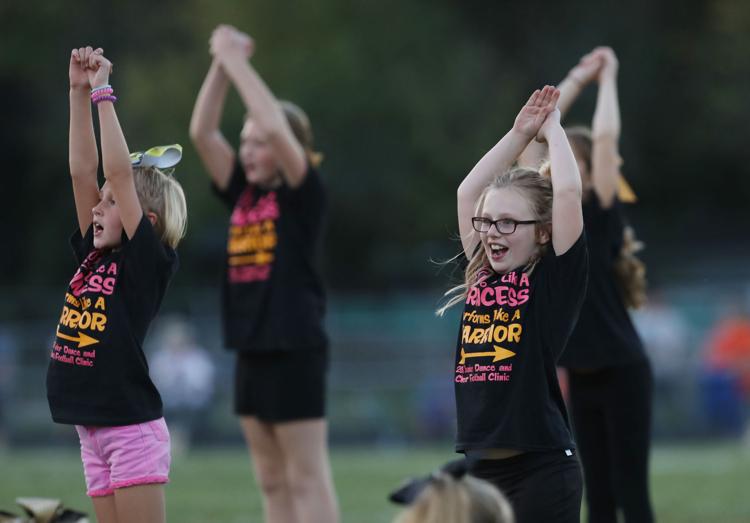 FBP St Teresa vs Tuscola football 13 9.15.18.jpg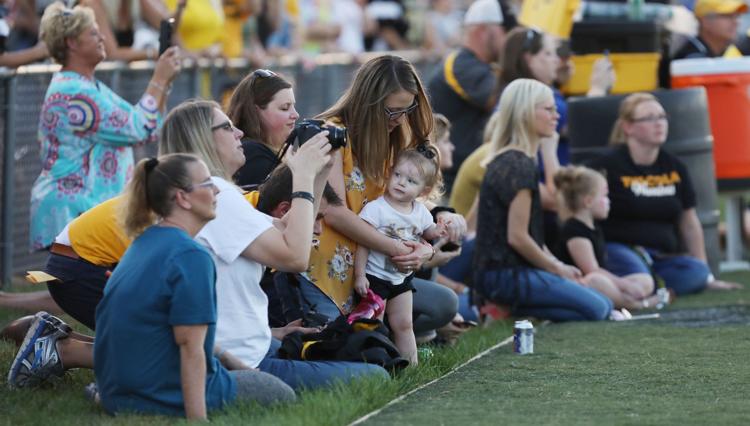 FBP St Teresa vs Tuscola football 14 9.15.18.jpg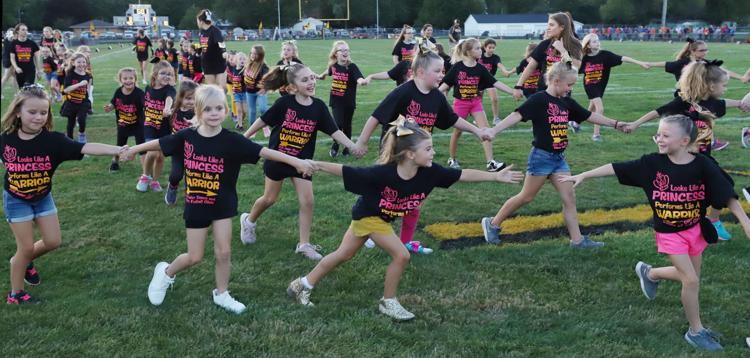 FBP St Teresa vs Tuscola football 15 9.15.18.jpg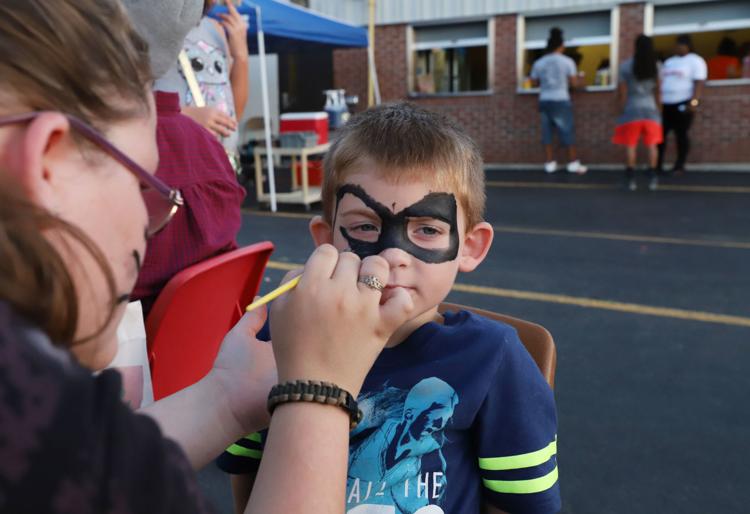 FBP St Teresa vs Tuscola football 16 9.15.18.jpg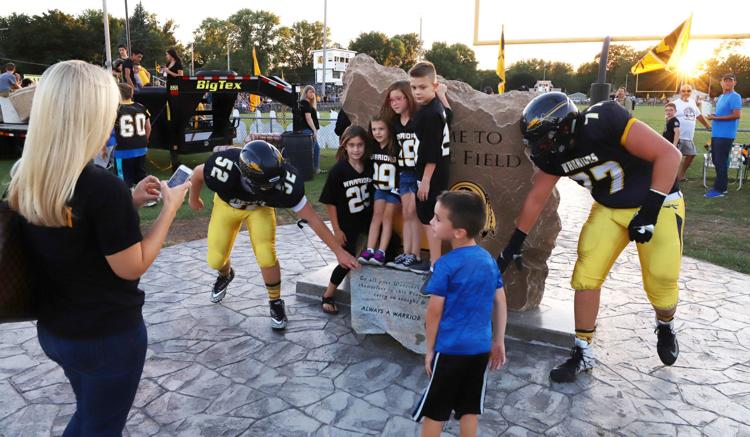 FBP St Teresa vs Tuscola football 17 9.15.18.jpg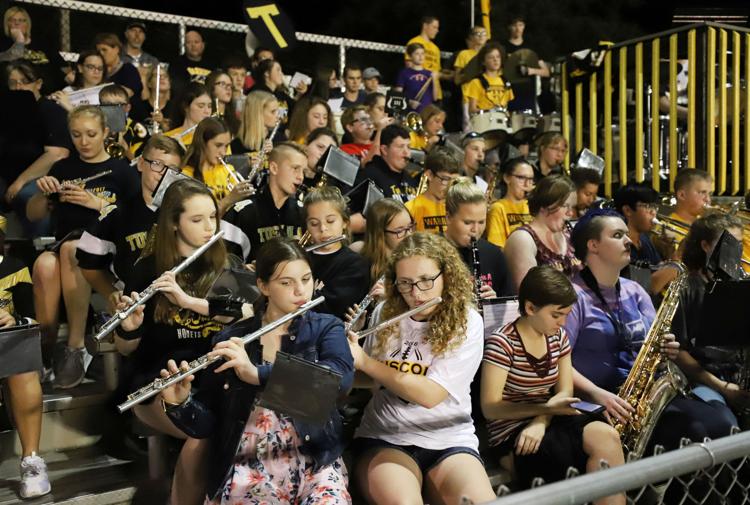 FBP St Teresa vs Tuscola football 18 9.15.18.jpg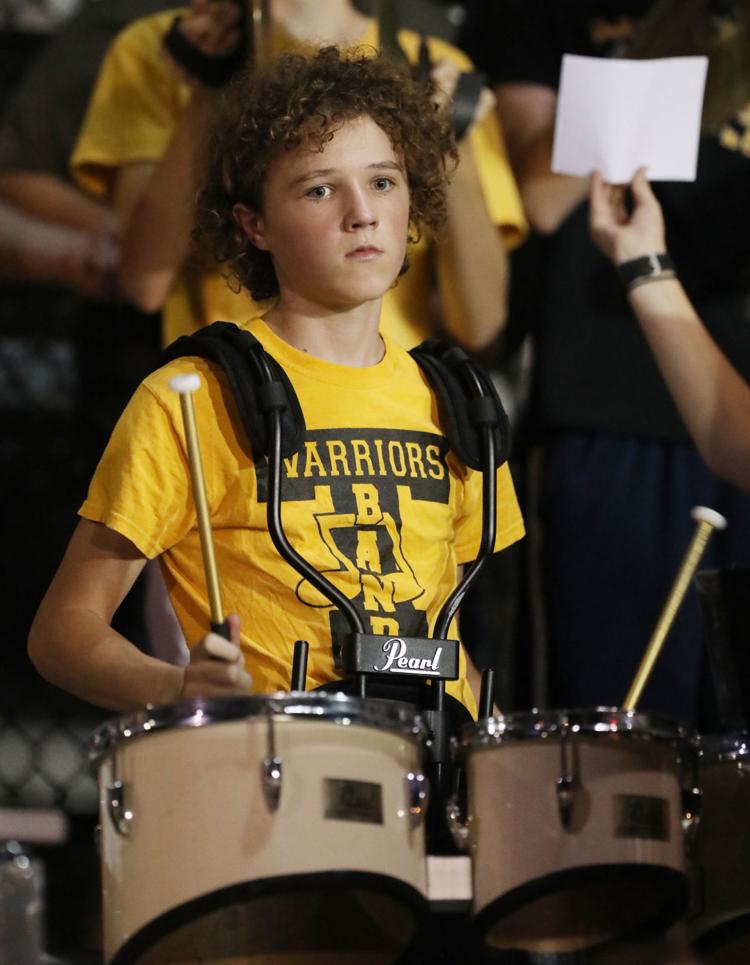 FBP St Teresa vs Tuscola football 19 9.15.18.jpg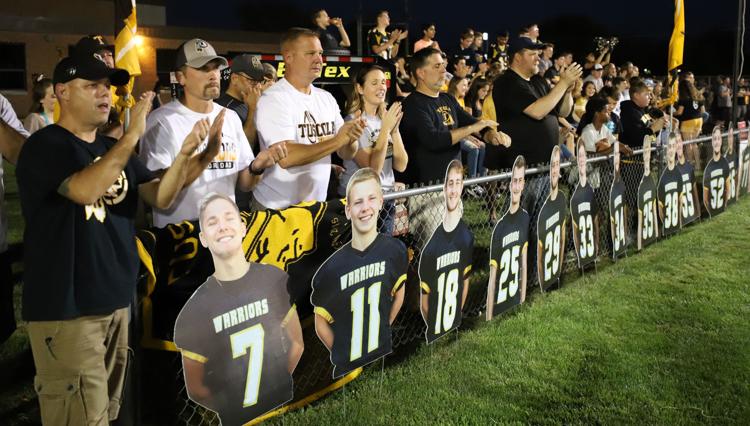 FBP St Teresa vs Tuscola football 20 9.15.18.jpg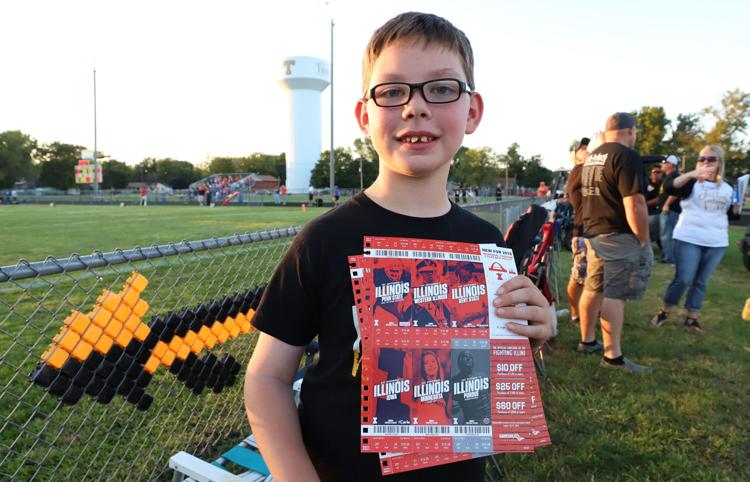 FBP St Teresa vs Tuscola football 28 9.15.18.jpg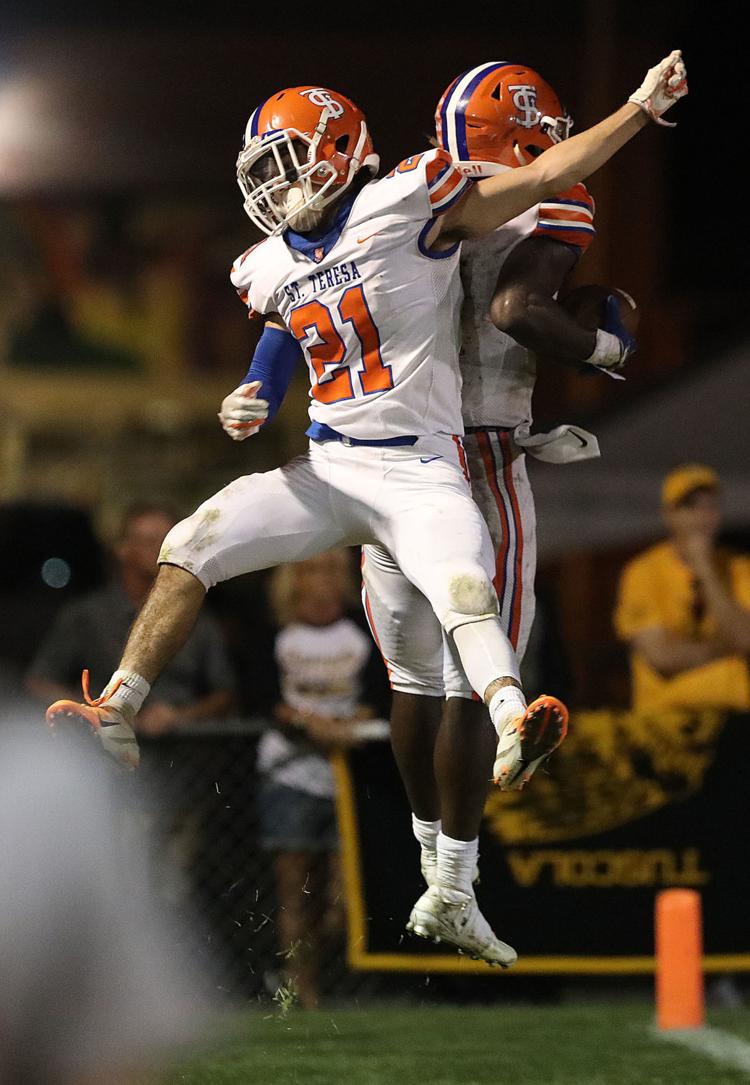 FBP St Teresa vs Tuscola football 31 9.15.18.jpg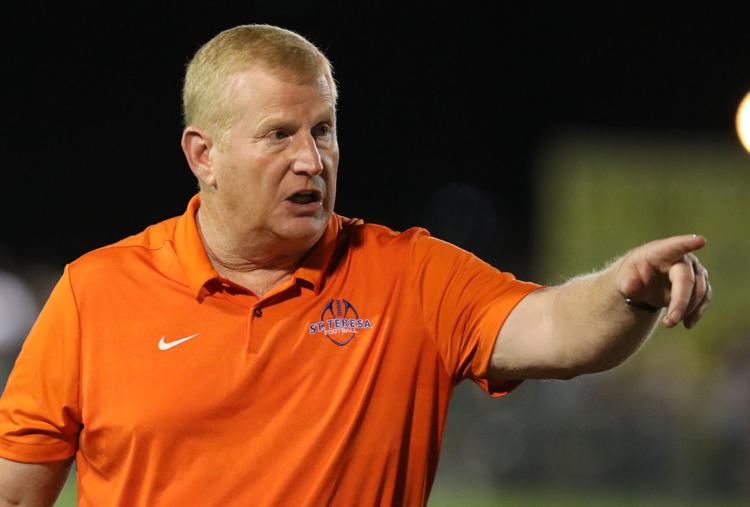 FBP St Teresa vs Tuscola football 33 9.15.18.jpg