MOUNT ZION — As a wide receiver, running over the middle takes some guts. 
The player is unprotected, and if they're are able to make the catch, multiple defenders can be on them in a second. 
But no matter the risks, it is Mount Zion receiver Drew London's favorite play.
"That's my favorite play. It's just a good play to run. No one wants to get hit hard, but its my favorite. I love that play," London said.  
London dragged some defenders along with him over the last 10 yards of the catch for his second touchdown of the game. 
"As soon as I caught it and I broke the first tackle, I knew I was getting in. It was a really good play and a really great throw," he said. 
Mount Zion (6-0) coach Patrick Etherton puts a lot of faith in London's hands, both offensively and defensively. 
"Drew is a heck of a football player and a big physical kid. For us defensively, we try to put him in spots to make plays and he has," he said. "We have some certain things that we do and we send him across the middle and he's 6-4 and 215 pounds. He's got great hands and so for us that is pretty scary, when you've got a kid like that with some of the best ball skills I have ever seen."
As challenging as London's over-the-middle catch was, his first touchdown from 35-yards out from Summers in the second quarter showed off his receiving skills even more. Summers threw it sky-high to get it over London's defender and just inside the sidelines. 
"The way their coverage was he had to throw it deep enough to avoid the corner, but put it far enough on the outside, so it was up there awhile," Etherton said. "It was a perfectly thrown ball and the catch Drew made was unbelievable, and I don't think people realize how hard a catch like that is when it is high and over your shoulder." 
You have free articles remaining.
London had no doubt he was coming down with it when it left Summers' hand.
"It was like the highest ball I've ever seen in my life. It was a crazy one but as soon as I saw it coming I knew I was going to catch it," London said. "Ashton is a really good quarterback and this year he has really matured and he's ready for anything now."
To cap off an impressive night, London also came down with an interception that stifled a building Taylorville drive in the fourth quarter. It is easy to overlook the Braves' defense with offensive studs like Summers and running back Sage Davis, who had 286 rushing yards and two touchdowns against Taylorville, but they have held their previous three opponents to three combined touchdowns and the 5-1 Tornadoes to two. 
"On that, the pass got deflected by the corner and I just came down with it," London said. "I think we have matured a lot since last season. We returned a lot of guys and I think people know we have a good defense.
"(Sage) is the key performer for our team. Without Sage, we wouldn't have a team. He's kind of irreplaceable. He sets a good example in the weight room, getting everybody to lift and he's a great guy to have around."
The win puts Mount Zion in the playoffs for the second consecutive year and three out of the four years since Etherton became head coach in 2016. 
"For us, I think the key is that we have gotten better from Week 1 to now. We've been able to throw the ball, we've been able to run the ball and we should be able to continue to do that," Etherton said. "Being 6-0 is great, but that's only great for the next 24 hours and when we get to Monday we have to worry about going 1-0 next week."
---
PHOTOS: Mount Zion defeats Taylorville
Mount Zion Taylorville gallery5 10.04.19.JPG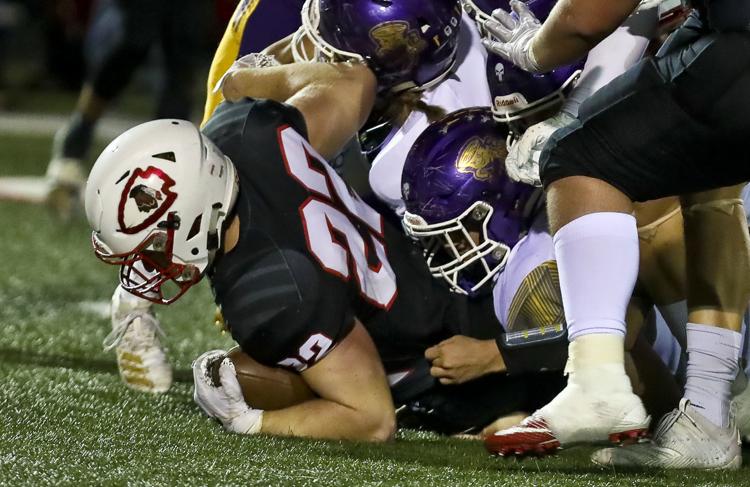 Mount Zion Taylorville gallery6 10.04.19.JPG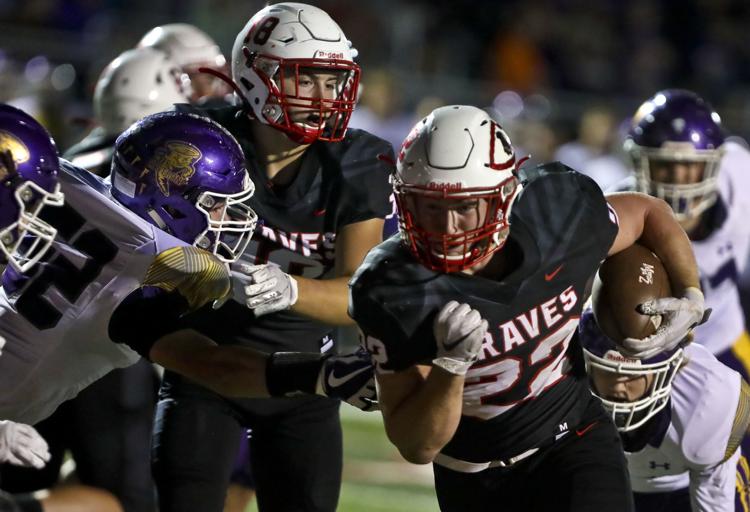 Mount Zion Taylorville gallery7 10.04.19.JPG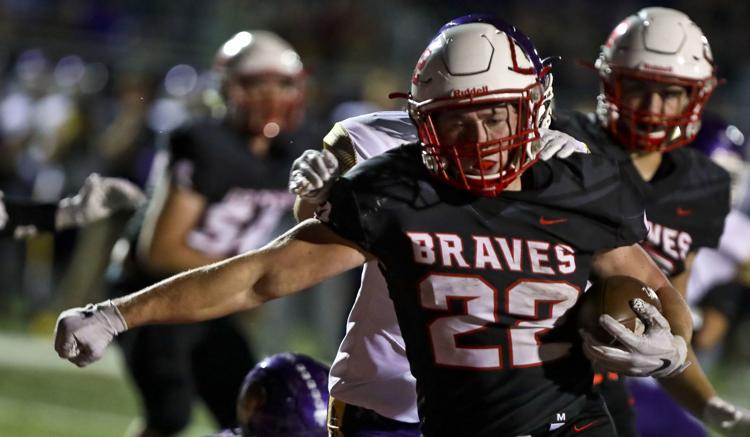 Mount Zion Taylorville gallery8 10.04.19.JPG
Mount Zion Taylorville gallery9 10.04.19.JPG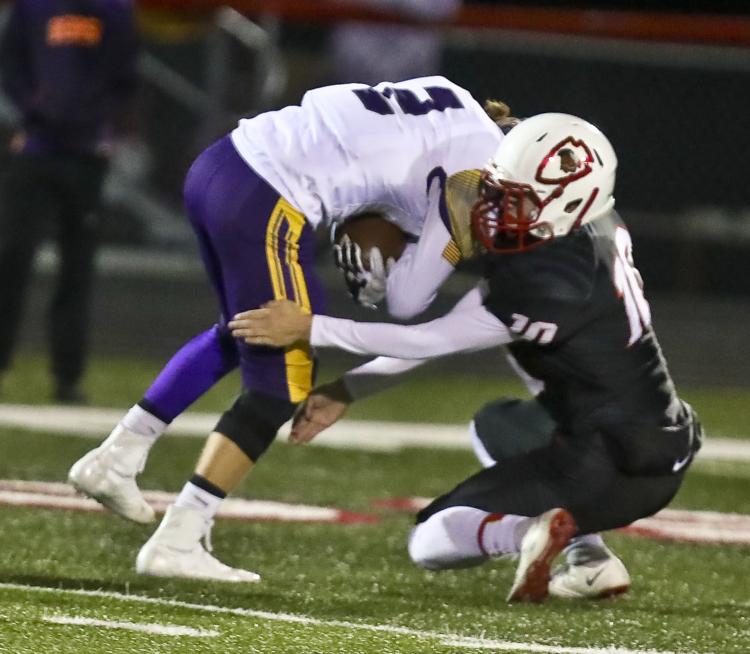 Mount Zion Taylorville gallery10 10.04.19.JPG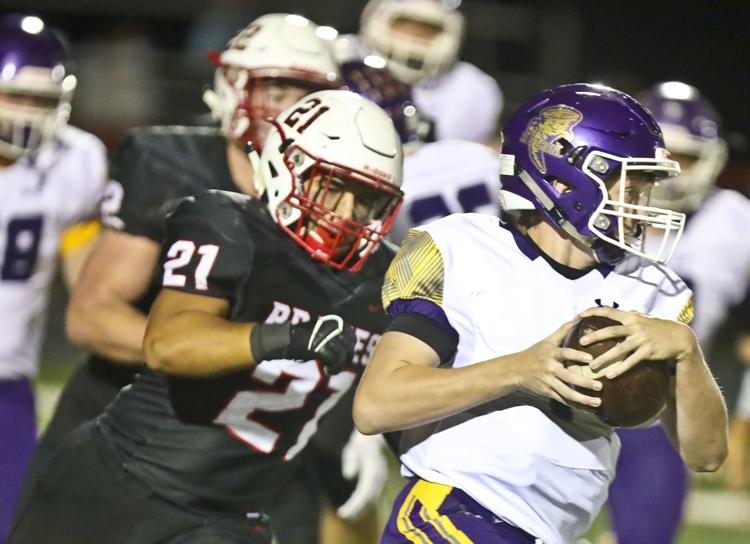 Mount Zion Taylorville gallery11 10.04.19.JPG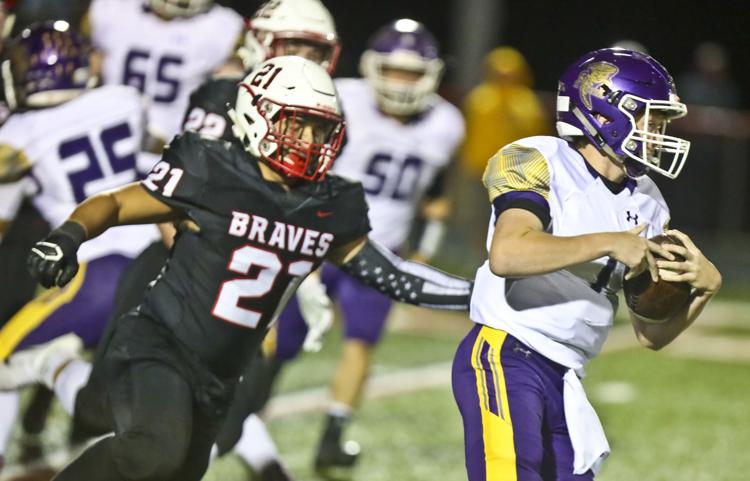 Mount Zion Taylorville gallery12 10.04.19.JPG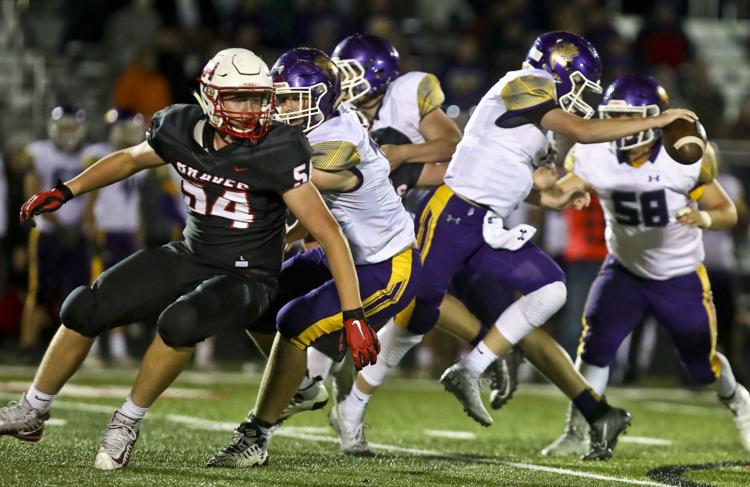 Mount Zion Taylorville gallery13 10.04.19.JPG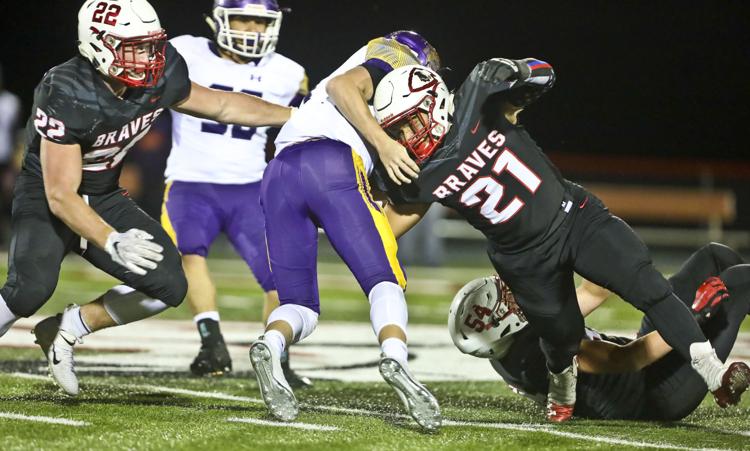 Mount Zion Taylorville gallery14 10.04.19.JPG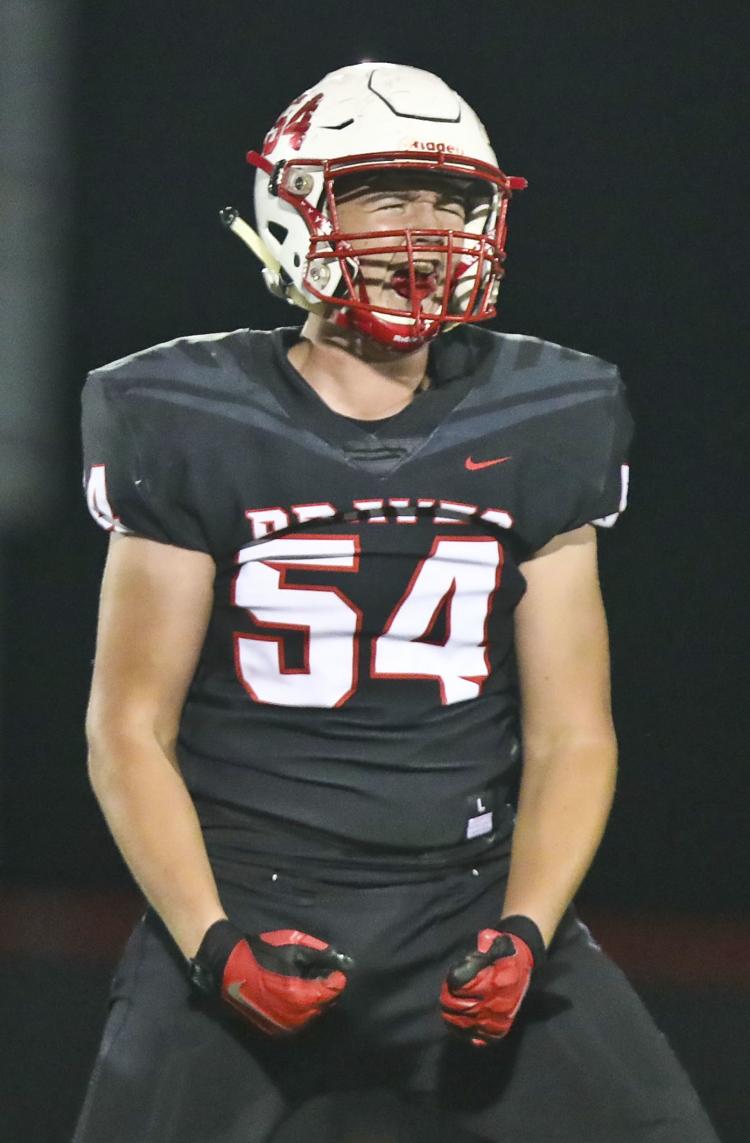 Mount Zion Taylorville gallery15 10.04.19.JPG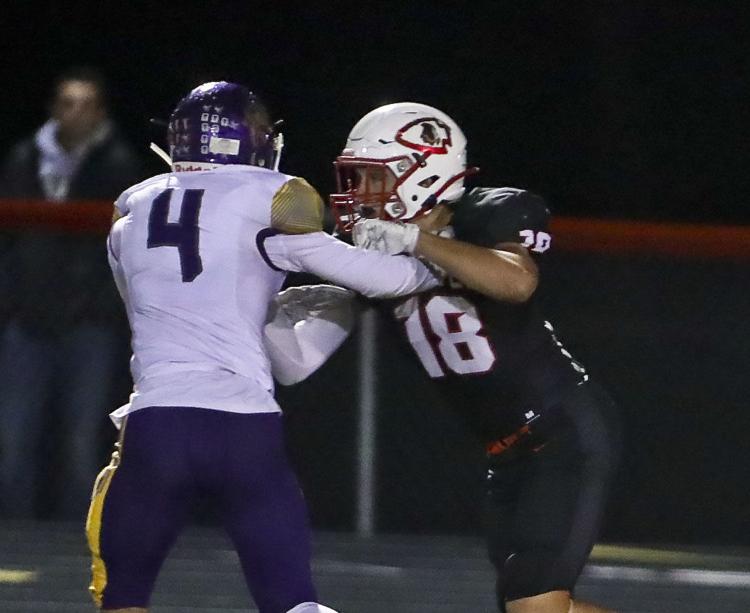 Mount Zion Taylorville gallery16 10.04.19.JPG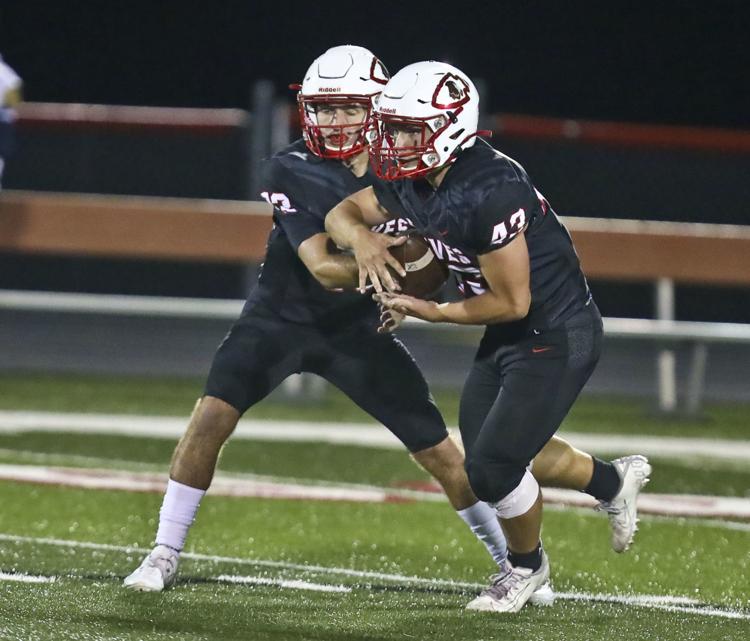 Mount Zion Taylorville gallery17 10.04.19.JPG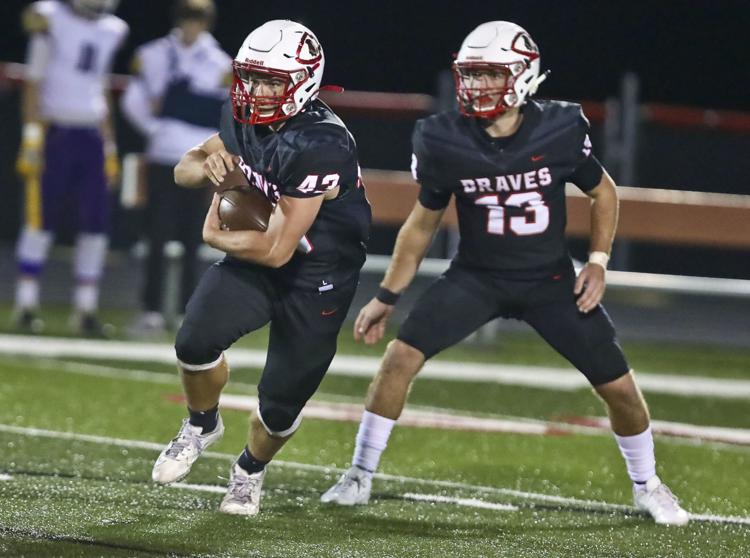 Mount Zion Taylorville gallery18 10.04.19.JPG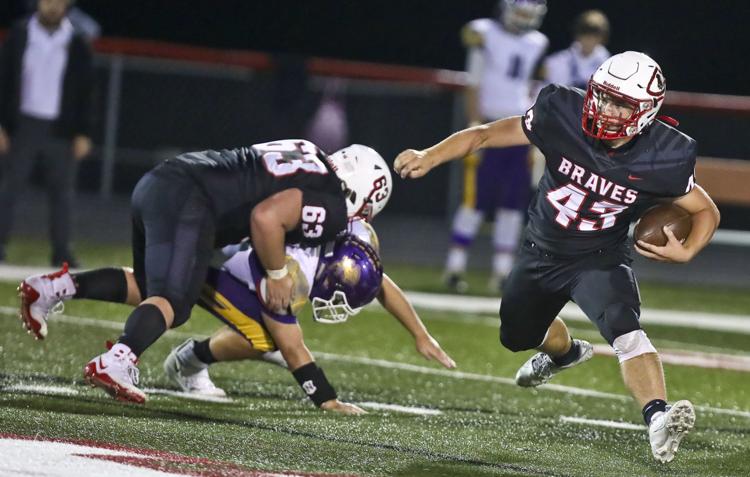 Mount Zion Taylorville gallery19 10.04.19.JPG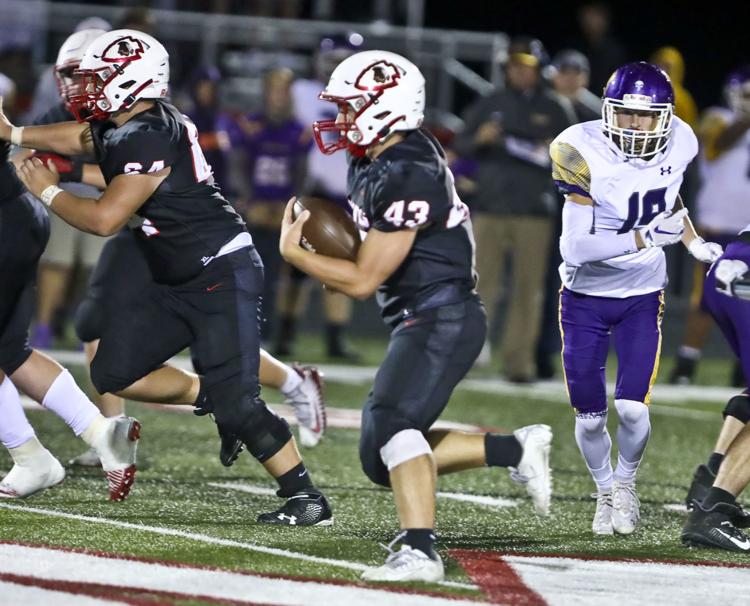 Mount Zion Taylorville gallery20 10.04.19.JPG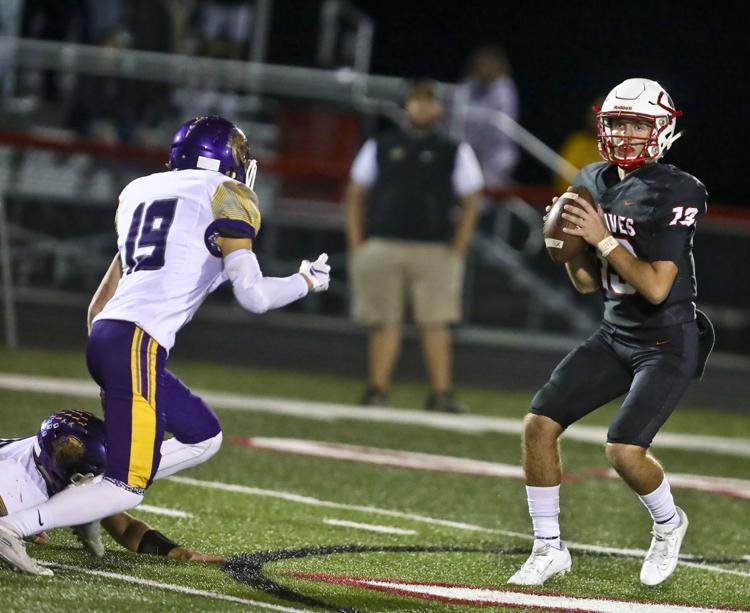 Mount Zion Taylorville gallery21 10.04.19.JPG