The play was inconsequential, but plenty meaningful. Riser typically finds himself near the football, whether it's an early week practice or in a Friday night game, of which Riser has played exactly five as a varsity football player.
About 10 minutes later in that same practice, and on the other side of the football field, Riser's chance presented itself once more. Again, Riser broke for the ball with a clear shot at an interception. This one, though, bounced off of his hands and onto the warm turf at Walter Boyd Field. Three of his teammates came over to him, prodded at him a bit and hit the helmet that covered his head.
This play didn't much matter, either, but that didn't stop his teammates from throwing a few jokes at him while imploring him to make the play. The friendly barbing was twofold. In part, they wanted to give the rook a hard time for letting an interception drop out of his hands. On the other hand, they hold Riser, a 5-foot-9, 165-pound freshman, to a high standard because his play has warranted a high standard.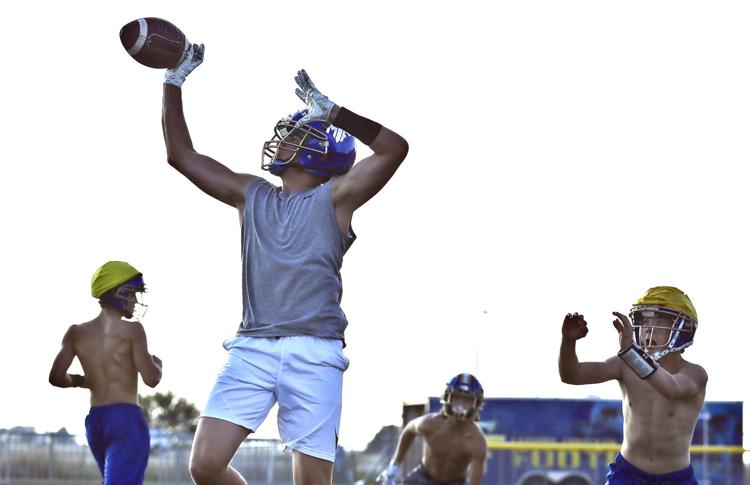 He leads the Trojans — a team that has gone to three consecutive Class 2A state championship games with intentions on making it a fourth straight this year — with 40 tackles, is tied for the team lead with 3.5 tackles for a loss, has broken up a pass and forced a fumble.
"They obviously know I'm capable of doing something, so they hold me at a high standard, which I like," Riser said. "They know I can make plays."
The thing was, Riser didn't entirely expect to be in this role when he joined the football team in the summer. Injuries and transfers opened the door to substantial playing time, which started in full during a Week 2 home win against New Berlin. He's taken off since then — he tied for the team lead in tackles in a Week 3 loss at Class 3A No.1 Williamsville and last week in a win against Pleasant Plains.
"We're low on numbers this year, and we have to treat everyone accountable and treat everyone the same," teammate Tanner Hetz said. "My freshman year, I wasn't close to being able to do stuff like him, and the fact that he's doing it, it's awesome to see.
"Whenever I see him out there and he makes a tackle on the edge for a loss of two I'm like, All right. It's the real deal. I love it."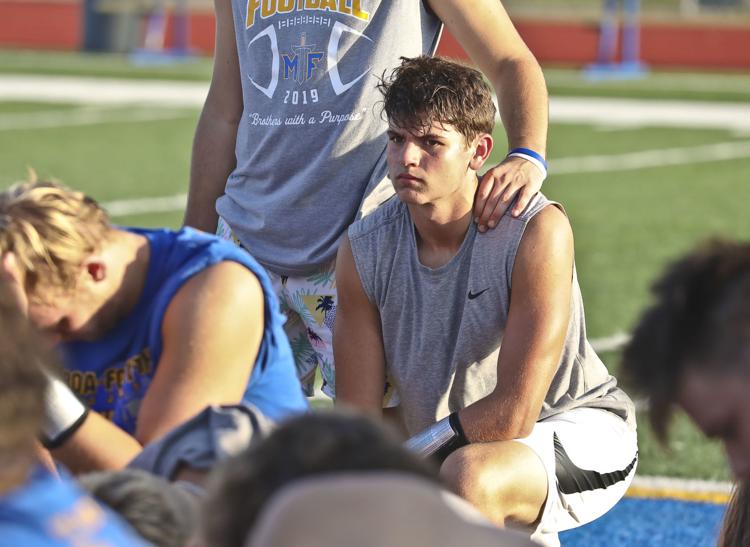 You have free articles remaining.
Maroa-Forsyth (4-1) head coach Josh Jostes, though, isn't entirely surprised that Riser is capitalizing on the opportunity. Jostes saw Riser as a physical player in JFL, and recalled last season's youth camp, which Riser attended. Then an eighth-grade student, Riser broke off to do offensive line drills (a position he played prior to this season). The results were encouraging. In fact, then-senior Lane Ohlemeyer approached Jostes and reported that Riser could have started that instant as an offensive lineman on the junior varsity team.
"That's the kind of impression he made on the older kids, so our guys trust him to play," Jostes said. "Your reputation precedes you."
Seeing Riser make plays in 7-on-7 drills over the summer and holding his own against the Trojans' offense, which Jostes and Co. think highly of, gave plenty of indication that he would be just fine on Friday nights.
"I can't say I'm surprised," Jostes said. "He did get thrown into it earlier than we probably expected, but he's done nothing to get taken off the field. We're actually adding minutes to him."
There's also a reality about Jostes-coached teams at Maroa. He doesn't particularly care what age a player is in school if they can help the team win. But having freshman walk through the door and start doesn't come around often. In Jostes' career, all 20 years of it, he's only seen three freshmen walk through the door and start right off the bat. There was Jack Hockaday and Logan Allsup — Jostes described them as "full-grown men" as freshmen — and Ian Benner, who transferred to Chatham Glenwood for his senior year.
It's a short list, and suddenly Riser finds himself on it.
"It means a lot knowing how big this program is and coming up as a freshman and making the best of the opportunity," he said.
---
PHOTOS: 2018 Maroa-Forsyth football