DECATUR — Football players can get their inspiration from just about anywhere.
It might be to break a school record, make up for a past mistake or loss, or just the sheer joy of claiming victory.
Sometimes it is a little deeper. 
That's the case with three senior St. Teresa football players — receivers Joey Staab and Mike Less, and quarterback Jack Hogan.
"She was a great teacher. We were in her theology class which was her only class and we were all pretty close to her," Hogan said.
Staab took the loss hard and he thinks about it often. When the Bulldogs open their season against Downs Tri-Valley on the road Aug. 30, he will have Biebel on his mind.
"When you have someone that passes away in your life, that is what stays with me," Staab said. "We are going out on the field and play for her, every game and every snap."
The maturity of the three players is something that's important to St. Teresa coach Mark Ramsey.
"Those are three really important guys for our team," he said. "Mike has been a fixture at that left wide-out spot for three seasons and Joey has bounced around and he's played slot receiver. He's also played corner and strong safety and he's also our long and short snapper.
Less, who has been dubbed "Big Mike" by teammates for his 6-3, 205-pound frame, is the Bulldogs' leading returning receiver last year with 283 yards and four touchdowns. But with the graduated Jacardia Wright gobbling up 3,303 all-purpose yards last year, it's hard to tell how high a ceiling Less has in a pass-friendly offense the Bulldogs will run this year. 
"I think I'm a better all-around route runner and I'm doing a better job catching every ball — going up and getting the high balls," Less said of his improvement in the off season. 
Staab and Less are also both team captains for a group of receivers that will provide a lot of options for Hogan.
You have free articles remaining.
"(Mike and I) have to set the tone for practice every day and come out with a lot of energy each and every day," Staab said. "We've got a lot of people coming up this season — Thomas Pokrzywinski, Luke Tapscott, Griffin Smith, Jacob Bryles — and we have a good receiving corp and they are all hard workers."
Hogan is still recovering from a broken ankle sustained during baseball season, with the decision on whether he or junior backup Chord Miller will start Week 1 still up in the air.
"Jack is still a little banged up from the baseball injury but hopefully he will keep healing and getting better," Ramsey said. "Right now in our live stuff we have also been playing Chord, who is doing a great job. He's really athletic and so that's where we are at now."
With the down time, Hogan spent a lot of time in the weight room and thinking about how this season will go.
"I would say this season my strength has been my biggest improvement. Since I've been hurt I had a lot of time to lift and I'm feeling good. Every day I'm getting better, so I've got to keep on working on it," he said. "I'm going to depend on (Mike and Joey) a lot this year. The thing of it is that I trust them a lot. We've been friends since freshman year and we have a lot of chemistry so they are going to be my guys this year."
"We will do practice as usual and maybe get some scouting in-person instead of on film. We will send a couple of coaches to two or three different games and see what happens," Ramsey said.
"We don't talk about the Maroa game but it is on everyone's mind I think," Staab said  "Every day at practice is about getting back to that spot and winning that game and making it to state. I think people are doubting us because we don't have Jacardia anymore, but we are going to step up one week at a time and win those games and prove people wrong."
---
PHOTOS: St. Teresa's playoff victory vs. Athens last season
St Teresa Athens 1 11.03.18.JPG
St Teresa Athens 2 11.03.18.JPG
St Teresa Athens 3 11.03.18.JPG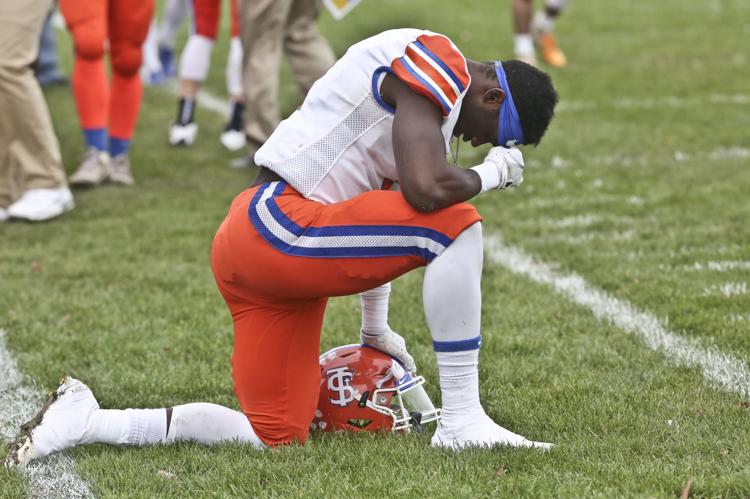 St Teresa Athens 4 11.03.18.JPG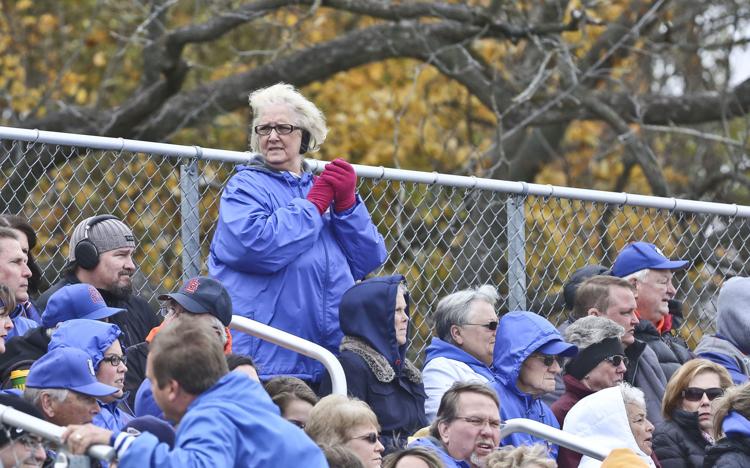 St Teresa Athens 5 11.03.18.JPG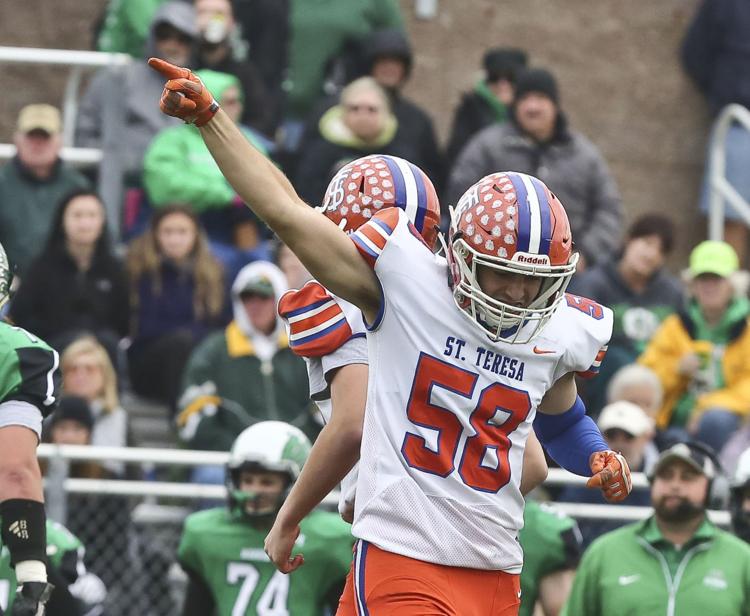 St Teresa Athens 6 11.03.18.JPG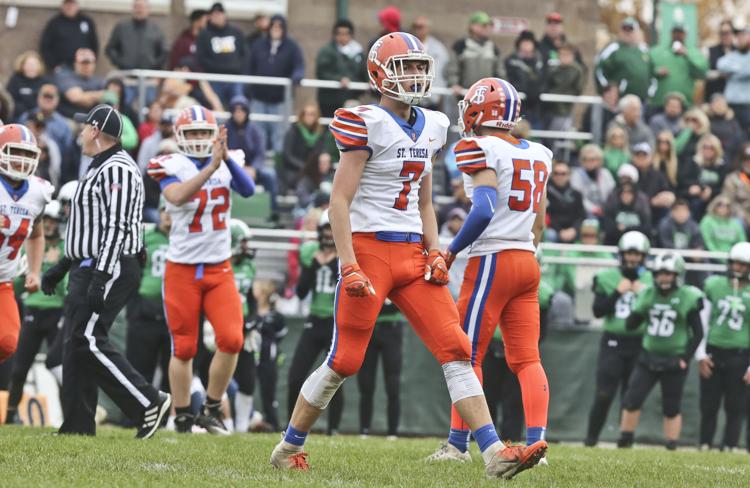 St Teresa Athens 7 11.03.18.JPG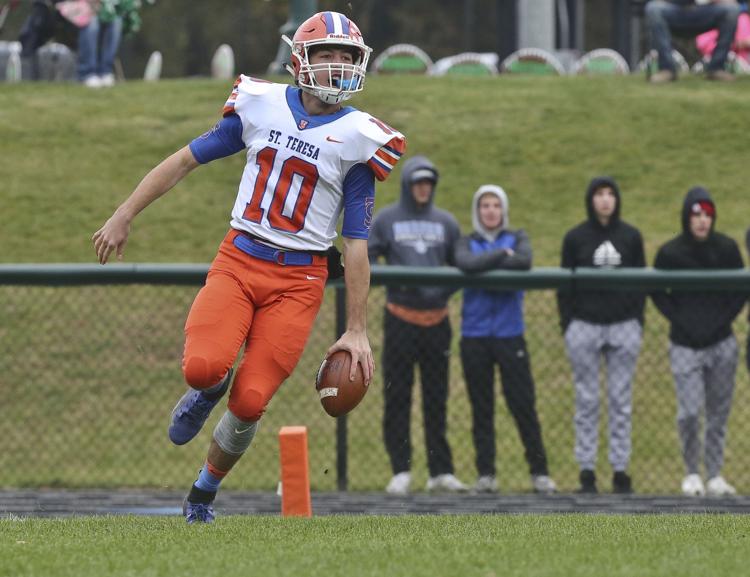 St Teresa Athens 8 11.03.18.JPG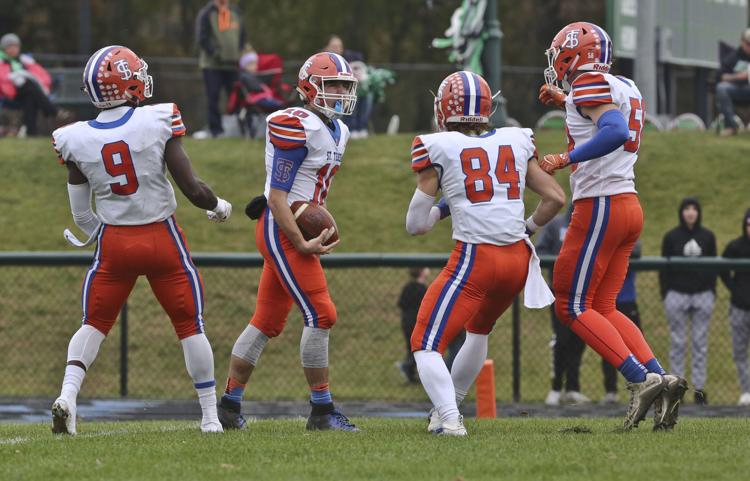 St Teresa Athens 9 11.03.18.JPG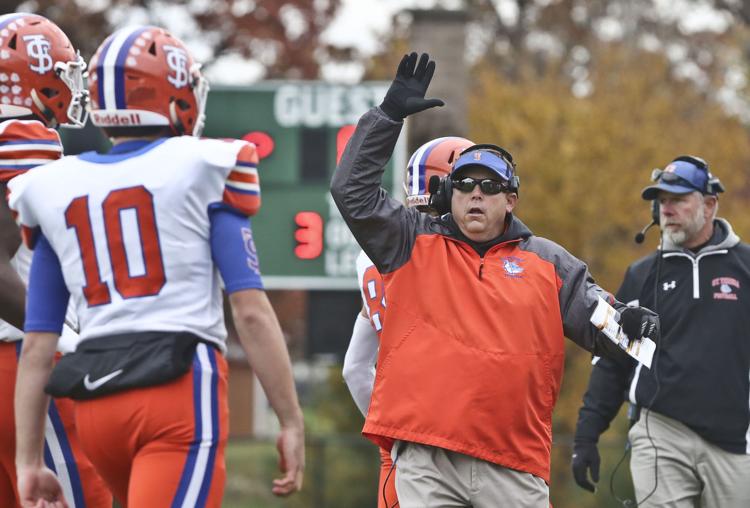 St Teresa Athens 10 11.03.18.JPG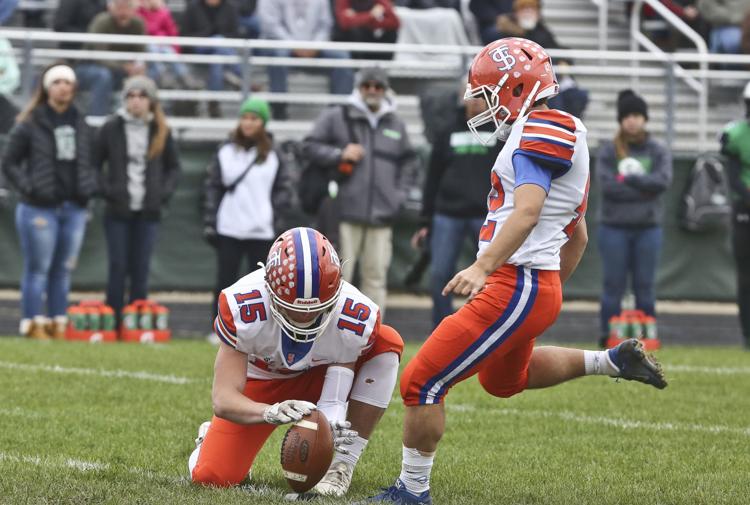 St Teresa Athens 11 11.03.18.JPG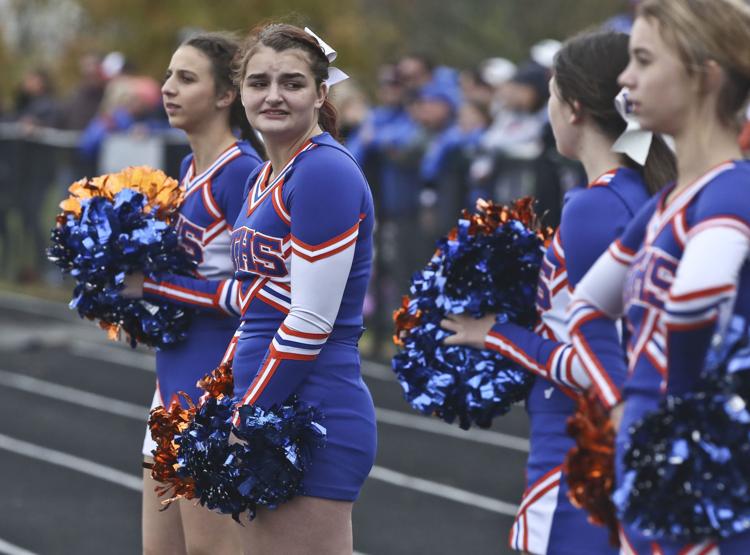 St Teresa Athens 12 11.03.18.JPG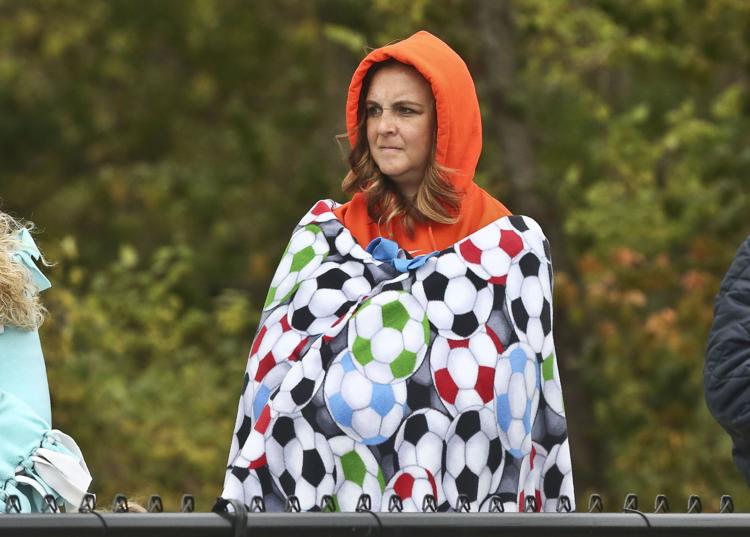 St Teresa Athens 13 11.03.18.JPG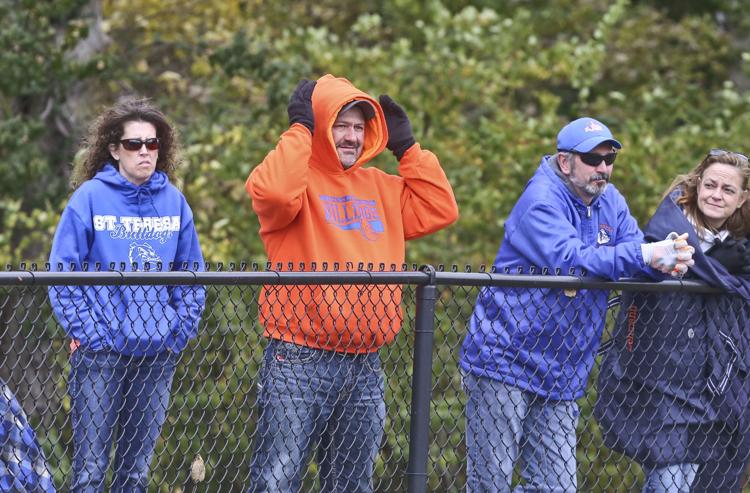 St Teresa Athens 14 11.03.18.JPG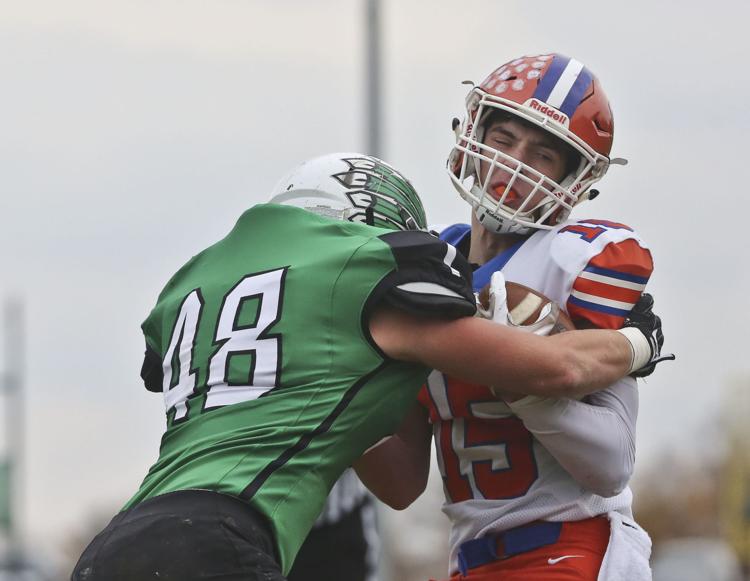 St Teresa Athens 15 11.03.18.JPG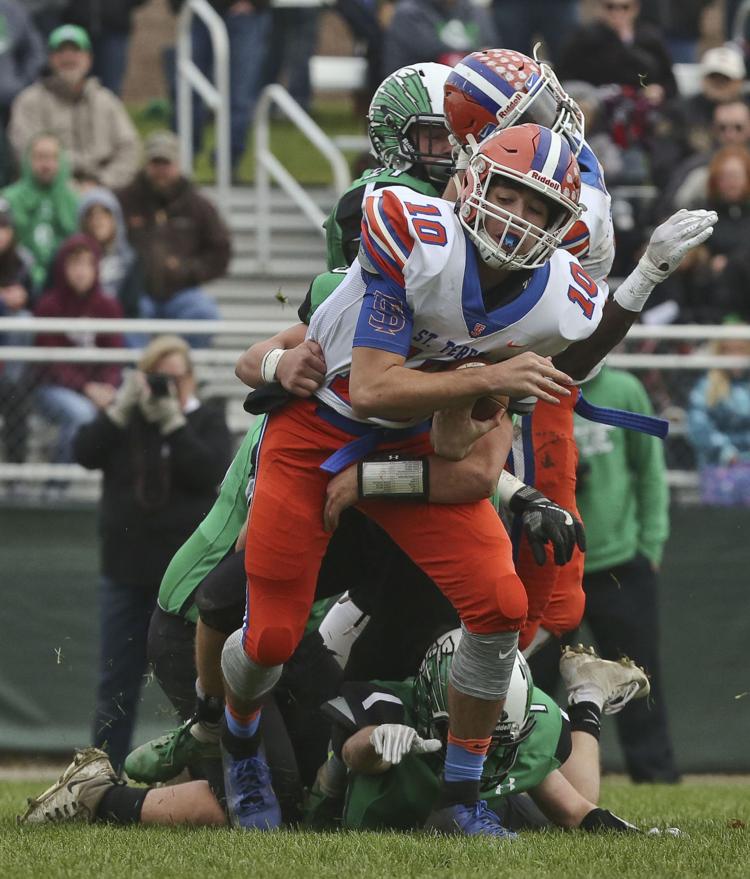 St Teresa Athens 16 11.03.18.JPG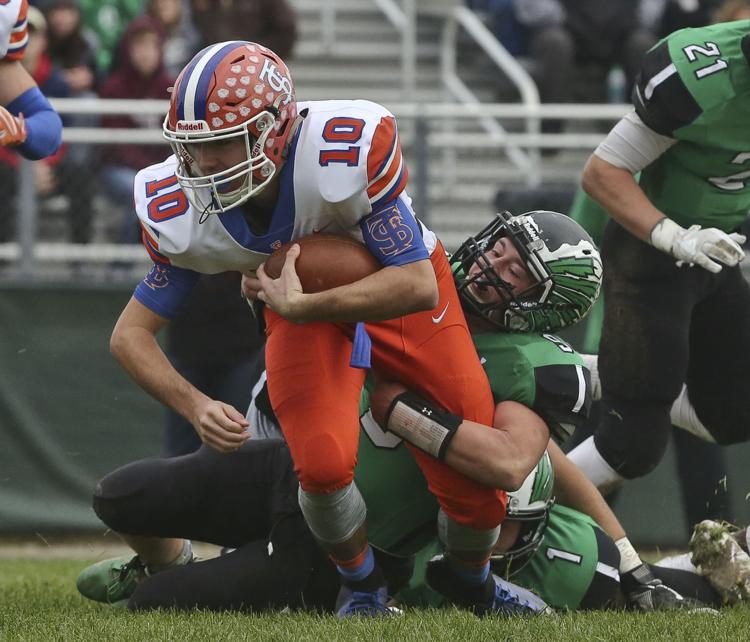 St Teresa Athens 17 11.03.18.JPG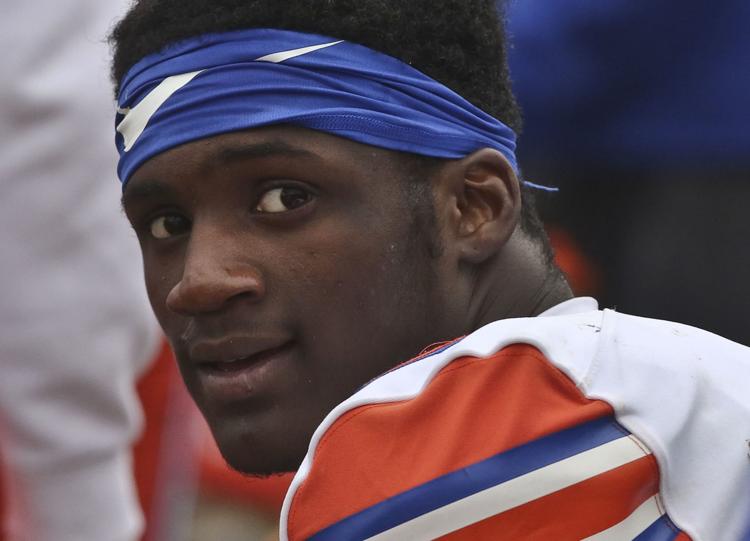 St Teresa Athens 18 11.03.18.JPG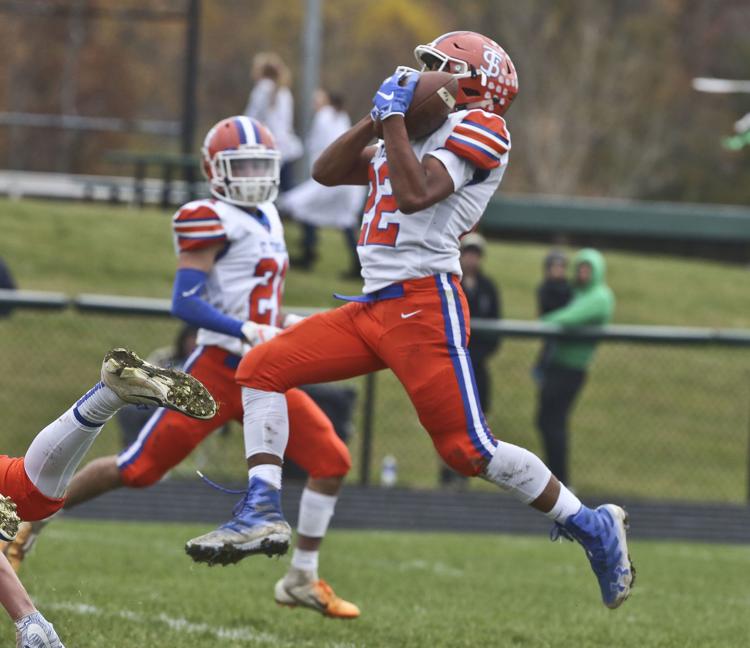 St Teresa Athens 19 11.03.18.JPG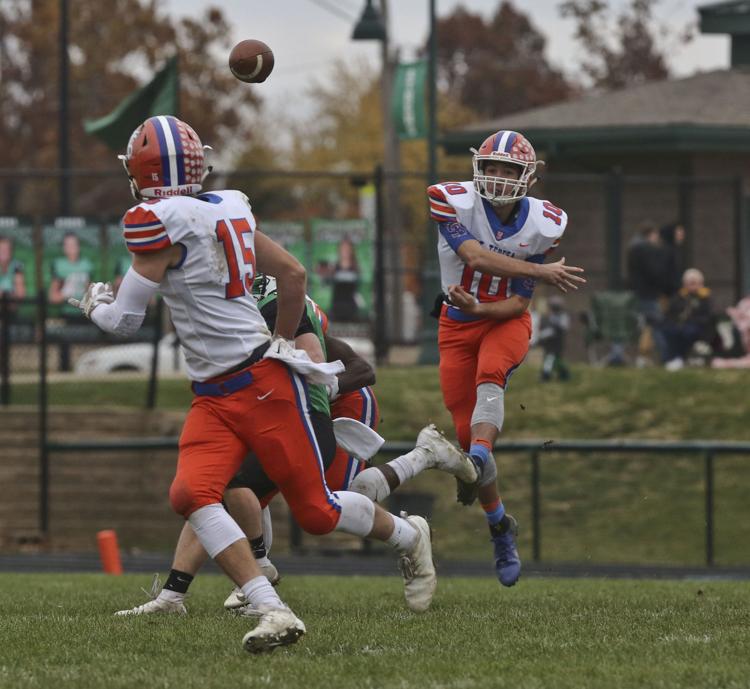 St Teresa Athens 20 11.03.18.JPG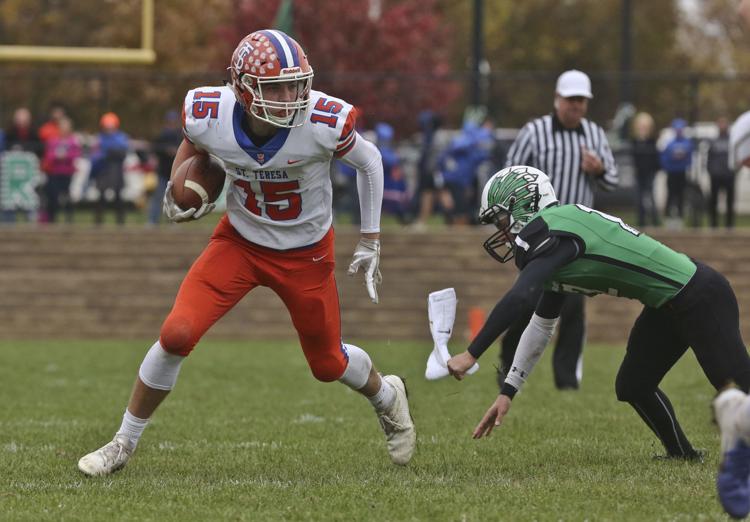 St Teresa Athens 21 11.03.18.JPG
St Teresa Athens 22 11.03.18.JPG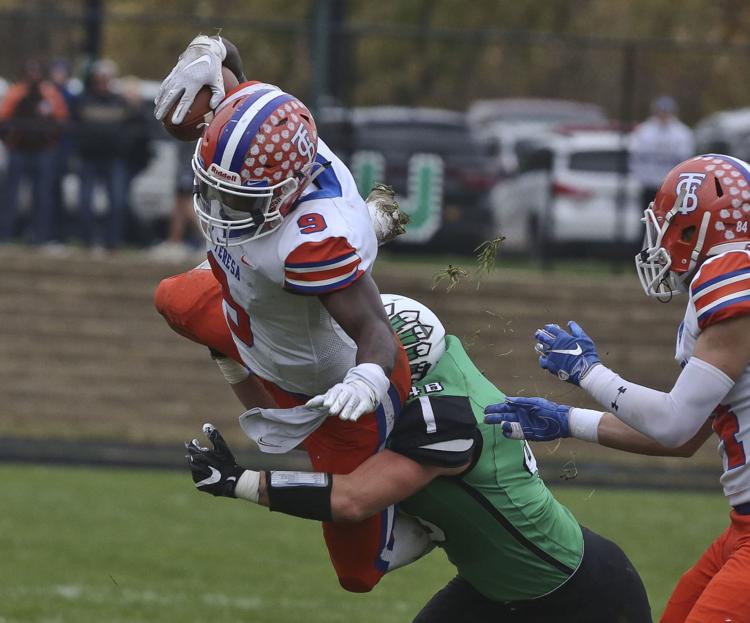 St Teresa Athens 23 11.03.18.JPG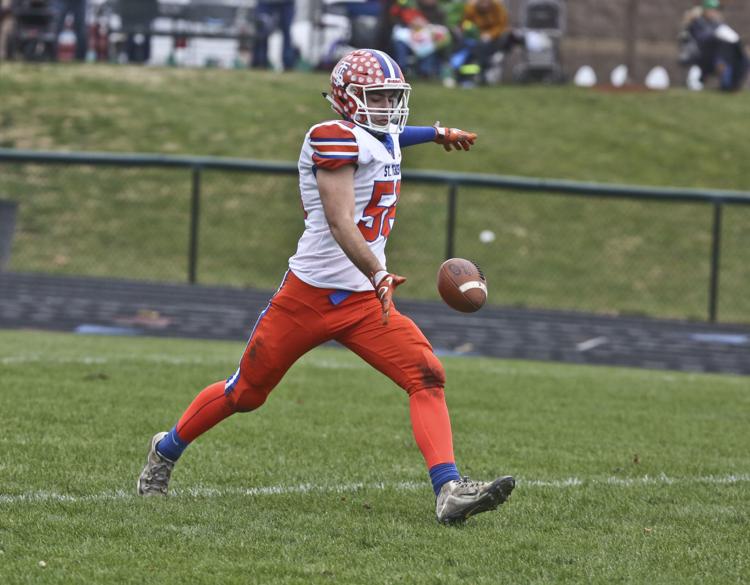 St Teresa Athens 24 11.03.18.JPG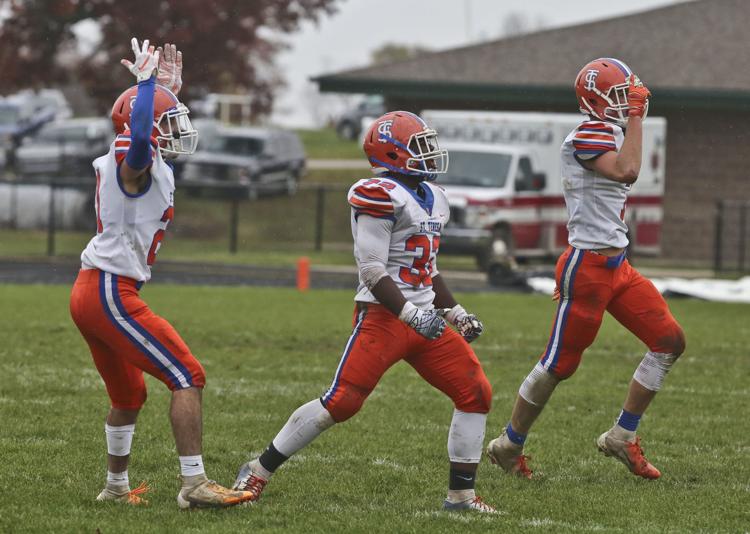 St Teresa Athens 25 11.03.18.JPG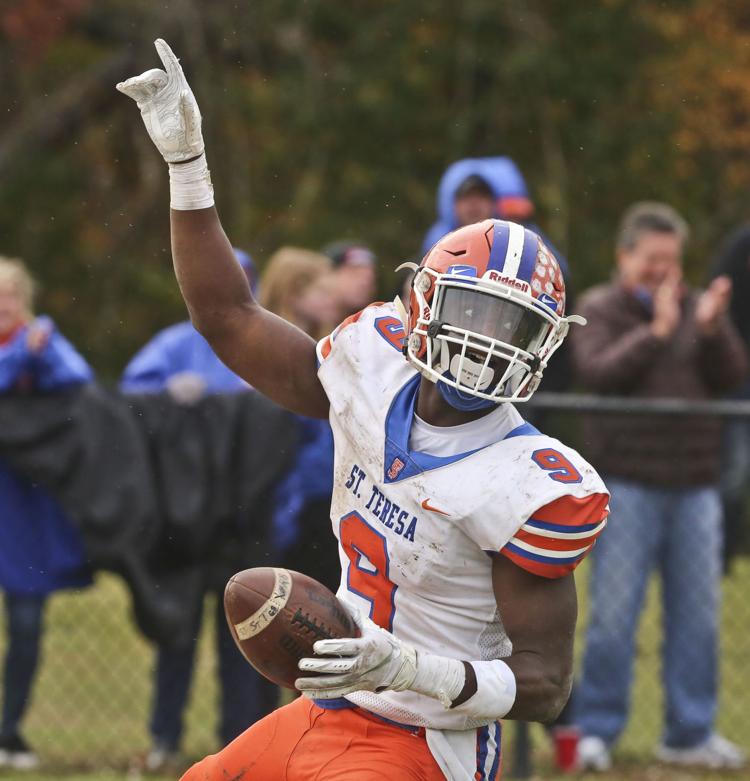 St Teresa Athens 26 11.03.18.JPG